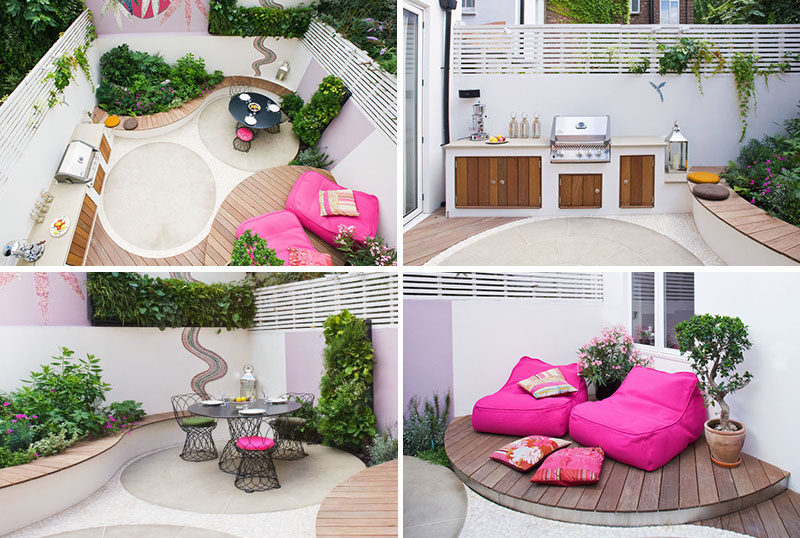 Germinate Garden Design were asked to design this backyard for a young couple with four small children, that would be the perfect place to entertain friends and family.
Inspired by their favorite holiday destination, Ibiza, they opted for a brightly colored and creative garden with different areas.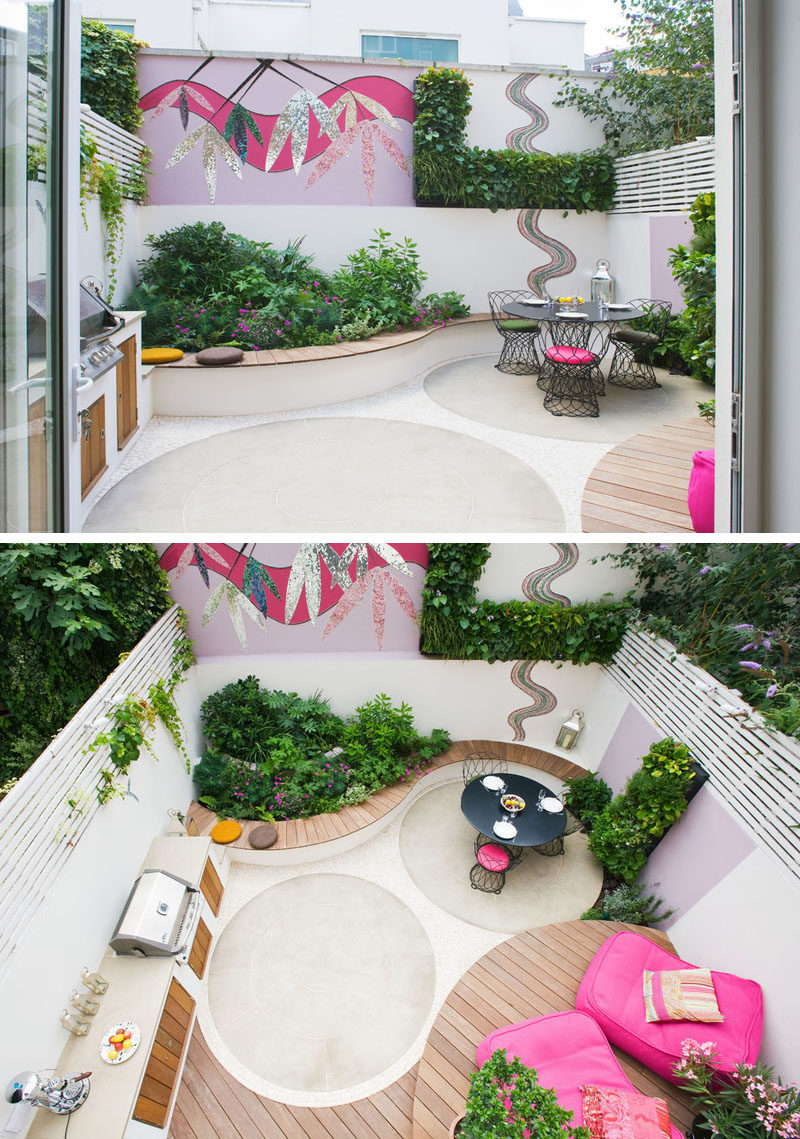 ---
On the rear wall, mosaic artist Celia Persephone Gregory, was commissioned to create a whimsical feature on the overpowering rear wall that shares the space with a small green wall, inspired by the client's favorite hotel in Paris.
---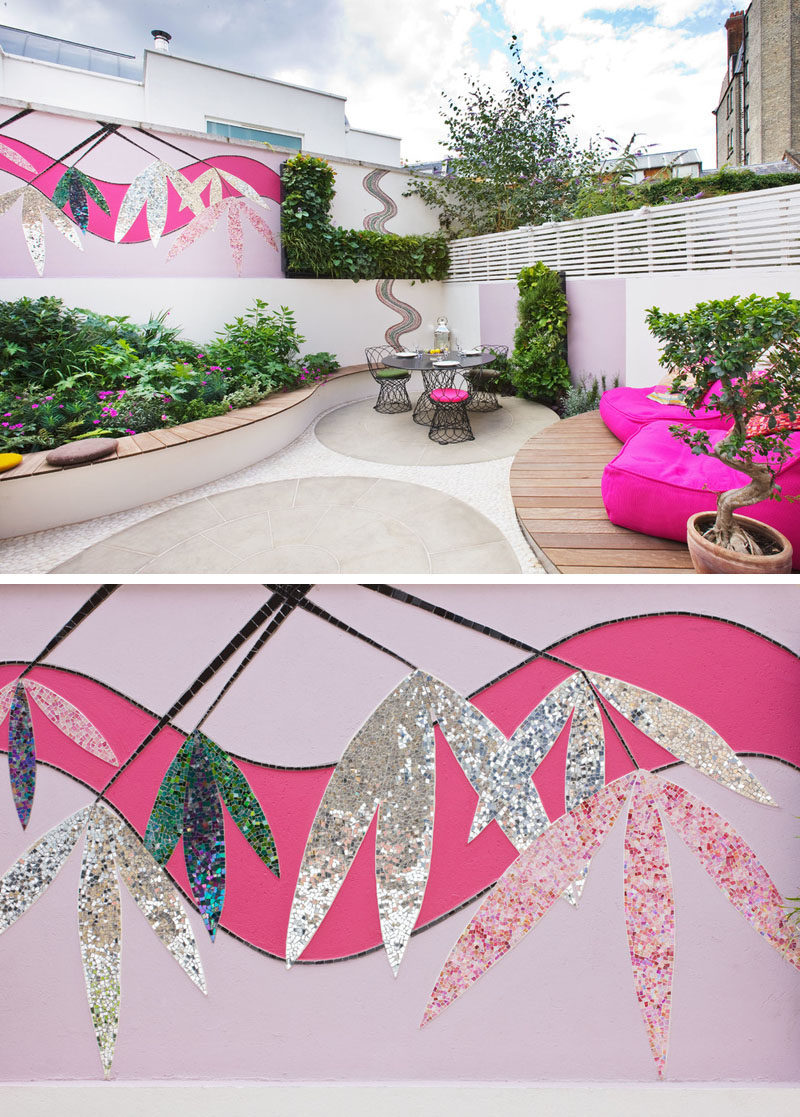 ---
On one of the side walls, a bespoke outdoor kitchen was created with a bbq, counter space and storage. The garden also has a sound and lighting system as well as automatic irrigation.
---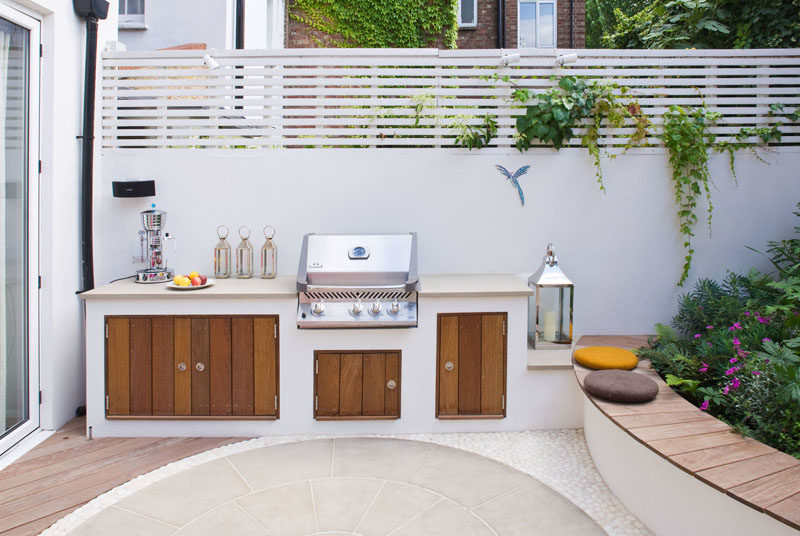 ---
In the back right corner, a small dining area is defined by a circle pattern made from York stone, that was hand cut at the quarry to the designers specification.
---

---
In the front right corner, there's a more relaxed seating area with soft, bright pink lounge chairs that sit on a raised platform.
---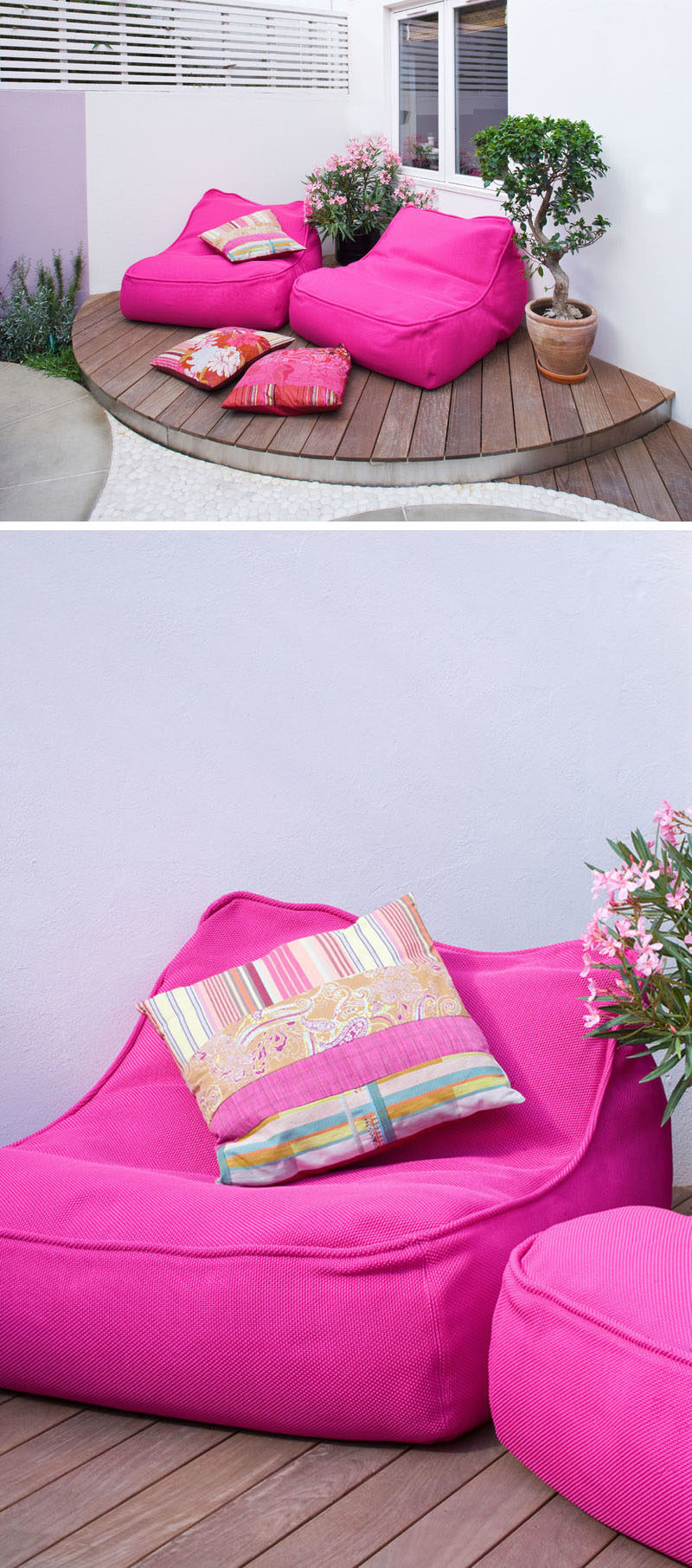 ---
Curving around the garden is a handcrafted hardwood bench that provides plenty of seating for visiting friends and family. White island stone pebbles have been used as infill around the stone circles.
---