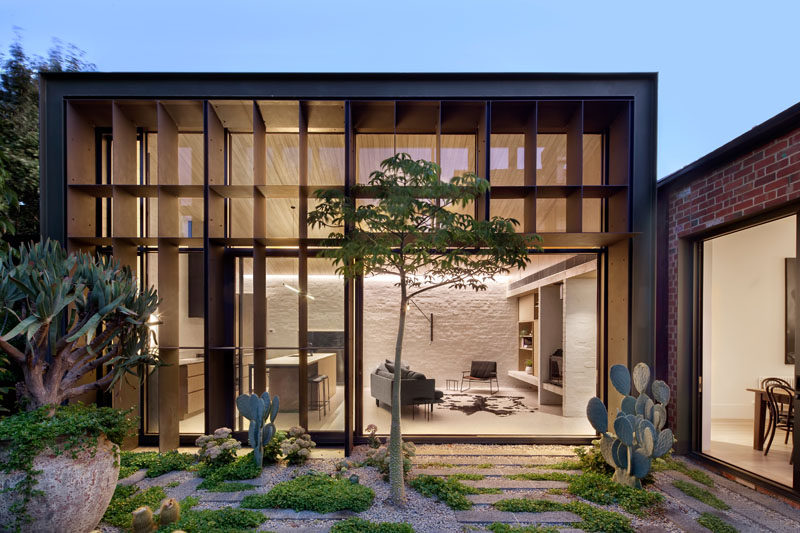 Australian firm Clare Cousins Architects, were asked to design an extension / garden pavilion to the rear of an Edwardian cottage, that would maximize the exposure of a small sculptural garden.
At the front of the house, a garden path leads down the side of the cottage to the backyard.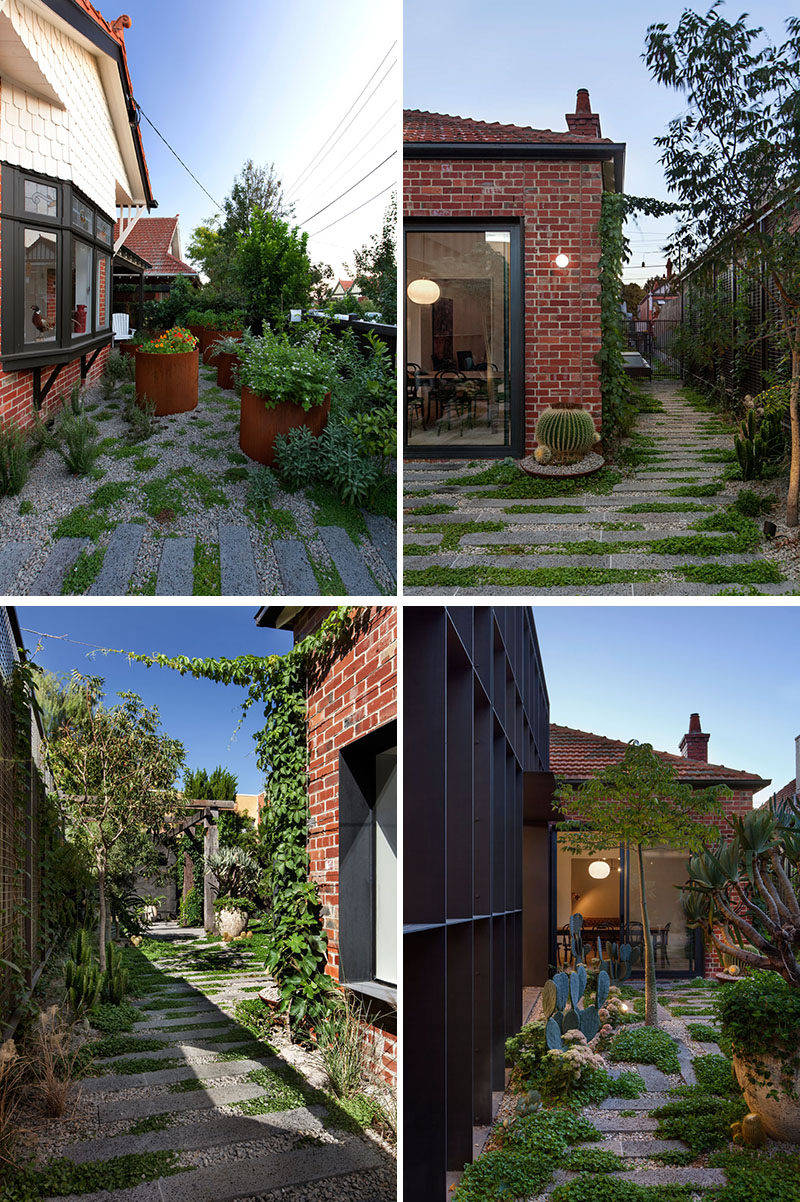 ---
The garden path opens up to a small pergola with a patio and some seating.
---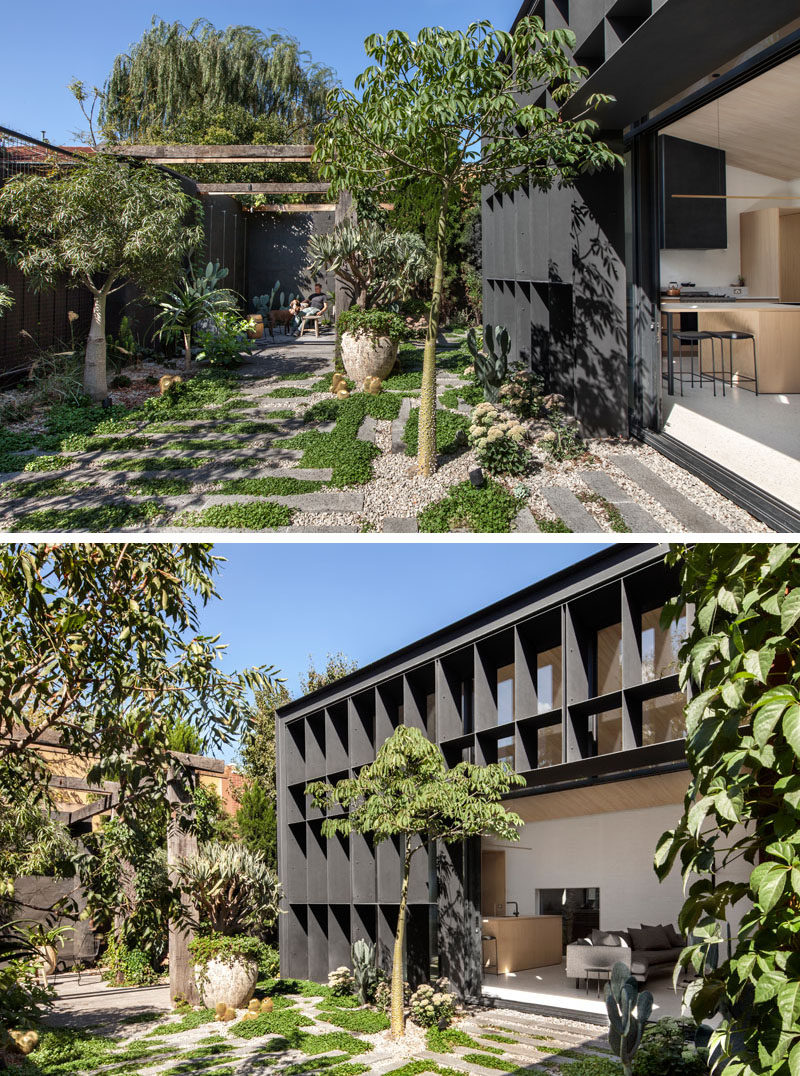 ---
Between the pergola and the cottage is the new extension made from a structural steel baffle that is able to regulate sunlight, providing protection from the sun and casting shadows throughout the day.
---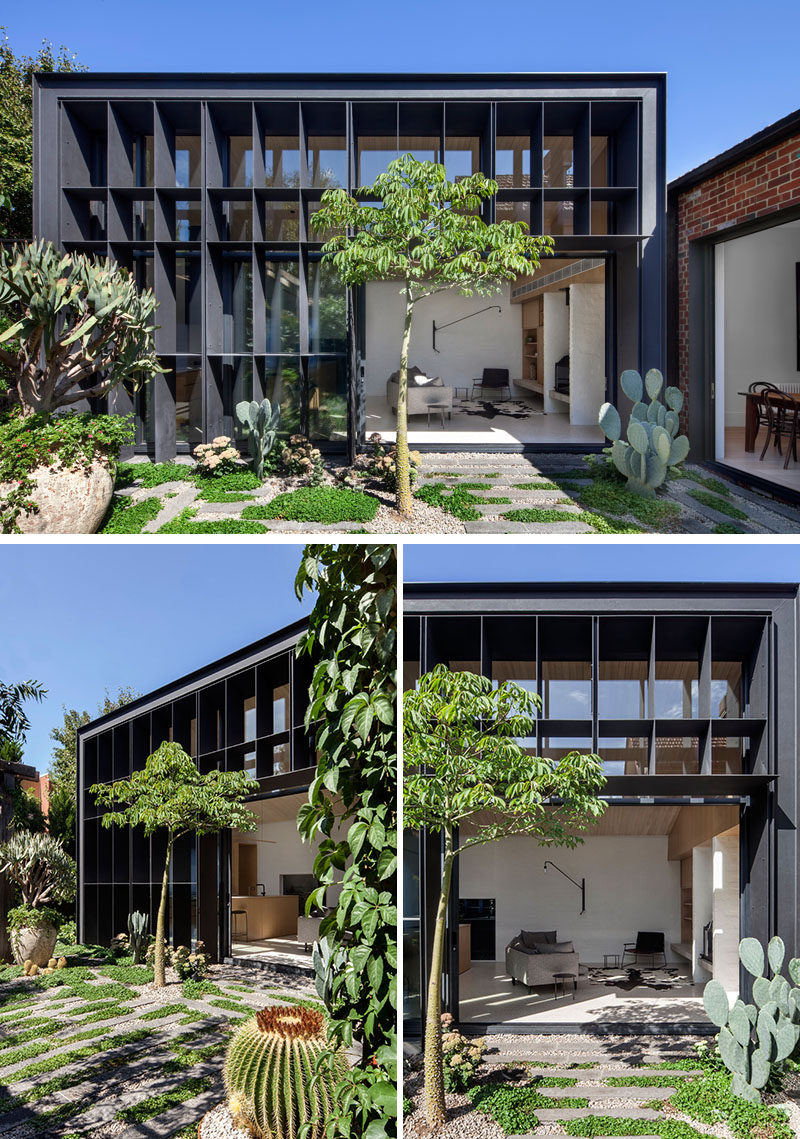 ---
Here's a closer look at the steel structure of the extension.
---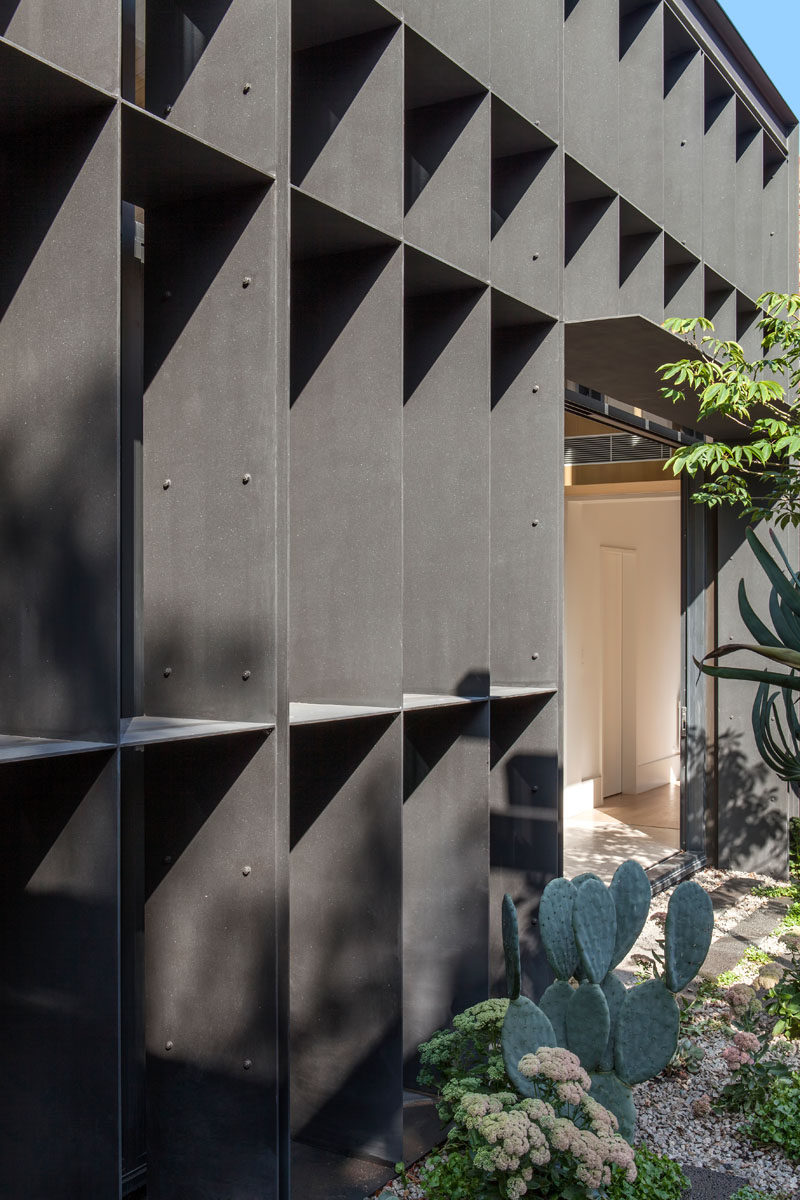 ---
Large sliding glass doors open to reveal the bright and airy interior with a slanted wood ceiling.
---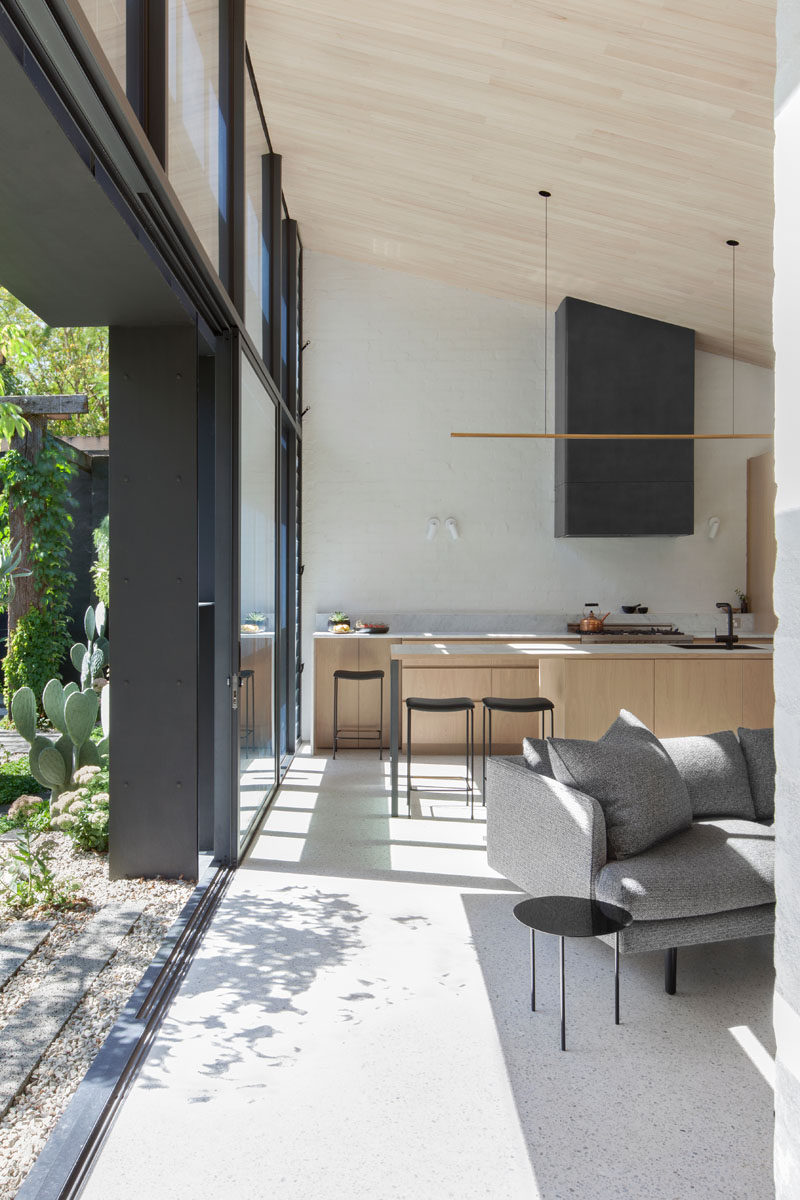 ---
At one end of the extension is the kitchen. Light wood cabinets have been paired with light countertops and touches of black for a contemporary look.
---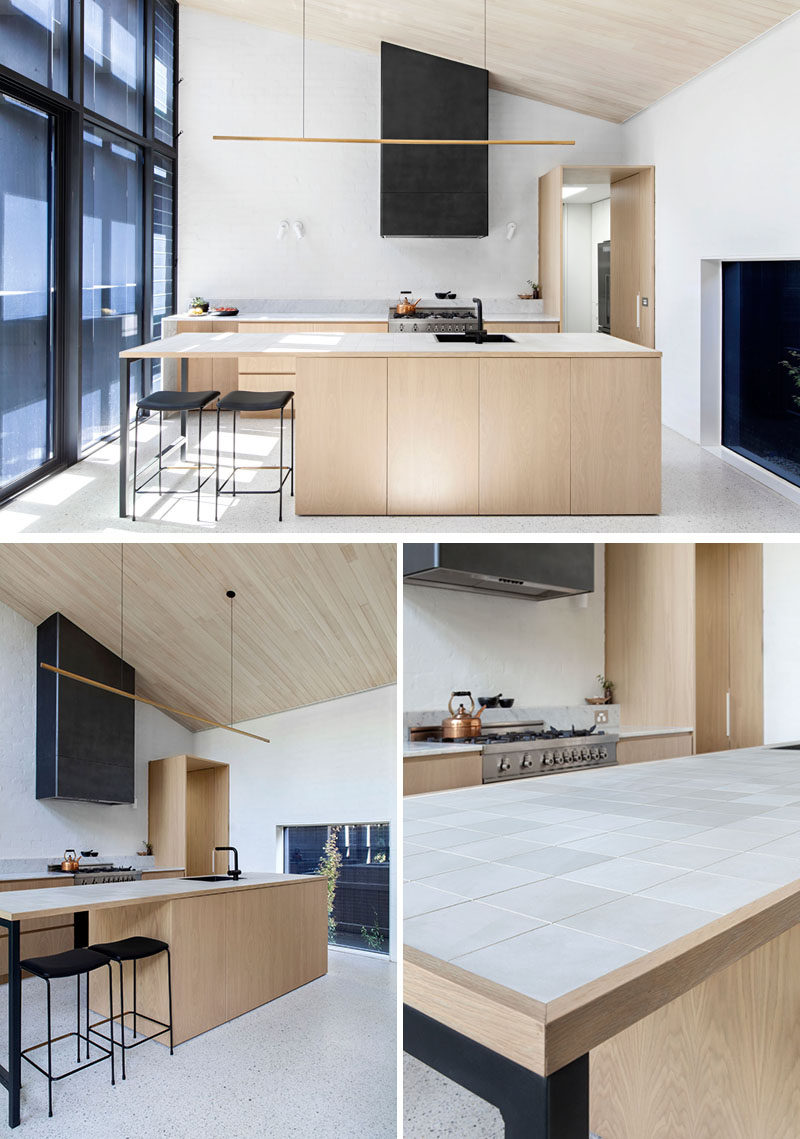 ---
Behind the kitchen is a pantry with additional storage, open shelving and oven.
---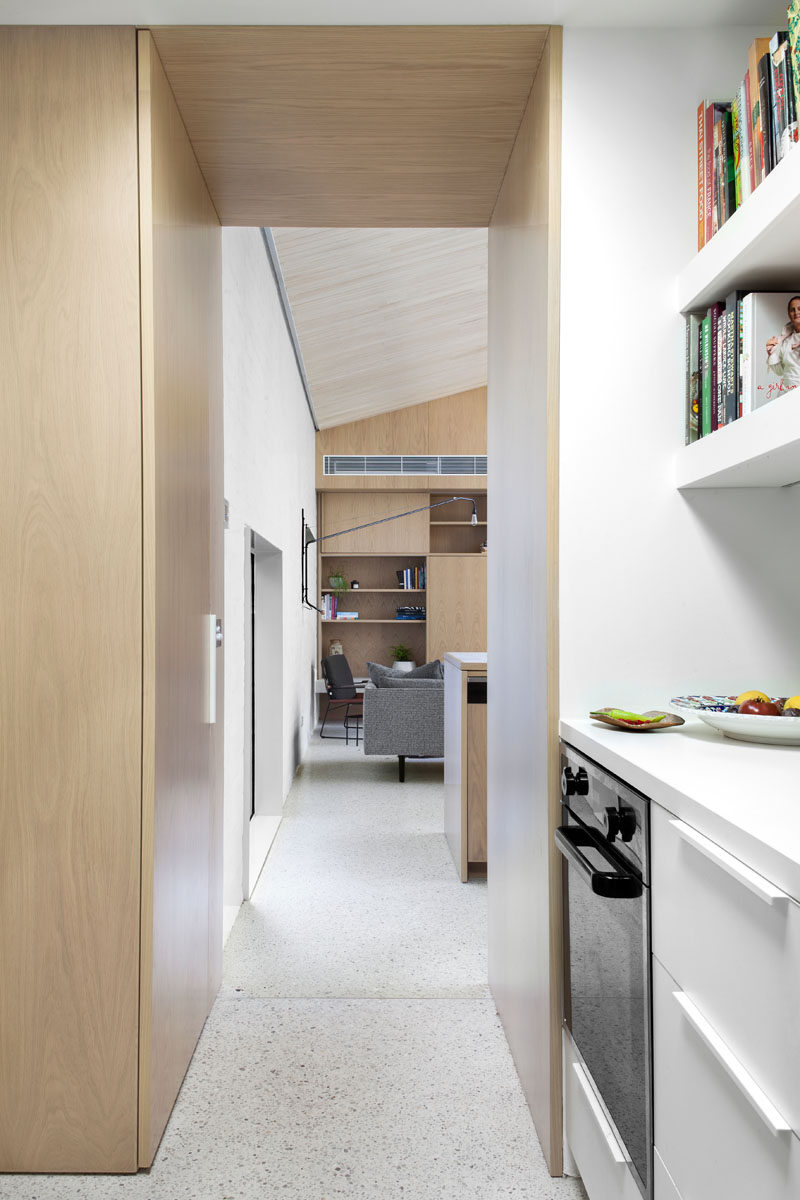 ---
Back in the main area and opposite the kitchen is a casual living room. The grey curved couch is positioned to view the black fireplace.
---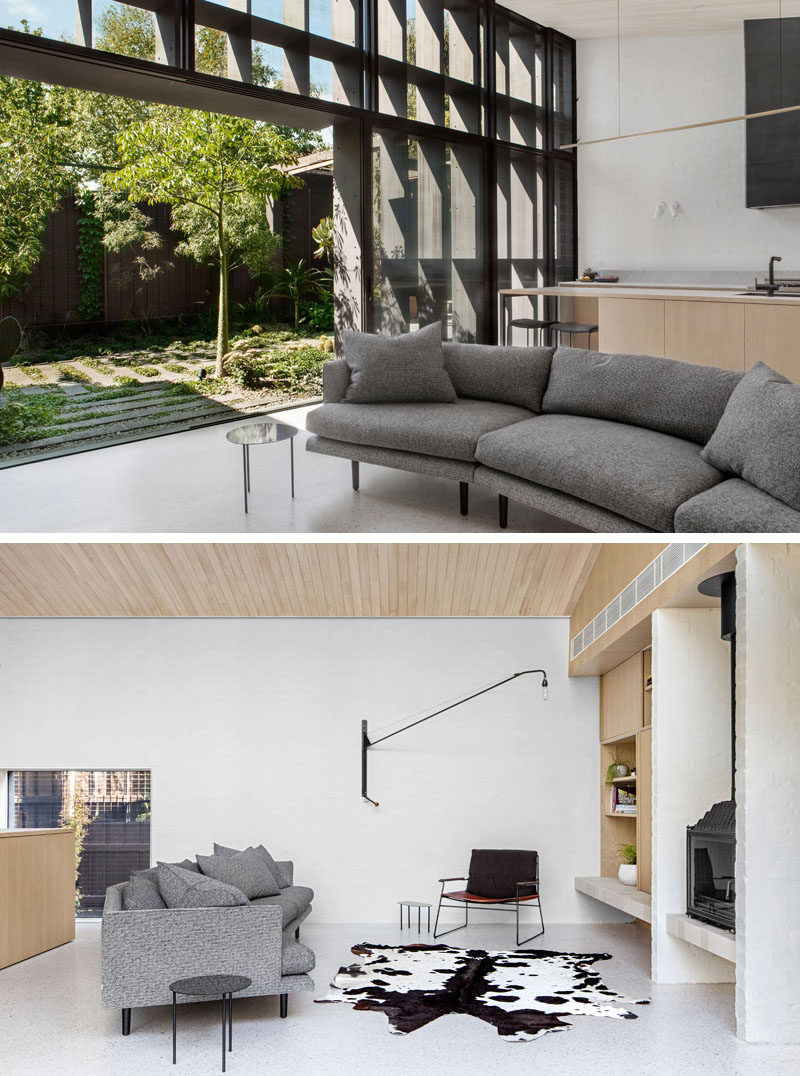 ---
There's also a built-in wood bookshelf with open shelving. A movable metal wall light adds an industrial touch to the room.
---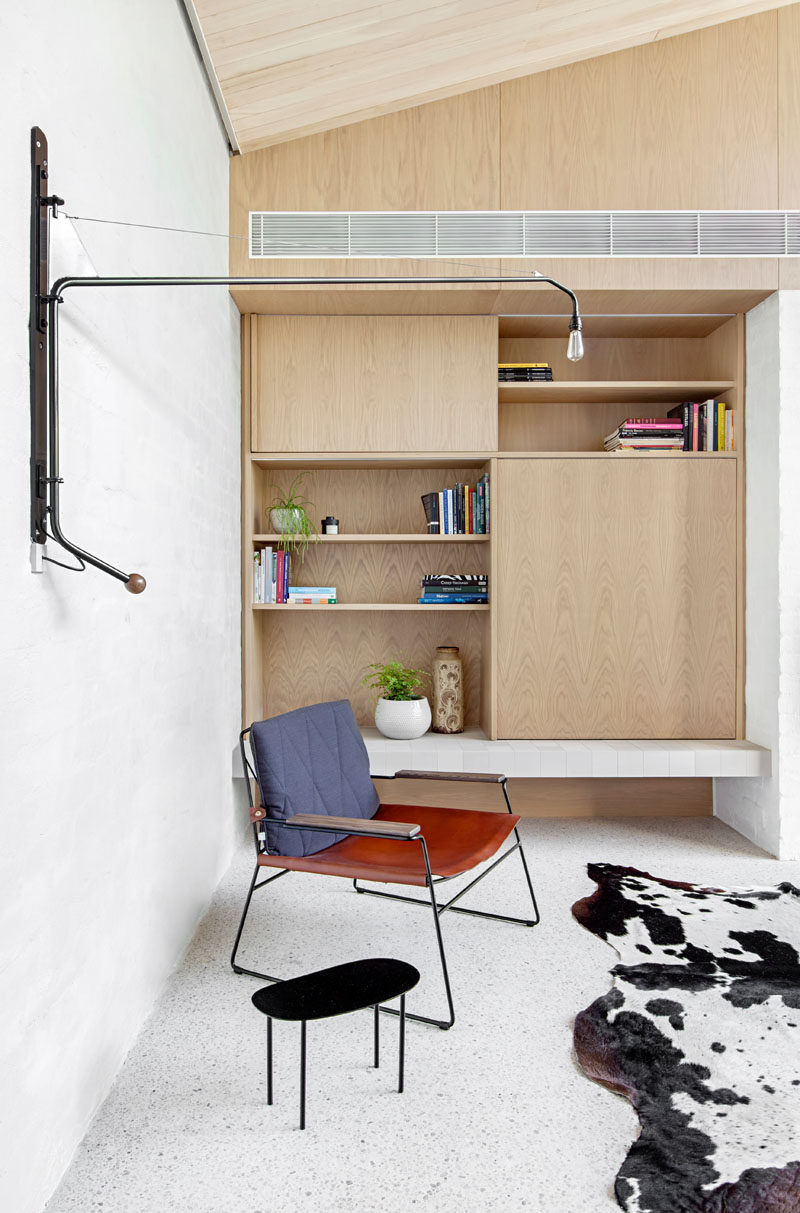 ---
Just off the casual living room in the extension, there's a door that leads to the dining room and secondary living room in the main house.
---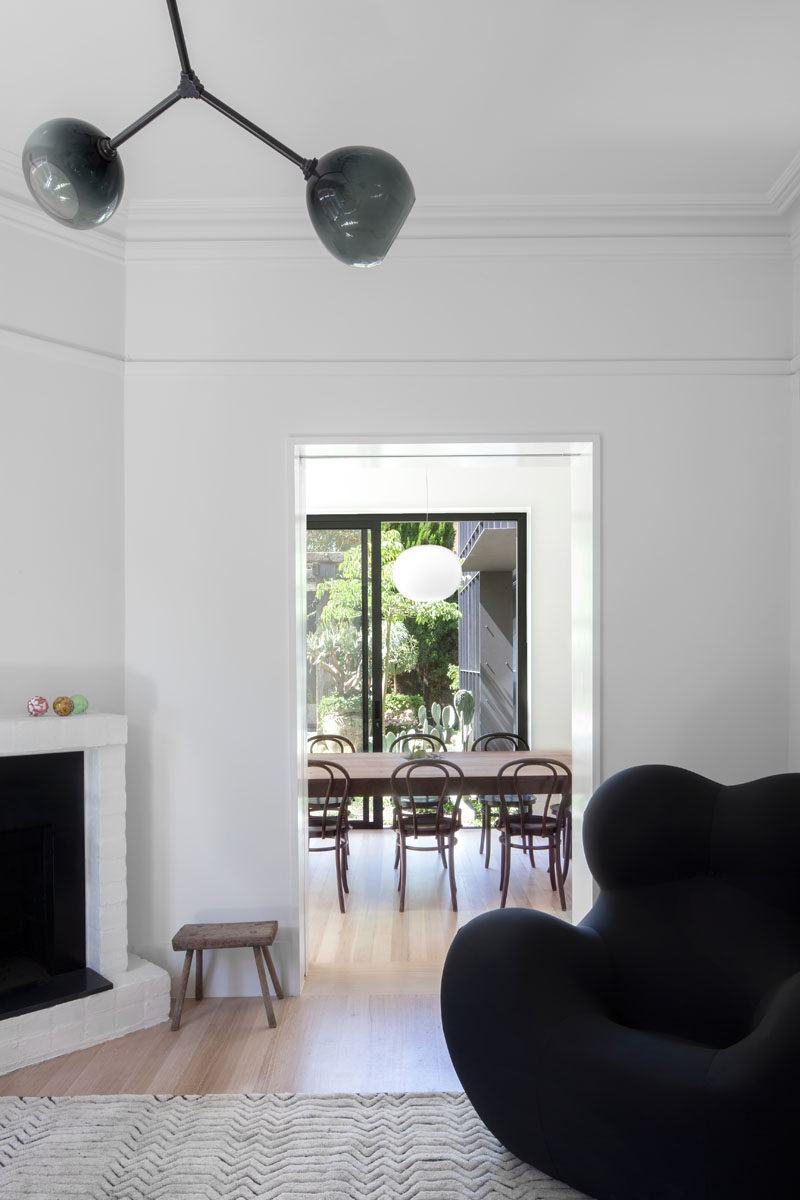 ---
In the hallway leading to the bedrooms, light wood floors have been paired with white walls, while art and a single plant add touch of color.
---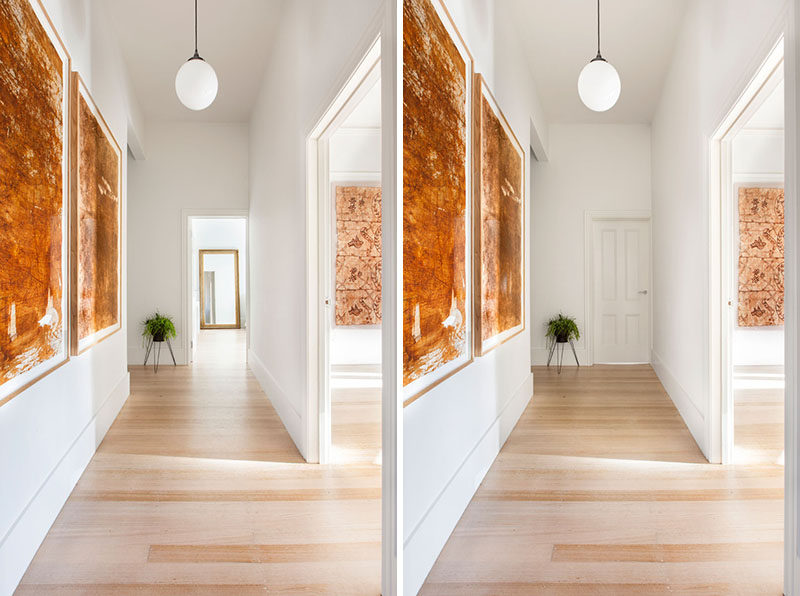 ---
The bedrooms in the original house have been kept simple with white walls and wood elements, like the bed frame and chair.
---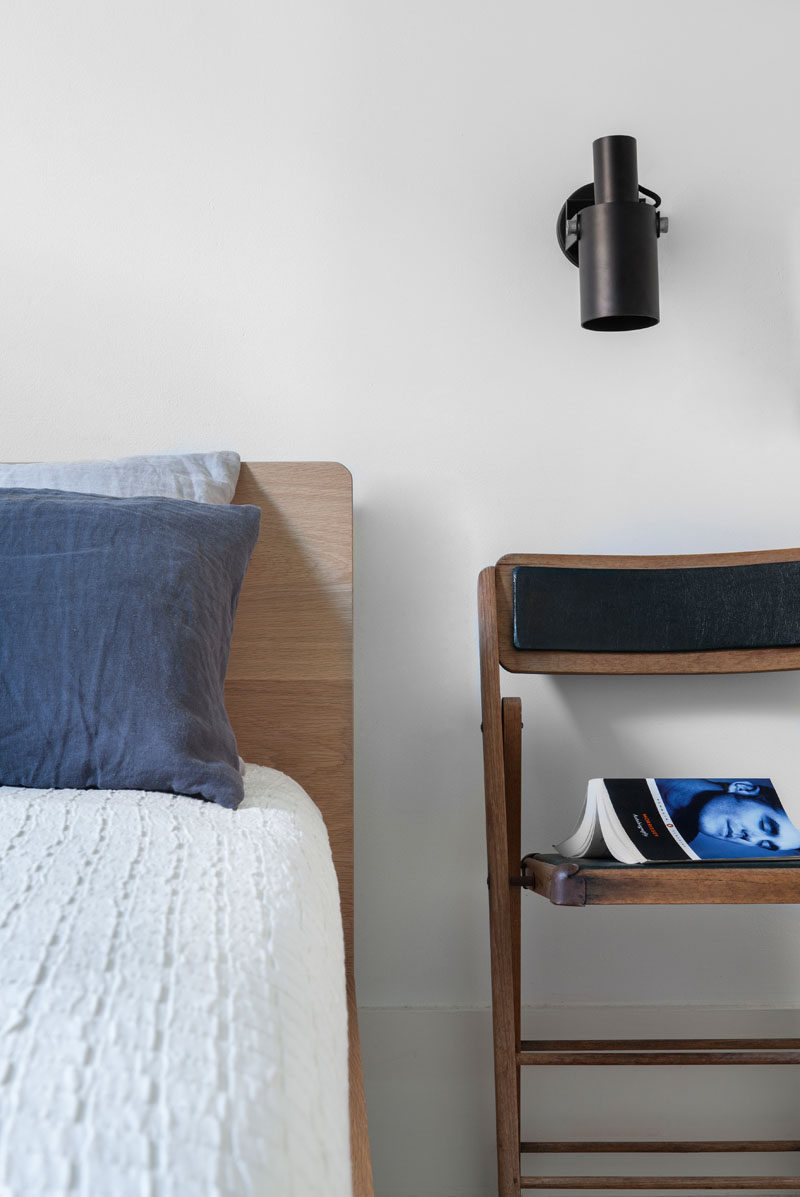 ---
In the bathroom, white tiles in different sizes have been used for the walls, while black tiles have been used for the floor.
---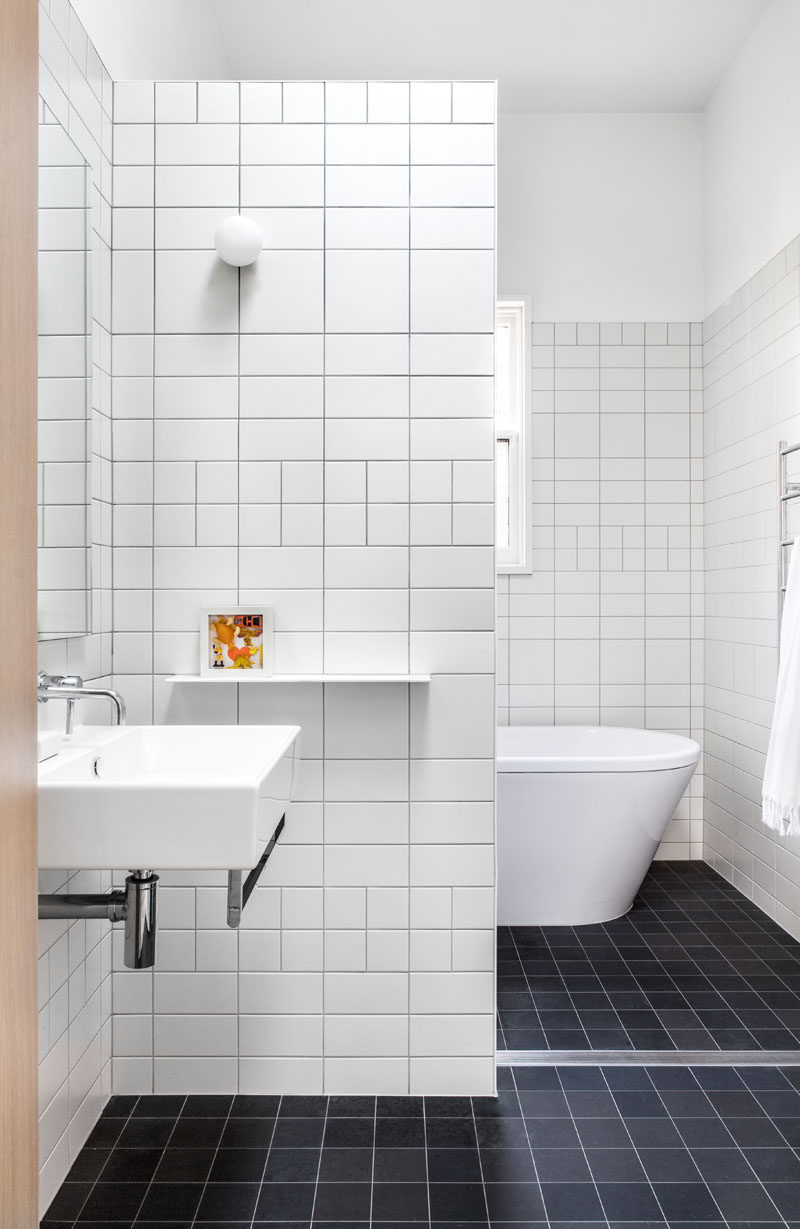 ---
Here's a look at the floor plan with the new extension on the right.
---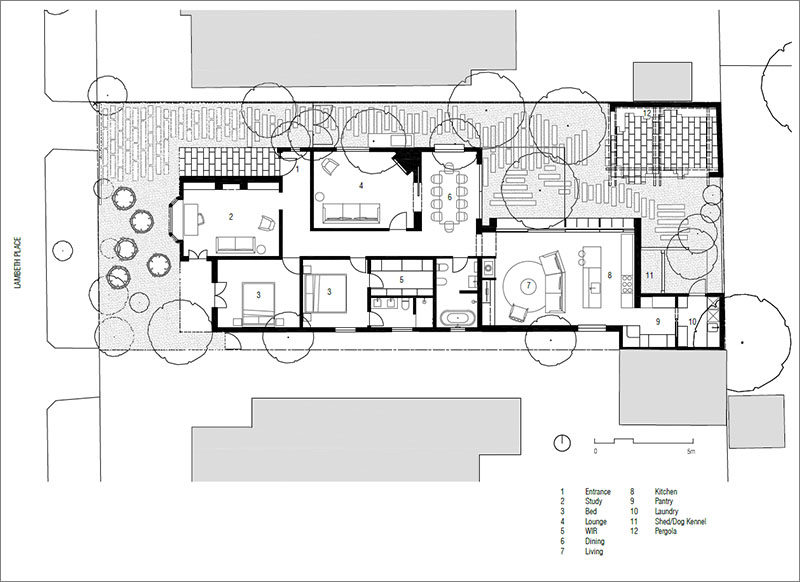 ---