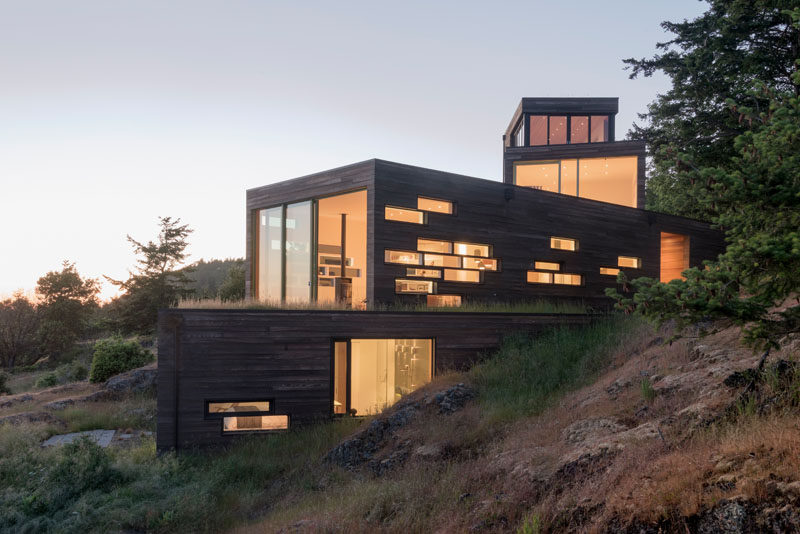 Architecture firm Prentiss + Balance + Wickline, have designed a multi-level, modern wood house in Friday Harbor, Washington State, that's anchored into the rocky slope.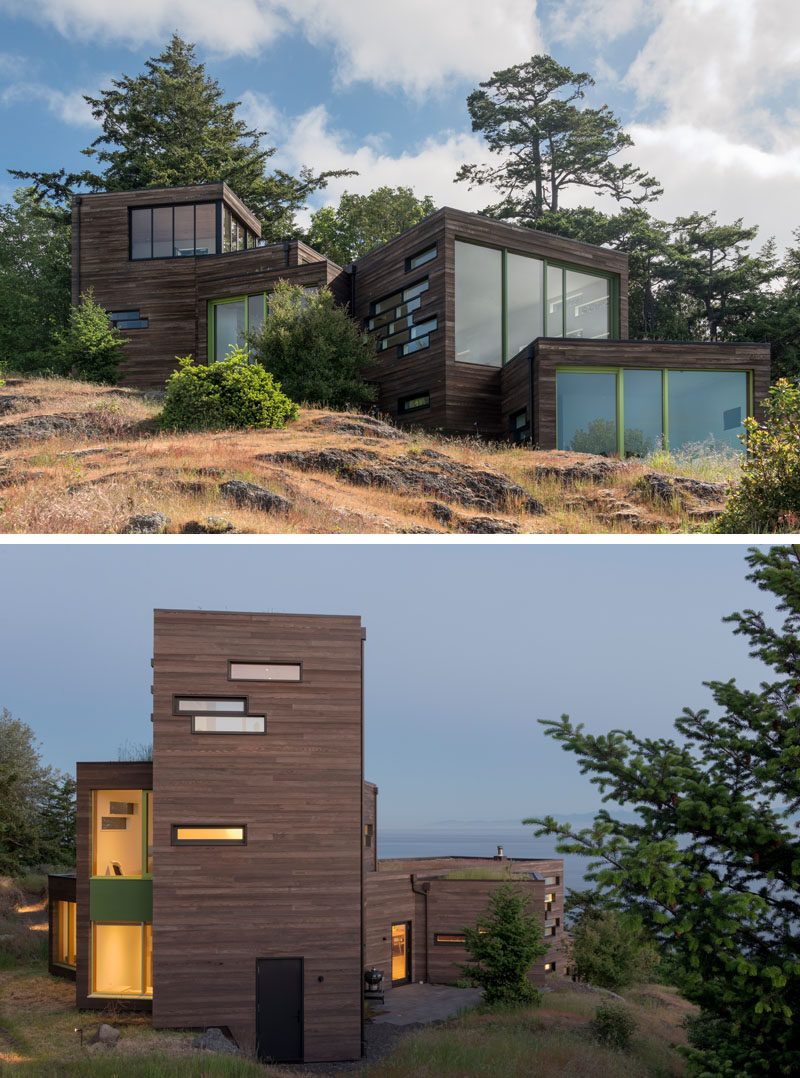 ---
Stacked boxes that end in large lift-slide doors direct each interior to specific views, and clusters of smaller horizontal windows perforate the walls to let in natural light.
---
---
The wooden front door is set back from the facade, and the alcove provides a place to keep firewood dry.
---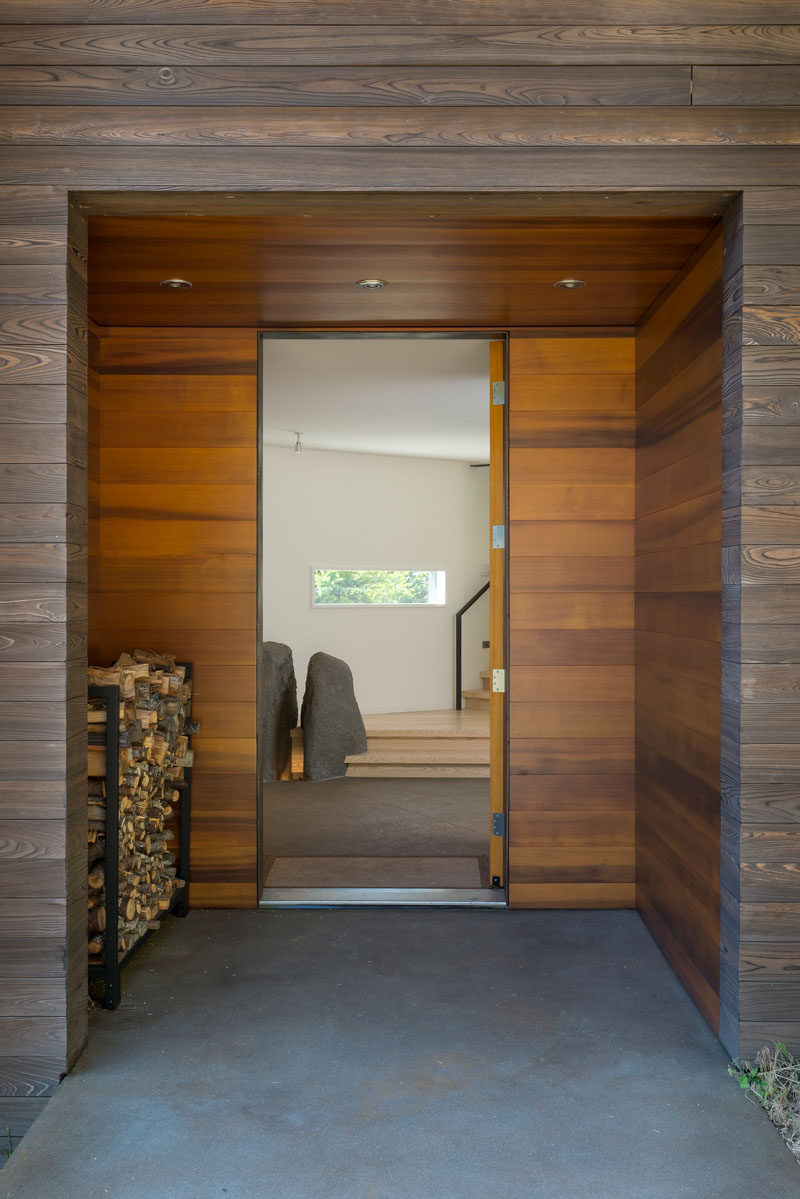 ---
Inside, there's a feature stone element, and wood stairs that connect the various boxes of the home.
---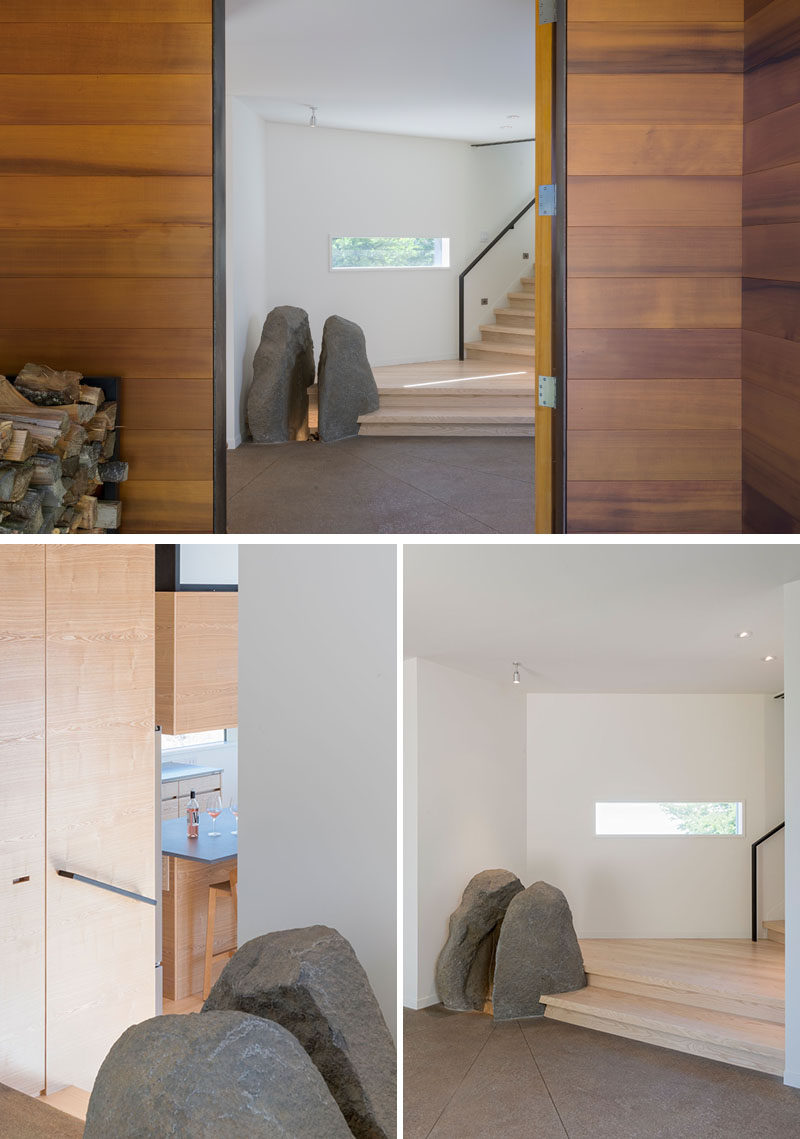 ---
The ground floor contains an open main living, dining, and kitchen space. The kitchen combines wood cabinetry with a grey countertop, for a simple and contemporary appearance.
---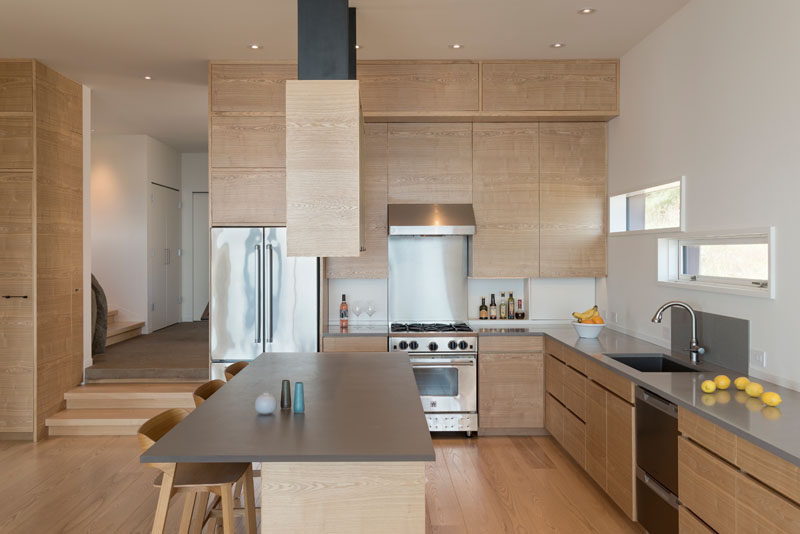 ---
The small horizontal windows provide glimpses of the natural landscape outside.
---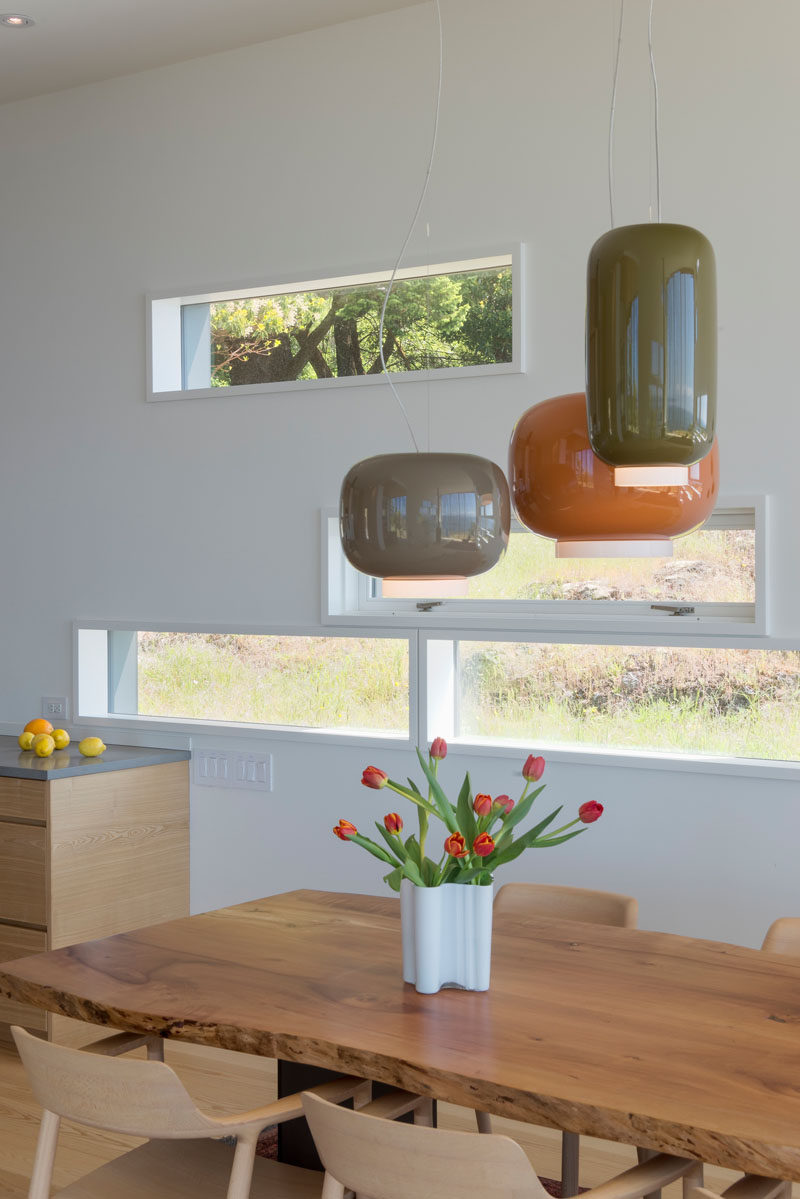 ---
Airy and full of sunlight, the living room has a large sliding glass door that opens to a green roof.
---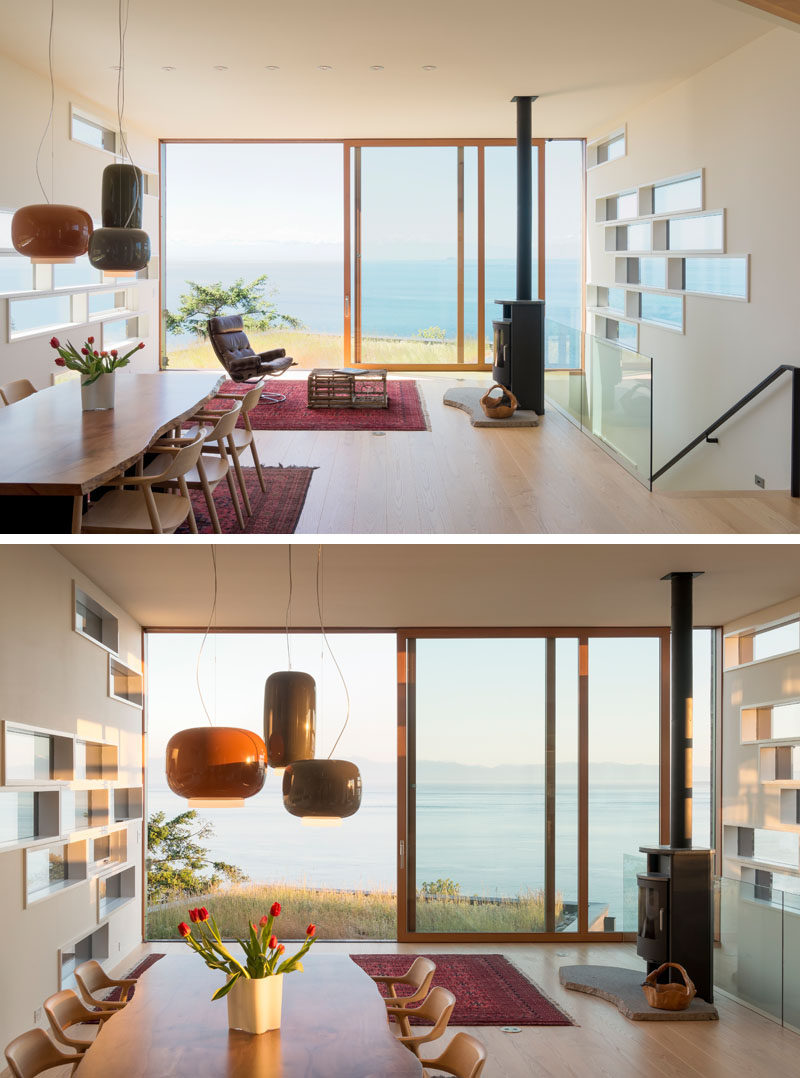 ---
A reading room in a nook off to the side is formed by walls of bookcases, which flow seamlessly out of the smaller scattered window pattern.
---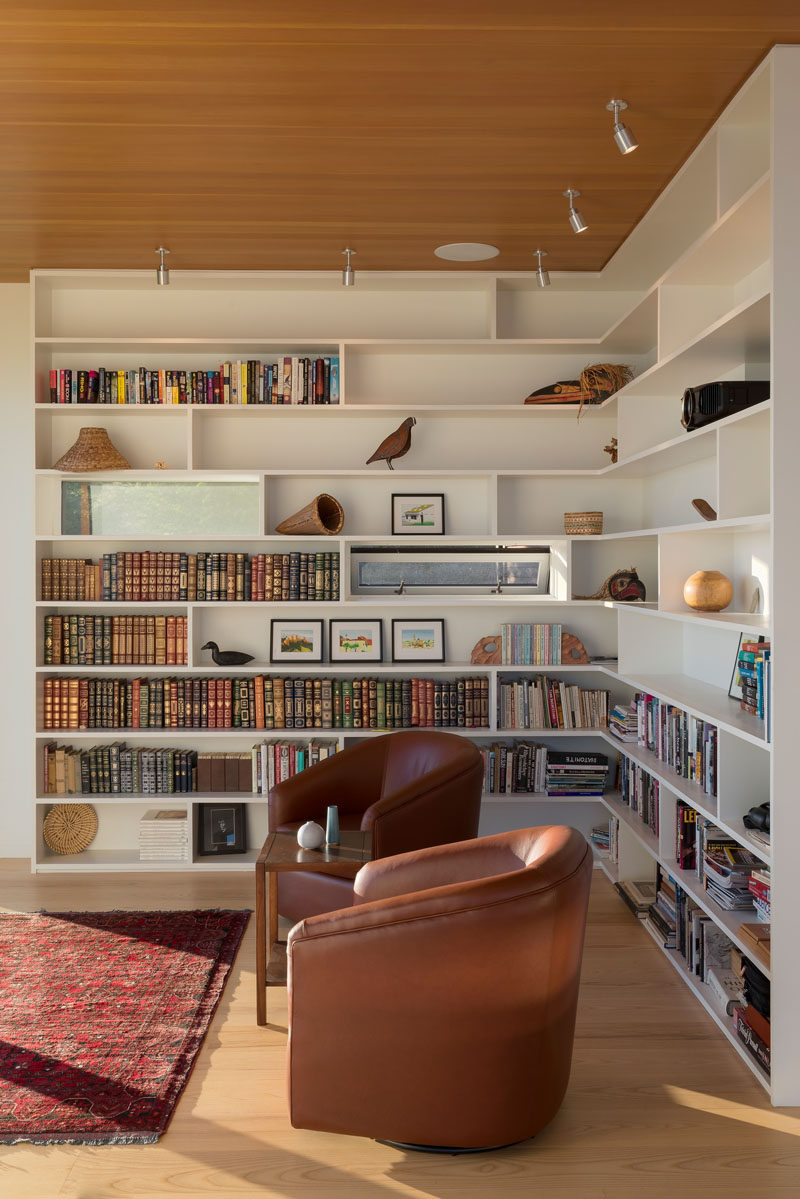 ---
At the top of the stacked boxes is an open art studio, that's surrounded by windows.
---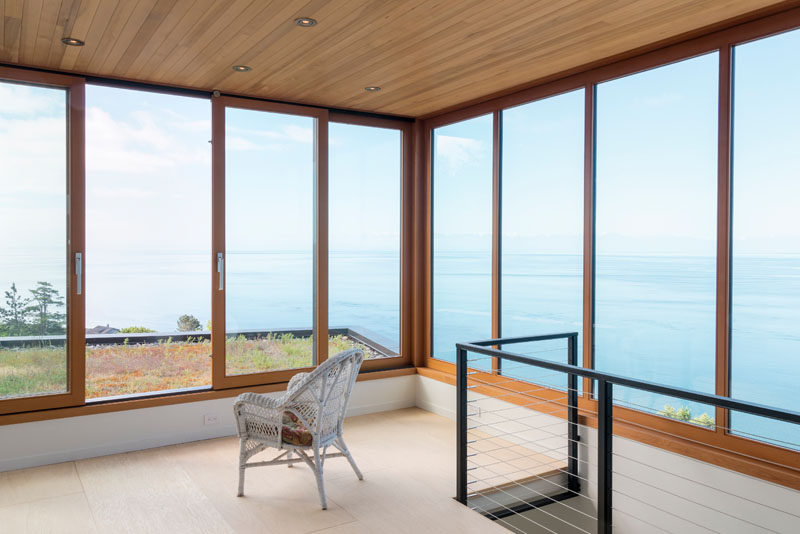 ---
The house has multiple grass-roof patios that can be accessed from the various levels of the home.
---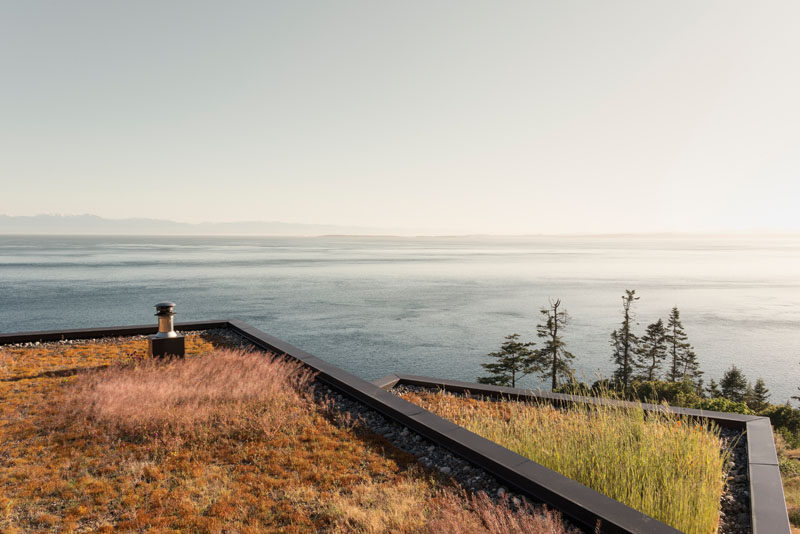 ---