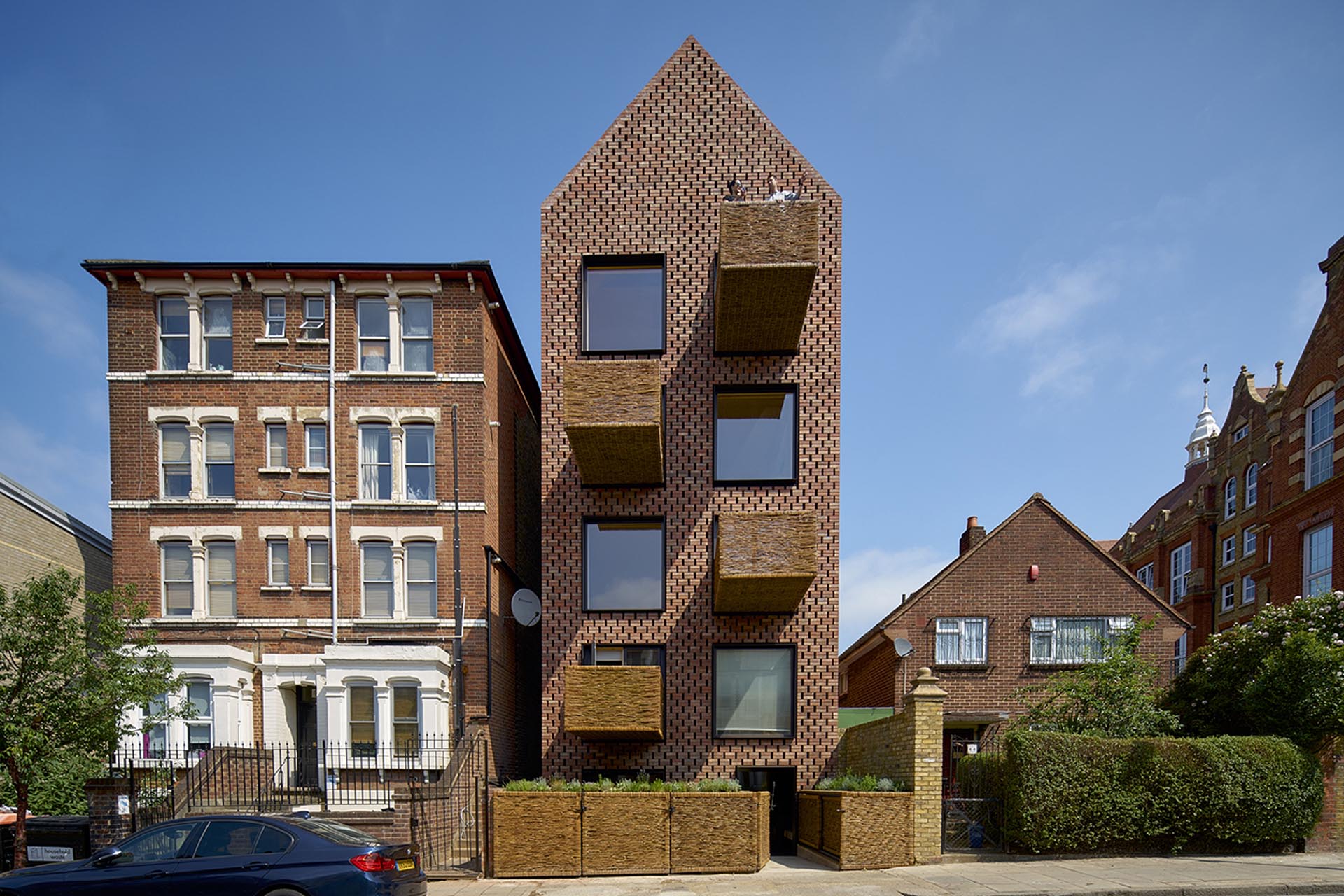 Architecture firm GROUPWORK designed a small apartment building in London, England, that has protruding balconies made with woven wicker.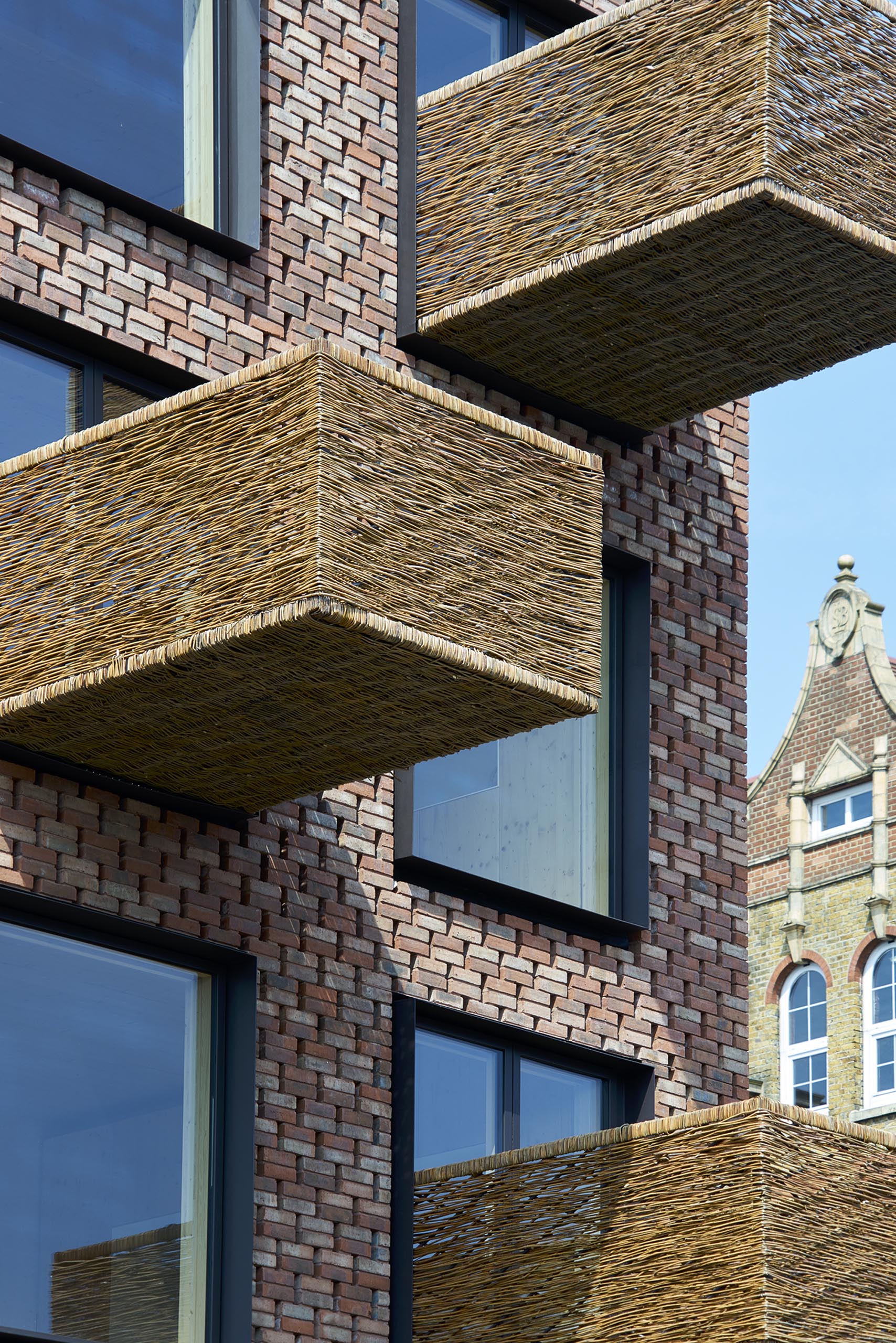 The balconies, which are made from woven wicker that wrap around a steel and wood frame, have been included in the design of the building to soften the overall material palette of brick and steel.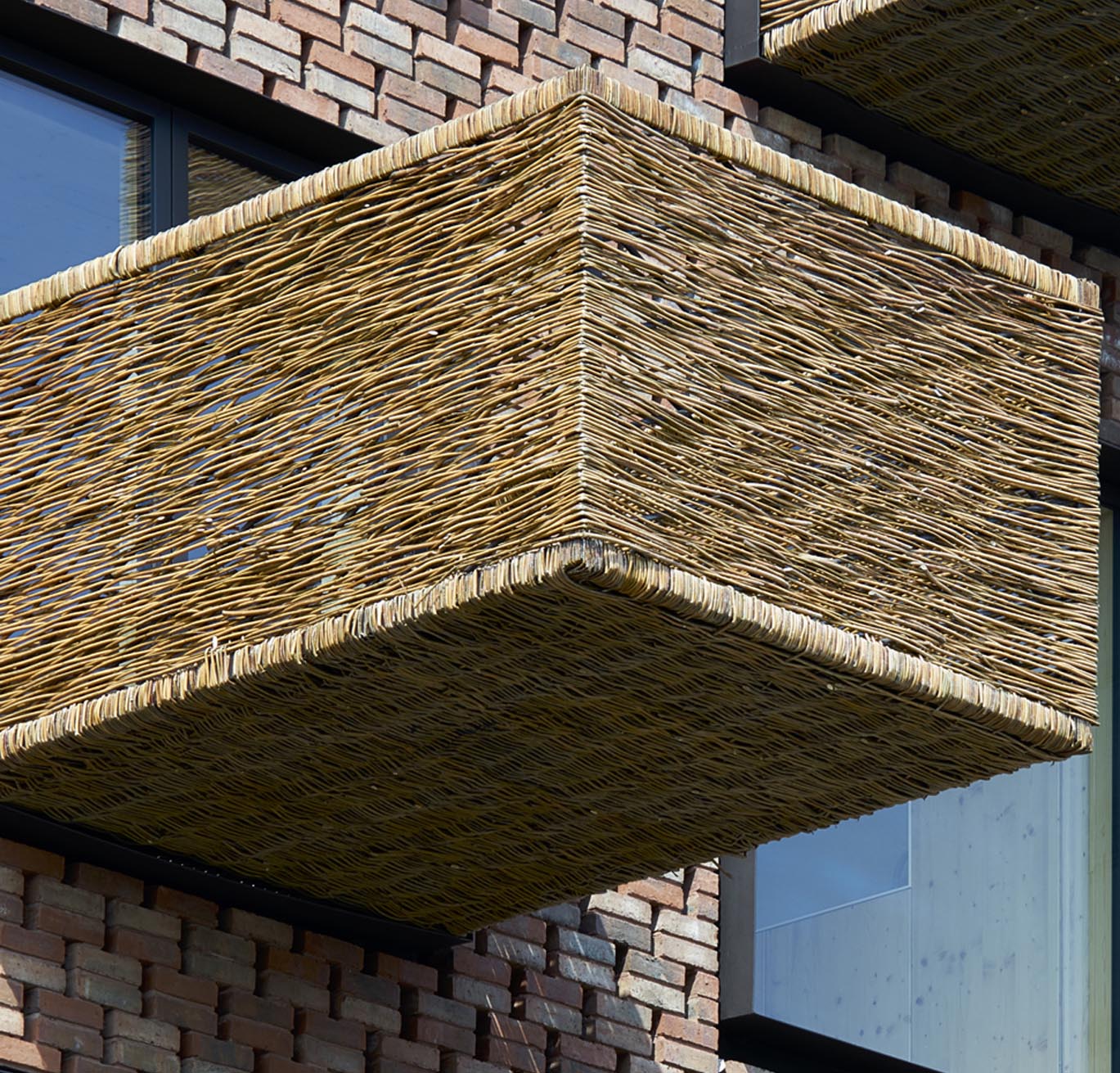 The multiple protruding balconies, which are large enough for dining, are alternated in their location to allow the neighbors to interact with each other, as there's no other communal space for them to do so.