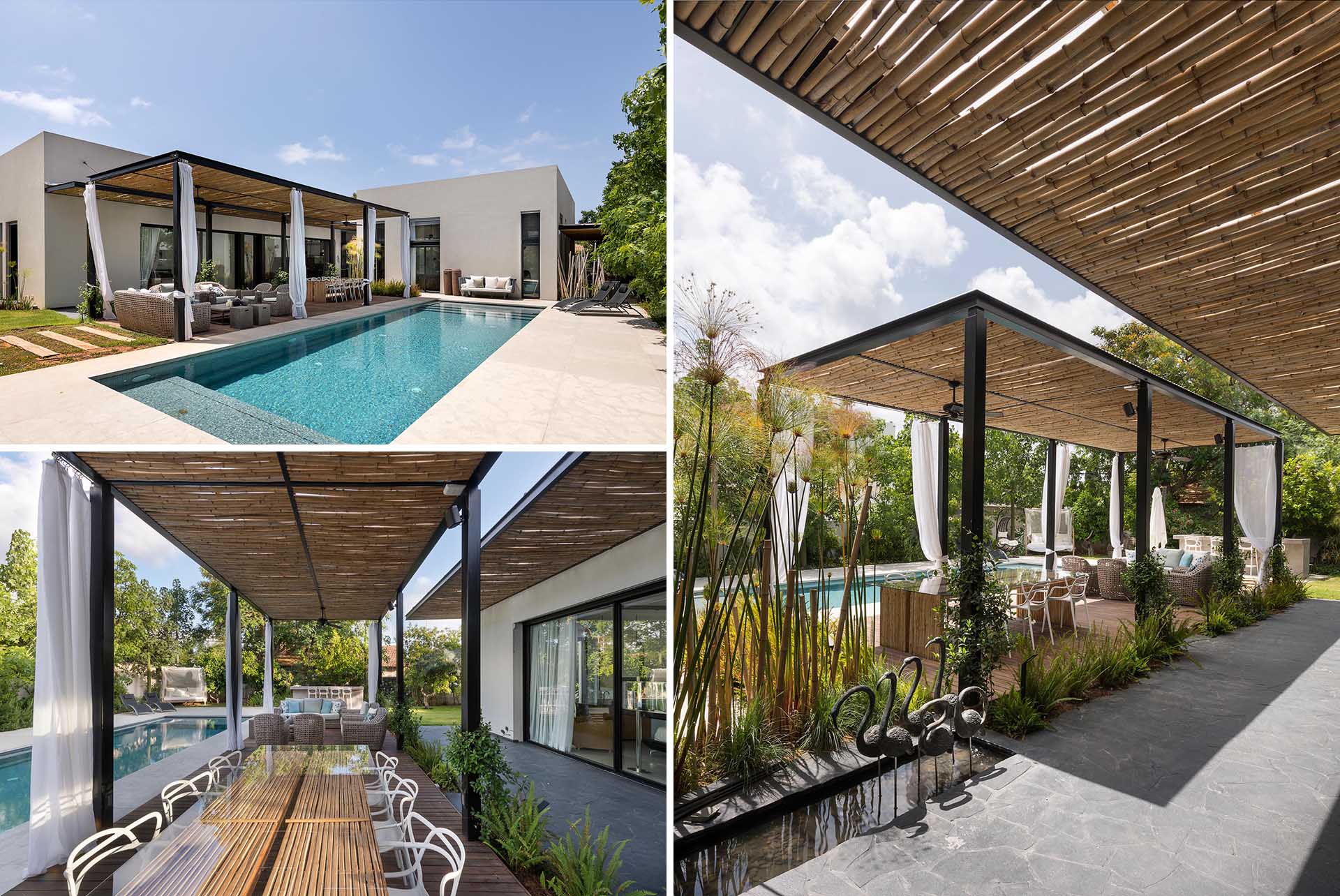 Neuman Hayner Architects has recently completed a new modern home, that's been designed with ample outdoor entertaining spaces.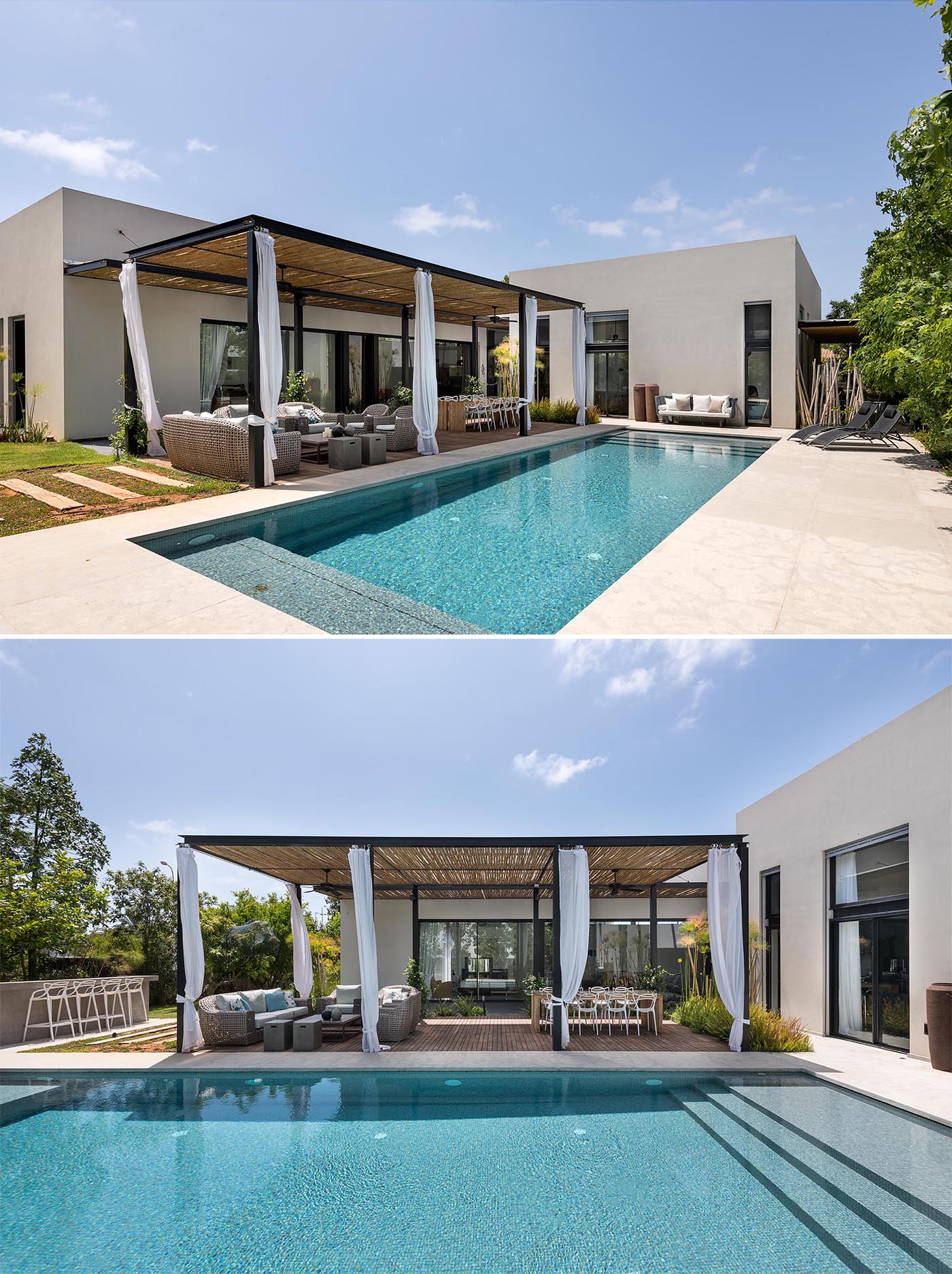 Located at the rear of the home is a swimming pool with an adjacent outdoor space, that's covered by a bamboo pergola with a black metal structure.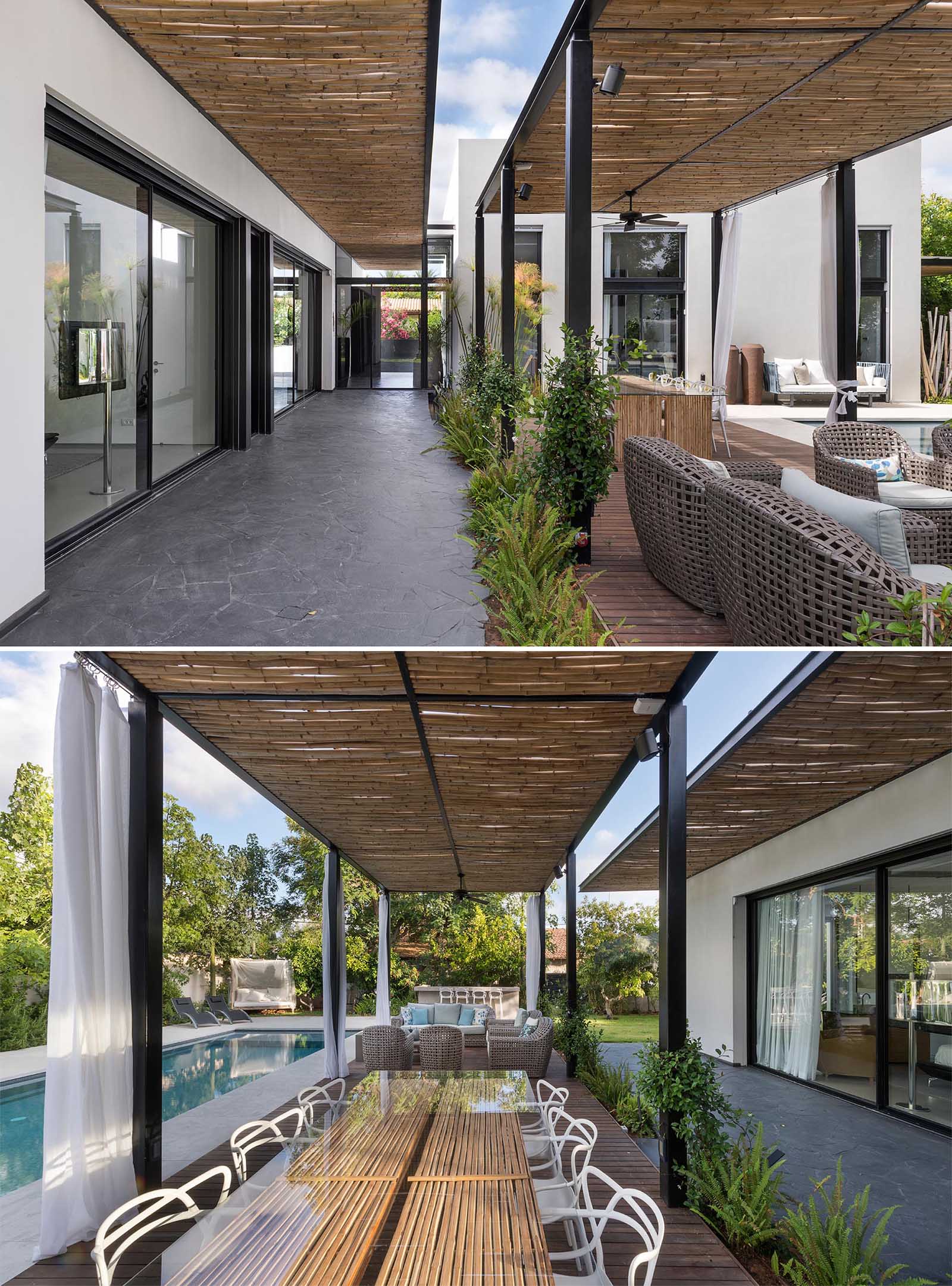 The bamboo pergola runs from the front door of the home all the way to the backyard, creating a shaded pathway.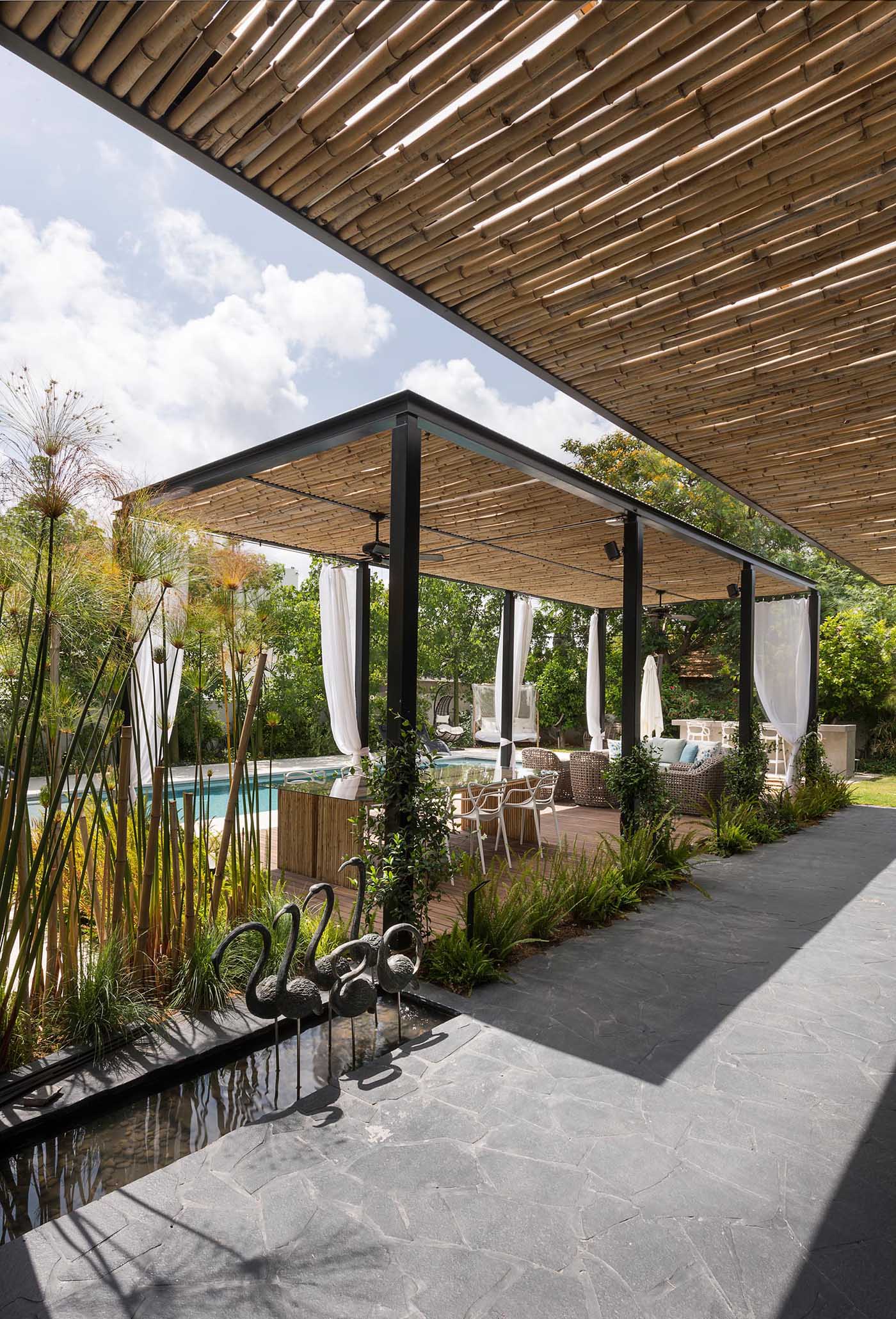 The shaded pathway also complements the pergola by the pool, that's home to an outdoor living room and alfresco dining area. White curtains can be closed to offer more shade when needed.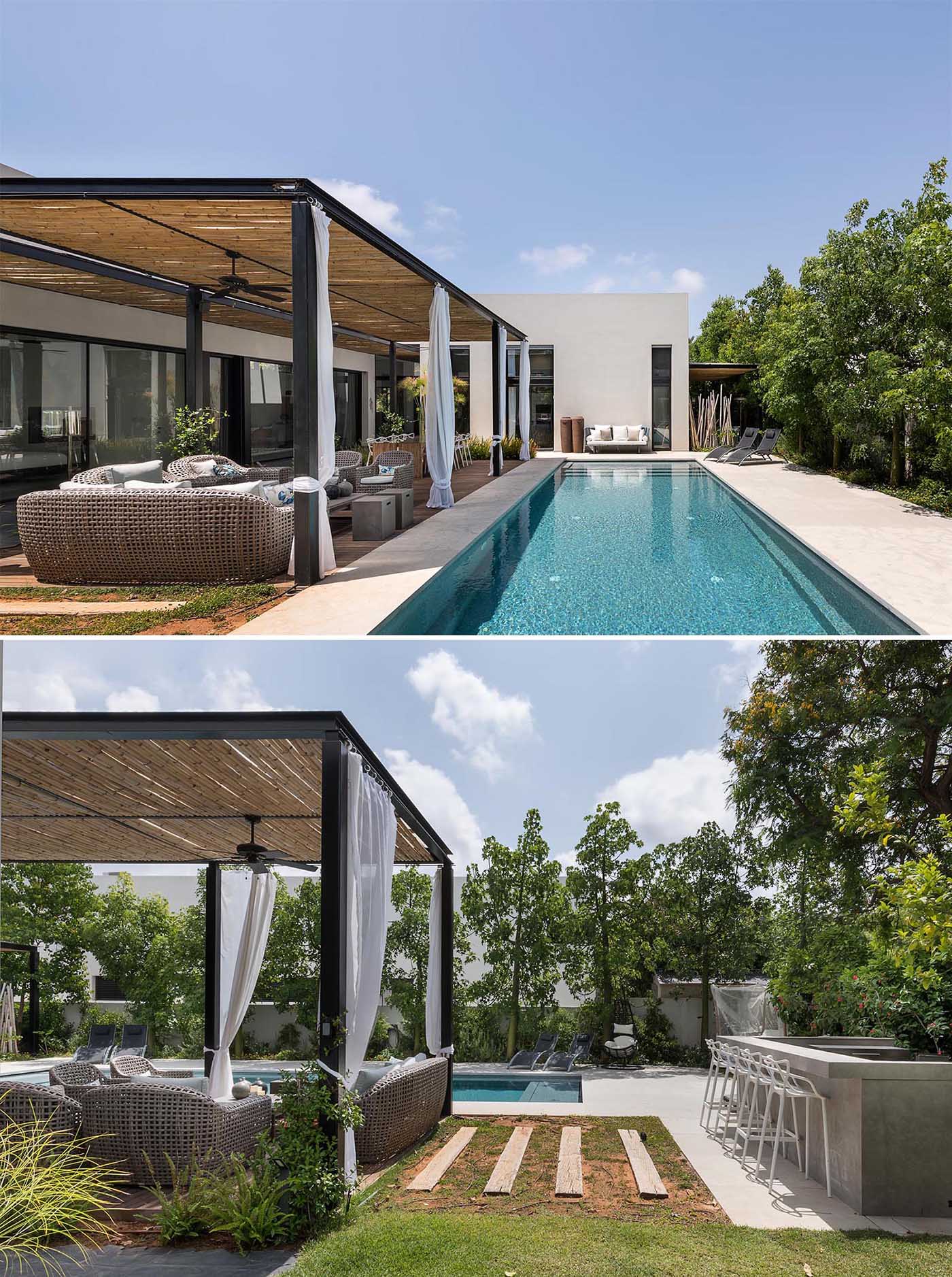 Let's take a look around the rest of the home…
At the front of the home, there's a low wall that creates a front yard. Included in the front yard is an additional outdoor lounge and dining area.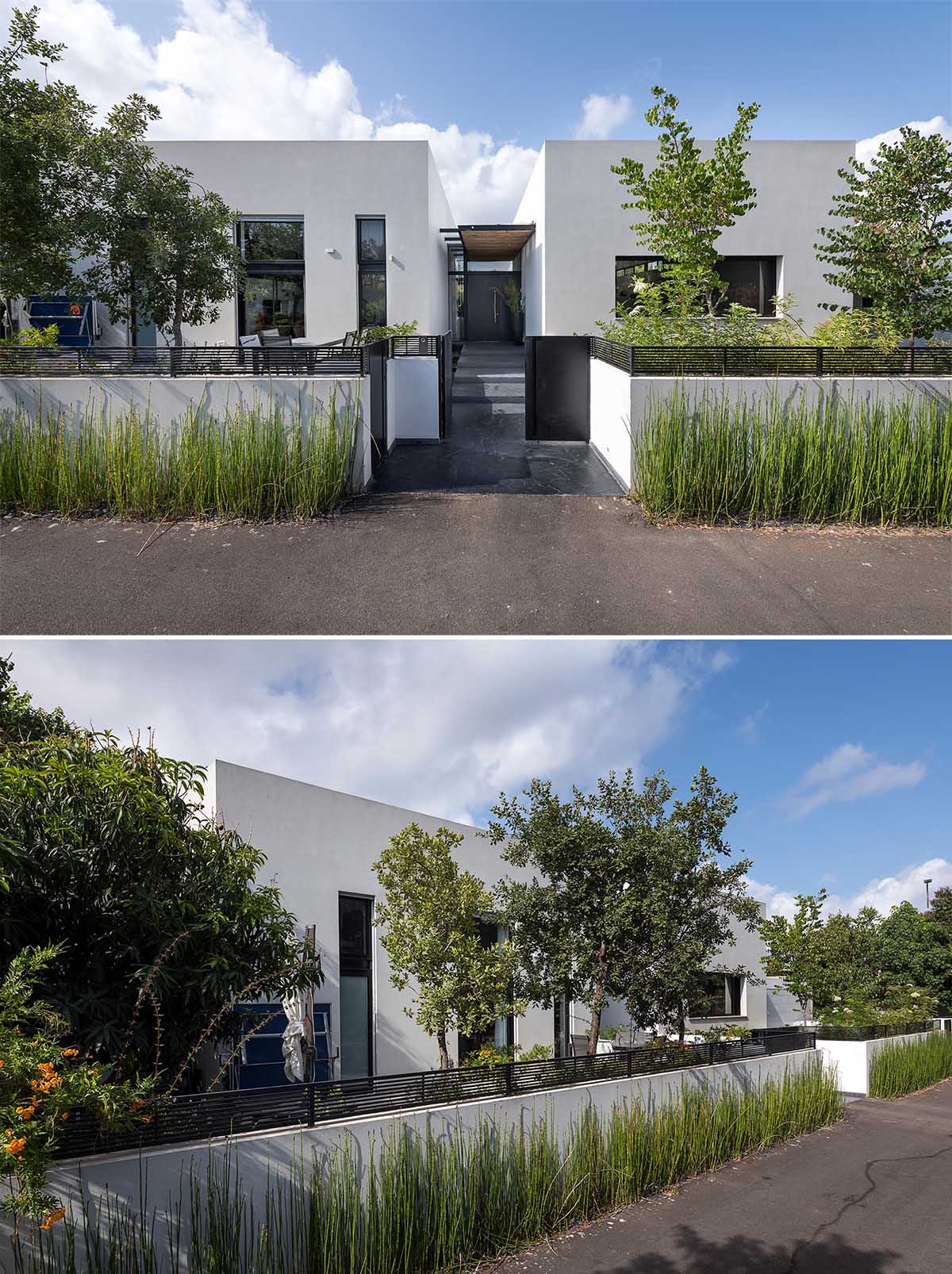 The bamboo screens act as a rain cover for the black front door, and flow through to the interior of the home, and then onto the backyard.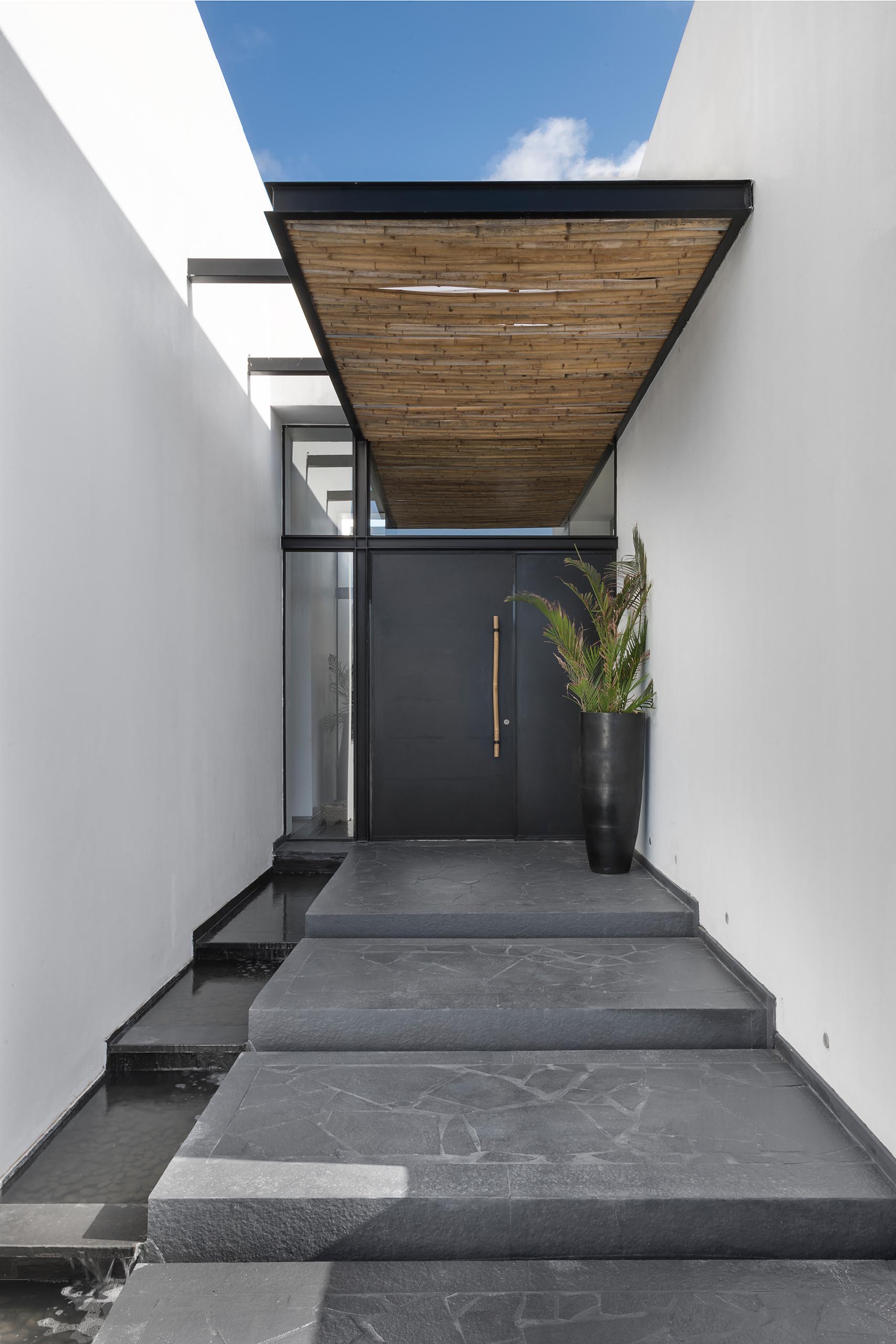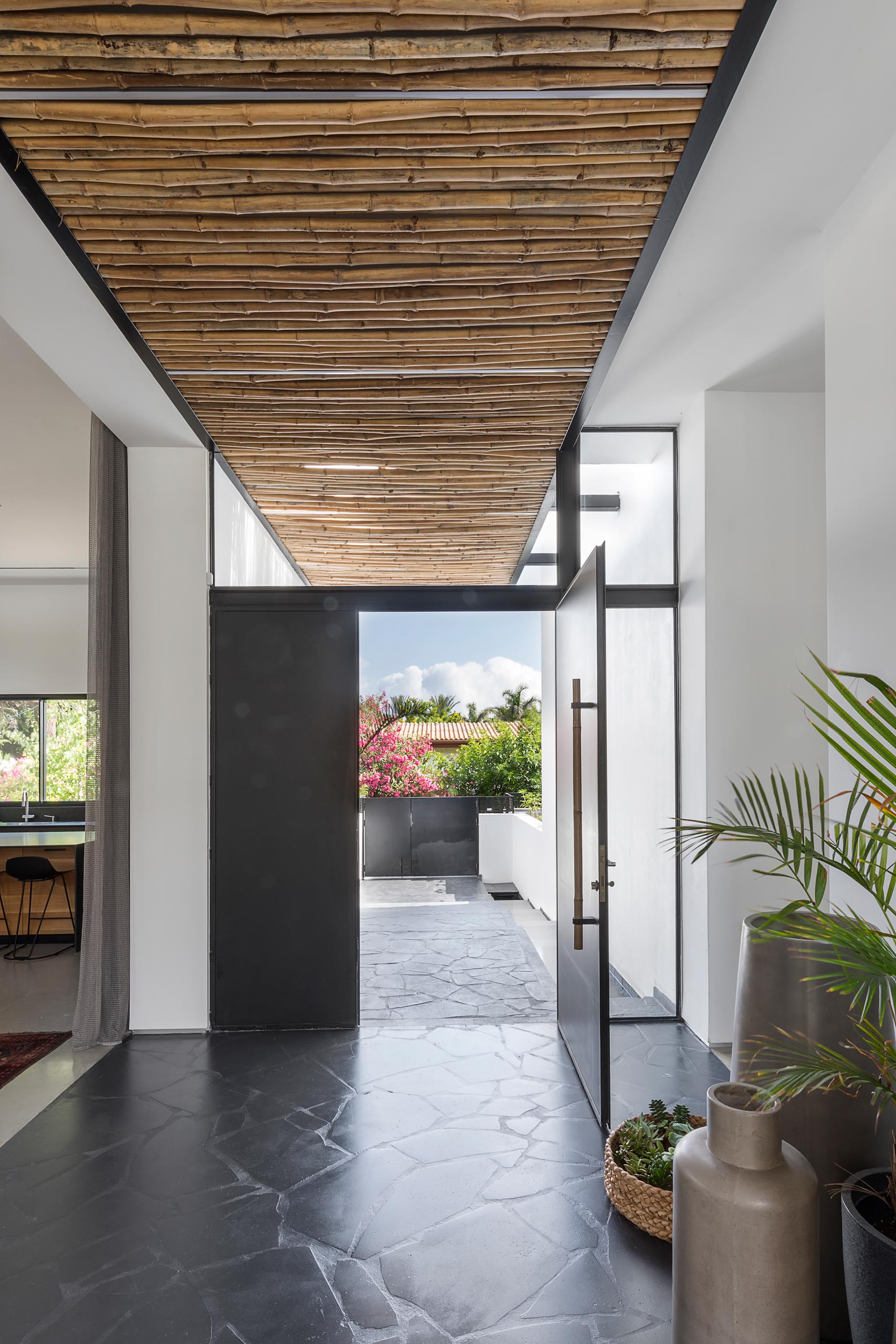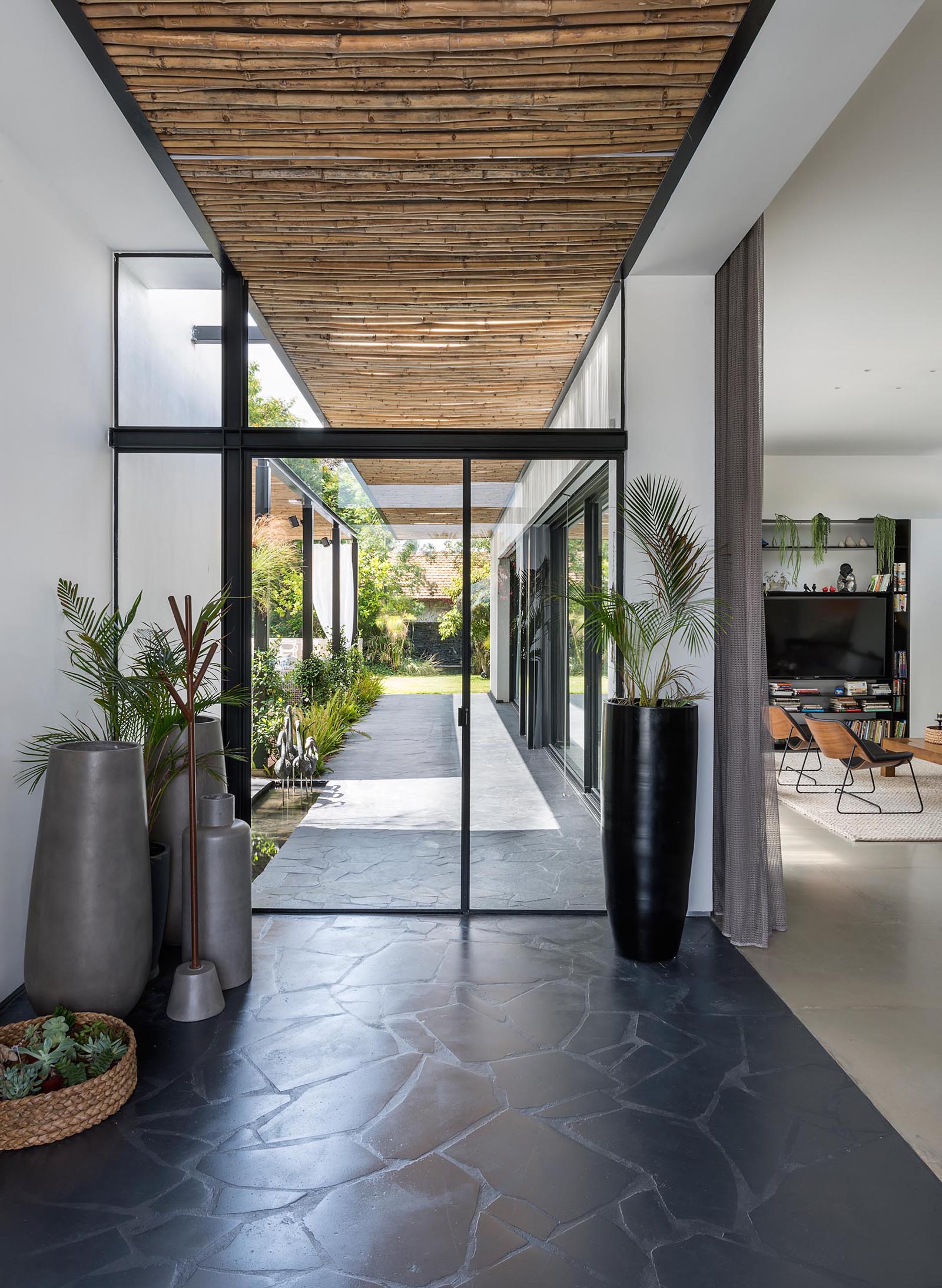 The front door opens to a large great room with an open-plan dining area that's been furnished with a wood dining table and black chairs. The black chairs complement the black window frames and the pendant lights over the table.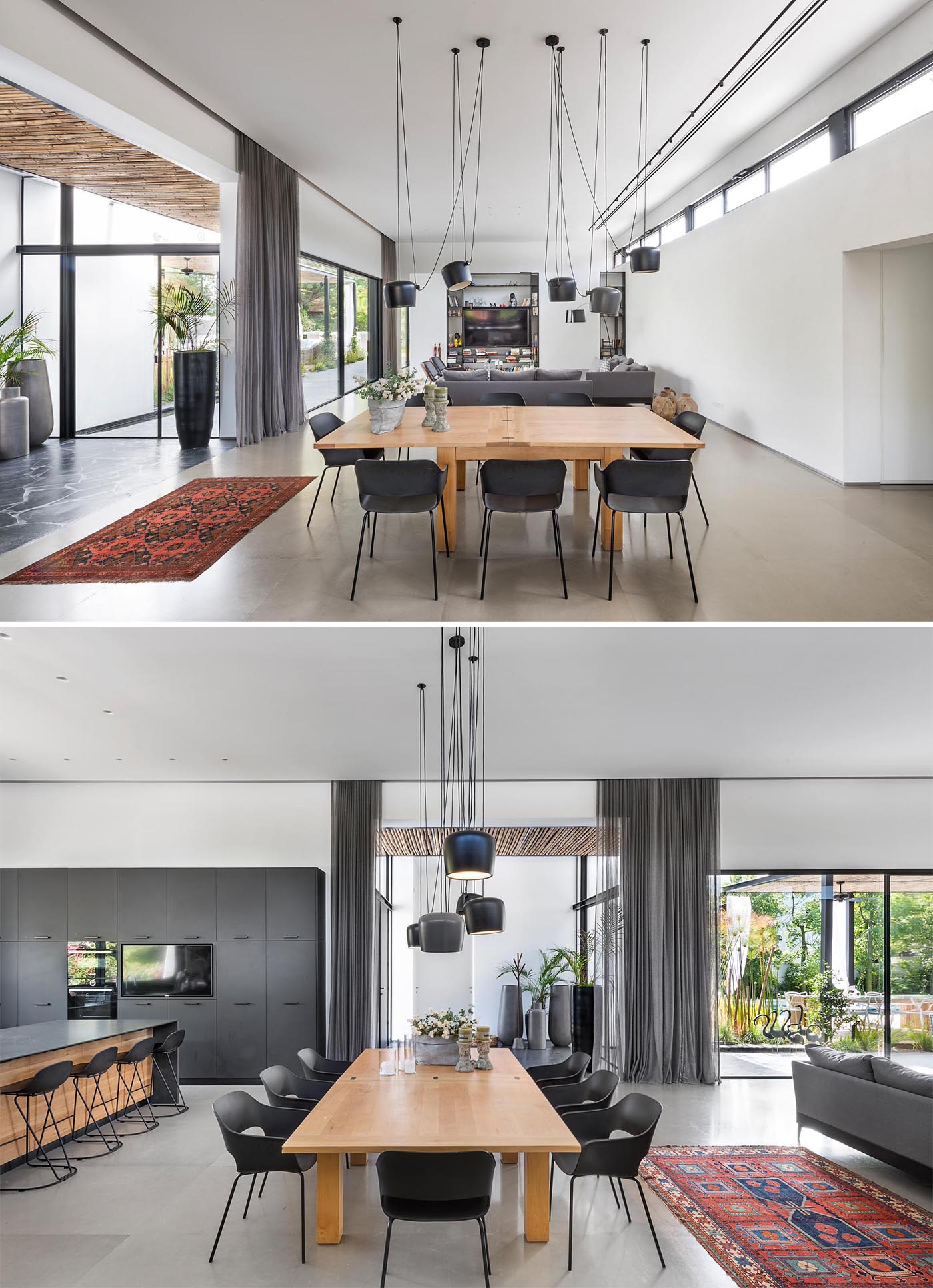 At one end of the great room is the living room that includes a large sliding glass door that opens to the outdoor spaces.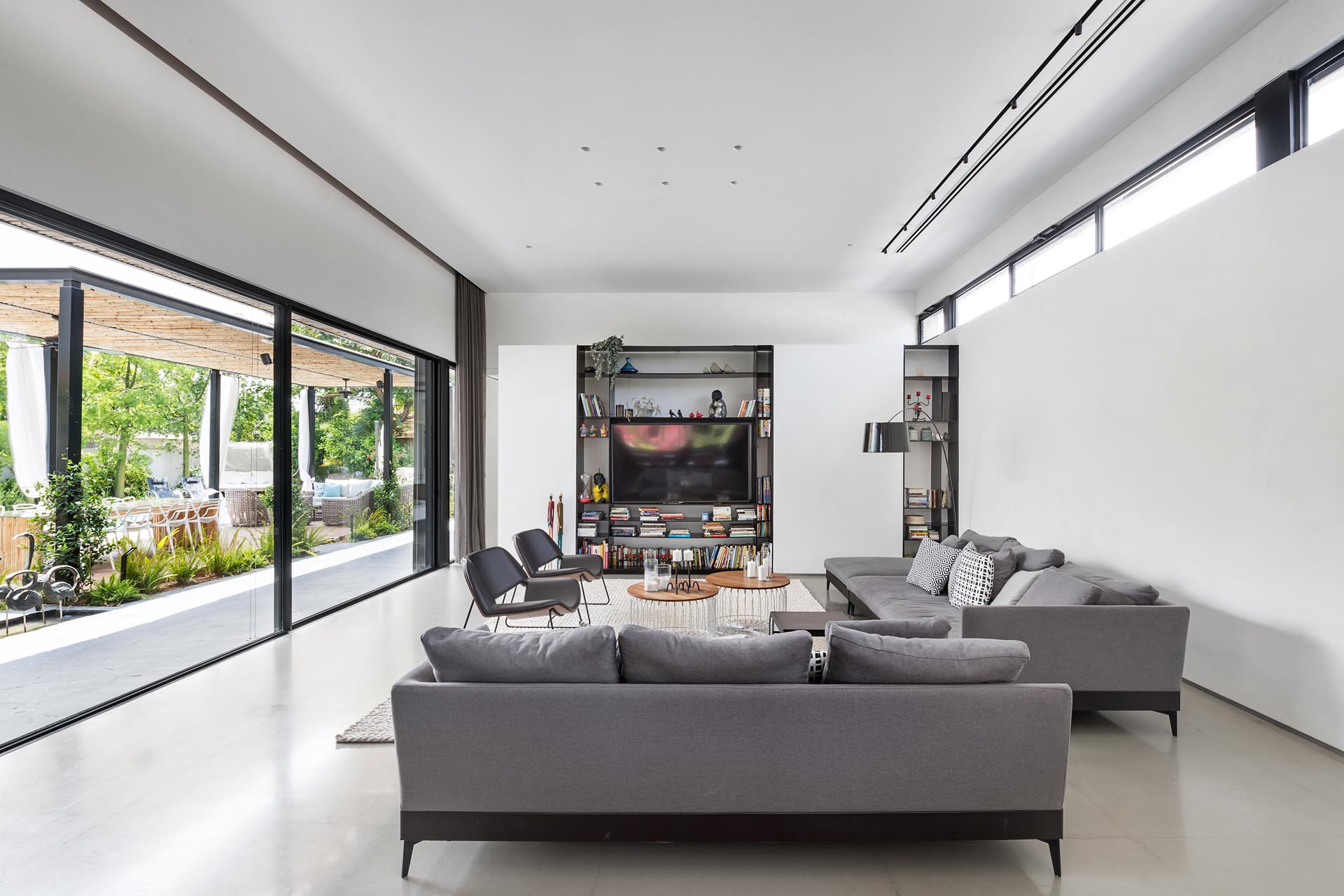 At the other end is the kitchen, which has minimalist black cabinets, black countertops, and wood accents.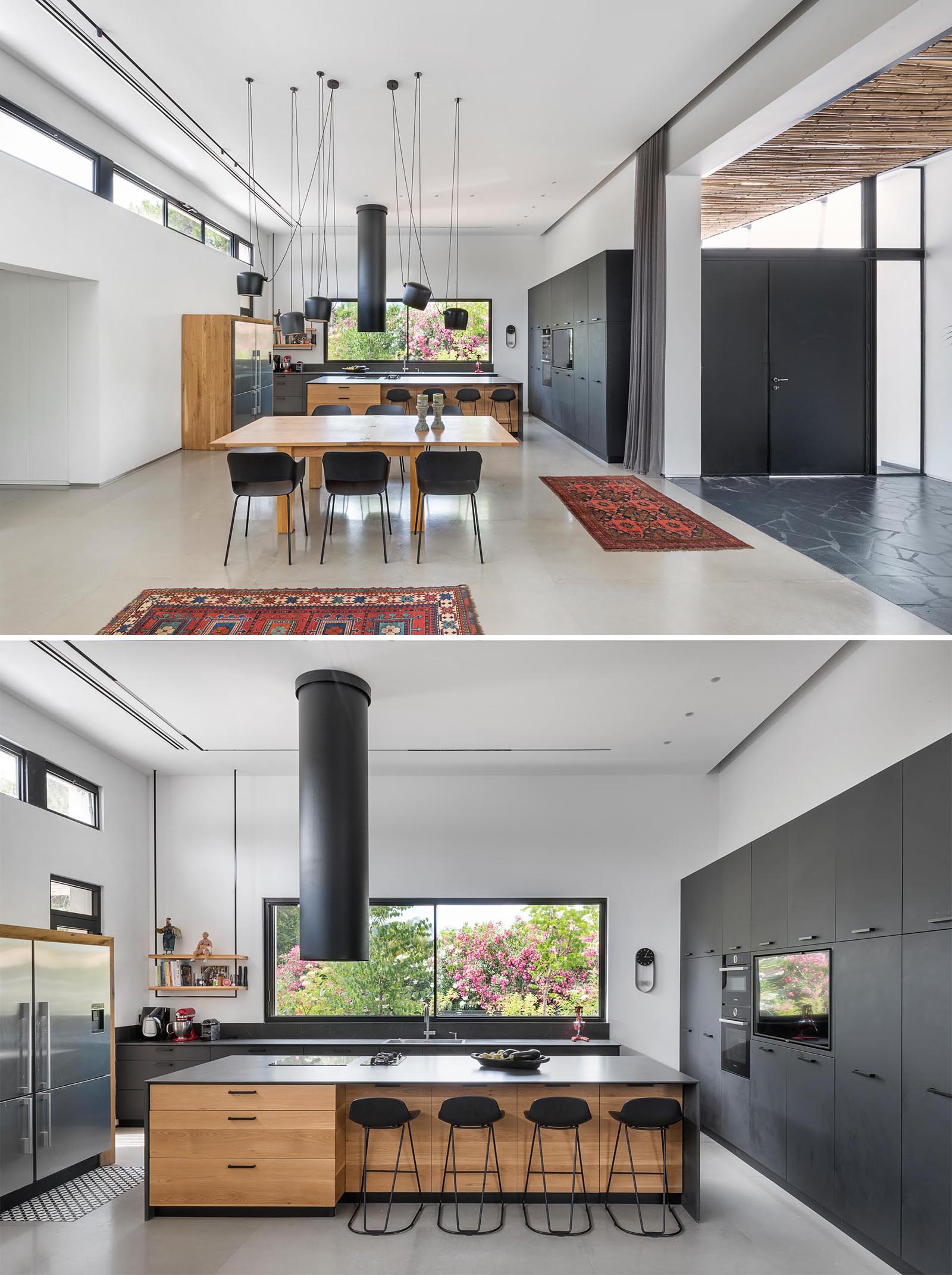 The master bedroom also opens to the outdoor spaces and has an en-suite bathroom with a freestanding bathtub, a black accent wall, and a glass-enclosed shower.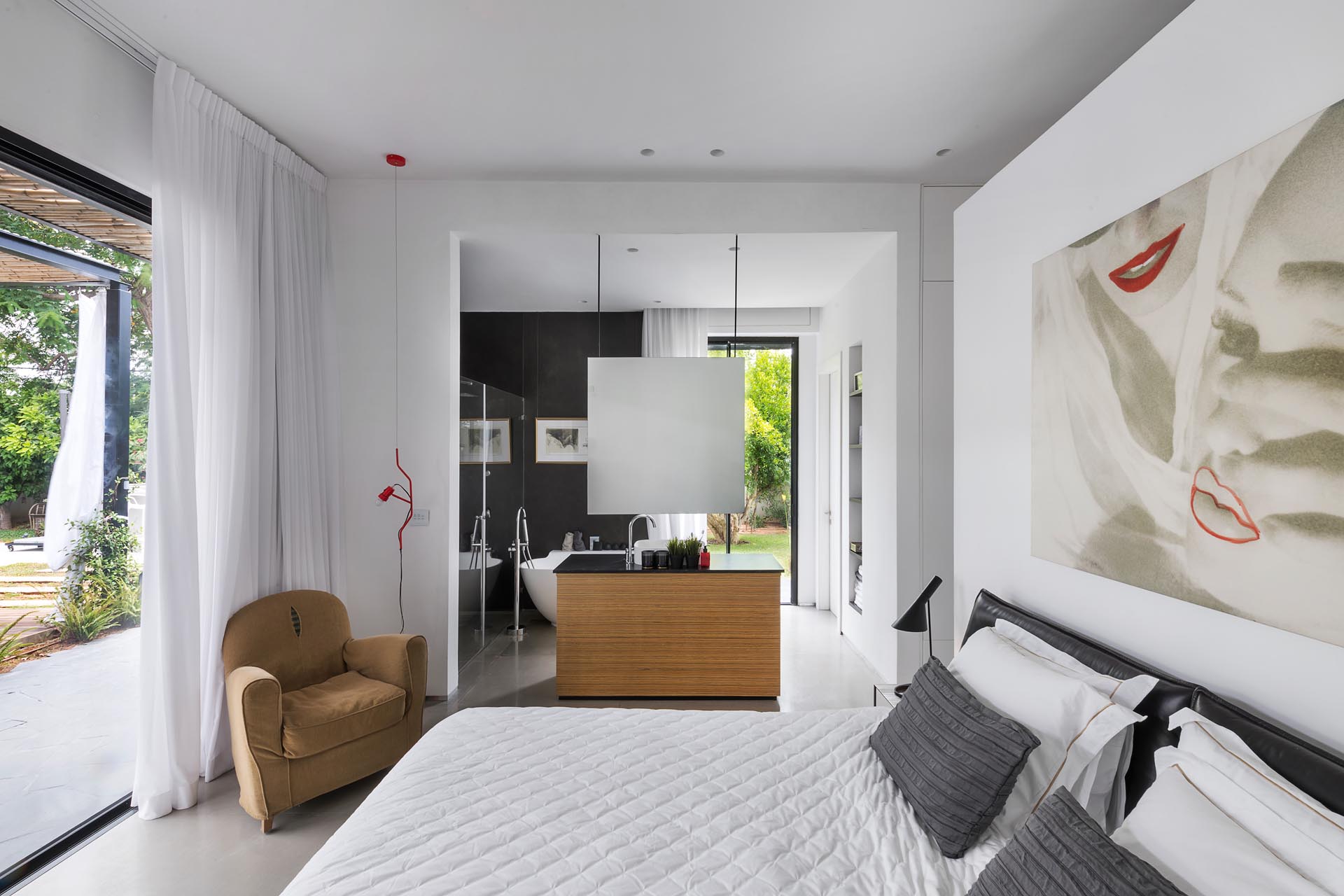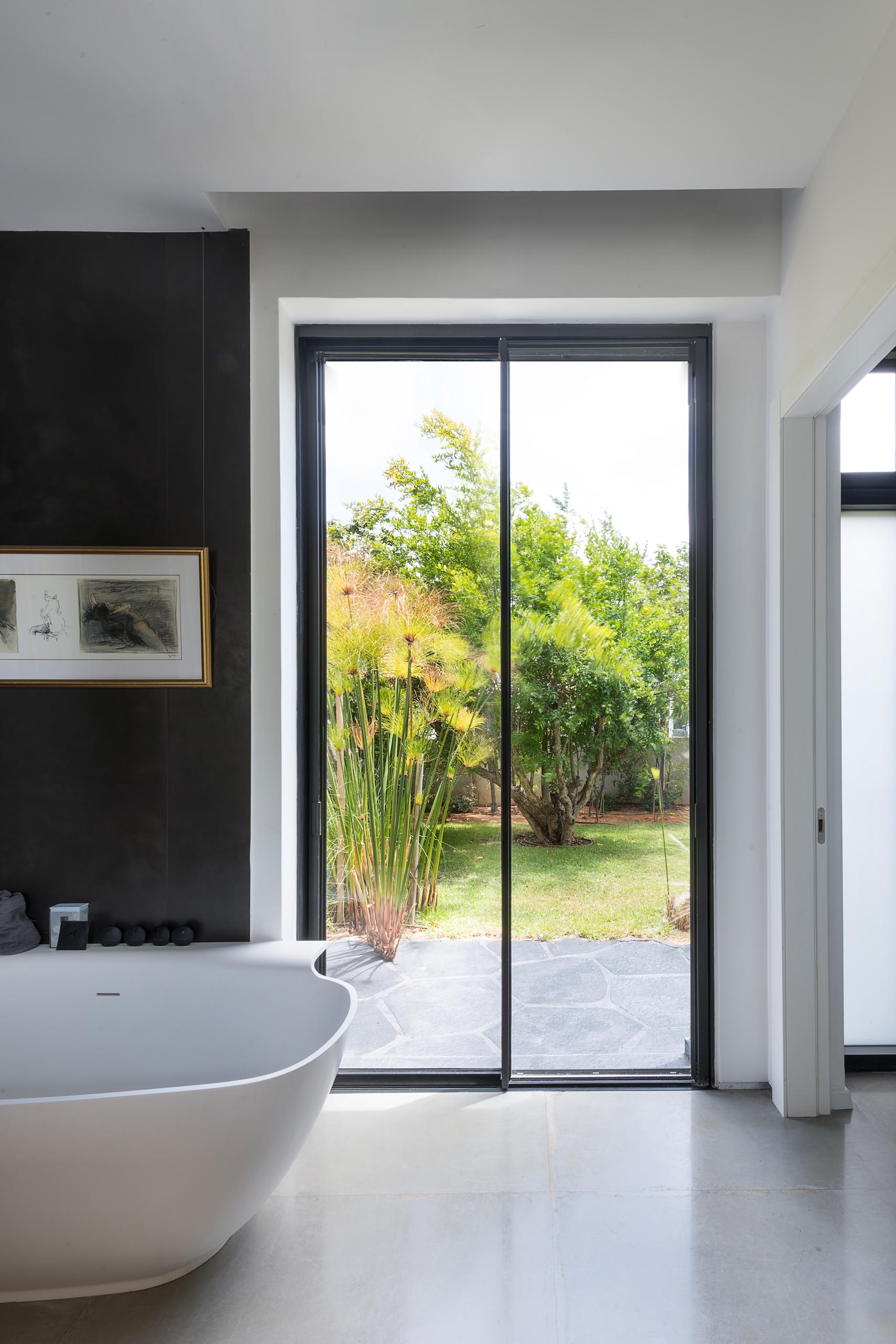 In another bathroom the color palette is similar, however, this time there's a floating wood vanity and a mirror with LED lighting.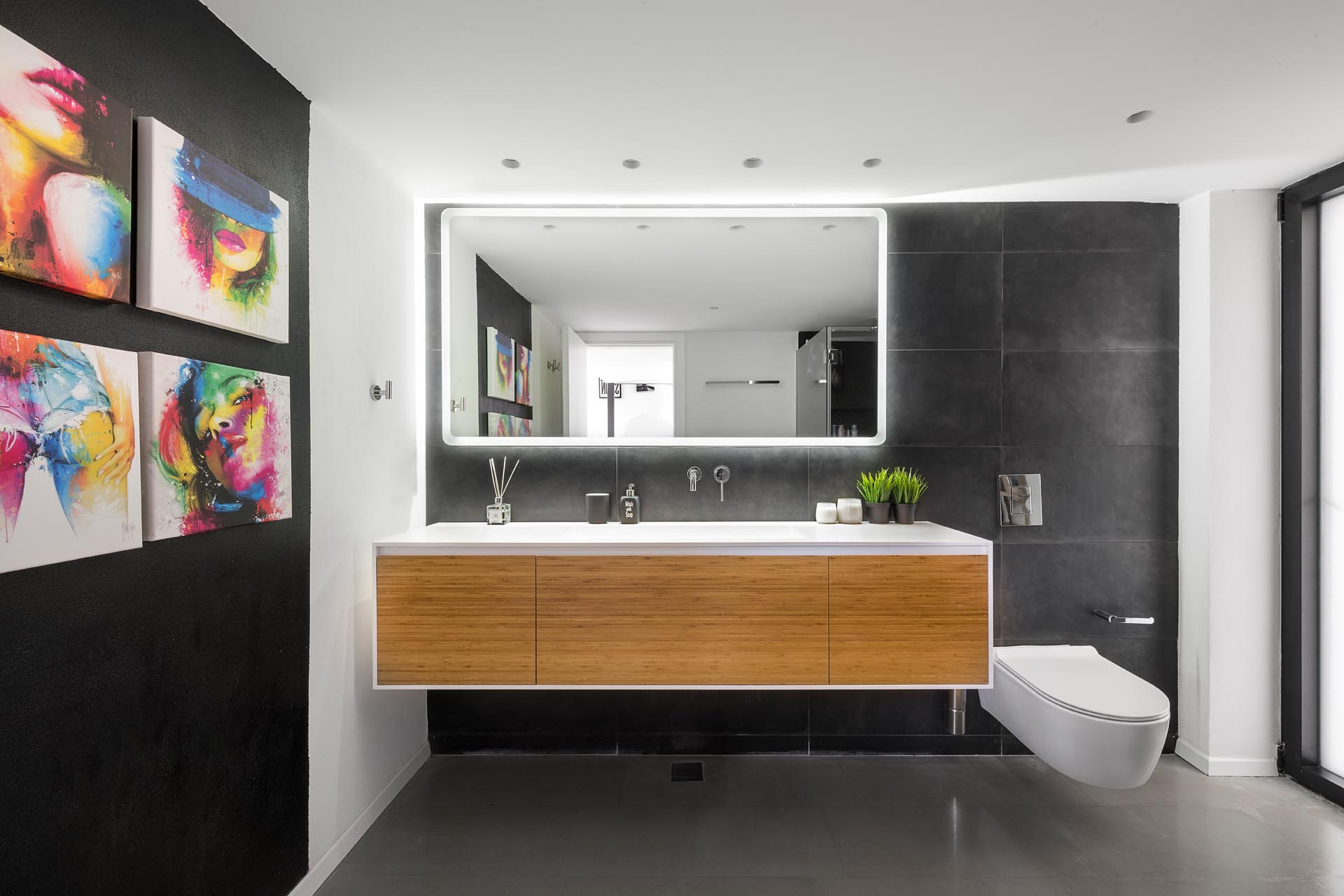 The powder room has a different aesthetic, with a minimalist pedestal sink, black shelving, and a colorful yellow wallpaper with flowers and hummingbirds.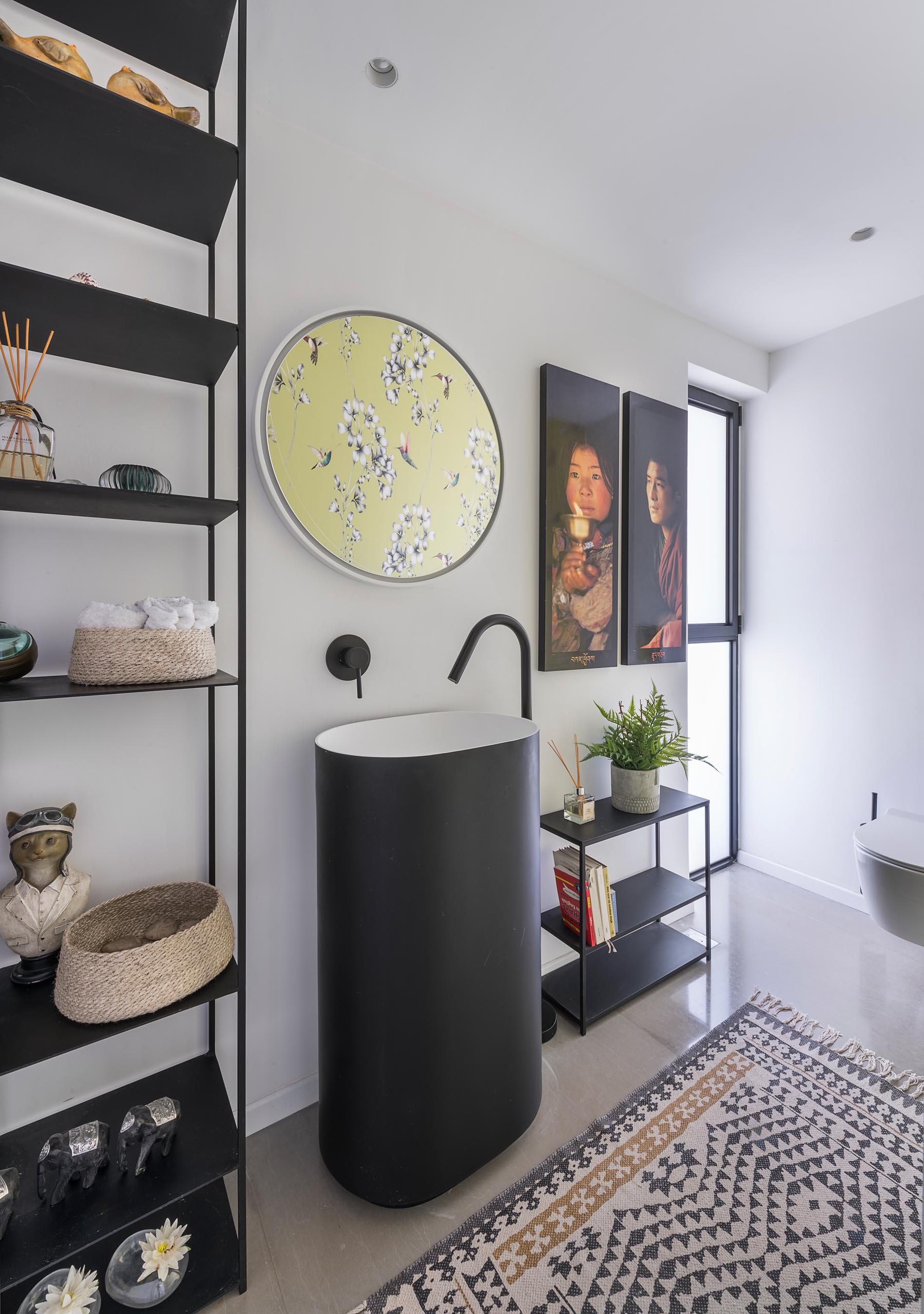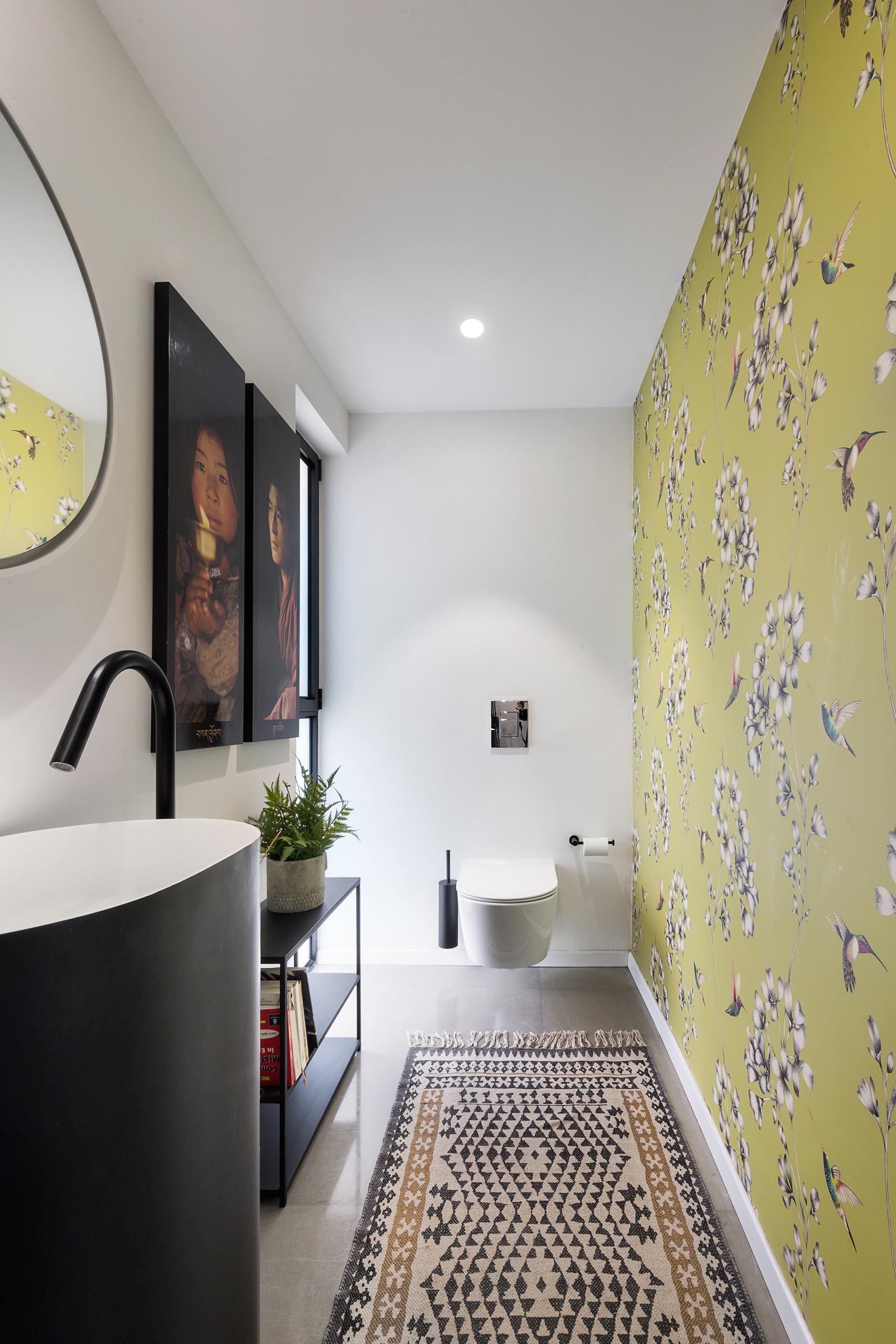 The home also has a separate wing with a loft bedroom, living room, and kitchenette.