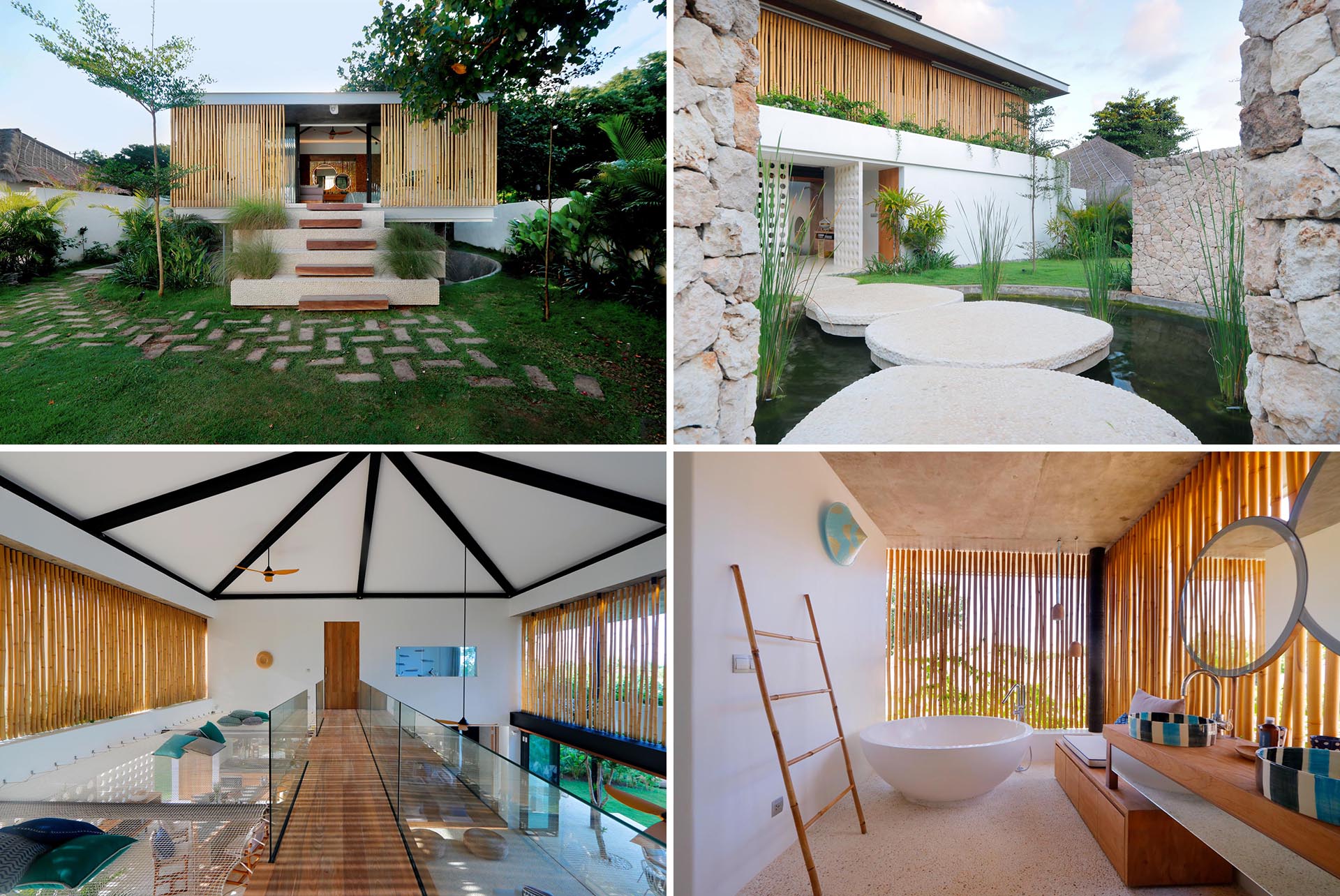 Architecture and design firm Word Of Mouth House (WOM House), has completed an oceanfront home on the island of Nusa Lembongan in Indonesia.
The mostly white home is accented by bamboo screens which are used throughout the design of the home to create a sense of privacy.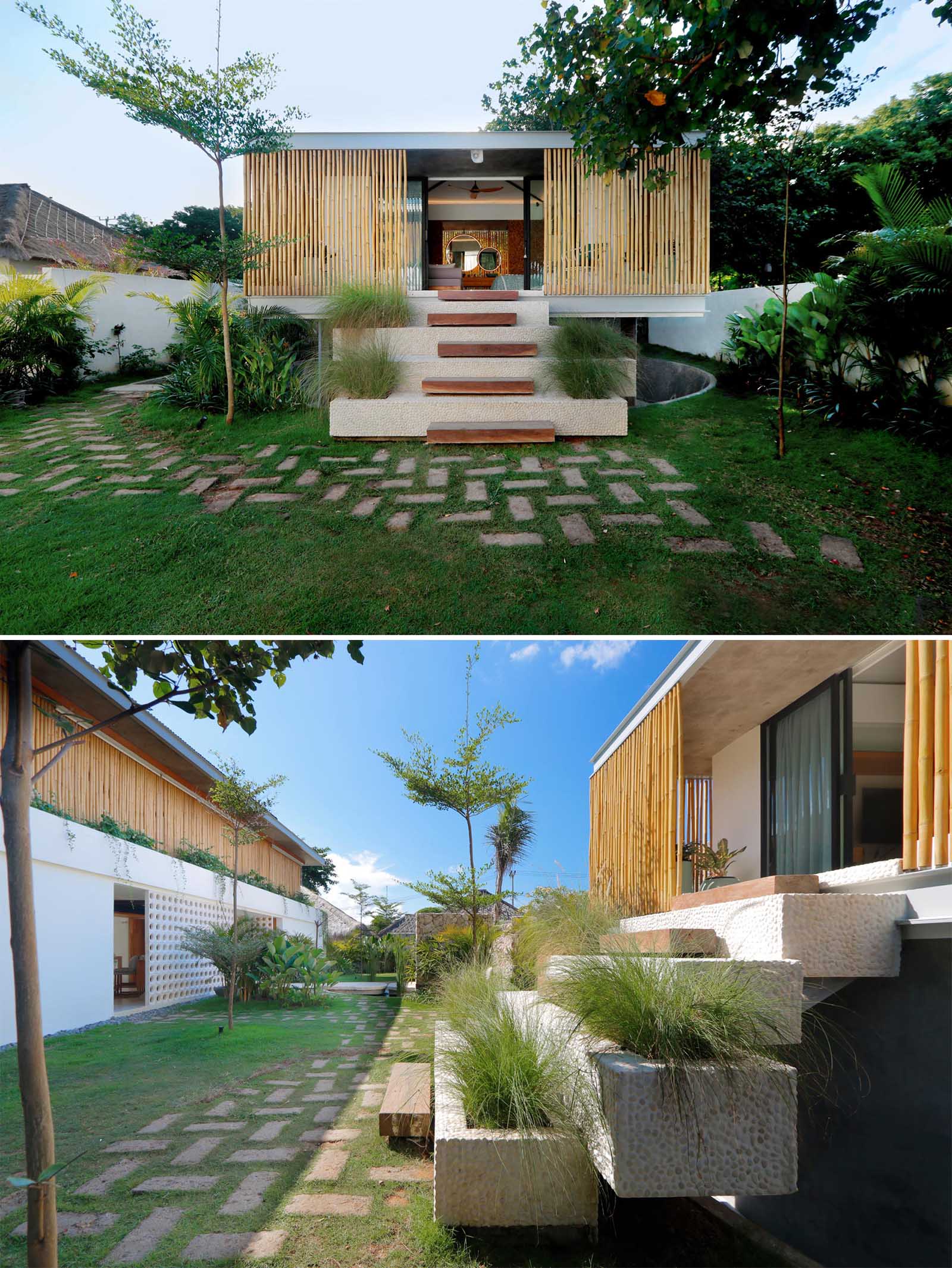 The bamboo screens were used to add an organic feel to the home, and at the same time, balance the very contemporary lines of the building.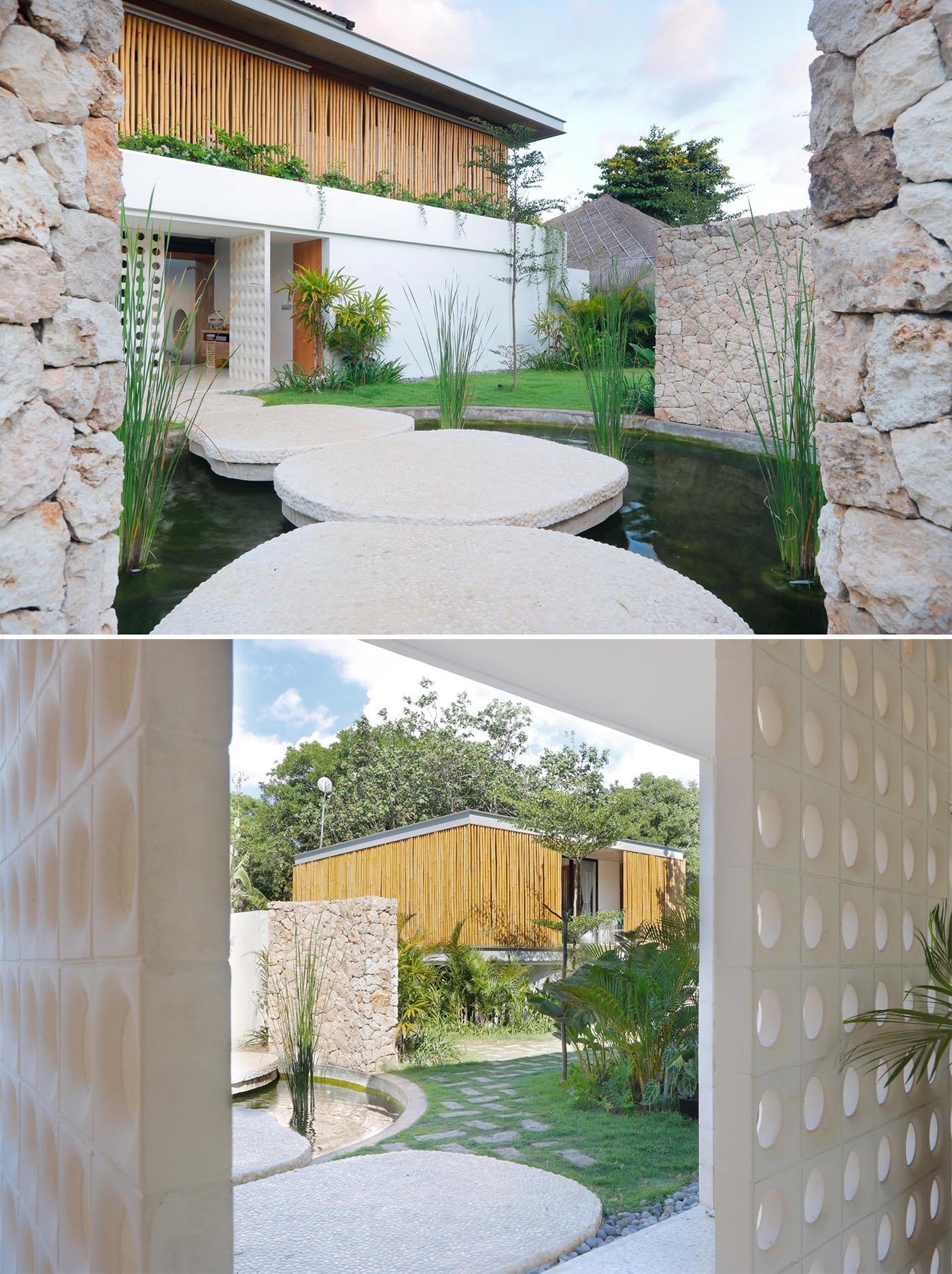 Inside the villa, the upper level, which also includes a glass and wood bridge, has bamboo lining the windows to create a shaded interior. Alongside the bridge are a series of nets that allow people to rest while being suspended above the kitchen below.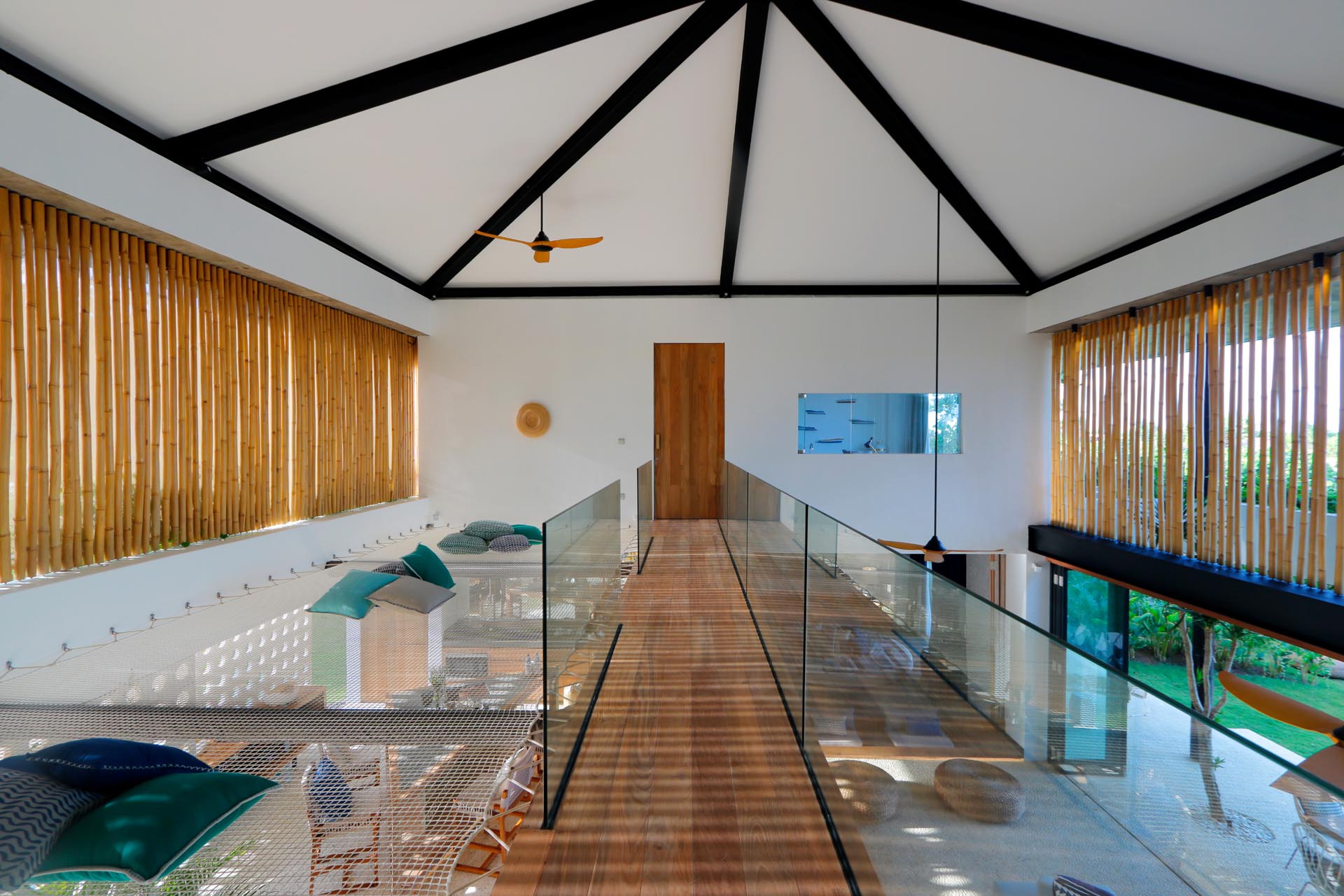 Three bathrooms also include bamboo screens, adding a natural design element that also provides privacy.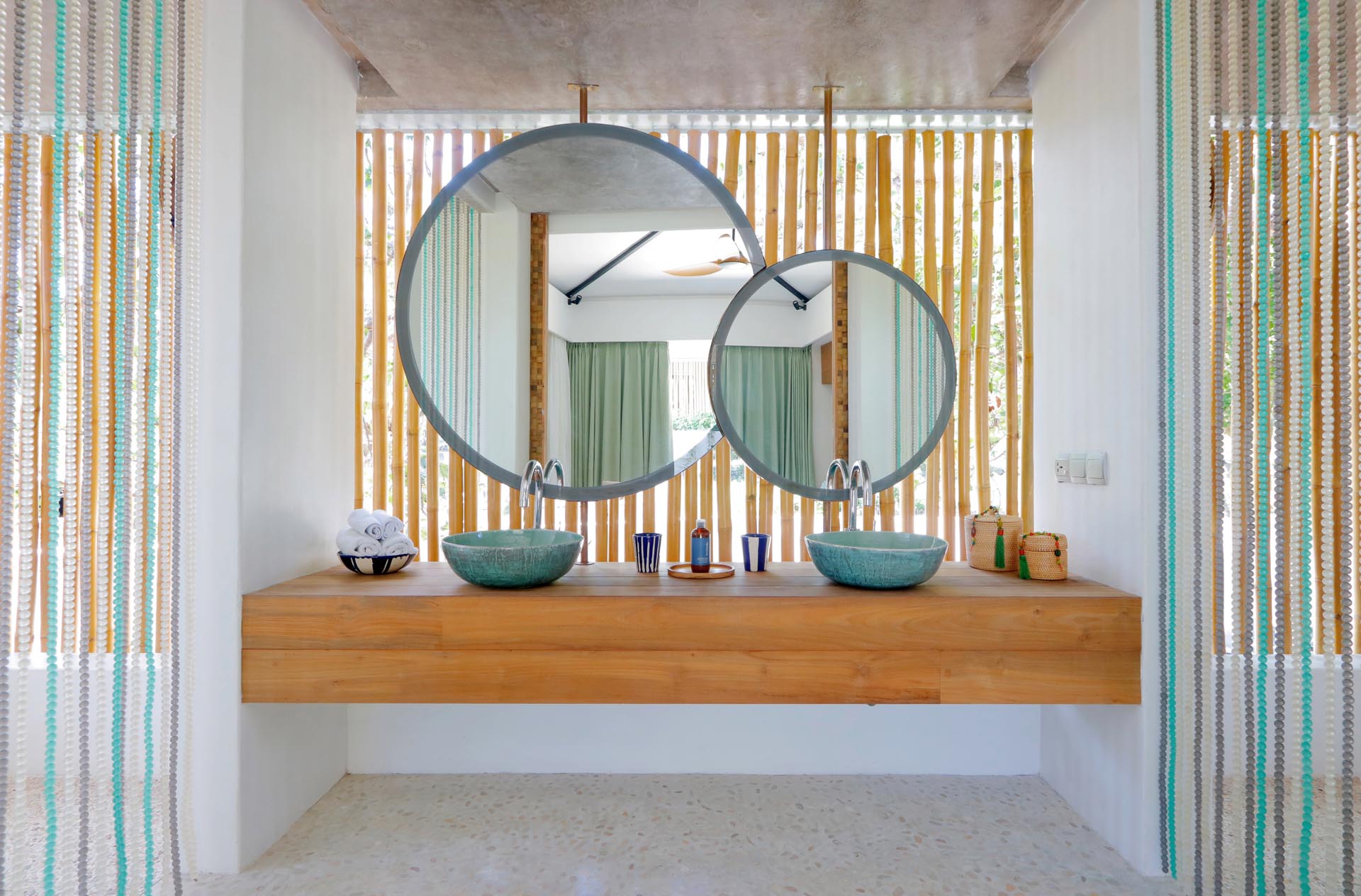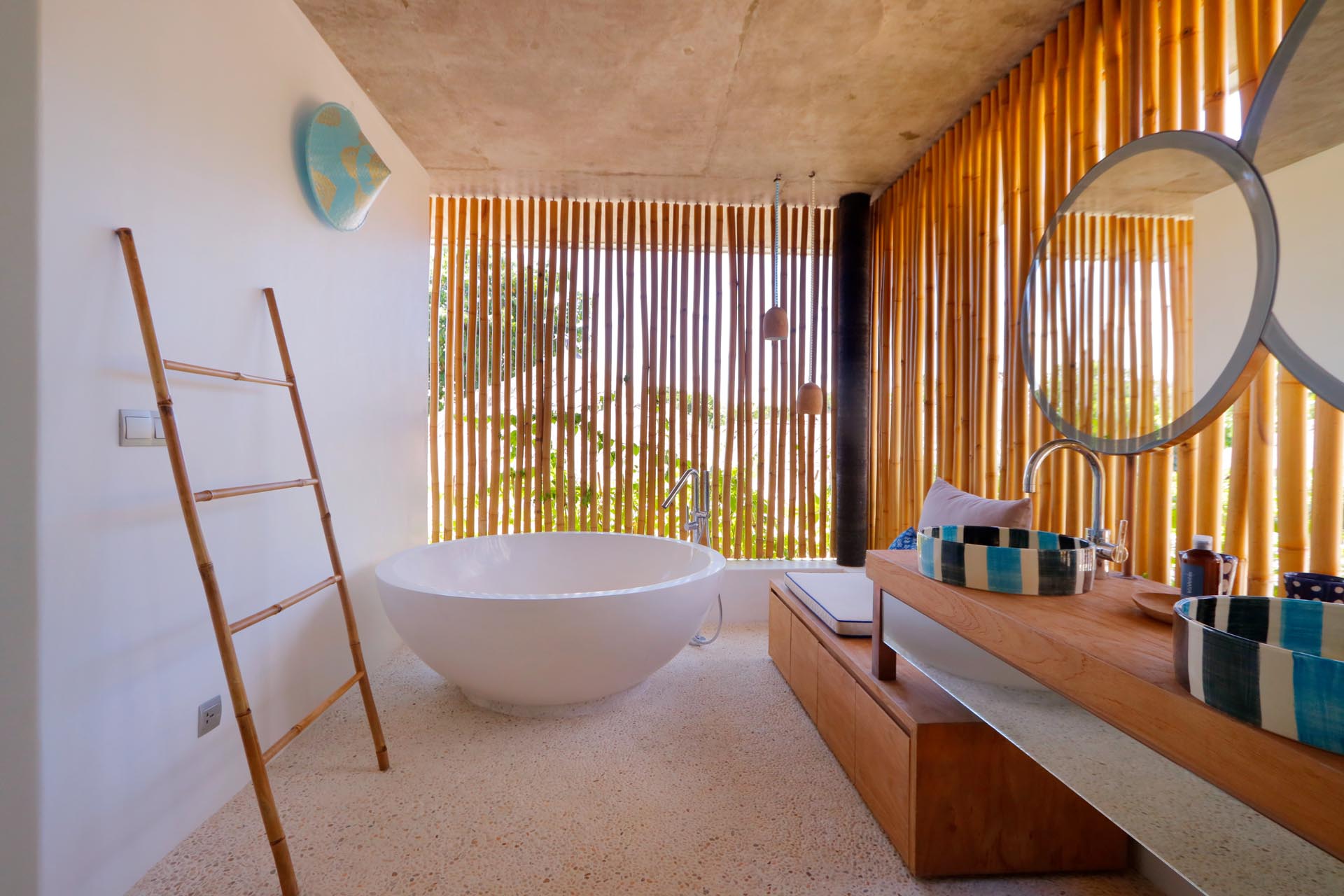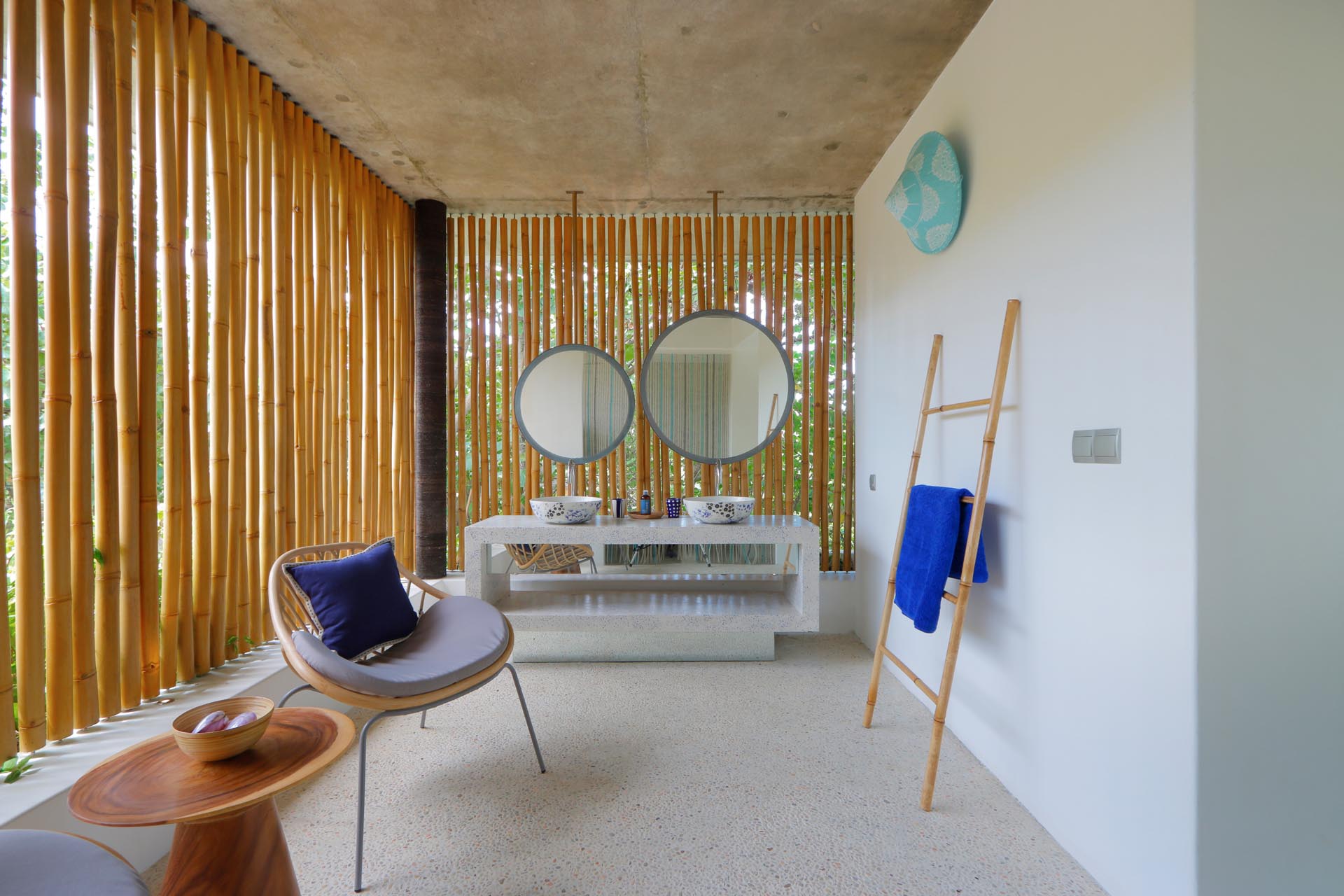 Let's take a look at the rest of the villa…
The Living Room With Built-In Seating And A High Ceiling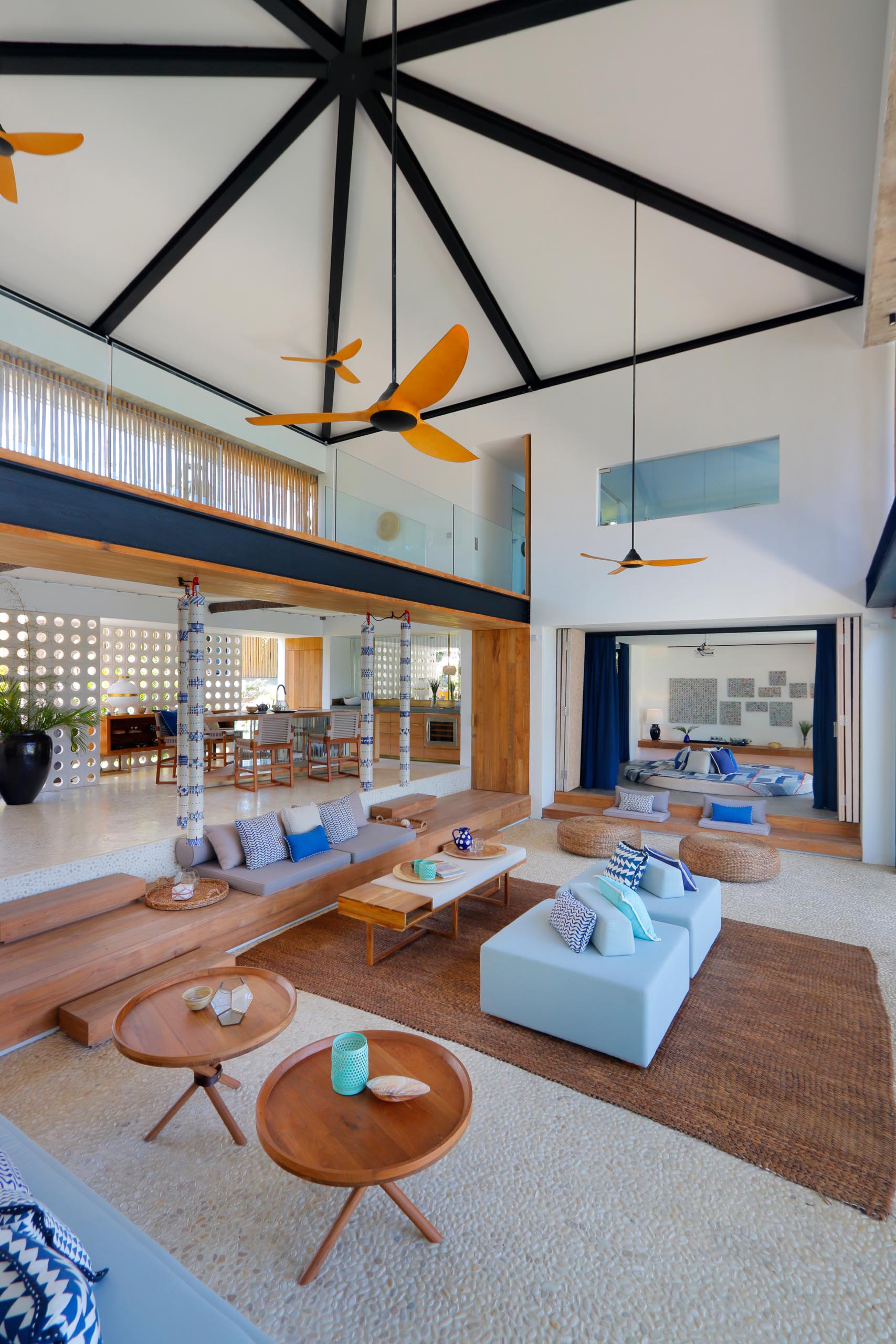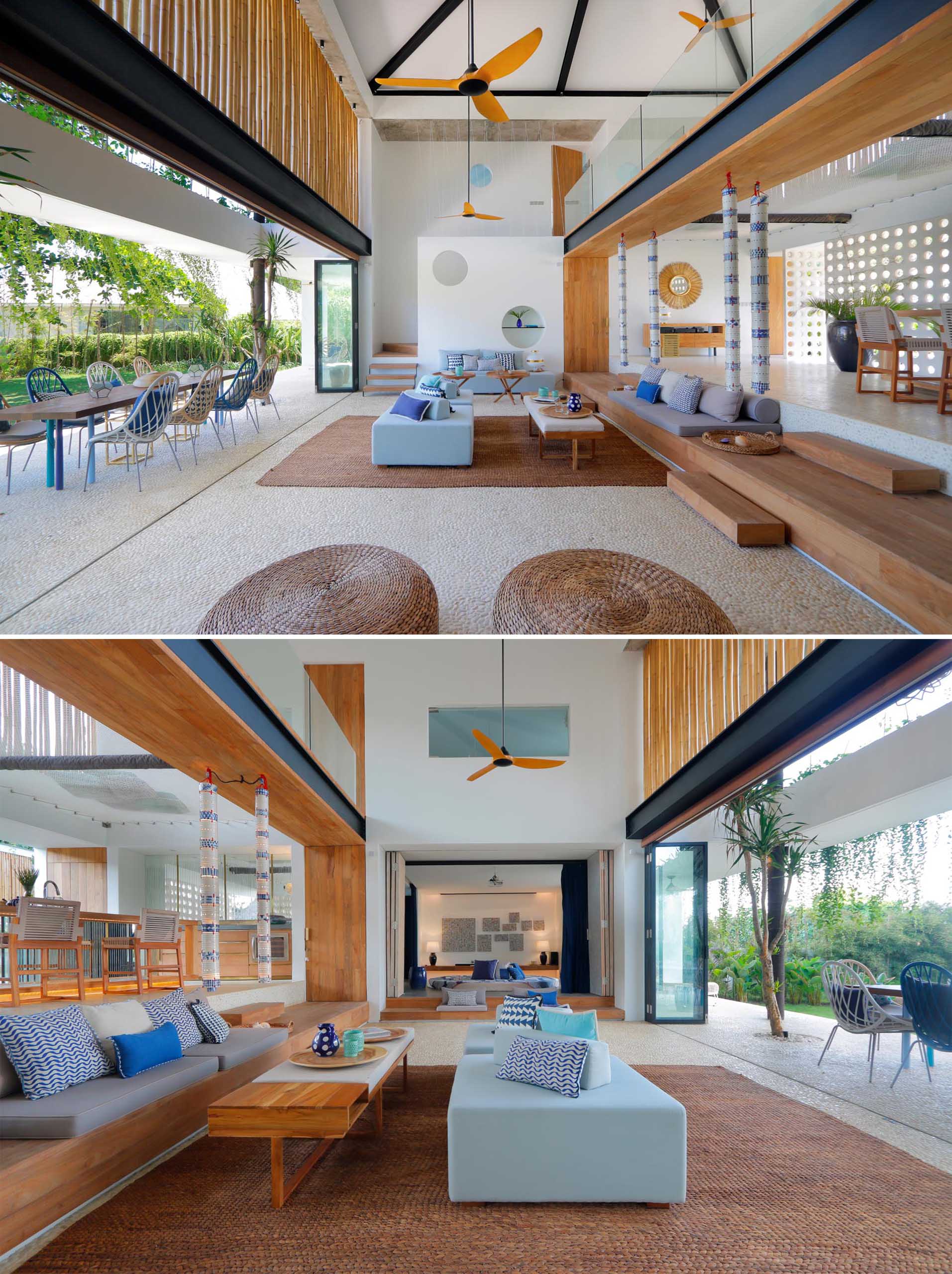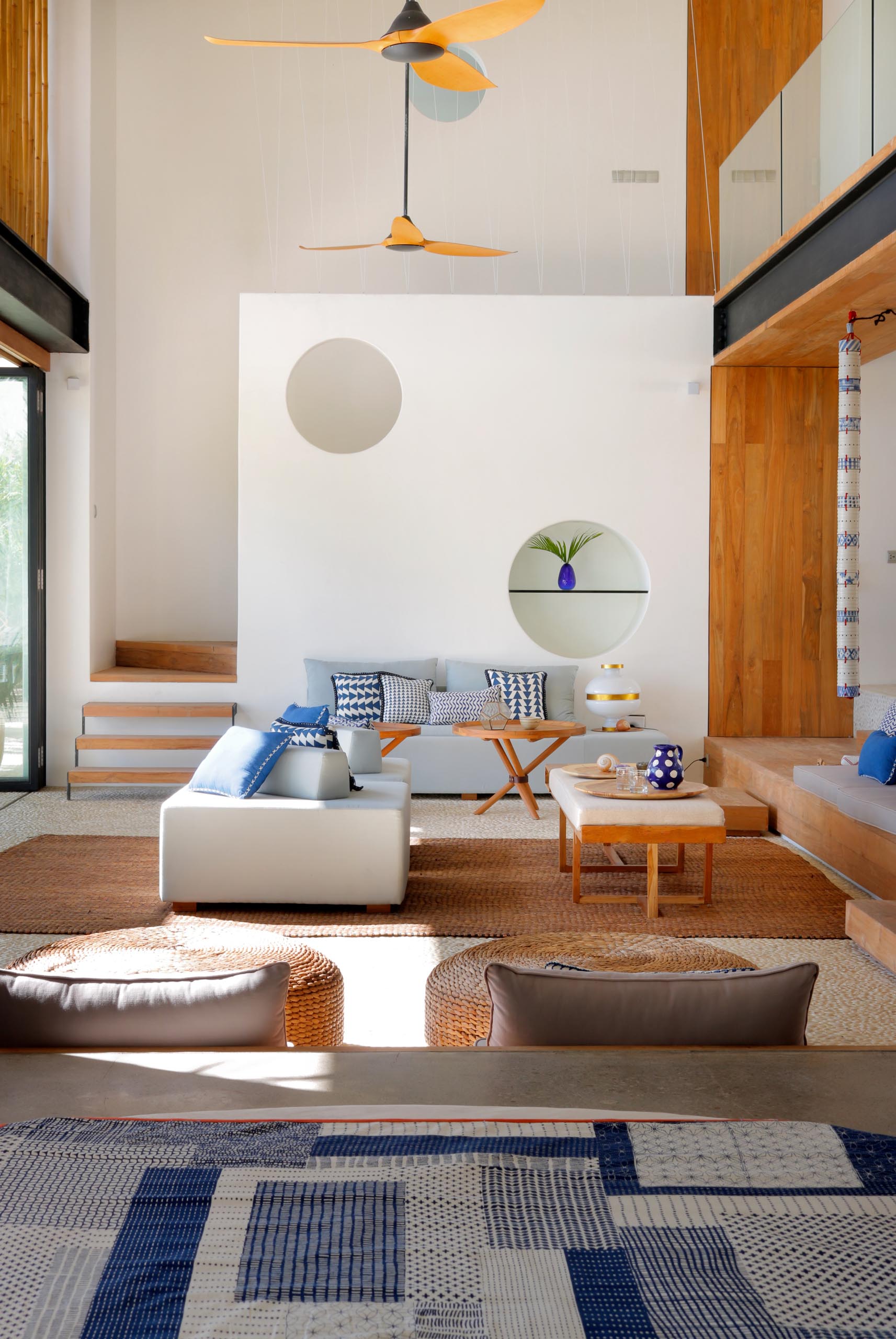 The Kitchen With A Triangular Island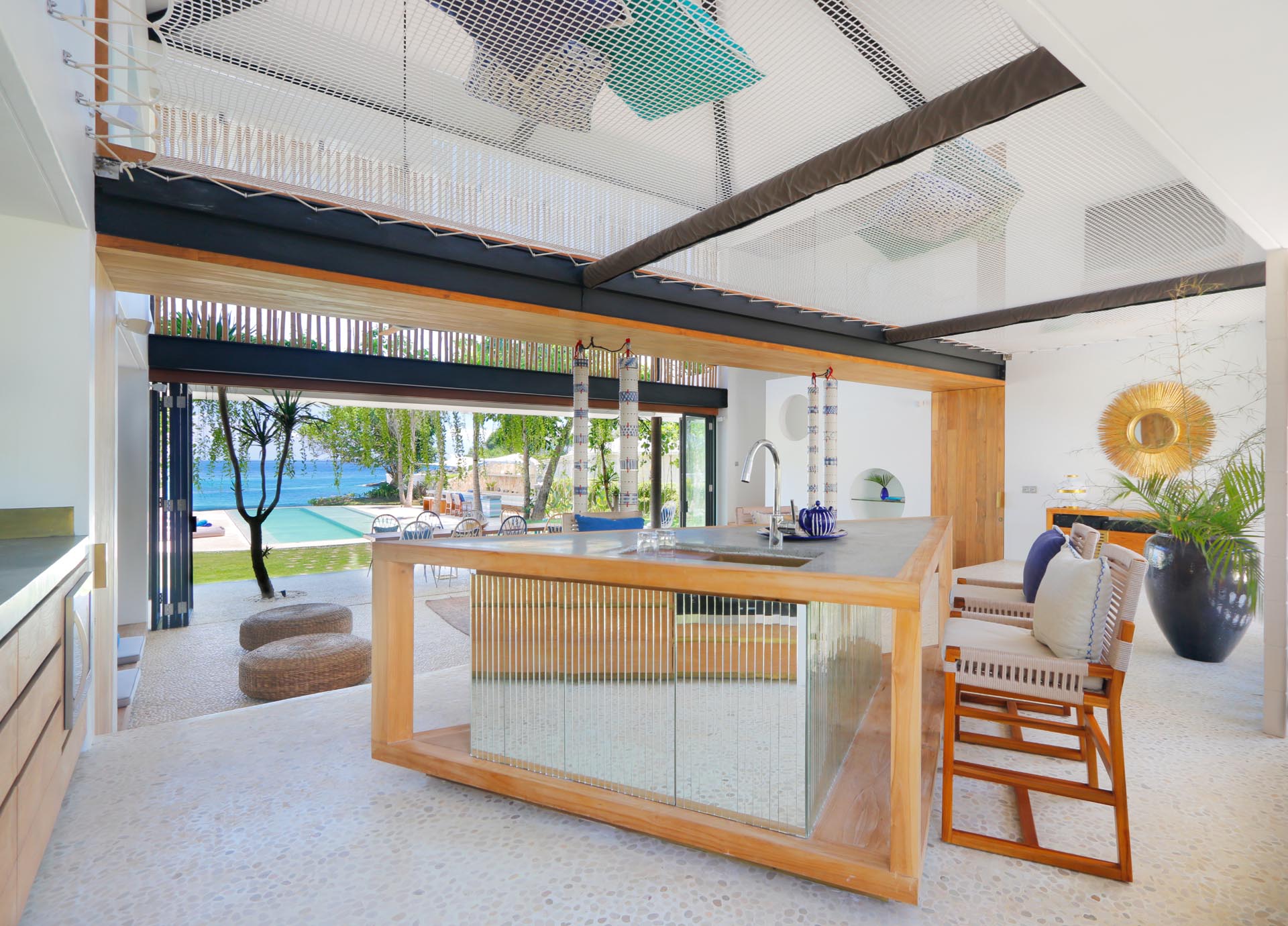 The Covered Outdoor Dining Area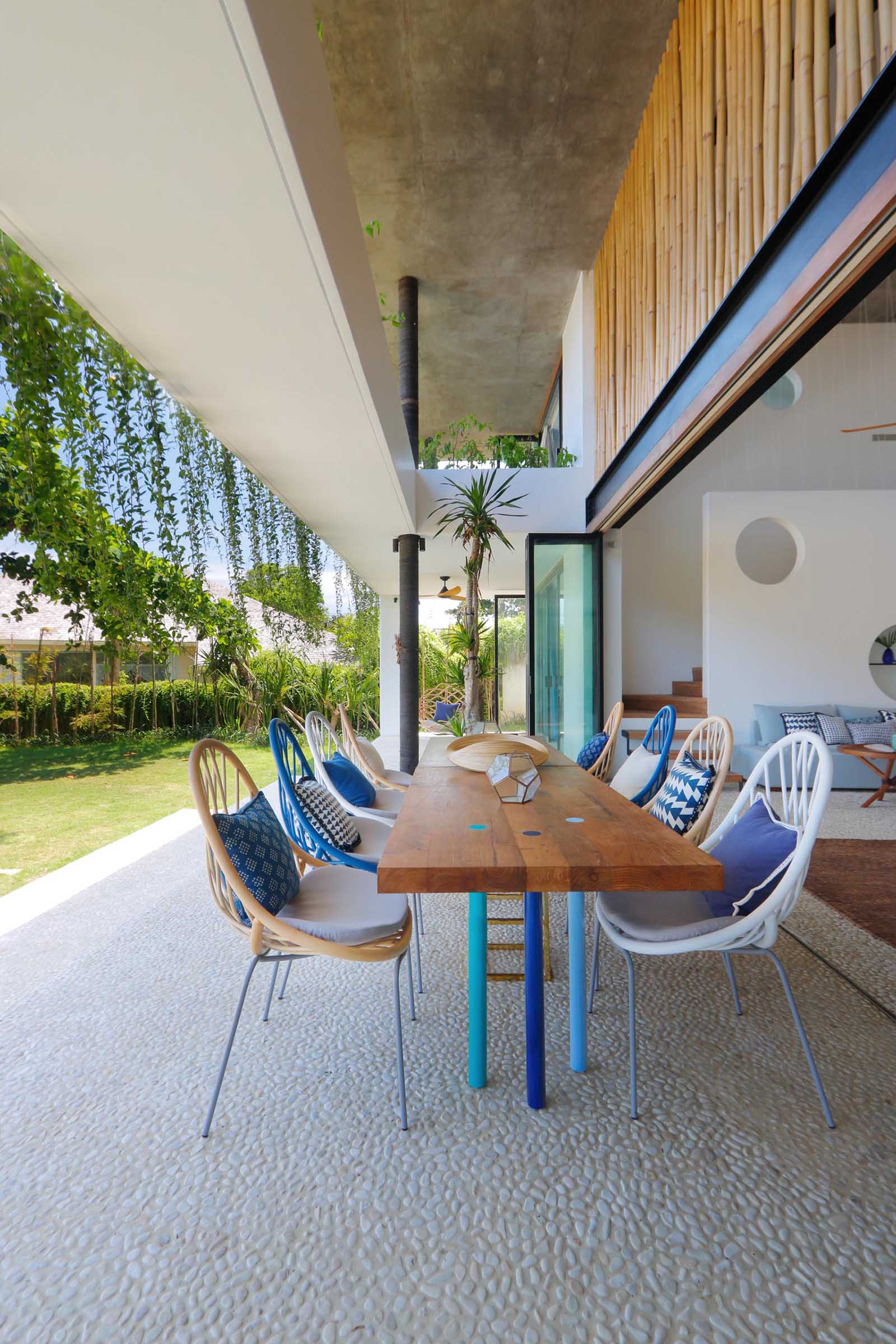 The Swimming Pool With A Round Patio That Surrounds It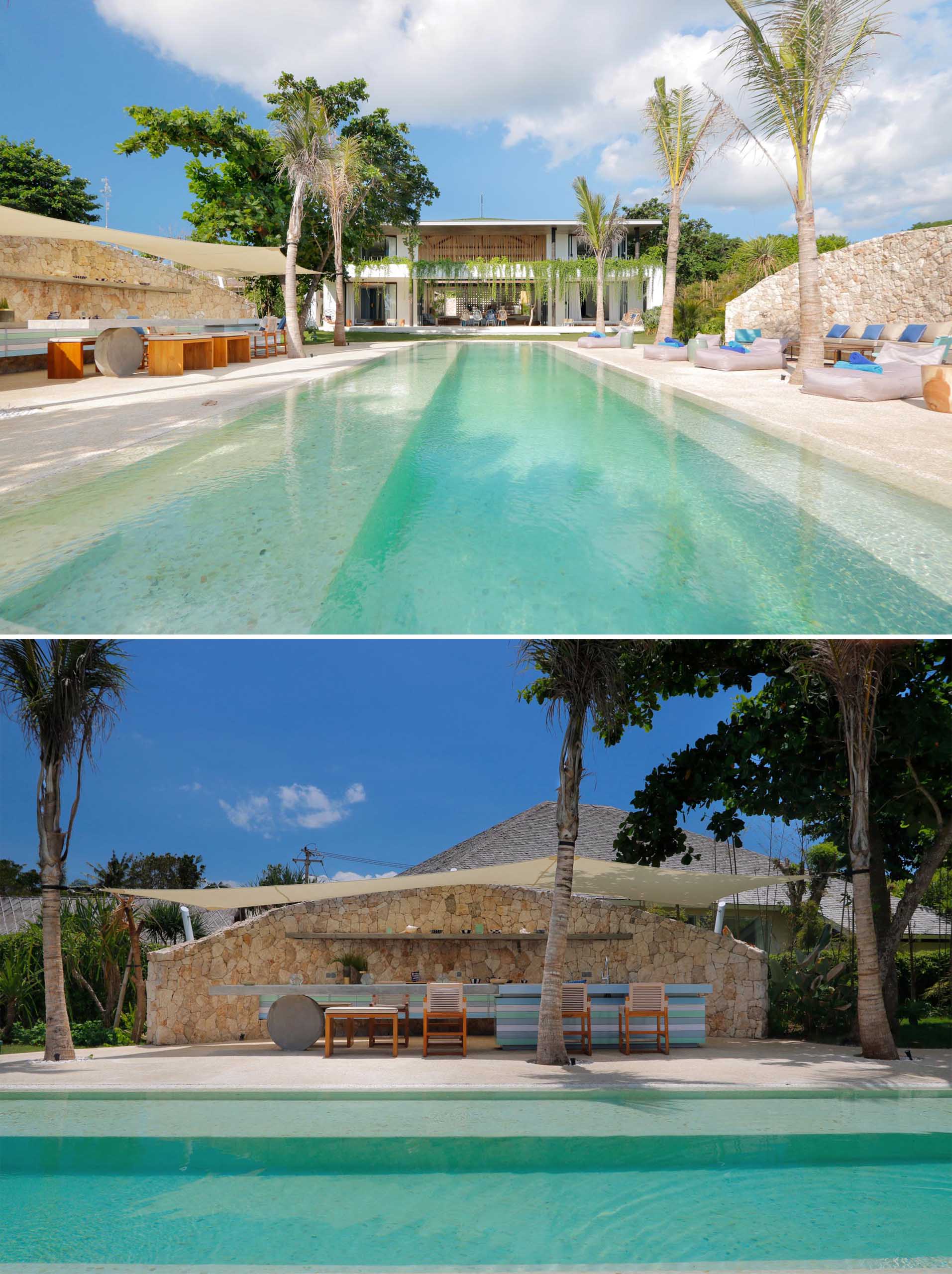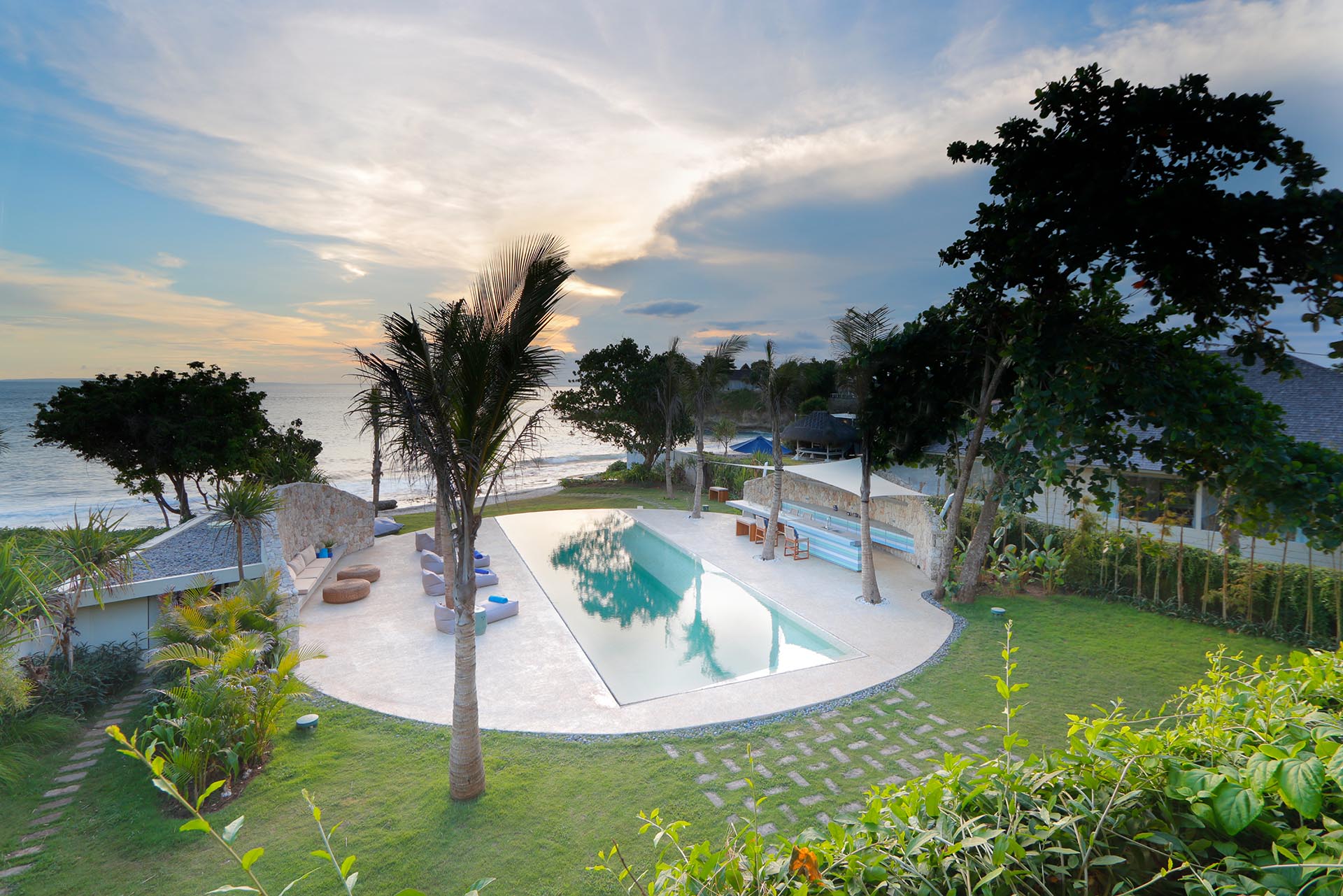 The Wood Stairs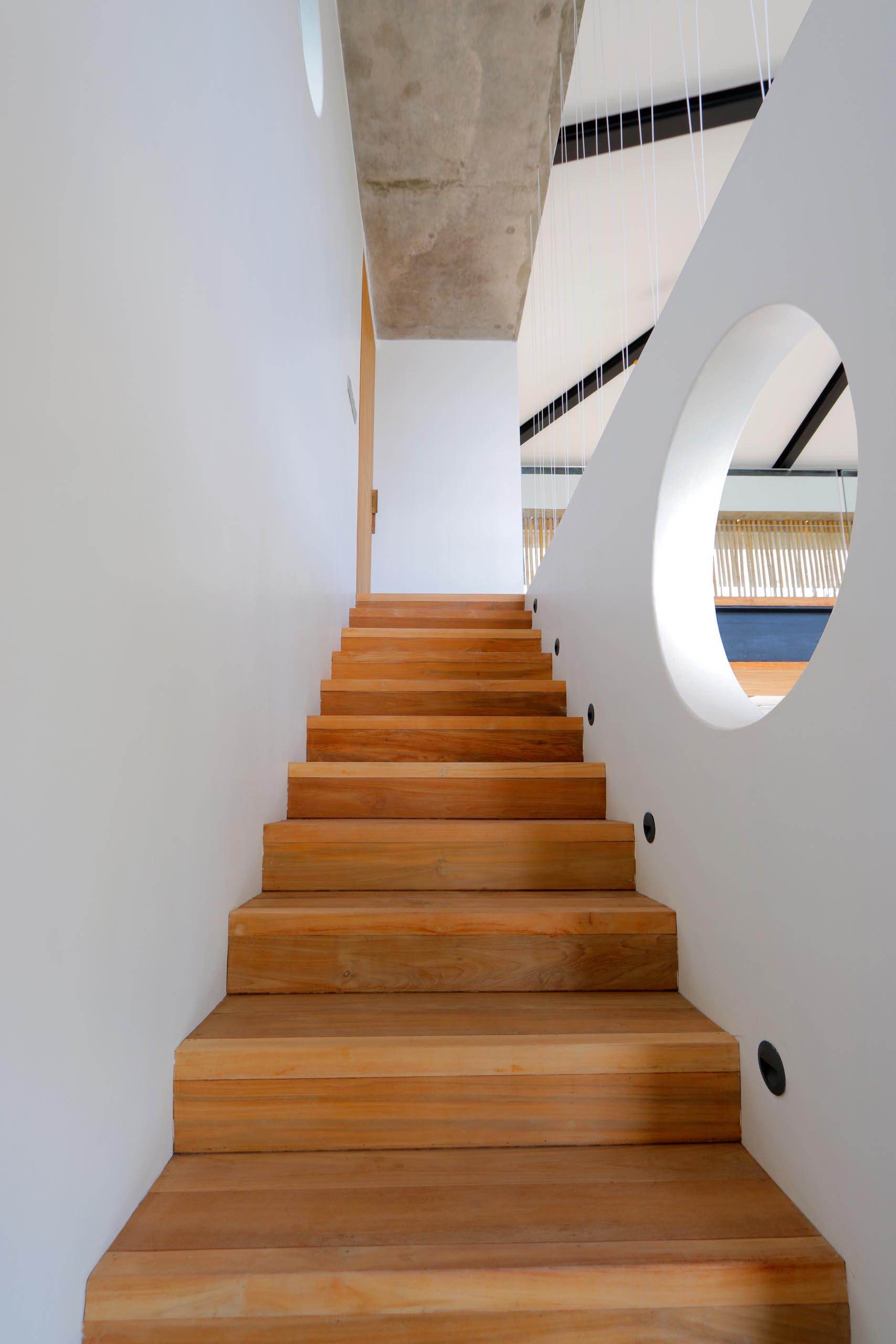 One Of The Bedrooms That Has Views Of The Water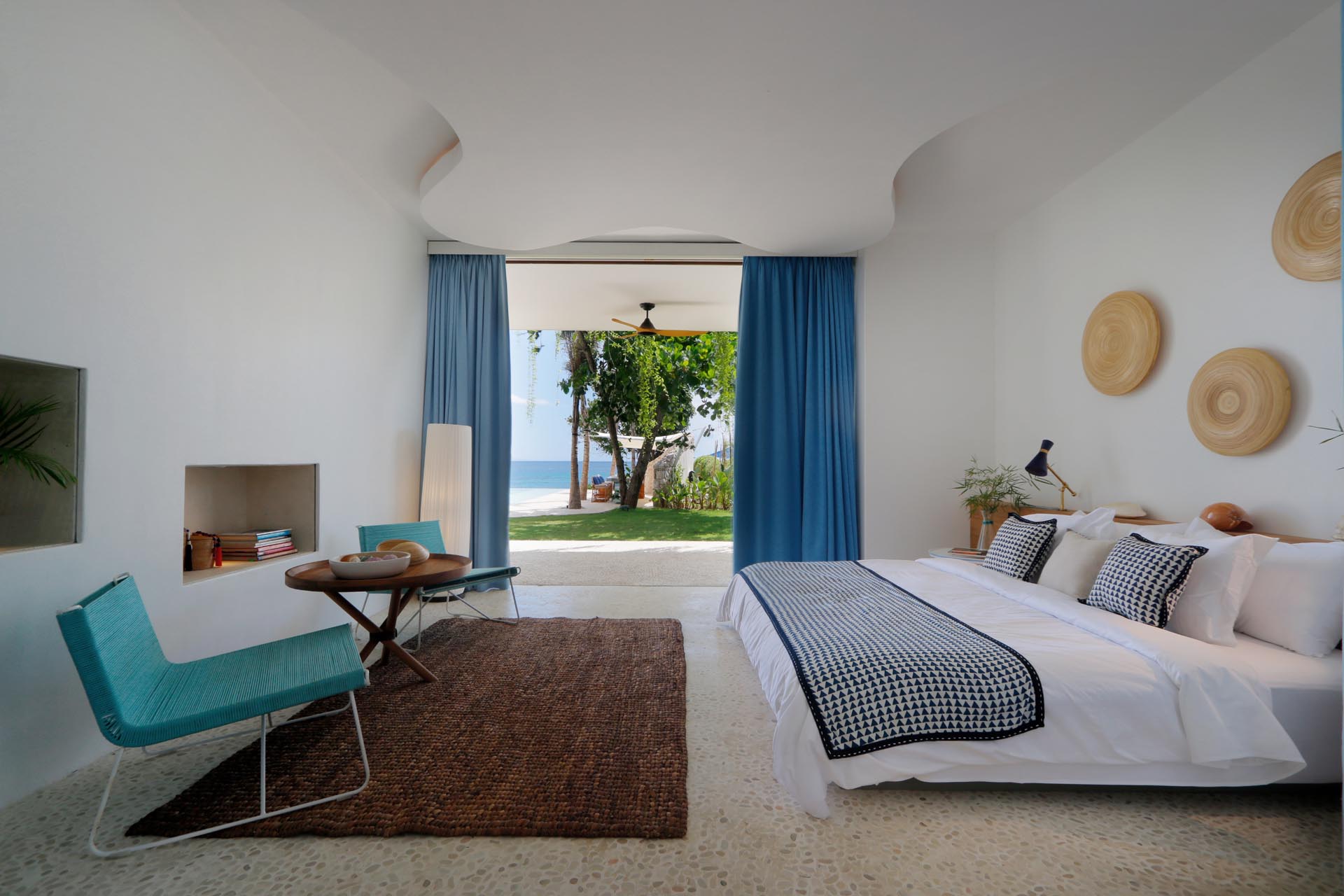 The Bathrooms, Each With Their Own Unique Designs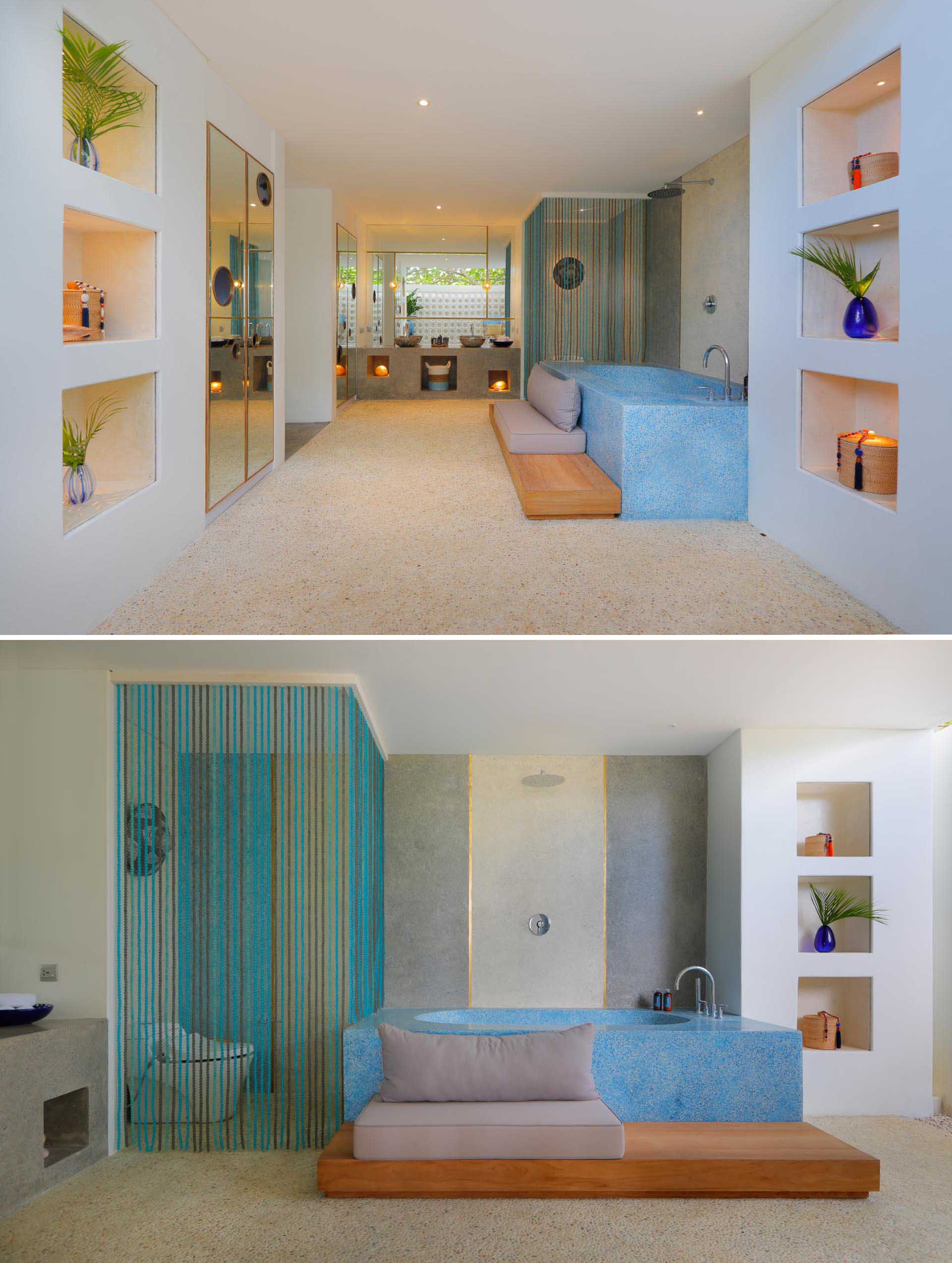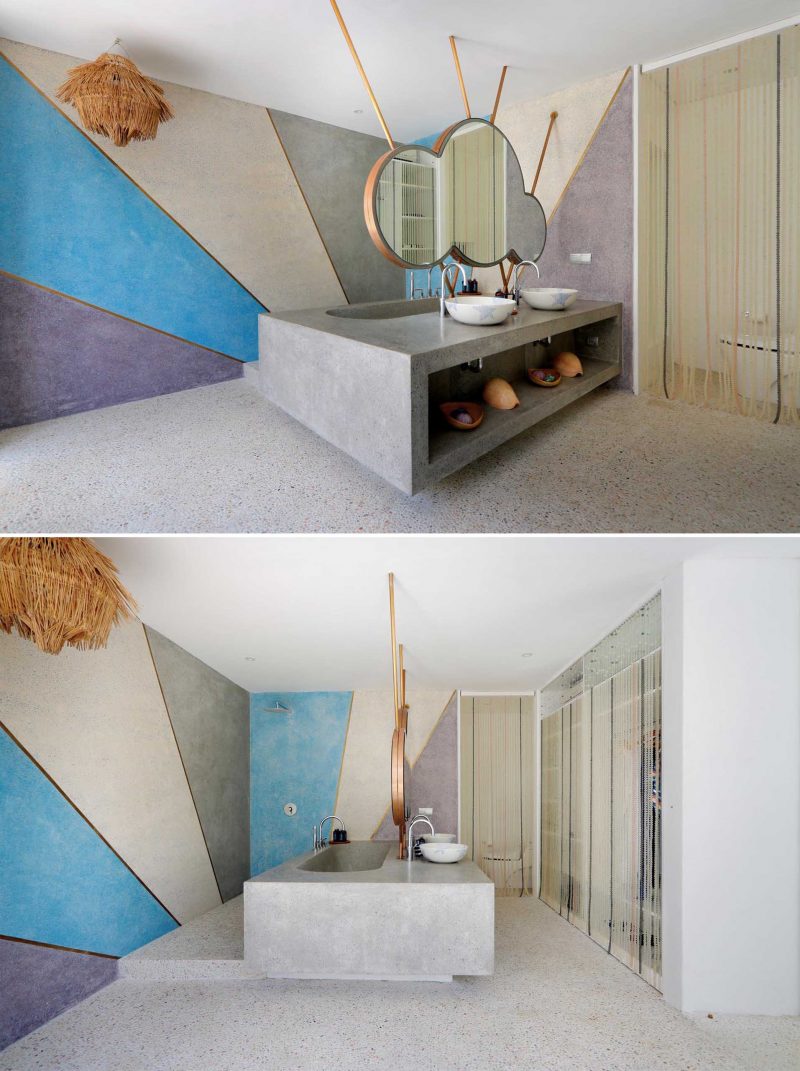 Photography provided by Word Of Mouth House