This Ice Cream Store Has A Bar Made From Layers Of Colored Concrete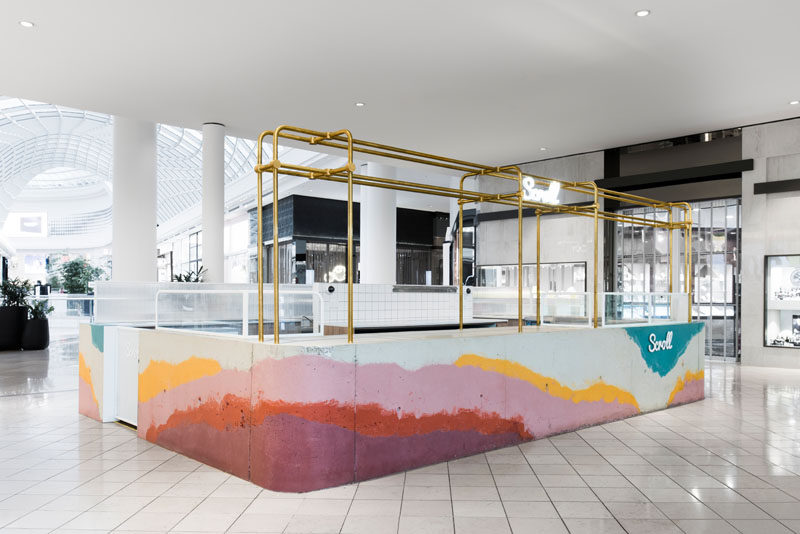 Melbourne based architects One Design Office (ODO) have designed the flagship store for Scroll, an ice cream store that features a bright and colorful bar made from various colors of concrete, inspired by the flavors and fruits used in the ice cream.
ODO called upon artists Studio Twocan, to create the bar using their layered concrete technique. The bar was created by using various colored concrete batches that were mixed and poured in layers onsite into a formwork mold.
---
Each layer of the concrete represents the process of mixing the icy layers of fruits and flavors found in the ice cream. Here's a closer look at the layers…
---

---
Get the contemporist daily email newsletter – sign up here