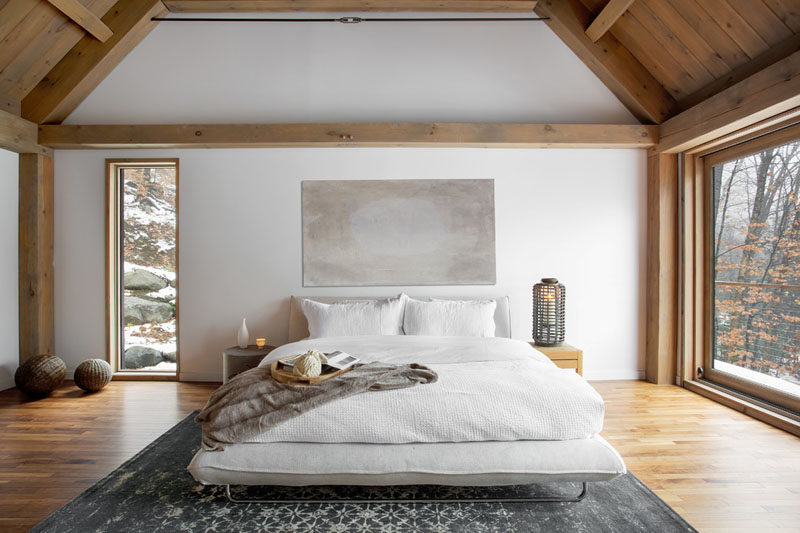 Today we're sharing a peek into a master bedroom and ensuite that were recently completed as part of an extension to a house on a lake near Montreal, Canada.
The interior, designed by Catlin Stothers, features a bedroom with a cozy neutral palette that compliments the rugged landscape just outside. The exposed wood beams in the ceiling give the room a warm cozy feeling that's amplified by the stone fireplace against the back wall.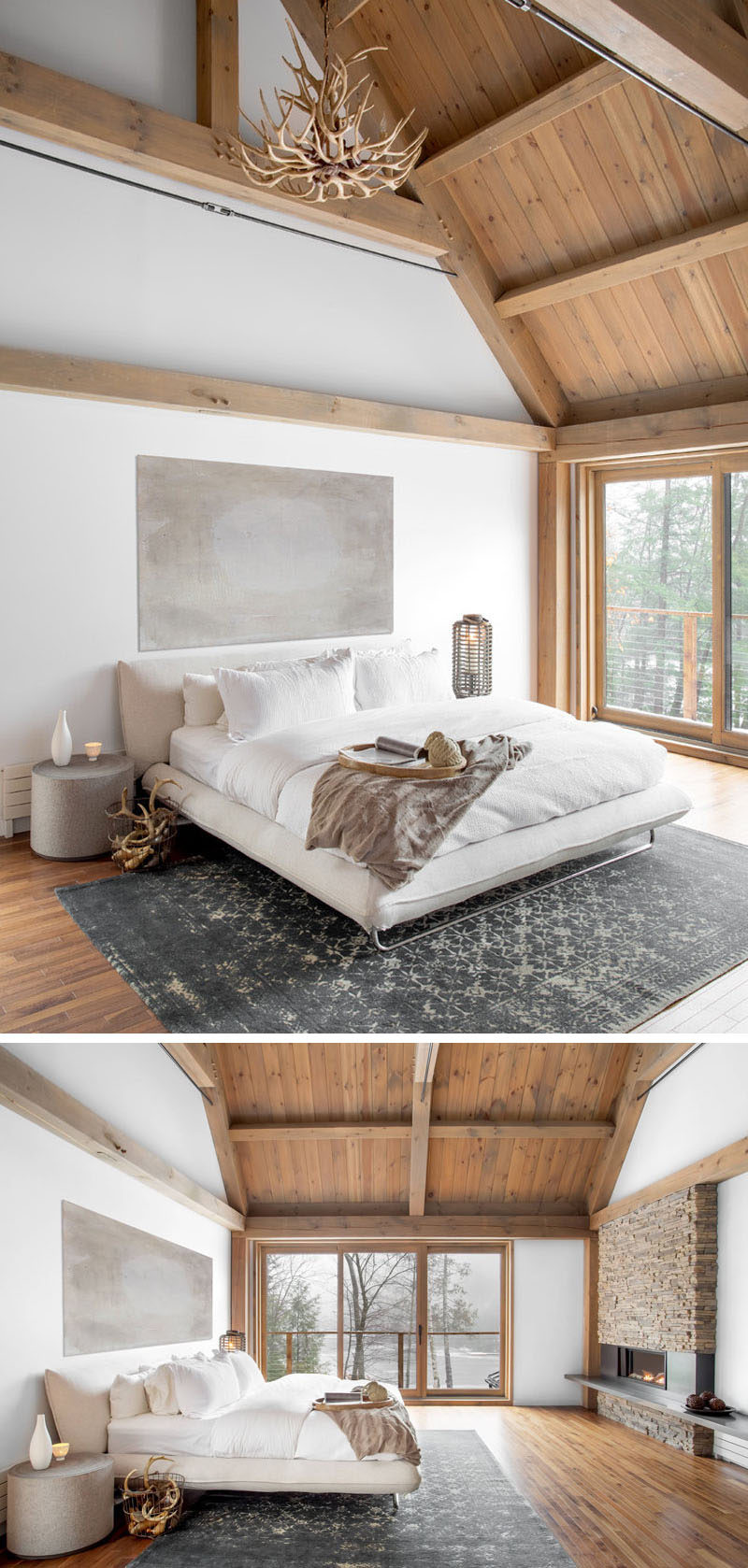 ---
In keeping with the rustic yet modern feel of the bedroom, a sliding barn door separates the bedroom from the ensuite bathroom.
---
---
In the ensuite bathroom, light grey tiles cover the walls and floor while wood continues in from the bedroom to cover the ceiling as well as the doors.
A white standalone soaking tub is framed by the large window behind it to give bathers a beautiful view of the landscape outside. A wooden stump side table next to the bath creates the perfect spot to rest a glass of wine and light a scented candle.
---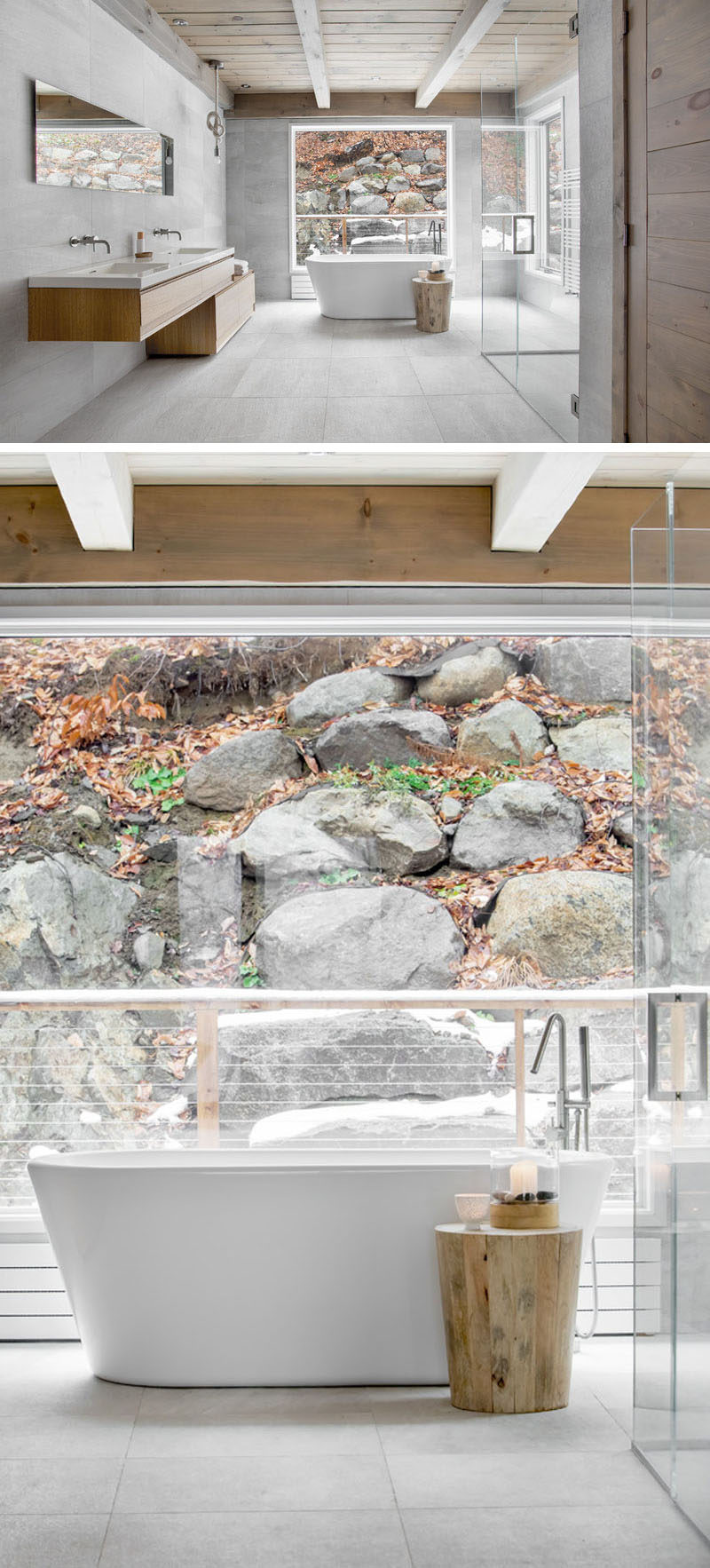 ---
The bathroom vanity, made from light wood, includes dual sinks, ample storage, and a knotted pendant light to tie together the rustic feel of the space.
---