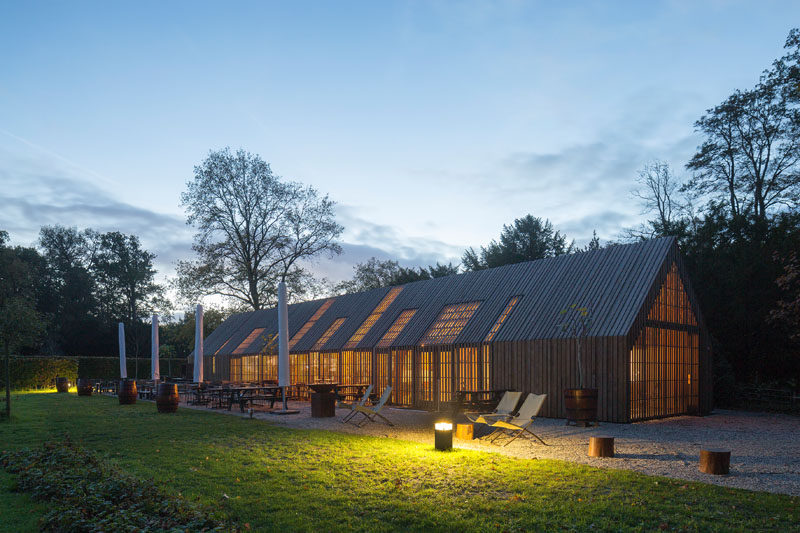 Dutch studio 70F architecture have designed Hof van Duivenvoorde, a visitors center that looks like a barn, but at the same time is transparent and has a welcoming atmosphere.
Hof van Duivenvoorde (Duivenvoordes Courtyard) has nine movable facade parts that open up the building in the morning and close it at night.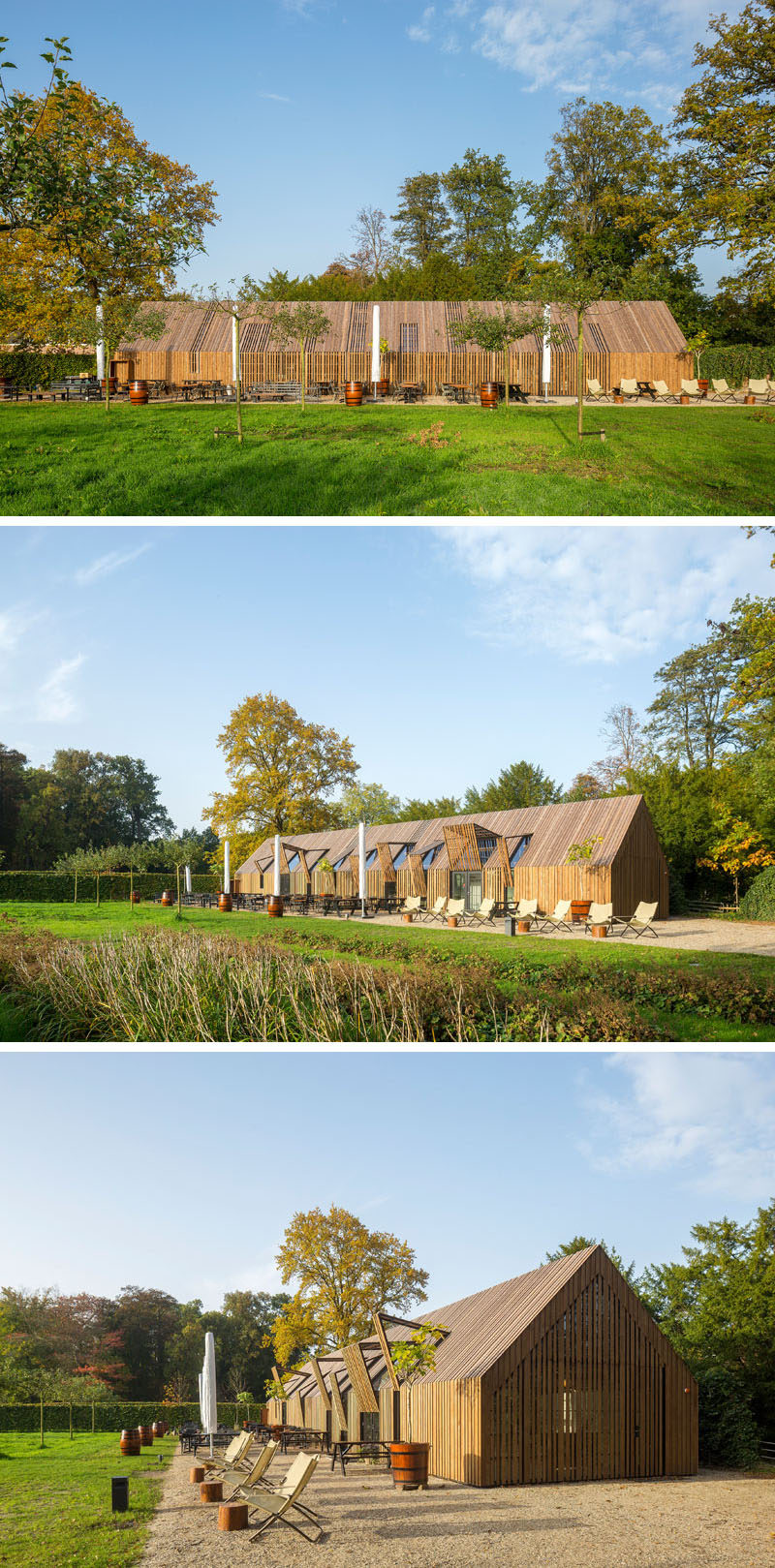 ---
When designing the building, the architect had trouble finding someone who would be able to create the movable facade parts. Bas ten Brinke, owner of 70F architecture, therefore decided to do the engineering himself, and the result is a facade that can be opened, adding light to the interior restaurant, and when closed, the building becomes a modest barn.
---

---
The barn-like building is home to a restaurant, a museum shop and space for the volunteers who give guided tours in the castle and around the estate.
---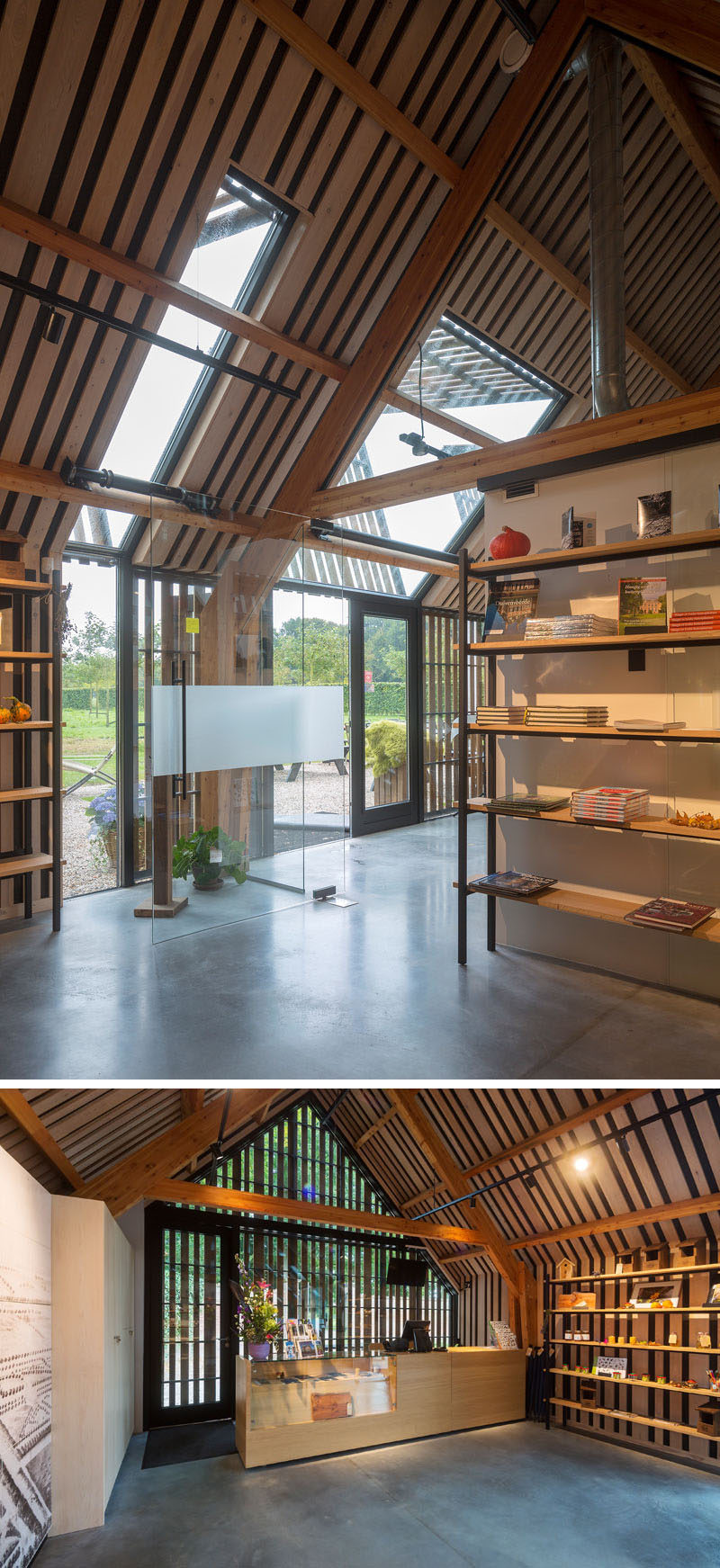 ---
The overall size of the building is 19 x 98 feet (6 x 30 meters), however it feels spacious due to the high ceiling, the amount of windows, and an interior that allows people to look from one side of the building to the other.
---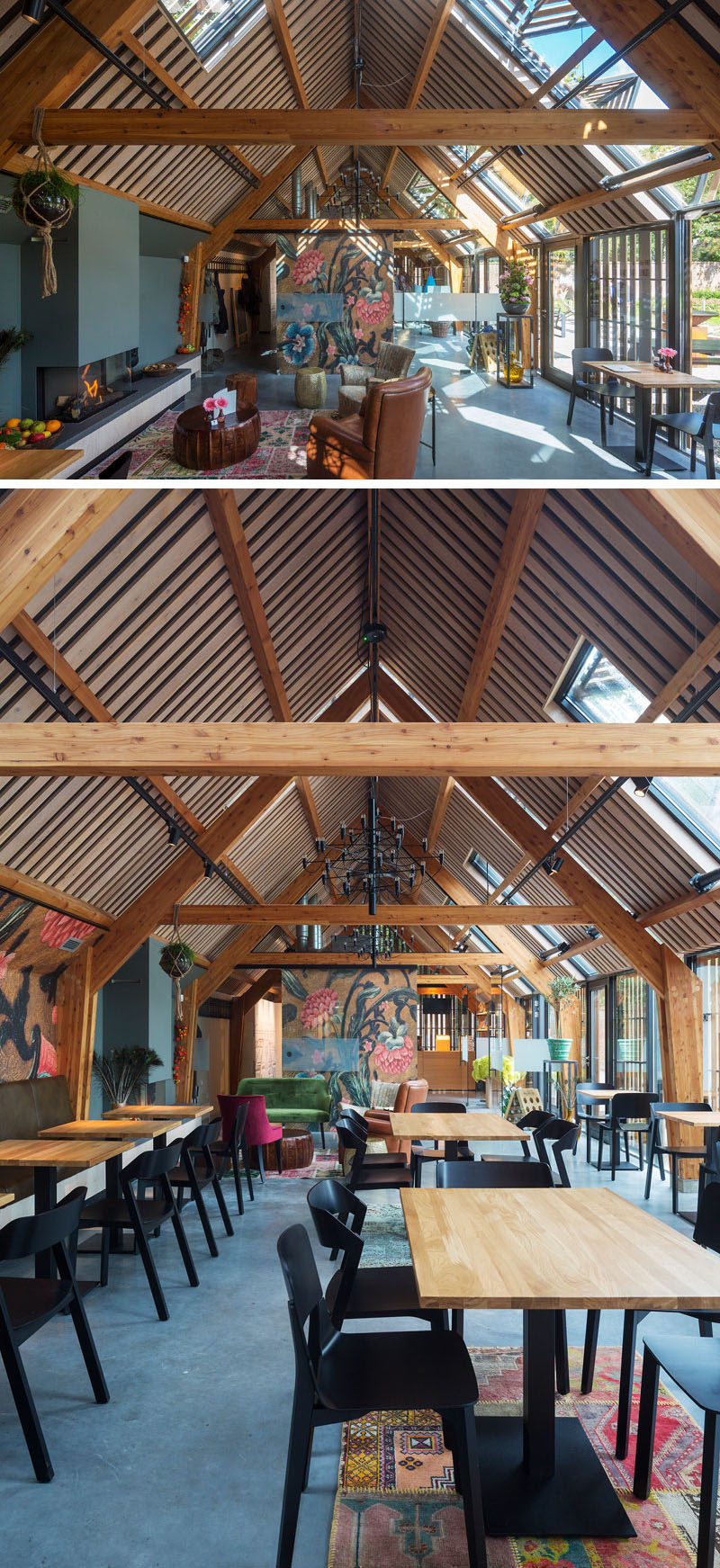 ---
The space above the kitchen (in the far end of the building) and the sanitary unit (in the middle) are left open, thus showing the roof and it's construction in it entirety.
---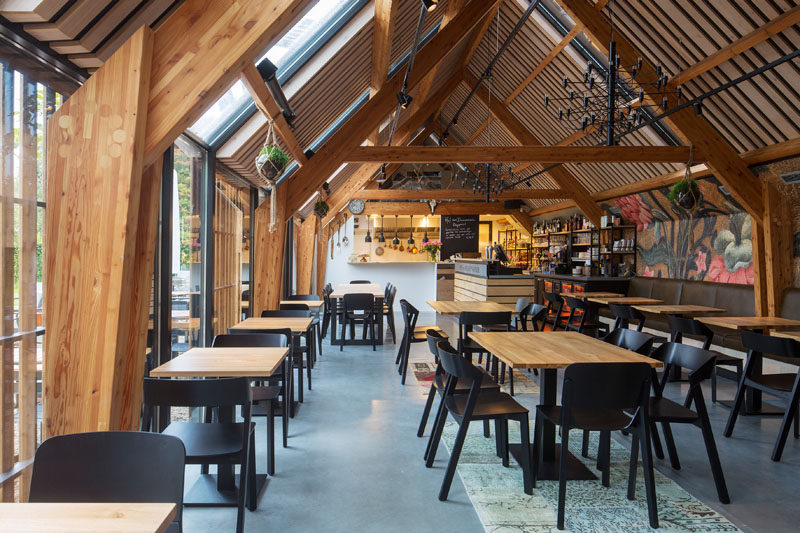 ---
Here's a closer at the hatches on the exterior of the building.
---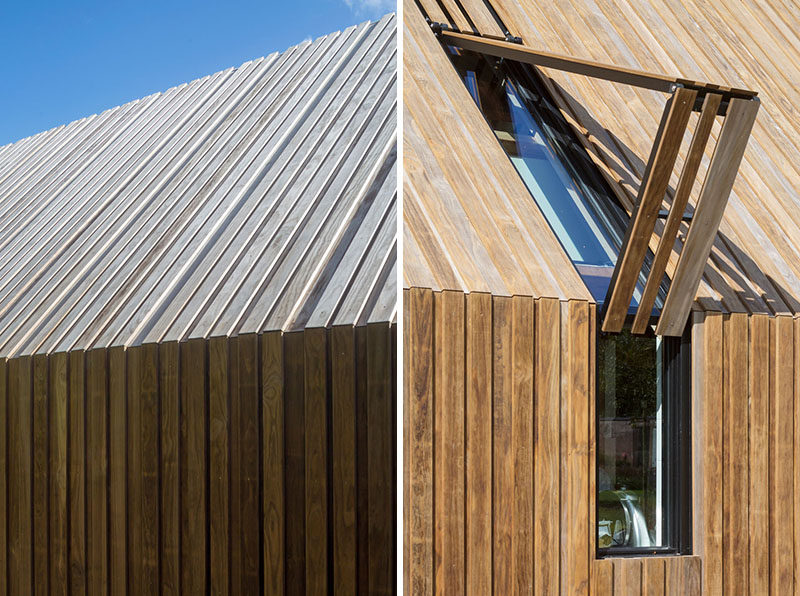 ---