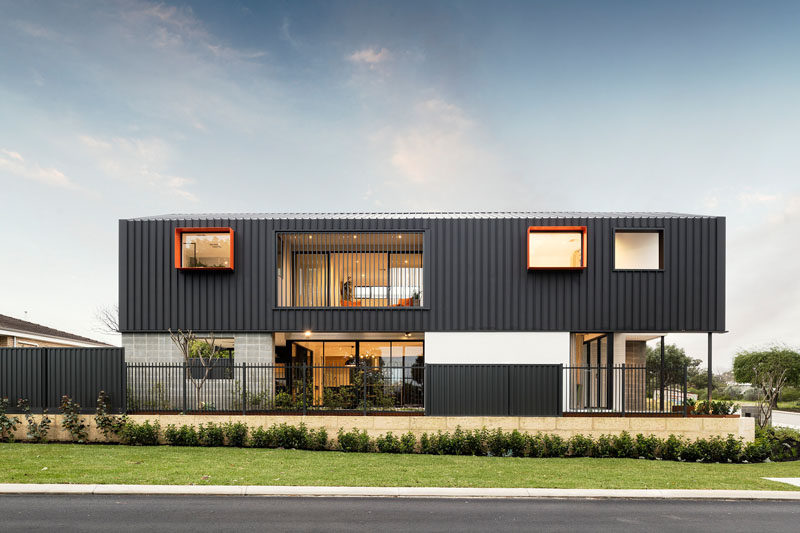 Australian builder Residential Attitudes, together with designer Brook Leber, have recently completed The Barnhaus, a new modern house in Perth.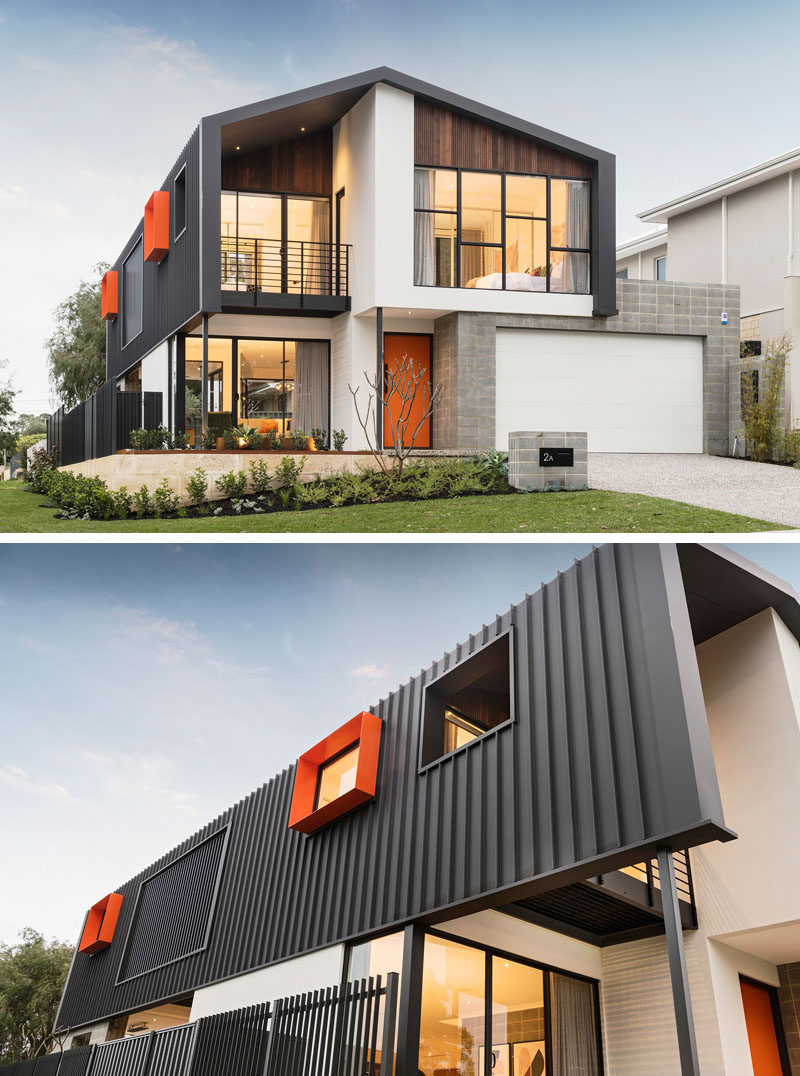 ---
At the rear of the home, a landscaped backyard with swimming pool and covered patio with an outdoor kitchen and lounge, creates a livable outdoor space.
---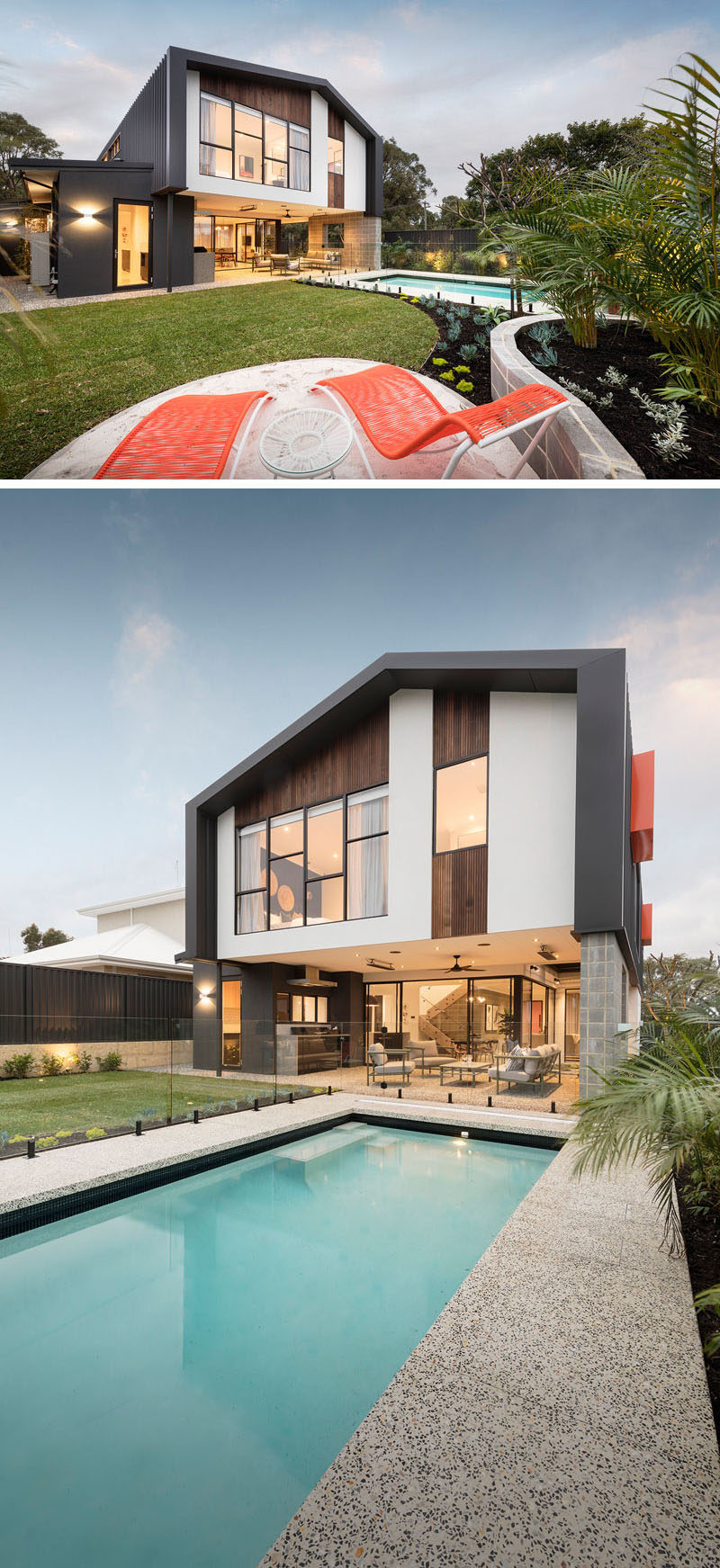 ---
A stepping stone path from the outdoor lounge leads to a side garden area with a small firebowl.
---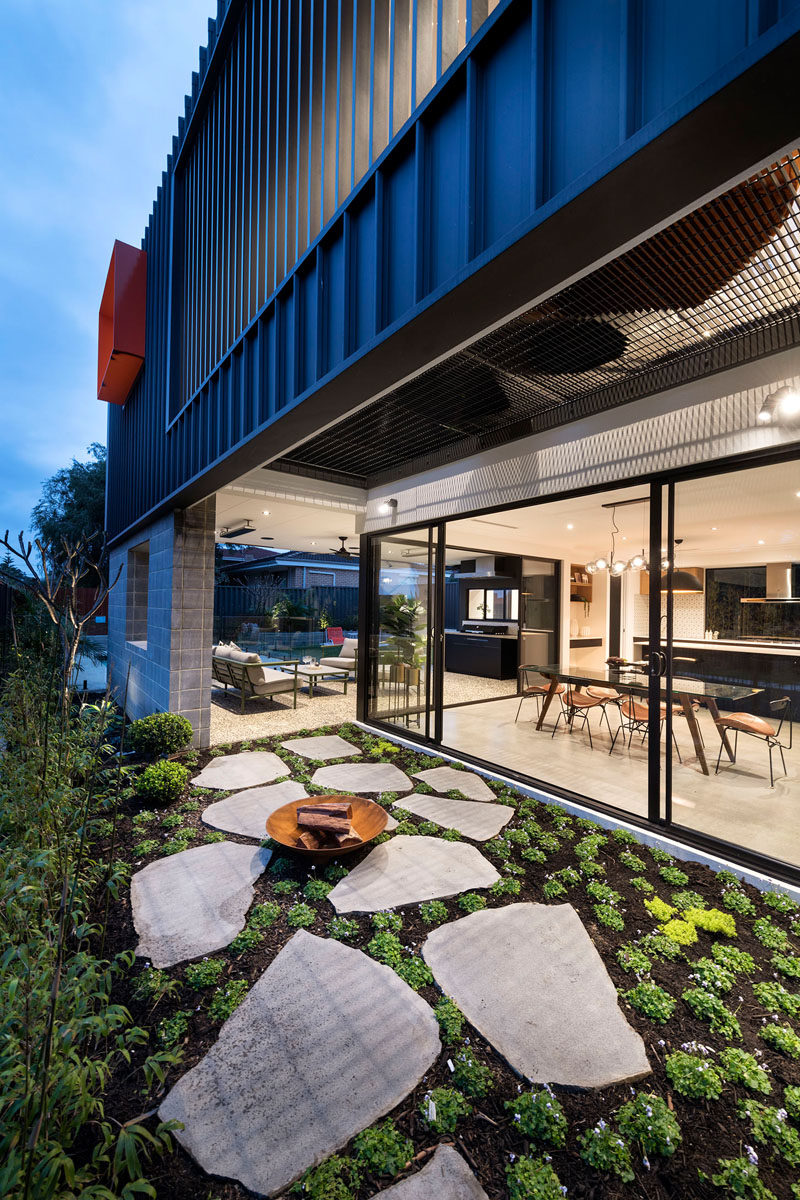 ---
Walls of glass with sliding doors open to connect the interior and exterior living spaces. The dining room features a glass dining table with a chandelier hanging above.
---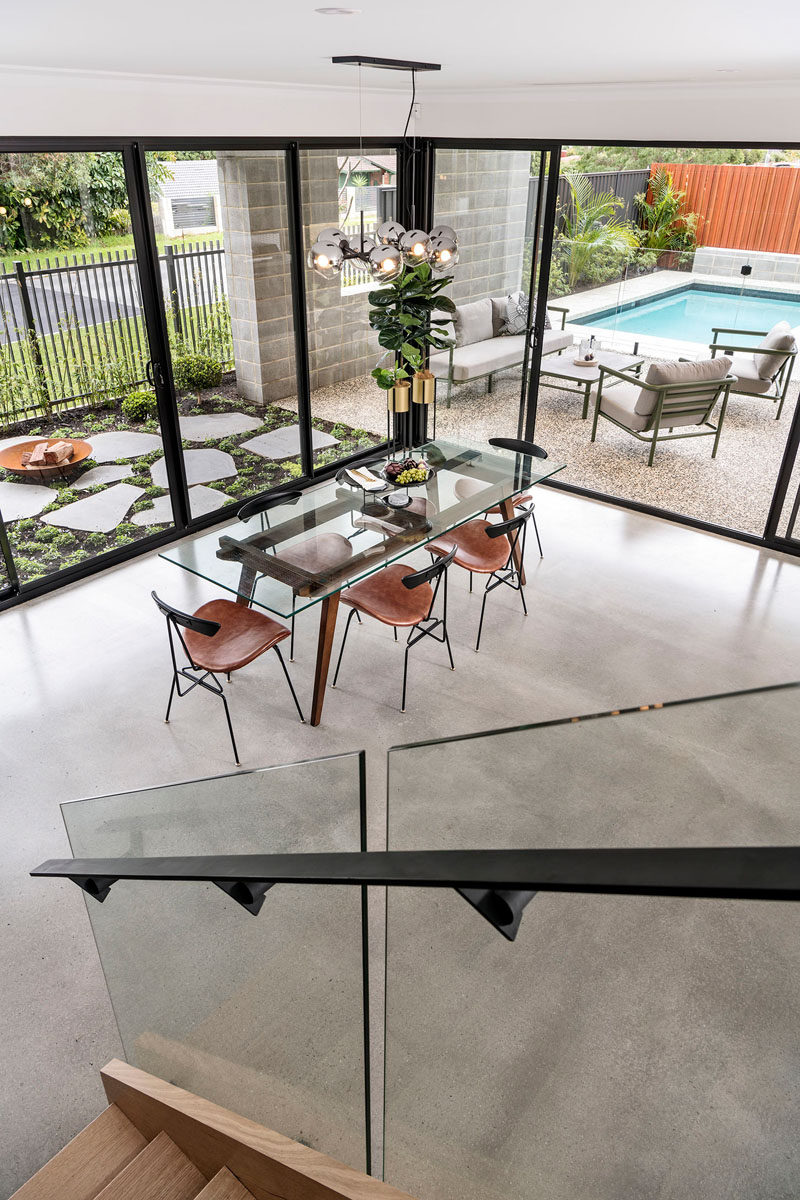 ---
Concrete floors have been used through the main floor of the home, and in the kitchen, white countertops have been paired with black cabinetry and accessories for a sleek and modern appearance.
---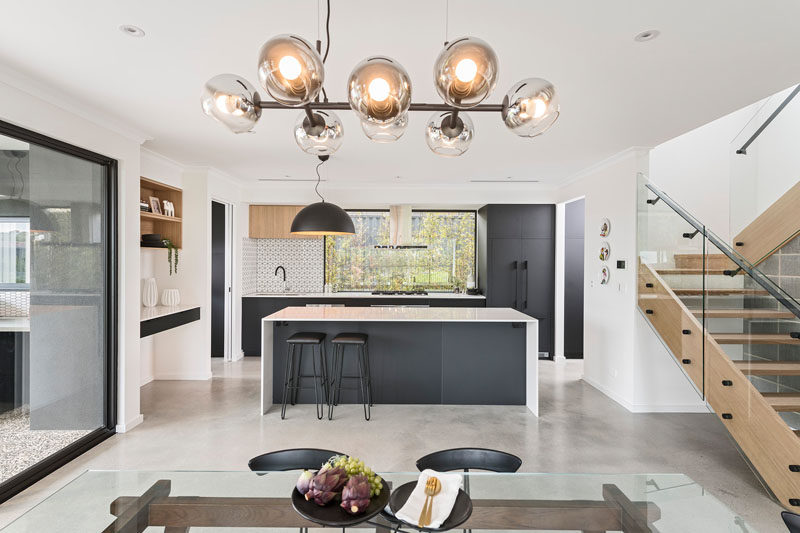 ---
Adjacent to the dining room is the living room, where a curved grey couch is anchored in the room by a colorful geometric rug.
---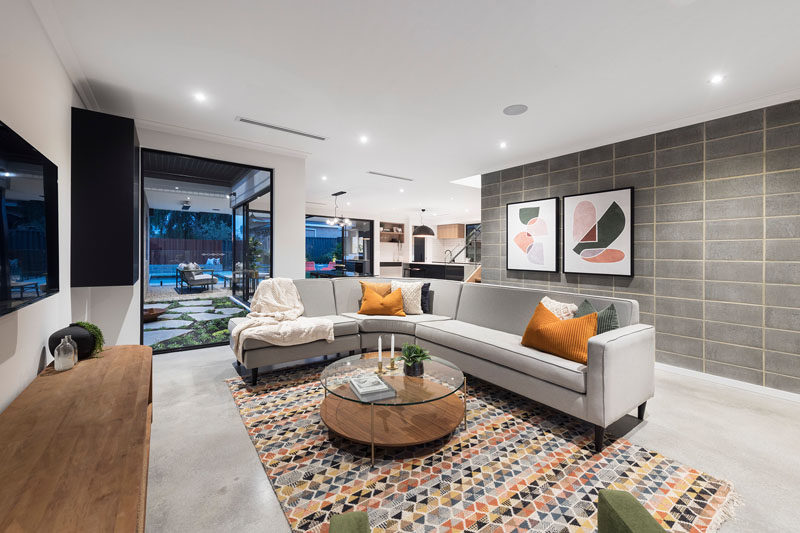 ---
Upstairs, there's a family room that opens up to a somewhat enclosed balcony that looks over the street below.
---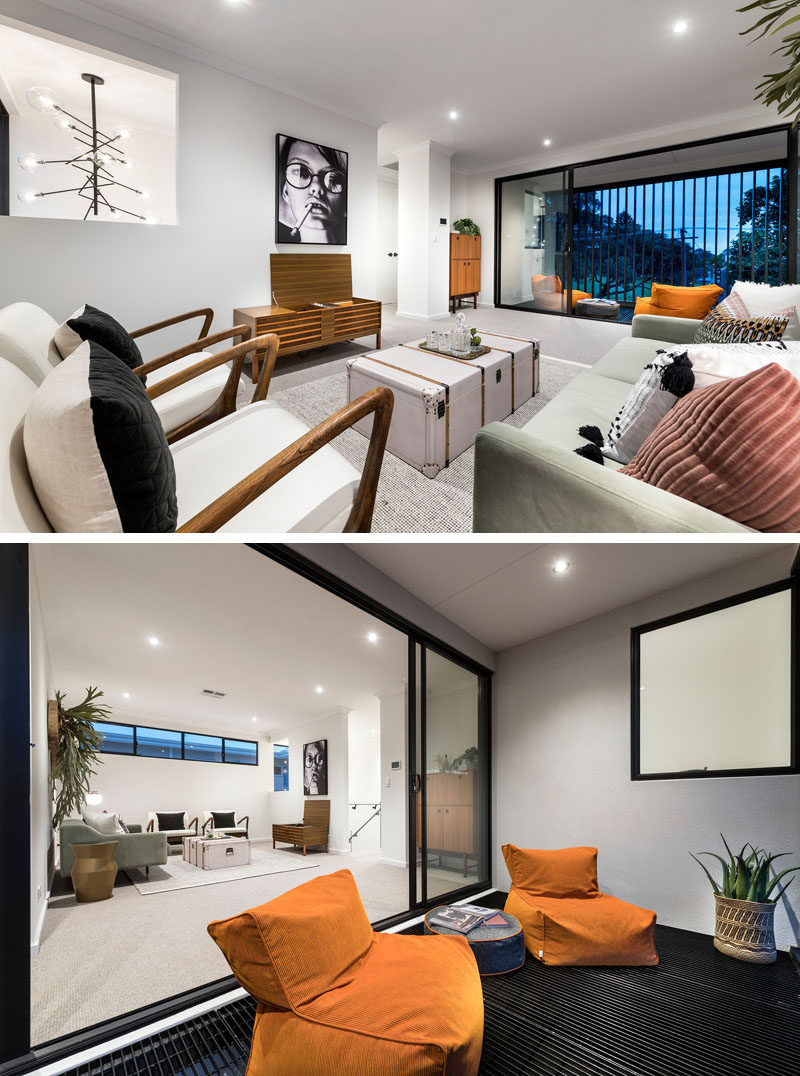 ---
Also on the upper floor of the home are the bedrooms. In the master bedroom, a black wood accent wall draws the eye to the bed, that looks towards an open ensuite bathroom with a decorative plant stand providing some privacy for the freestanding bathtub.
---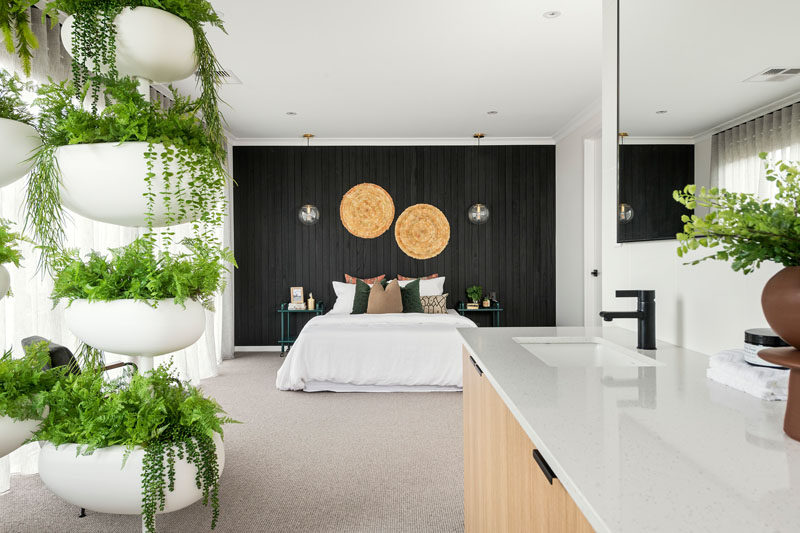 ---