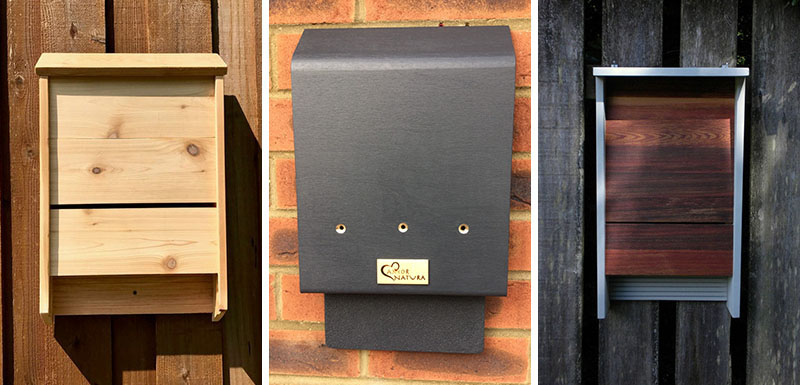 Bats are a great way to help with reducing the number of bugs and mosquitoes that surround a property. One way to encourage bats to live near your home is to install a bat house.
Similar to a bird house design, a bat house can be mounted in a tree or on the side of your house in a dark place. The design of a bat house (sometimes also called a bat box or bat nesting box) allows the bats to feel safe, much like when they are nestled between a tree trunk and its bark.
Depending on how many bats you want, bat houses come in a variety of sizes that include either one, two, or three chambers. Each chamber gives the bats a place to hang where they feel safe, and where it's dark during the daylight.
Here's 8 examples of bat houses that can be added to your house or property…
---
1. The 'Slim Shady' bat house by AmorNatura is made from a birch plywood that's been finished in a grey paint that helps to attract warmth from the sun, and therefore keeping the bats warm when sleeping in the house.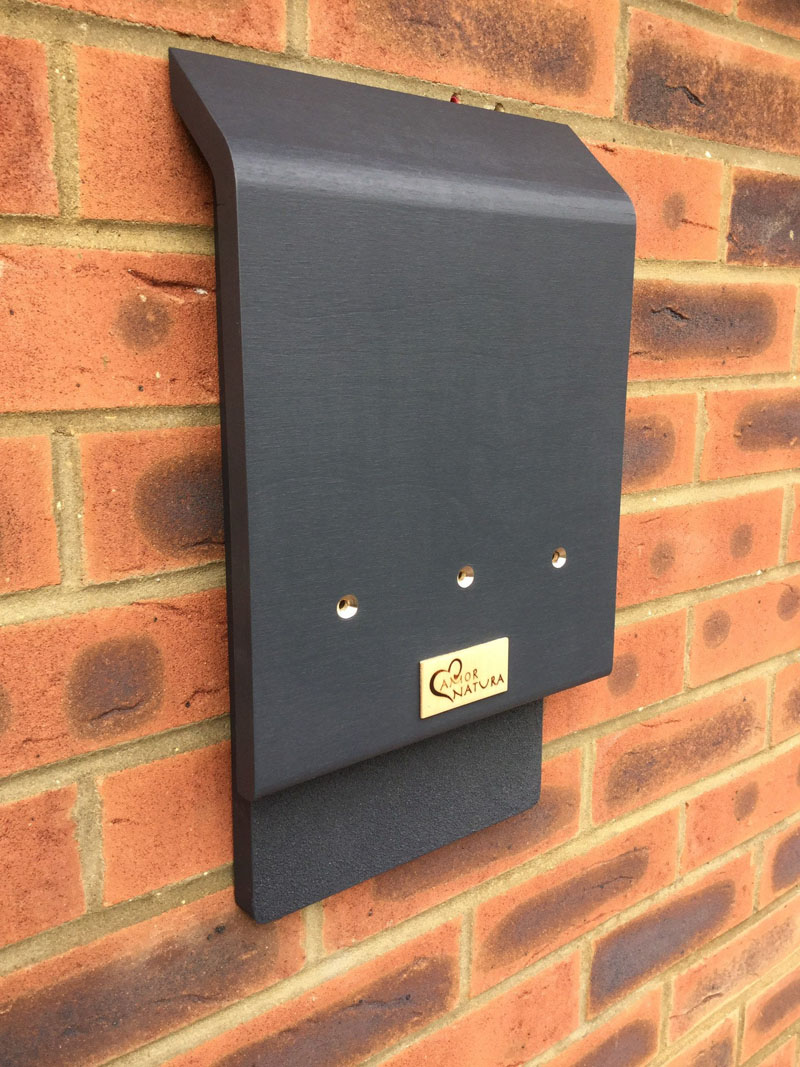 ---
2. The 'Shades of Grey' Bat House by AmorNatura has been designed with an oil-sealed plywood exterior, with a painted grey facade to absorb the heat from the sun.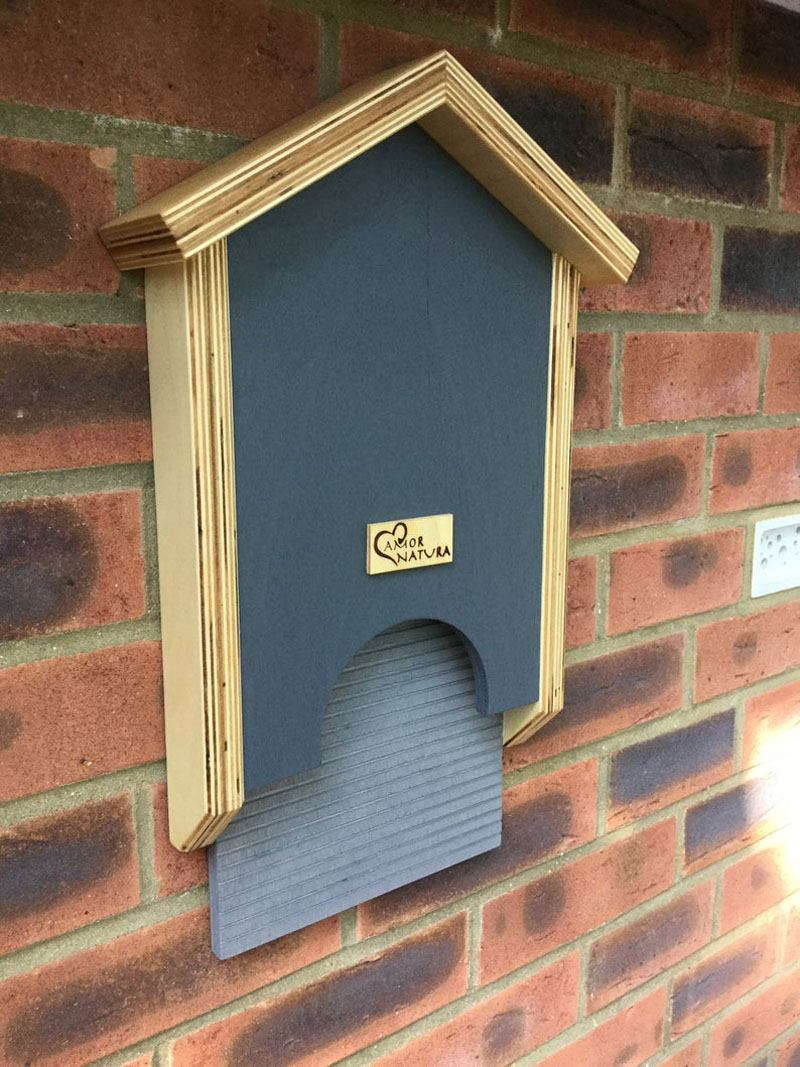 ---
3. The 'Stealth' Bat House by AmorNatura, has a simple dark grey exterior, and a shape that that helps to deflect high winds.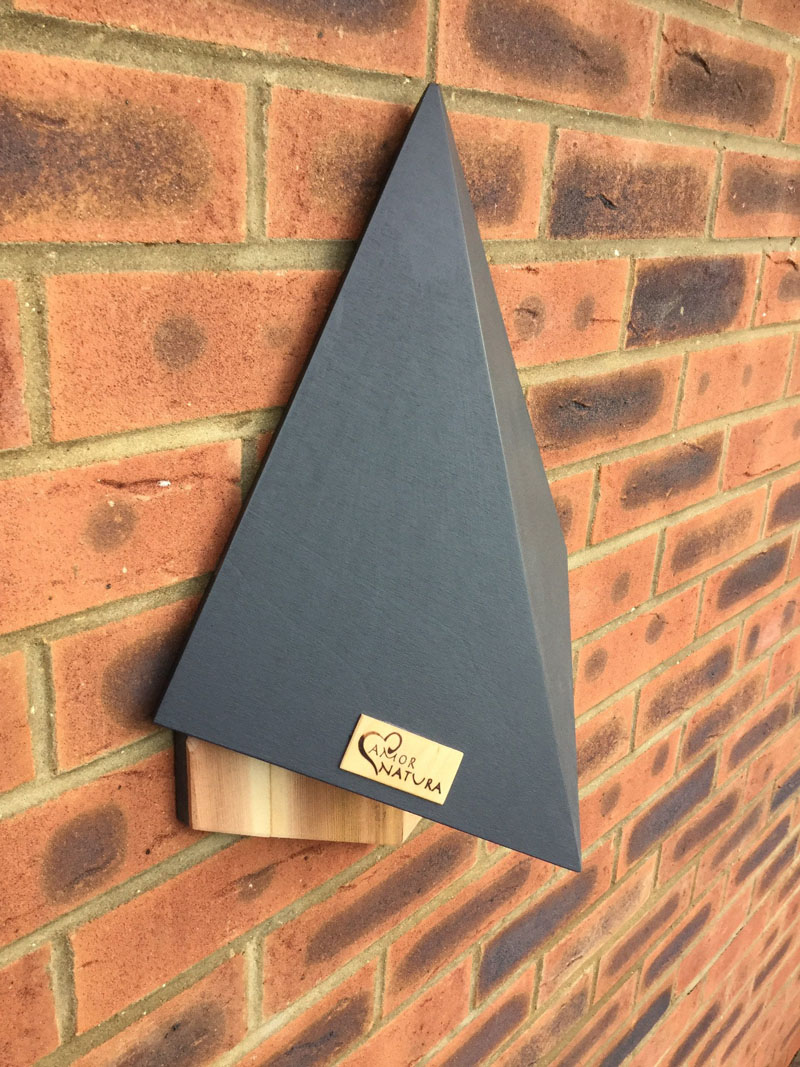 ---
4. This single chamber bat house by TheSpartanWoodshop, is made from Western red cedar, which known for its decay and insect resistance, and is available in multiple different stains, from light to dark. It also has an angled roof design to help keep water away from the main section of the bat house.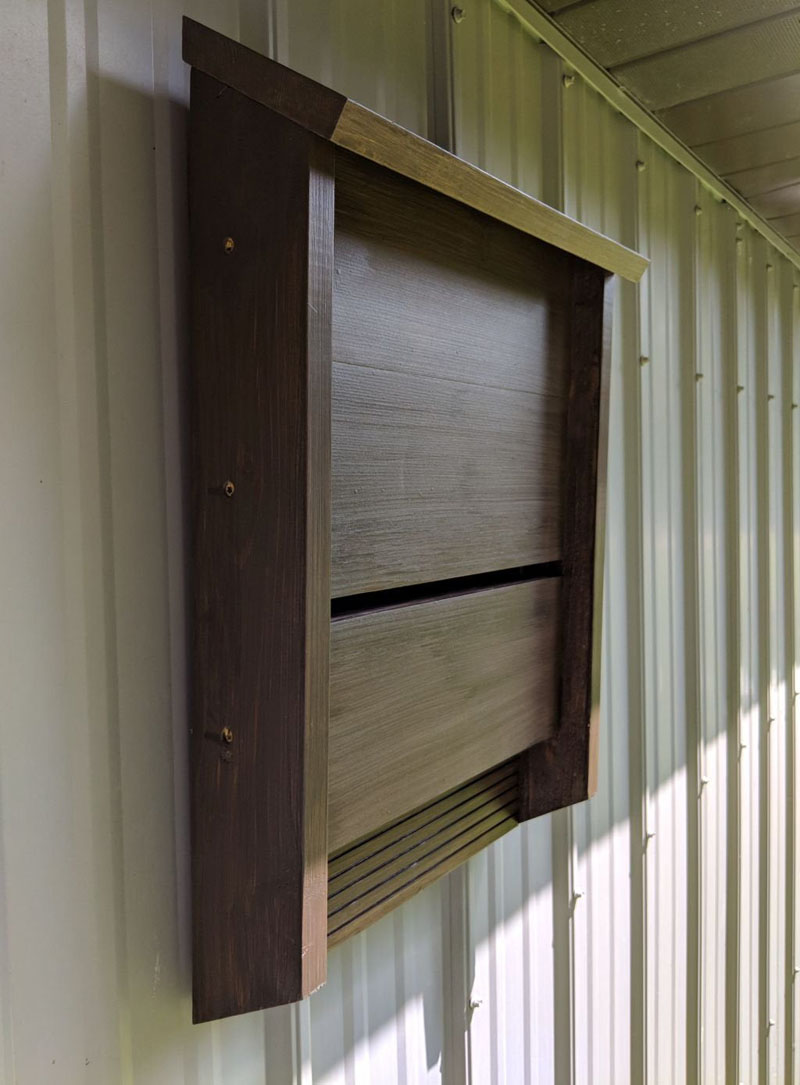 ---
5. This two chamber bat house by Artbirdfeeder, has a simple yet modern design that's made from pine wood. This bat house can host up to 40 little bats, and landing area has grooves that allow the bats to easily climb up into the upper part of the chamber, where it's naturally warmer.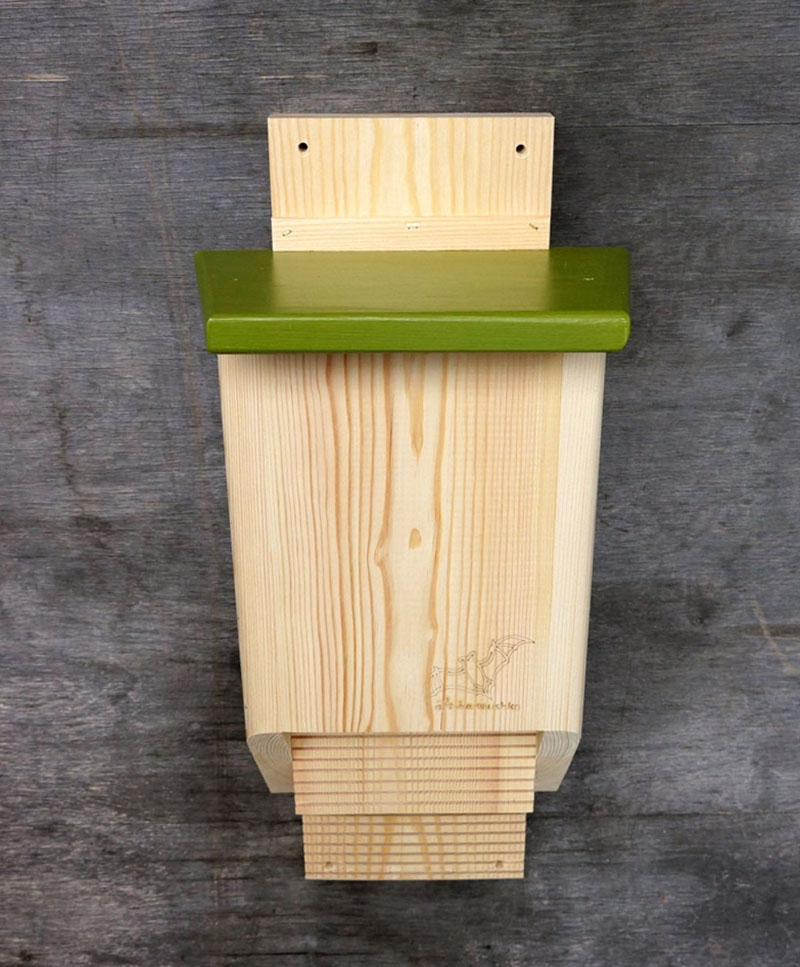 ---
6. This single chamber bat house by The Rustic Birdhouse, is made from 100% cedar, with the roof sloped to aid in water runoff. Each house, which can house up to 60 small bats, is hand cut and built in Texas, and sealed with silicone to creates a nice tight space for the bats to feel comfortable.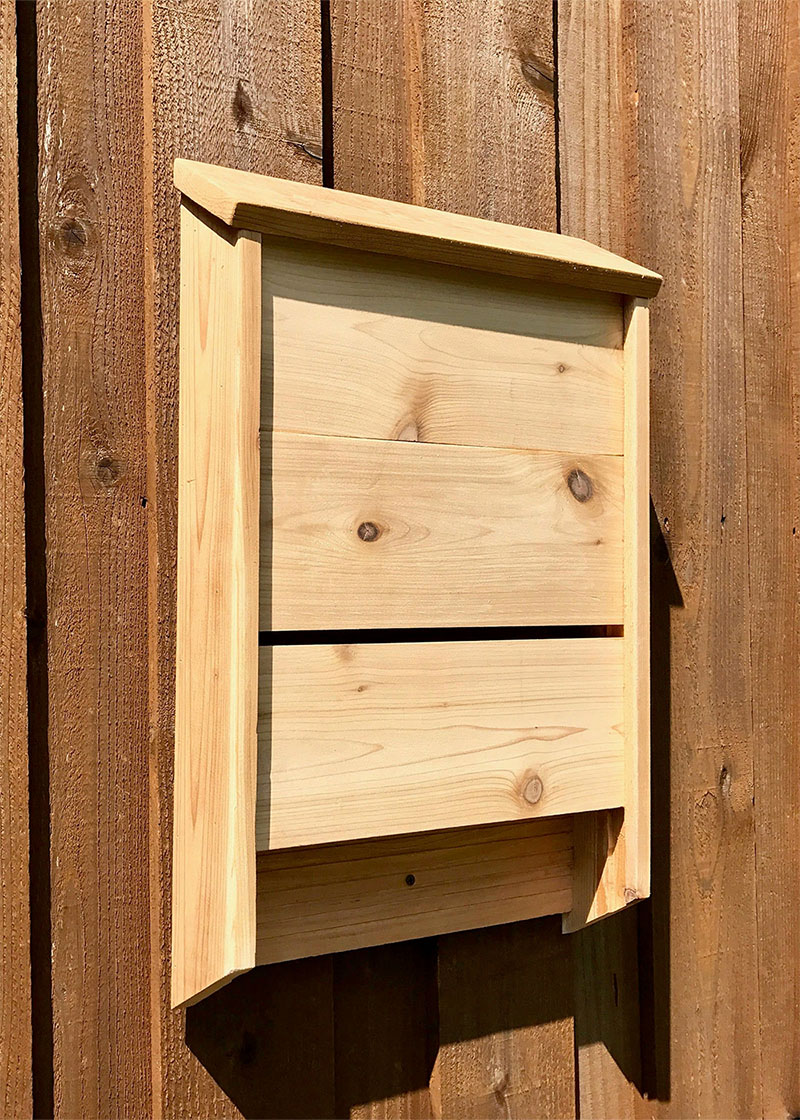 ---
7. Looking more like a regular house than a bat house, these designs by Birdgazer, have a combination of rough sawn hardwood or softwood, with a red cedar shingle roof, and venting at the top.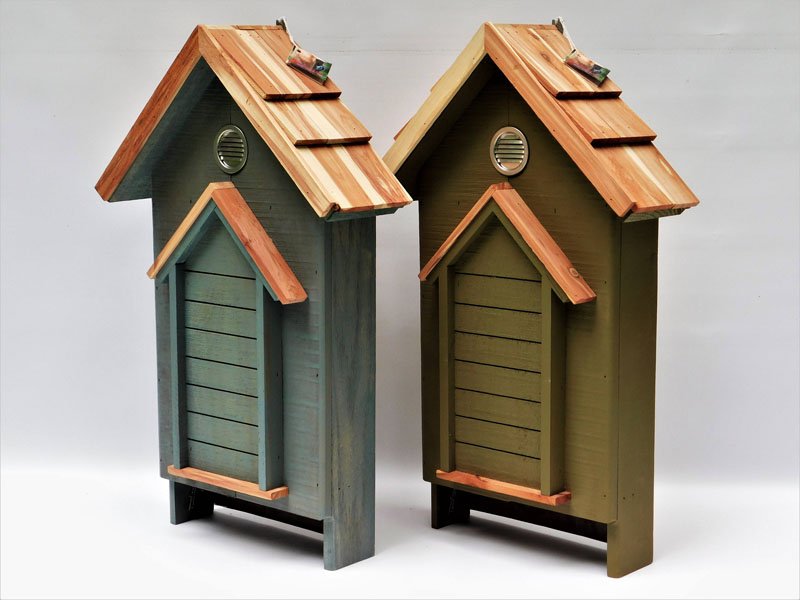 ---
8. This minimalist bat house by Twig & Timber, is built with clear cedar and has two chambers. The front is composed of reclaimed cedar finished with natural rosewood oil, while the sides, roof, and landing area are finished with a water based solid color stain. The profile of the house is detailed with a slight taper from top to bottom, with the sloped roof providing shelter to the front with a moderate overhang.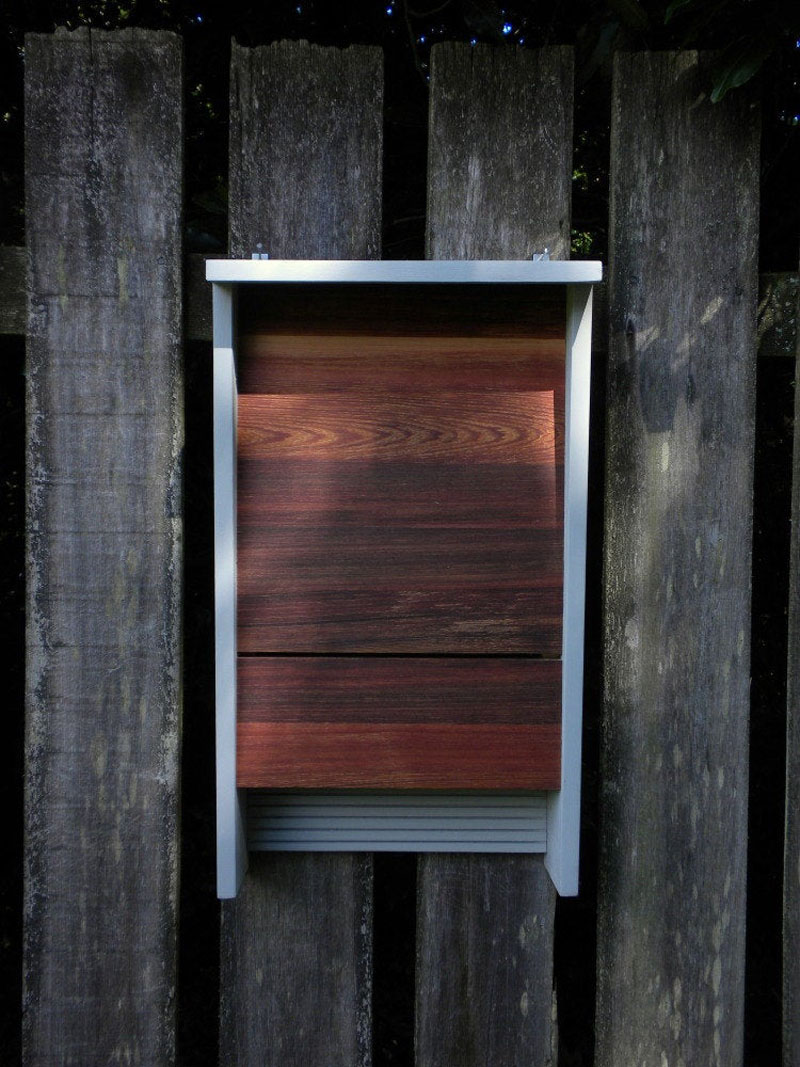 ---