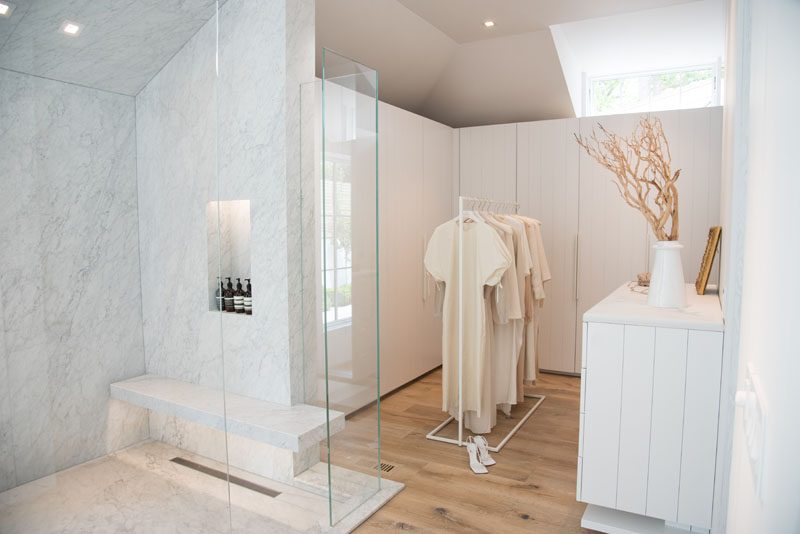 Lisa Adams of LA Closet Design, has recently completed an open master suite for a fashion forward lifestyle blogger and influencer client.
Using glass, natural light, and light colors, Lisa was able to create a bright space that's also relaxing.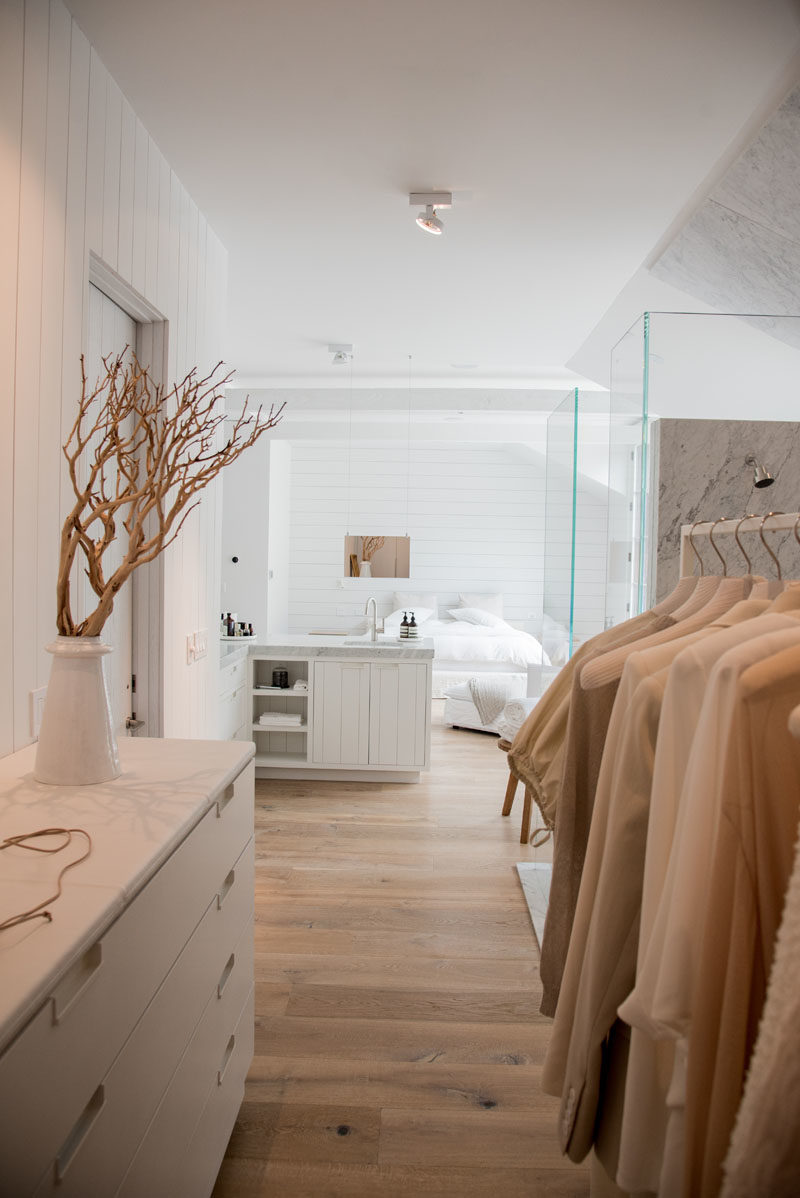 ---
The master suite includes the sleeping area, an open bathroom, and a large walk-in closet, that's also open to the bathroom and bedroom.

At the end of the sleeping area, is a custom-designed bathroom vanity, that has drawers that match the white panel cabinetry used throughout the space.
---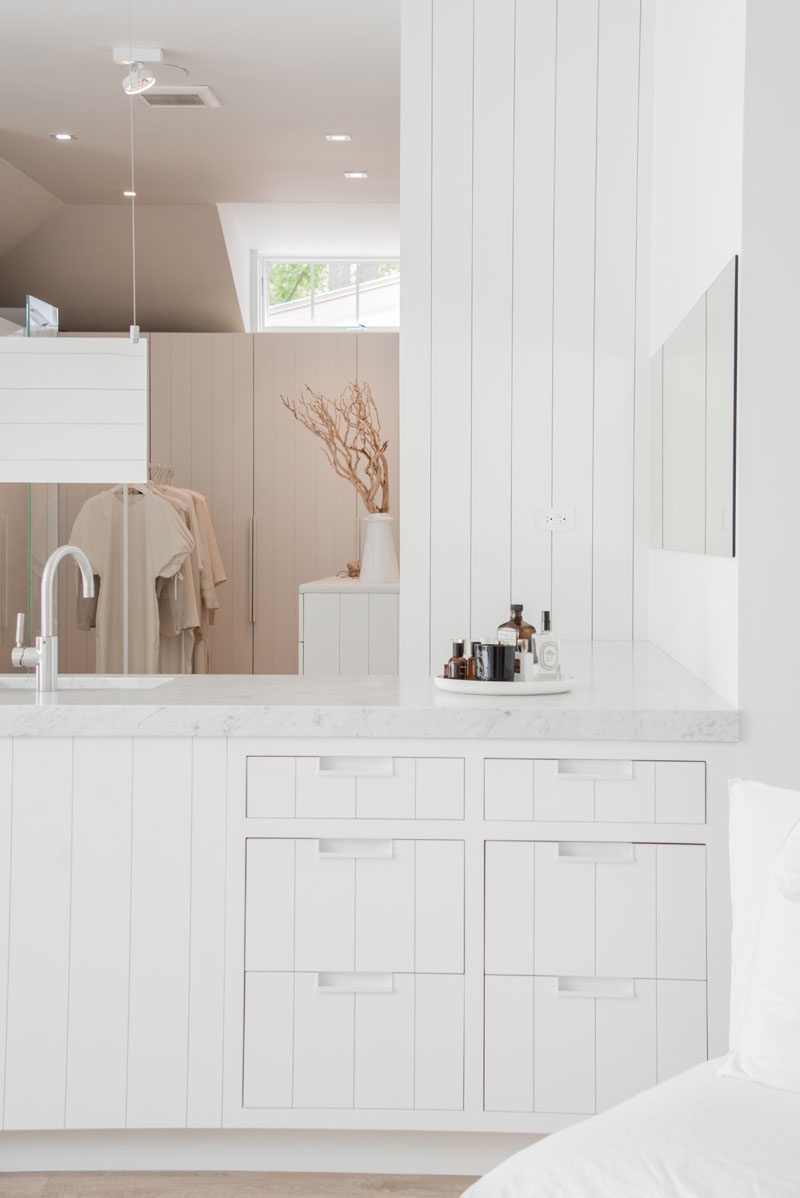 ---
Opposite the vanity is a freestanding bathtub, that's positioned to take in the garden views.
---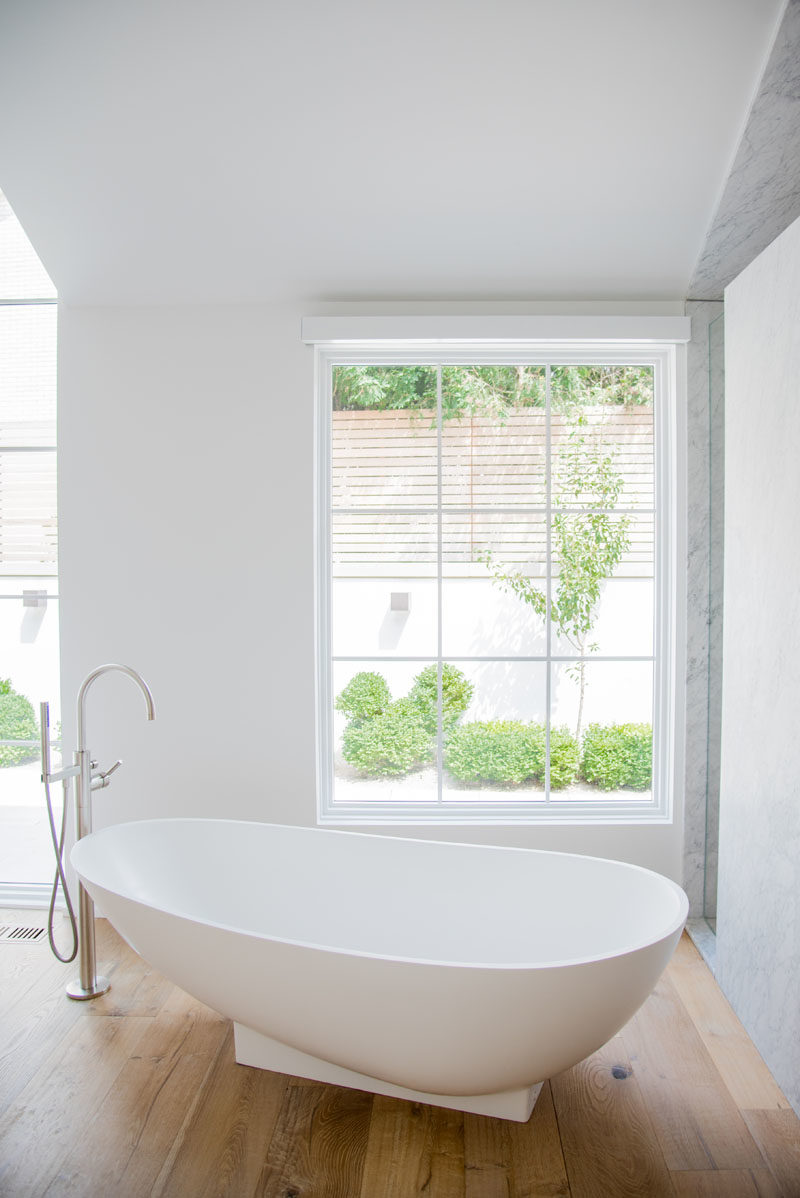 ---
Behind the bathtub is the shower, that features walls of glass and stone.
---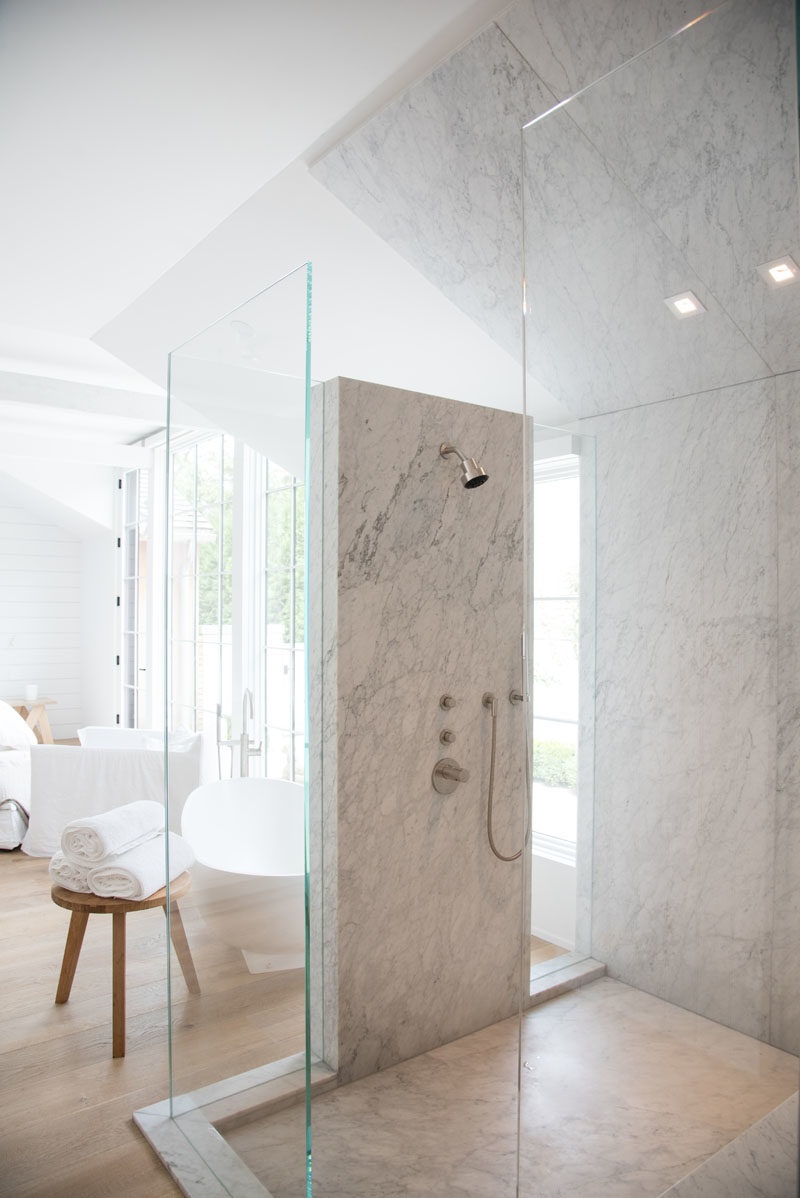 ---
Also in the shower, is a built-in bench and shelf, both of which have hidden lighting to highlight the design details.
---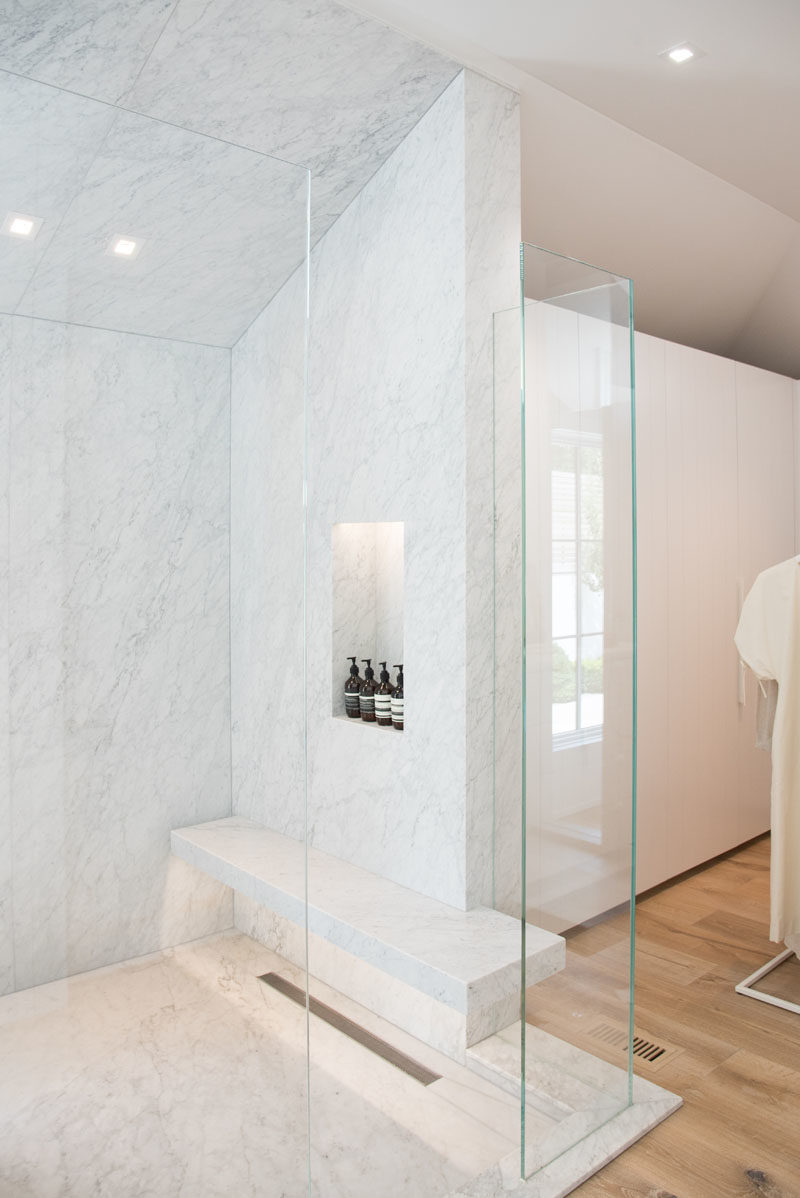 ---
Further into the suite is the walk-in closet, that features the same cabinetry as the vanity, while a clerestory window adds natural light to the space.
---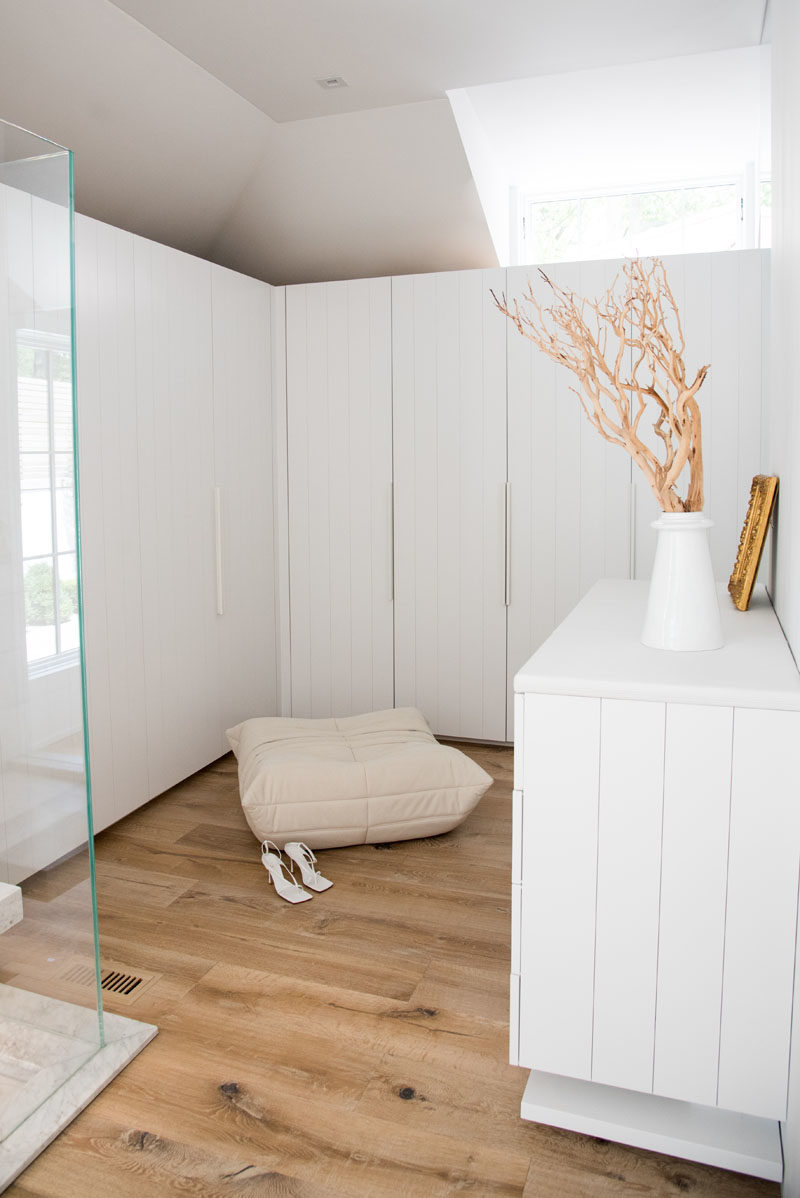 ---
Lisa also incorporated custom hanging rods and integrated lighting in the doors to help create a seamless aesthetic. A freestanding garment rack can also be used as a staging area.
---