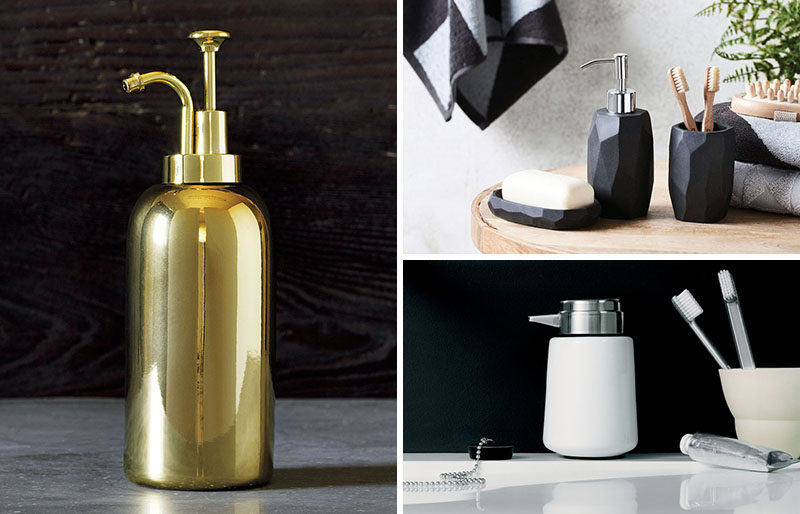 Soap dispensers have the power to take an average bathroom and turn it into a stylish space, but plastic bottles of soap, picked up in a rush at the grocery store, simply won't do. Here are 10 examples of sophisticated soap dispensers to step up your bathroom decor.
---
1. A sleek shiny soap dispenser like this one sitting next to your sink just screams sophistication to all who enter.
---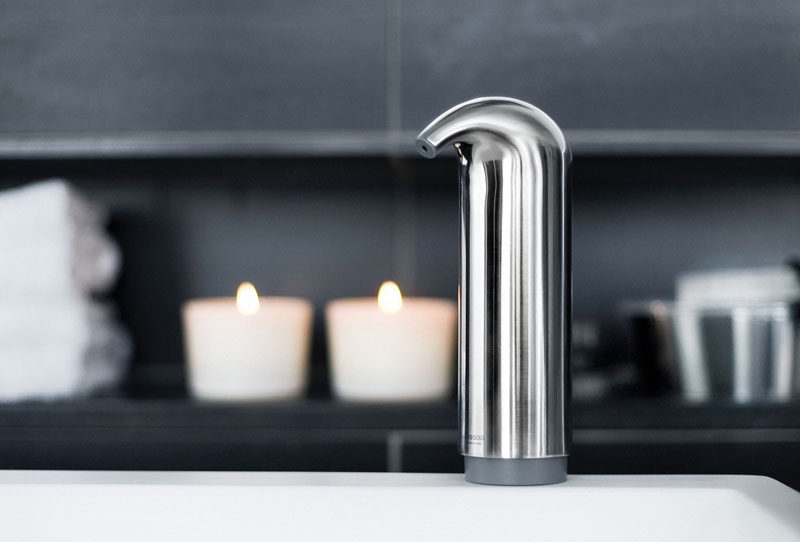 Soap dispenser from Eva Solo
---
2. This black soap dispenser is the perfect addition to any modern bathroom that needs a touch of sophistication added to it.
---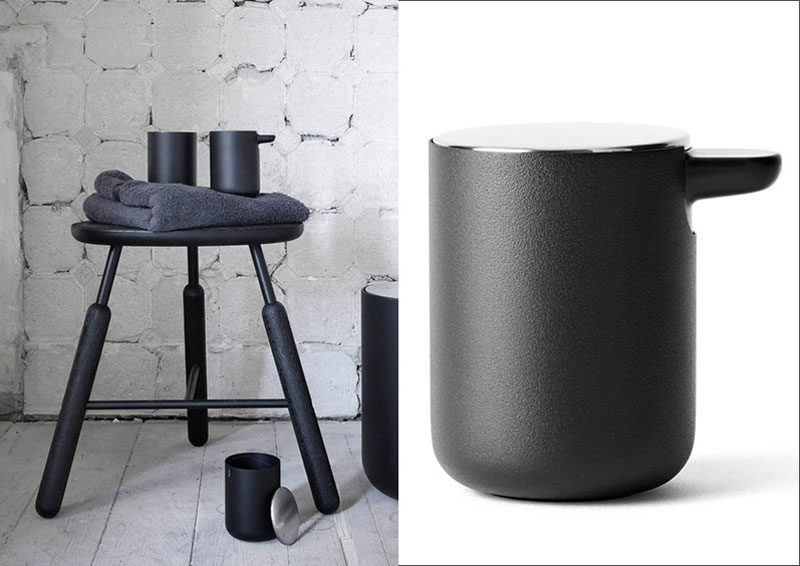 ---
3. This small white ceramic soap dispenser with a honeycomb base brings in a simple elegance into the bathroom.
---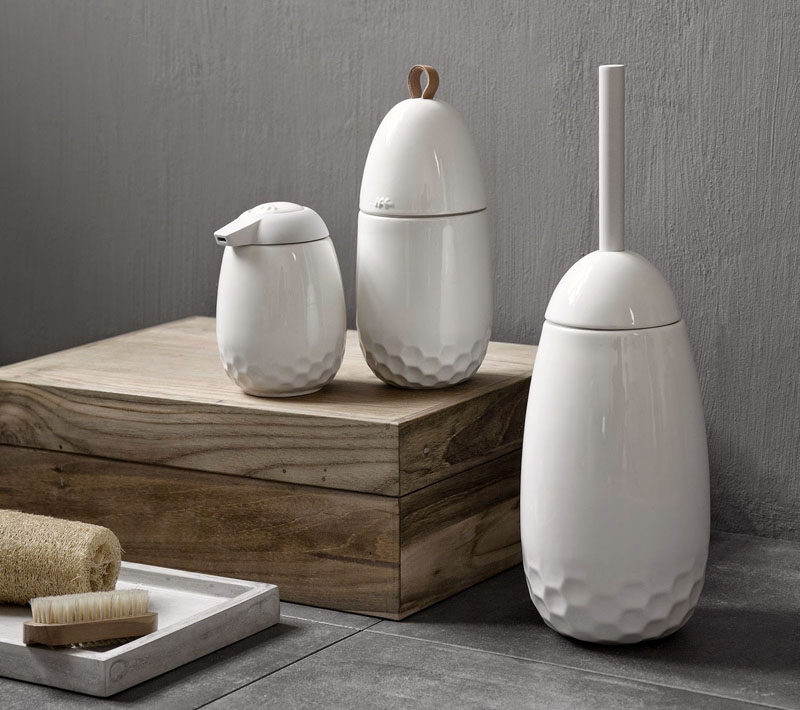 Mellibi Soap Dispenser designed by FurnID. Manufactured by Kahler Design.
---
4. This sleek shiny soap dispenser is so high tech you don't even need to touch it to get soap onto your hands.
---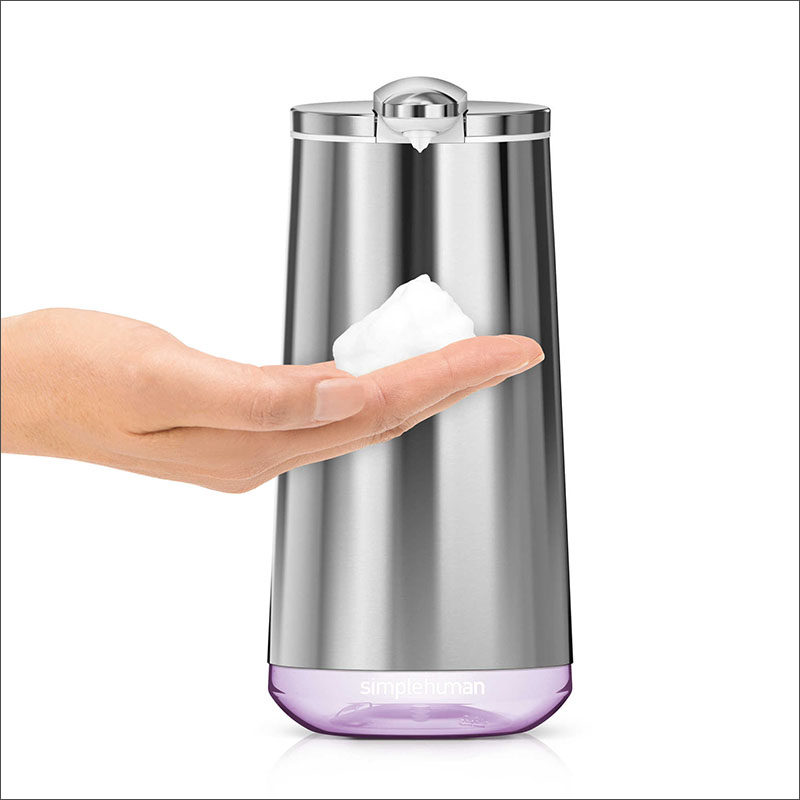 simplehuman® Foam Cartridge Sensor Pump Hand Soap Dispenser from Bed Bath & Beyond.
---
5. The geometric look of this soap dispenser makes it great for modern spaces while the dark grey color gives it a grown up feel.
---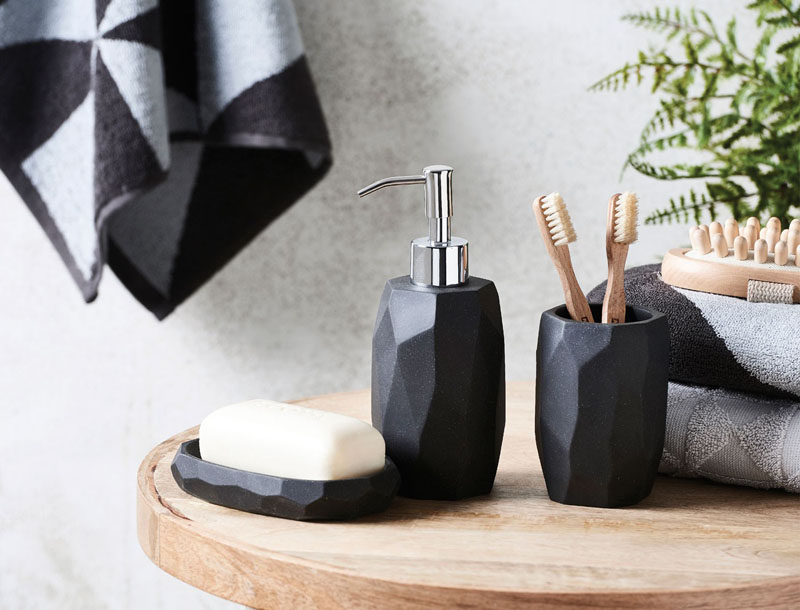 Prism Charcoal soap dispenser from Bed Bath N' Table
---
6. A simple white marble soap dispenser adds class to your counter and makes washing your hands feel like a luxury.
---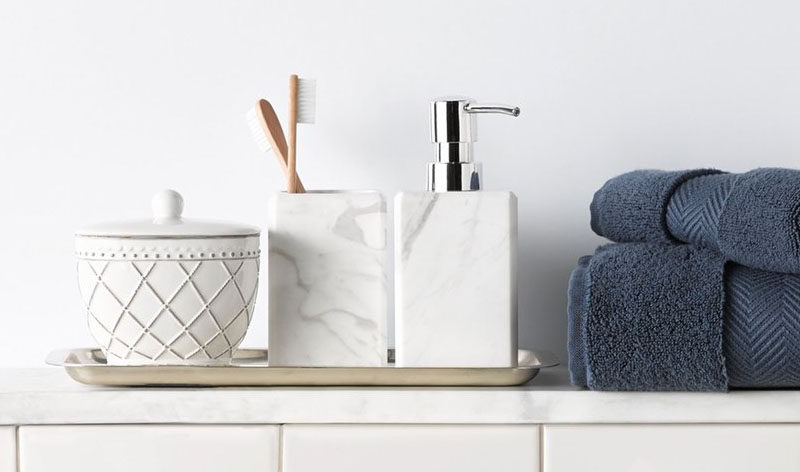 Studio 'Luna' White Marble Soap Dispenser by Waterworks – available through Nordstrom.
---
7. Available in both black and white, this little soap dispenser packs a major style punch and looks right at home on bathroom counters.
---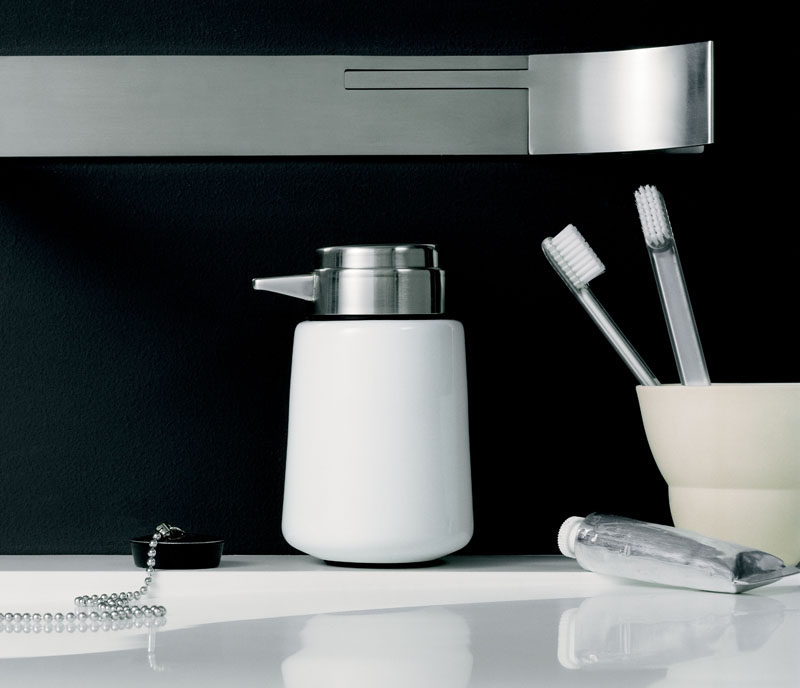 VIPP9 Soap dispenser from Vipp.
---
8. A simple matte black soap dispenser surrounded by a white bathroom makes a bold statement and creates a sophisticated contrast.
---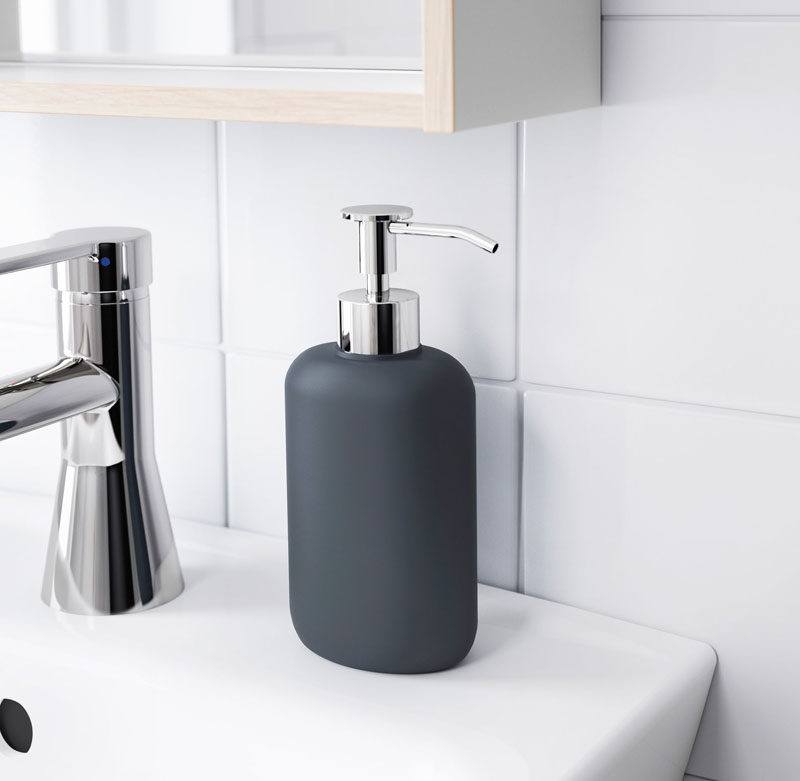 Ekoln soap dispenser from Ikea.
---
9. Pumping soap out of this shiny dispenser will make you and all your guests feel like you're using the fanciest soap in town.
---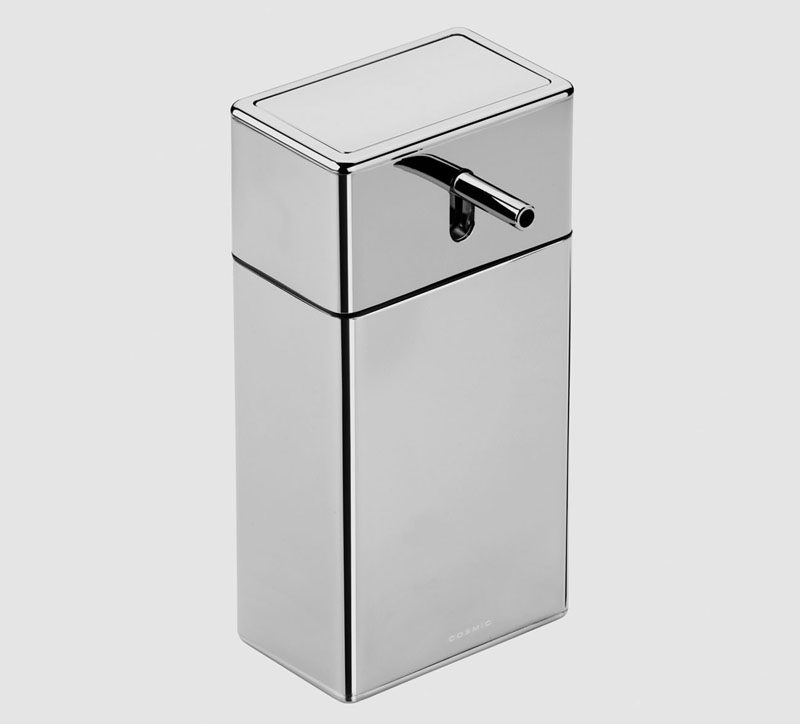 Extreme Soap Dispenser from Roger Seller.
---
10. A gleaming gold soap dispenser adds a sophisticated glam to your bathroom and works with nearly every bathroom interior.
---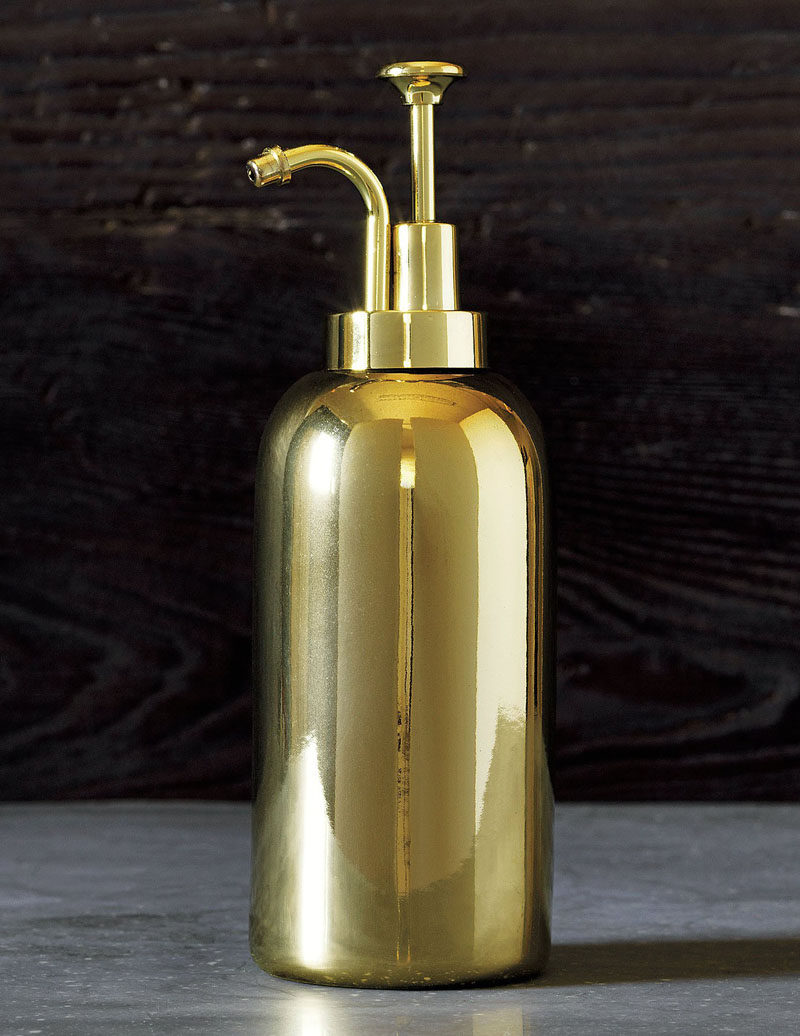 Ceramic gold soap dispenser from CB2