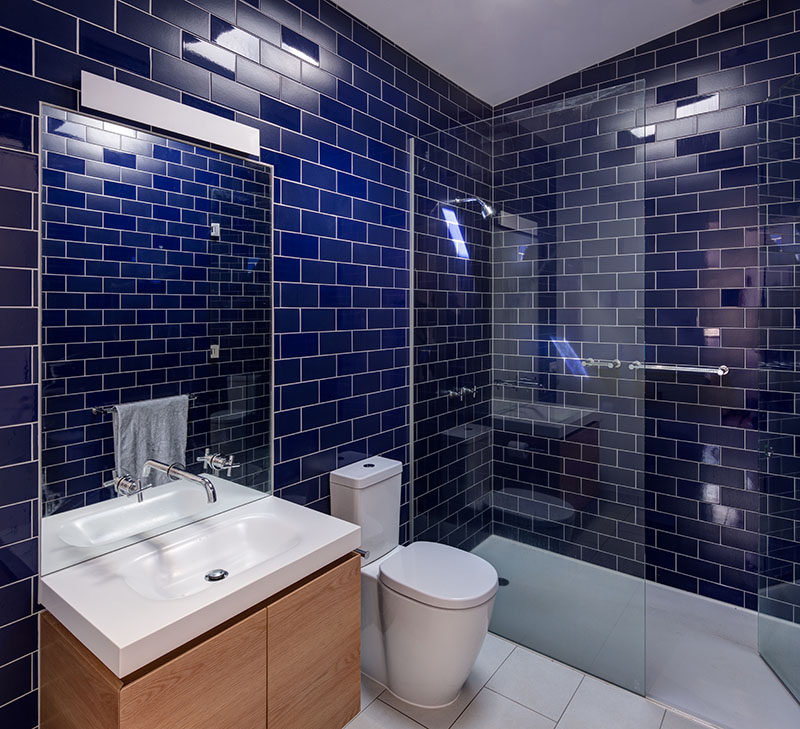 Tiles are a practical choice when it comes to bathroom walls. They're water resistant, durable, and look nice. But when all four walls are tiled in the same color and finish the bathroom can look flat or boring.
We recently noticed this bathroom in a house designed by Lai Cheong Brown that uses tiles in the same color but with different finishes to achieve a more dynamic and unique look.
---
Dark blue tiles cover three of the four walls in this bathroom and have a mixture of both glossy and matte bathroom tiles randomly dispersed throughout. It's a subtle way to add variation, depth, and texture to the walls while still keeping the look simple and classic.
---