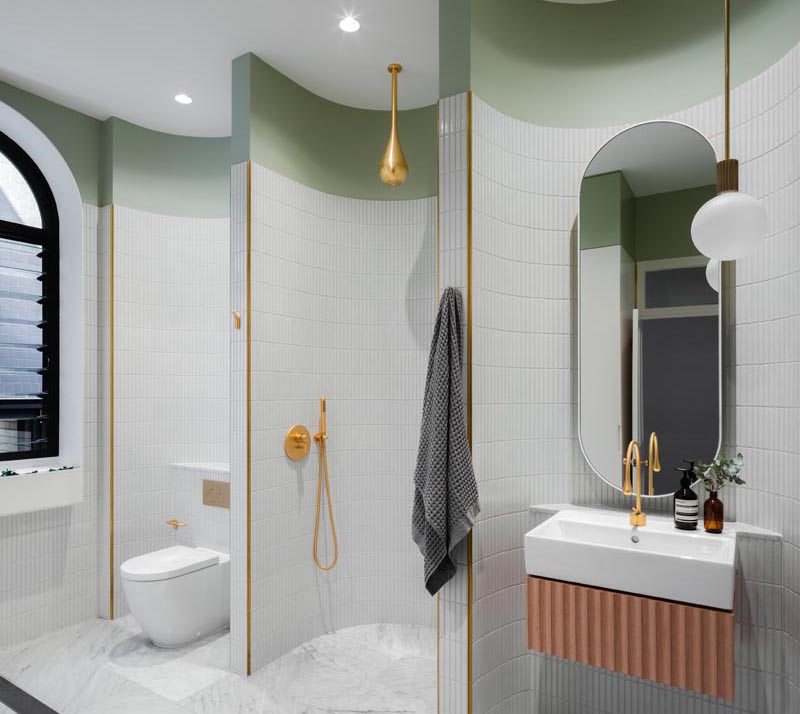 A bathroom that uses curved walls to create different areas within it was designed for this house by Carter Williamson Architects.

The three curved walls have been used to define the areas that house the sink, shower, and toilet.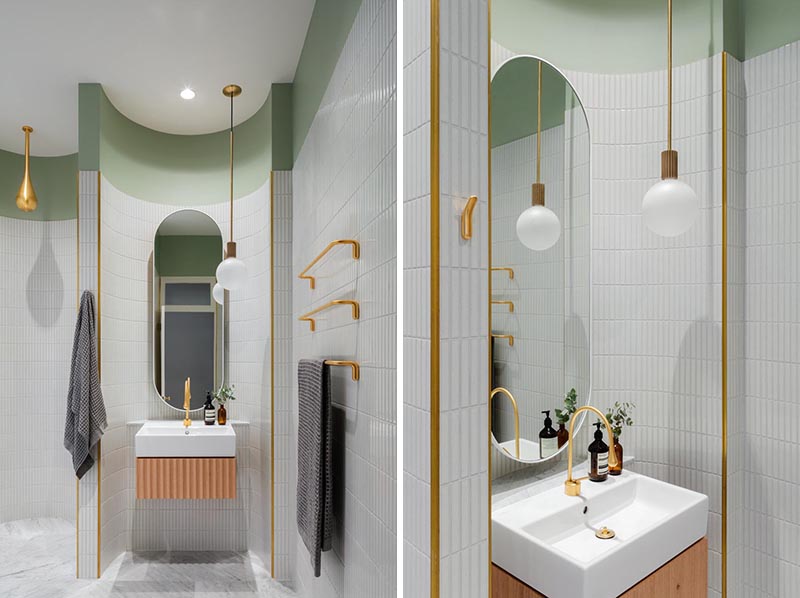 The micro-spaces are lined with white tiles that meets matte green upper sections of the wall and are accented by gold fixtures, adding a glamorous touch to the bathroom. These small curved sections were designed to hug you as you use the space.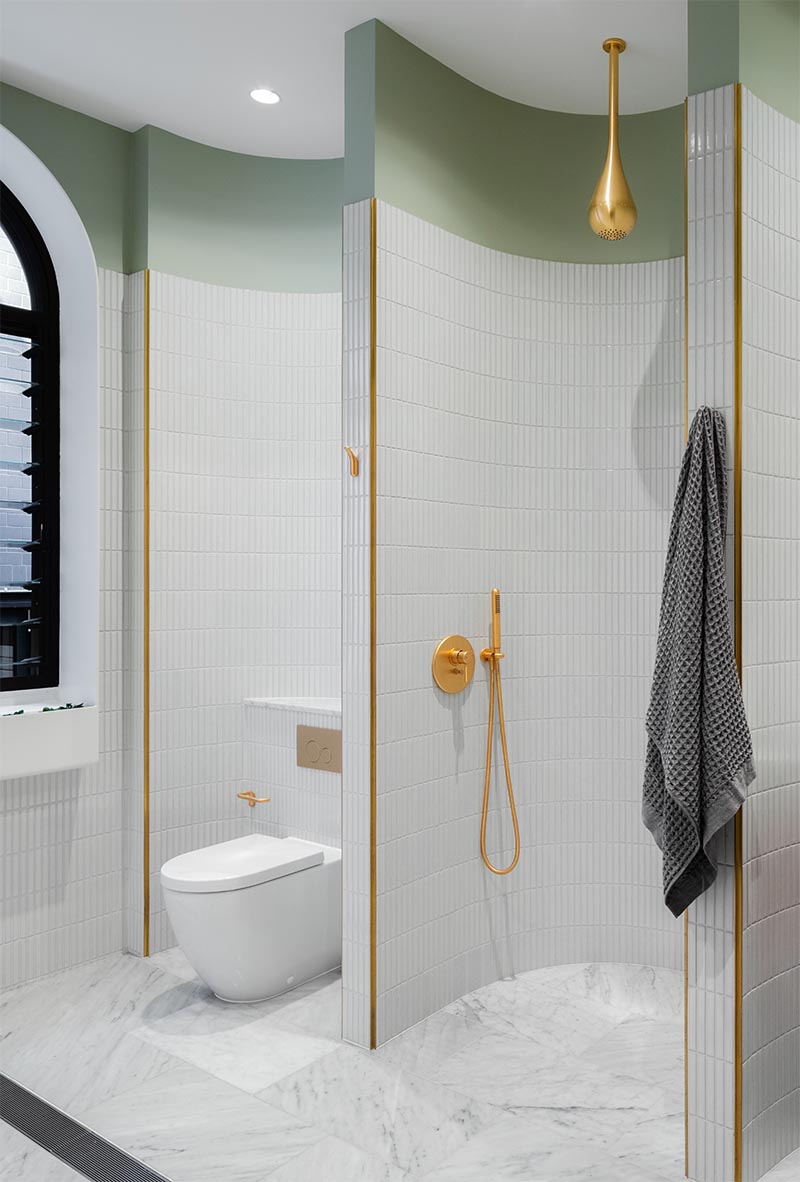 Photographer: Katherine Lu | Architecture firm: Carter Carter Williamson Architects (Design Team: Principal Architect – Shaun Carter, Architect – Ben Peake, and Interior Design – Julie Niass) | Builder: Andrew Burton Constructions