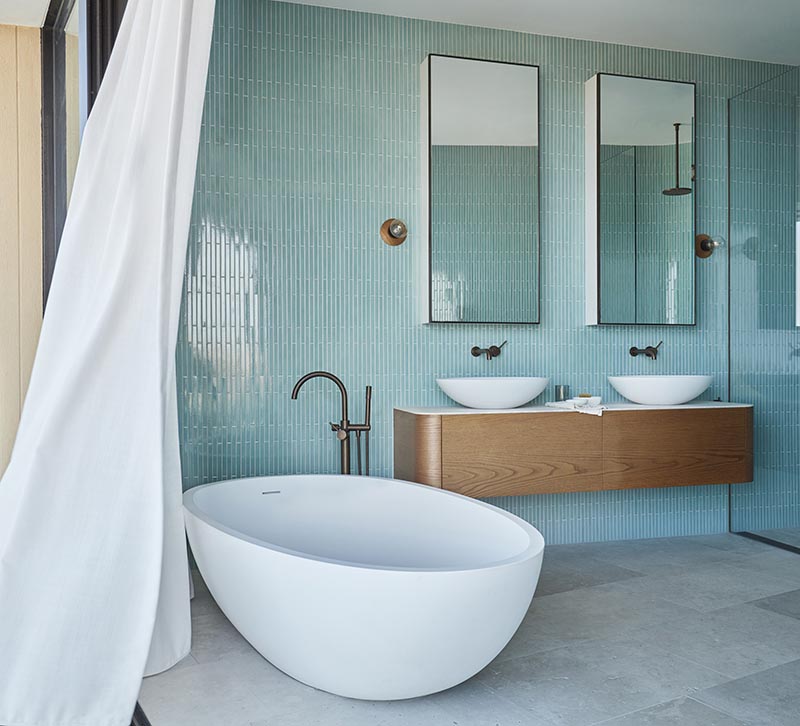 Luigi Rosselli Architects together with Romaine Alwill of Alwill Interiors have recently completed an Australian house that features a soft blue bathroom.

Let's take a closer look…there's a floating wood vanity with curved corners, adding to the softness of the space, while a thin white countertop is home to a pair of minimalist white vessel sinks.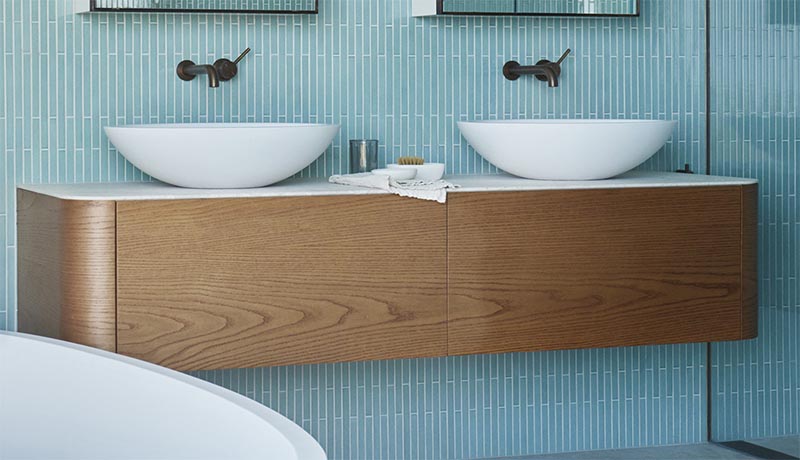 Above the vanity is a duo of vertical black framed mirrors. Adjacent to each mirror is a simple sconce with a wood base and an exposed bulb.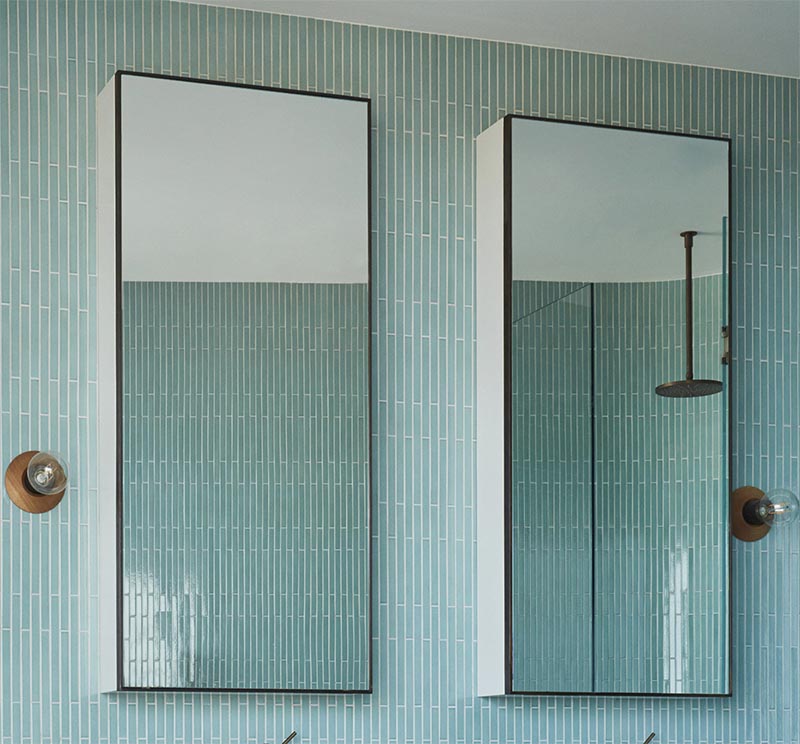 Thin light blue tiles cover the wall, adding a colorful accent and with them being installed vertically, they help to add height to the bathroom.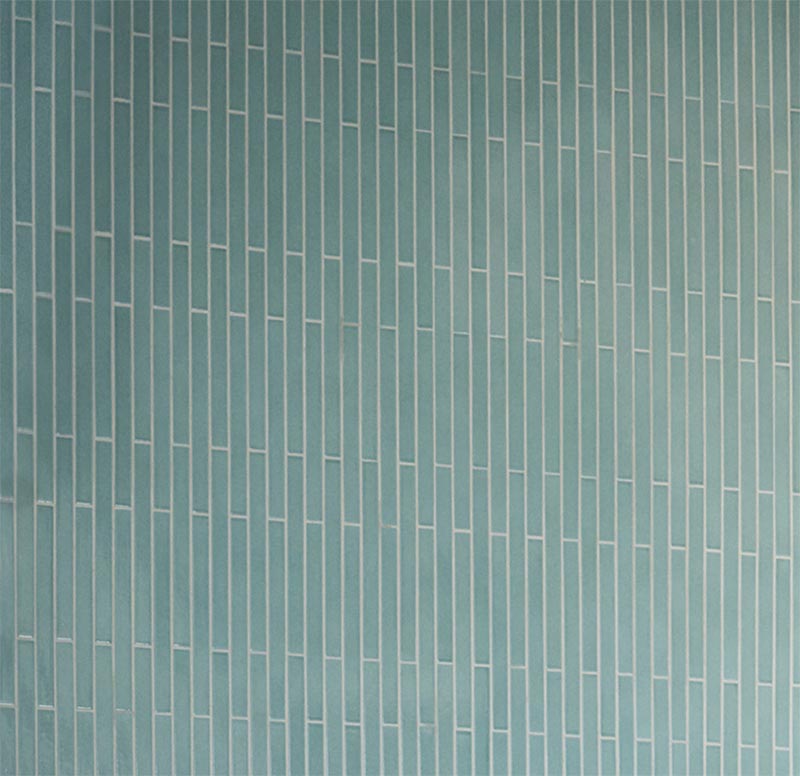 A freestanding white rounded bathtub complements the vanity sinks, while the bronze faucet adds a metallic touch.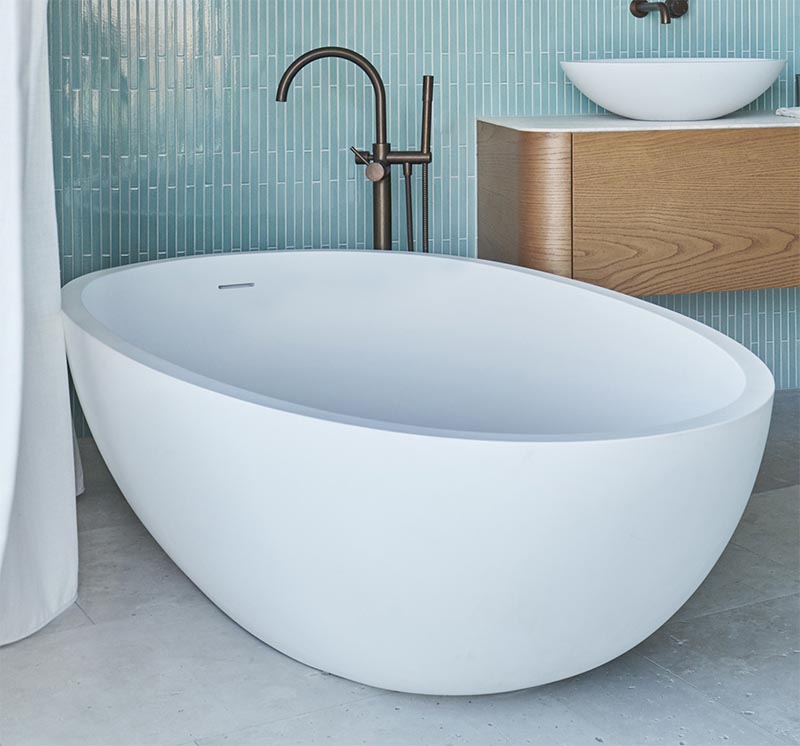 The floor of the bathroom is covered in large format grey tiles that have thin grout lines.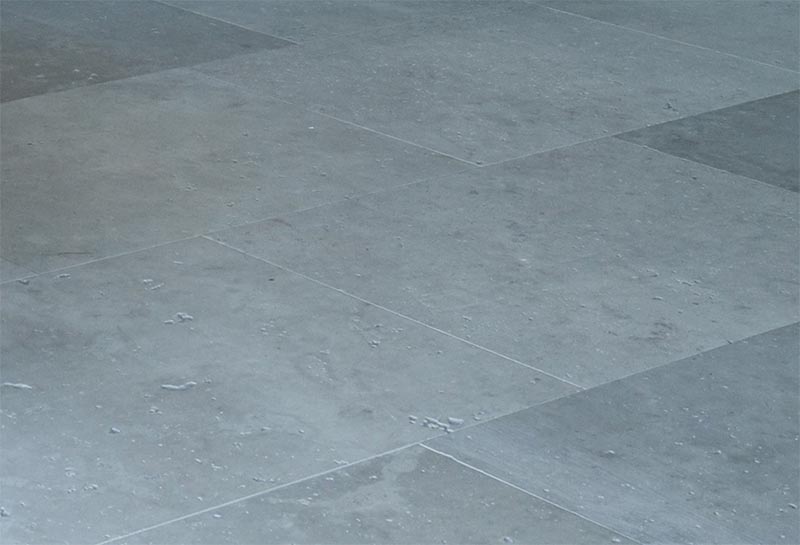 Photography by Prue Ruscoe and Nicholas Watt | Architect: Luigi Rosselli Architects | Design Architect: Luigi Rosselli | Project Architect: Jane McNeill | Interior Designer: Alwill Interiors Pty Ltd | Builder: Kinn Construction | Structural Consultant: Rooney & Bye Pty Ltd