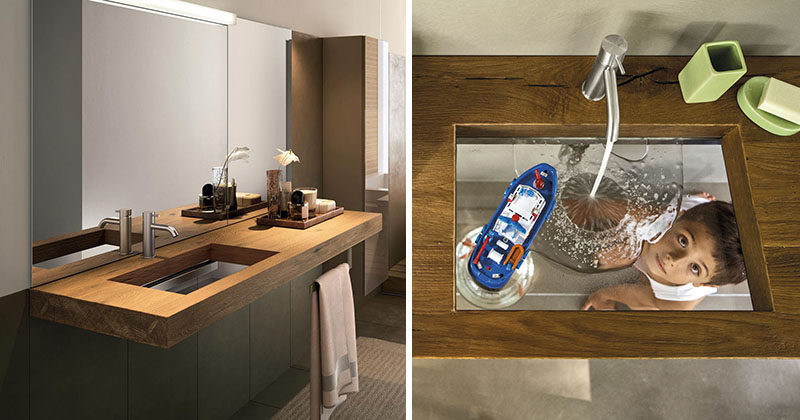 The Depth Basin, designed by Daniele Lago for the Italian design brand LAGO, is a glass sink that when combined with wood (or other materials) creates a unique looking vanity.
The sink is made from an 8-cm thick shelf that features a transparent glass bottom that plays with users' perception of depth, has an incline to ensure quick drainage, and creates a unique experience for all who use it.
The sink can be customized using one of four finishes – Wildwood, Slimtech, resin and laminate – and allows you create different looks and feels in each bathroom, ranging from warm and inviting with the Wildwood, to playful and fun with the colorful laminate.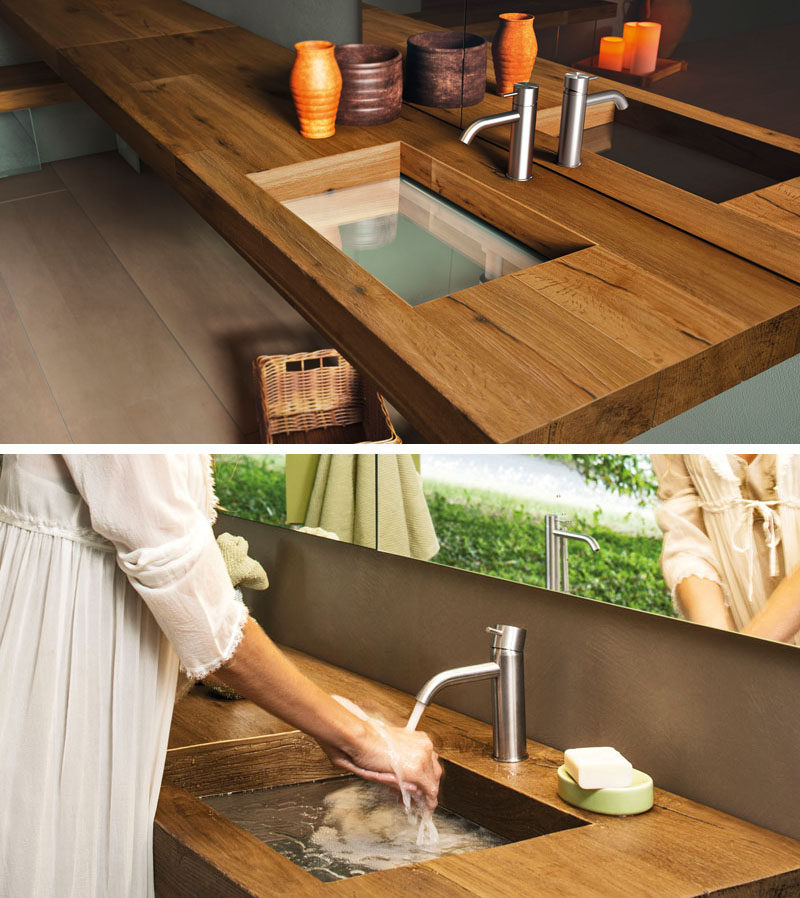 ---
The Wildwood finish creates a spa-like feel in your bathroom and adds an elegant touch of nature to the interior. Treated with a special heat process, the wood used to make the basin is extremely resistant to bathroom wear and tear and incredibly durable.
---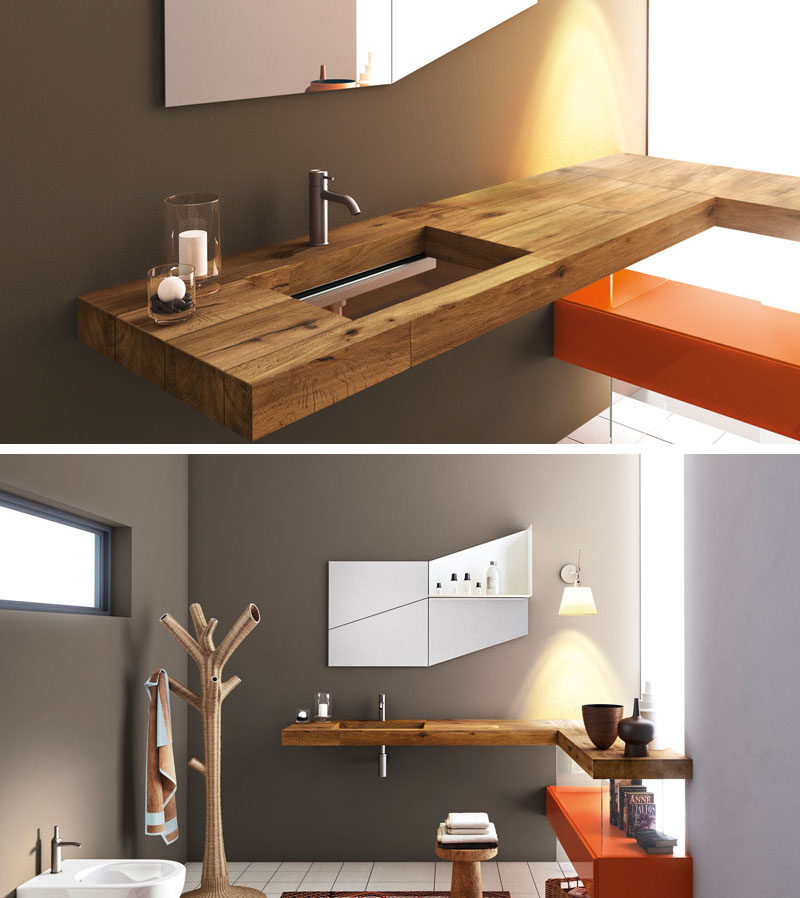 Wildwood finish
---
The Slimtech finish on the Depth Basin is created by a 3.5 mm thick sheet of glazed stoneware. The sophisticated finish makes the sink extremely durable and super easy to clean.
---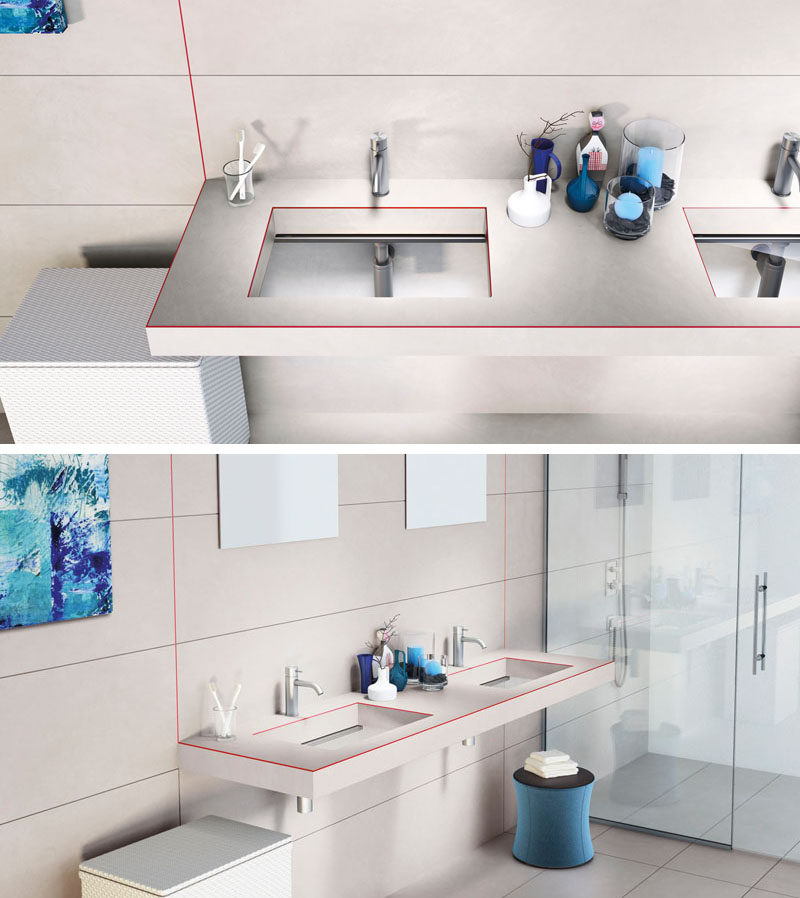 Slimtech finish
---
The resin finish on the Depth Basin creates a smooth continuous surface that makes it easy to clean and resistant to chemical cleaning agents often used in the bathroom.
---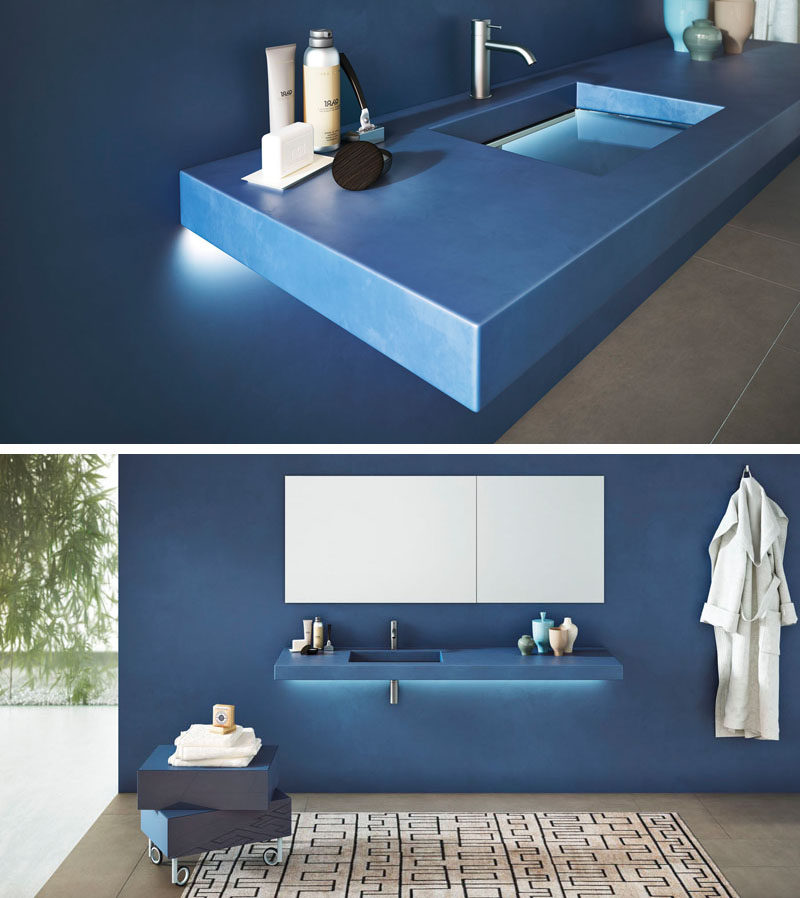 Resin finish
---
With the freedom to use either a single color or multiple colors, the laminate finish is stain resistant, easy to clean, and adds a pop of color to help you create a more playful look in the bathroom.
---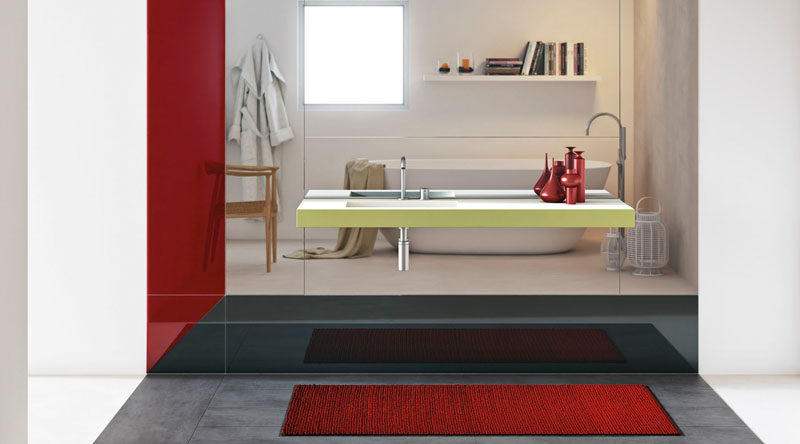 Laminate finish