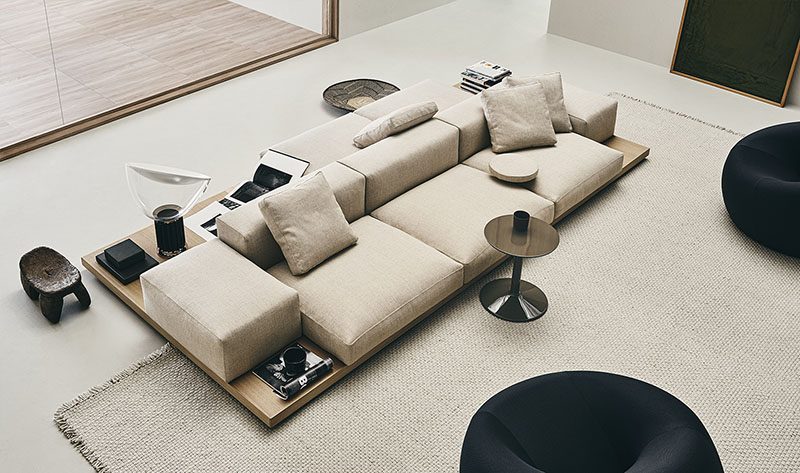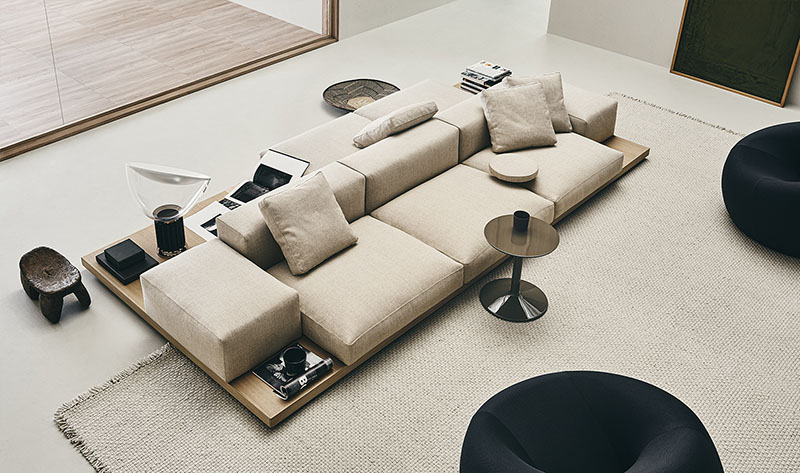 contemporist has partnered with B&B Italia to bring you this editorial feature
B&B Italia have introduced their new upholstered Dock sofa system, that's been designed by Piero Lissoni.
The sofa's shape is based around a solid platform which supports the eclectic compositions that span horizontally. The platform is a dynamic element, which extends for the sofa's entire length to form a base.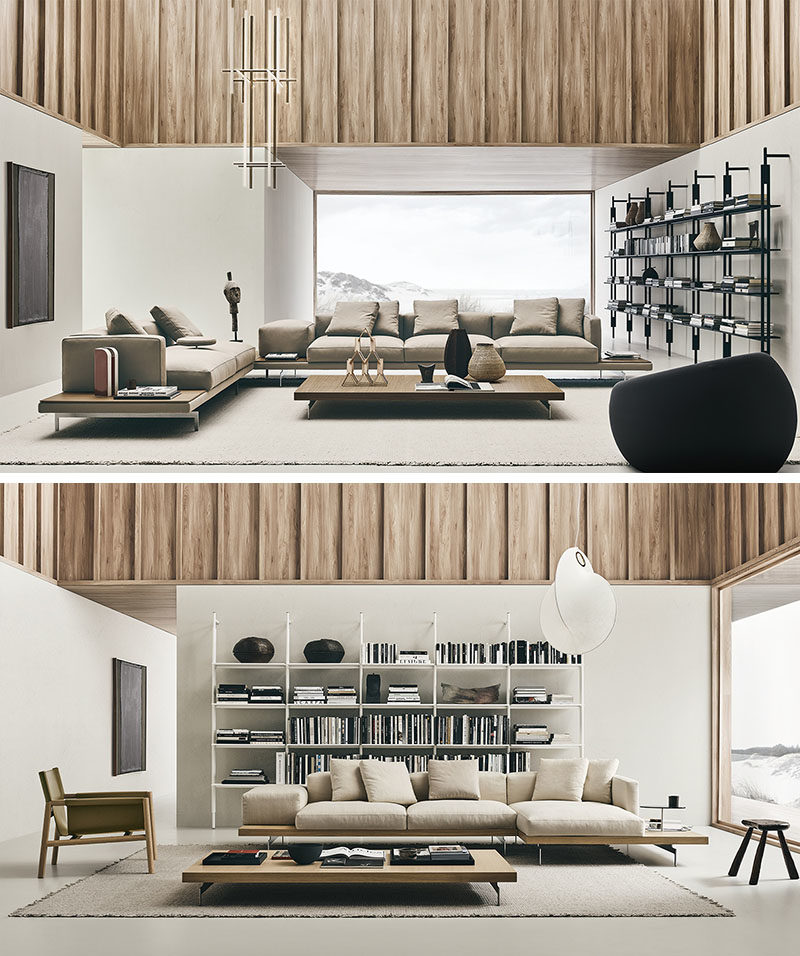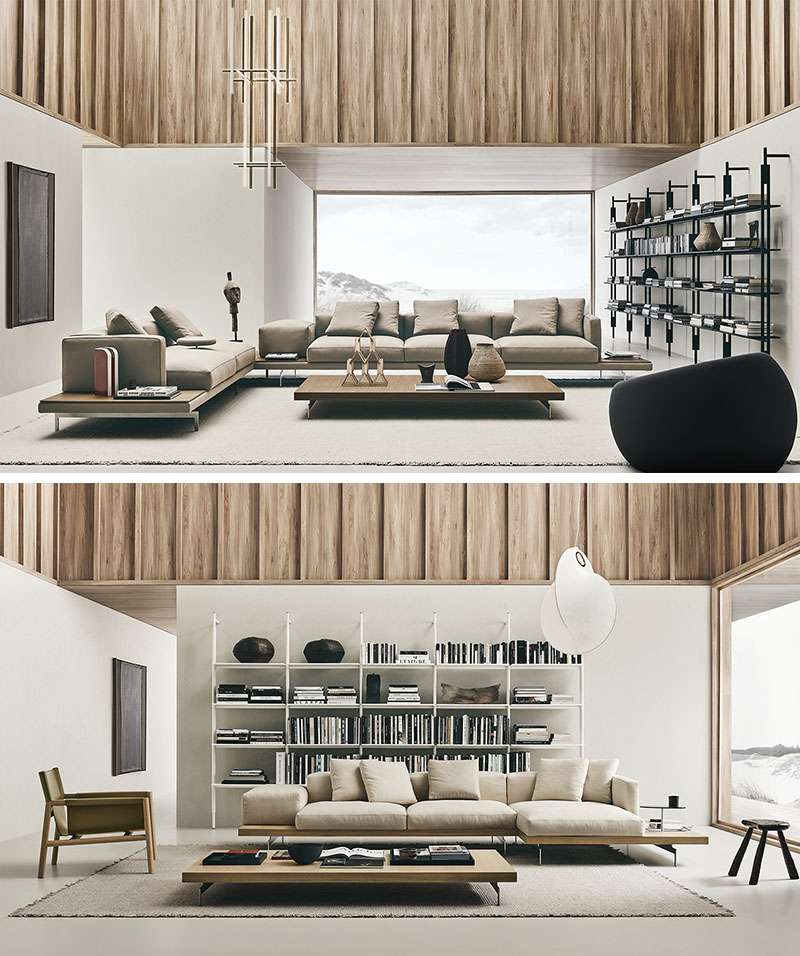 ---
The cushions play with sizes and proportions, making it possible to create double-sided, corner and chaise longue compositions, with or without backrests, which allow the furniture to be suitable for the center of the room.
---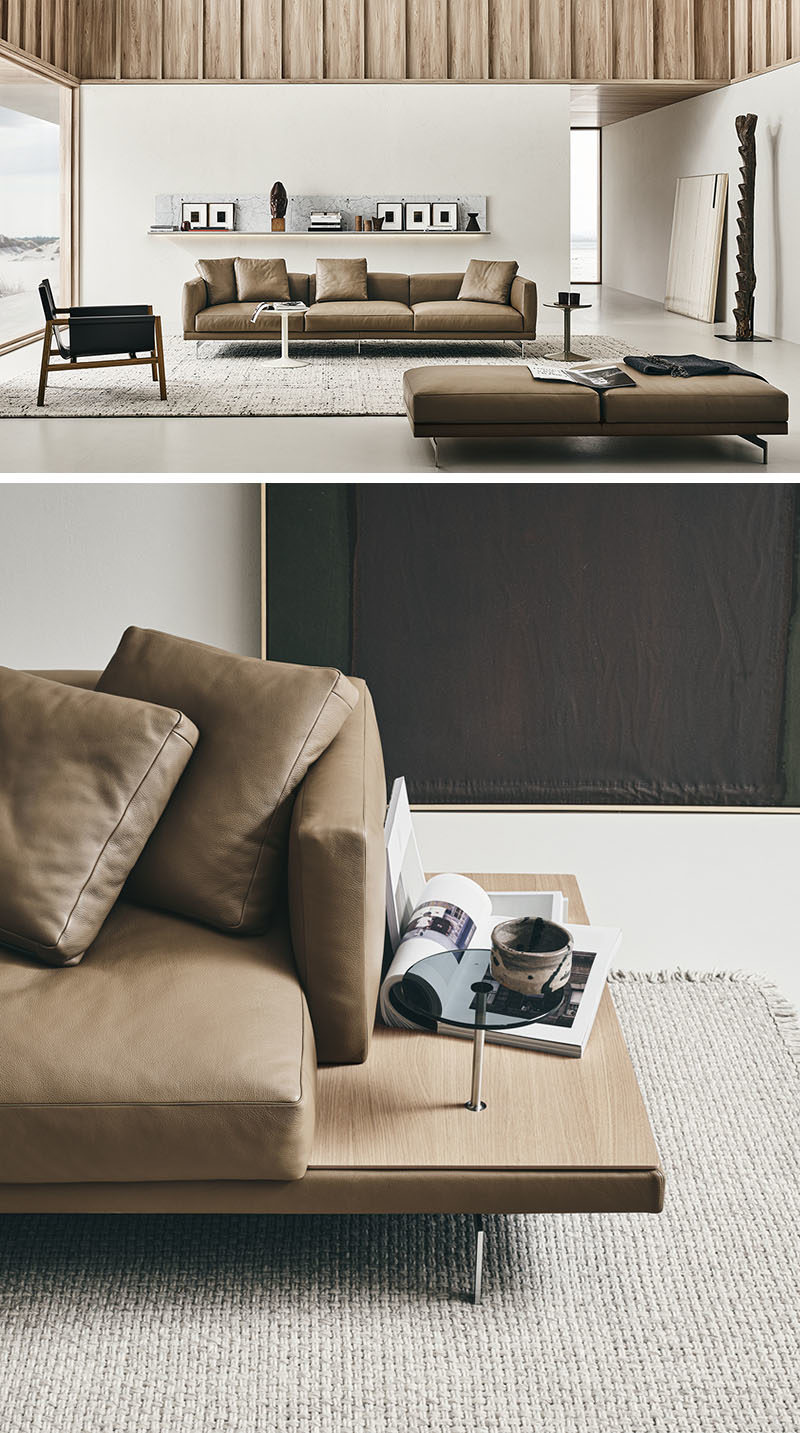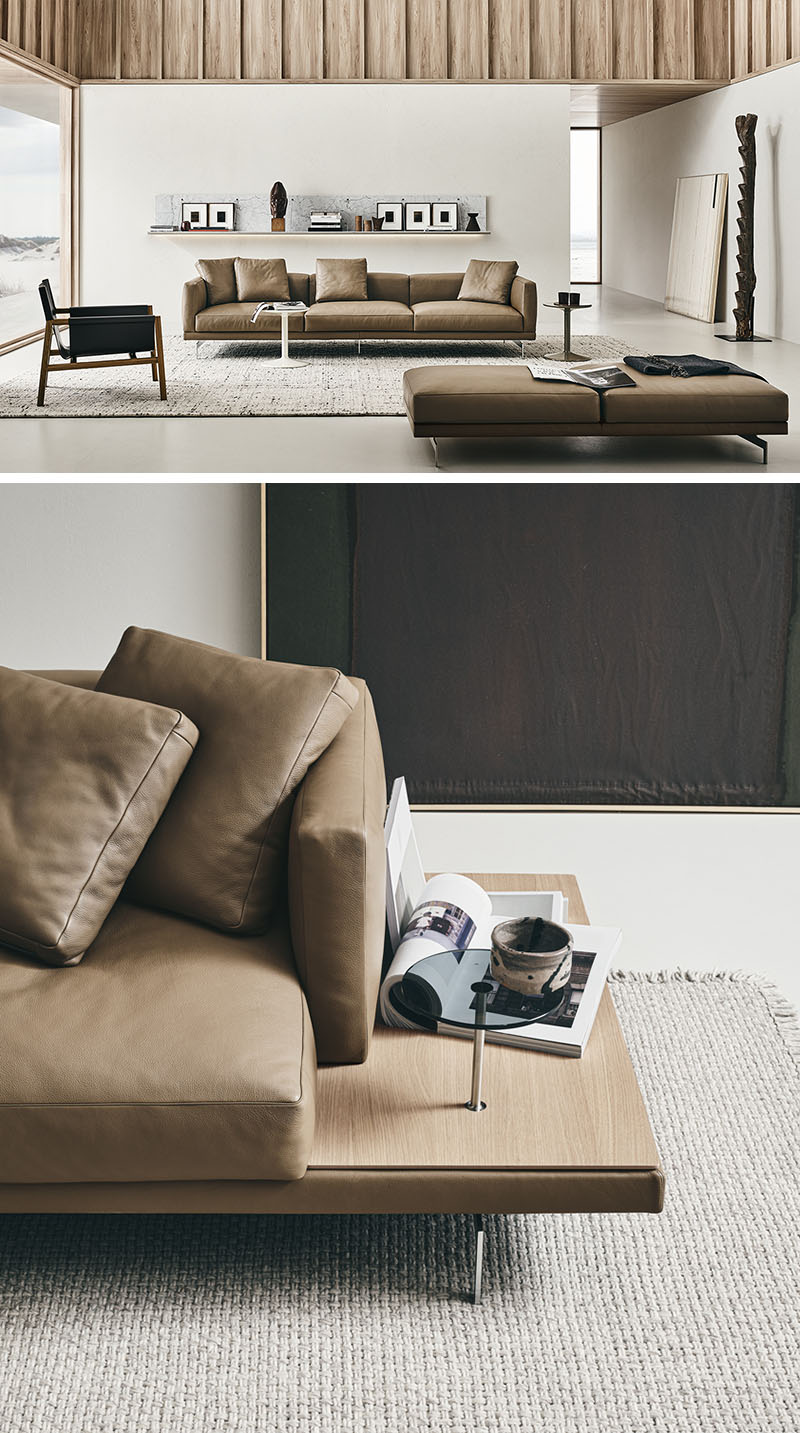 ---
In addition to the classic B&B Italia fabric and leather upholstery range, two new exclusive fabrics have been designed for Dock, with each of the armrests and seat cushions having elegant tone-on-tone stitching.

The comfortable soft padding creates a peaceful harbor, which can be further defined by the possibility to select from different depths and heights. There are three depths that can be combined with a 41 cm seat height, or with a lower 27 cm version which is almost ground level to create an far eastern style seat.
---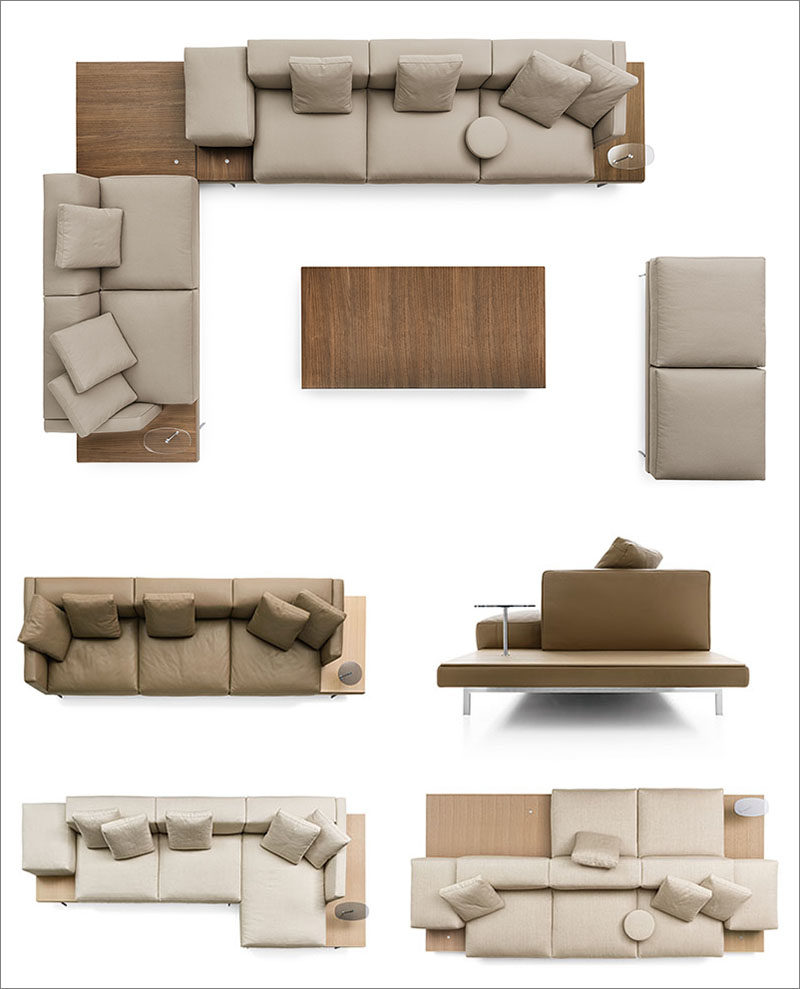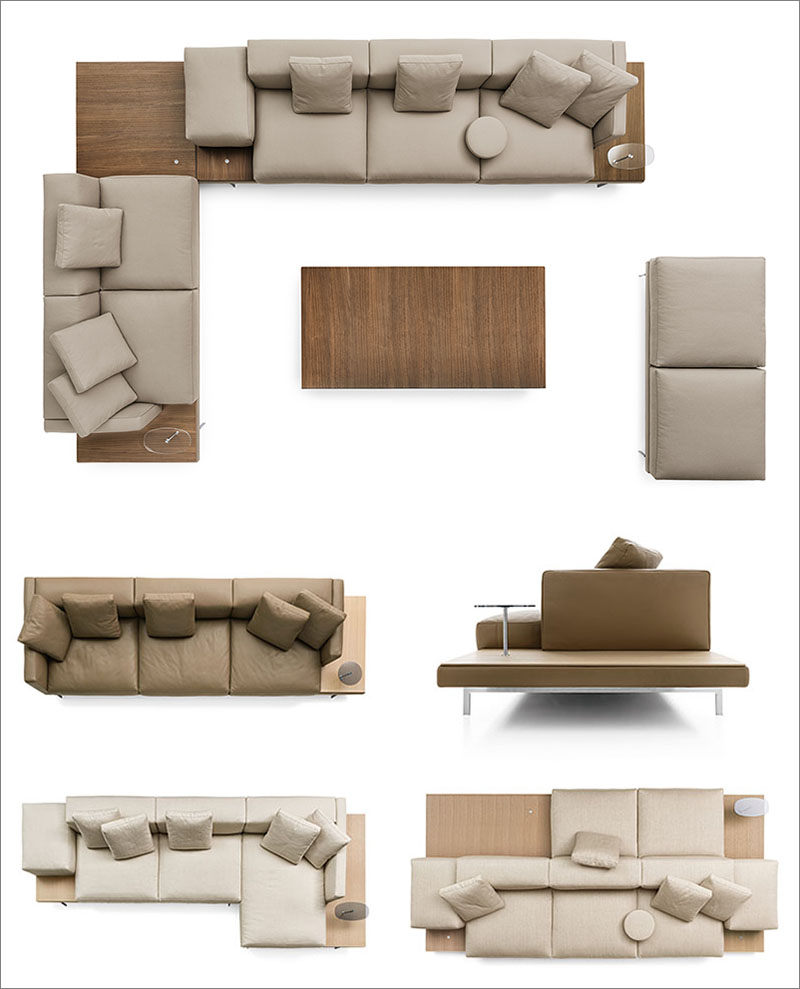 ---
Watch the video below to learn more, or download the new the B&B Italia catalogue here.
---
---
contemporist has partnered with B&B Italia to bring you this editorial feature