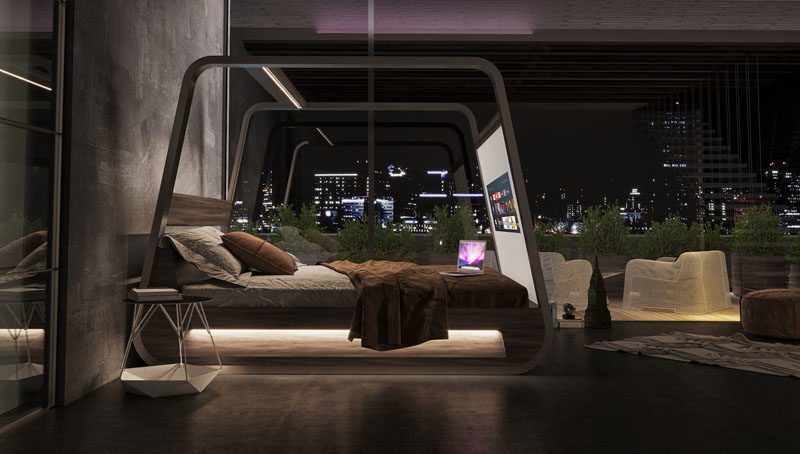 Italian architect and designer Fabio Vinella has designed the HiBed, a unique bed frame design that includes several hidden features.
The modern four-poster bed, which has its own app, can be connected to multiple devices to allow the user to operate the 4k projector, the 70-inch screen, as well as the invisible speakers that are built into the frame.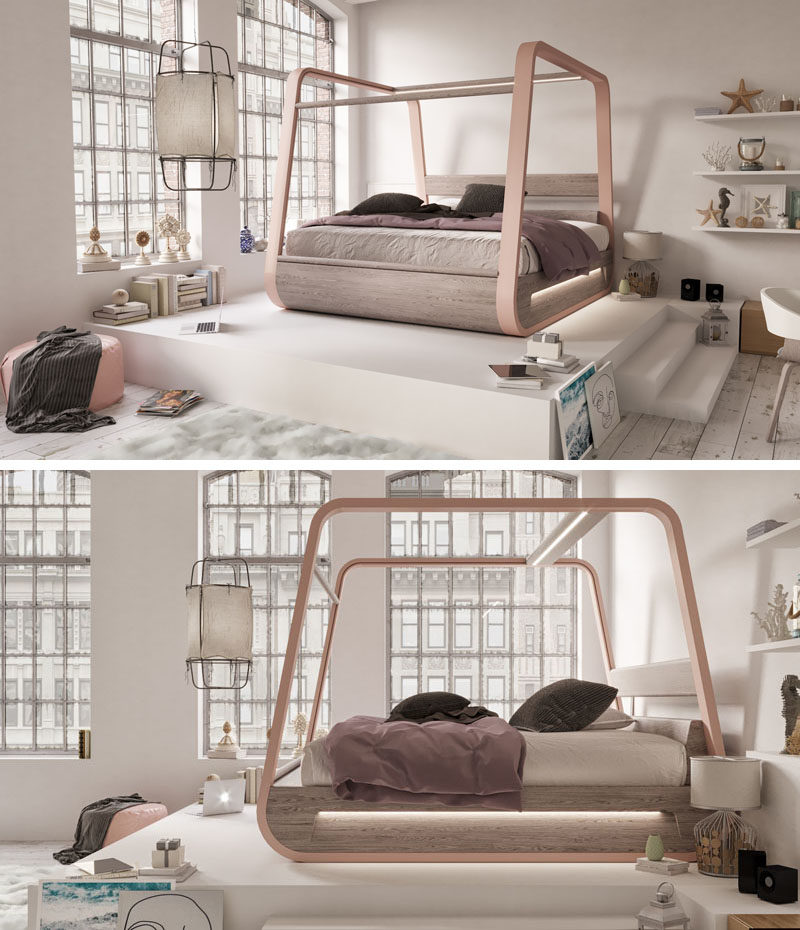 ---
The app can analyse sleep and biometric parameters, keep a log of body weight, as well as monitor temperature, air quality, and noise level.
The bed also includes built-in ambient lighting in multiple locations that can be used as a night light or as a dimmable reading light, and a smart alarm that can wake you up with audio notifications of weather and news.
---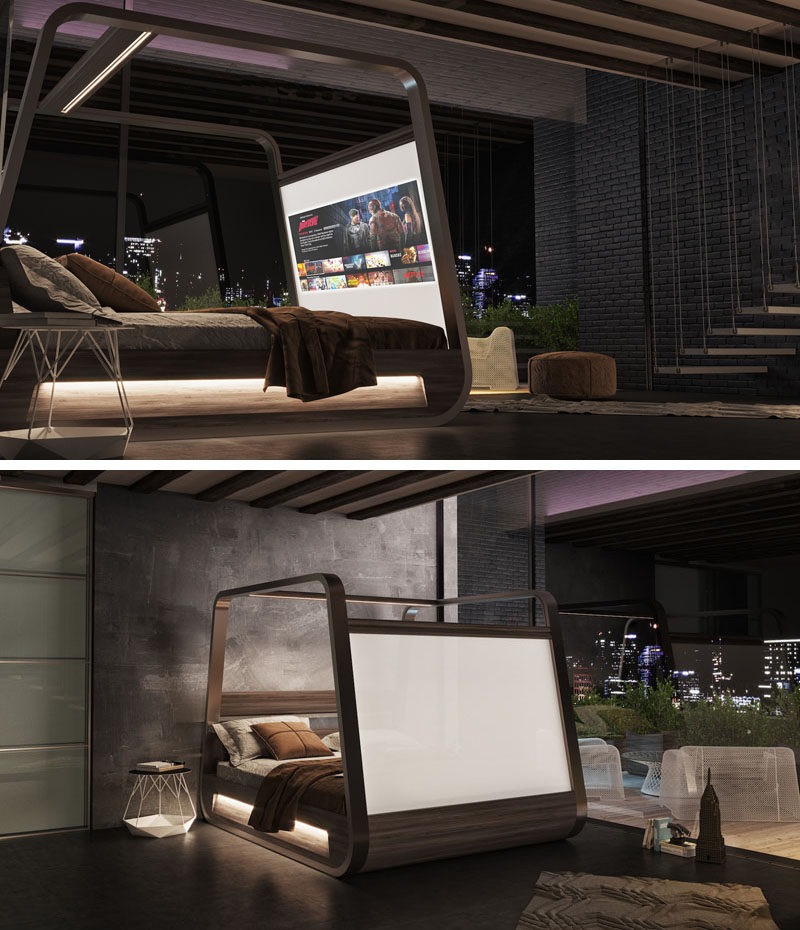 ---
Get the contemporist daily email newsletter – sign up here