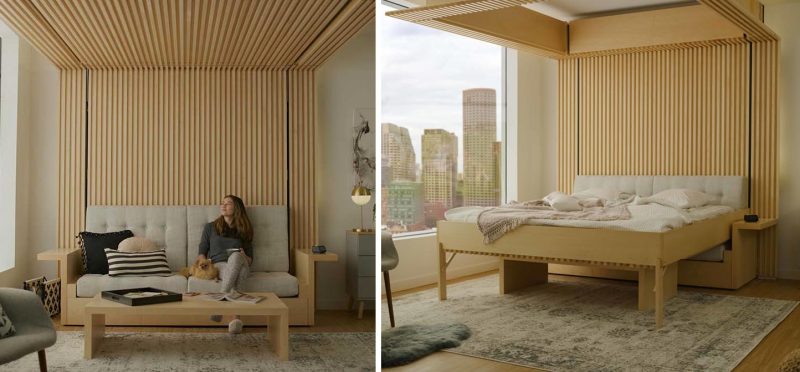 Ori, a company that makes smart furniture for small homes, has designed the 'Cloud Bed'.
The design, which wraps around from the ceiling to the wall, includes both a sofa and a bed, that transforms between the two seamlessly.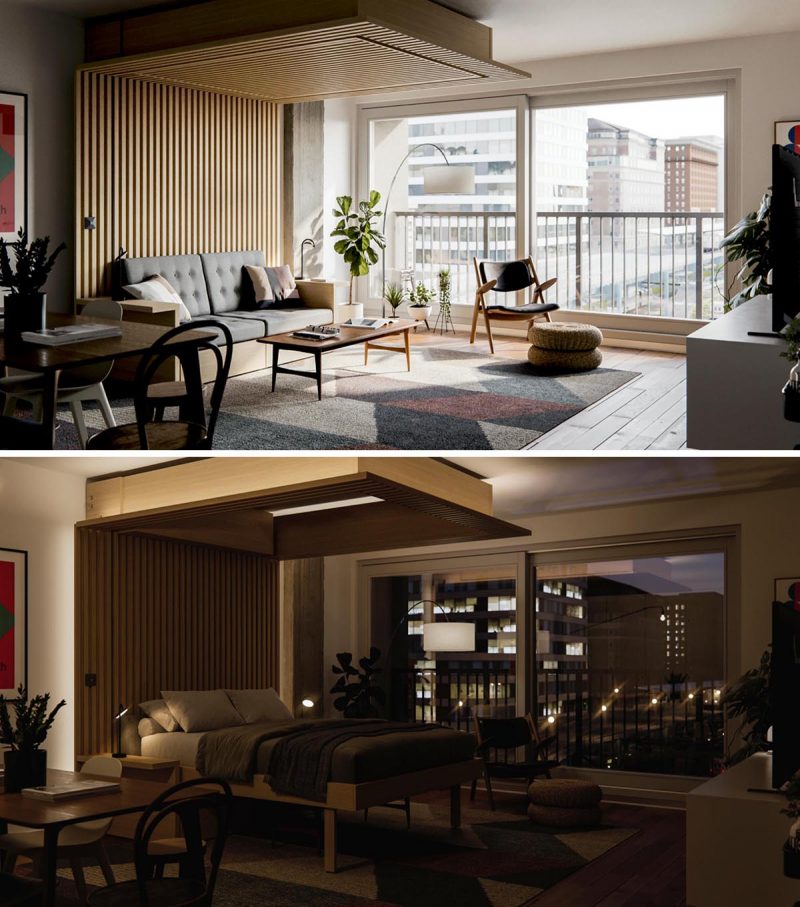 The Cloud Bed lowers from the ceiling, covering the cozy living space, and transforming the room into a bedroom.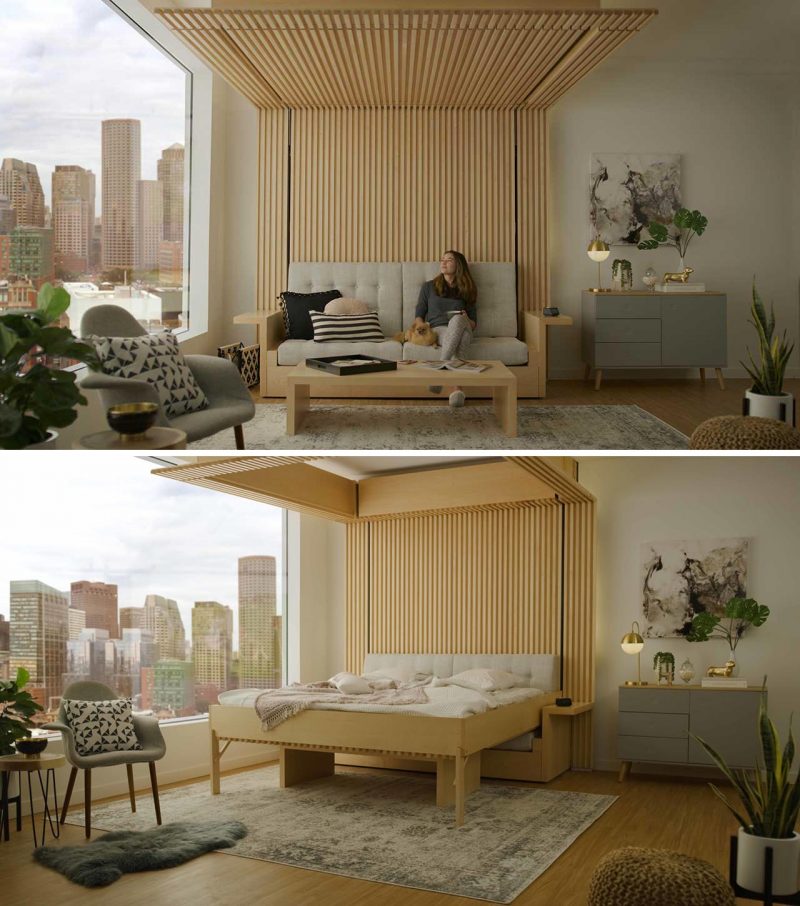 Watch the video below to see how the cloud bed moves.