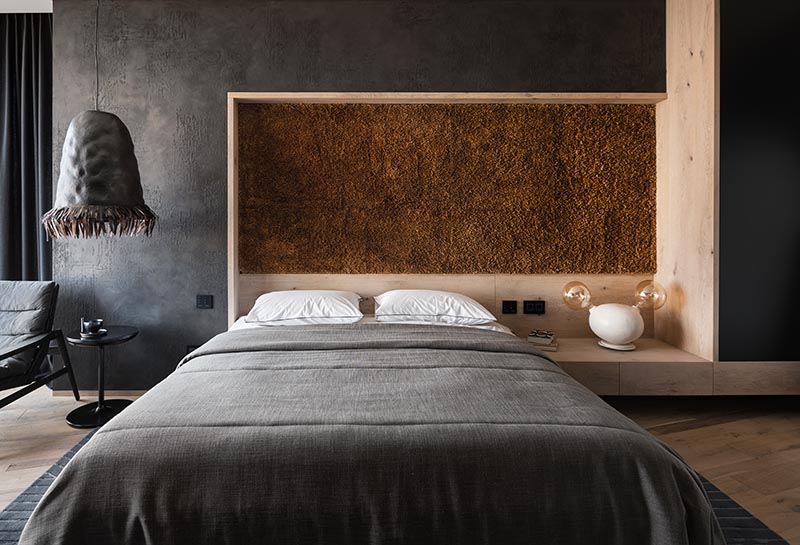 When designing a guest bedroom inside a house project in Kyiv, Ukraine, Sergey Makhno Architects created a unique bedroom accent wall that adds a natural element above the bed.
The earthy detail of the accent panel adds a textural element and is made from hundreds of Bulrush reed stems that were collected by hand.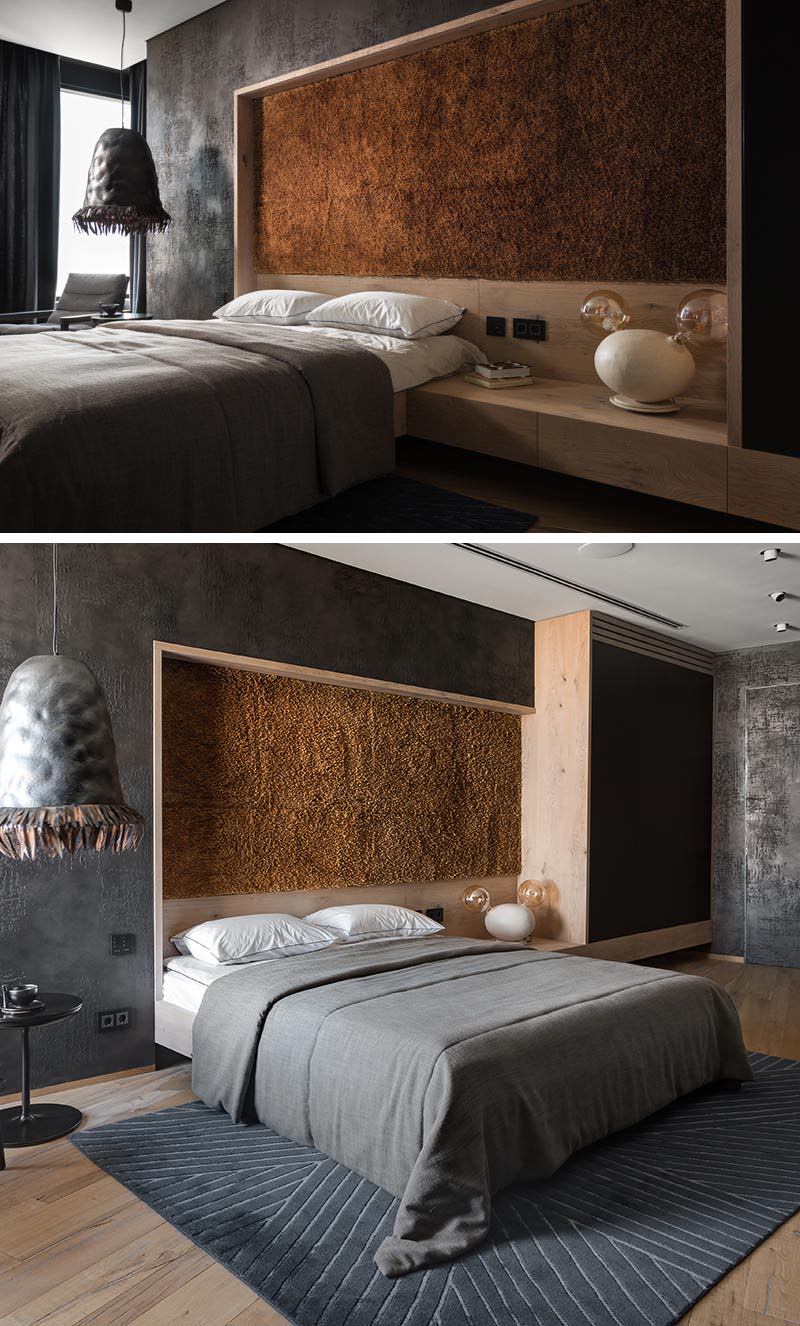 The accent panel took the creators 72 hours to complete, while the stems were treated with mordant (a dye fixative) to create a single unified color that would stand out against the deep greys in the bedroom.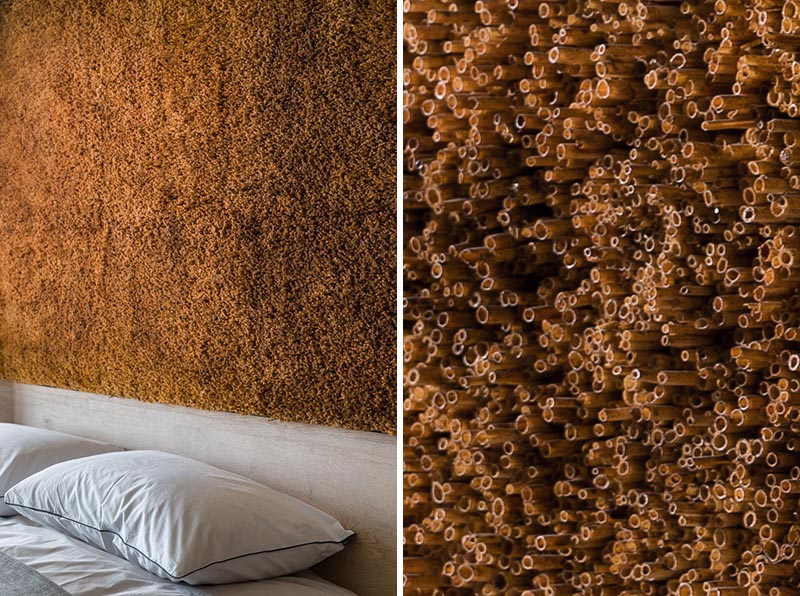 Photography by Andriy Avdeenko | Architect: Sergey Makhno Architects | Designers: Sergey Makhno, Illia Tovstonog, Pavlo Fisenko, Oleksandr Makhno, Artem Meshchankin, Tetiana Maslo, Anton Siryak, Julia Siryak