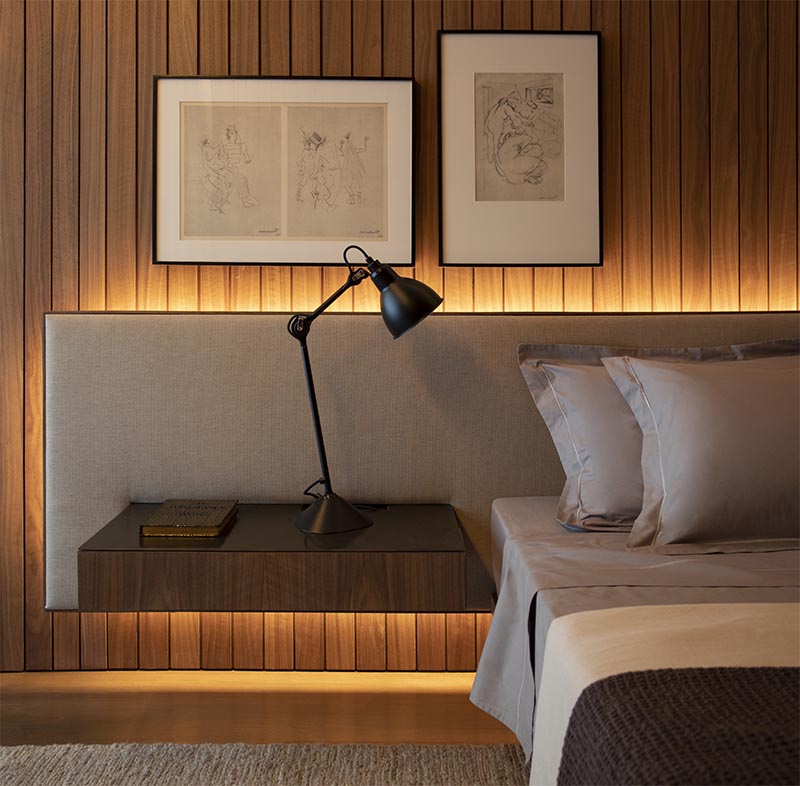 Marcio Kogan, Diana Radomysler, and Luciana Antunes of Studio MK27 recently completed an apartment in Sao Paulo, Brazil, and as part of the bedroom interior, they created an extra-wide headboard.

The light-colored padded headboard not only provides a backdrop for the bed, but also provides a defined place for the floating bedside tables to be attached.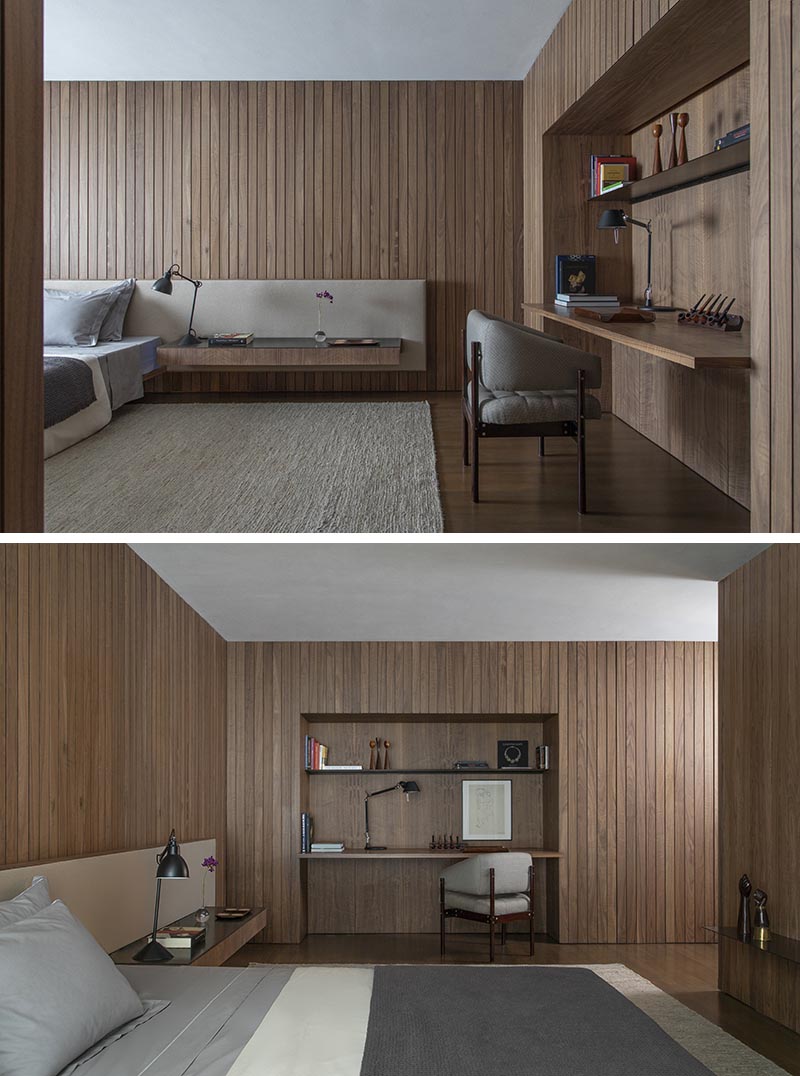 The bedside tables on each side match the height of the bed, while at night, a soft glow is created for the bedroom by the hidden lighting located behind the headboard. The lighting also helps to add a sense of warmth to the room.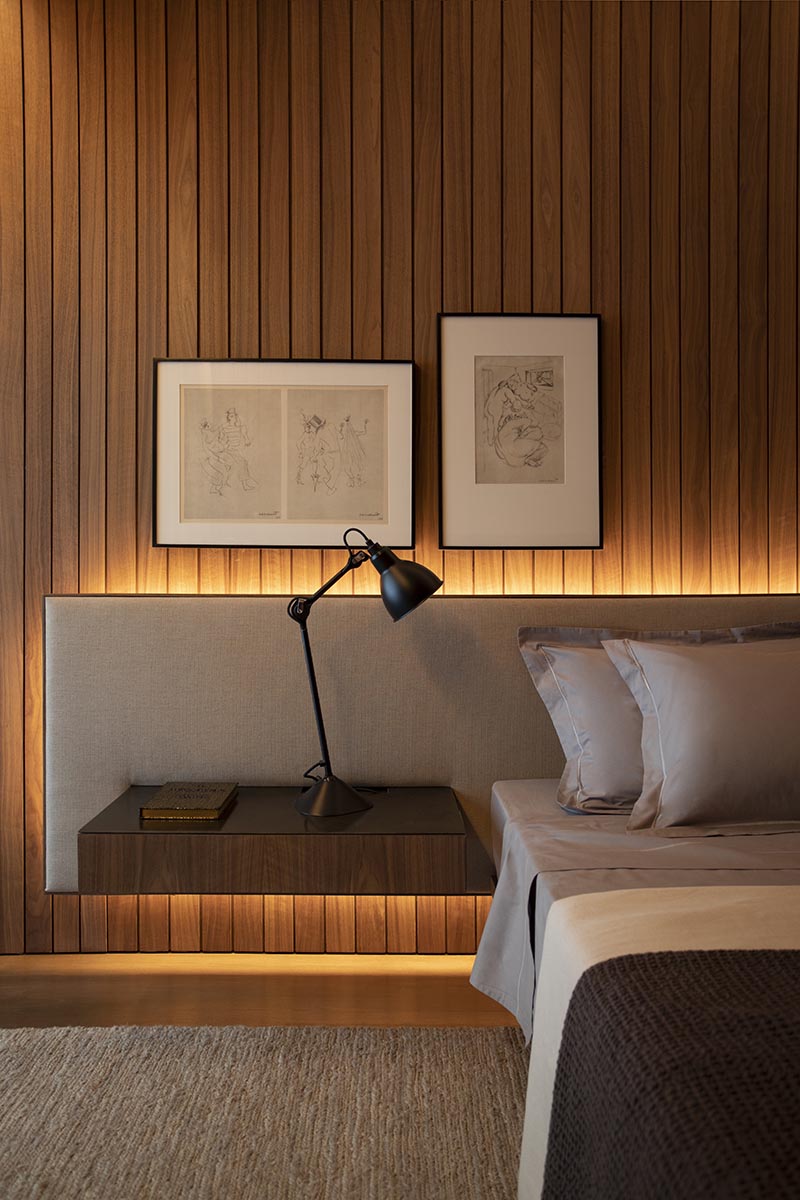 Photography: André Klotz | Architecture and Interiors: Studio MK27 – Marcio Kogan + Diana Radomysler + Luciana Antunes | Project Team: Carlos Costa, Giovanni Meirelles, Gustavo Ramos, Laura Guedes, Luisa Vicentini, Mariana Simas, Renato Perigo, Tamara Lichtenstein | Lighting Consultant: Studio IX