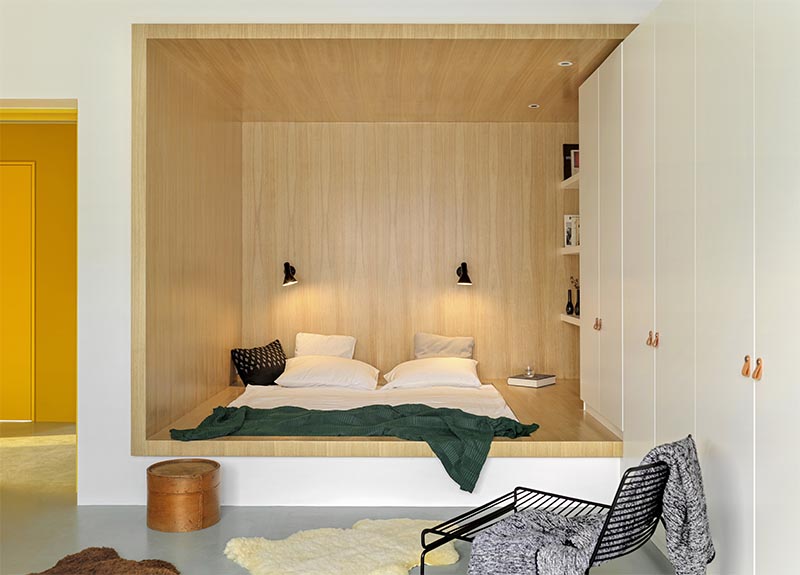 Architectural practice MDDM STUDIO were asked by their clients to renovate a townhouse in Beijing, and as part of the new interior, the master bedroom was designed to create more open floor space by the windows.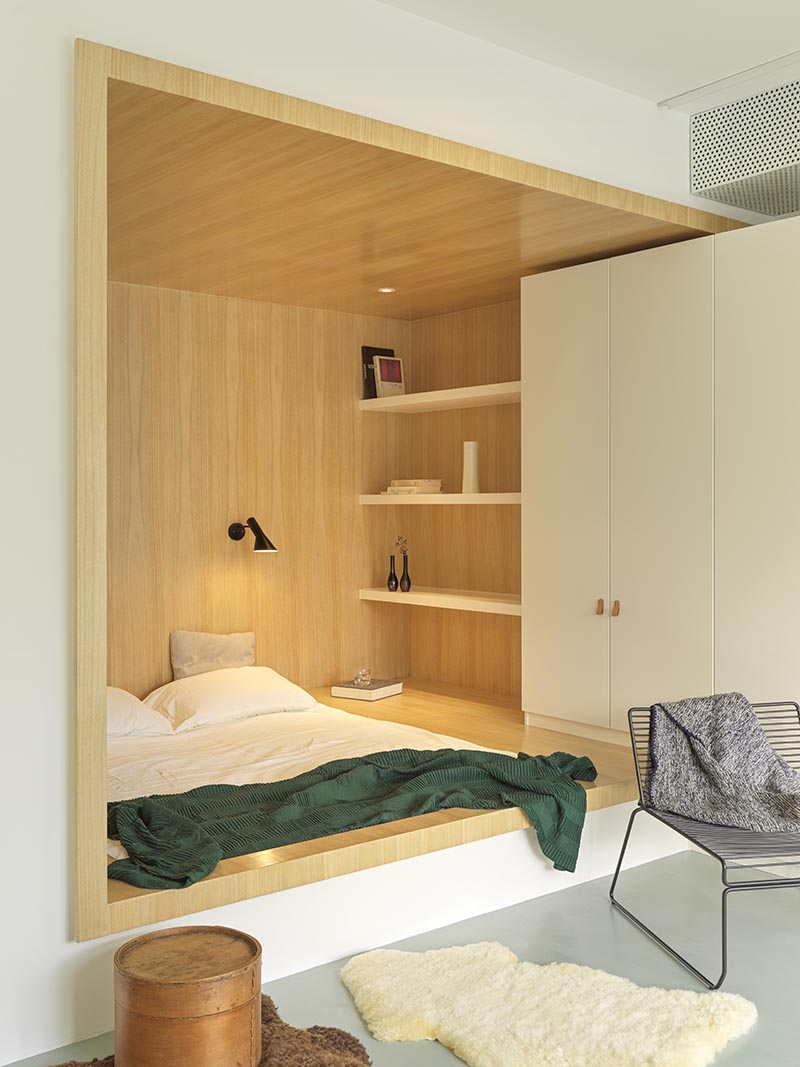 Instead of having a freestanding bed, the designers made use of an odd-shaped corner and positioned the bed within the base of its own wood-lined niche, allowing for more floor space by the large windows.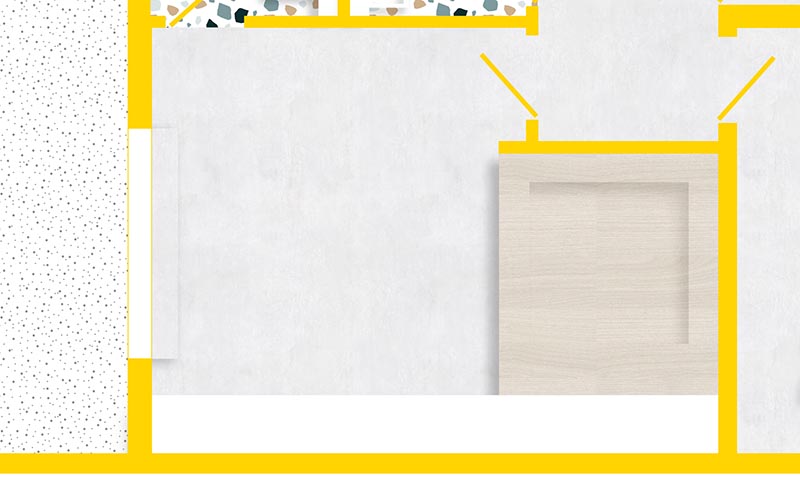 The niche, which helps to create a cozy and relaxing sleeping environment, also has a pair of wall lights that act as bedside lamps, as well as three white shelves that match the adjacent wardrobe.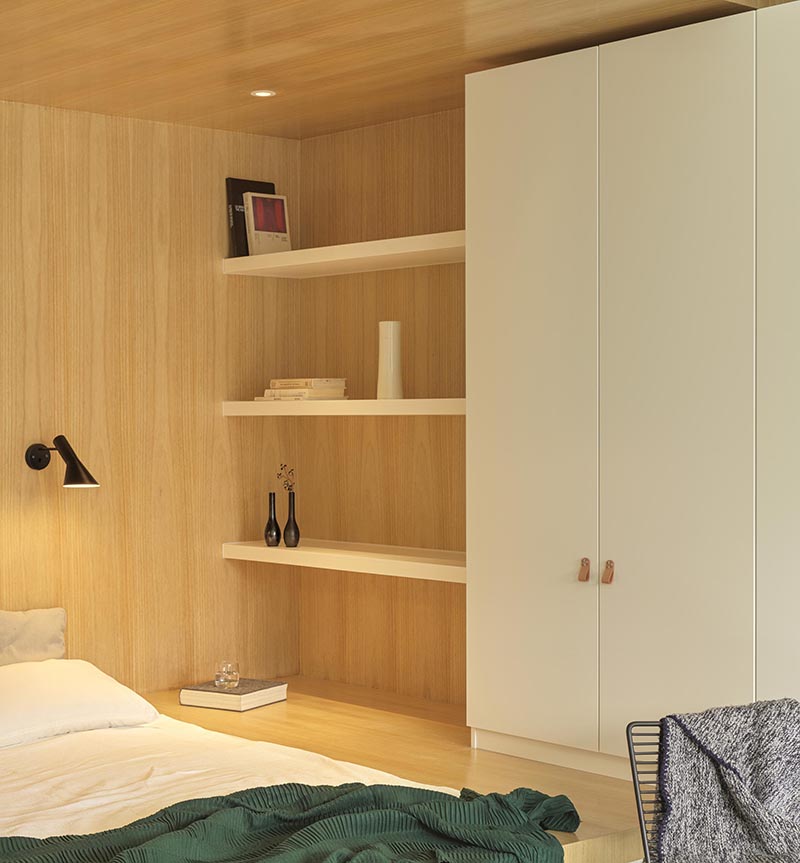 Photography: Jonathan Leijonhufvud | Design: MDDM STUDIO | Team: Margret Domko, Momo Andrea Destro, Amirlin Sunderiya | Contractor: Mi2 Interior Project Co,. Ltd