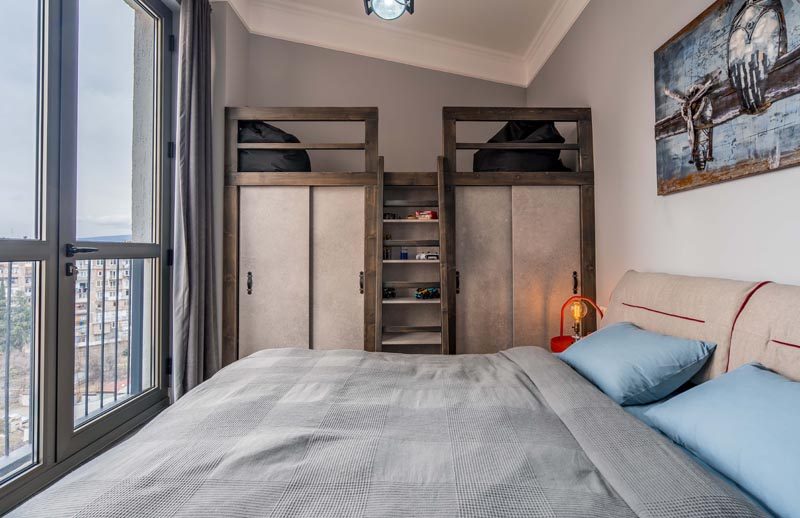 Interior design studio 4VISUAL has completed the design of a bedroom that has a lofted seating area with storage space below it.
The original bedroom didn't have any closet space, so the designers solved the problem by creating a pair of closets with sliding doors. As the ceiling is very high, the space above the closets was able to be used to create a seating/lounge area.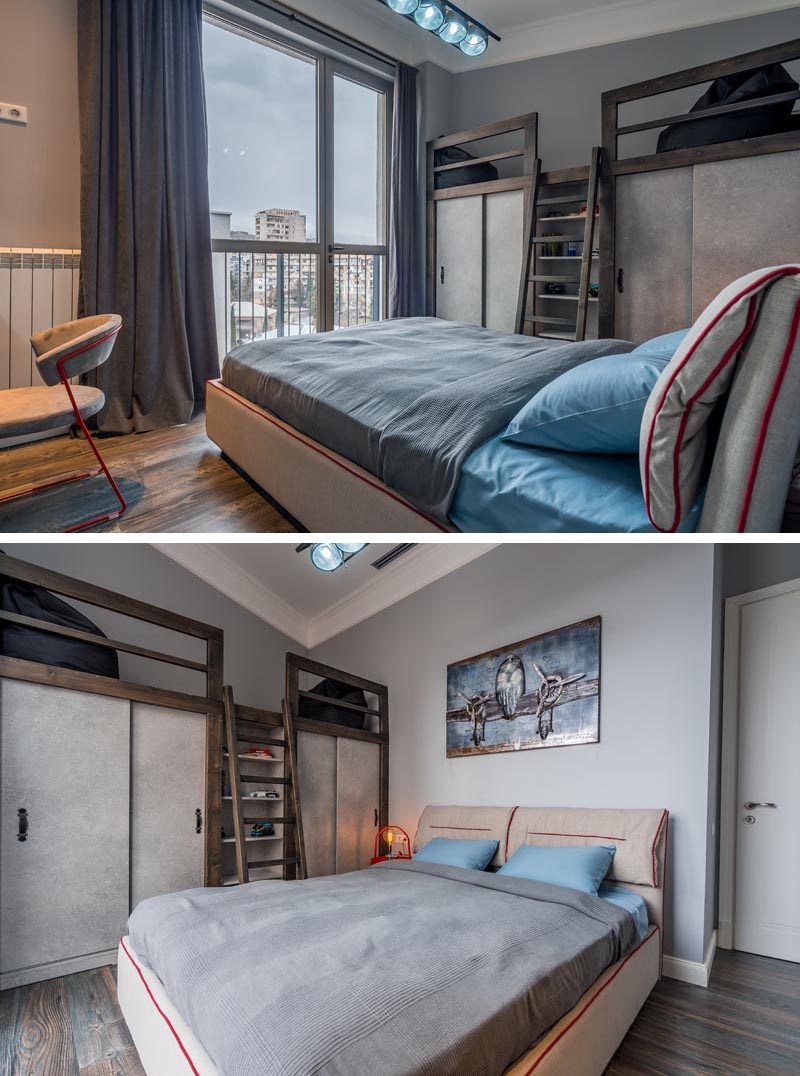 ---
A shelf separates the closets, while a wood ladder leads up to the seating area that's been furnished with a couple of black beanbags.
---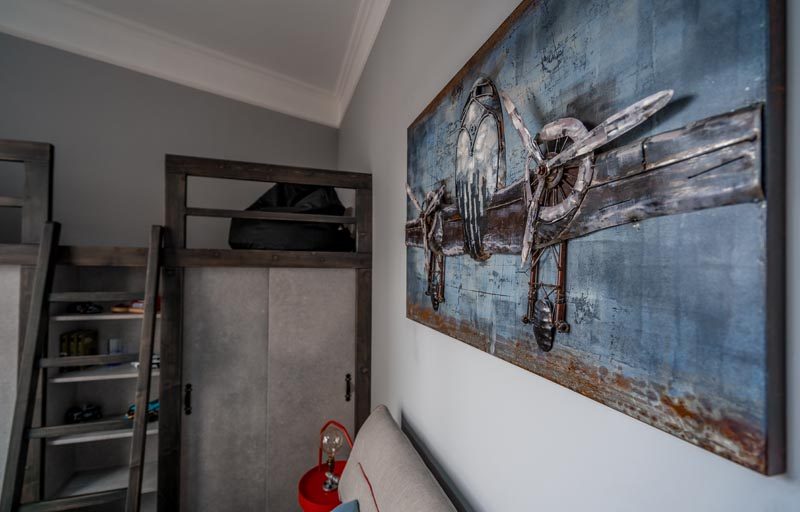 ---
Looking down from the loft, you can see the layout of the bedroom, with a small alcove now being home to a desk area with wood shelving above.
---