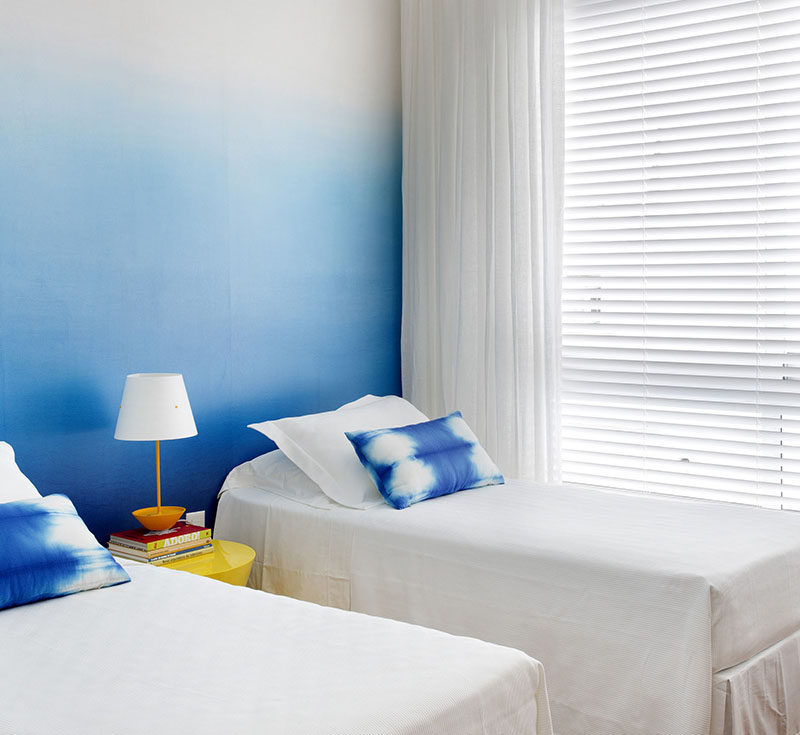 If you've been looking for a way to change up the color of your bedroom, but don't want to commit to painting an entire wall, consider adding an ombre wall, like the one included in this apartment in Brazil designed by Yamagata Architecture.
Rather than painting an entire wall in a single shade of blue, the designers used a wallpaper to create the look of an ombre wall that's stylish and less overpowering than a bold all blue wall.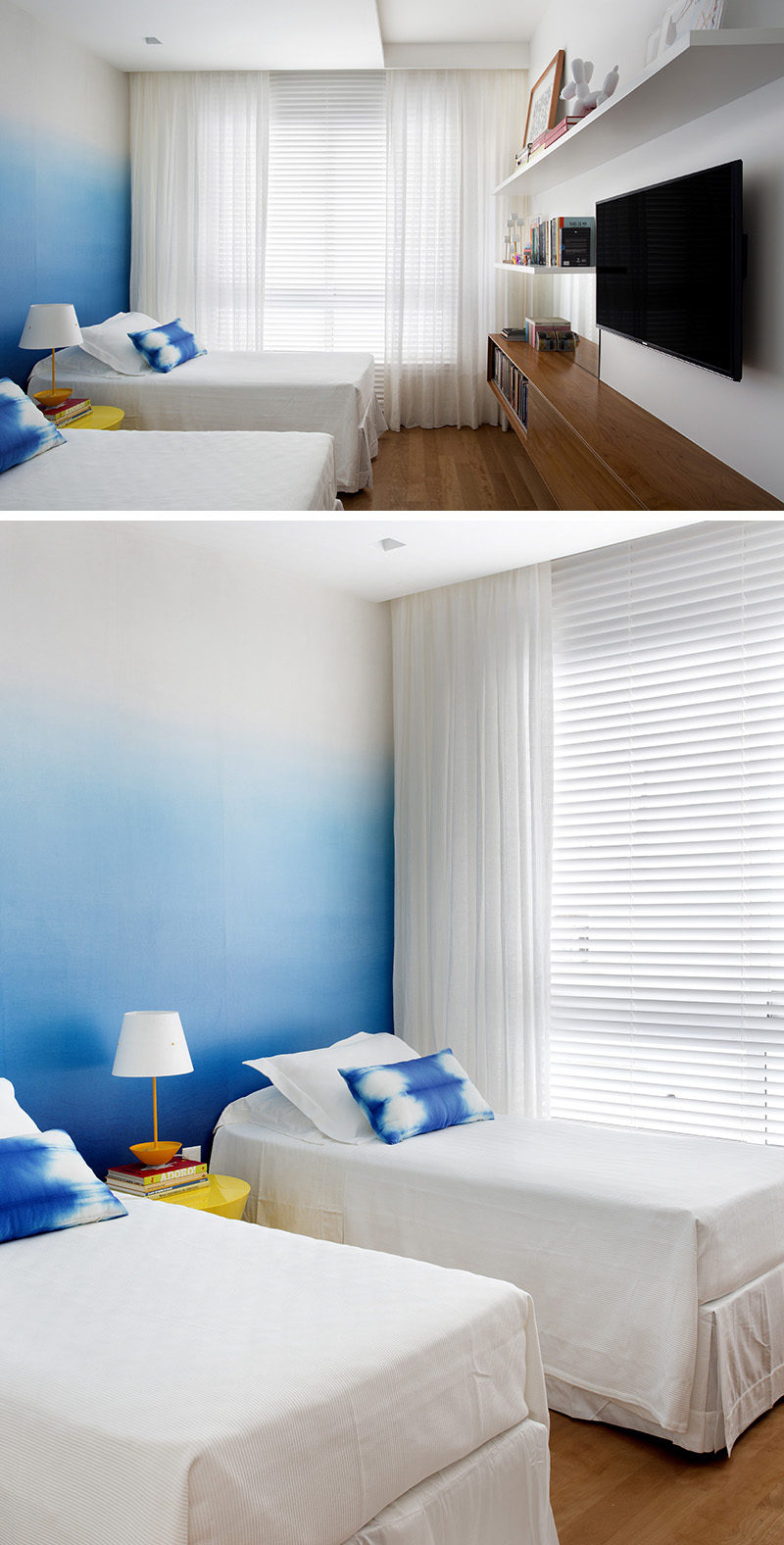 By pairing the ombre wallpaper with tie dyed accent pillows and a pop of yellow, the finished look is playful, fun, and perfect for kids and teens.