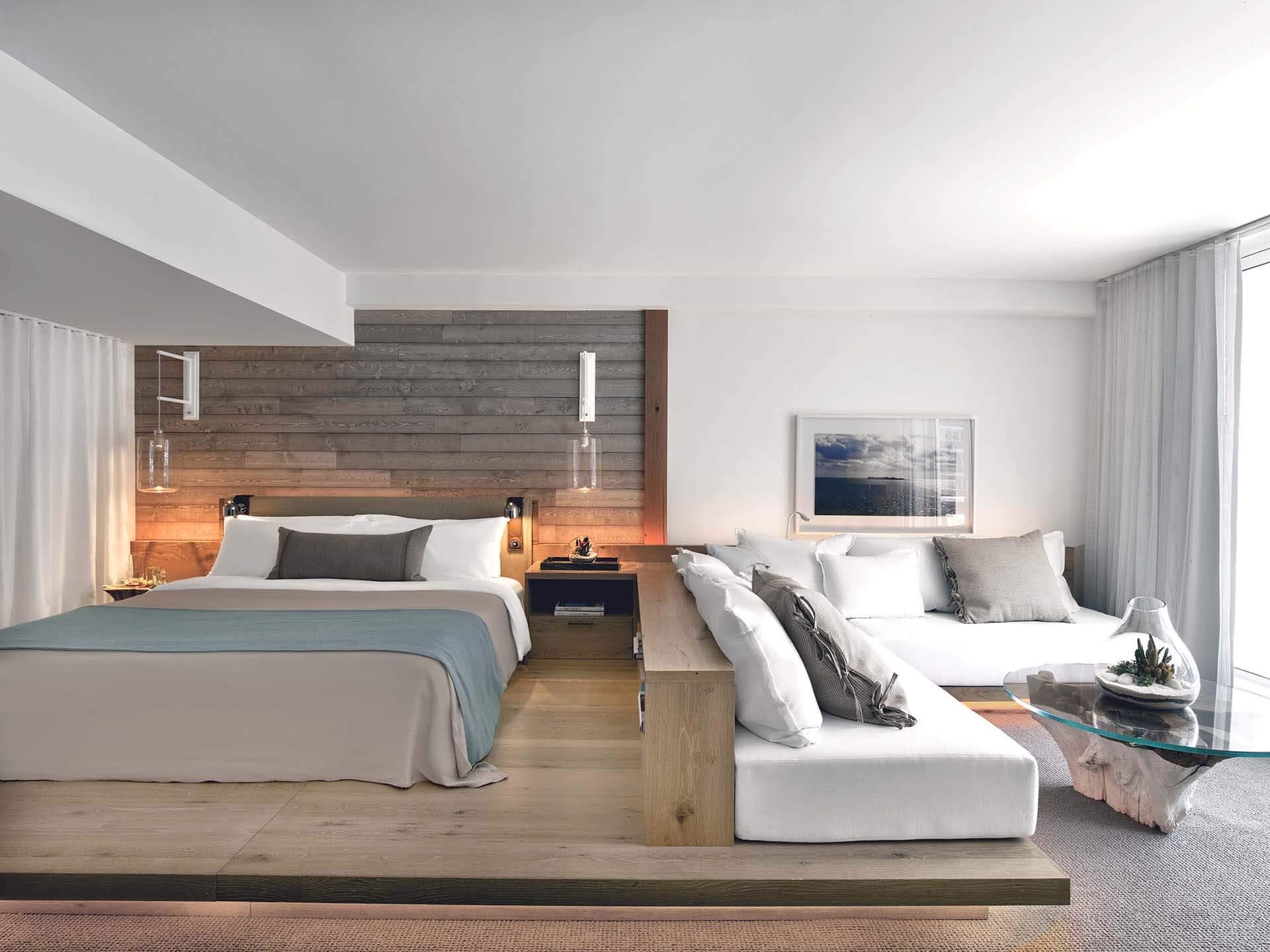 If you have a large bedroom and you're trying to create different zones, you might find some inspiration in this hotel room at the 1 Hotel, located in Miami's South Beach.

Designed by Meyer Davis, the hotel room features a bed positioned on top of a rough-hewn oak platform. Natural wood elements are also included in the design of the accent wall behind the bed, which is made from salvaged driftwood, and the custom-designed low shelf that's designed to separate the sleeping area from the lounge area.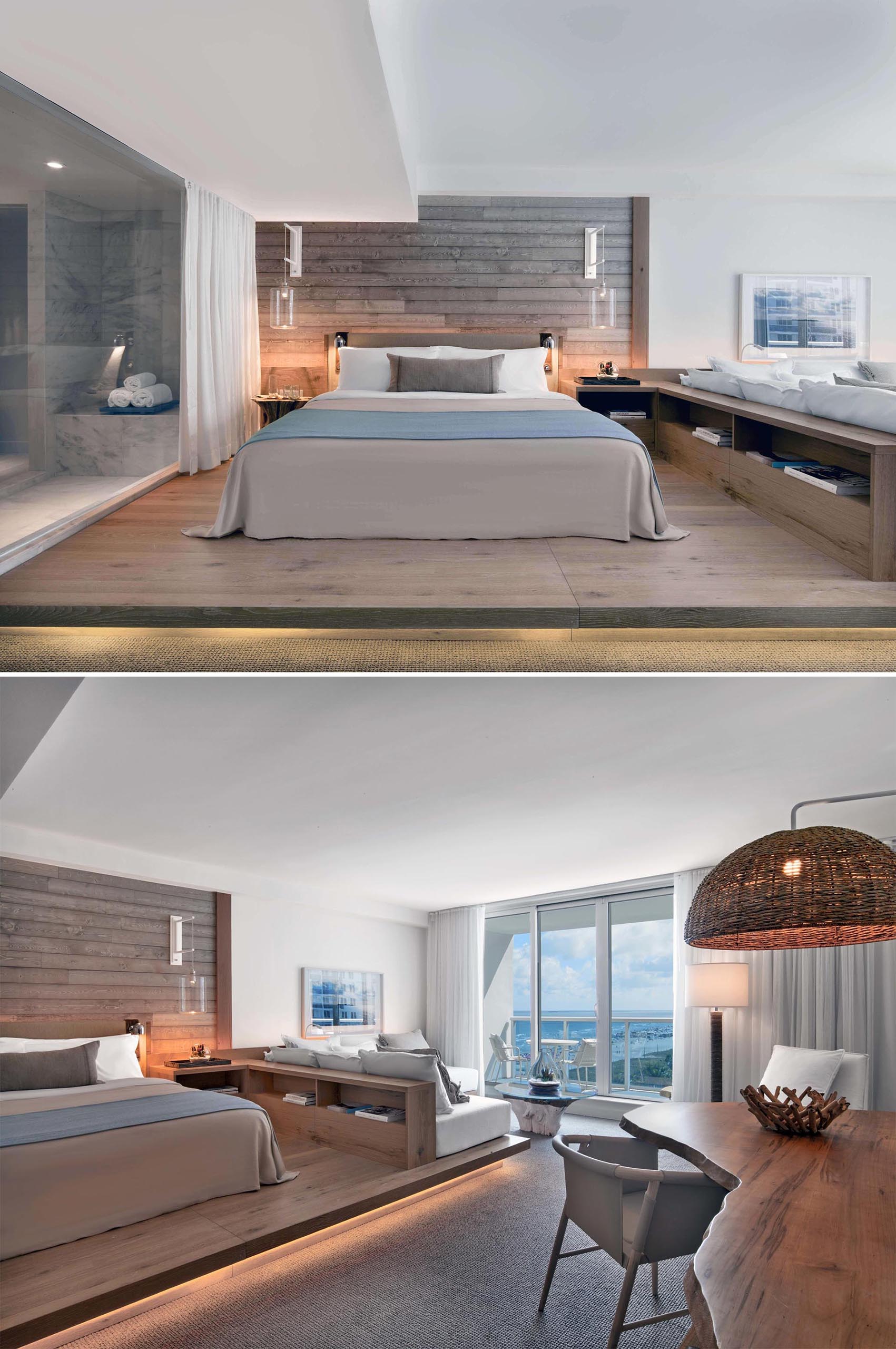 The raised wood platform continues through to the lounge area, becoming the base for the wrap-around daybed sofa, while the shelving creates a backrest for the seating.

Apart from the wood platform being used to create both areas, it also provides a place to hide lighting along the floor, creating a warm and soft glow to the room.