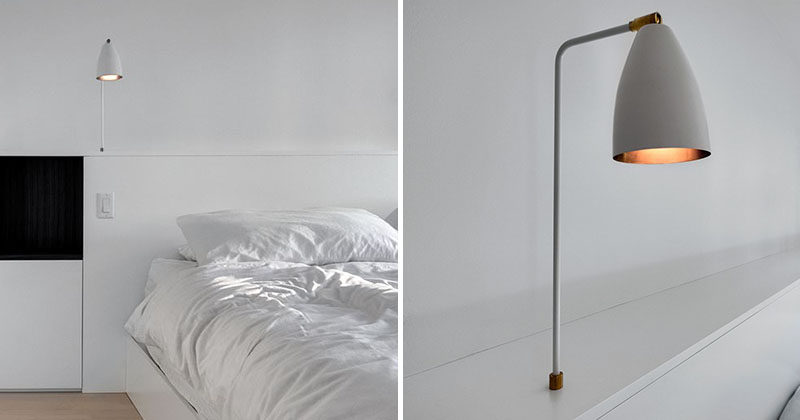 When APPAREIL architecture were designing this contemporary home in Montreal, Canada, they came up with a creative idea for lighting the bedroom.
Instead of having standalone bedside table lamps on bedside tables, they custom-built a headboard that sits against the wall, but is also slightly wider than a normal headboard.
As part of the design, the lamps have been built directly into the top of the headboard and you aren't able to see any wiring for the lamps, creating a clean and modern look.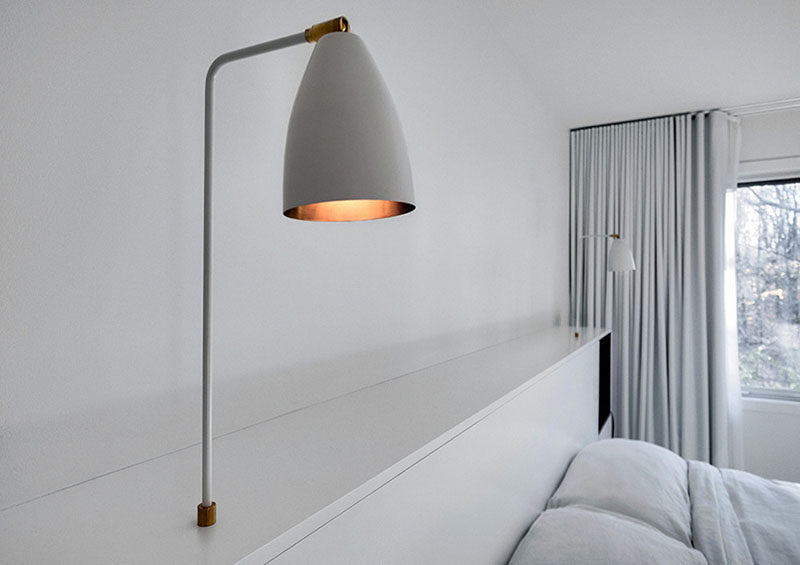 ---
As you can see in the photo below, easily reachable switches are at an arms length when lying in bed. An added benefit of having a deep headboard is that is also allows you to create storage space for books and personal items.
---