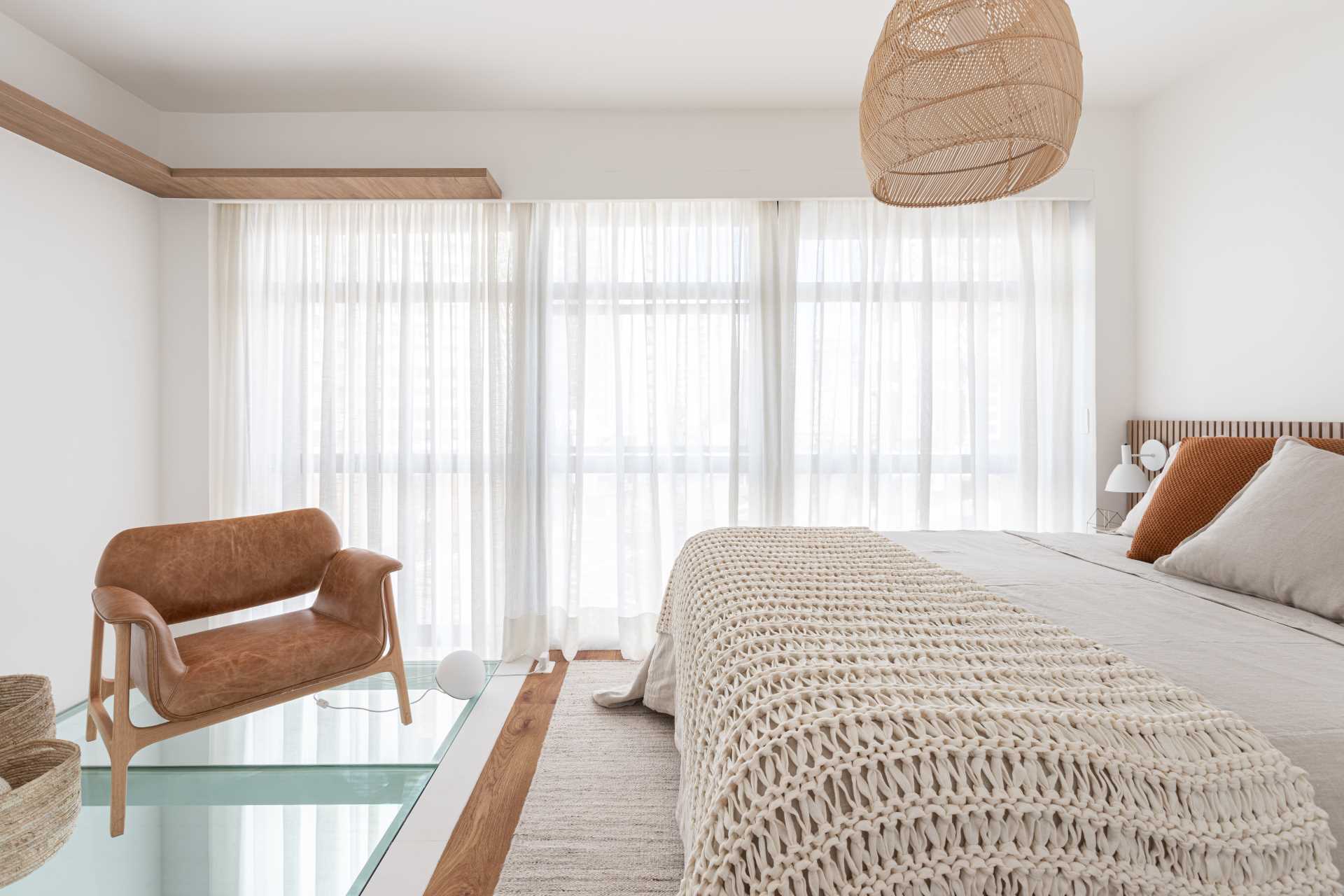 Fenda Arquitetura has shared photos of their project, a modern one-bedroom apartment in Sao Paulo, Brazil, that features a partial glass floor in the bedroom.
The apartment has been designed with the living space on the lower floor, while the bedroom is located upstairs.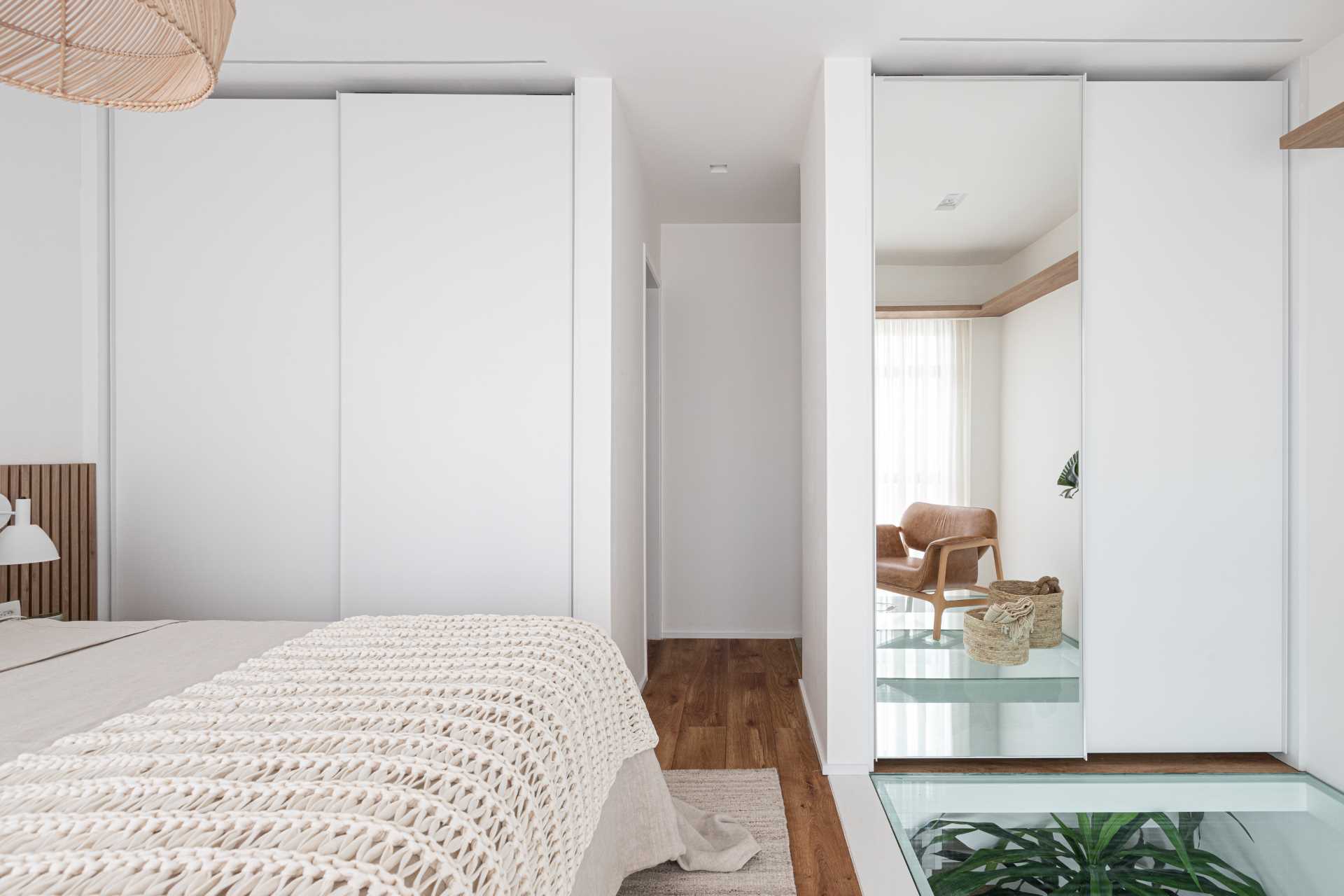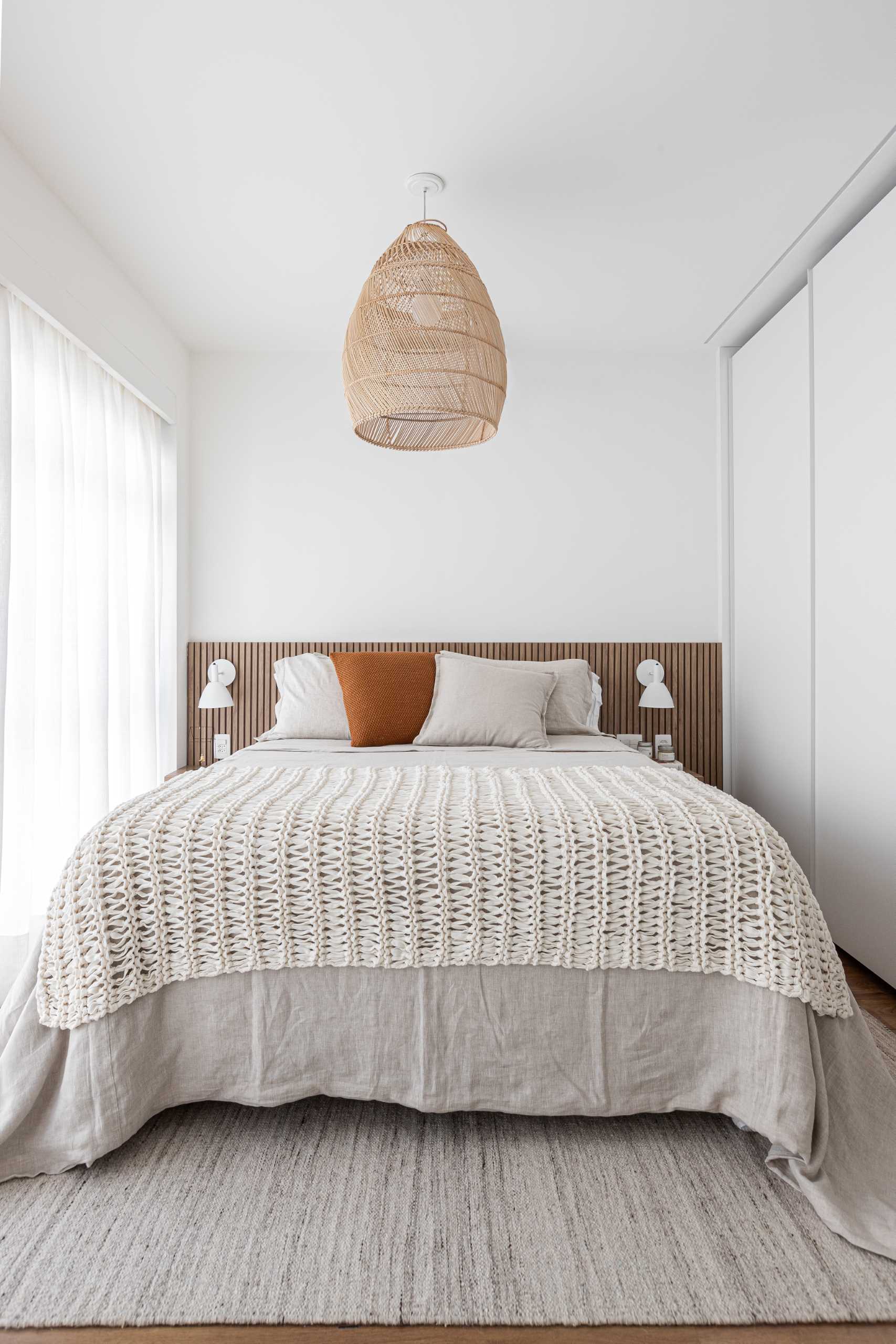 One interesting design element in the bedroom is the inclusion of a partial glass floor that provides views of the living room downstairs.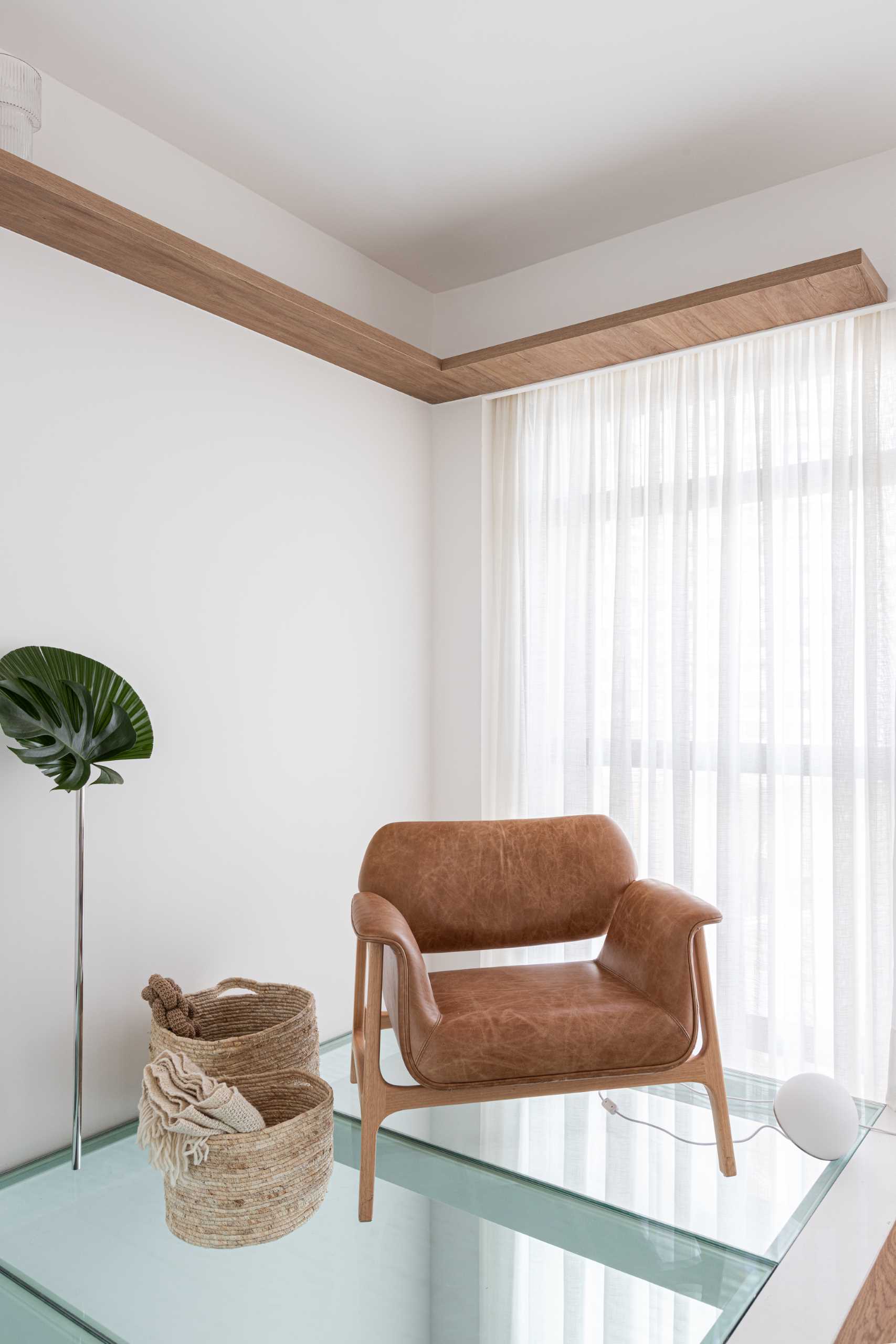 The glass floor was included as the original layout of the apartment had a double-height ceiling, and when the designers created the space, they added a mezzanine to allow for a private bedroom.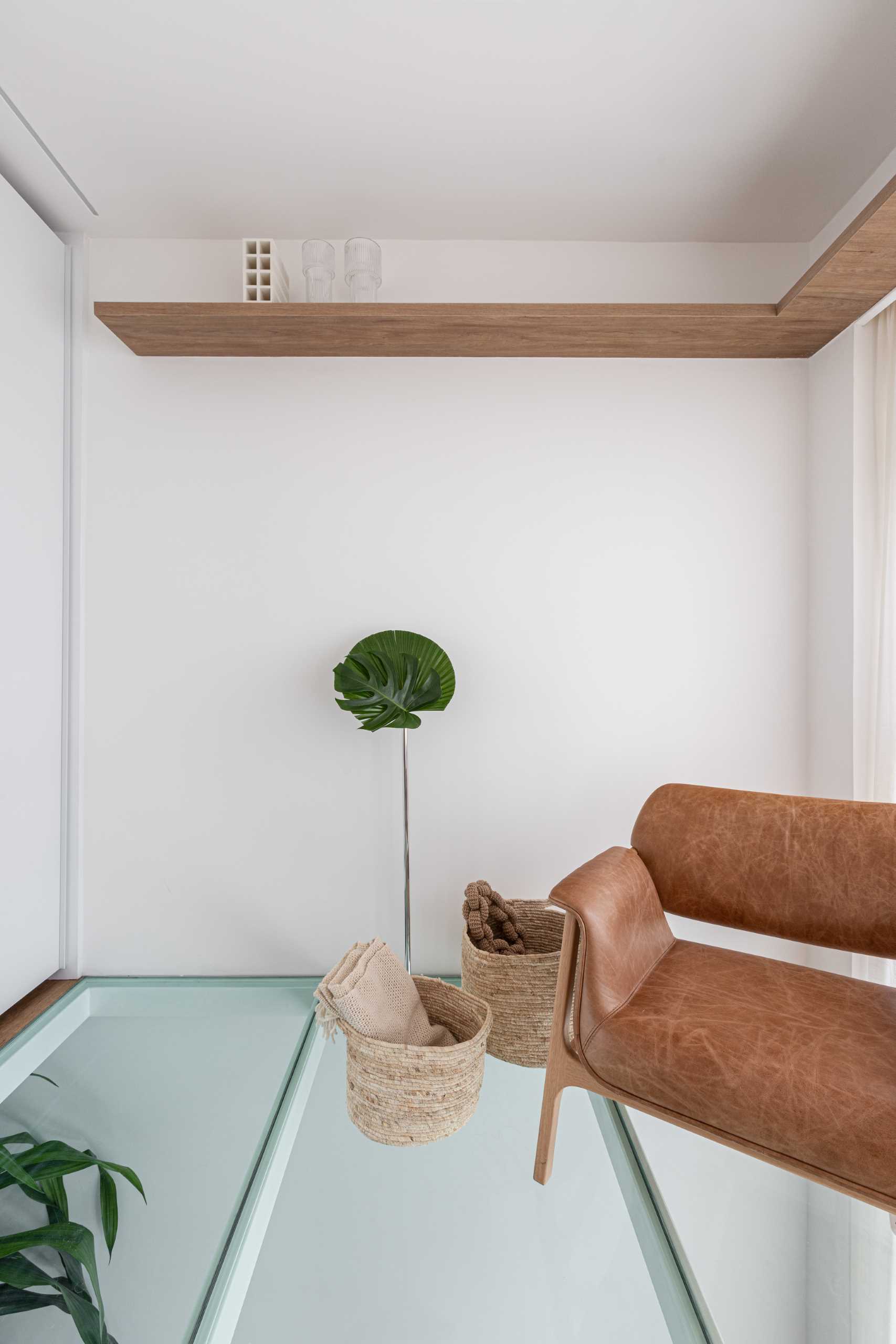 They did this by installing a metal structure, which then in turn allowed for glass panels to be added. This glass floor lets the natural light from the windows travel through to the lower floor.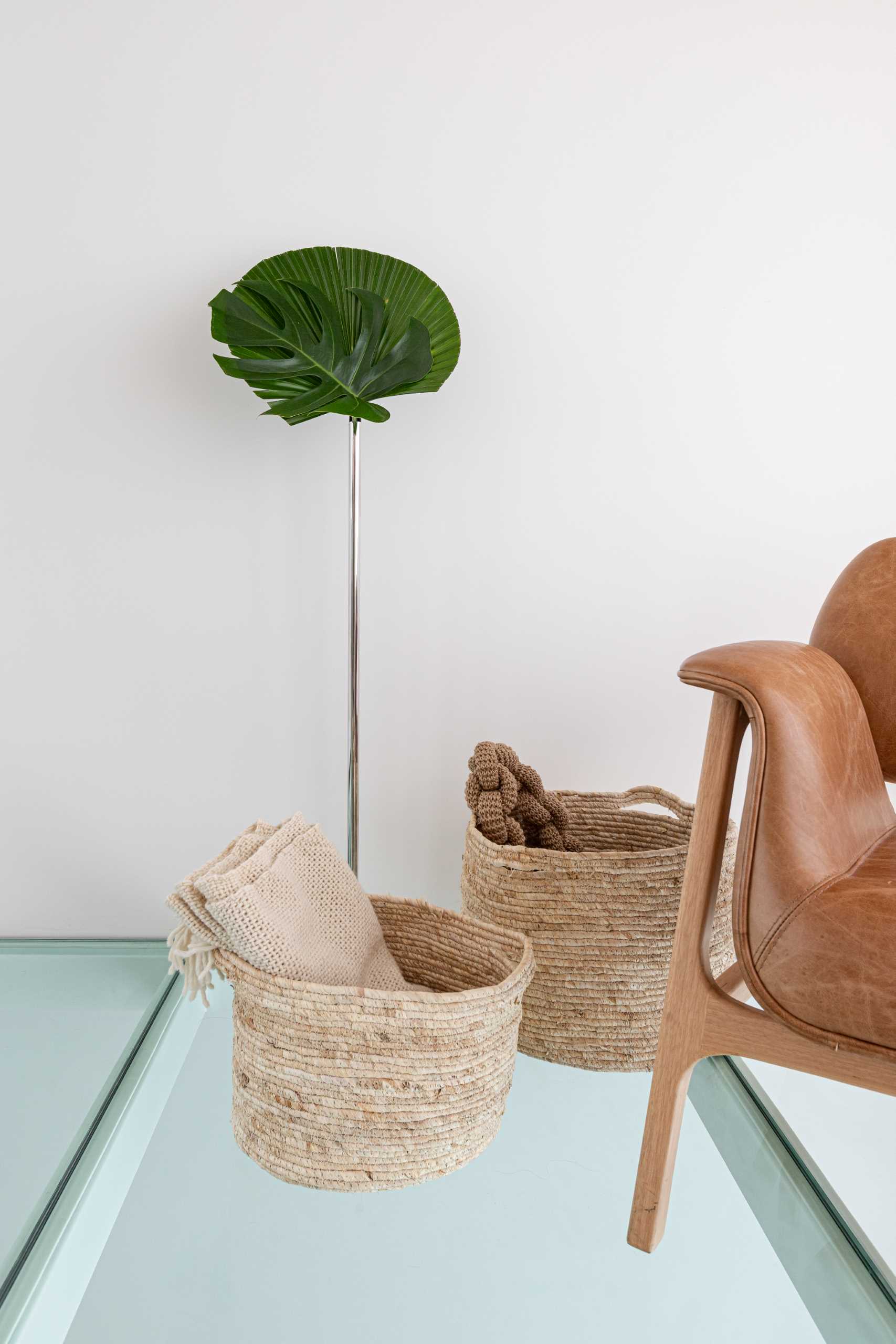 The bedroom also includes hidden lighting behind the wood headboard, as well as wall-mounted bedside lamps and floating bedside tables.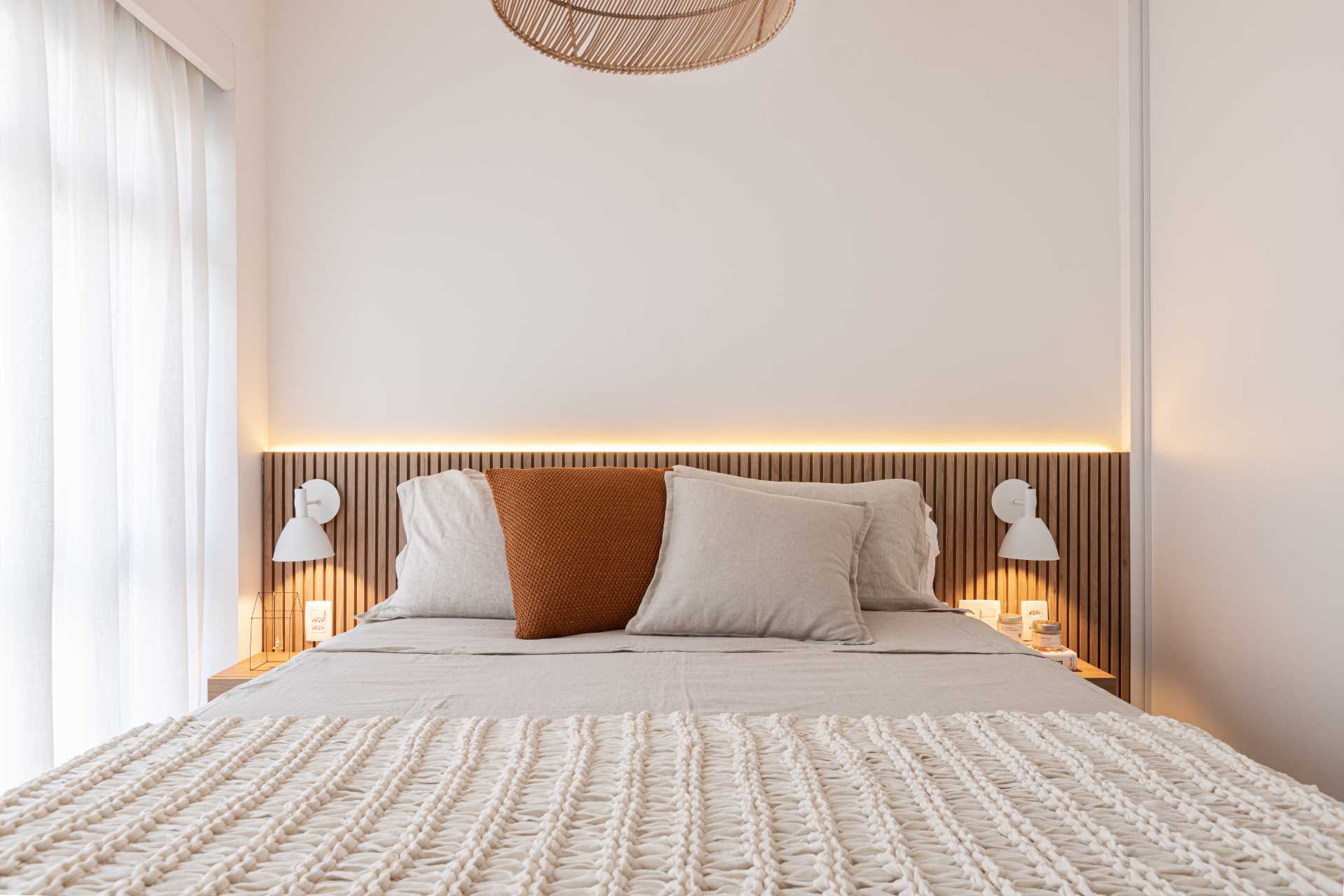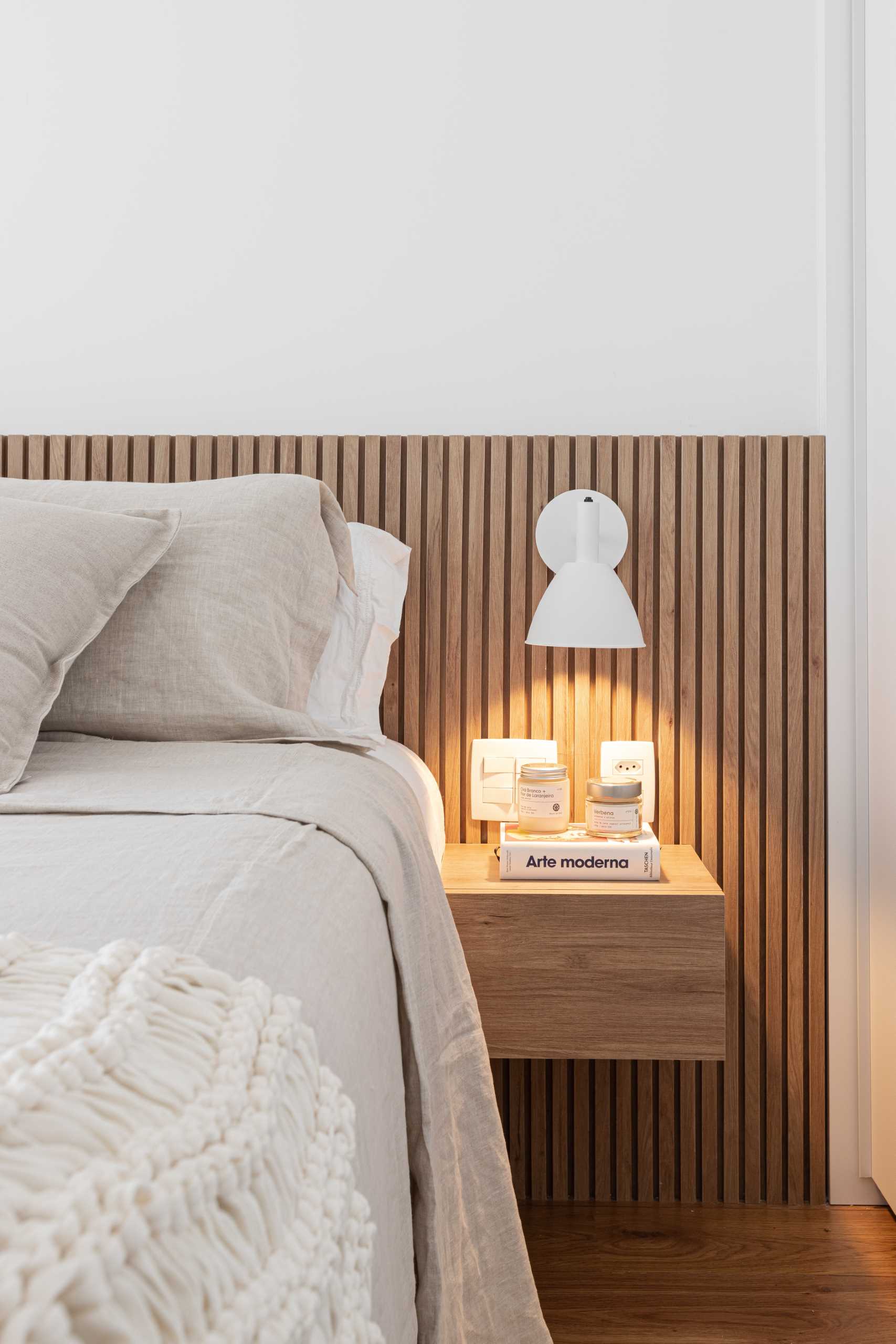 In the living room below, you can see the metal structure that supports the glass, which now provides a view of the bedroom above. You can also see the tall double-height windows.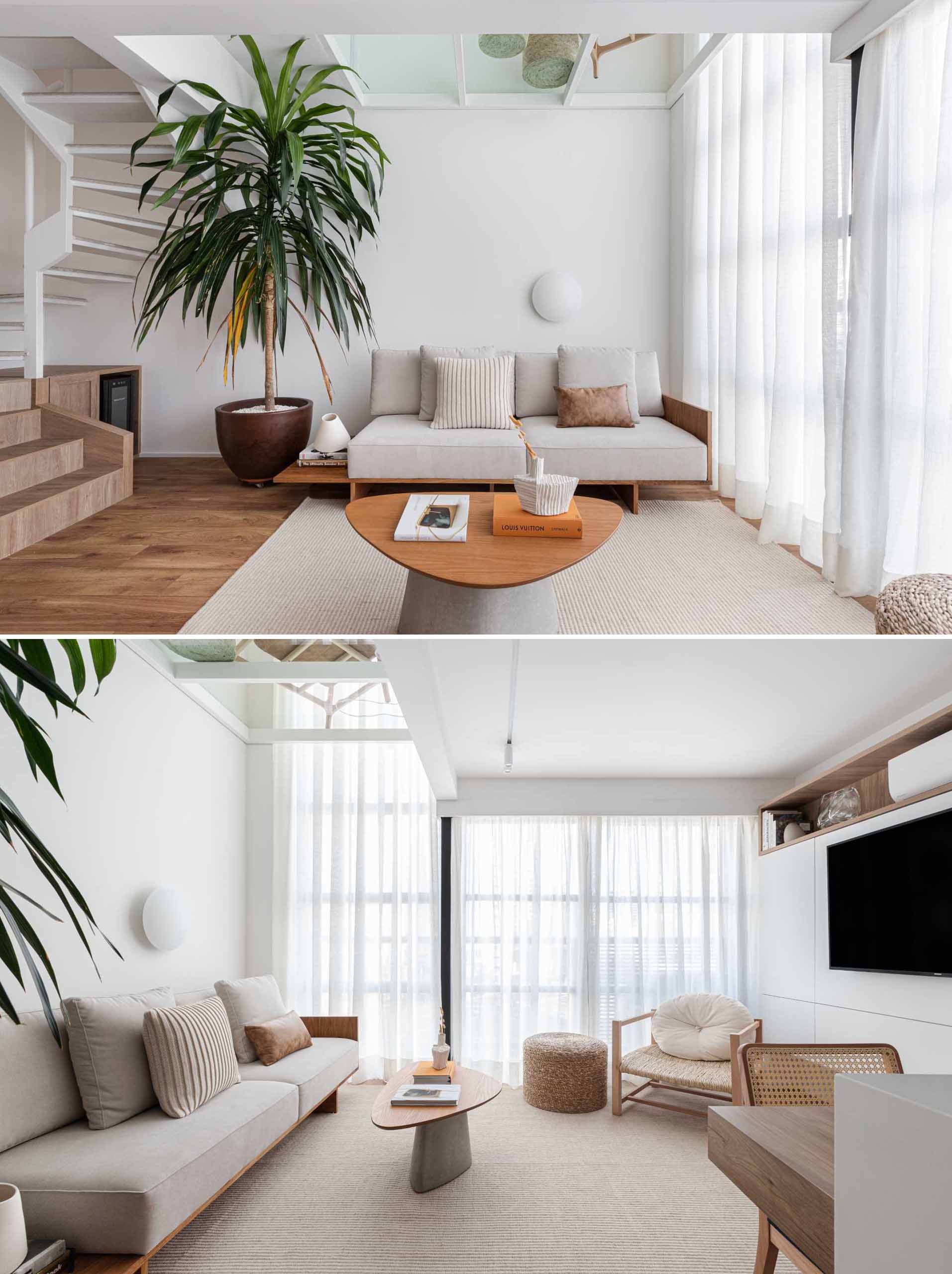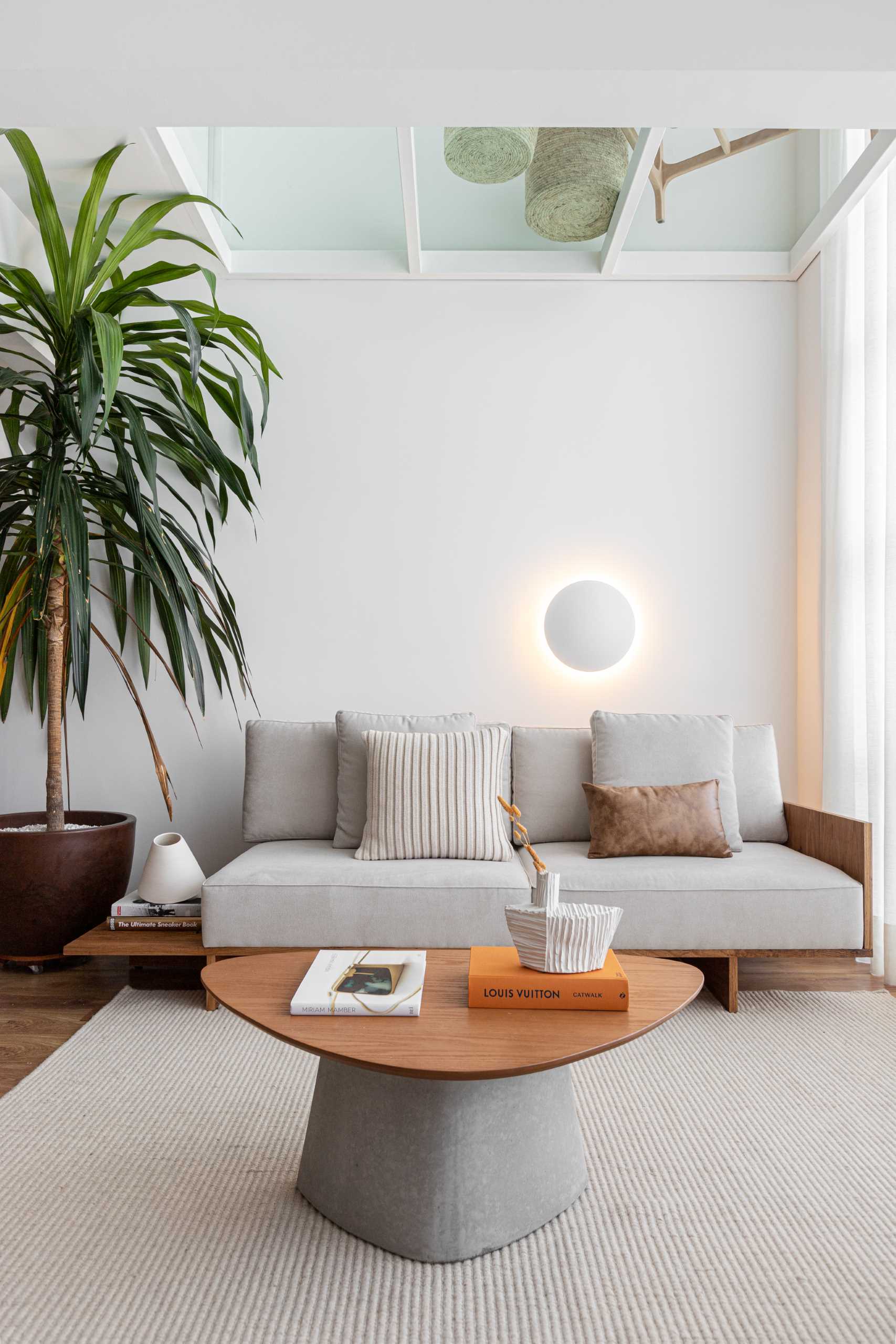 A wall dedicated to the TV and shelving is located on the wall opposite the couch. Hidden lighting adds a soft glow to the space.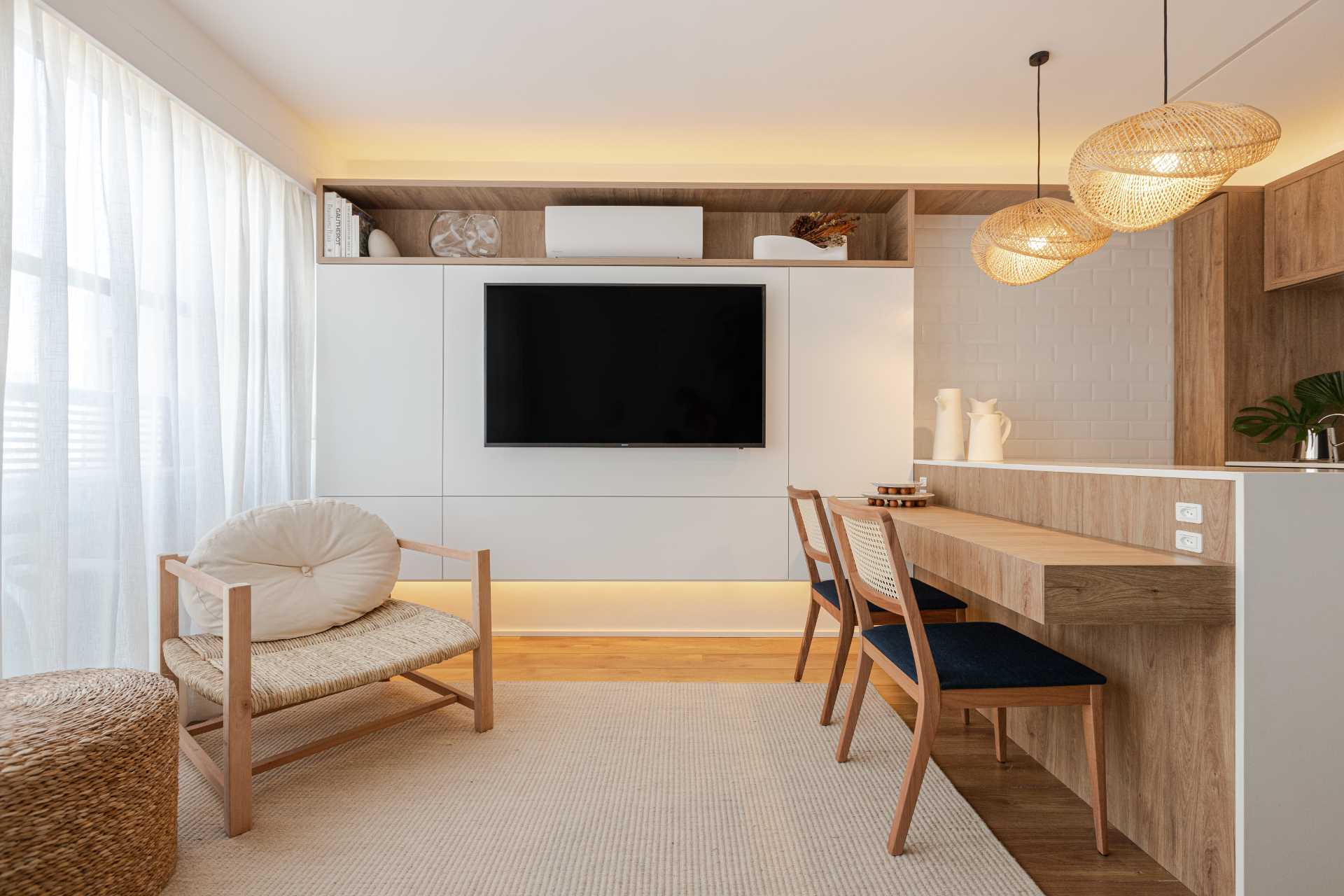 The kitchen has a peninsula with a counter for seating, which also acts as a dining area or a desk.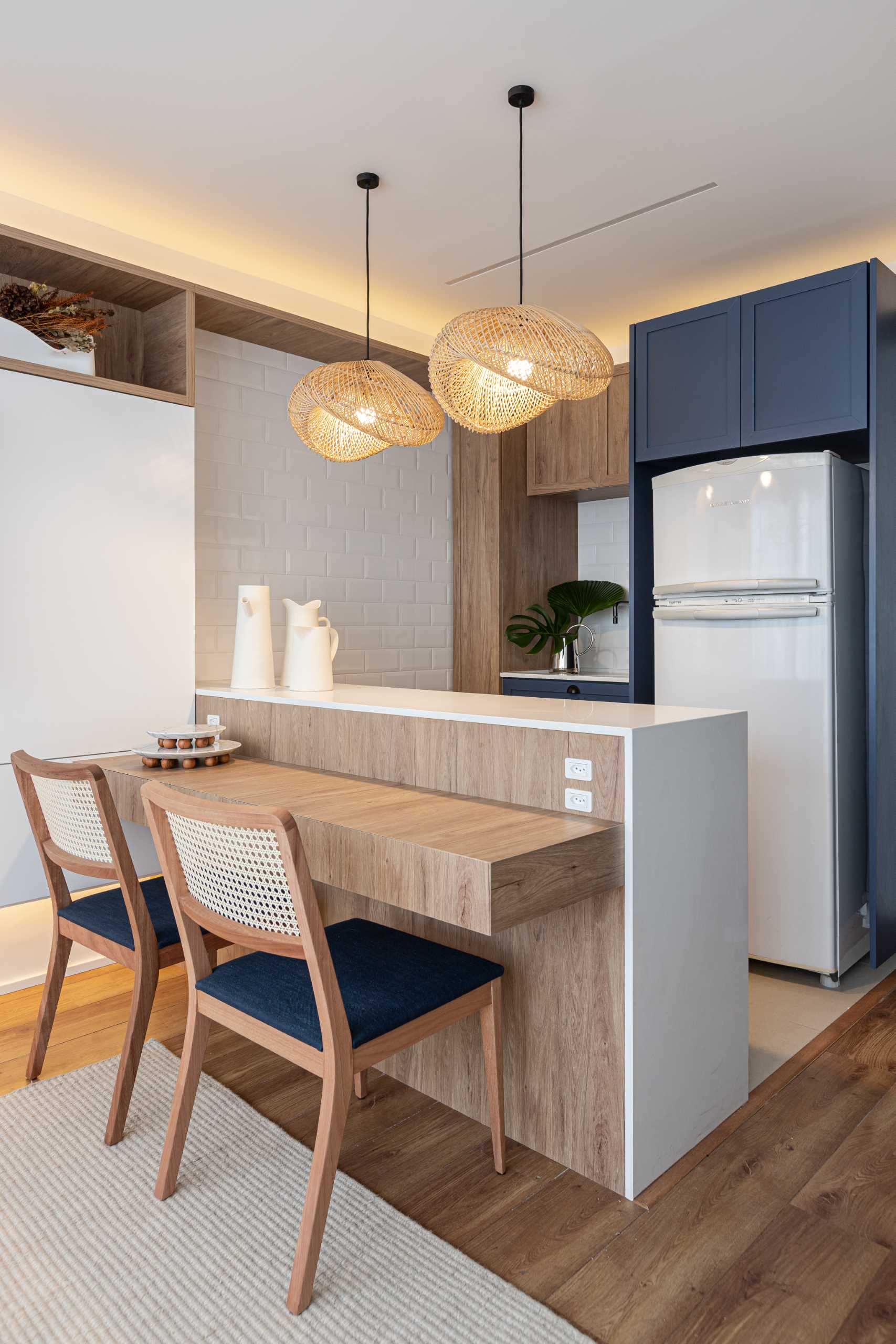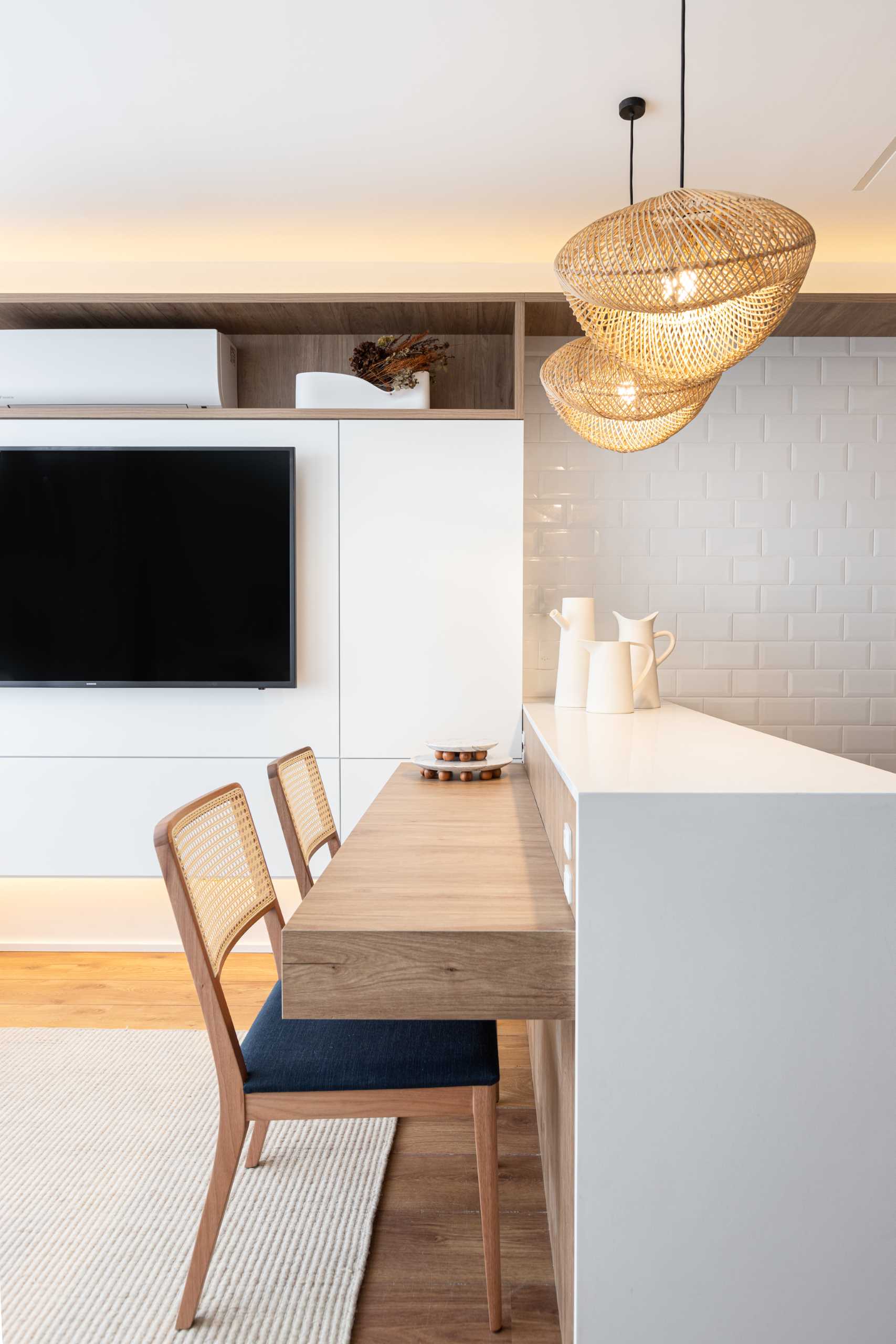 The small kitchen features wood and blue cabinets, white subway tile, and a pair of woven pendant lights.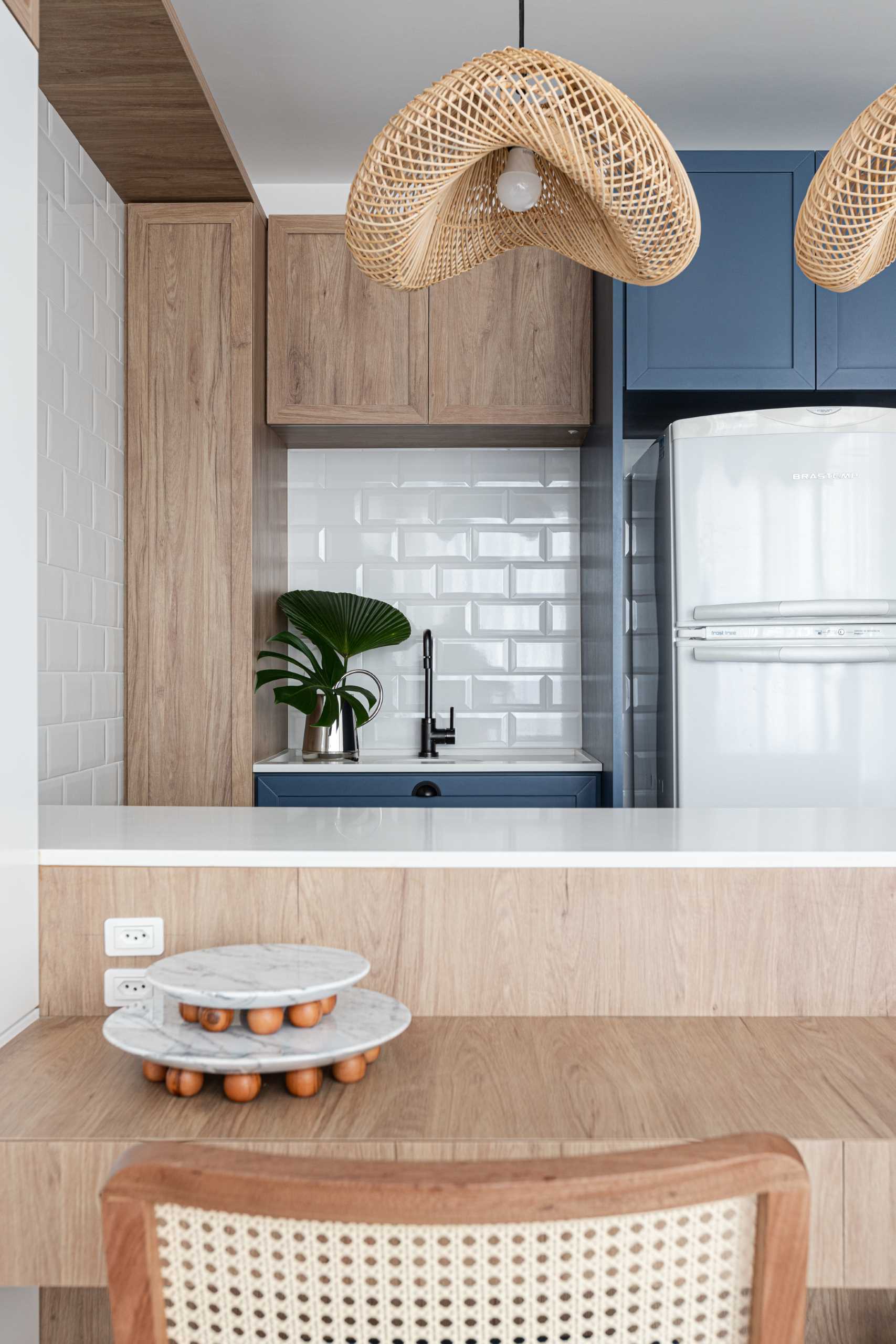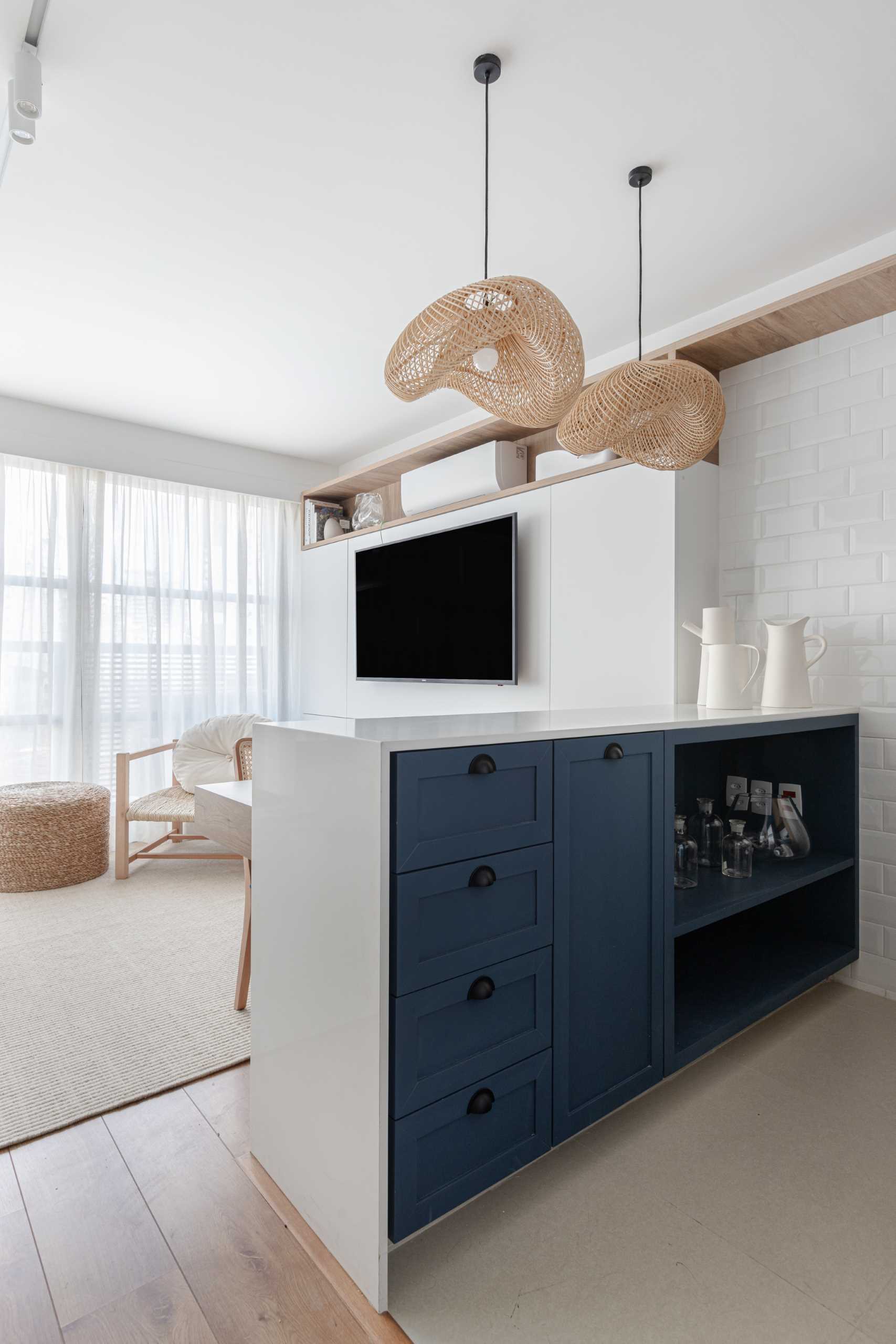 Under-cabinet lighting aids in illuminating the countertop and sink.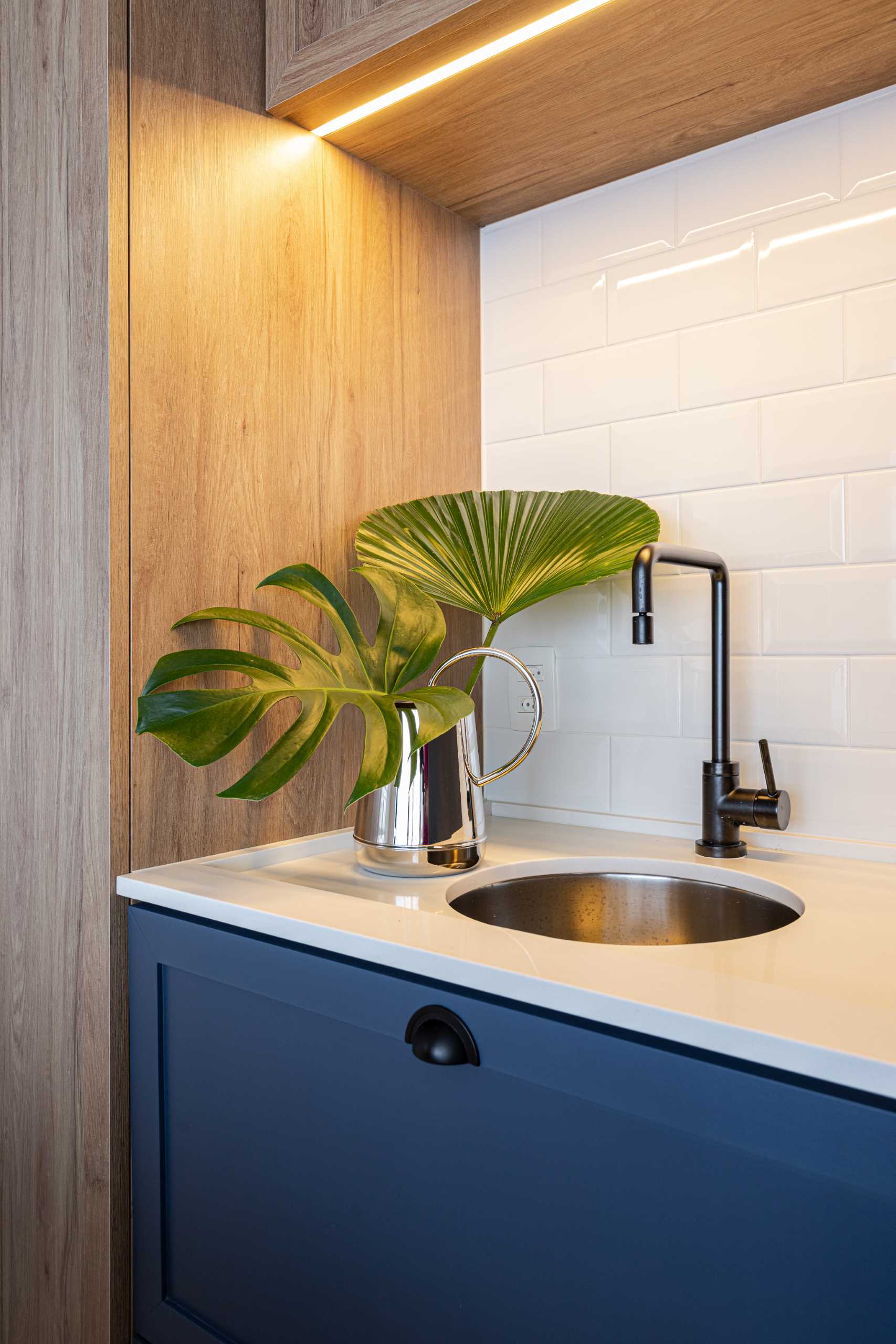 Adjacent to the kitchen and the front door are the stairs that lead up to the bedroom and bathroom.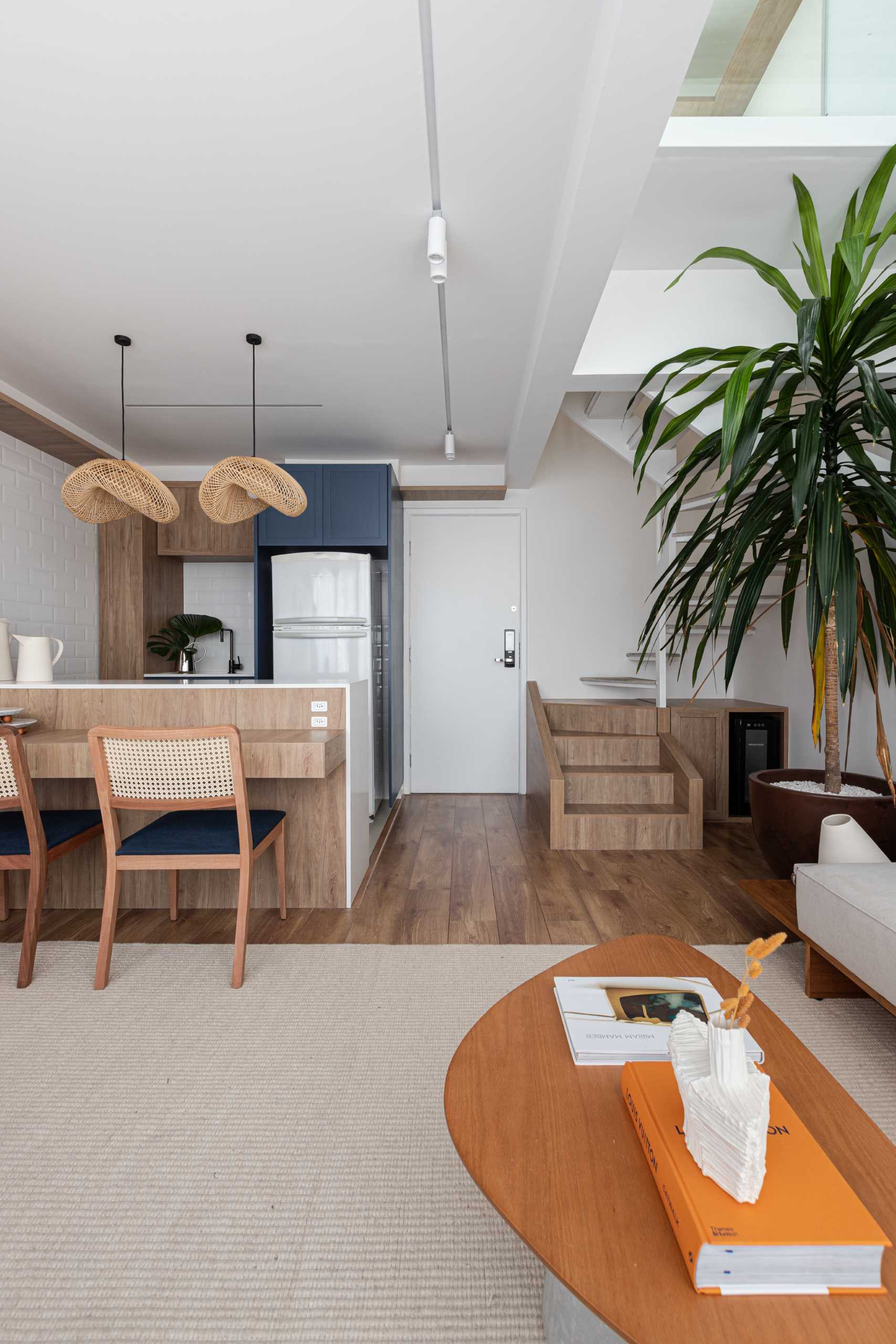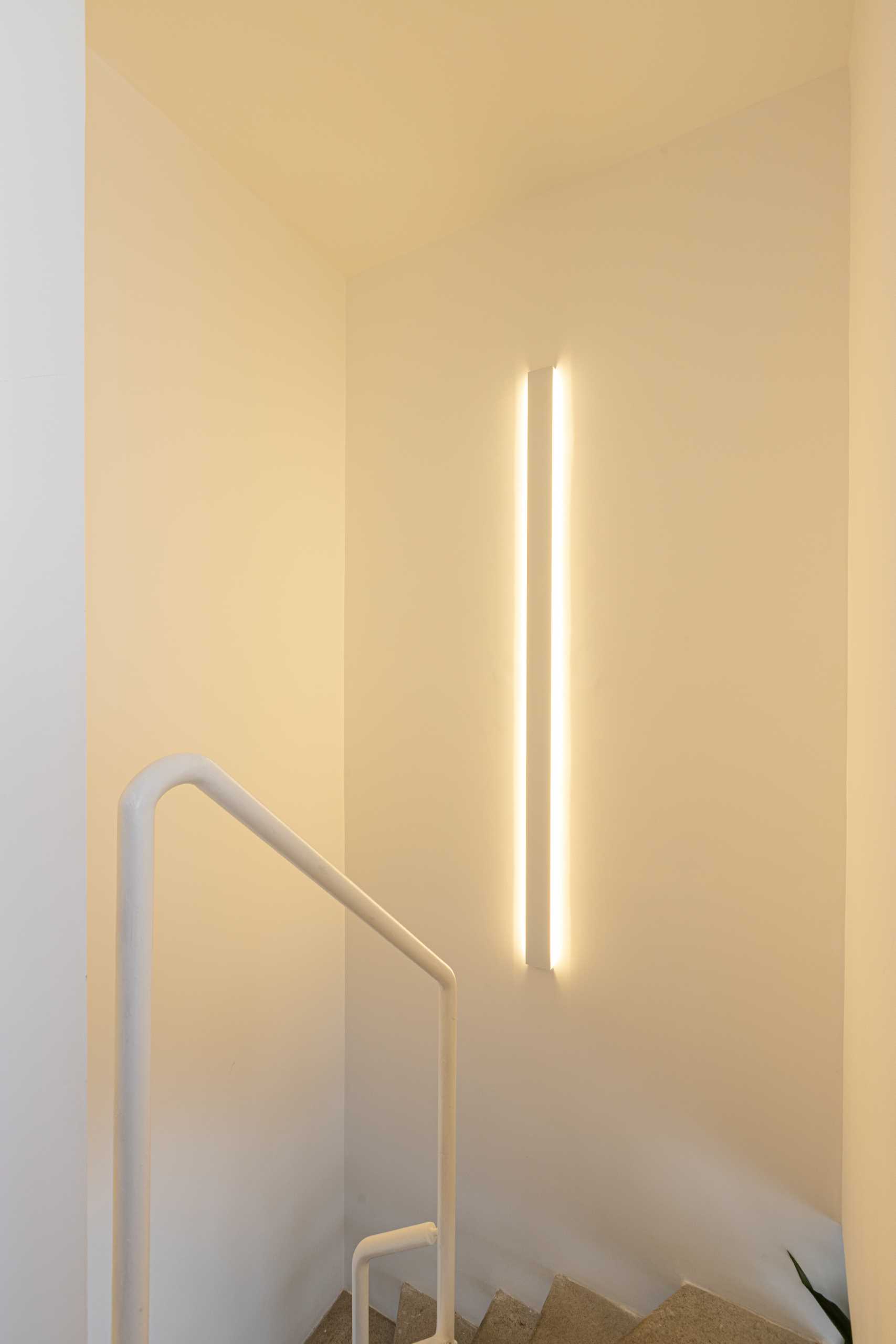 In the bathroom, which is located through a door at the top of the stairs, there's a neutral color palette with a wood vanity, a white countertop and floating shelves, and a shower that includes hidden lighting.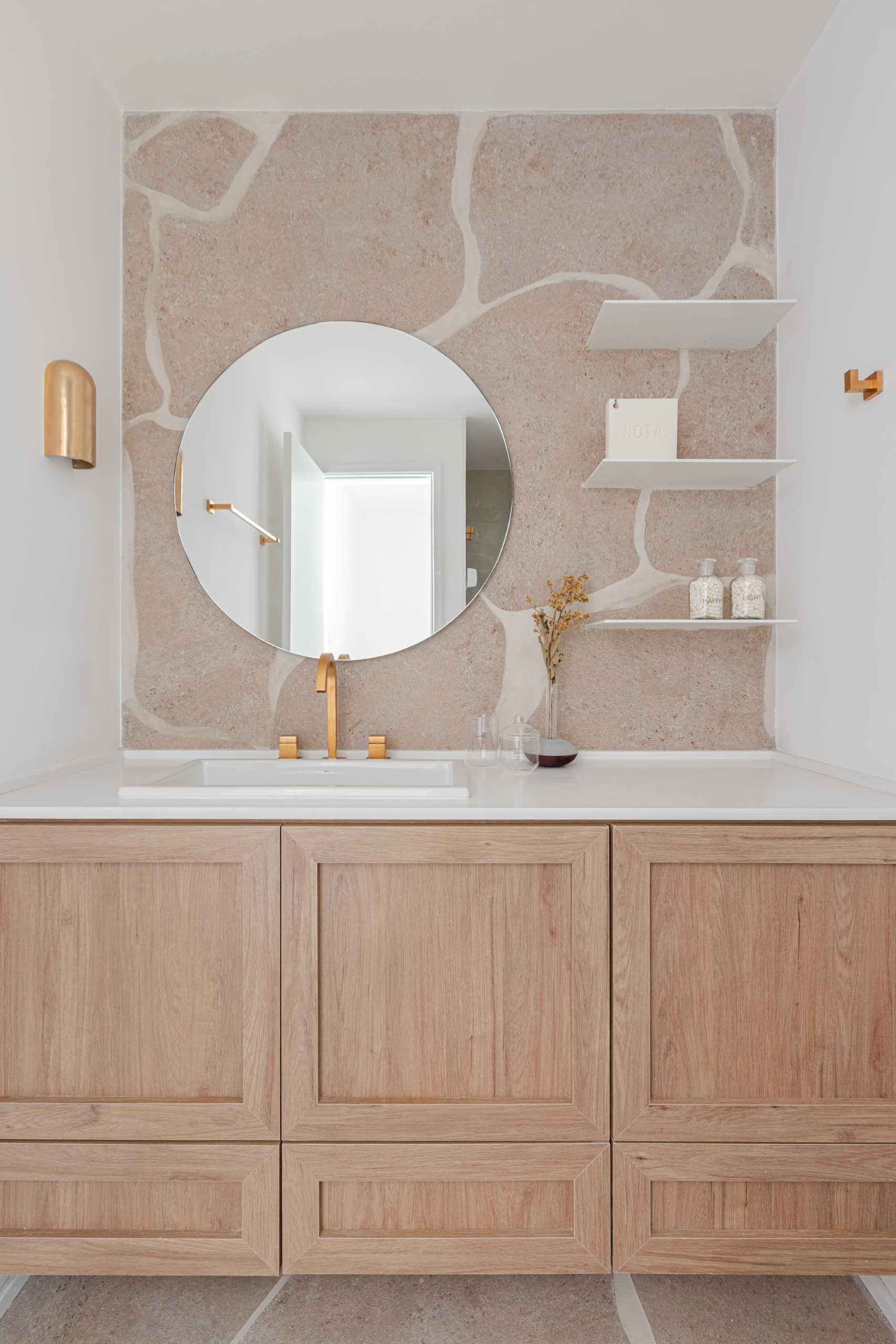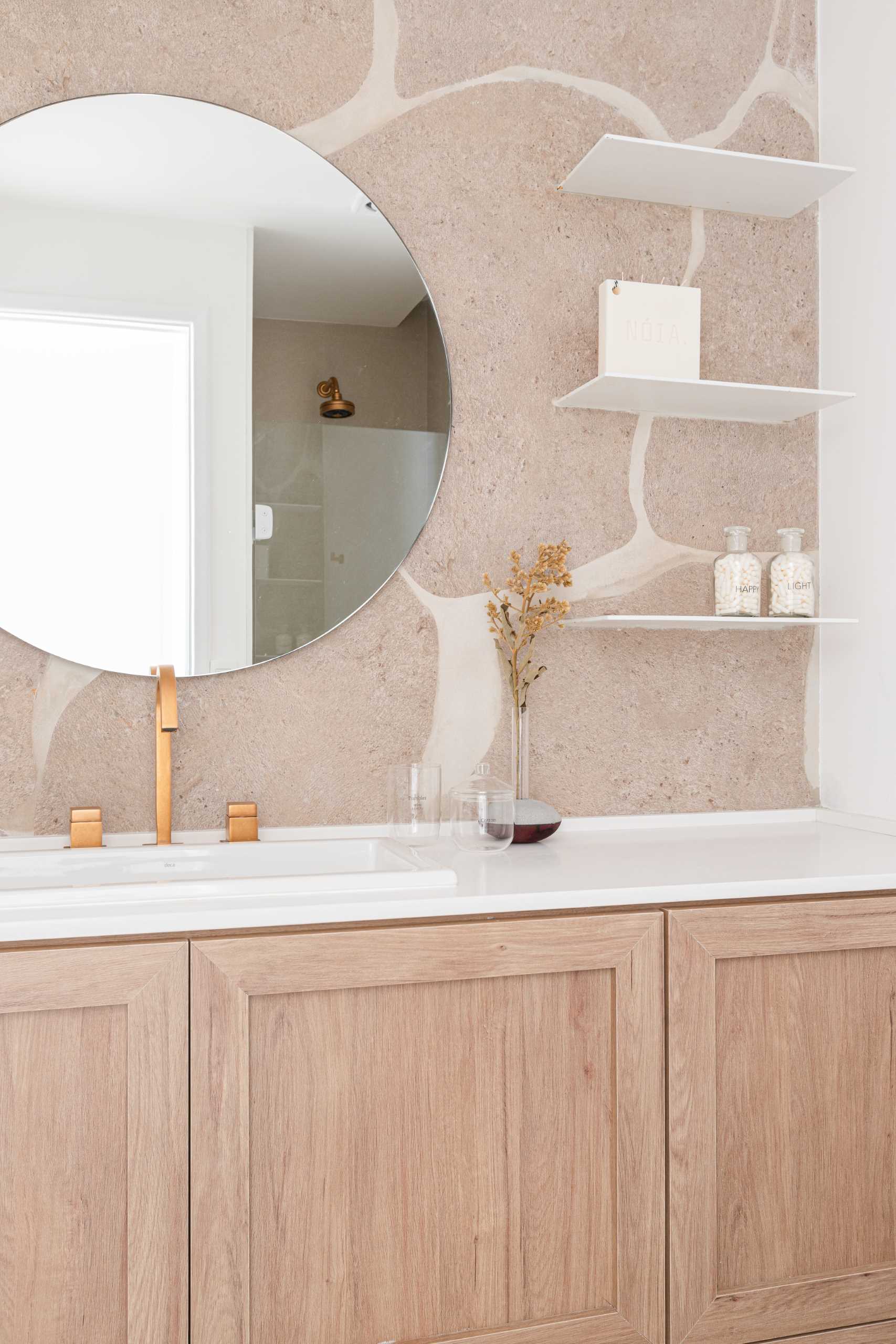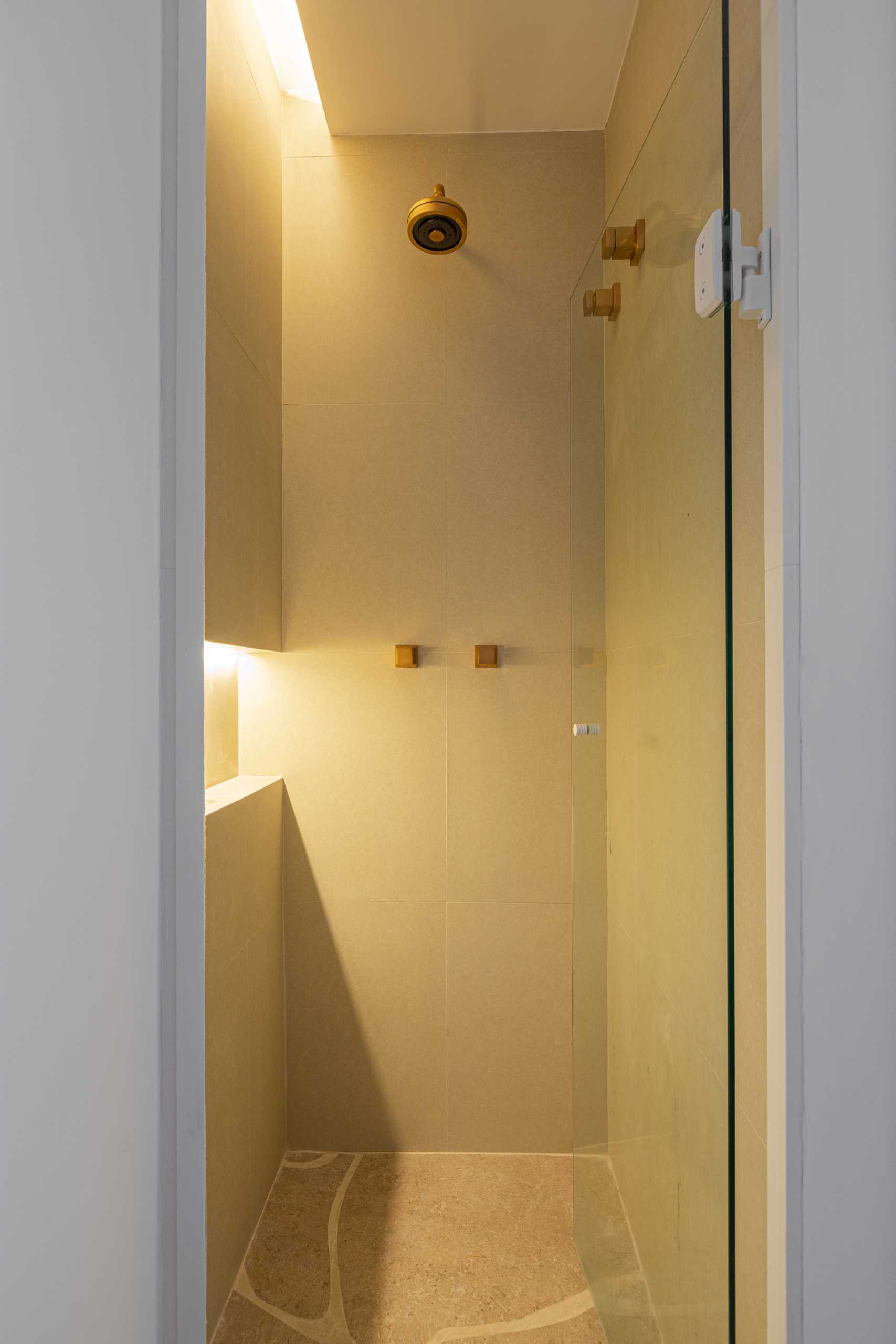 Photography by Gisele Rampazzo | Interior Design: Fenda Arquitetura – Natalia Jensen (Architect) and Bella Freidenson (Architect)