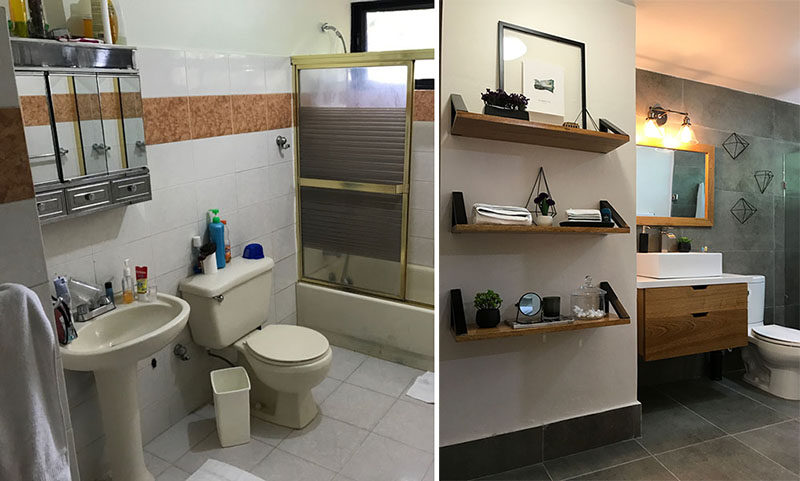 Miami based interior designer Francis Dominguez from EFE Creative Lab, has sent us some before and after photos of a bathroom renovation he did in the Dominican Republic.
The before photos show a typical 90's bathroom with white tiles and a decorative brownish-orange band that wraps around the entire bathroom. There's a simple pedestal sink with no storage and a bath / shower combination with a metal trim.

---
The updated bathroom, which is named 'The Less is More Bathroom', features concrete looking porcelain tiles in a large, rectangular format. The designer combined the tiles with natural wood tones to give the bathroom a modern touch, while achieving a calm color palette and overall feeling.
---

---
The designer mentions that "one of the biggest changes in this space was replacing the old bathtub for a large walk in shower and also replacing the sliding windows." The updated shower has a glass shower surround and three outward opening windows at the top of the shower, that allow the light to travel throughout the small space. A built-in shelf in the shower was added to create space to keep the soap, shampoo etc.
---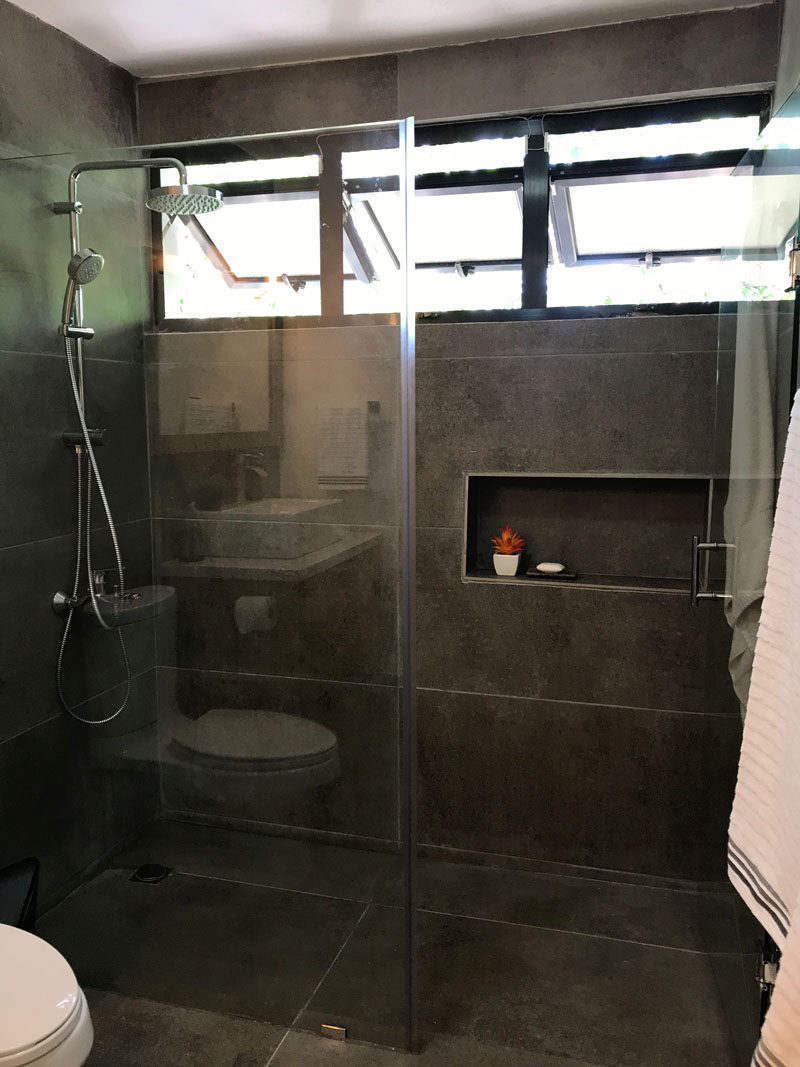 ---
All wood pieces, which include the floating vanity, the mirrors and the shelves were custom designed by the designer and made to suit the space, helping to give the bathroom a modern and fresh appearance.
---

---