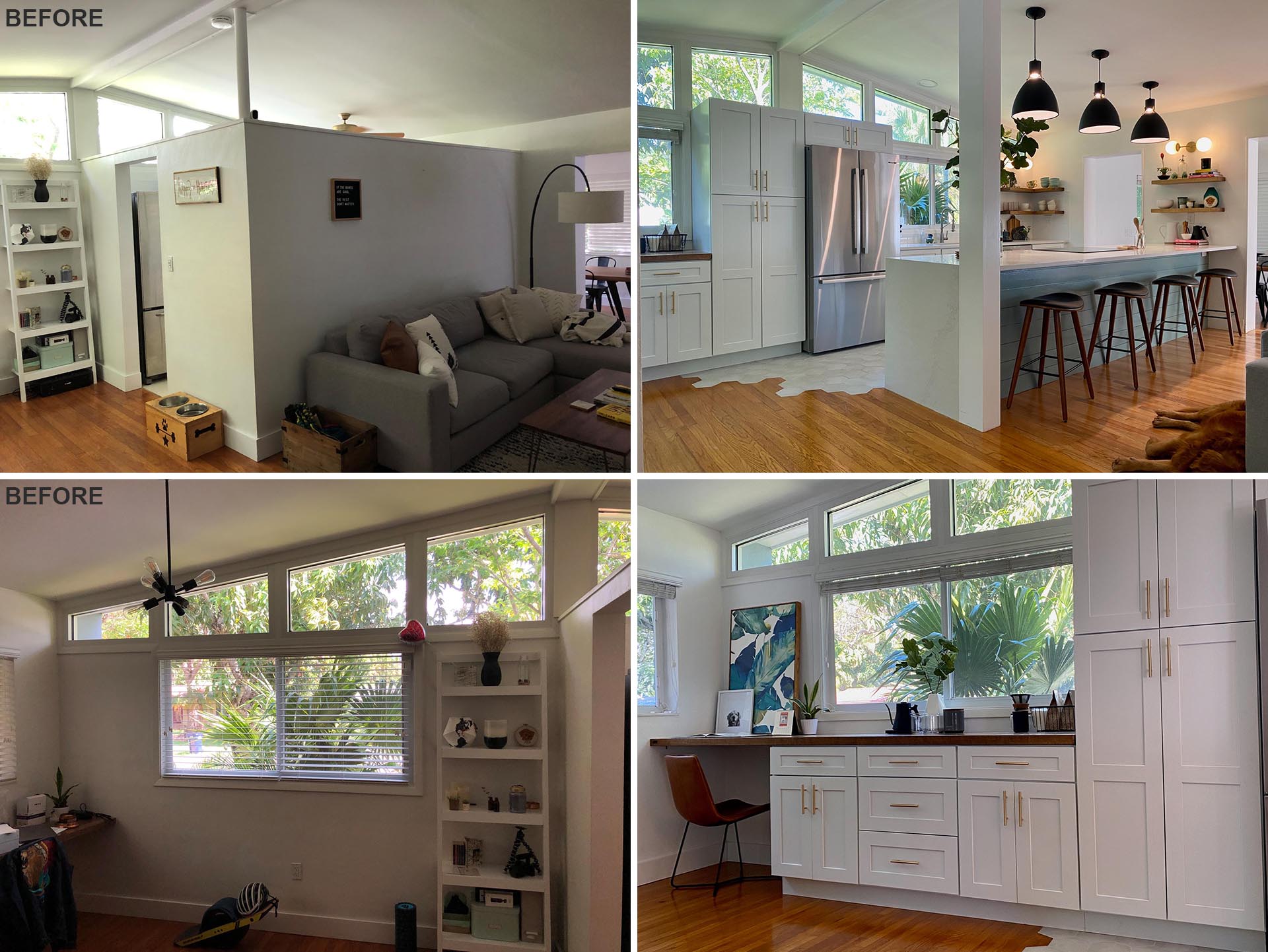 Architectural and interior design firm EFE Creative Lab has completed the remodel of a dated kitchen in a home in Miami, Florida.
The Kitchen Before The Remodel
Before the remodel, the kitchen was partially enclosed behind walls, hiding it from view from the living room, while opening at either end to an empty wall space and the dining room.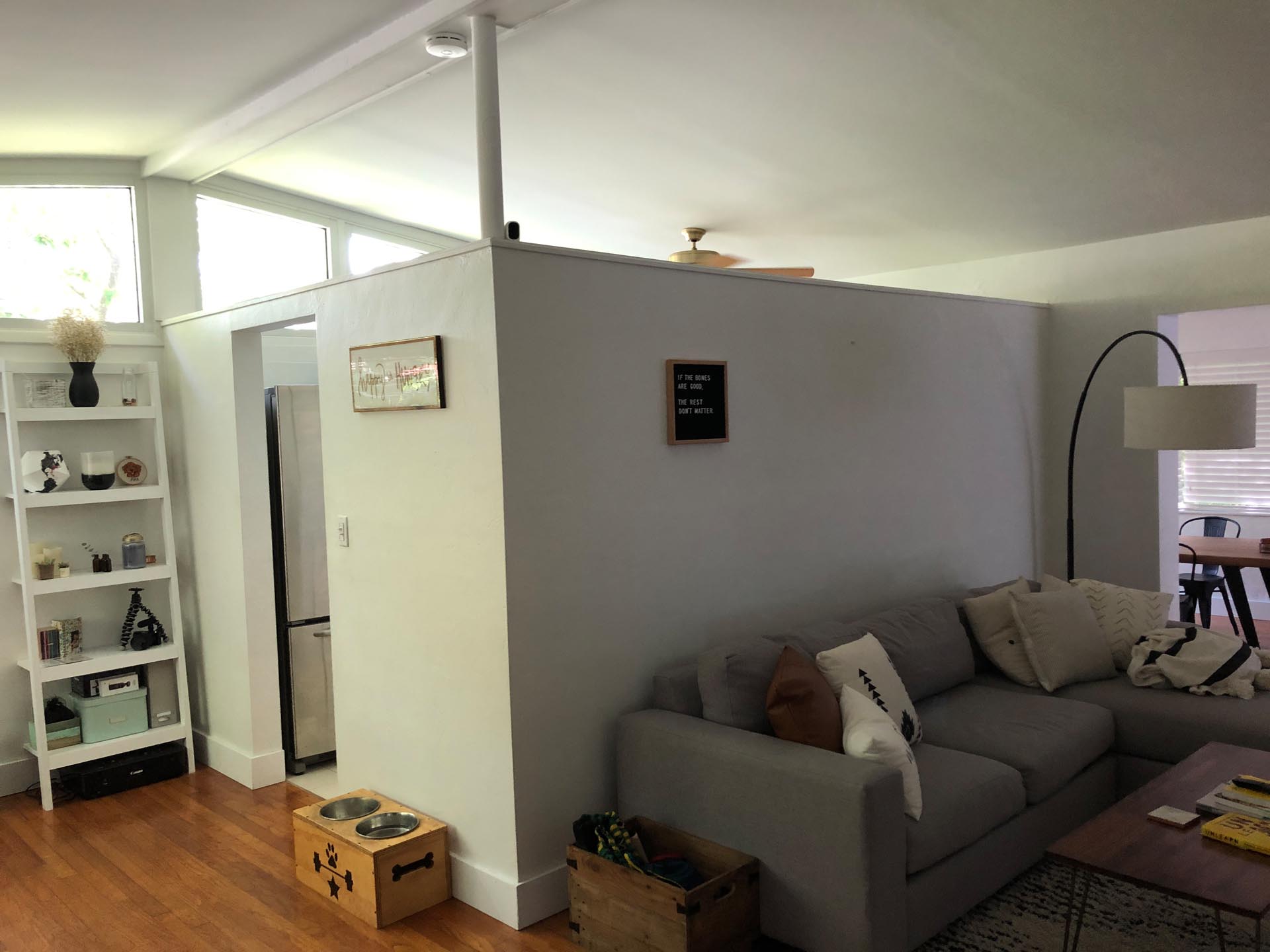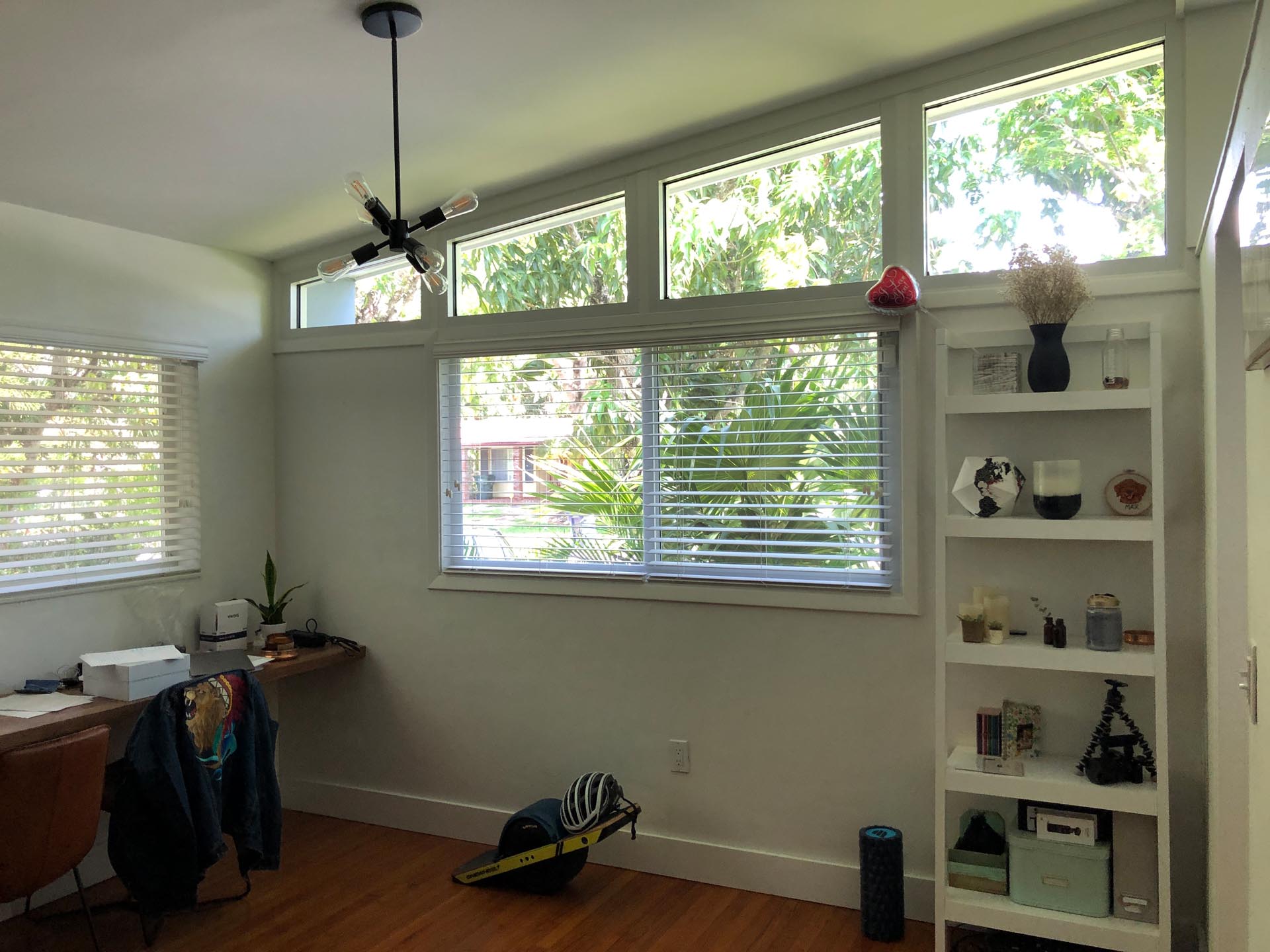 The dated cream-colored kitchen cabinets with wood accents matched the countertop.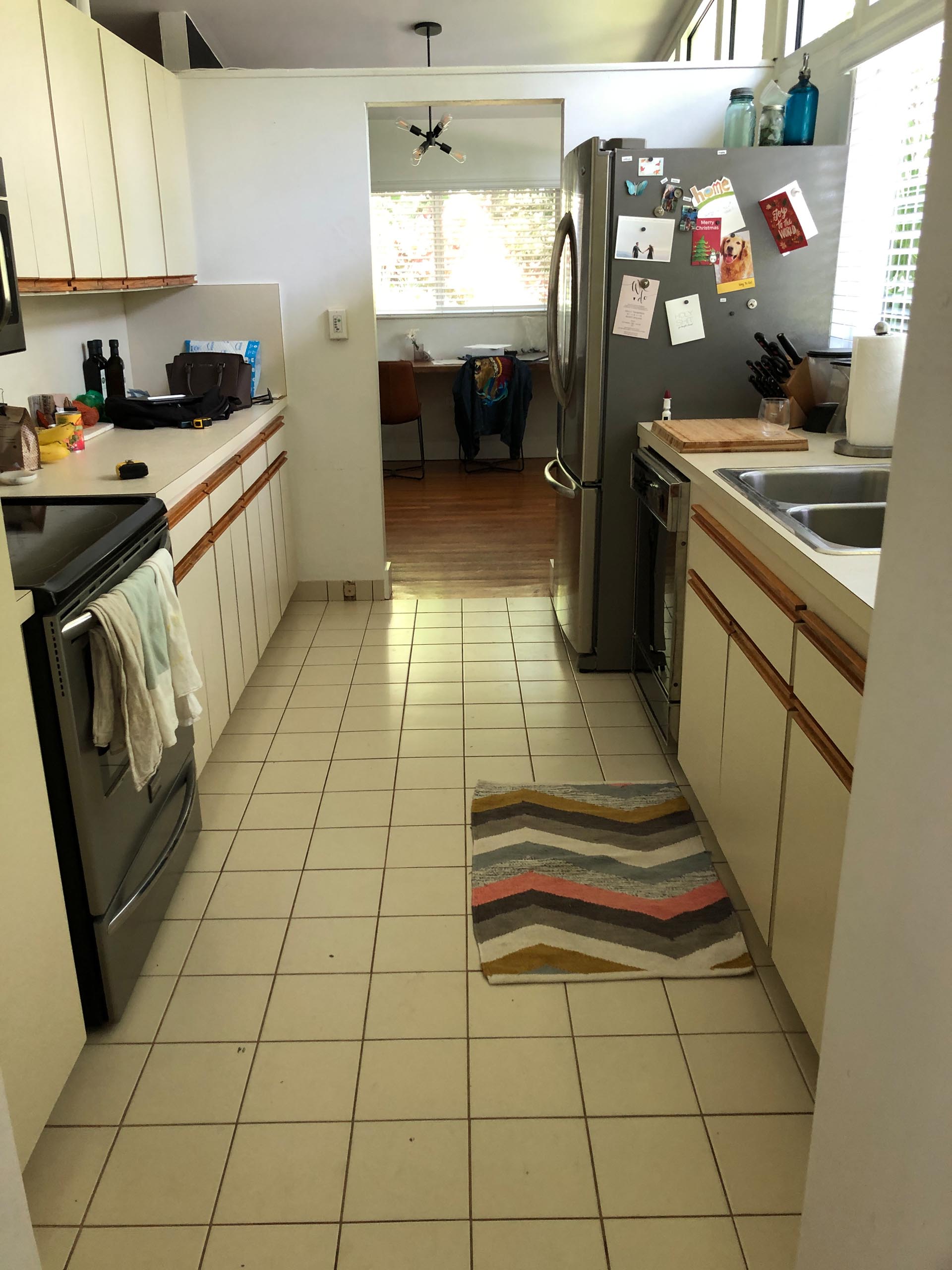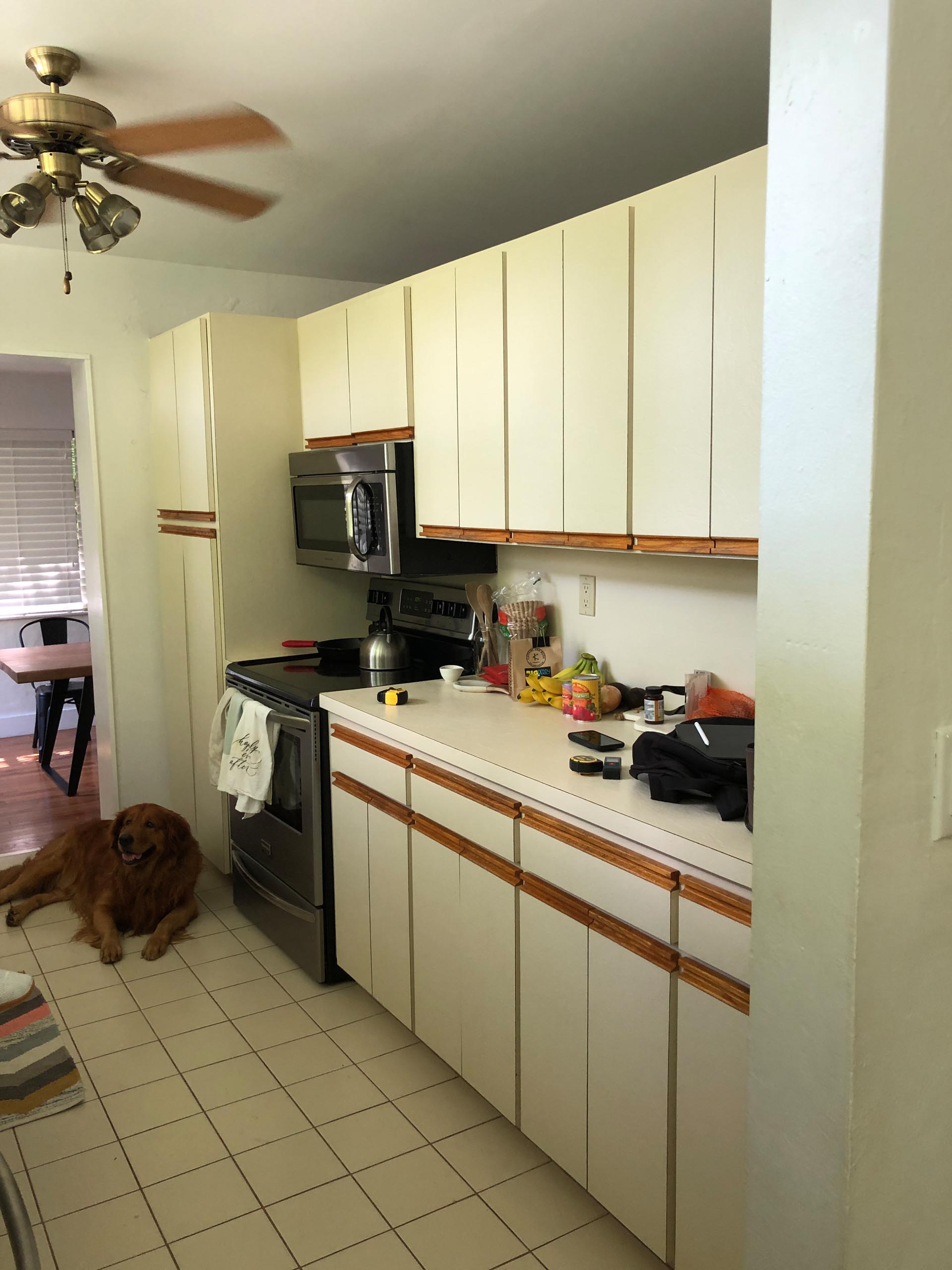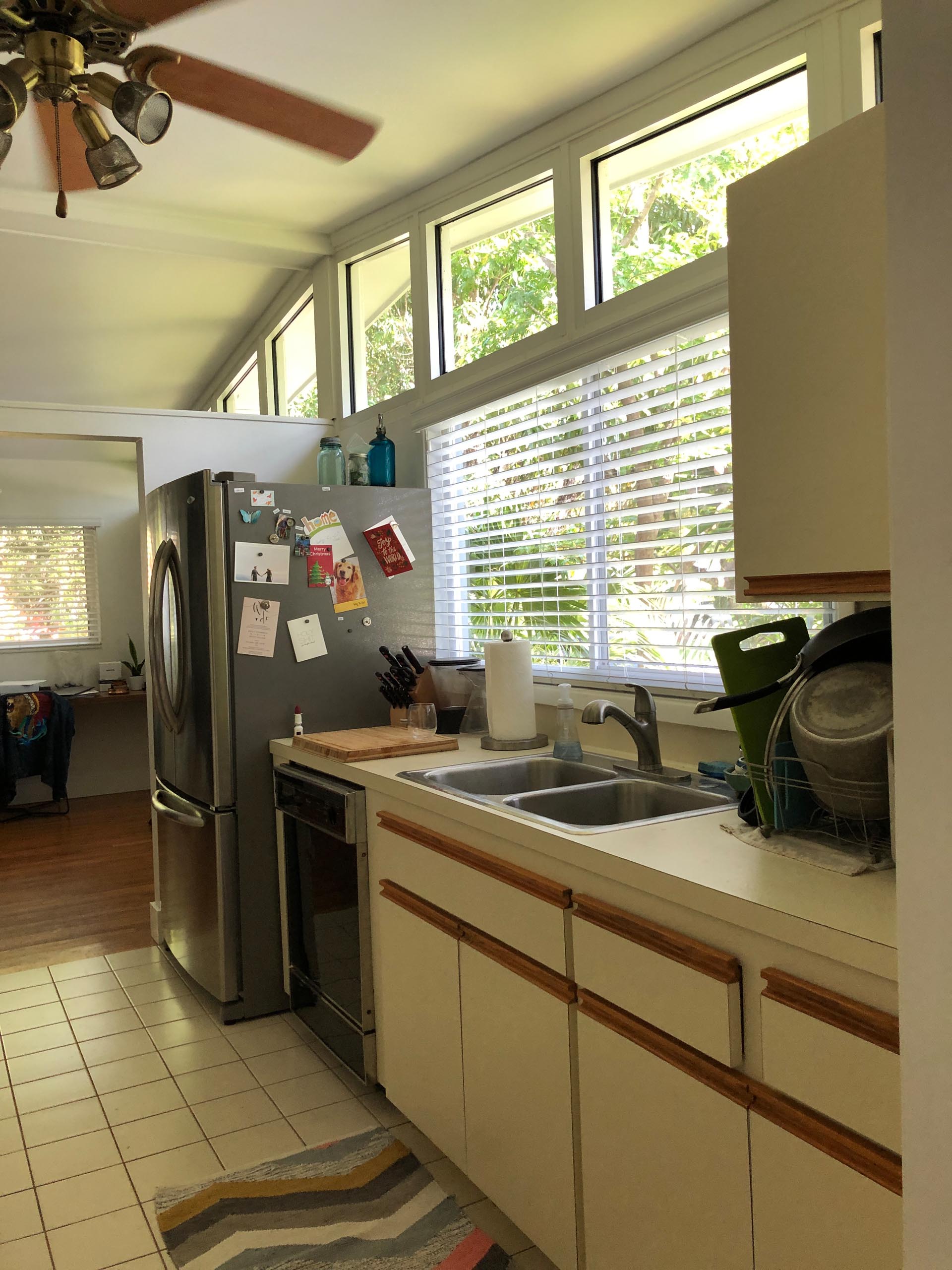 The cabinets and countertops also matched the floor tiles.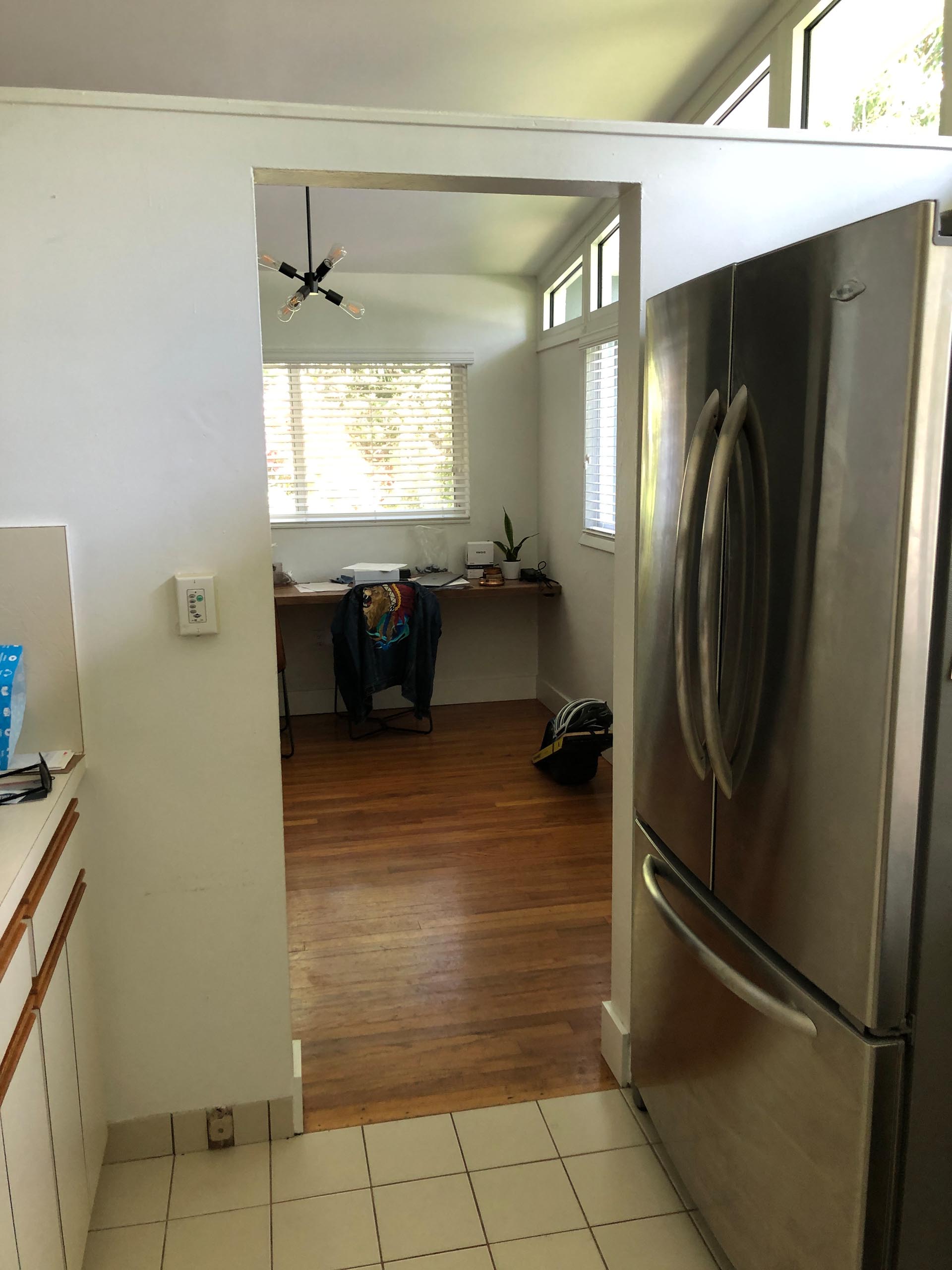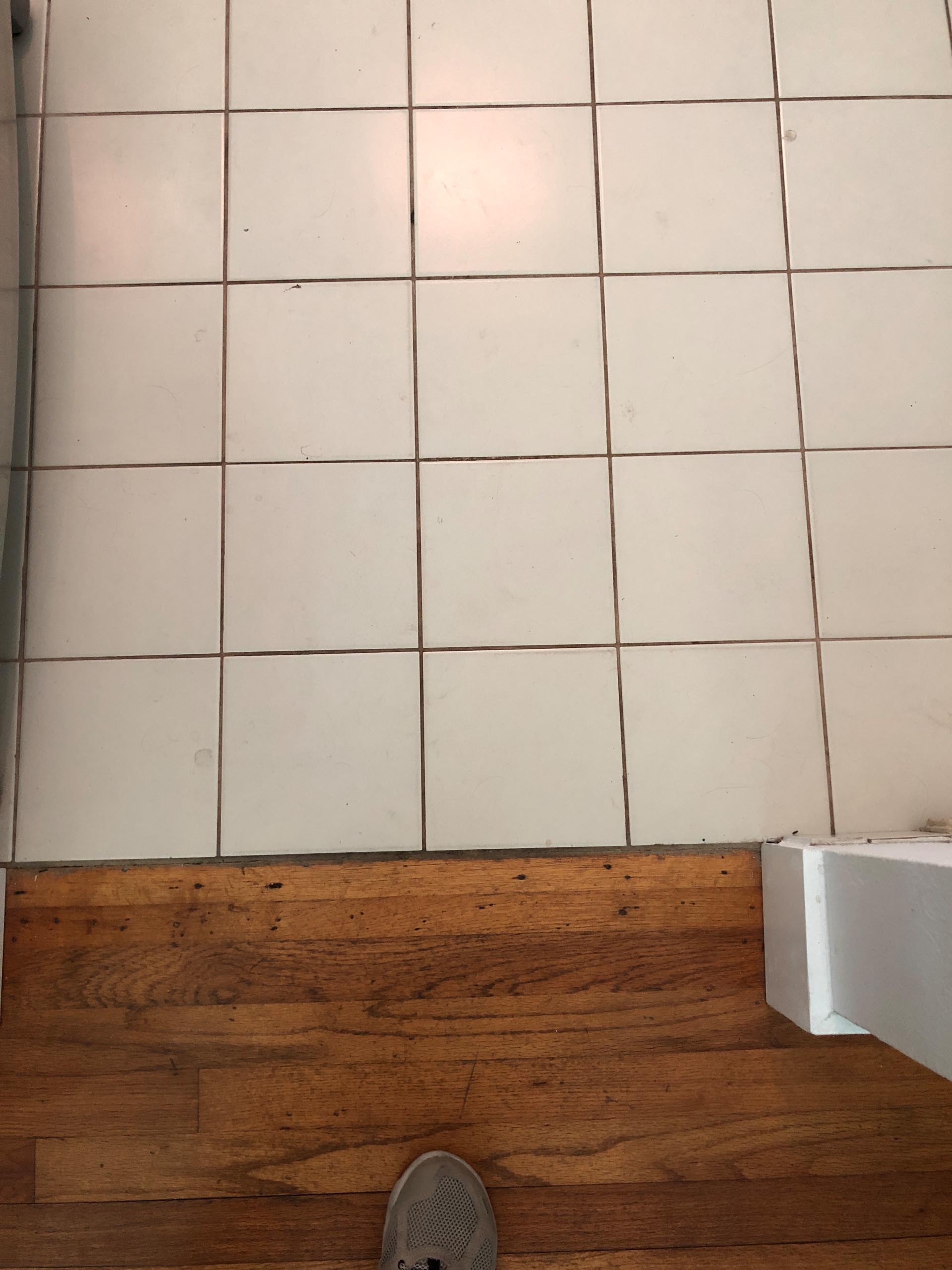 The Remodeled Kitchen
The remodeled kitchen is completely open to the living room, while the wall to the right still separates it from the dining room.
A large peninsula replaced the wall, and is accented with gray paneling, seating, and three black pendant lights. By removing the wall, the natural light from the windows can filter through to the living spaces, while the windows allow for views of the garden.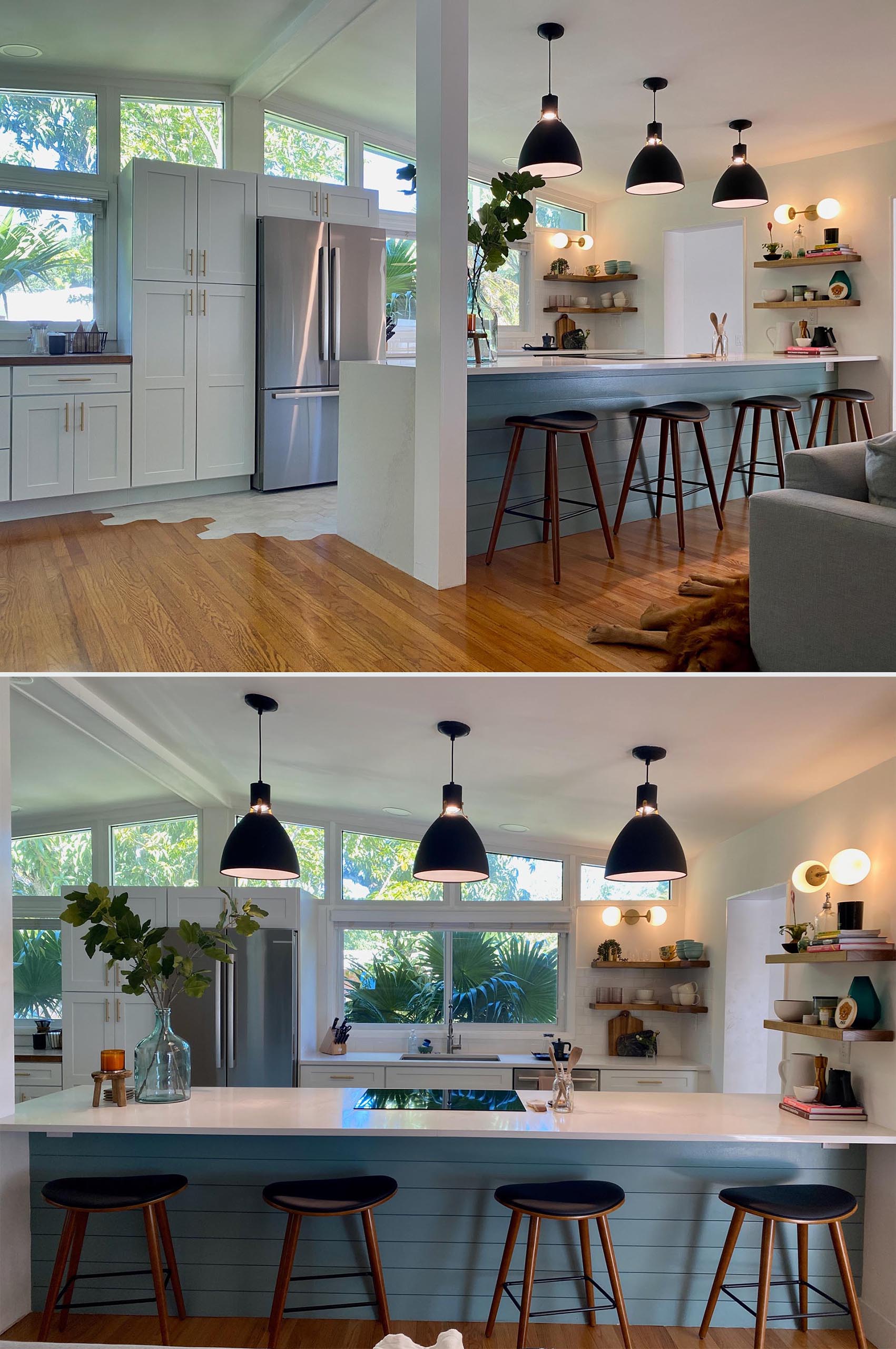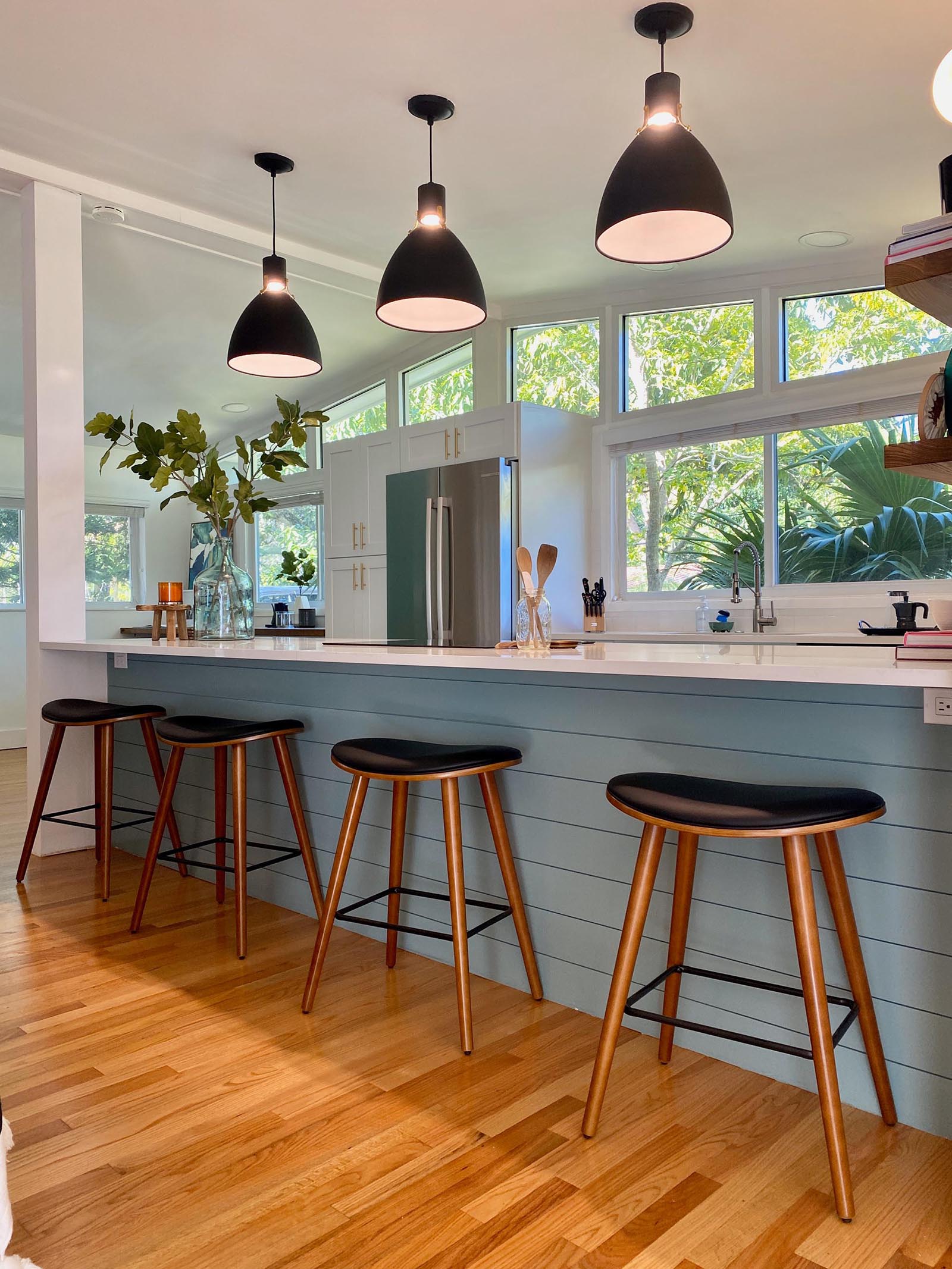 The dated kitchen cabinets and countertops have been replaced with contemporary cabinets with a white finish and gold hardware. There are also new white countertops and subway tile backsplash.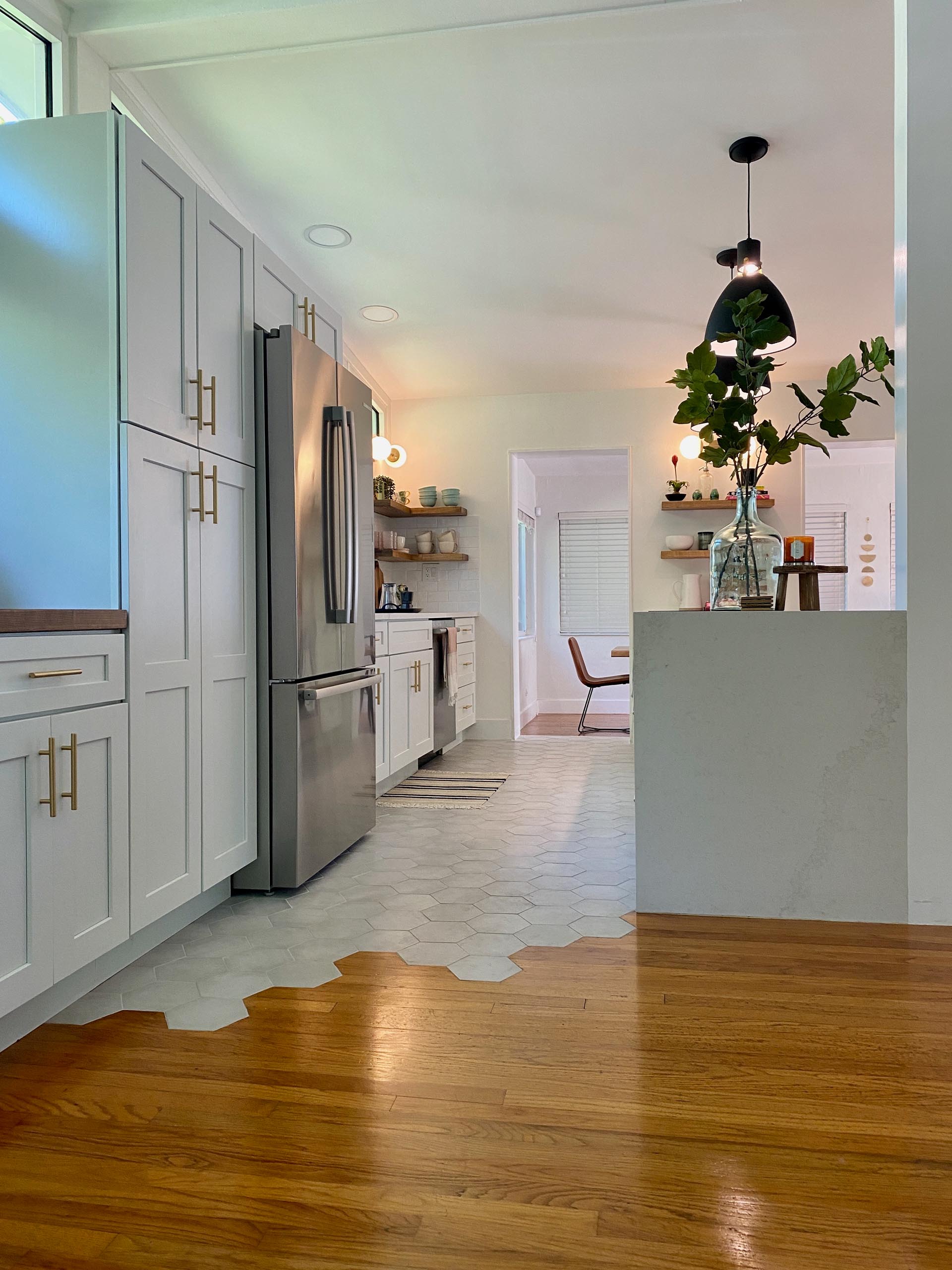 The flooring has been replaced with gray hexagonal tiles that meet the original wood flooring.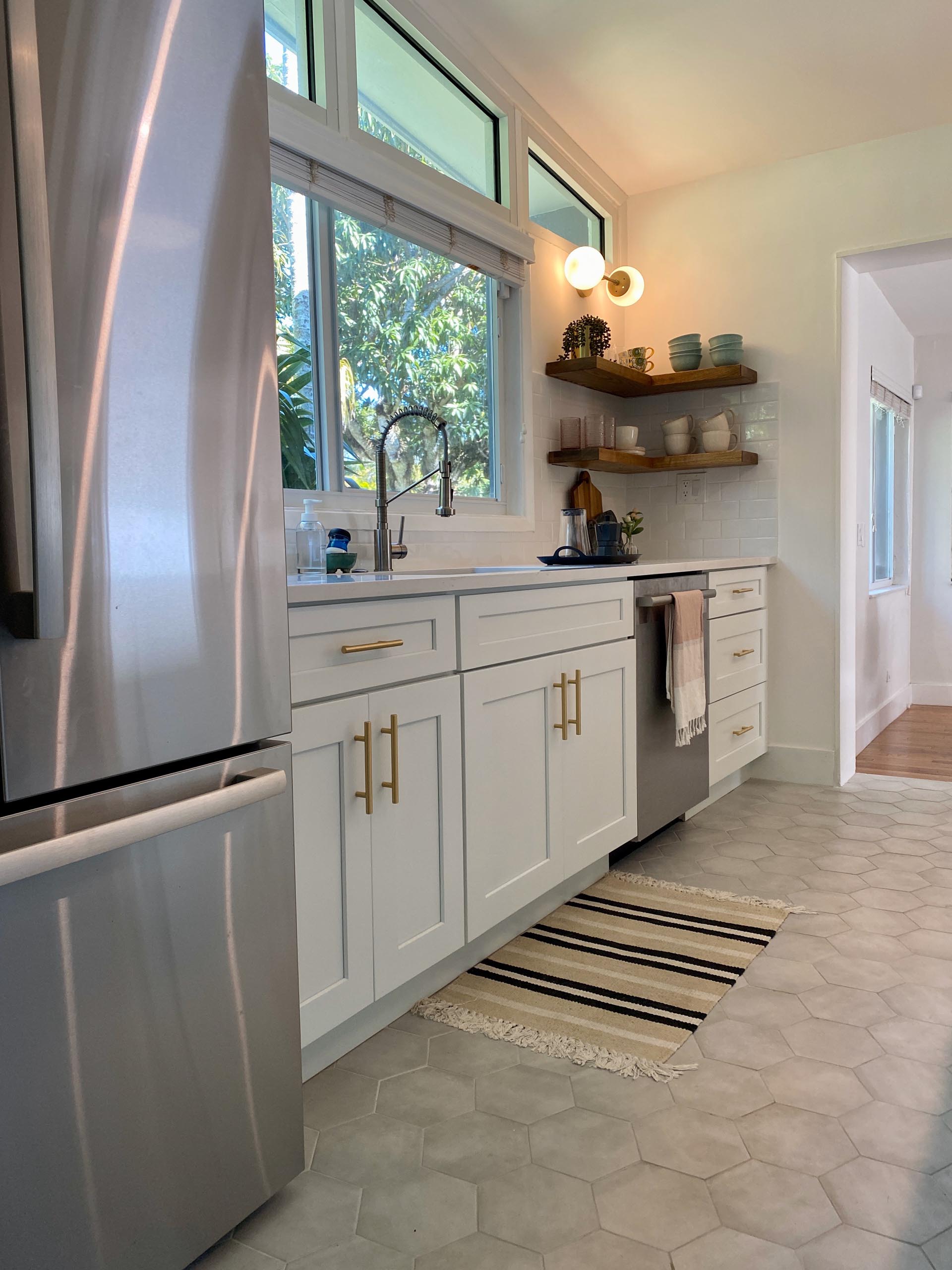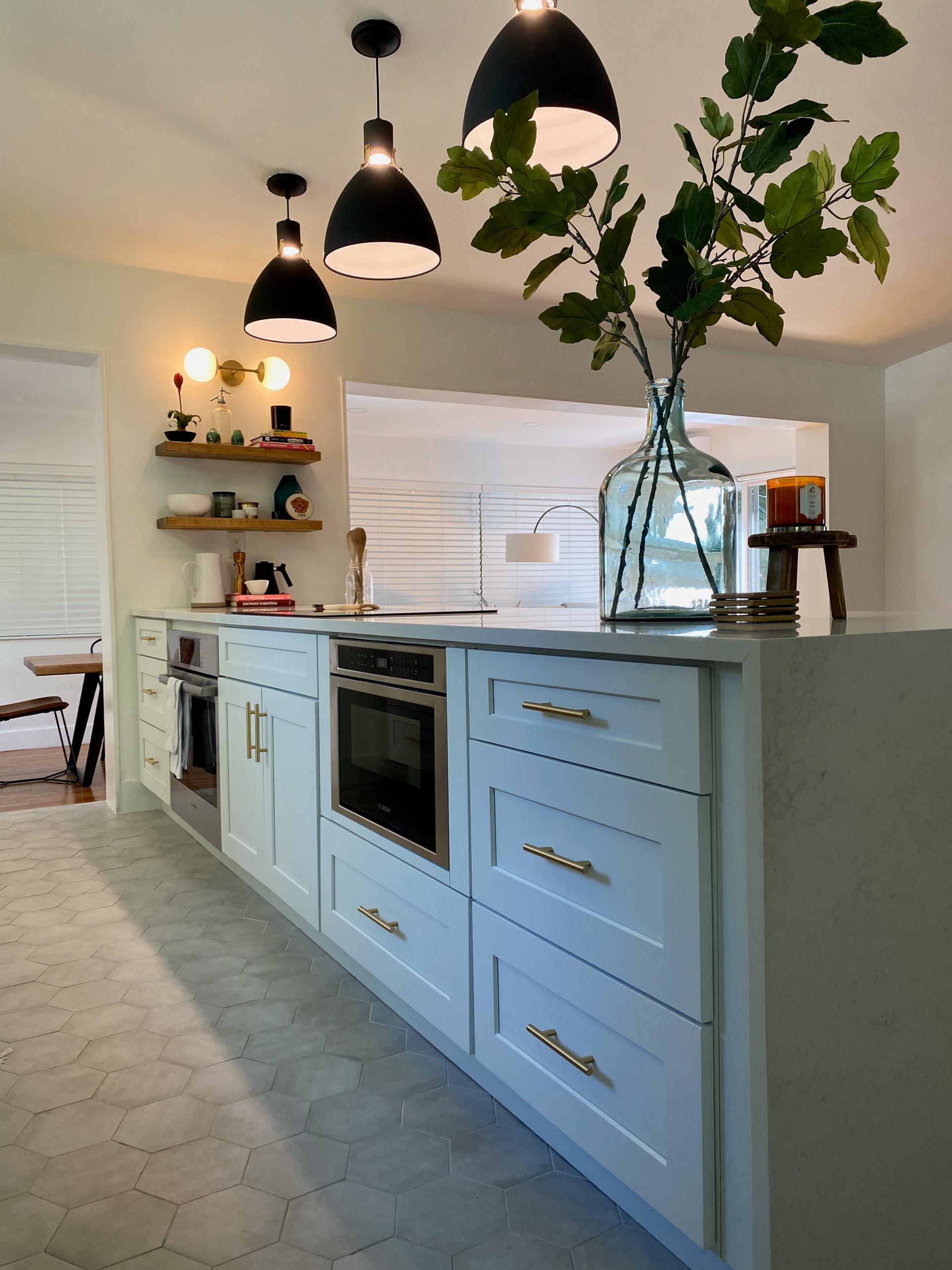 On the wall by the dining room, floating wood shelves and sconces have been added to create additional storage.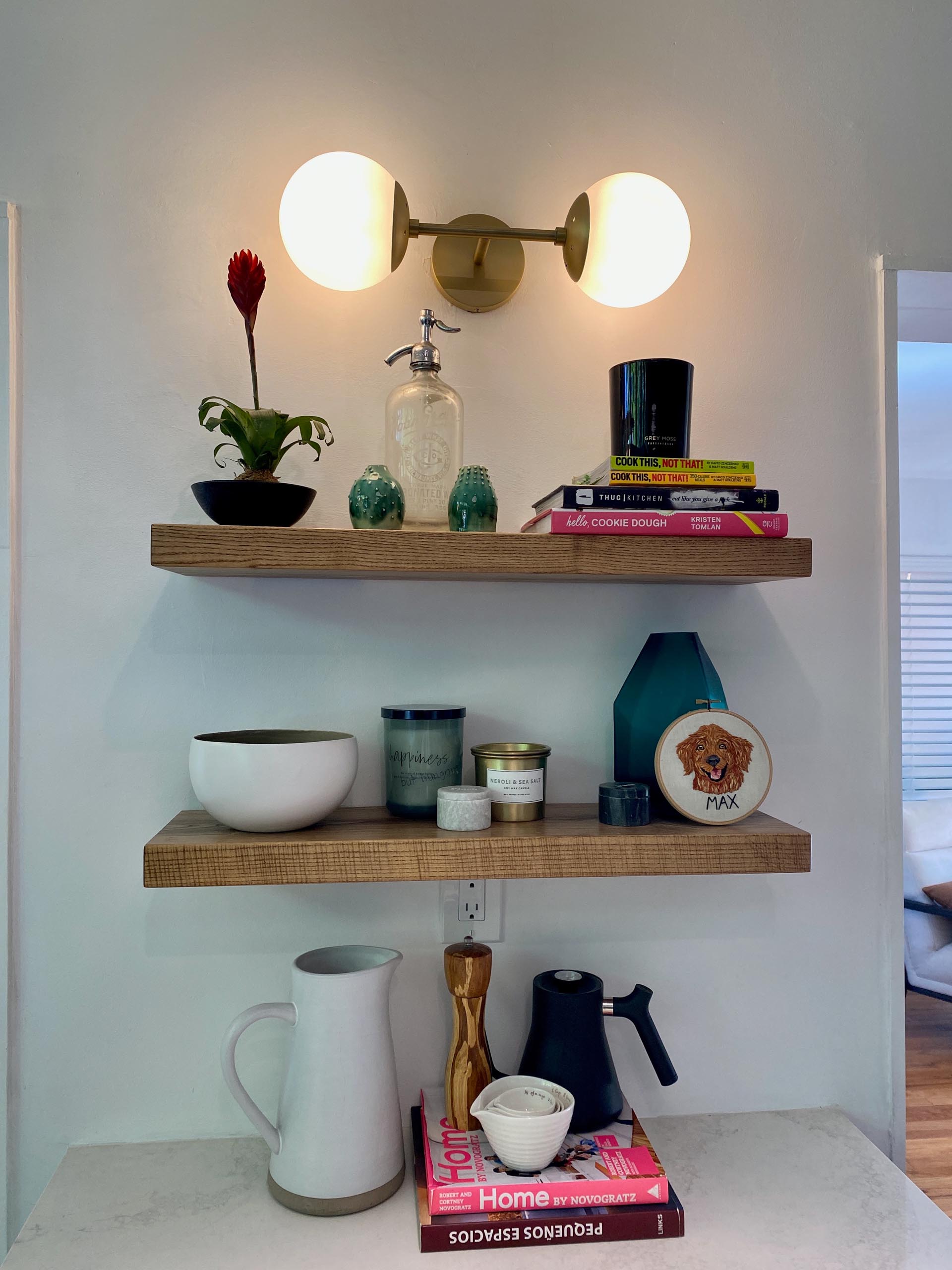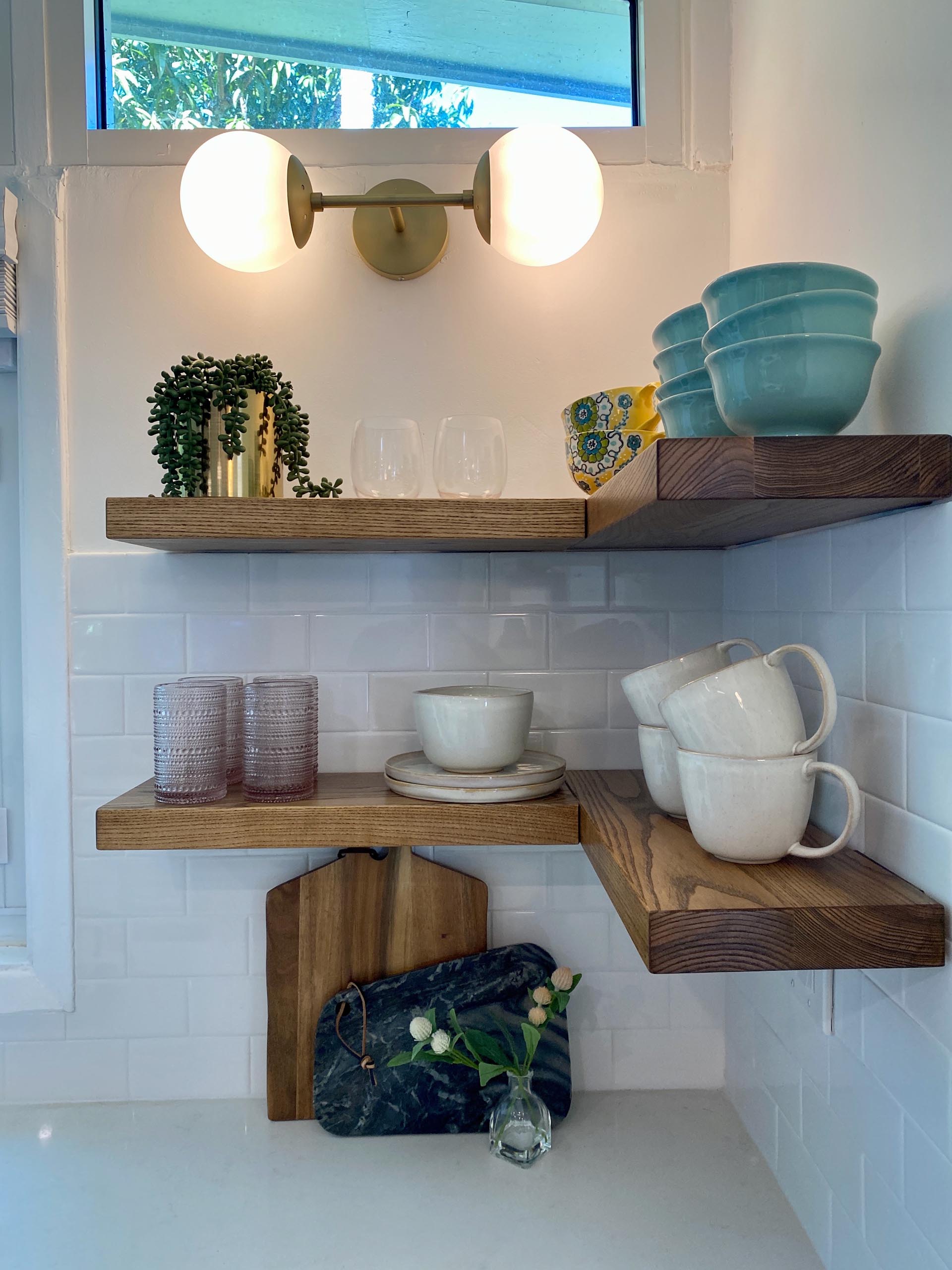 The kitchen cabinets continue along the wall and a wood countertop has been introduced to create a home office and coffee station.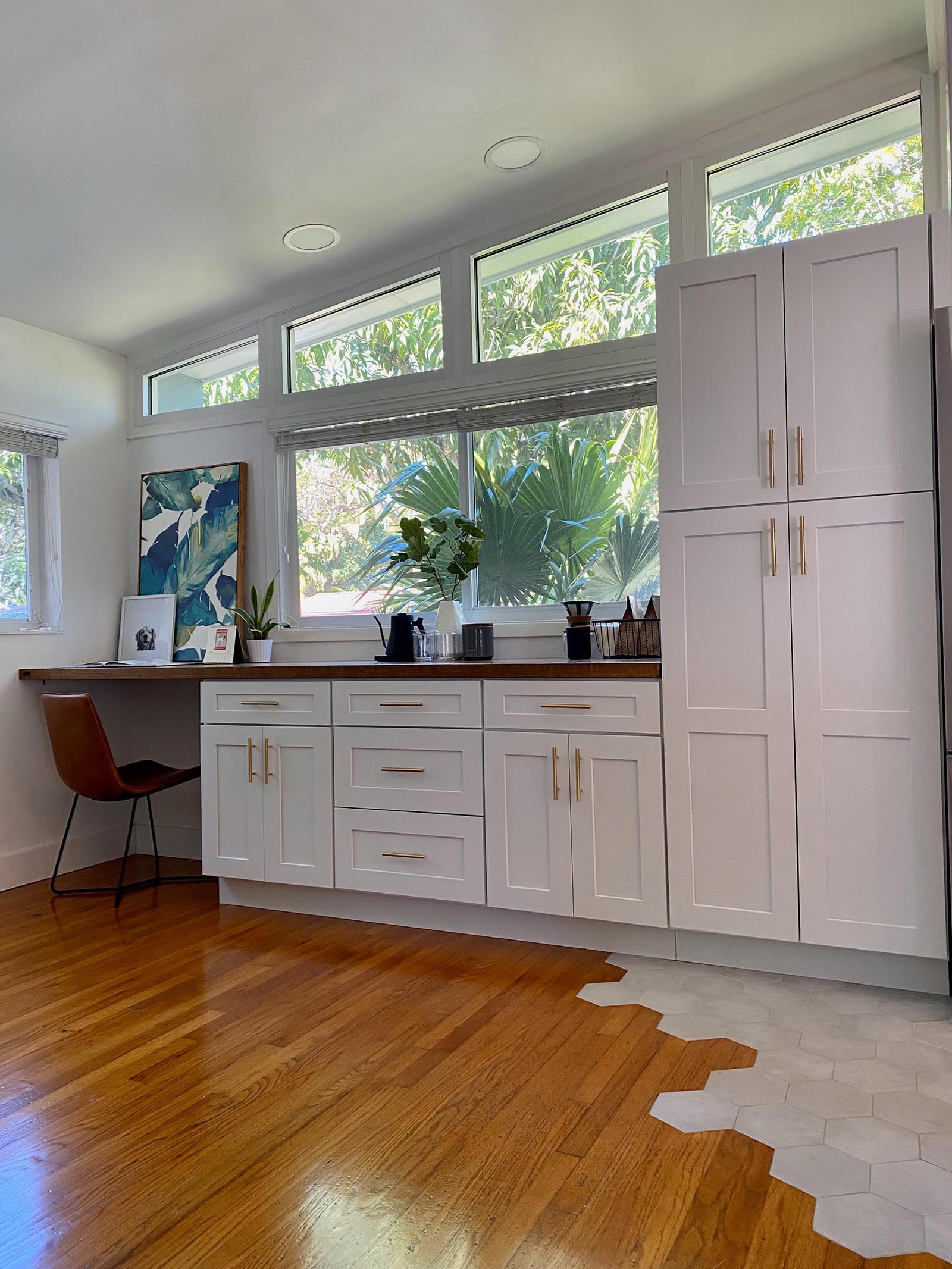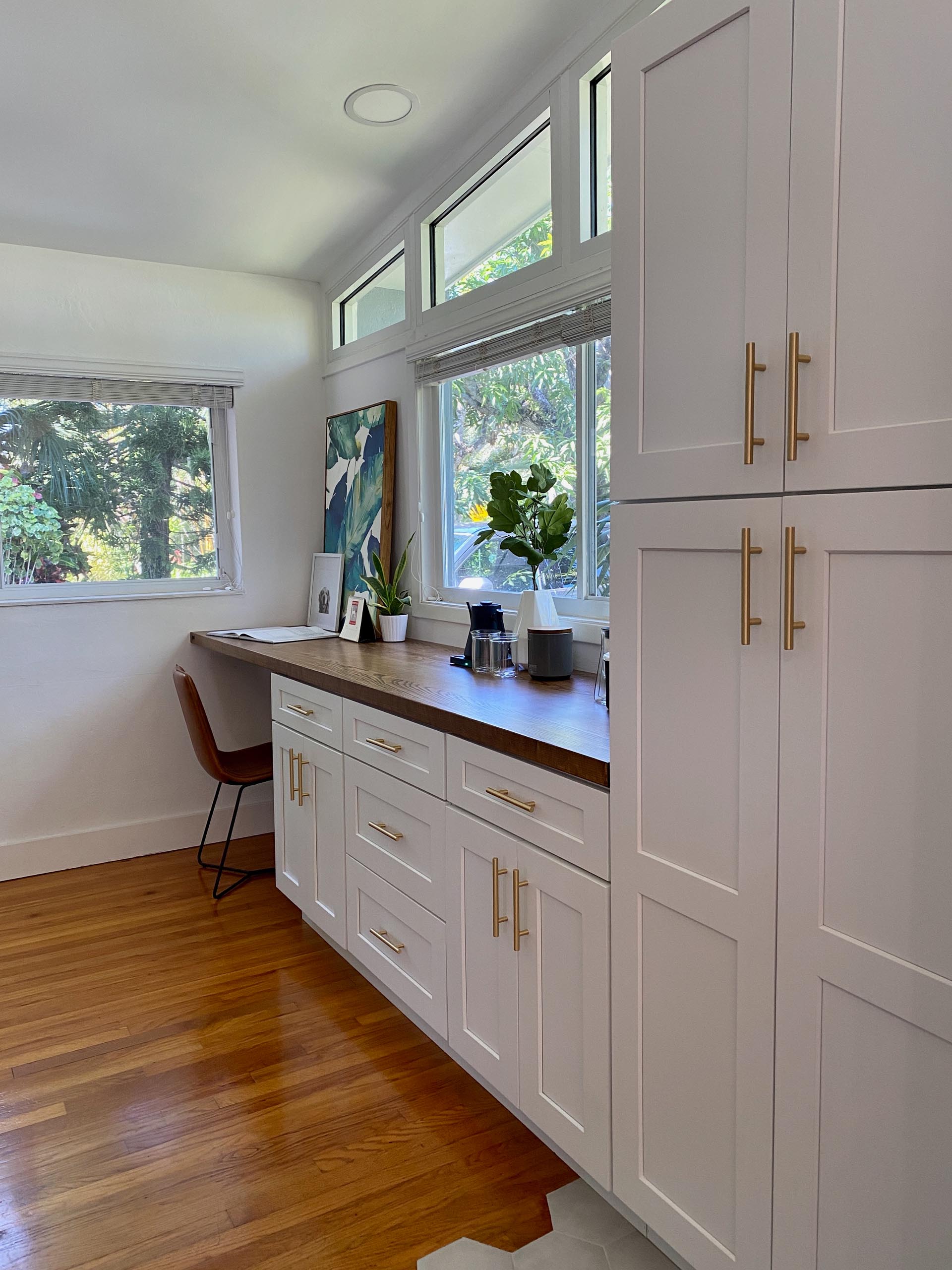 Photography, Interior Design, and Staging by EFE Creative Lab