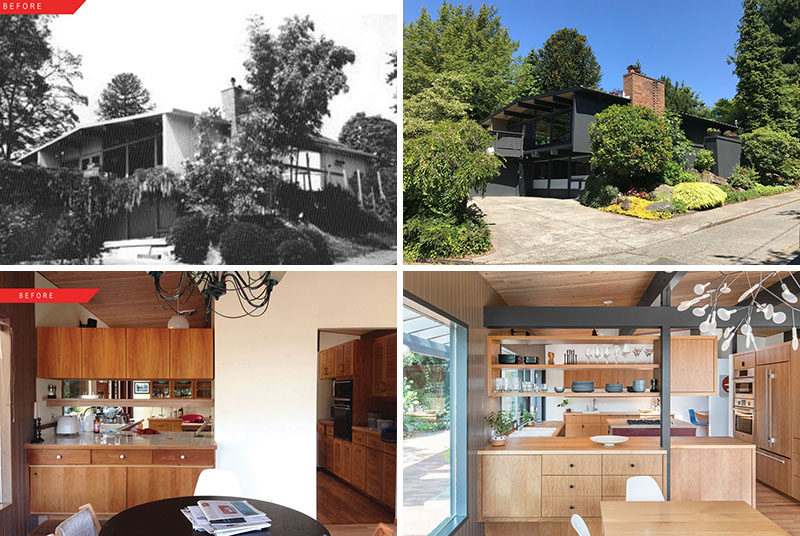 SHED Architecture & Design, together with interior designer Jennie Gruss, have given a 1957 architect-designed mid-century home a fresh update for a young family in Seattle, Washington.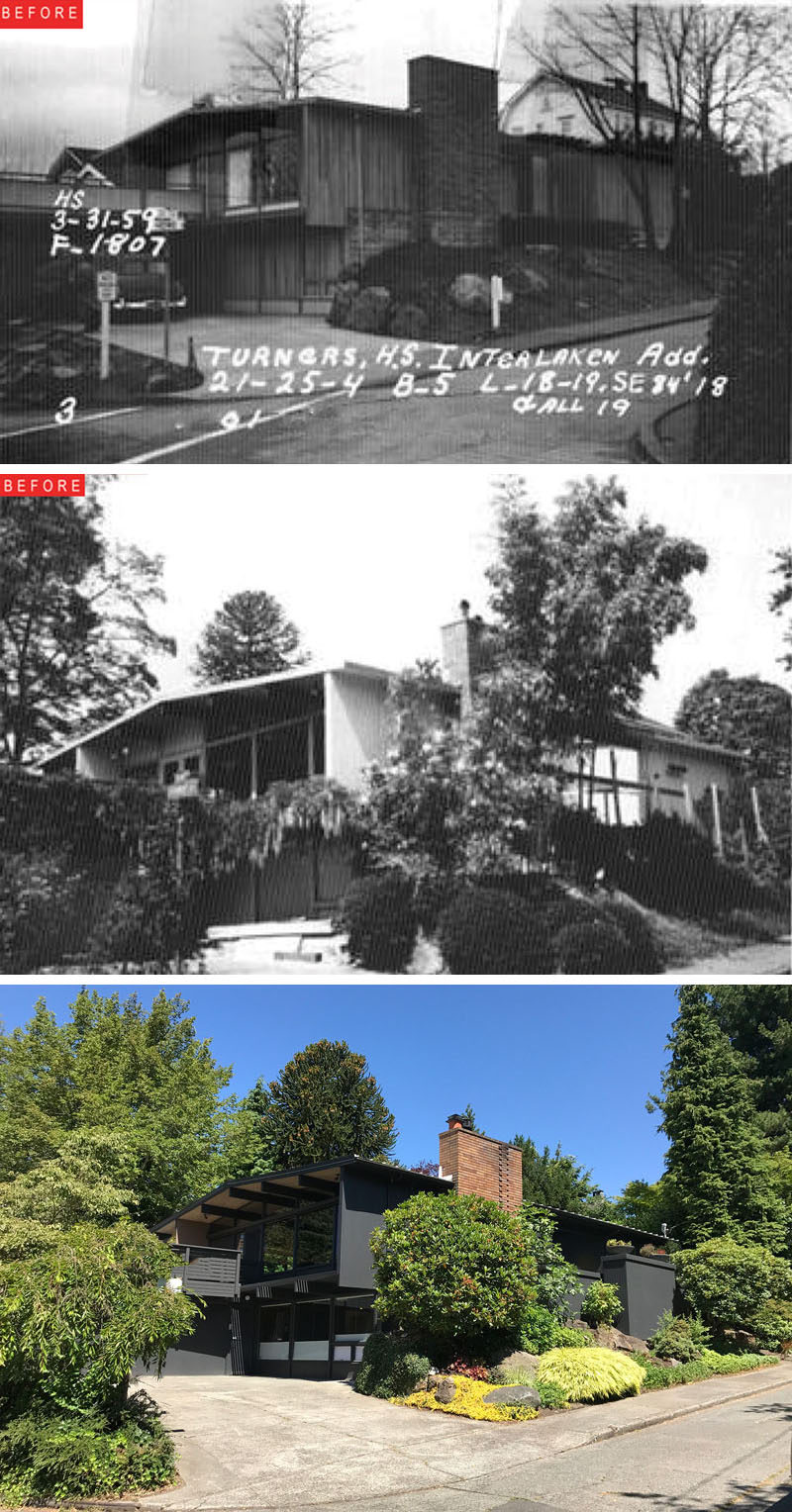 Photography by SHED
---
A black front door welcomes you to the home, that features a wood ceiling and exposed beams.
---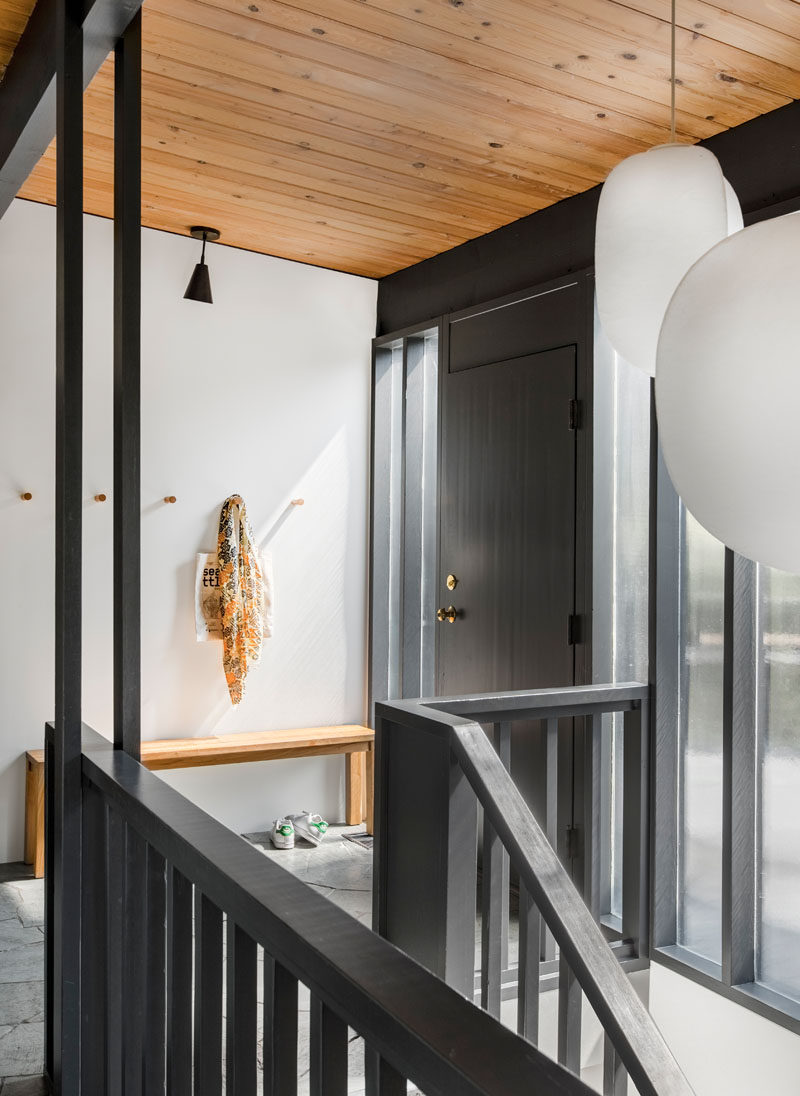 ---
The original green slate floor in the entryway and the original hardwood floors in the living room and dining room have been kept, however the flooring in other places has all been replaced.
In the living room, a shelving unit wraps around the back of the couch, providing a separation in the open plan living/dining room, and at the same time, creating a display space for a record collection.
---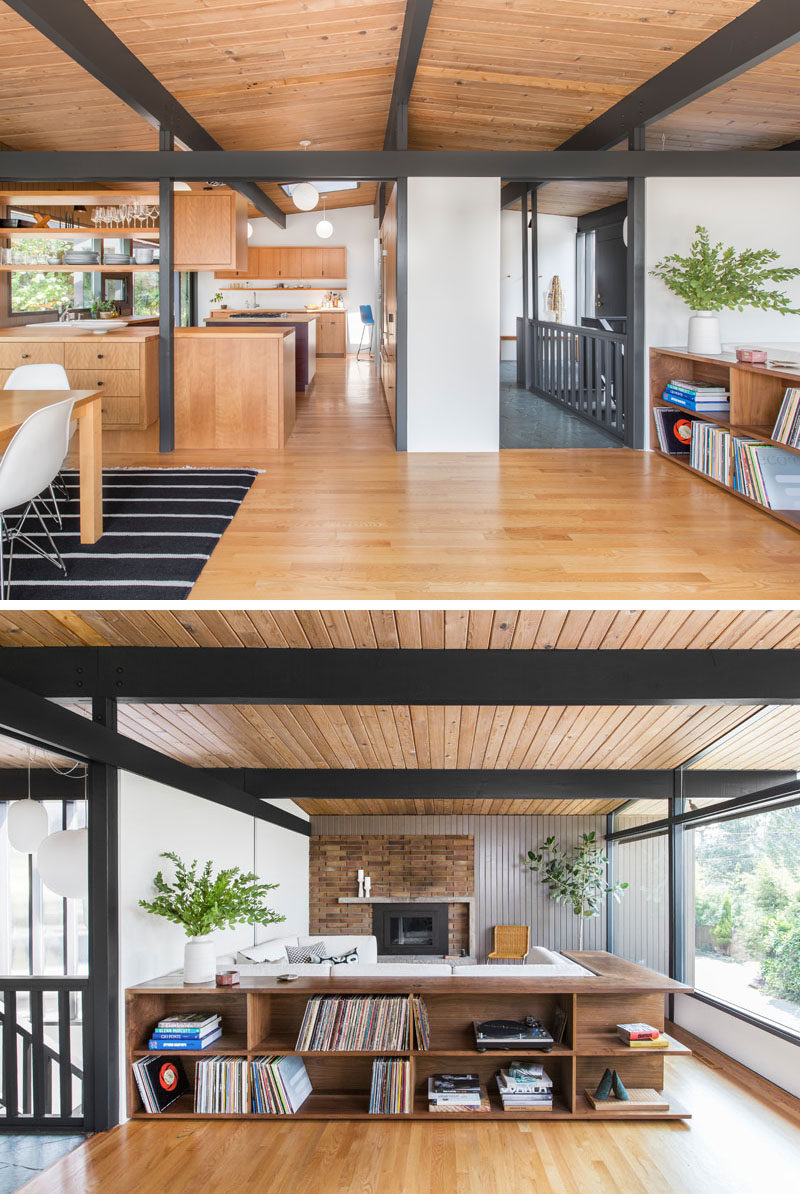 ---
On the opposite side of the room is the dining area that's defined by the use of a large rug and a chandelier.
---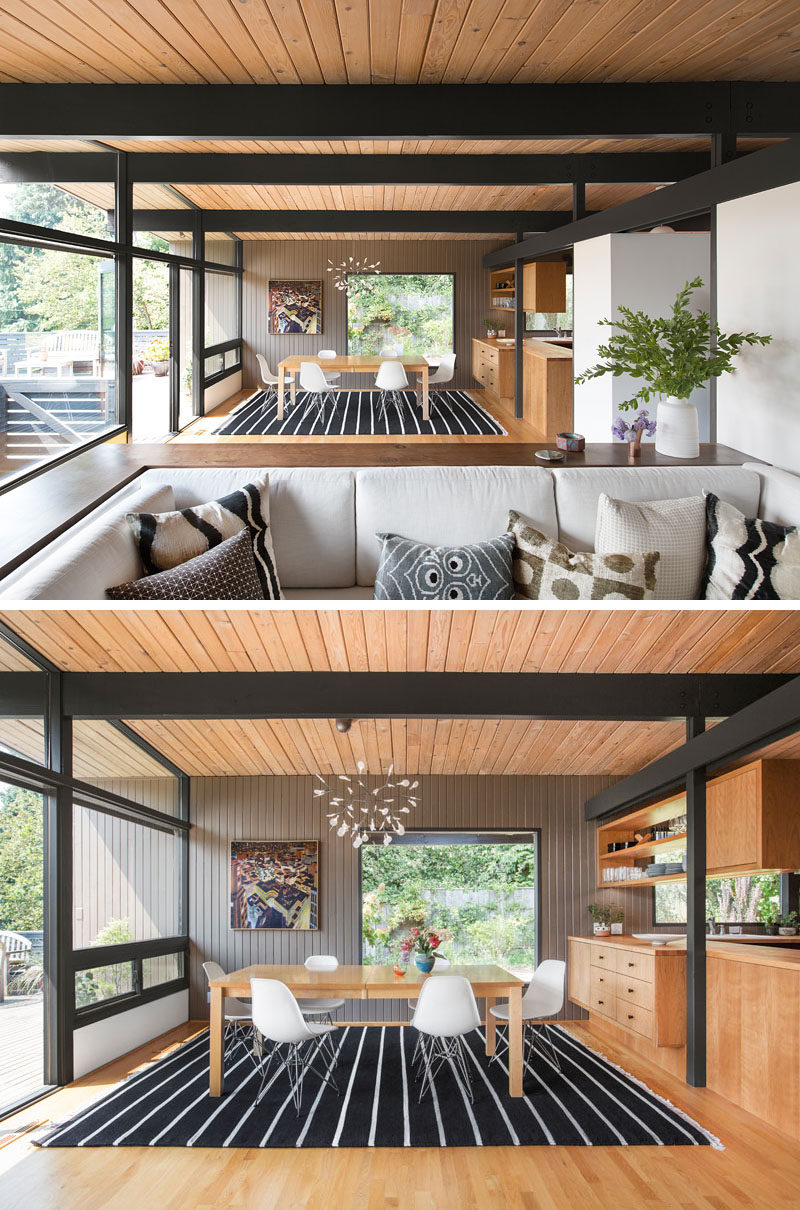 ---
Here's a look at what the kitchen used to look like.
---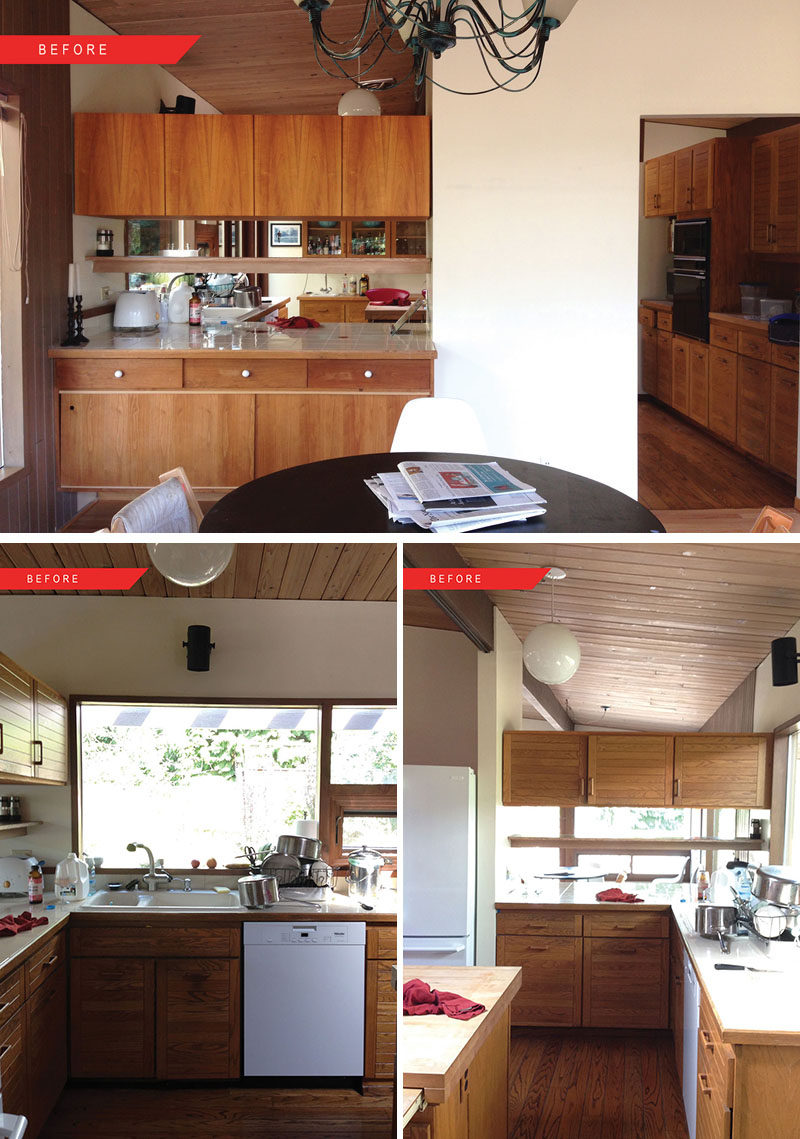 Photography by SHED
---
And here's what the kitchen looks like now. Light wood cabinets and countertops have been paired with maroon laminate cabinets as the homeowners wanted to add a pop of color.
---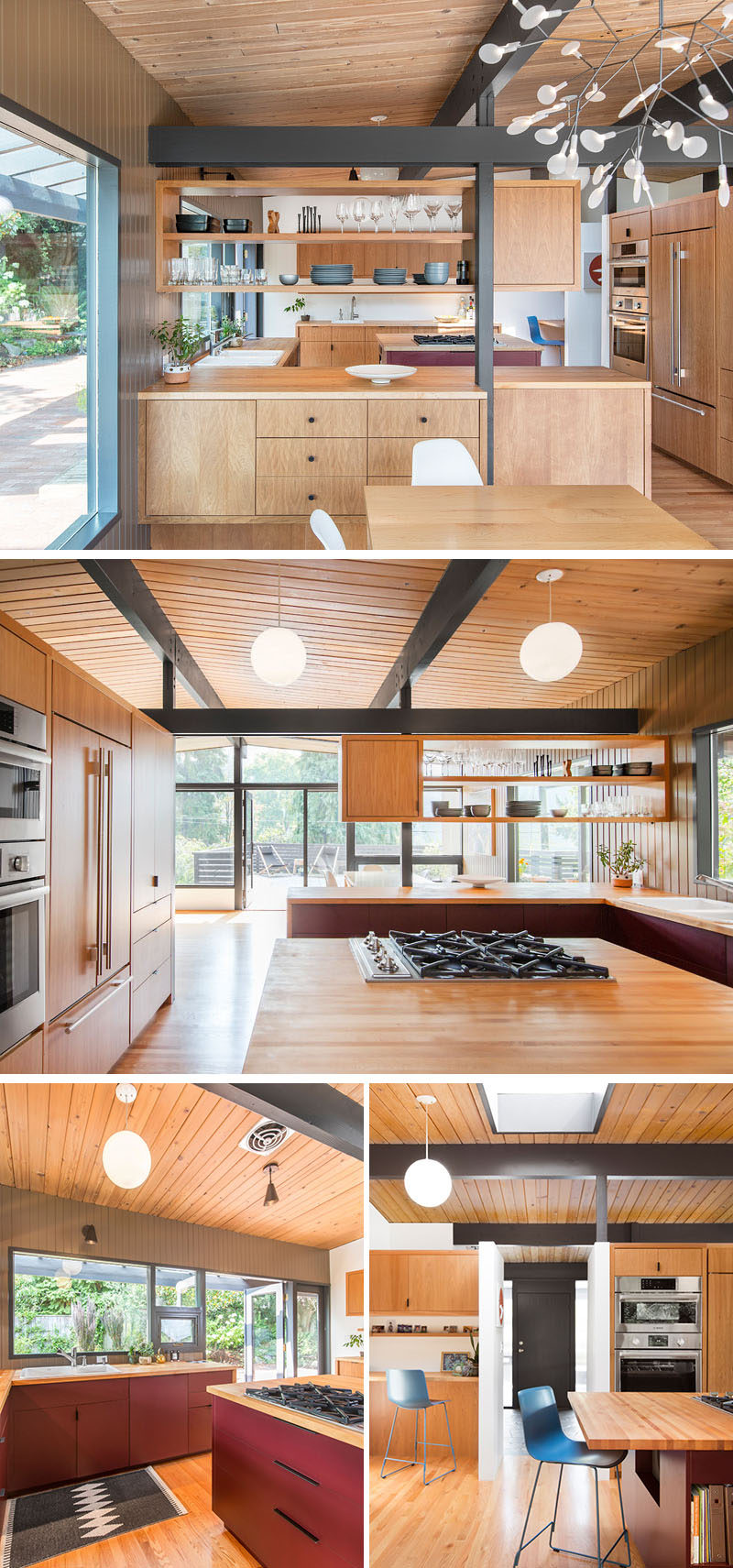 ---
The master suite, on the main floor of the house, was originally two bedrooms, however the designers transformed one of the bedrooms into the master bath.
---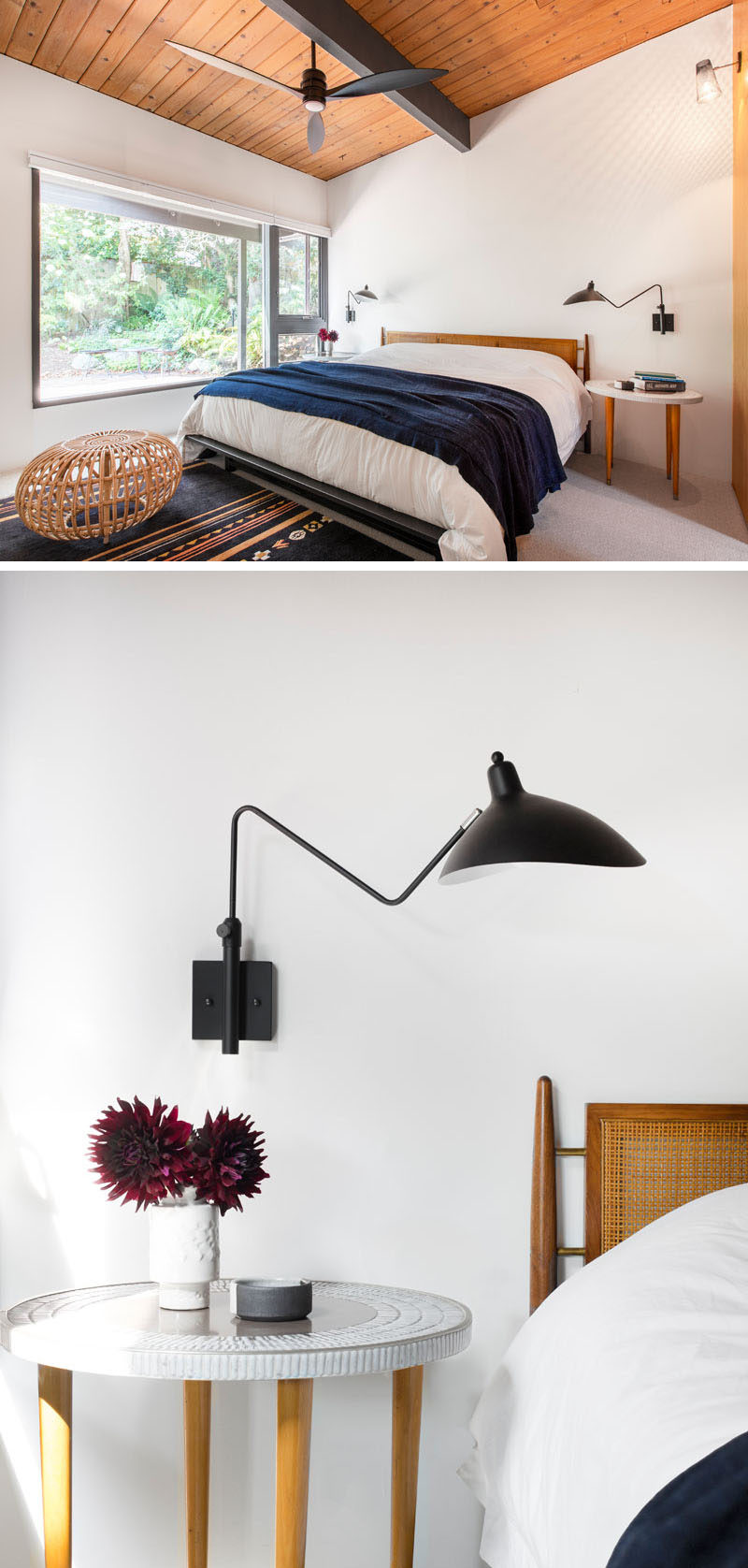 ---
The master bathroom features white penny tiles, a floating wood vanity and an open shower.
---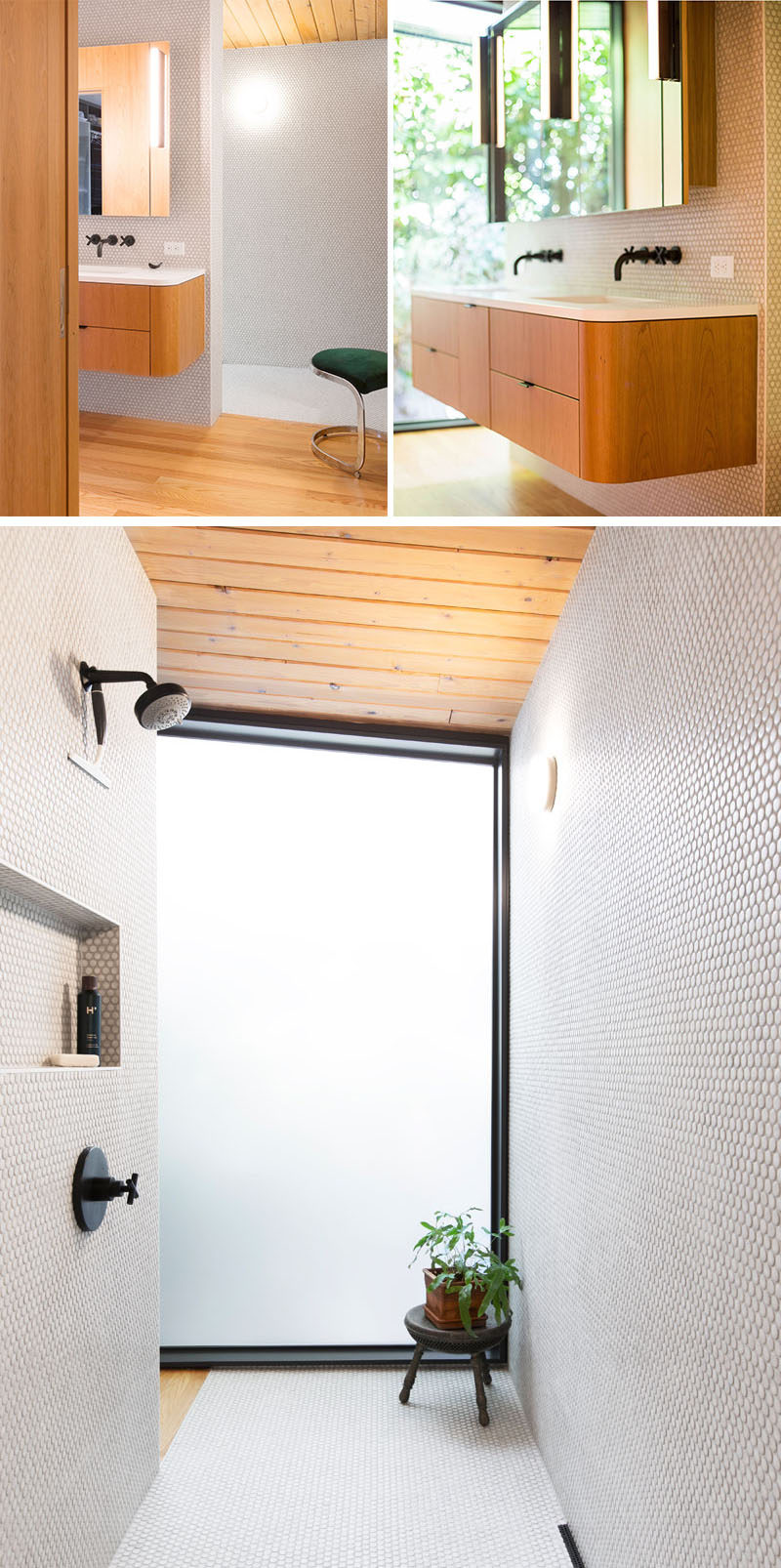 ---
Back by the front door, and there's a staircase that leads down to the lower level of the home, where you'll find the garage, bedrooms, media room, laundry and an office.
---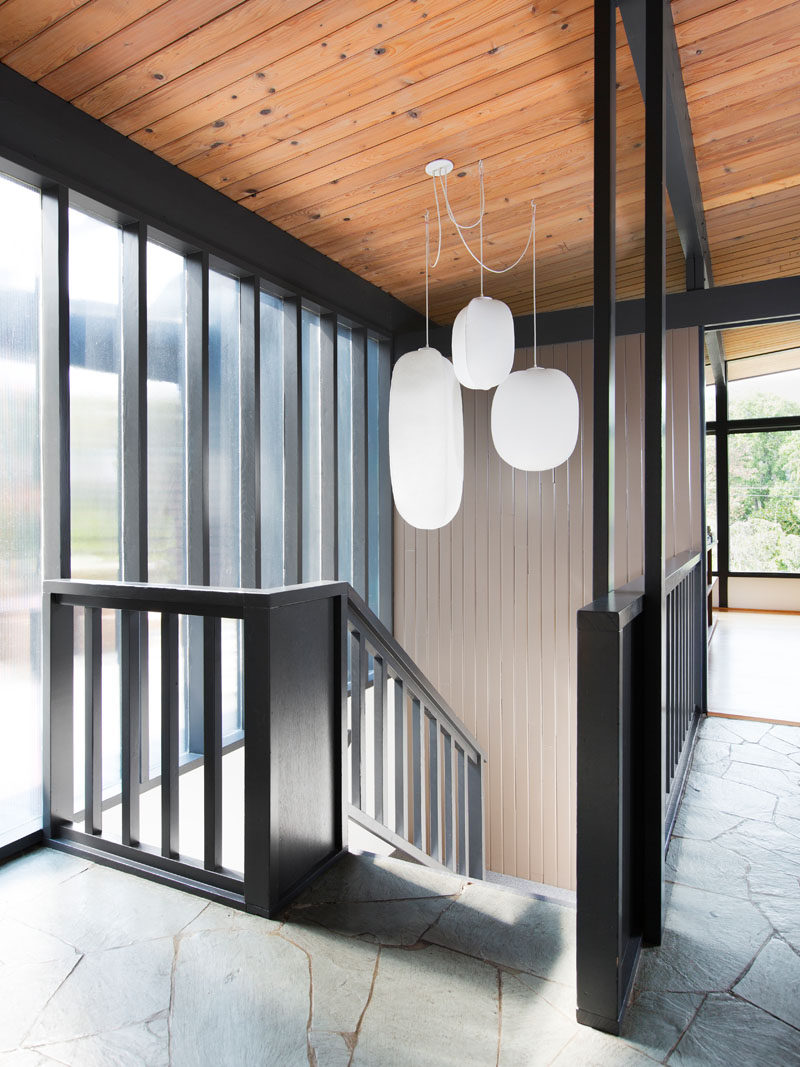 ---
Downstairs, SHED created a dedicated mud room by the garage using a wood screen to separate the space from the entry, without blocking any light.
---

Photography by SHED
---
In the media room, a big comfortable blue couch runs alongside the large windows.
---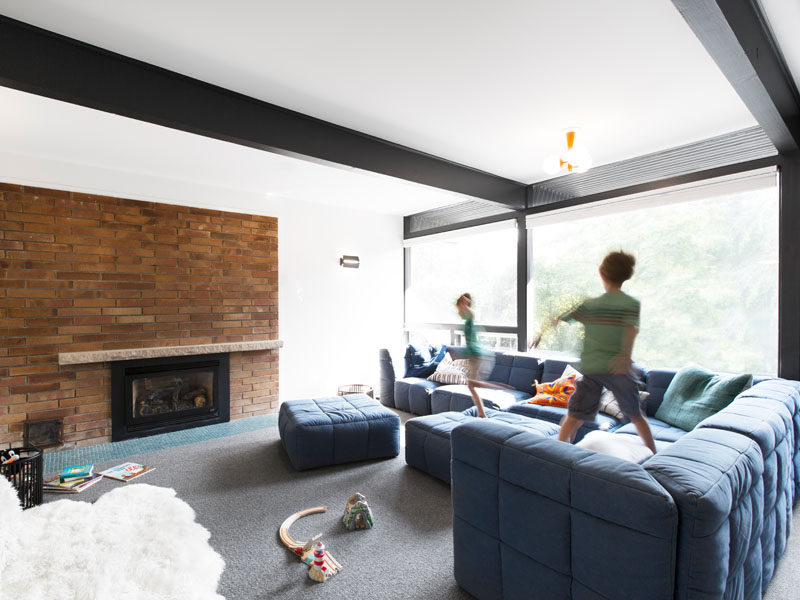 ---
On the other side of the garage was an old tool shed that's now been transformed into a space for an endless pool.
---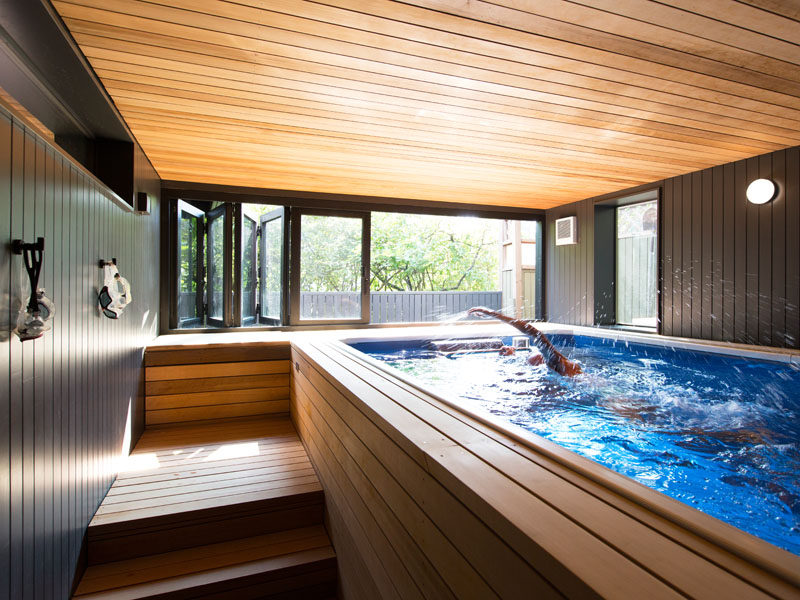 ---