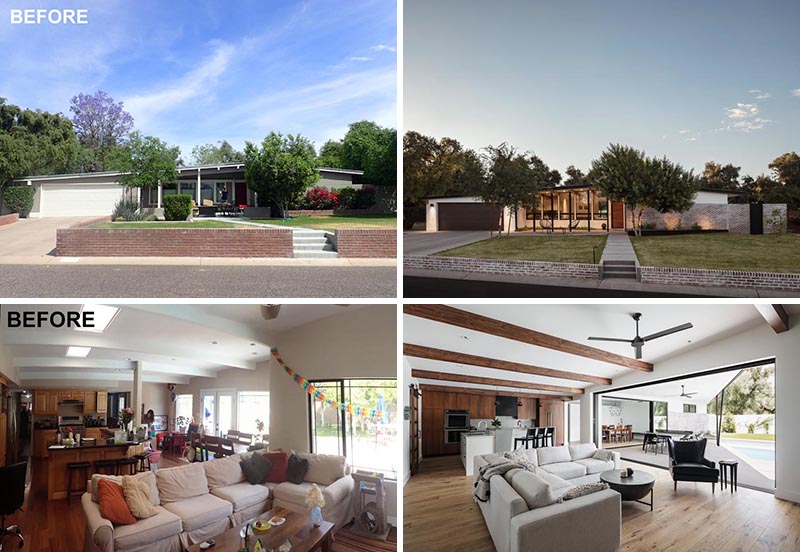 Architecture firm The Ranch Mine has renovated a mid-century modern house in Scottsdale, Arizona, for their clients who wanted an updated space for their growing family.

Originally built in 1961 by Allied Builders, the home had some issues – a failing plumbing system, poor grading and drainage that led to some rot in the structure, no insulation, limited storage, and a 90s renovation that had altered or removed most of the mid-century modern design features.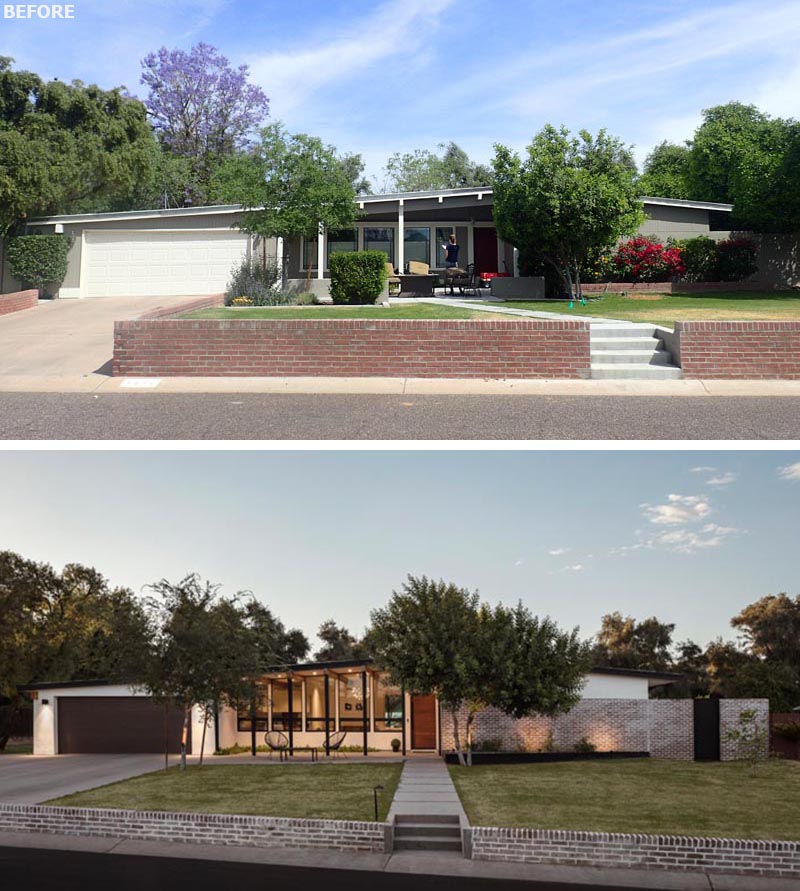 The 90s renovation removed the signature canted wood columns on the front of the home which Moss Custom Homes replaced with steel columns redesigned by the architects.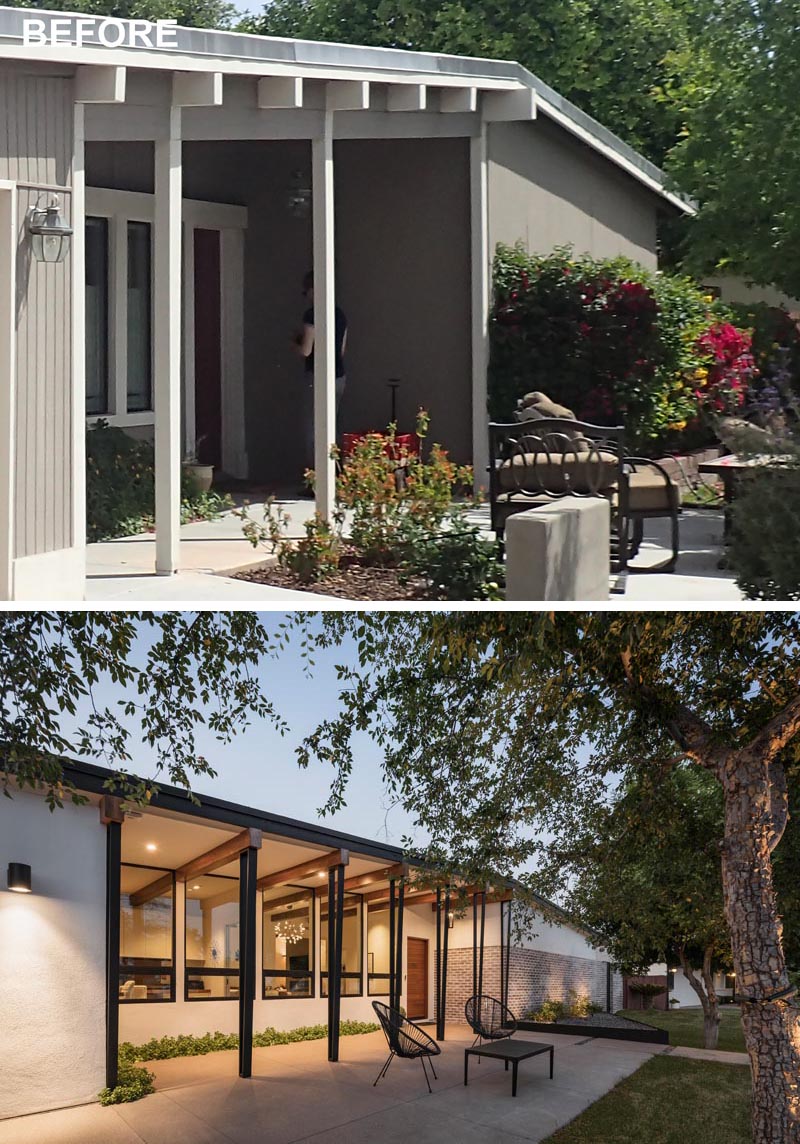 The renovation involved reworking the floor plan, as well as new windows that highlight the original post and beam structure.
There's a sitting room with a small home office, that was once used as a games room.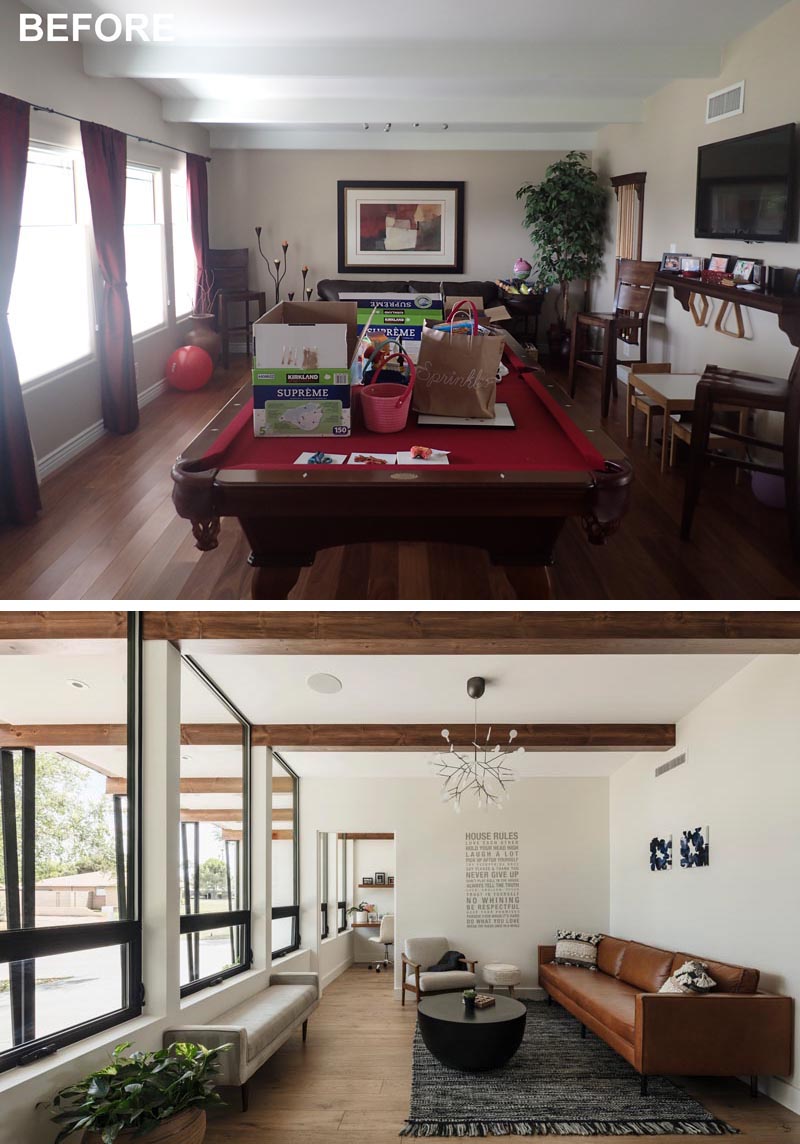 In the living room, a plastered fireplace became the new focal point, while wood shelving on either side complements the walnut-wrapped beams.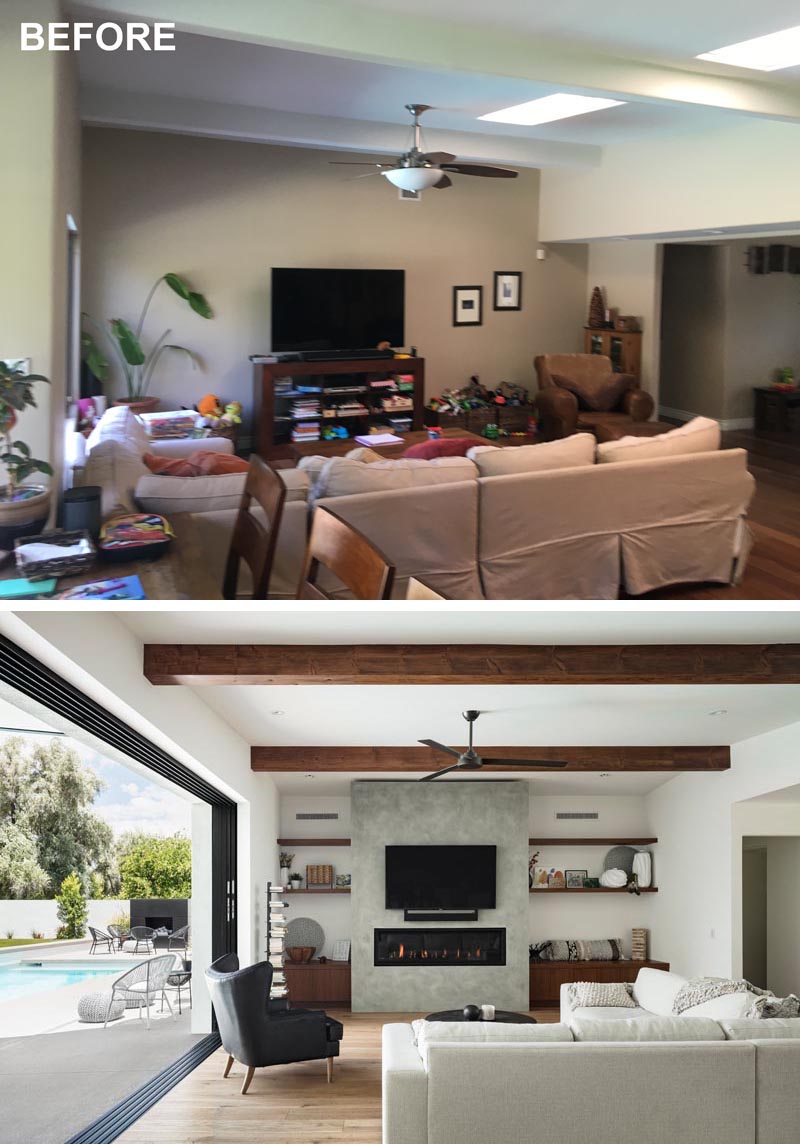 Sliding glass doors replaced windows and opened the living room to covered patio and yard.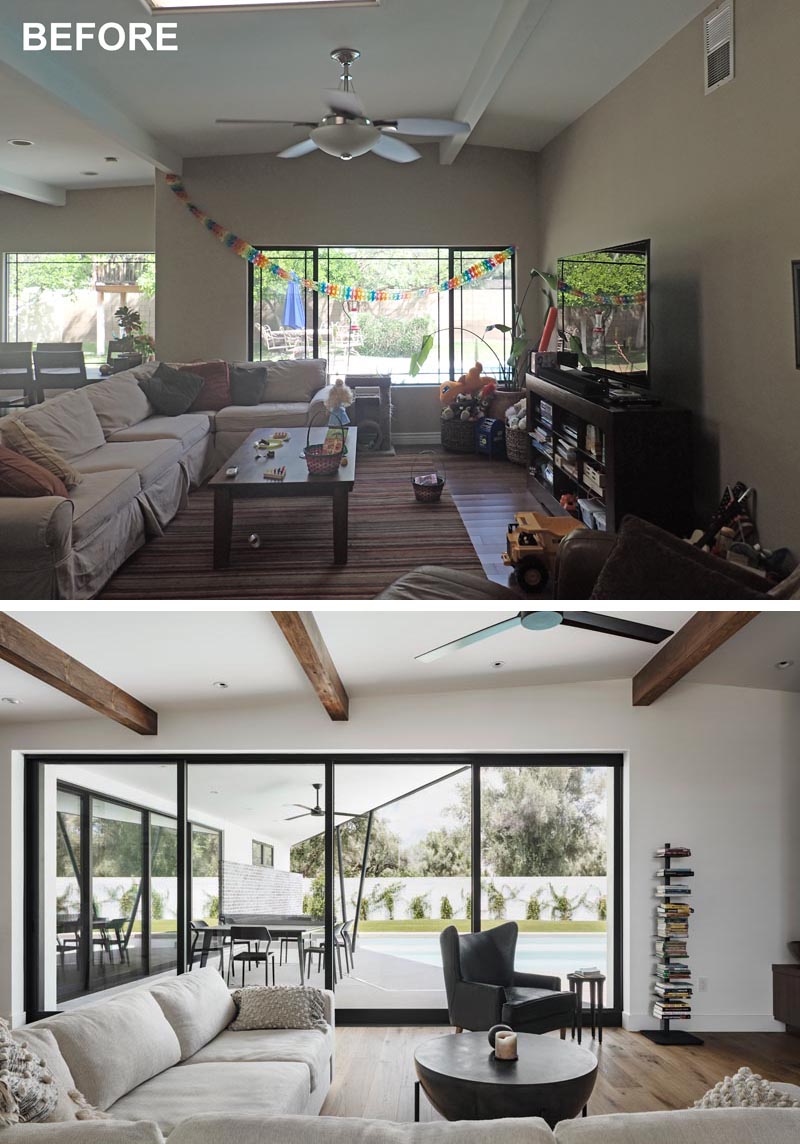 From this angle, you can see the new owner's suite as well as the new dining room. When the stacking and pocketing glass doors are all open, it creates a seamless indoor outdoor living area.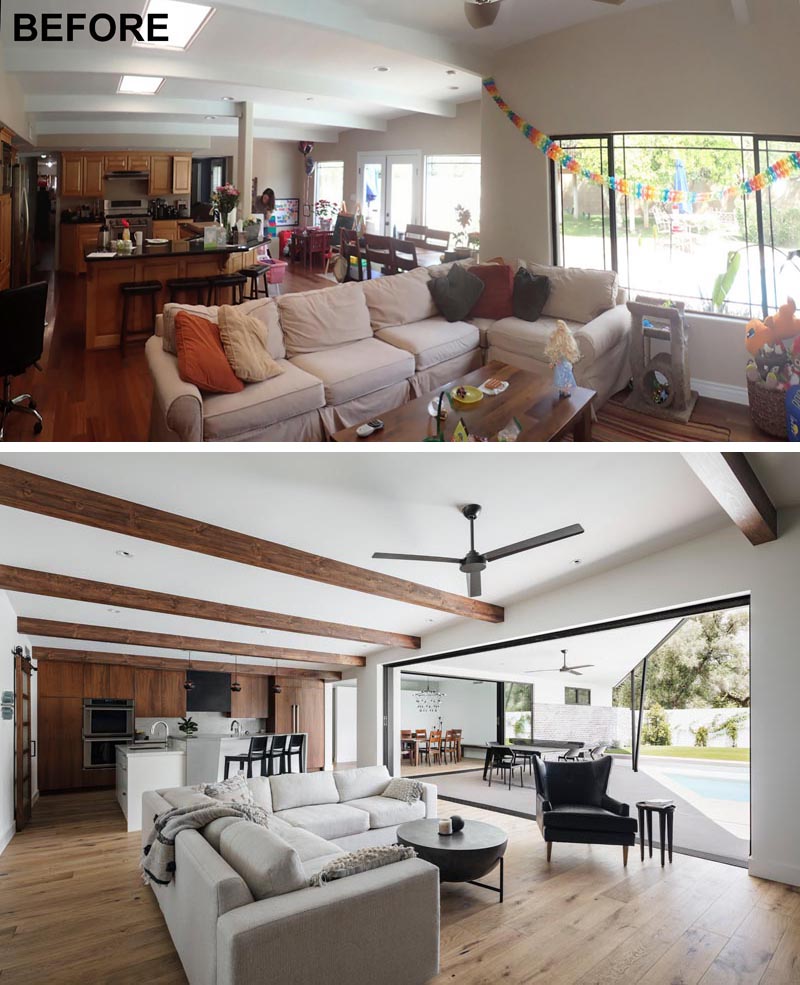 A new pool follows the roof line and makes better use of the yard, while also allowing for a large patio, a grassy area for the kids, and an outdoor fireplace.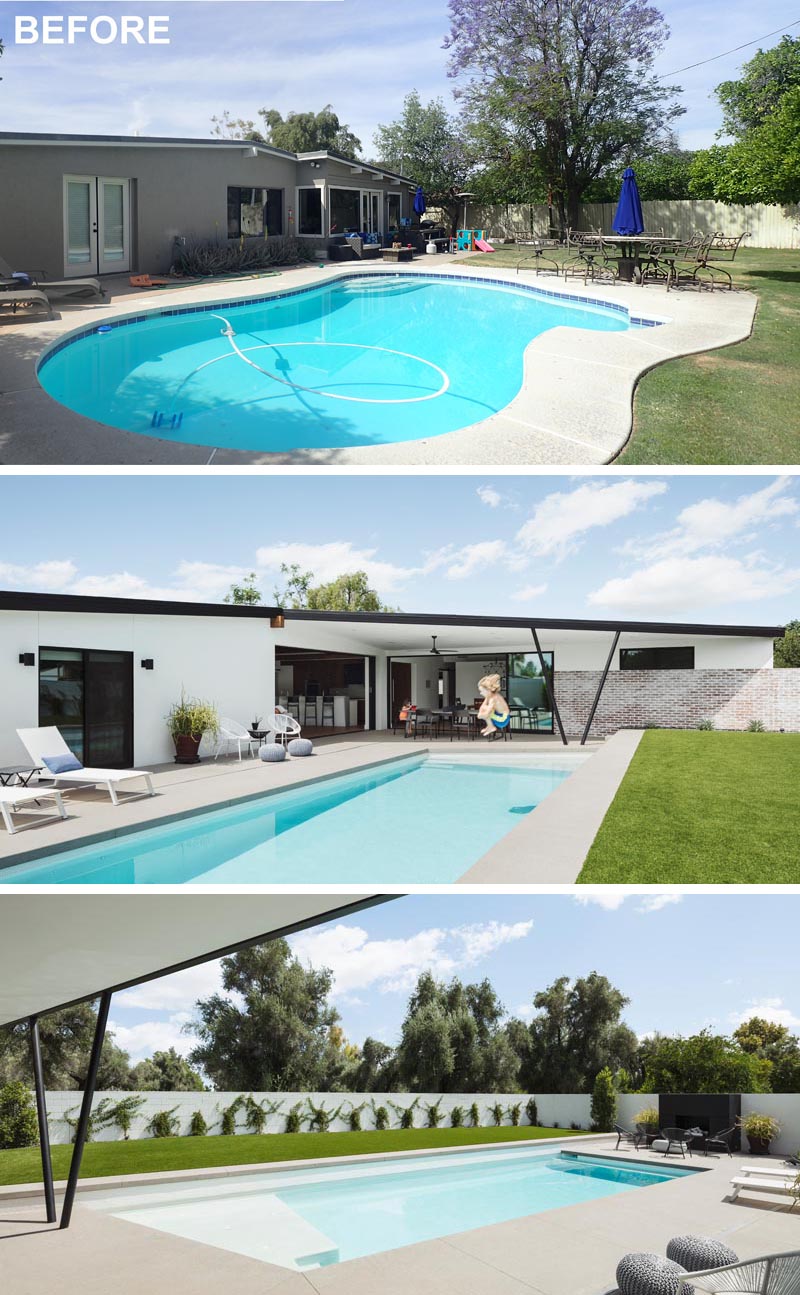 Back inside, we see the new dining room has been furnished with a dark wood dining table and chair set, as well as a sculptural pendant light.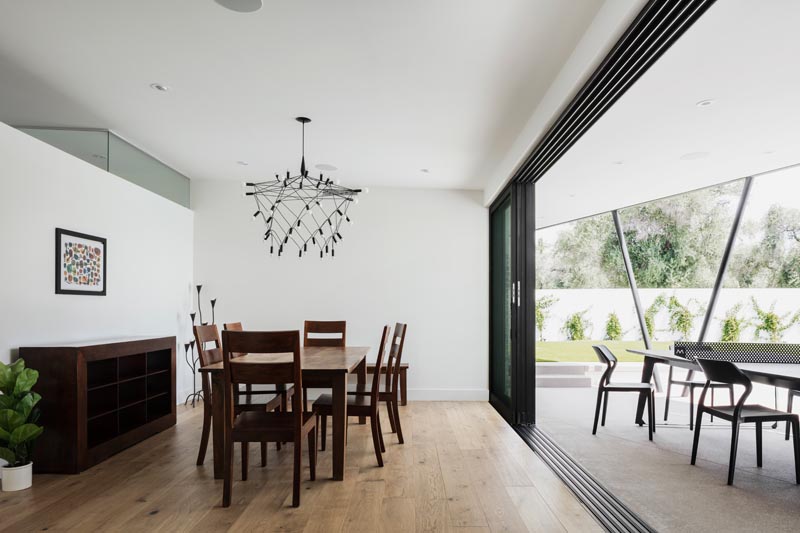 In the kitchen, a post was removed and the kitchen island was reconfigured to make better use of the space and create flow. The fridge was moved an integrated into the new flat panel dark wood cabinets.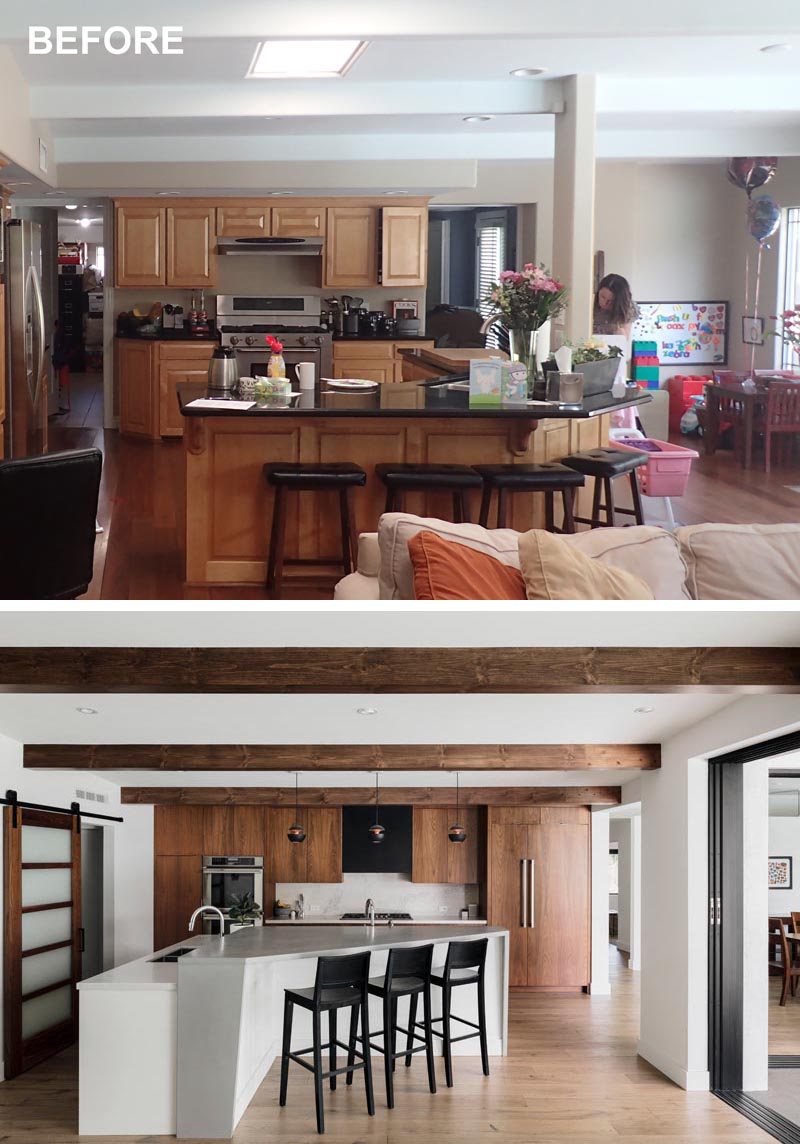 The wall of cabinets alongside the old fridge was removed and replaced with a sliding barn door that leads to a combined pantry and laundry room.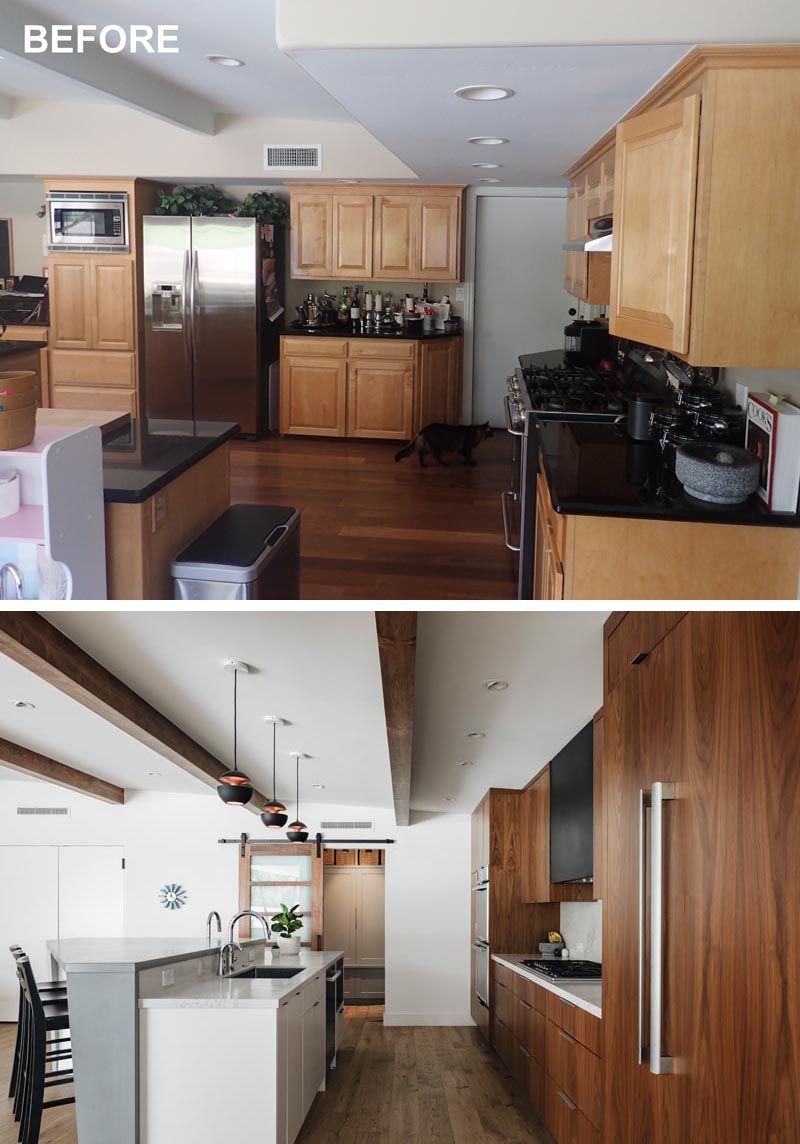 The pantry and laundry room includes a bar area, plenty of storage, a secondary fridge, as well as a farmhouse sink in front of the window, and the washer/dryer.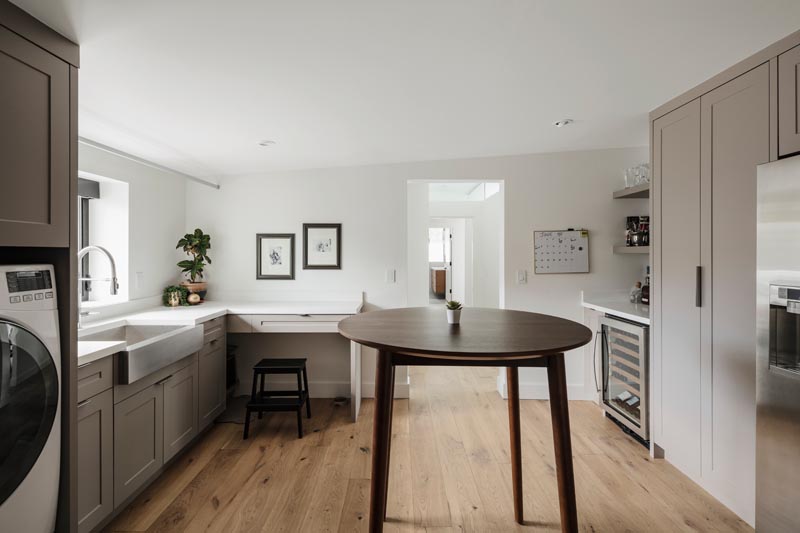 In the newly updated master bathroom, there's separate dark wood vanities, and a large shower for two that has a sliding door open to a small garden.