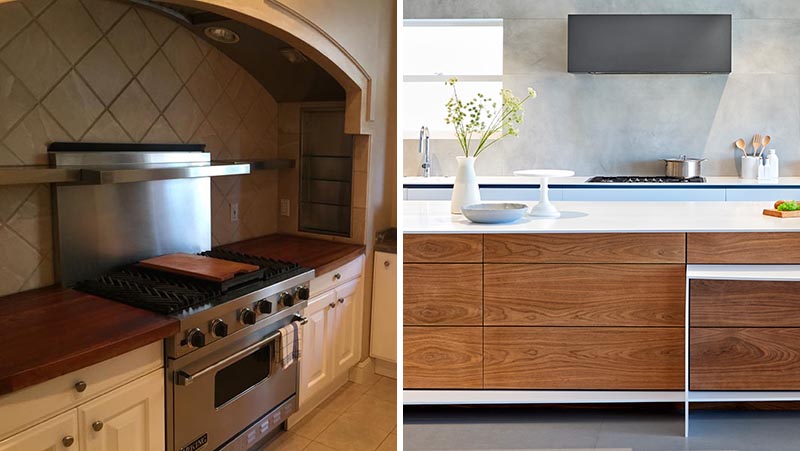 Maydan Architects designed a complete update for this San Francisco home's kitchen to make it bright and modern.

The kitchen before the renovation was a mix of dated materials, with multiple countertop materials, an arch above the stove, and built-in glass shelves.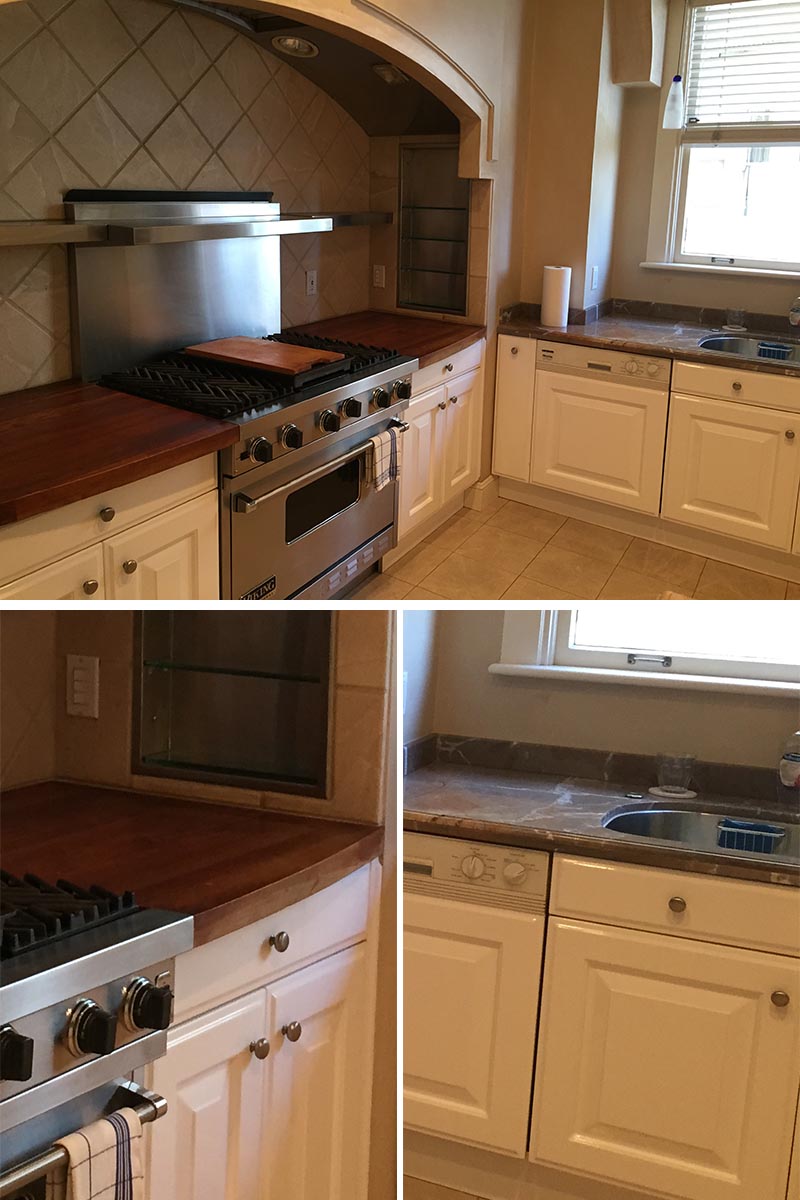 After taking the interior down to the bare studs, the architects were able to open up the space and reconfigure the layout.

Windows, minimalist cabinets, and white countertops with matching white furniture ensure that the space is bright and welcoming.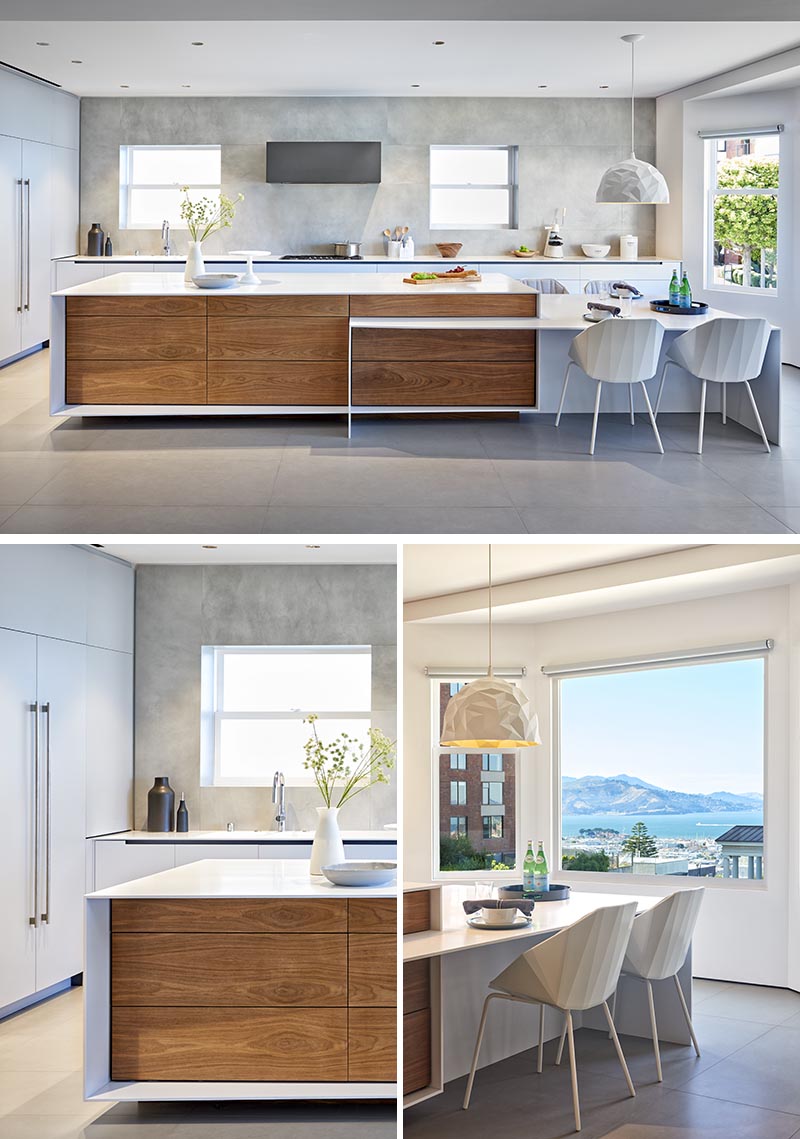 Wood panels on the new island add a natural element to the space, while the island counter drops down to act as a casual dining area, whose position takes advantage of the water views.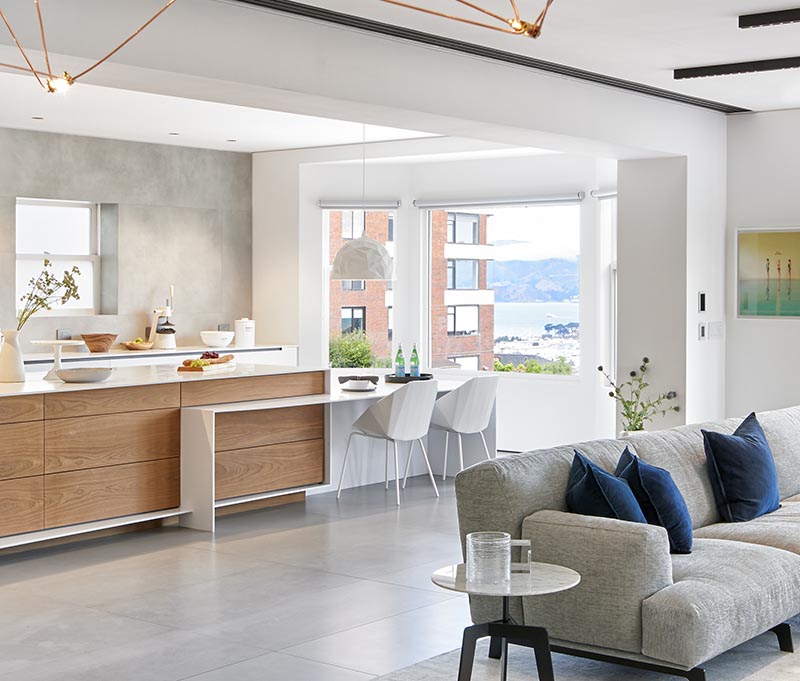 Before photography courtesy of Maydan Architects | After photography by John Sutton | Architects: Maydan Architects