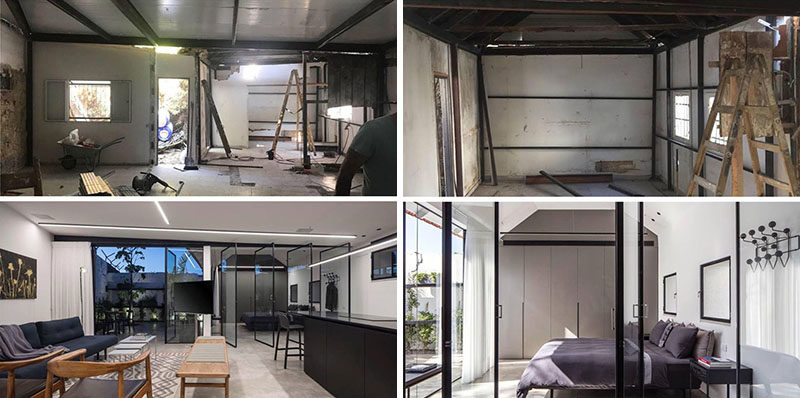 Israeli architect Raz Melamed, has recently completed the renovation of a 753 square foot (70m2) studio apartment, for a couple who wished to create a modern getaway for themselves in the historic Neve Tzedek neighborhood in Tel Aviv.
The property, closed and derelict for years, was comprised of a patchwork of shacks that were joined together to create a dark and disjointed maze with a hidden patio.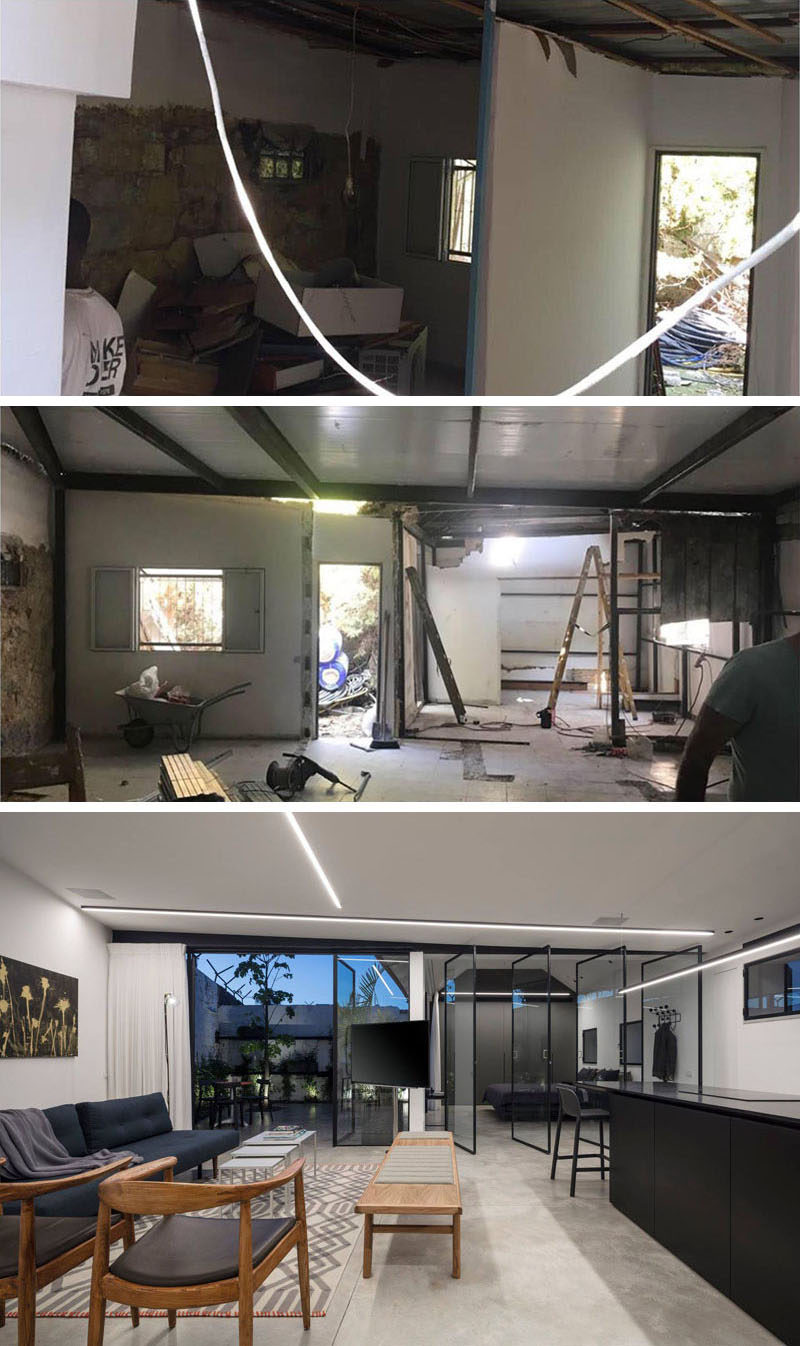 ---
After years of neglect and as the home is located at street level, it had suffered from repeated flooding in the past. The property was thoroughly cleaned before the affected walls were fixed and the entire property was sealed in order to prevent repeated water damage. Rotted beams that supported the roof were also replaced.
---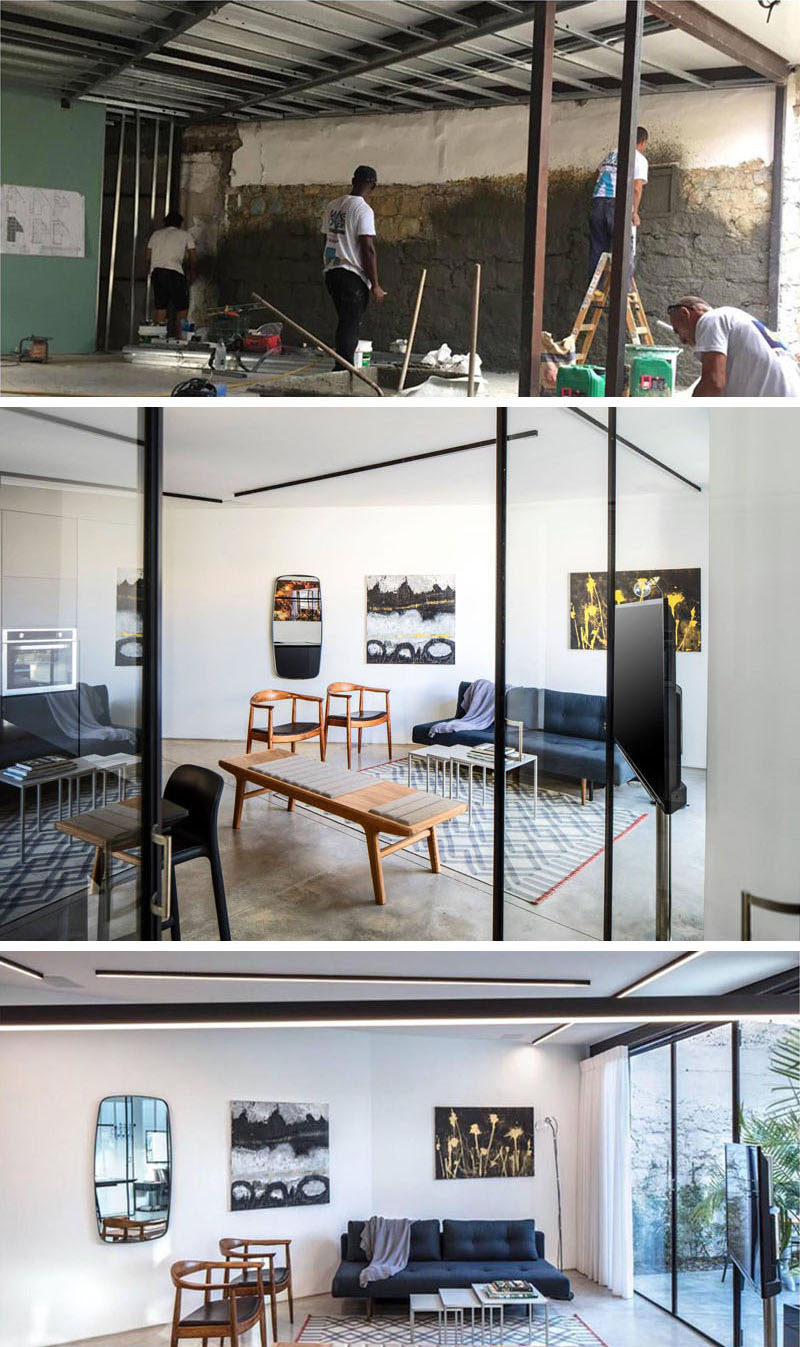 ---
In order to create a clean yet cosy modern interior, the architect chose a gray color palette, that would complement the natural substances and exposed raw materials, like the polished concrete flooring.
The black island in the kitchen was designed to create a focal point in the space and to match the black granite counter.
---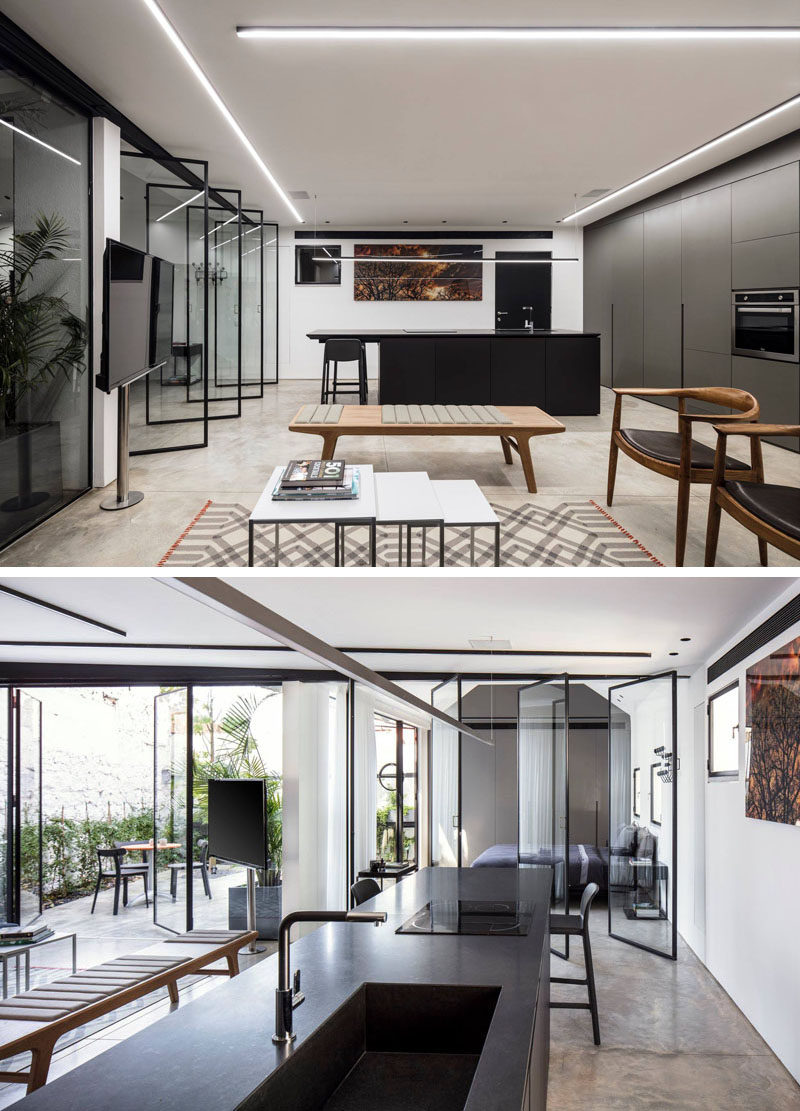 ---
Belgian style glass pivot windows between the kitchen and the bedroom were installed make the space feel large and open.
---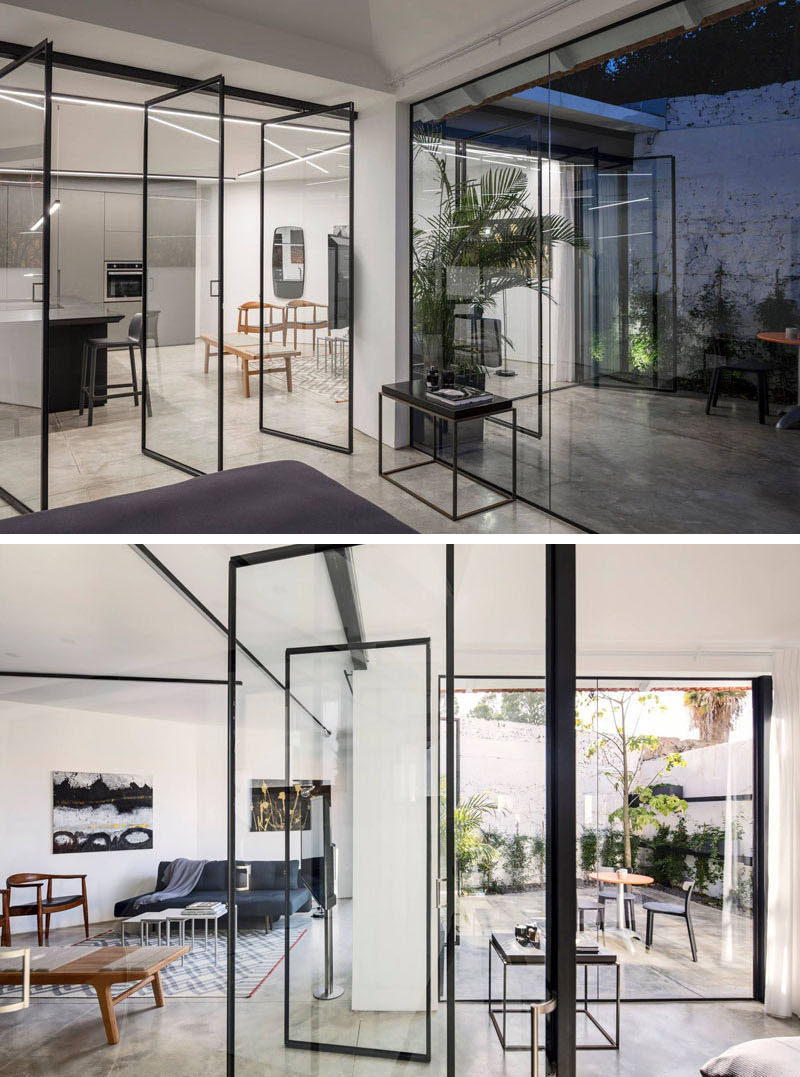 ---
In the bedroom a wall of closets were added, and the left-hand-side wall was removed and replaced with a large picture window that looks out onto the patio.
---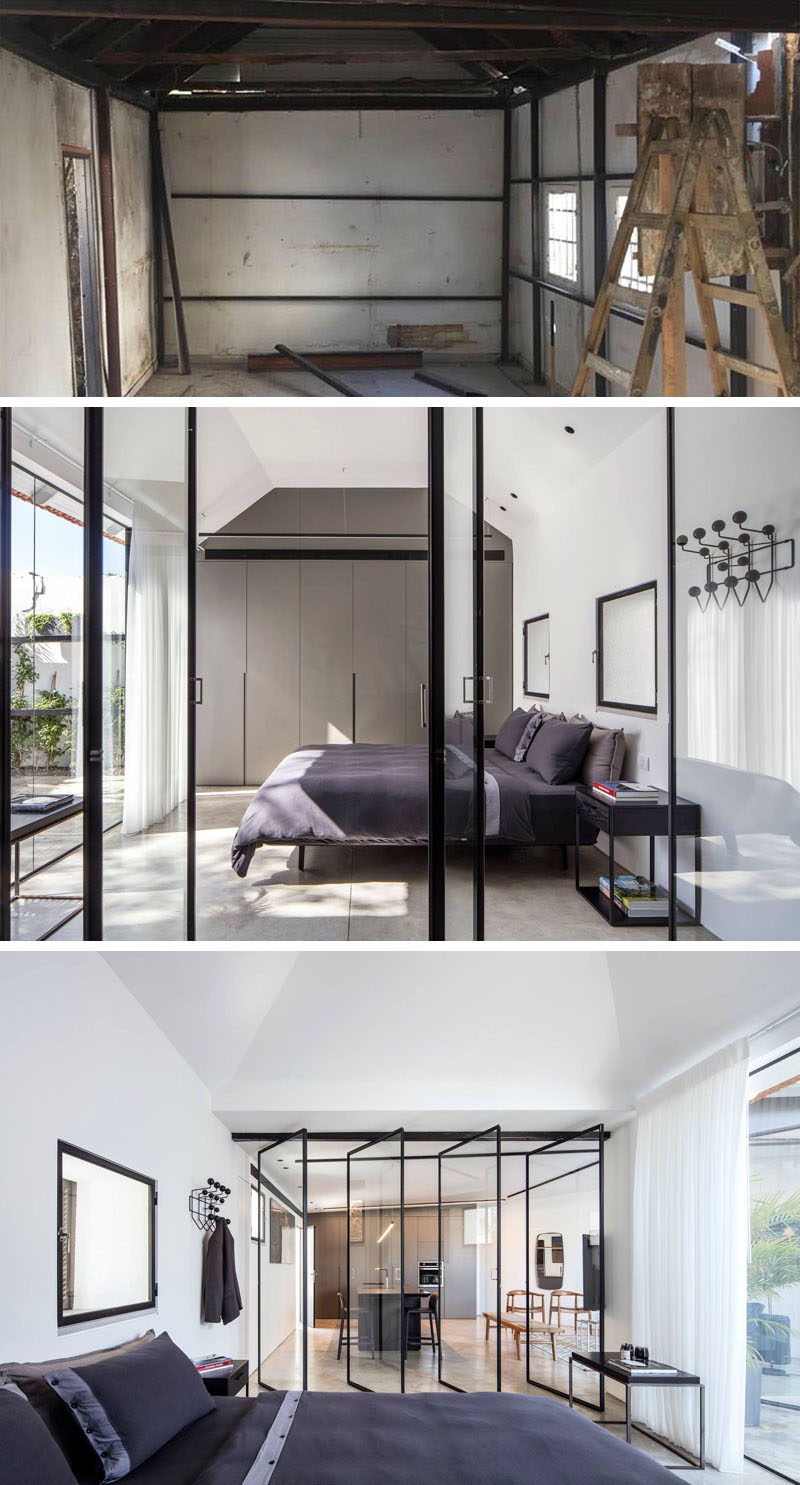 ---
Wooden furniture and greenery in the patio completed the picture and finally provided the owners with the harmonic getaway they hoped for in the heart of the city.
---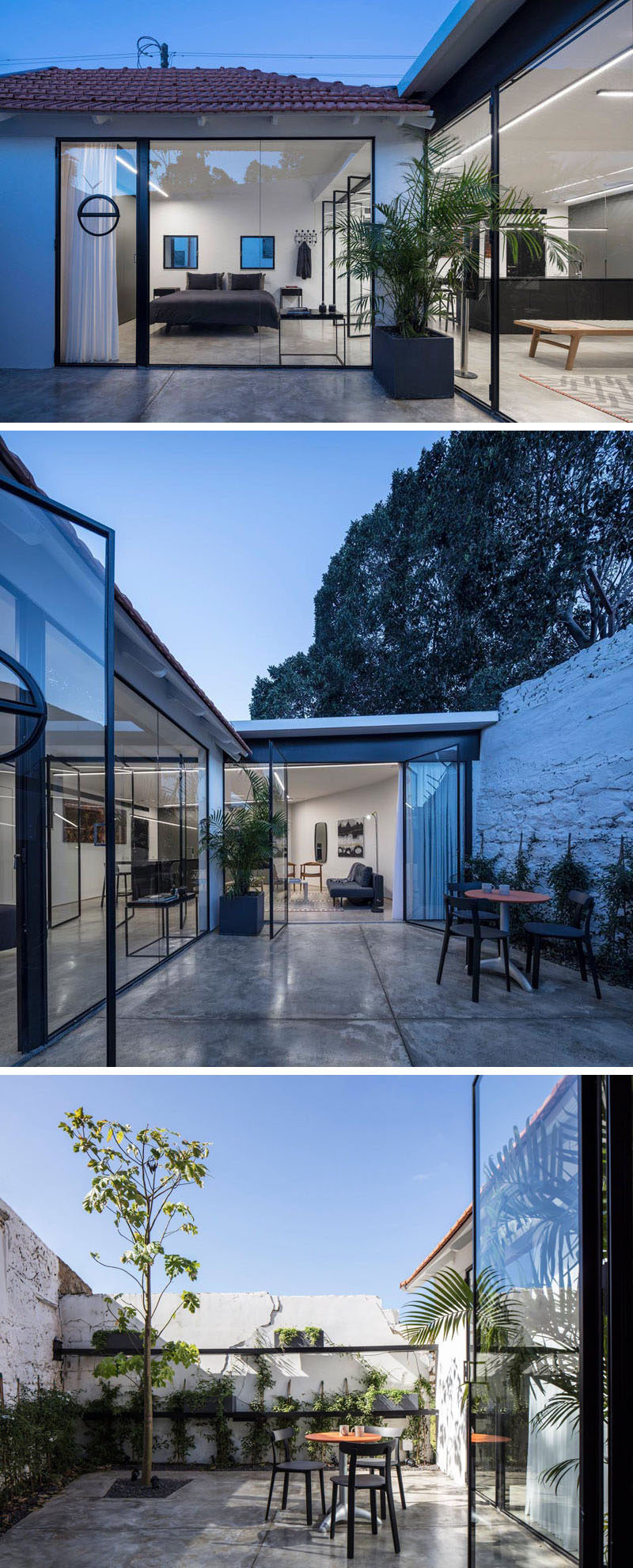 Photography by Amit Geron | Creative Engineer: Buki Snir | Contractor: Elad Cohen
---