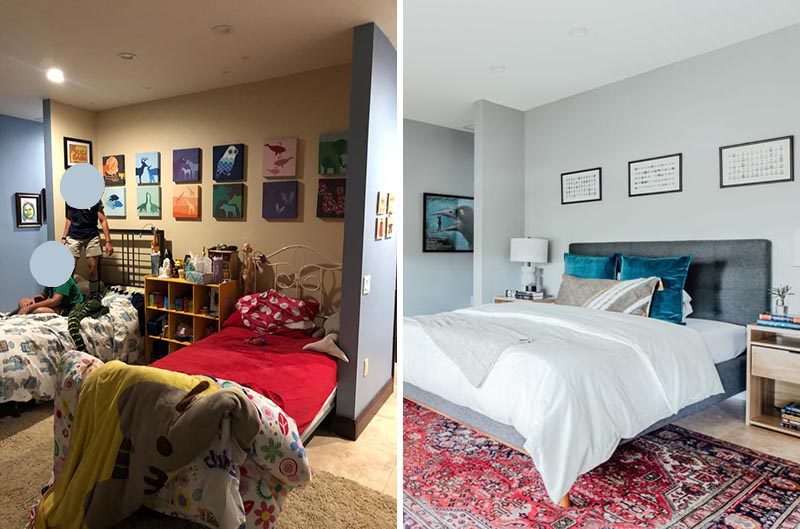 Francis Dominguez of EFE Creative Lab has recently completed the contemporary renovation of a bedroom in a home in Miami, Florida.

The bedroom, which was used as children's room, had bold blue walls, carpet, two single beds.
Here are some BEFORE images…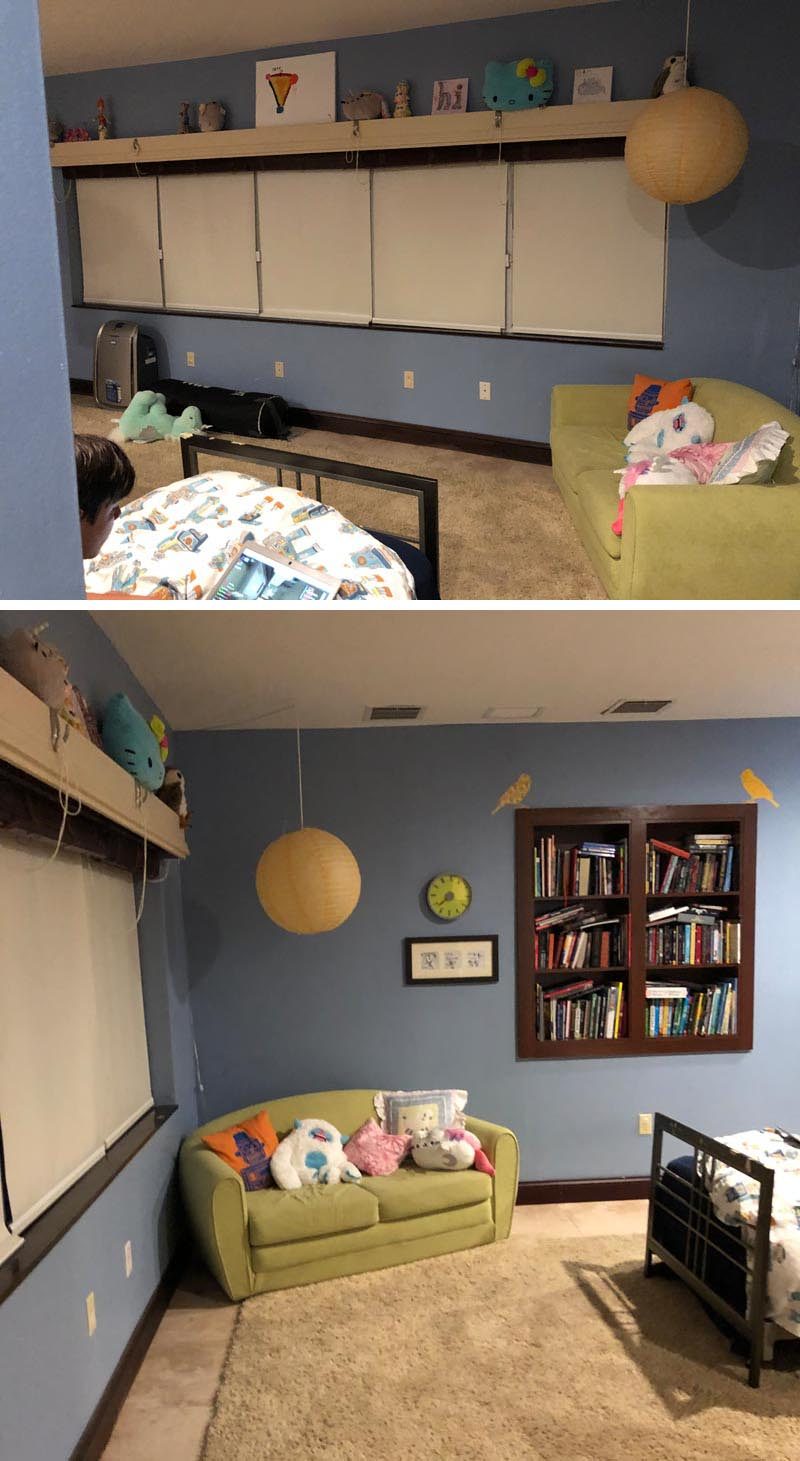 The bedroom, which now acts as a guest room, has calming grey walls, which are adorned with simple artwork. The alcove, that used to house the two beds, is now home to a single larger bed with two bedside tables.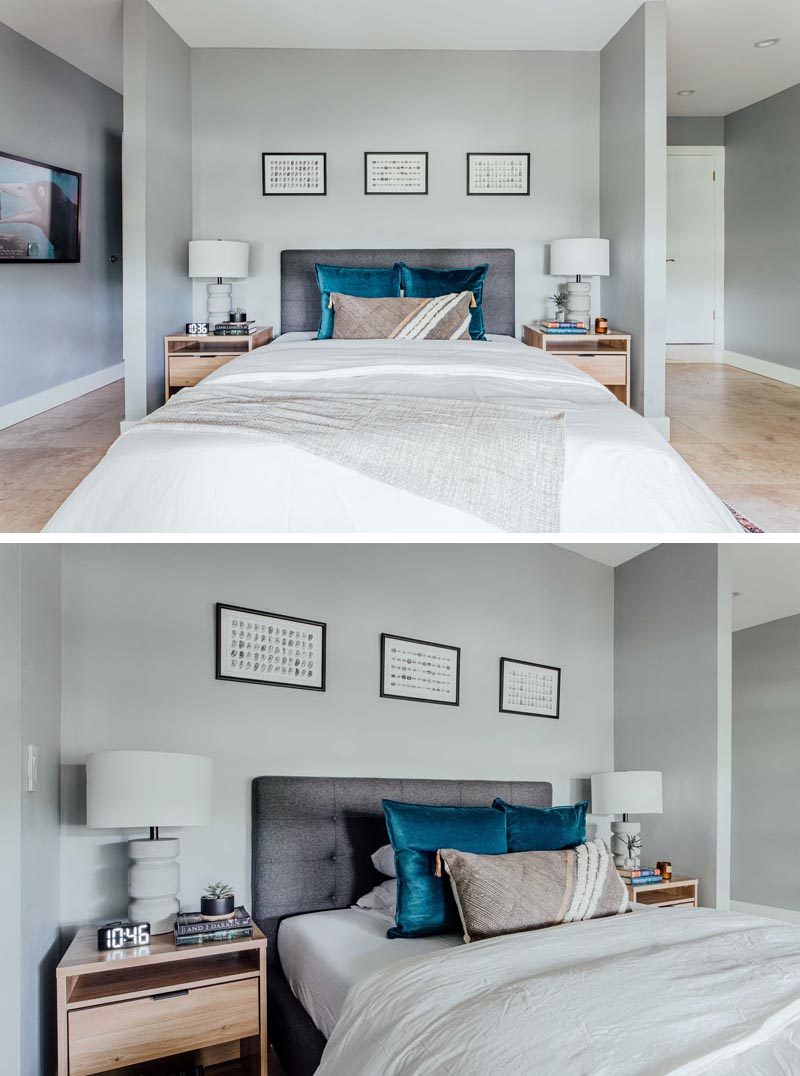 In the corner, a punching bag hangs from the ceiling, while the shelf above the windows has been removed, and the floor is now tiled.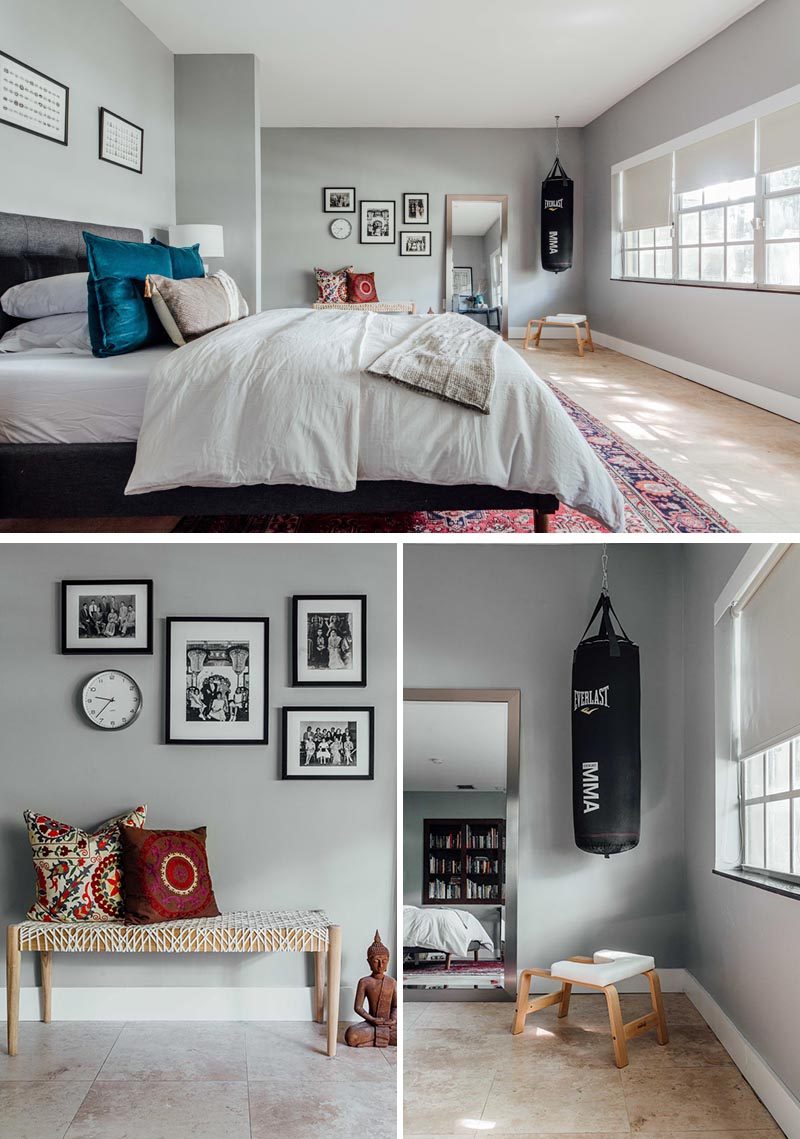 In the opposite corner, a work station has been set up with a glass and steel corner desk. The built-in wood bookcase was kept as it complements the other uses of wood throughout the guest room.