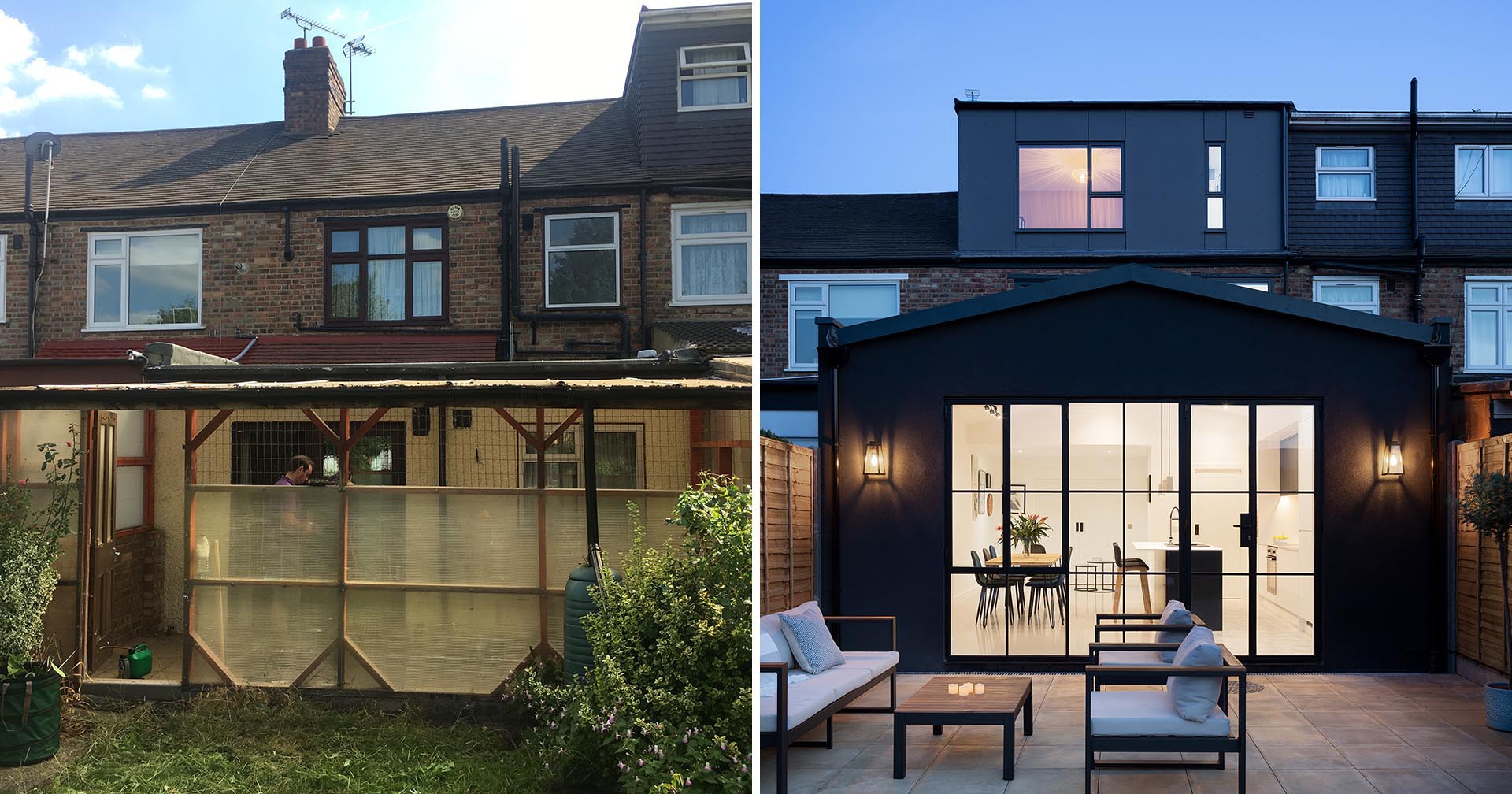 MIMSTUDIOS has completed a new modern extension on a 1930s house located in Walthamstow, London.
A large 19 foot (6m) rear extension made room for a new kitchen/dining area, and a new rooftop loft was also added that faces the rear garden.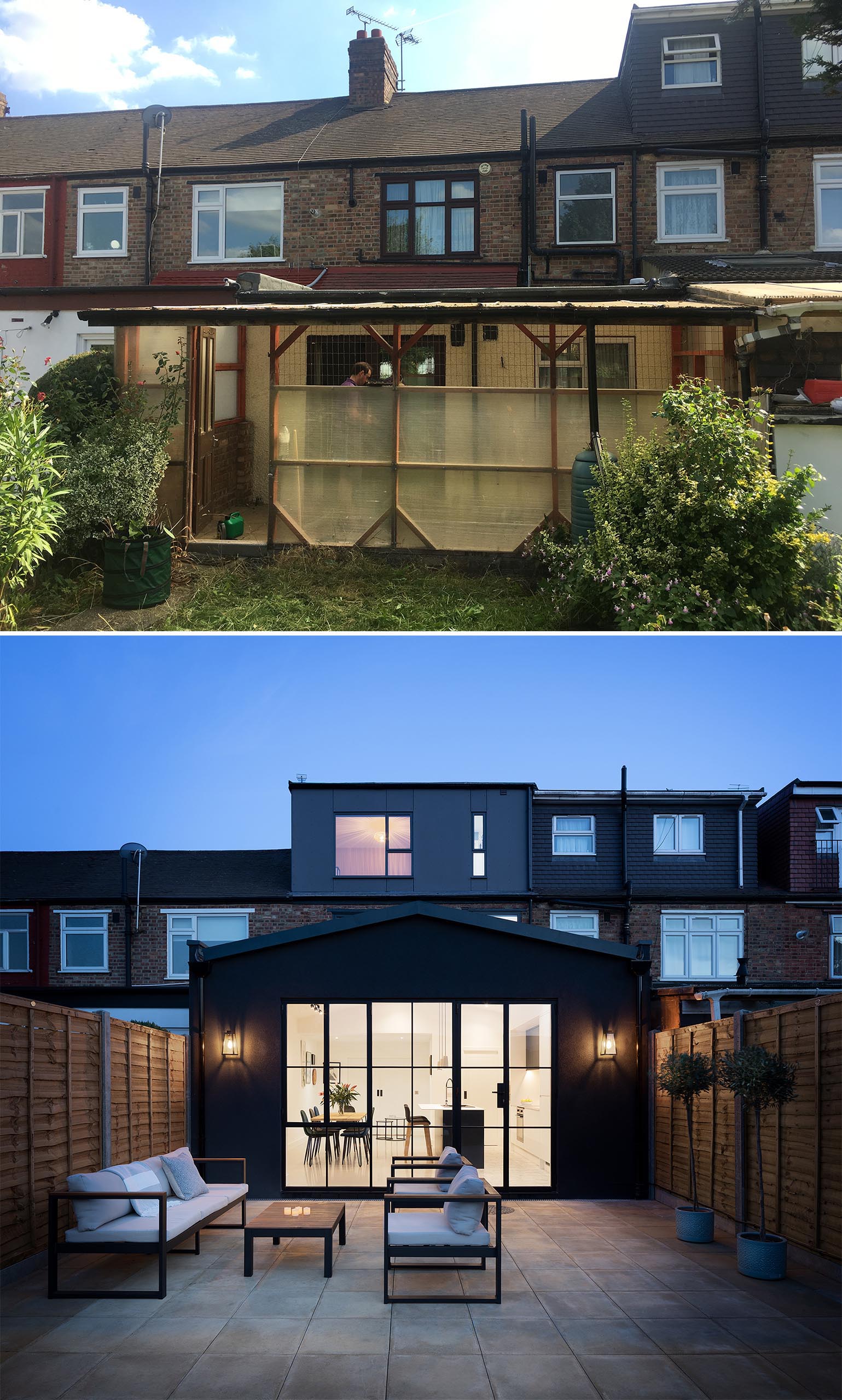 The original kitchen and semi-enclosed room were run down and dated.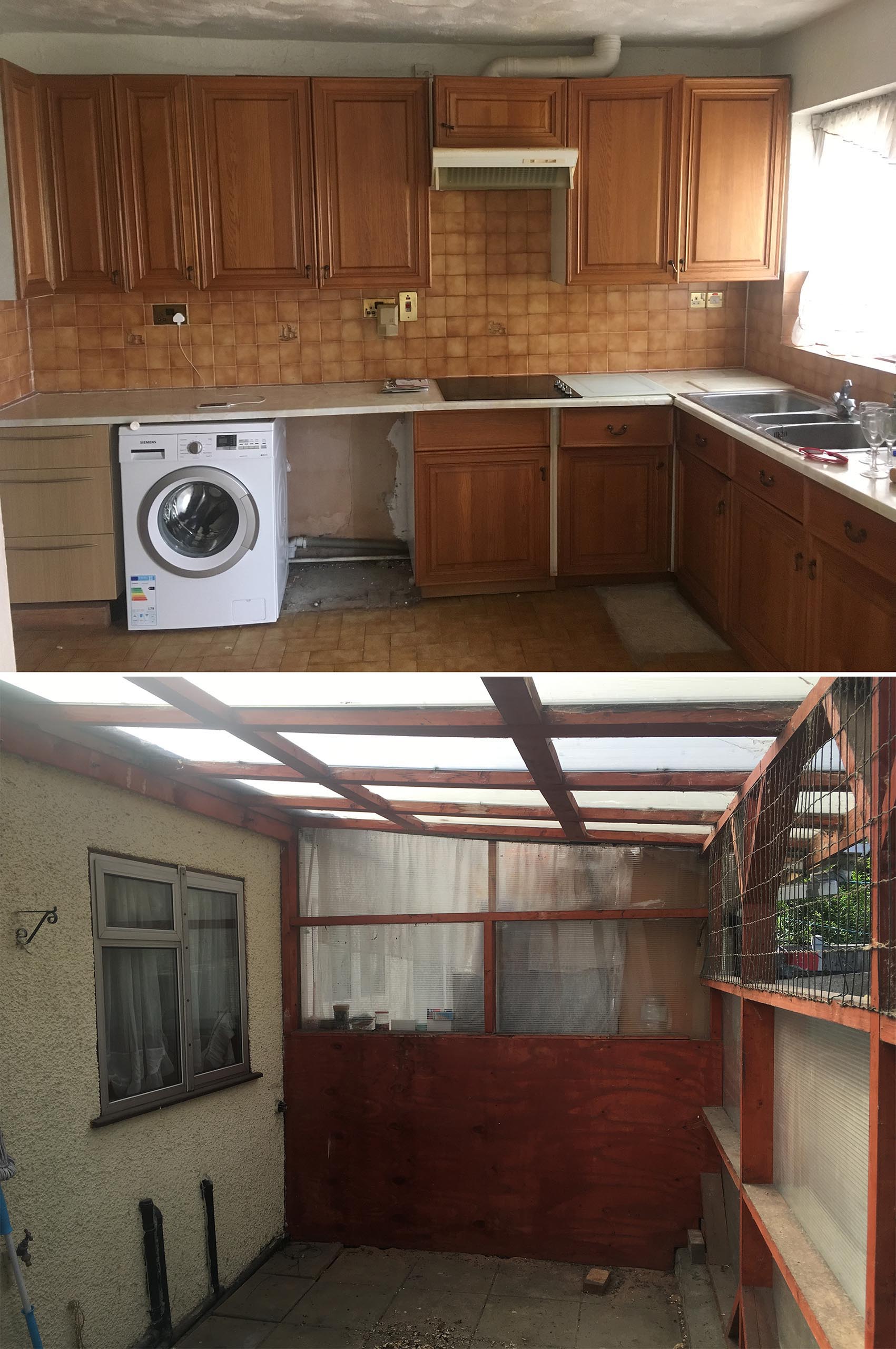 There was also a wide archway that connected the interior rooms of the home. This was updated to include a new doorway with large sliding doors that are surrounded by bookcases and cabinets.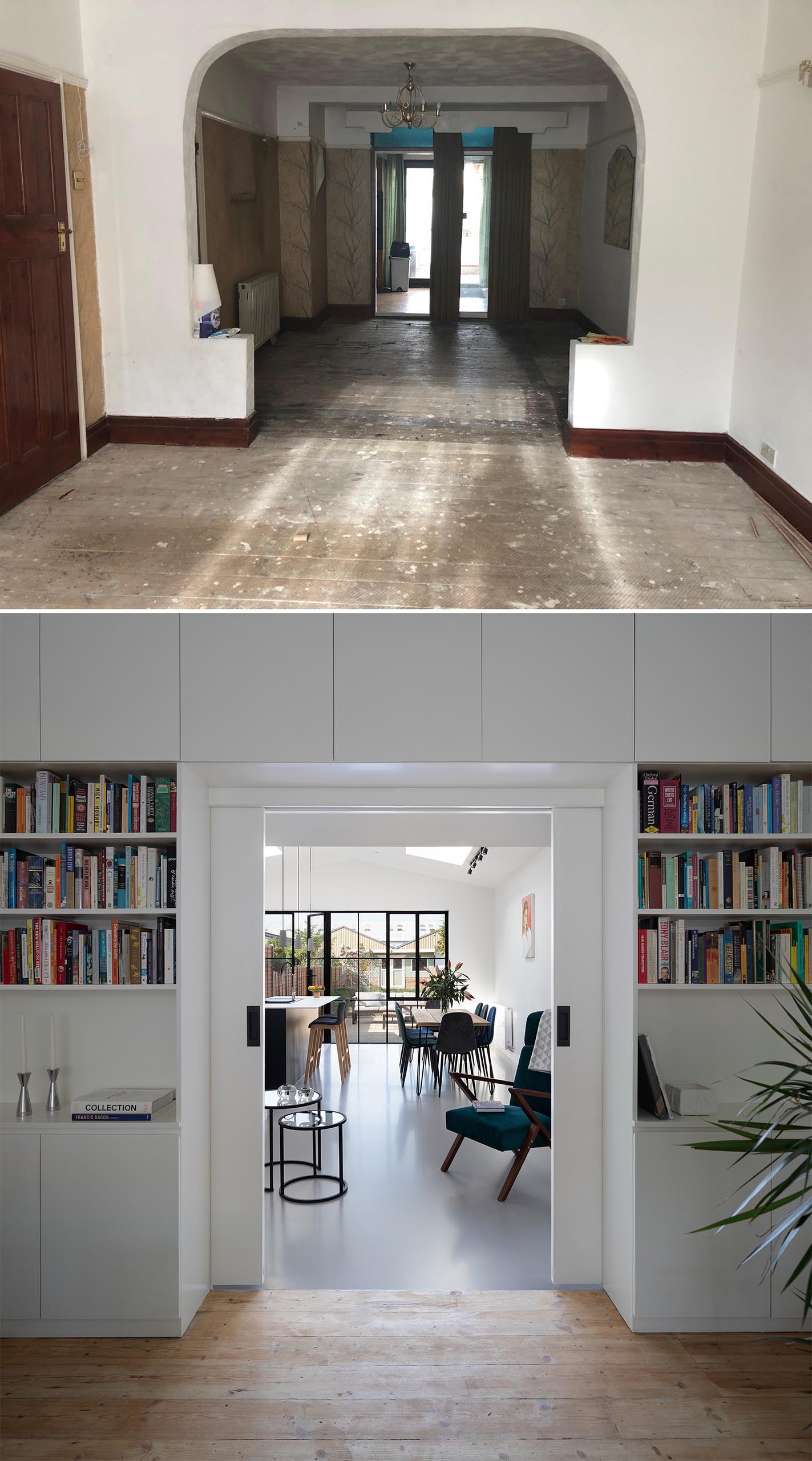 The new rear extension has a pitched roof design with high ceilings and 'crittall style' windows that open to a patio, while the modern white kitchen contrasts the black cabinetry and island.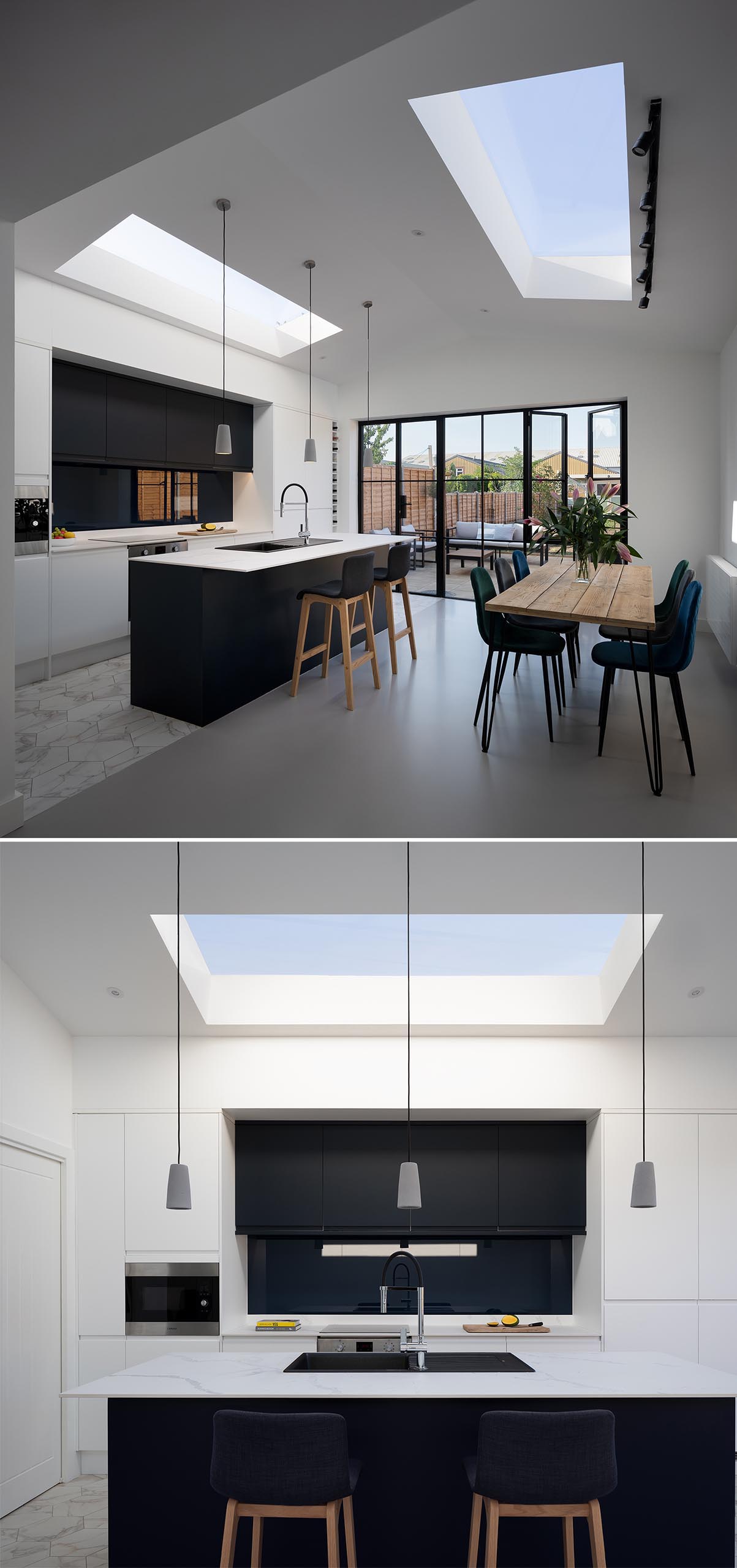 Above the kitchen and dining room, there are two large skylights adding an abundance of natural light.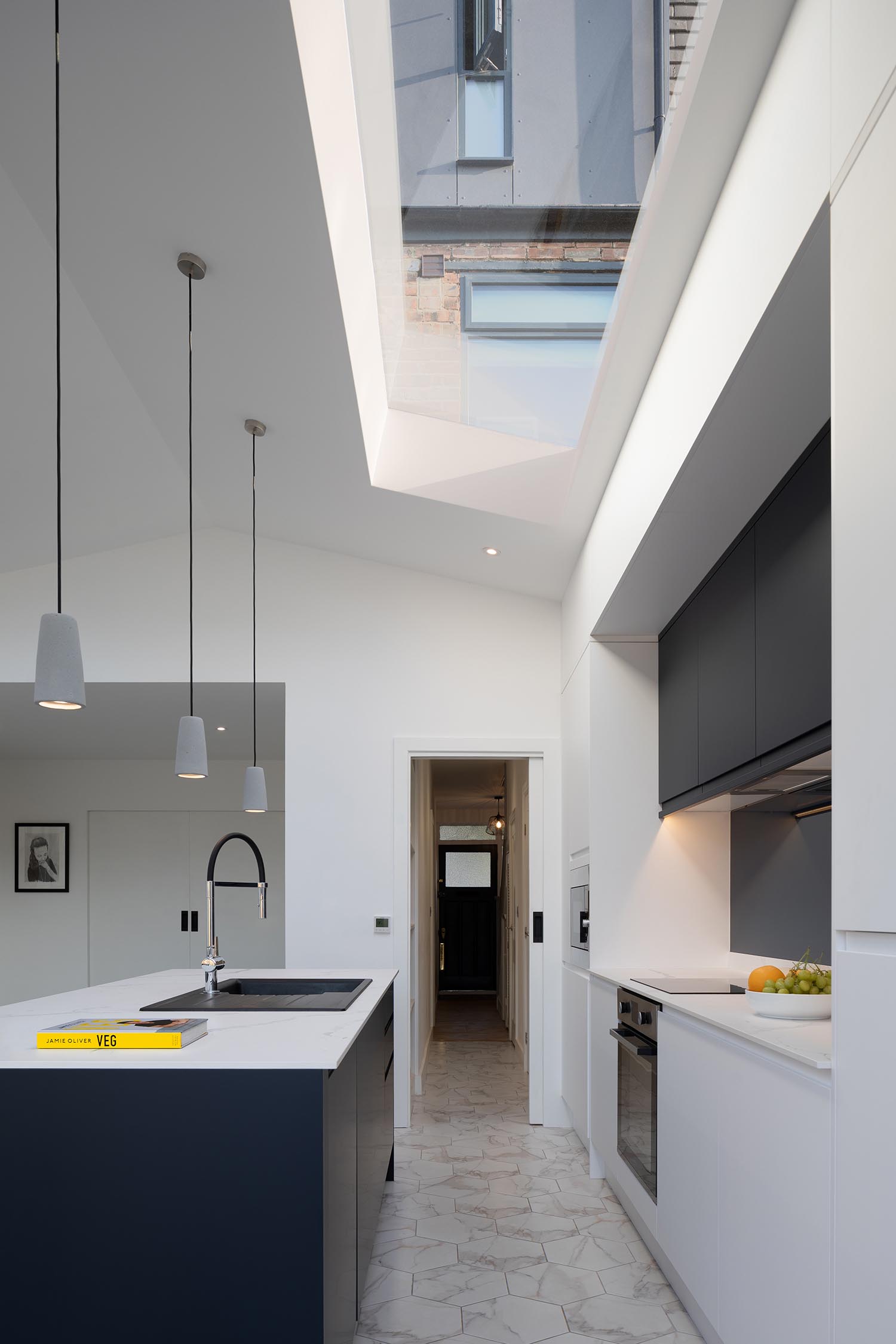 In the original bathroom, blue tile covers the wall and the front of the bathtub, while a small basin is positioned between the bath and toilet.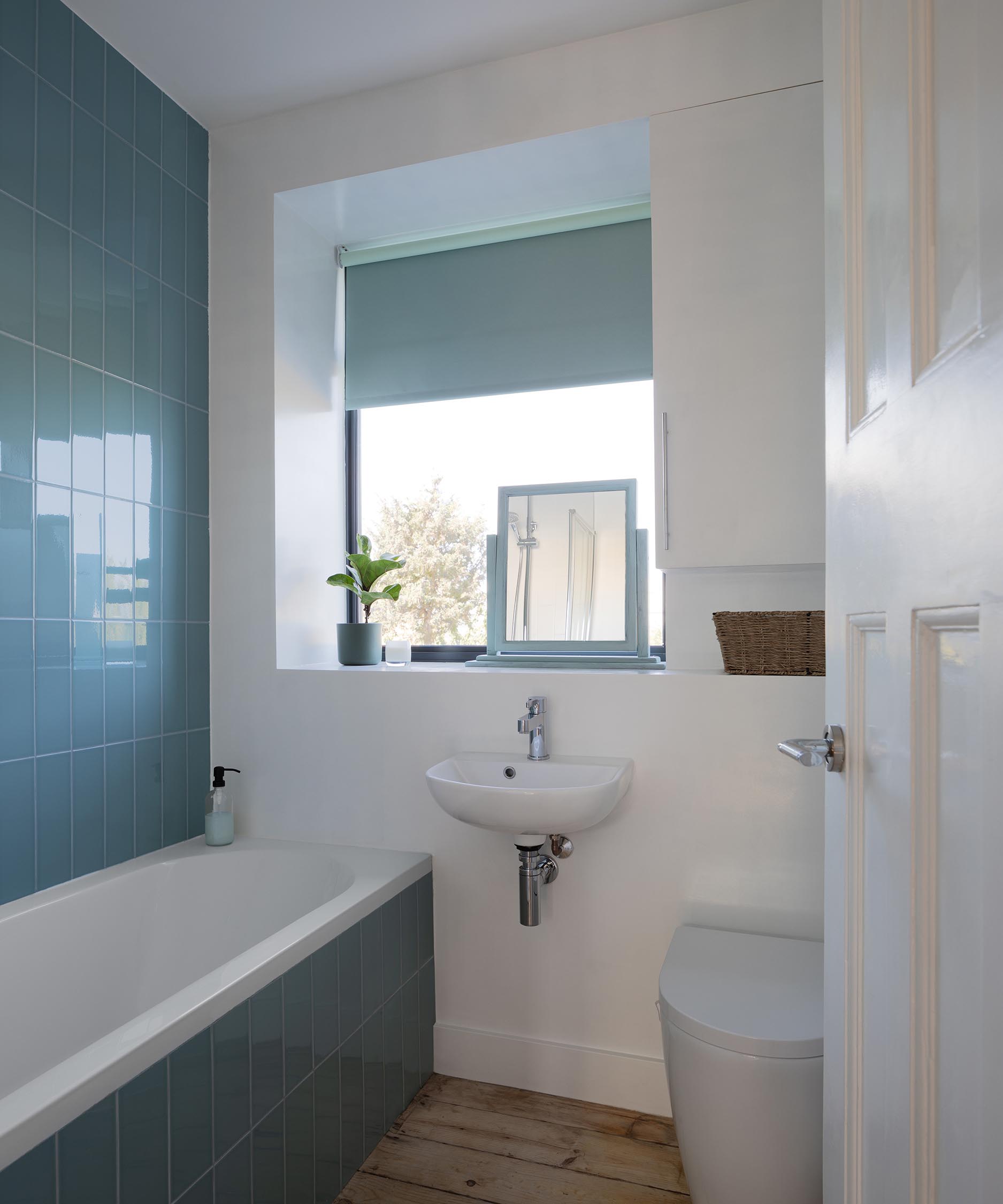 The updated bathroom features white tile in a herringbone pattern, black hardware, a new vertical window, and a larger yet narrow vanity.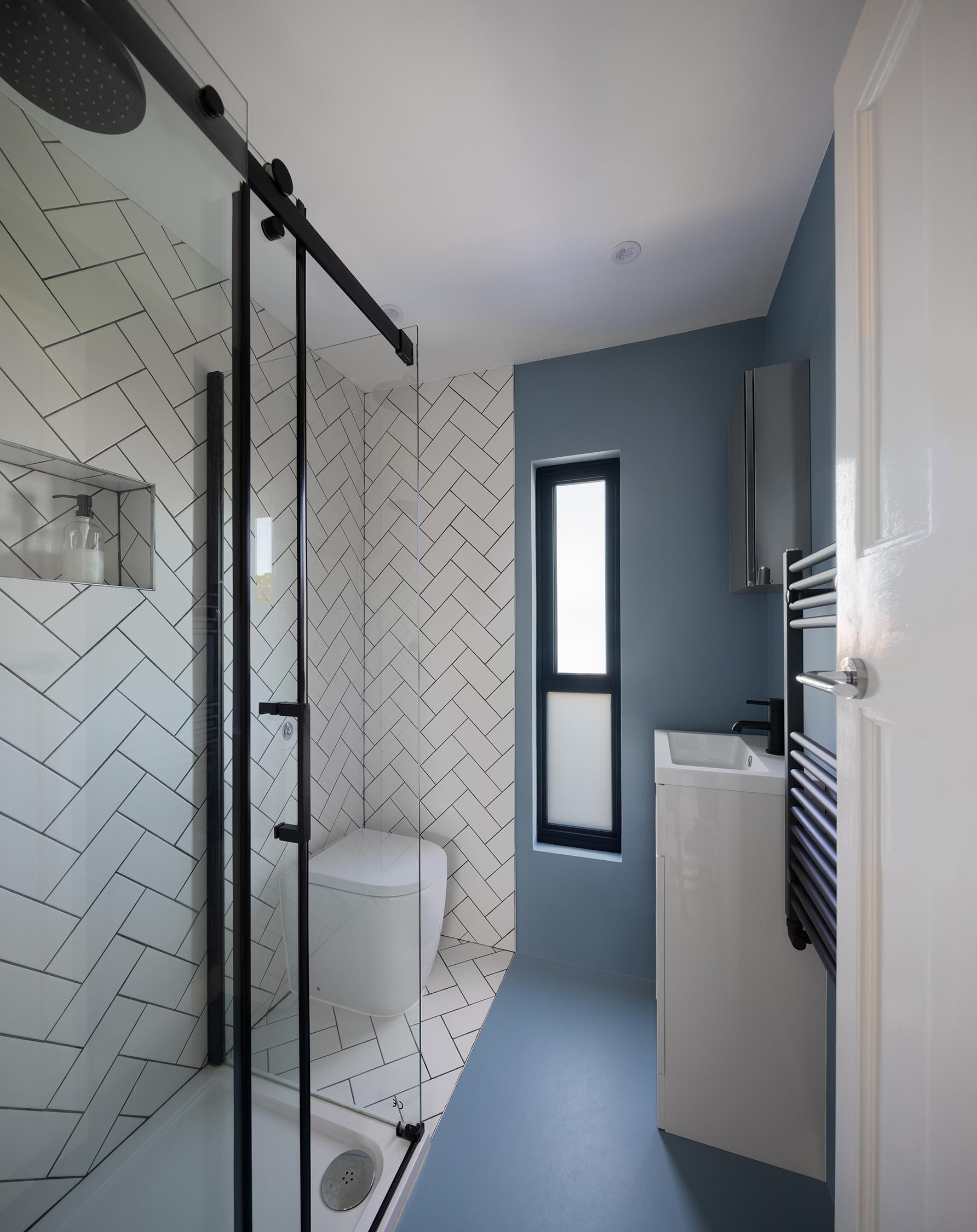 After photography is by NAARO