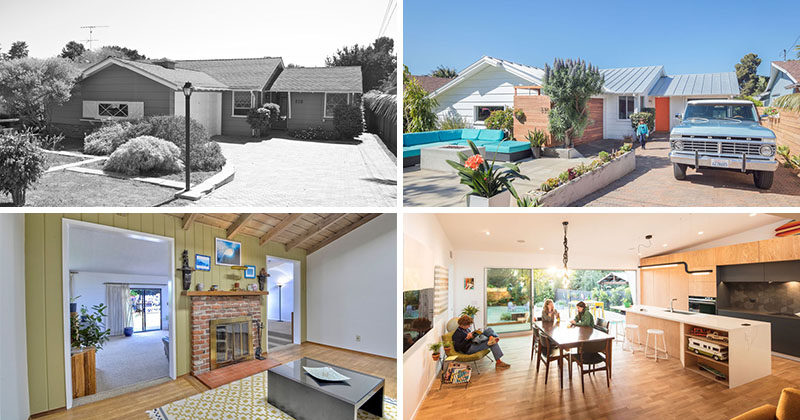 Surfside Projects has recently completed the modern renovation of a 1957 coastal rancher home in Leucadia, California, and transformed it into a fun, bright and friendly house.
Here's a look at what the home used to look like before the renovation and what it looks like now. The garage  is now hidden within a wood accent wall and the front garden has been landscaped to have an outdoor lounge with fire.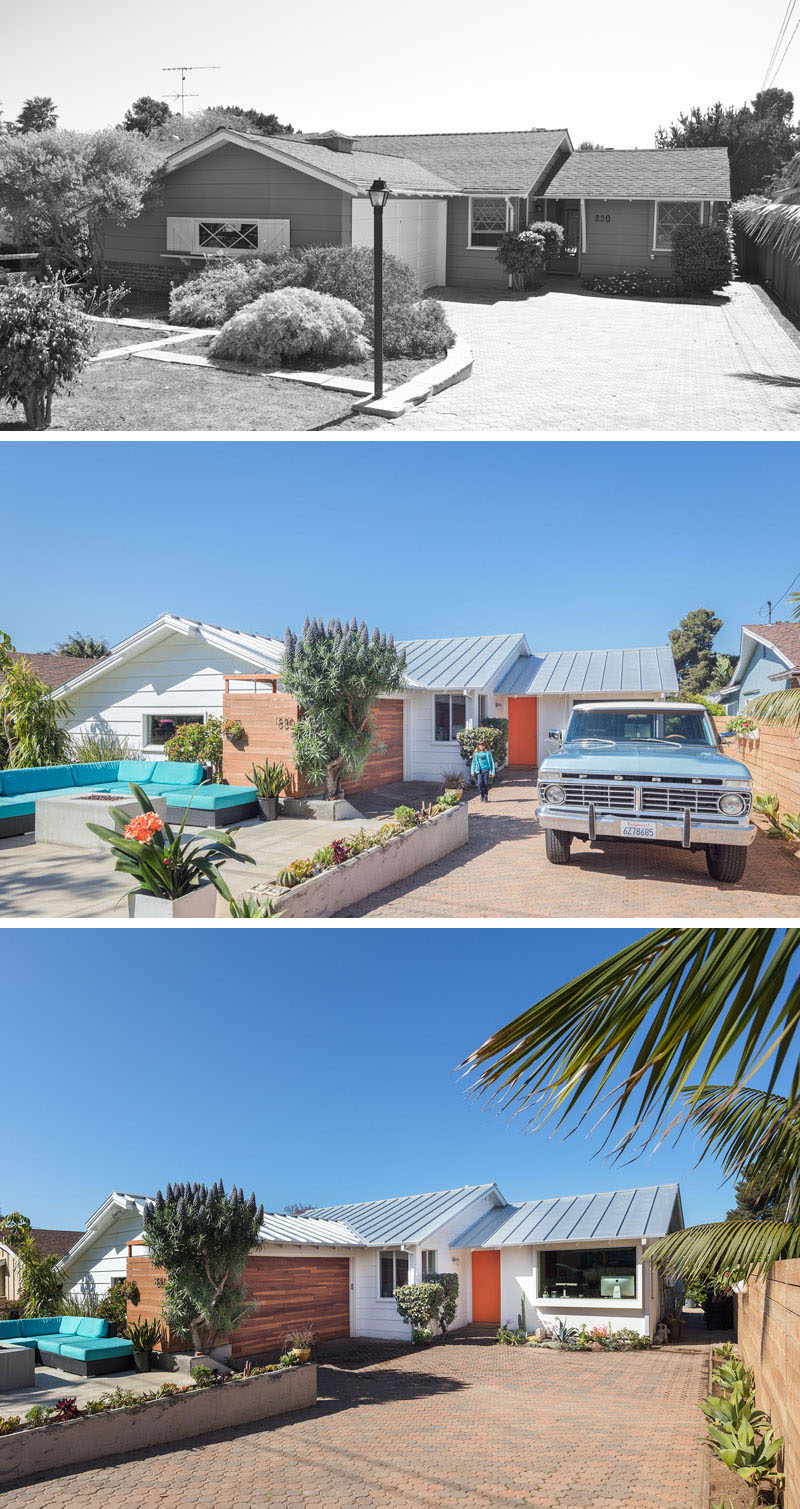 ---
Stepping inside and just off the front door is a home office that has a large window with a desk beneath it that looks out onto the driveway and street.
---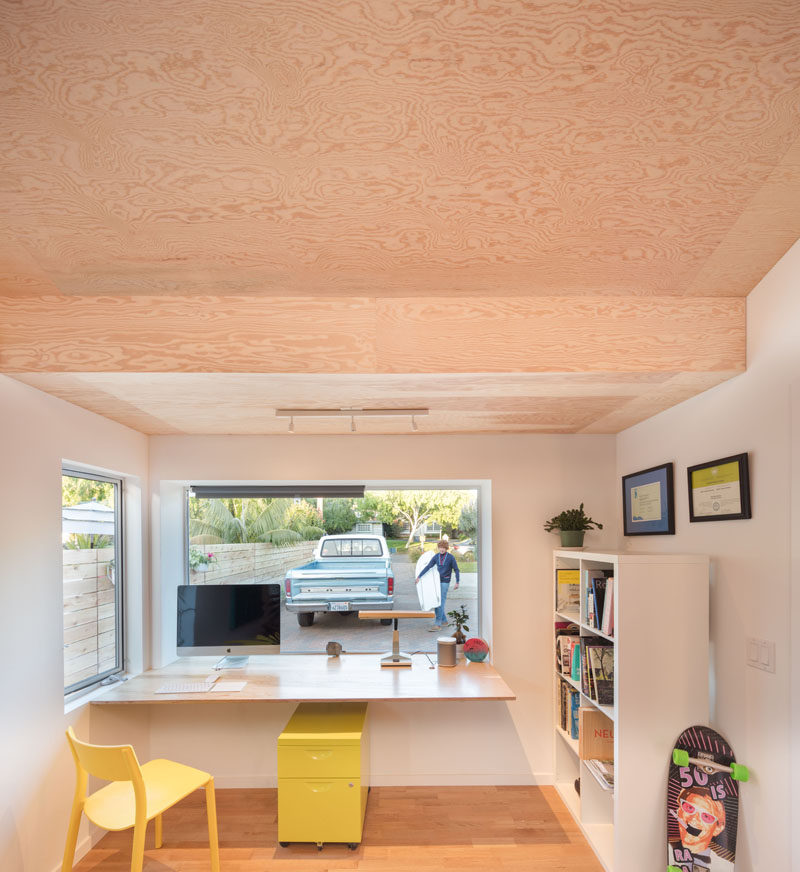 ---
The interior of the home has touches of beach life, like surfboards, as decoration, and the ceiling as been painted white to make the space feel light and airy.
---
---
Here's another glimpse of what it looked like before and after. An original wall was removed to open up the living room to the dining room and kitchen.
---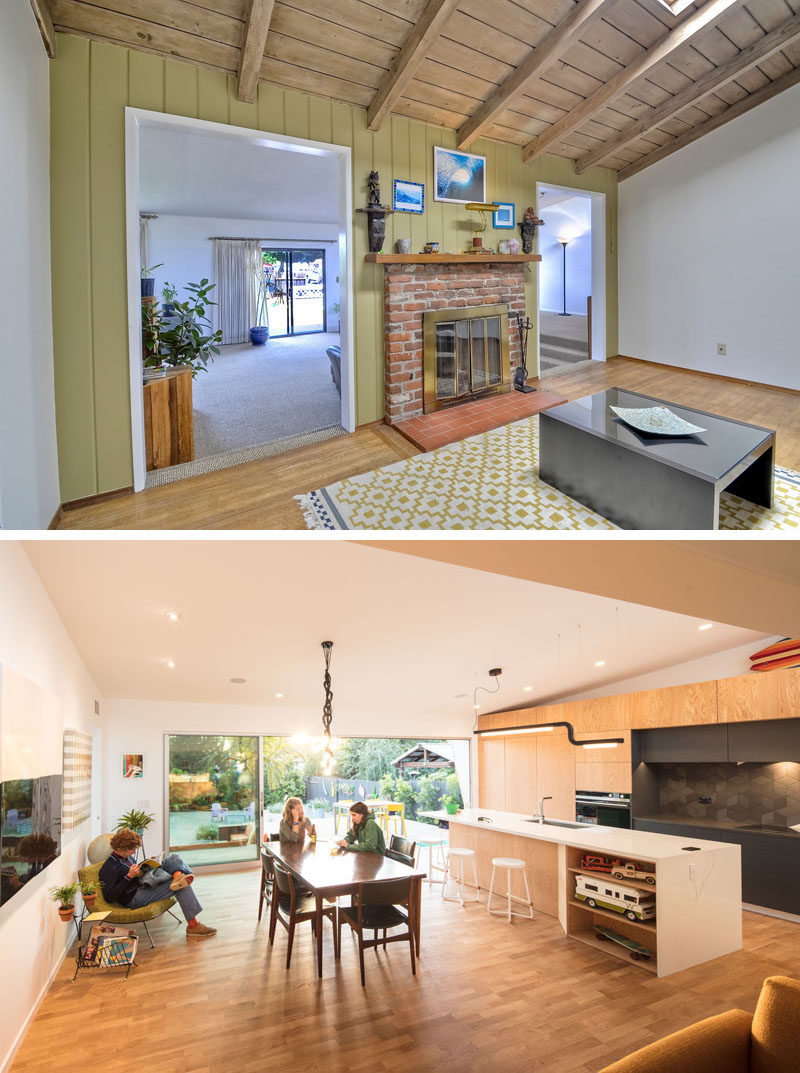 ---
In the dining room, clerestory windows add additional light, while a dark wood dining table matches some of the dark wood furniture in the living room.
---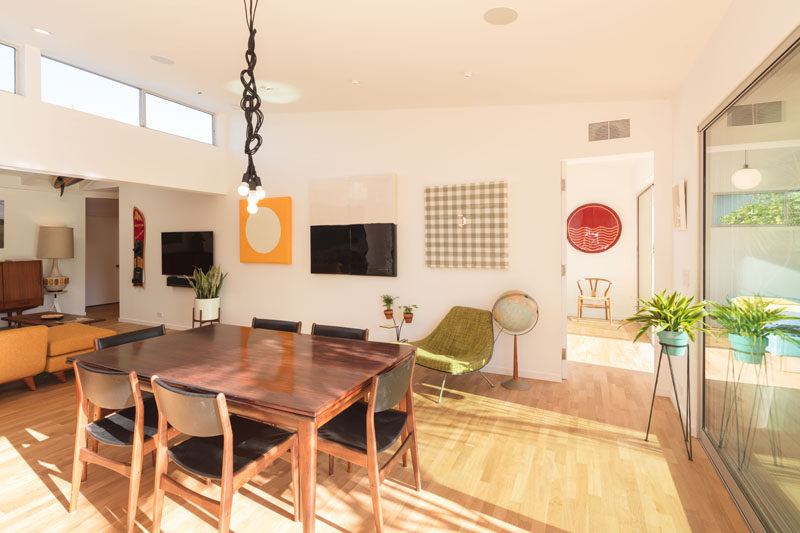 ---
Just off the dining room is the master bedroom. Sliding glass doors open up to a deck that looks out to the backyard.
---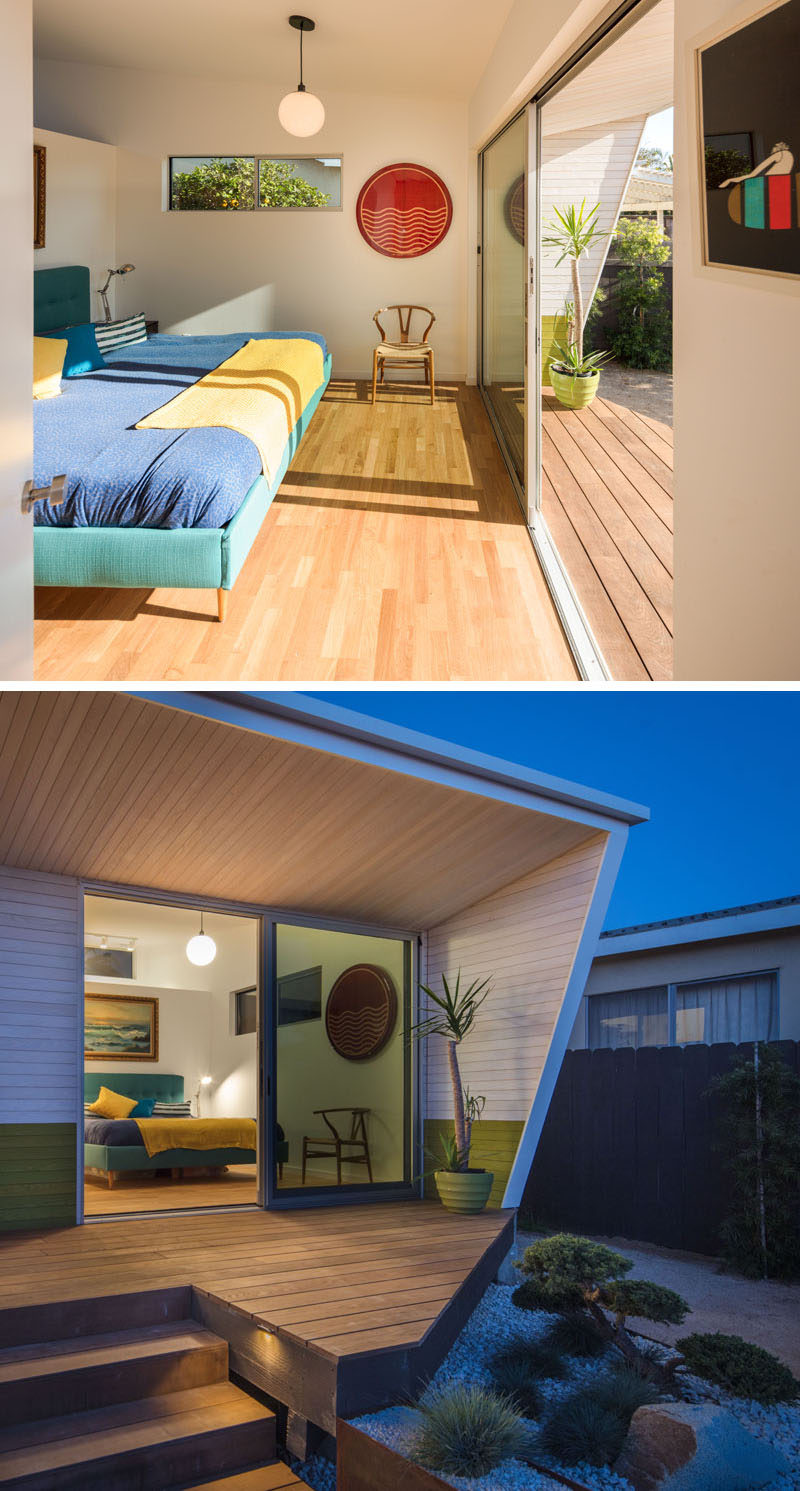 ---
In the master bathroom, wood cabinets and a vanity provide storage, while while tiles have been used in the shower and a glass partition help the light travel throughout the room.
---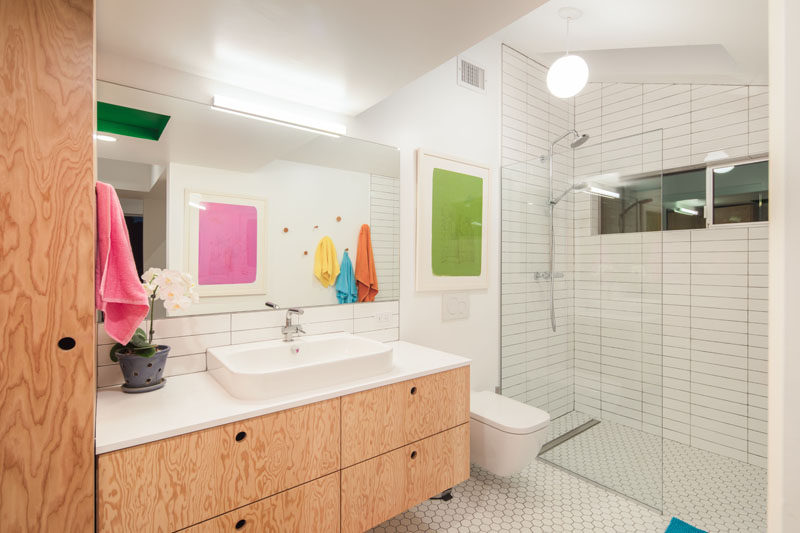 ---
Back out into the main living area and next to the dining room is the kitchen. A large island provides ample counter space, while white and wood cabinets provide storage. A section of grey cabinets has a geometric grey, white and blue tile backsplash.
---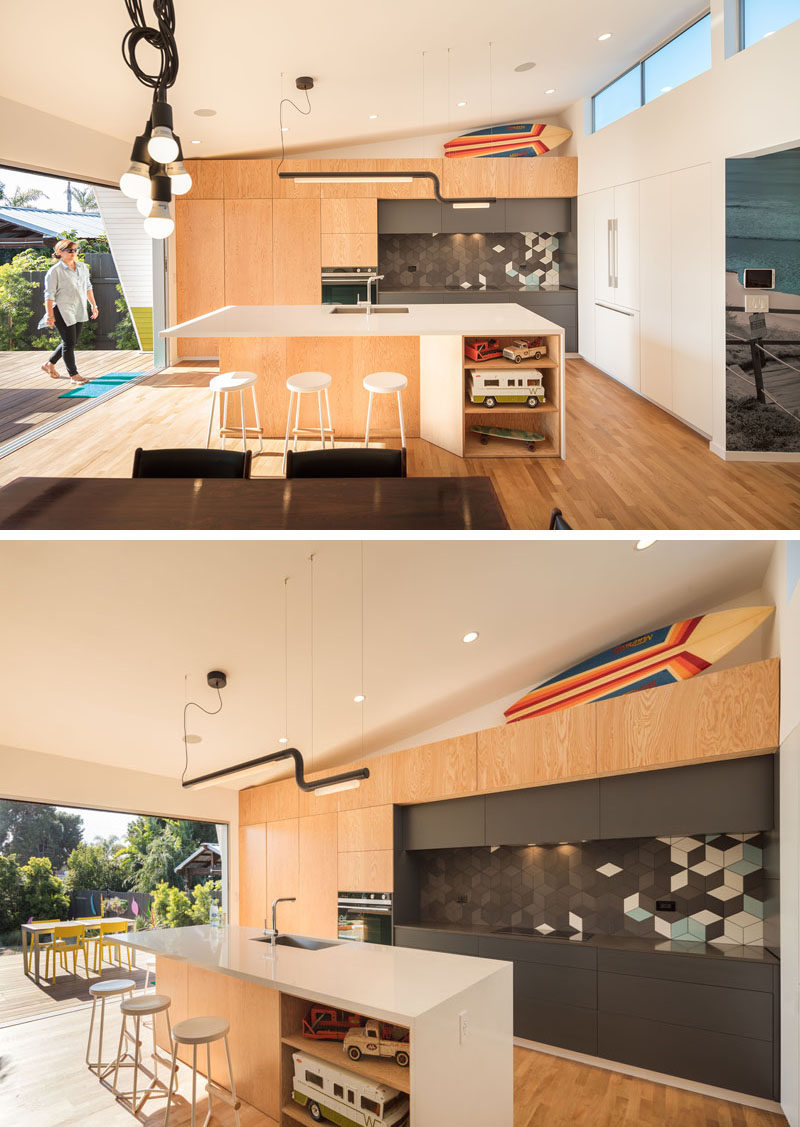 ---
A large sliding glass wall opens up the kitchen and dining room to the deck and the backyard.
---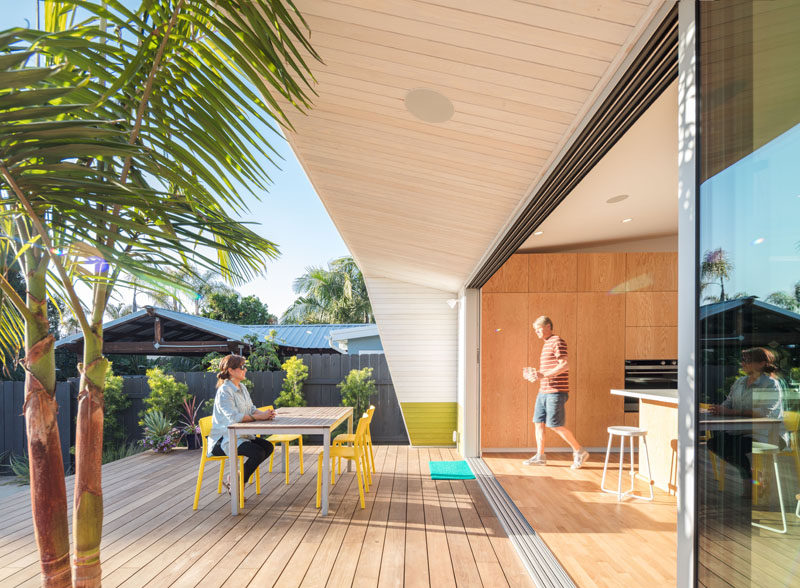 ---
Here's what the back of the house looked like before.
---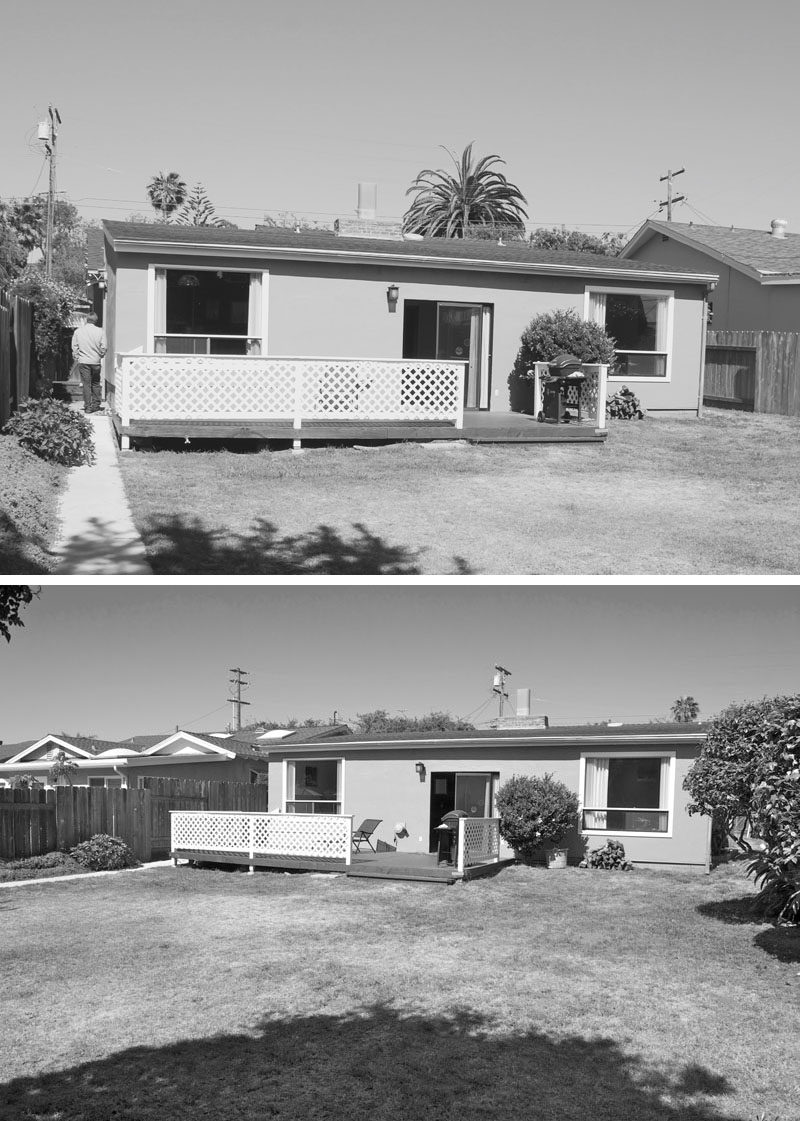 ---
And here is what it looks like now. The roof line overhangs the deck and provides some shade. Stepping down from the wood deck is a built-in lounge.
---

---
Simple rock gardens create a maintenance free backyard, and a fire pit creates the ideal spot for entertaining friends.
---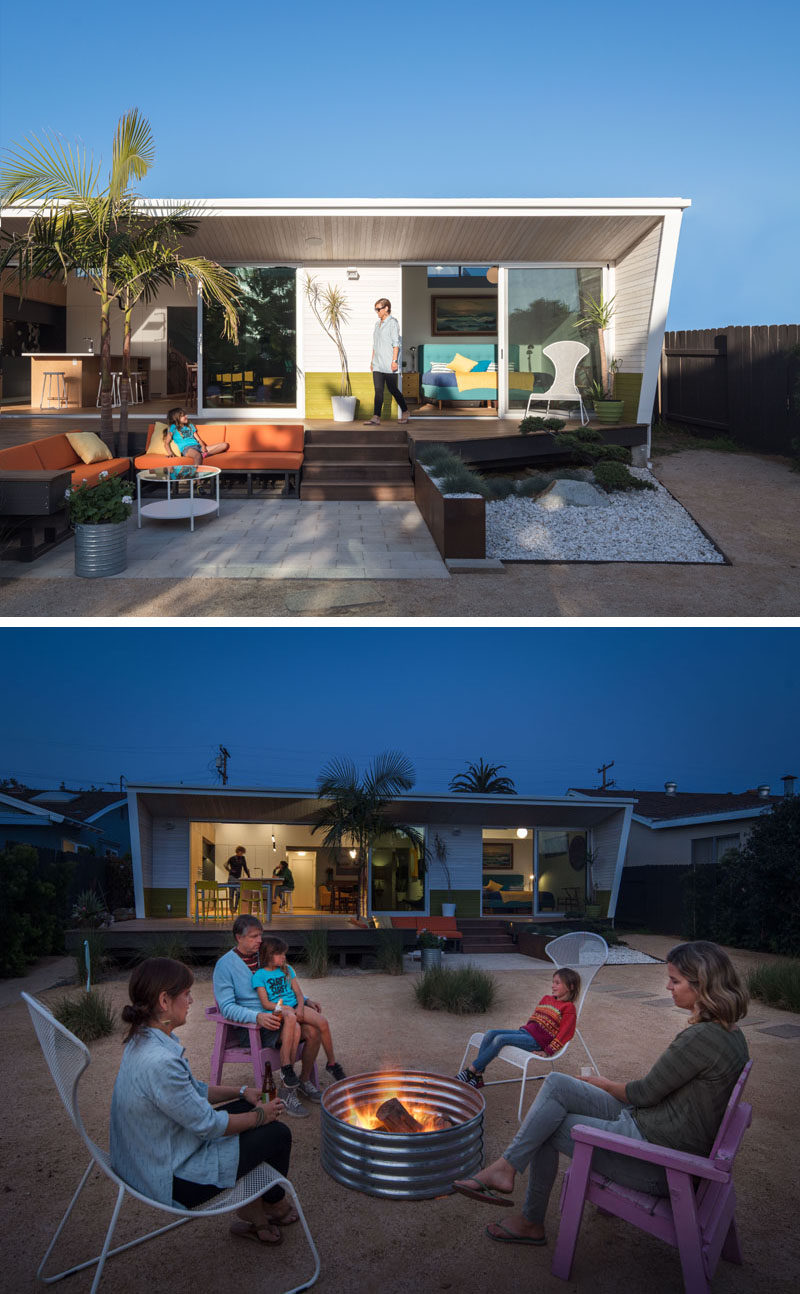 ---
Here's a look a the original floor plan and the new floor plan.
---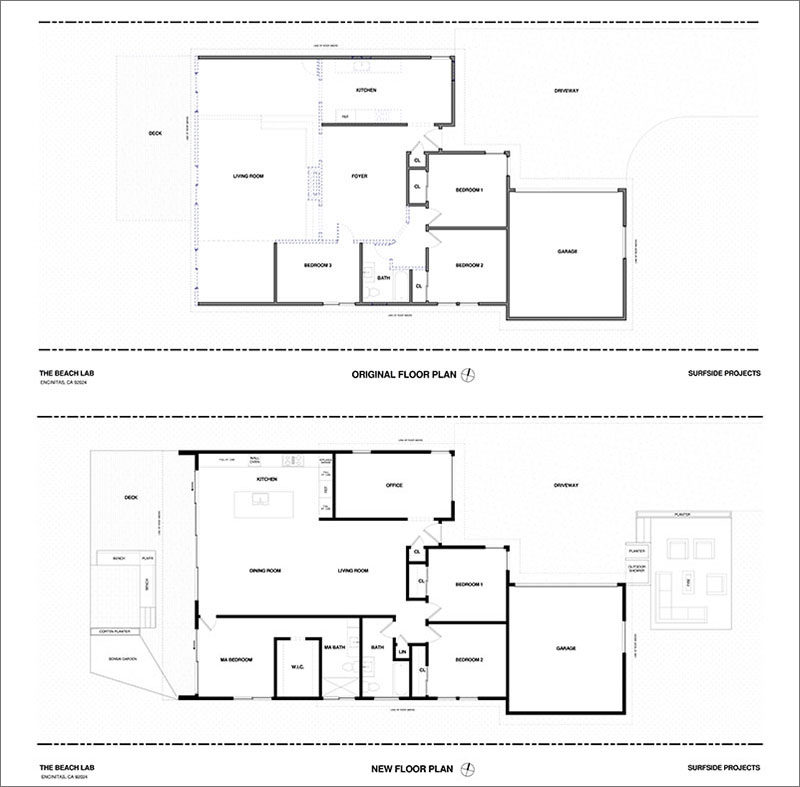 ---