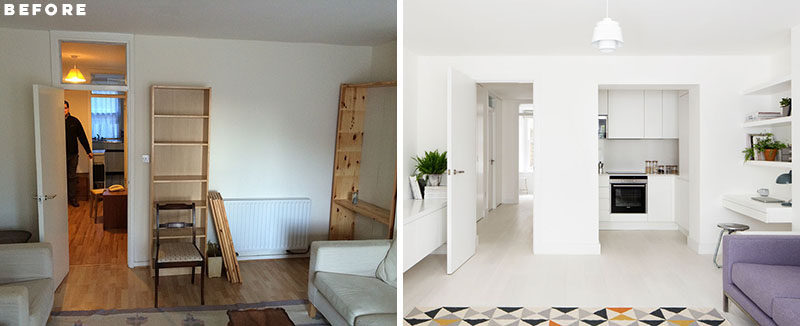 Amos Goldreich Architecture has designed the modern renovation of a 2 bedroom apartment in Primrose Hill, London, for their clients who wanted to maximize the space as much as possible and make it feel larger.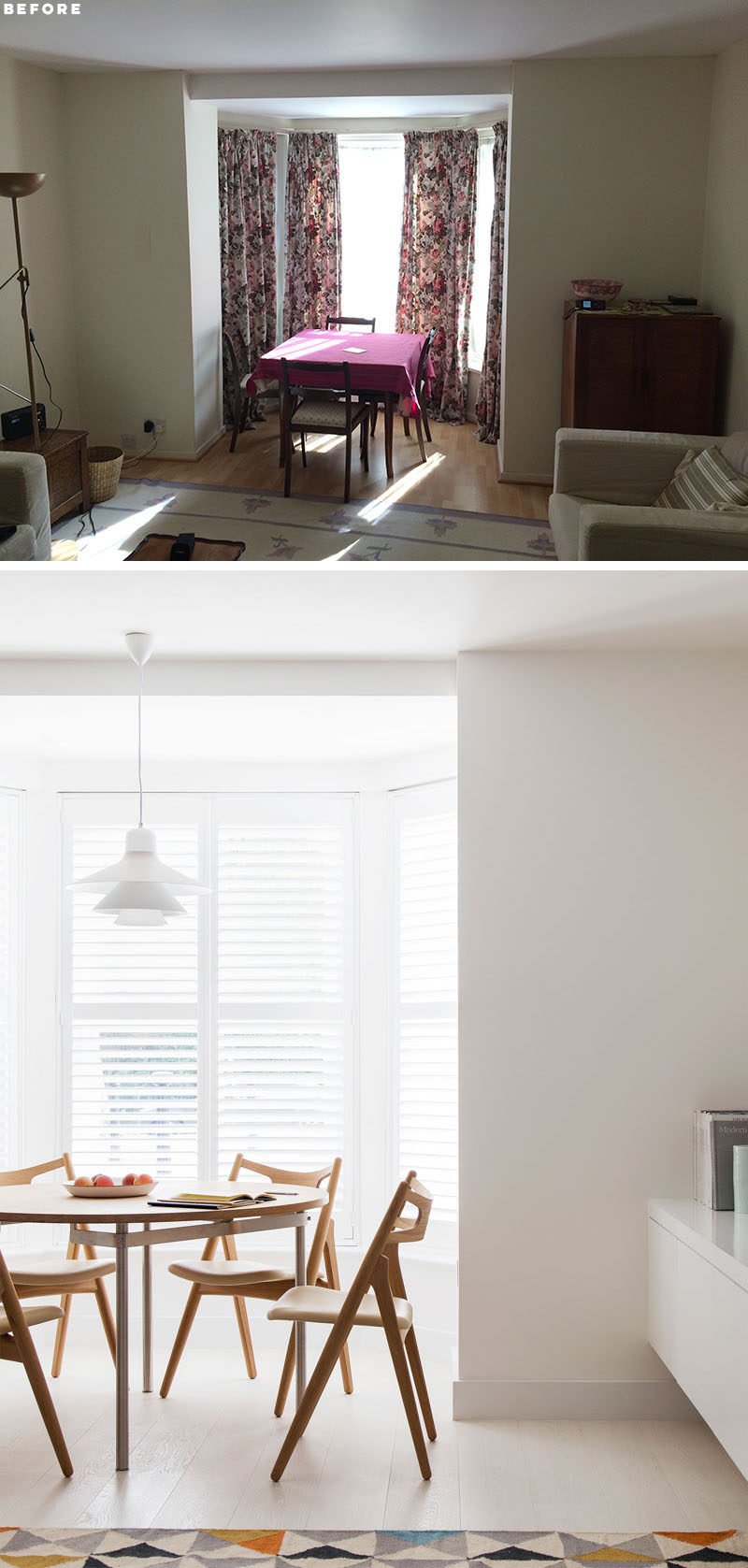 ---
In order to achieve an open-plan living room and kitchen area, the architects relocated the kitchen to where the bathroom was previously and punched an opening into the structural wall.
White-washed oak flooring was laid throughout, except in the bathroom and WC, while all the walls and joinery are painted white. Layers of color were added through the choice of loose furniture.
---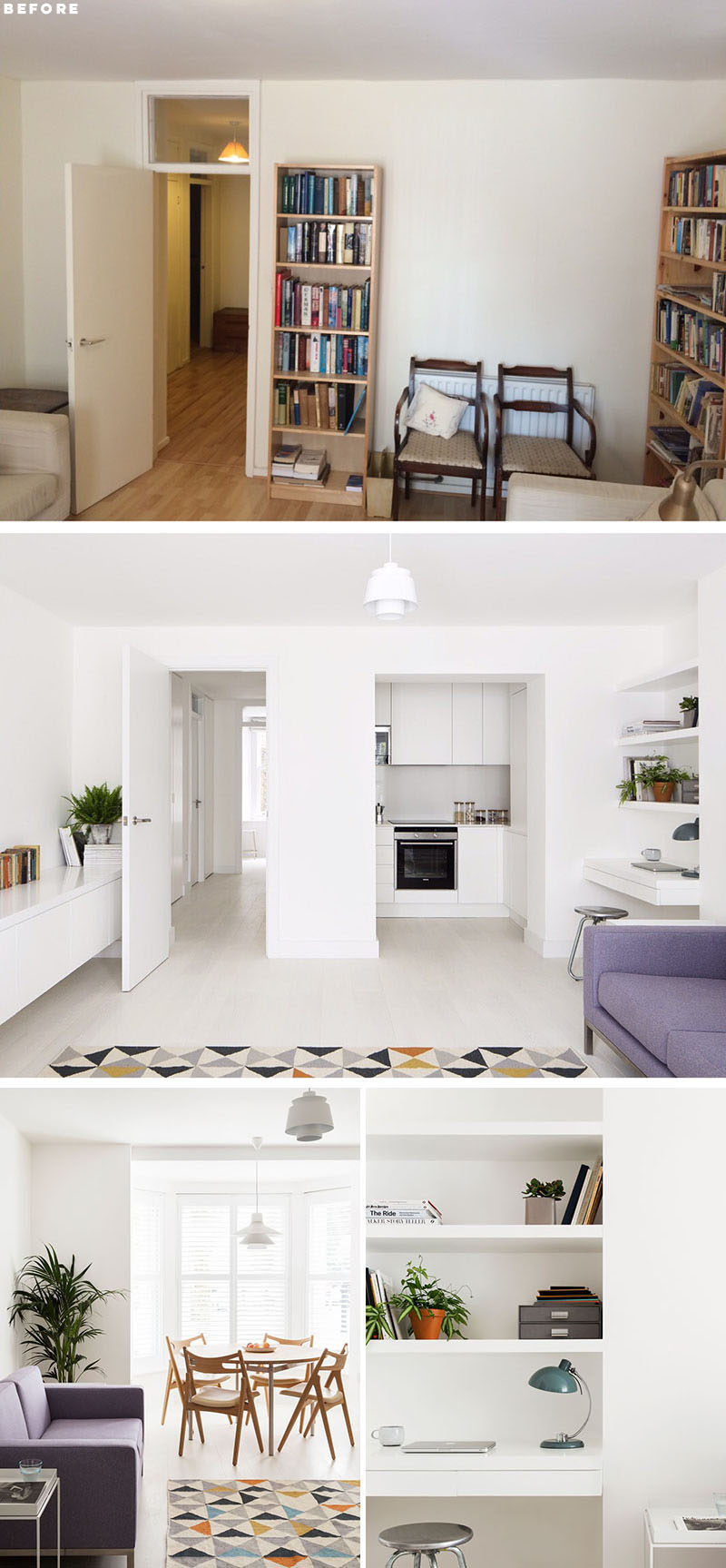 ---
In the kitchen, the cabinets have been designed to make use of the height of the room, and a window has been added to look out onto the hallway.
---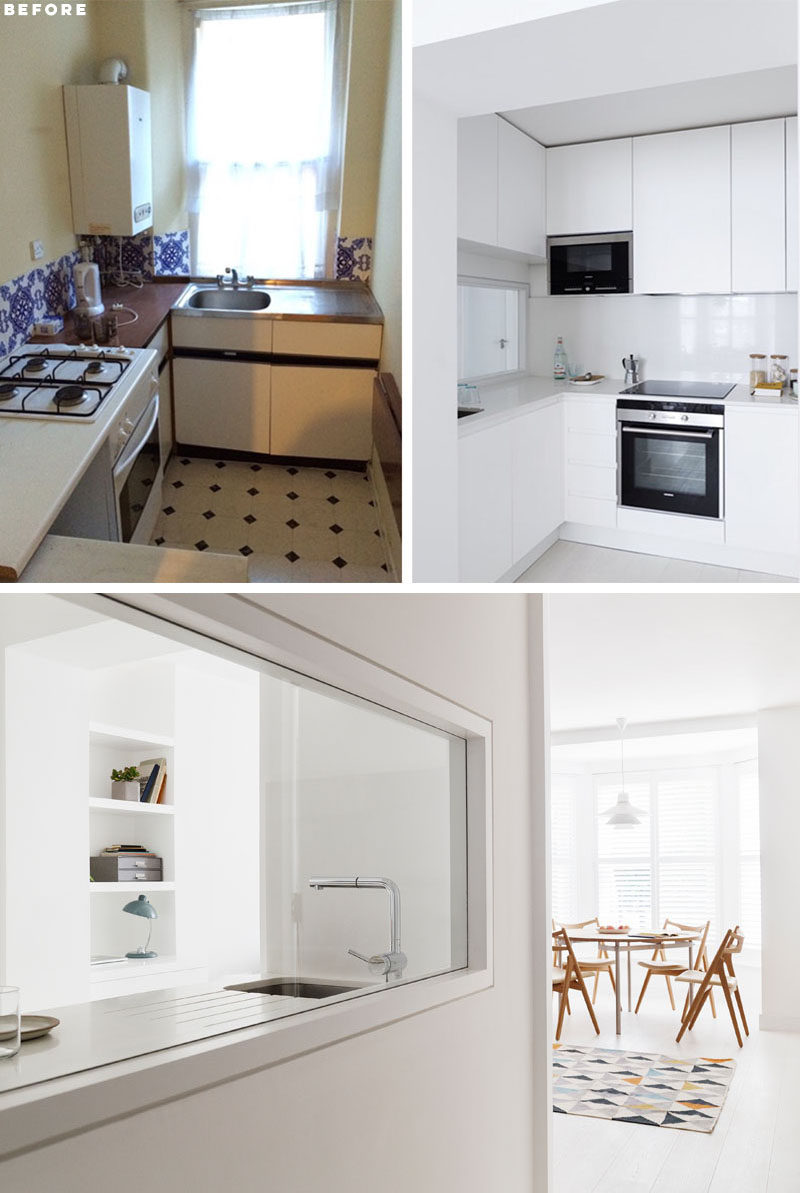 ---
Storage solutions and joinery items have been added throughout the apartment, including a floating sideboard in the living room, walk-in wardrobes, storage for utilities, and doors with overhead windows to let light into the rooms.
---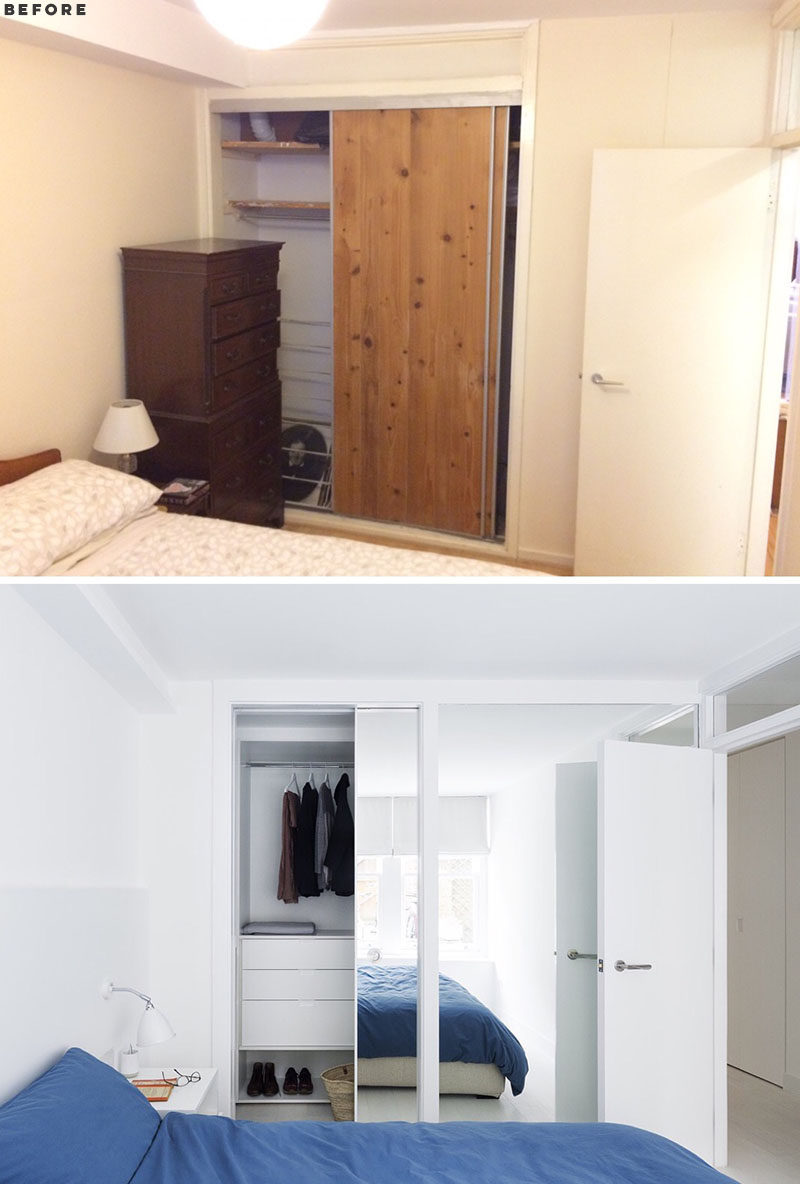 ---
The updated bathroom has been tiled in white marble, while the guest bathroom (bottom right photo) is fully tiled in a simple white hexagonal mosaic.
---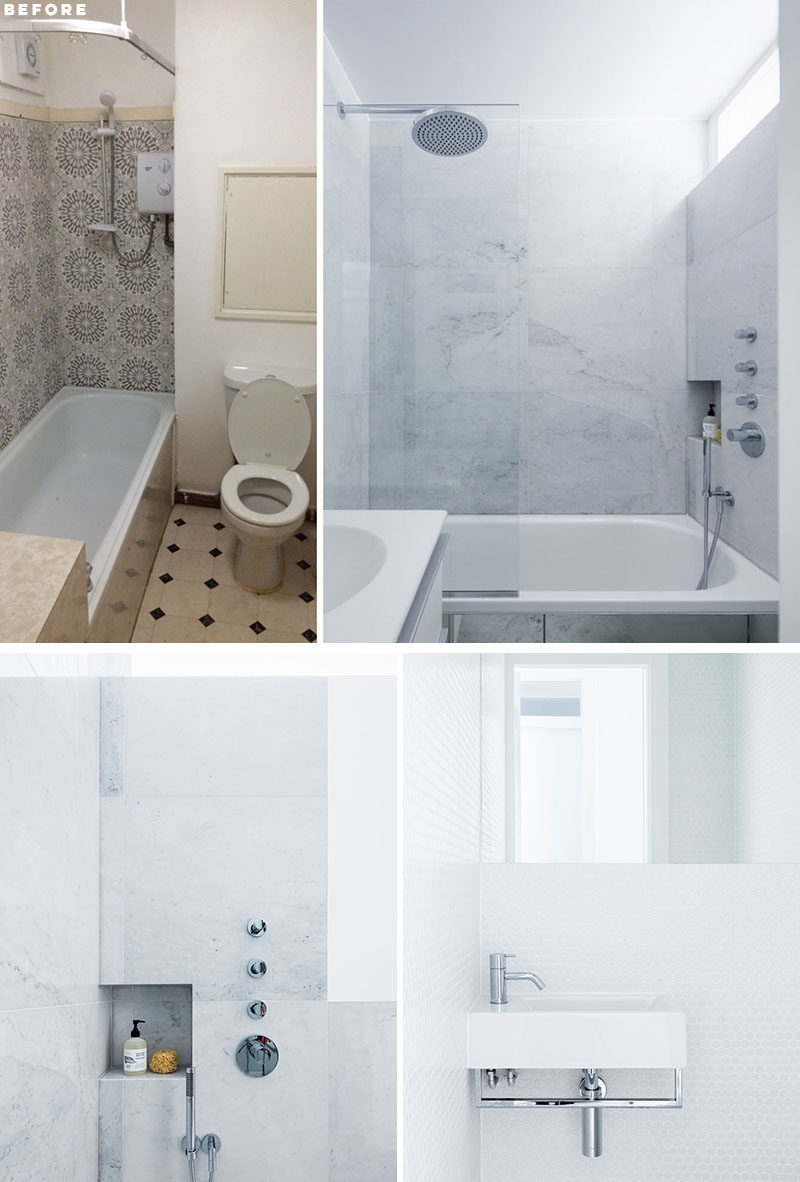 ---
Here's a look at the before (left) and after (right) floor plans that show how the layout was changed to make the most of the apartment.
---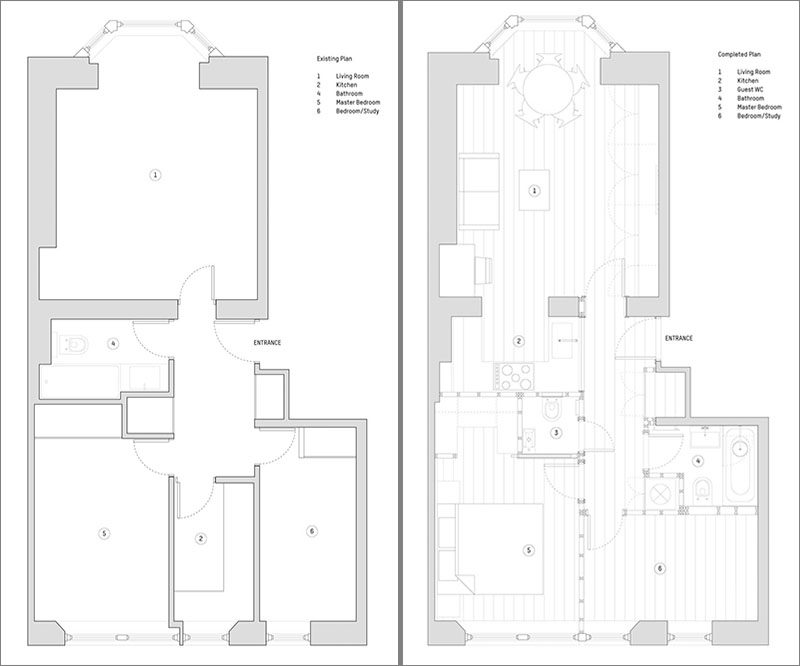 ---