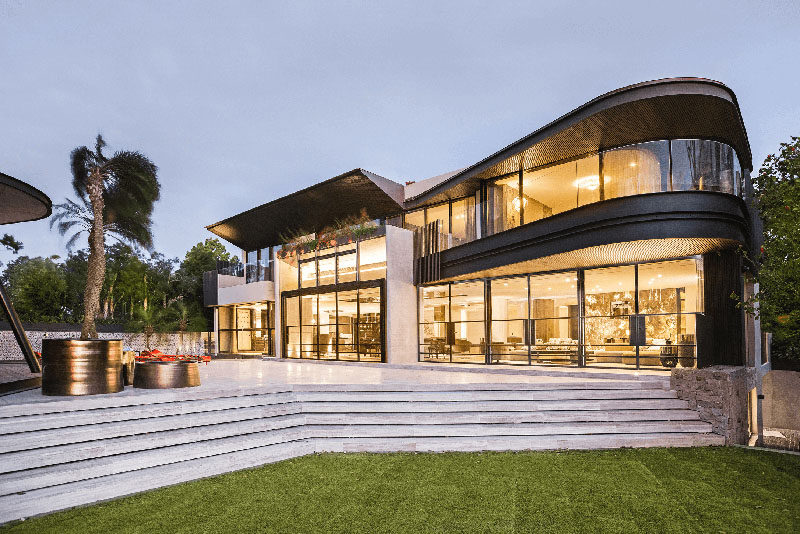 Geoform Architects have recently completed the renovation of an existing 1970's modernist house by Gergely and Pinter Architects, that's located in Sydney, Australia.
Using the Sydney Harbour Bridge as an aesthetic reference, the exterior skin of the house makes use of micaceous iron oxide steel, which contrasts the lighter elements of the design.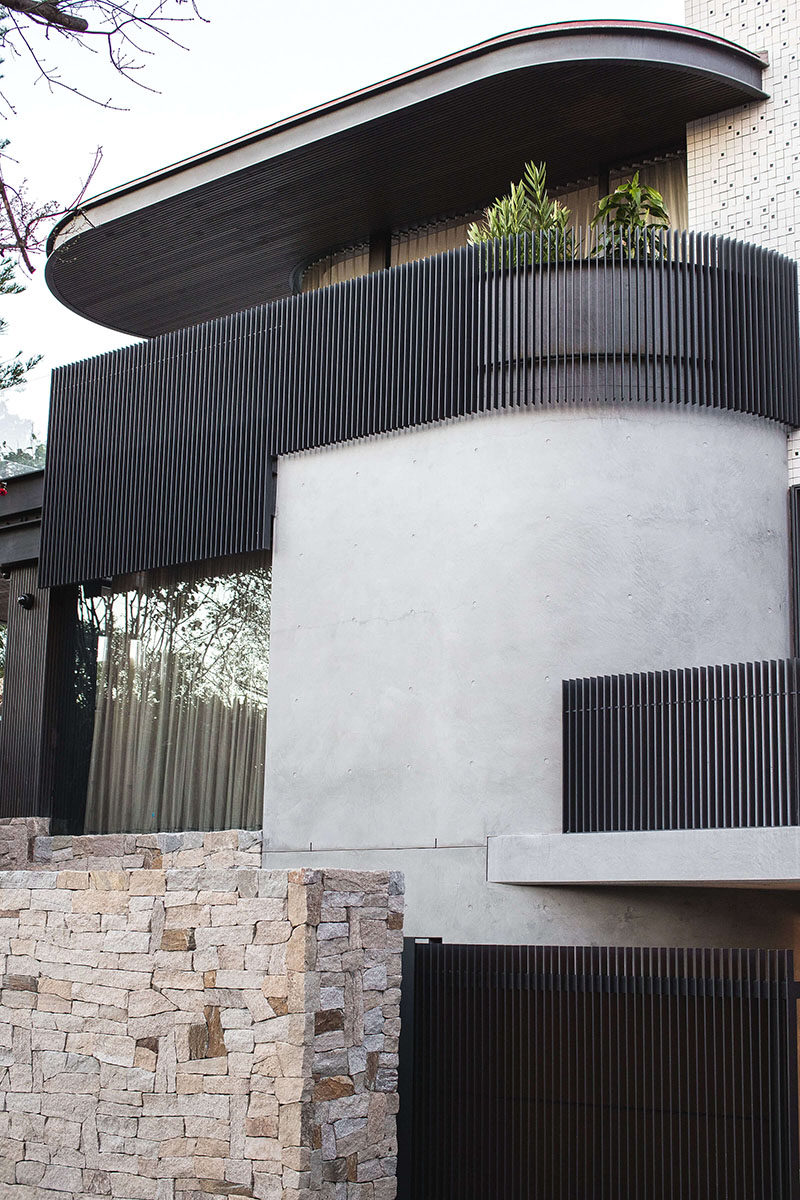 ---
Hidden from the street, the home opens up to a large backyard, with a terrace connecting the house to the swimming pool and cabana.
---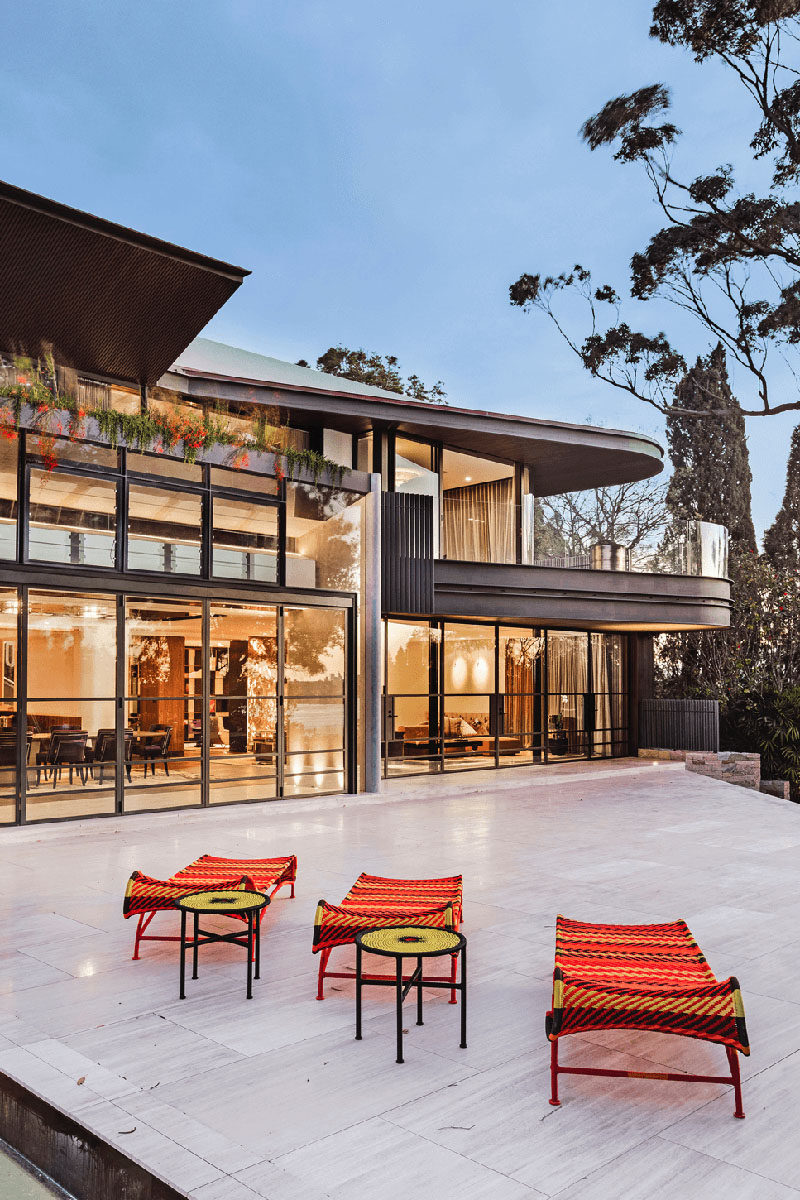 ---
A freeform concrete and steel cabana is adjacent to a large pool with a 17m glass-bottomed pond feature. The garden, designed by Peter Fudge, is located around a century old Norfolk Island Pine tree.
---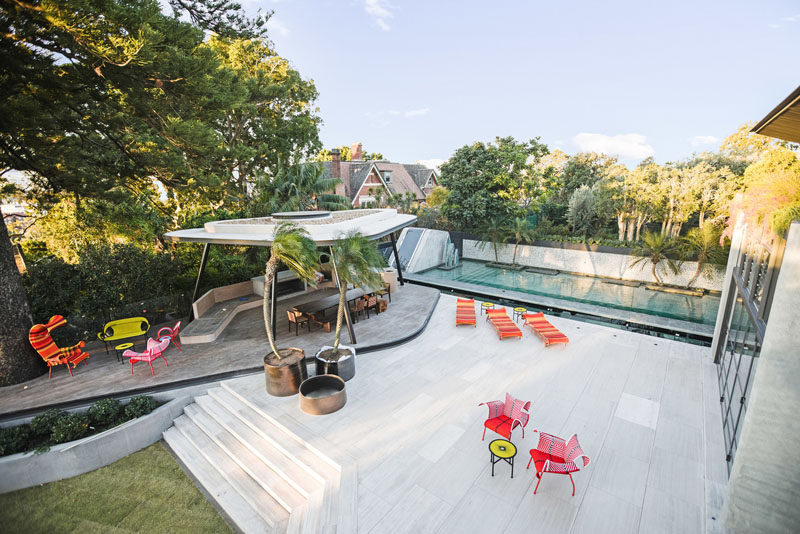 ---
From the backyard, you can see how the different materials, like wood, glass, and metal, have been used to highlight the different design details, like the angled roof, the balcony, privacy screen, and window frames.
---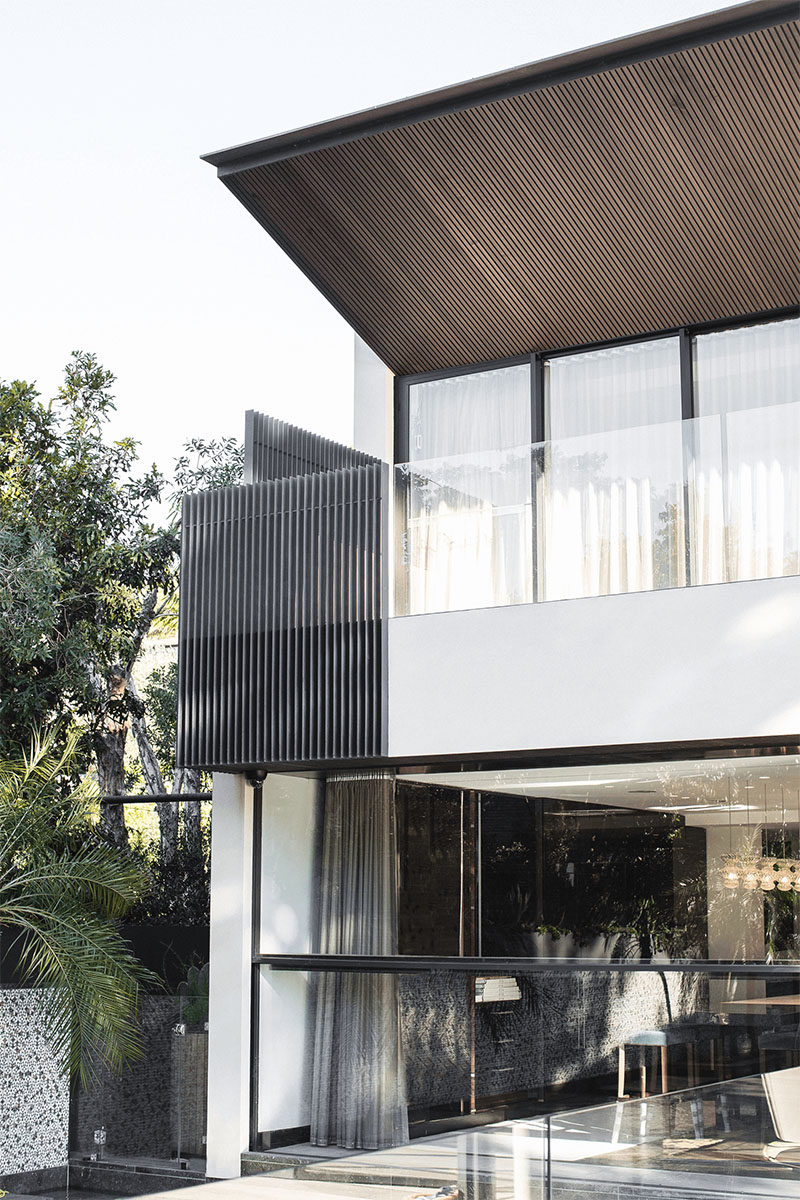 ---
Natural light from the large expanses of windows floods the interior, that features chevron patterned flooring.
---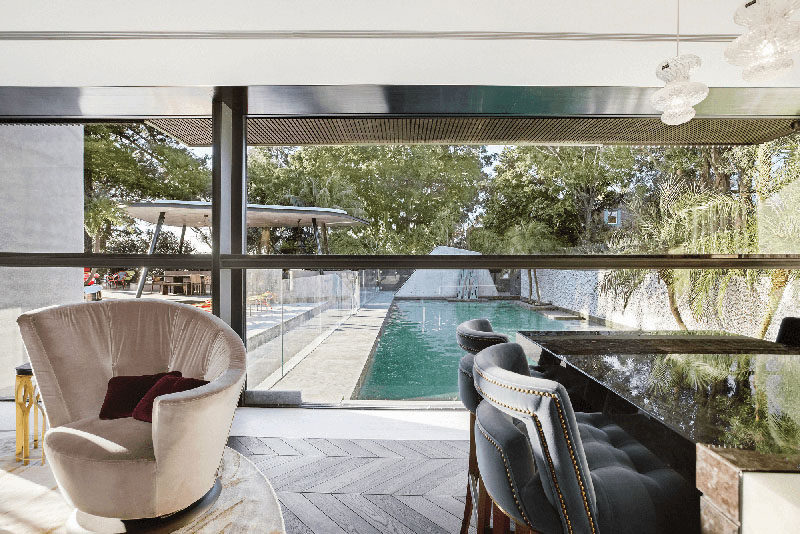 ---
A double sided steel fireplace is surrounded by stone.
---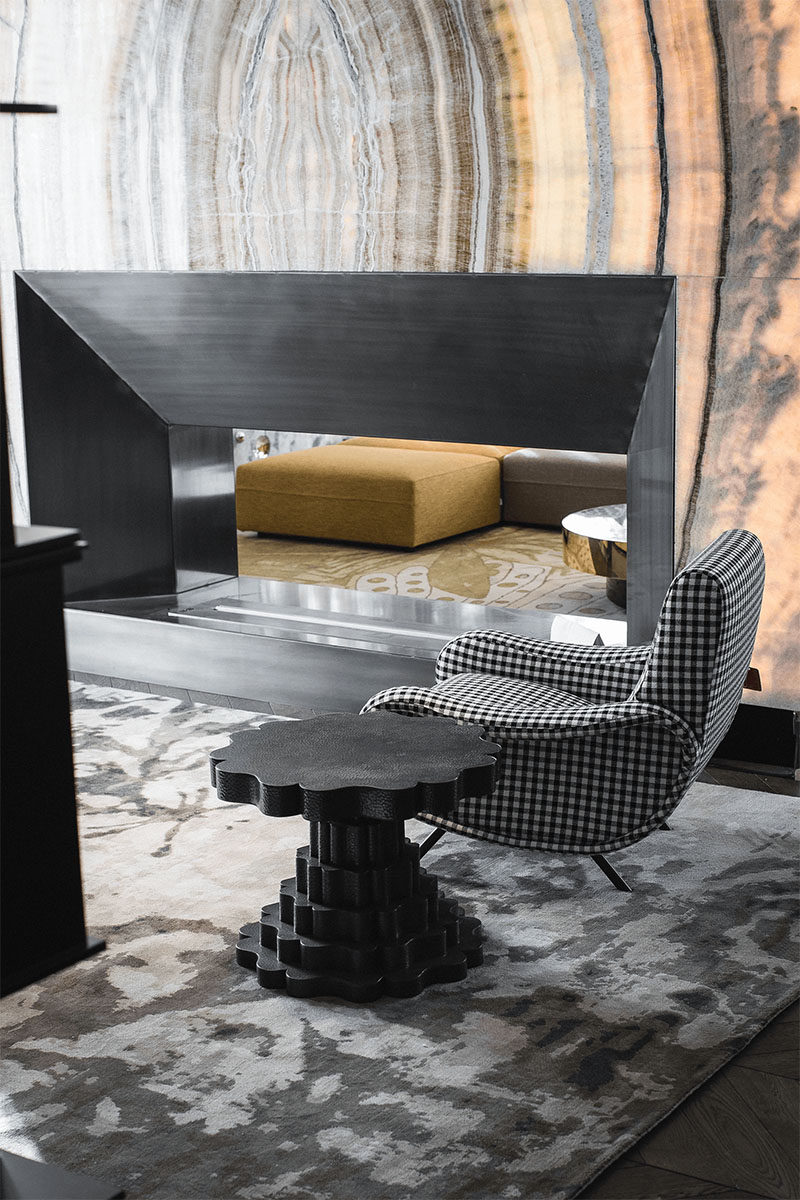 ---
The house also has a central double volume atrium, that overlooks the living room below and is lit by upper-level skylights.
---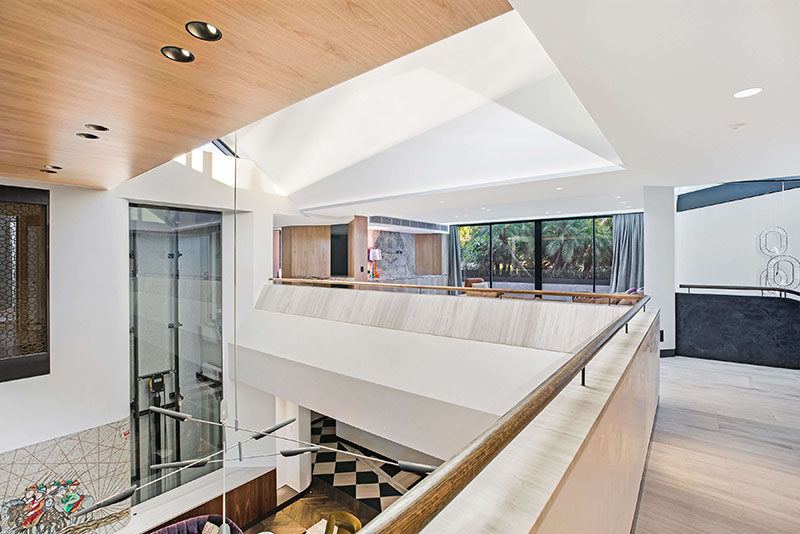 ---
The bedrooms located on the upper floor of the home open to a balcony that has a view of the backyard and swimming pool.
---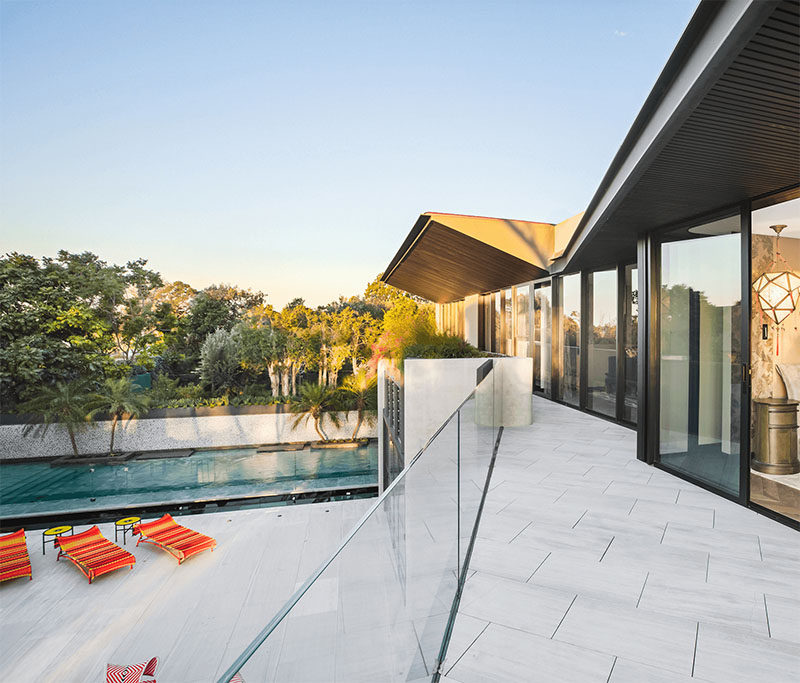 ---