Photography by Alfredo Cardenas
Mexican architect and designer Ricardo Garza Marcos, has created the BEND Bench.
The bench has cuts along the wood, which create a unique characteristic to the material, an unusual flexibility. This allows the wood to 'bend' when someone sits on it.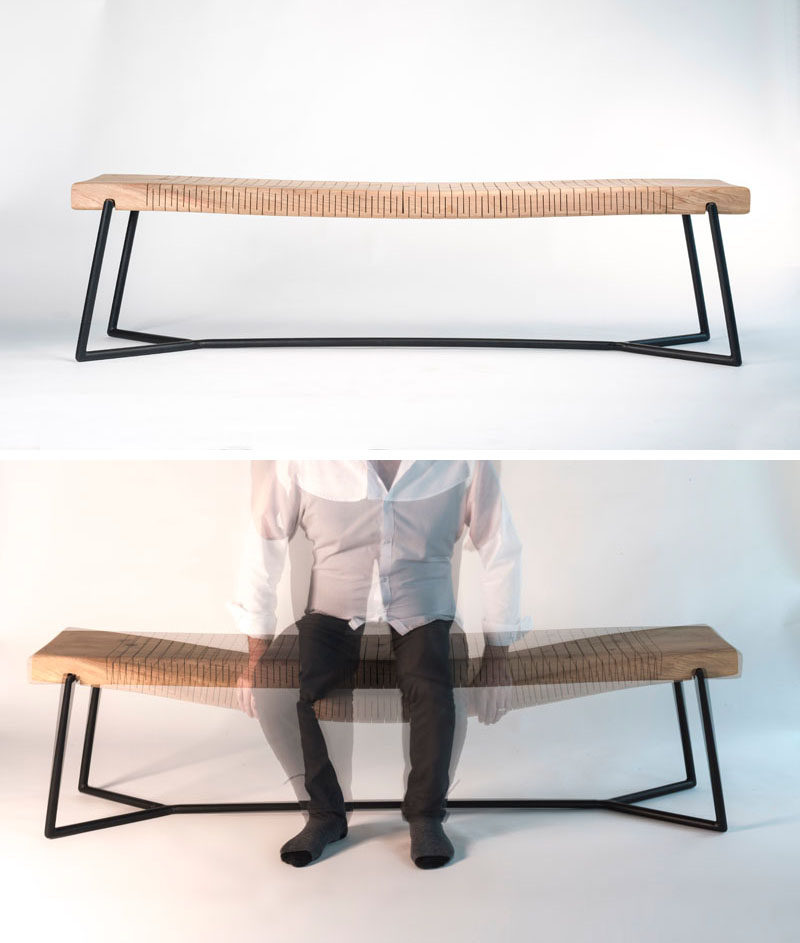 Photography by Alfredo Cardenas
---
The designer conducted multiple test using different wood species as well as playing with the frequency and depth of the cuts in order to get the desired flexibility. In the end, he chose Ahuehuete, a species of cypress tree from Mexico, that has both structural and elastic properties.
The 8cm (3in) thick wood seating plank has 87 evenly spaced cuts and 2 grooves for the attachment of the steel frame.
---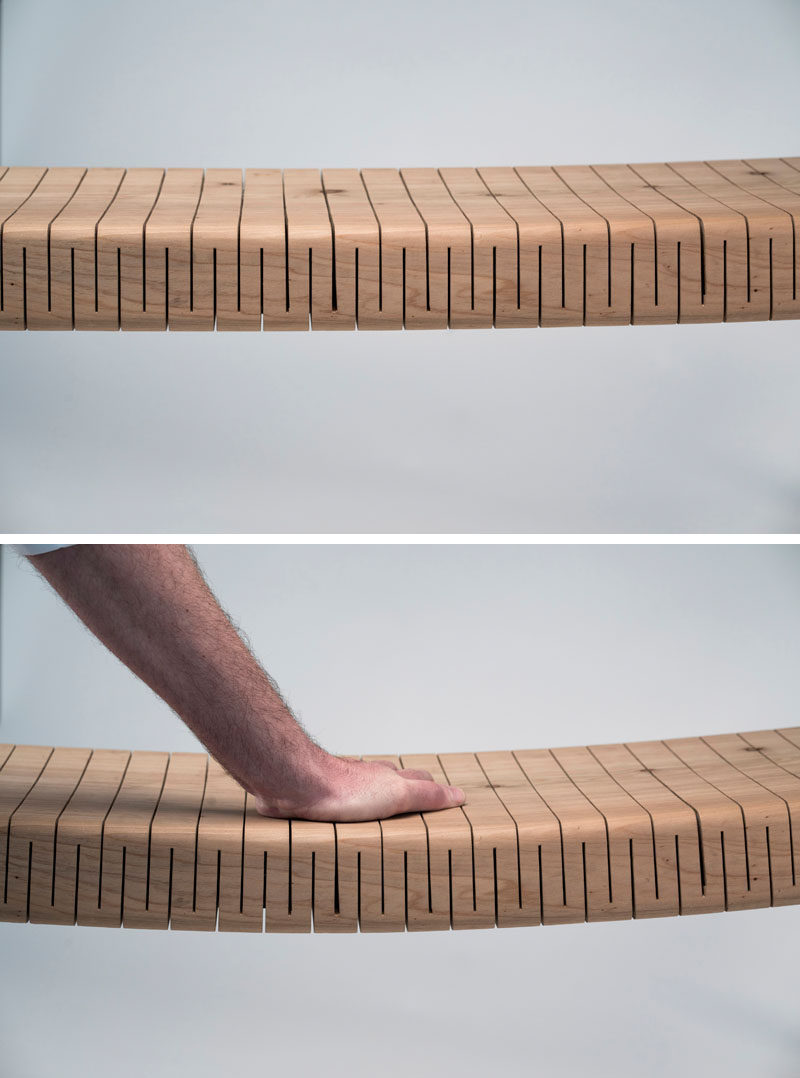 Photography by Alfredo Cardenas
---
The steel frame is squeezed into the grooves of the wood plank, and its tensile force stretches the wood into a straight line, while also providing the flexibility it needs as it bends. Once someone is seated on the bench, it seems soft and cushioned, as well as completely solid, and lightweight and malleable.
---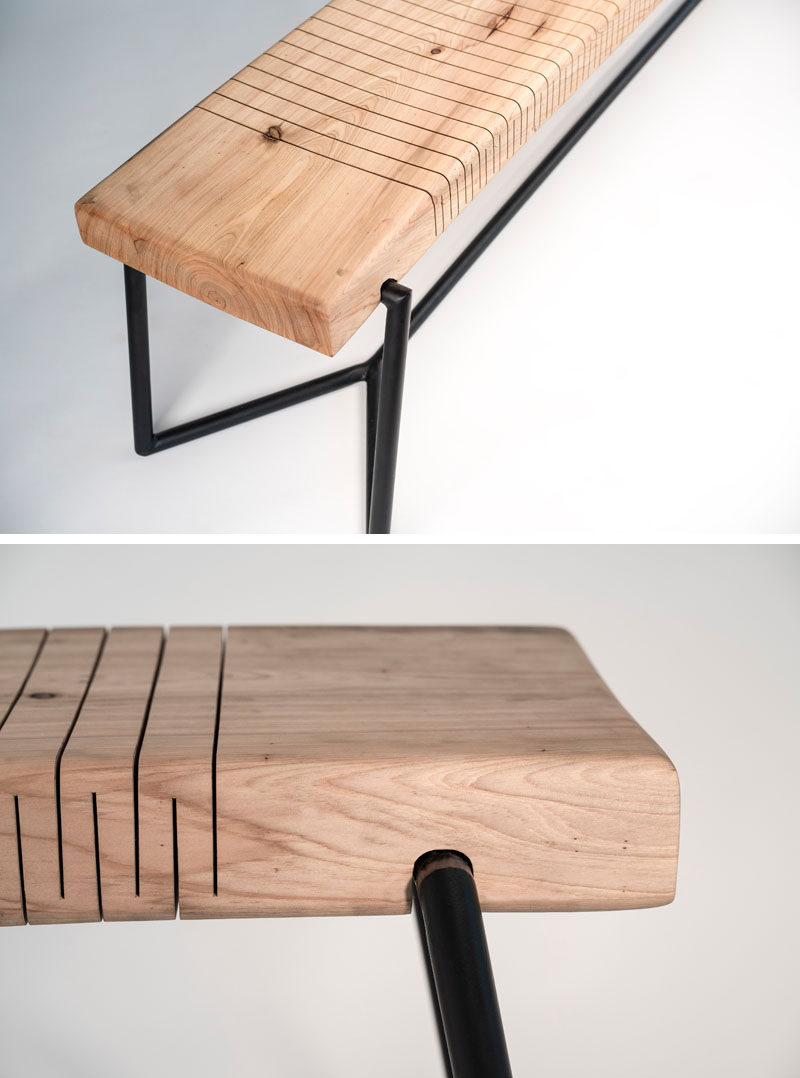 Photography by Alfredo Cardenas
---