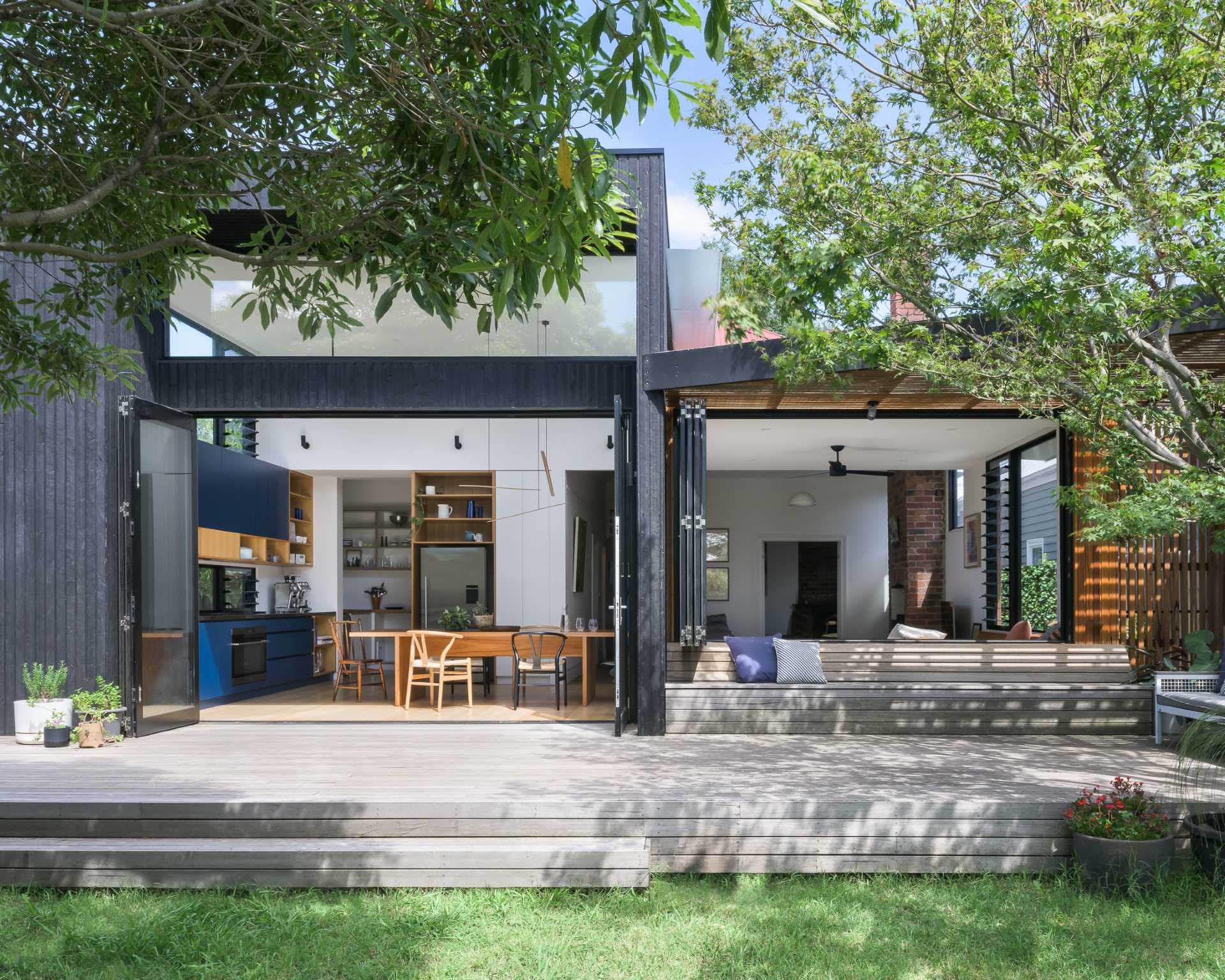 Ben Callery Architects has shared photos of a rear home extension they completed in Victoria, Australia, that includes a deck for indoor/outdoor living.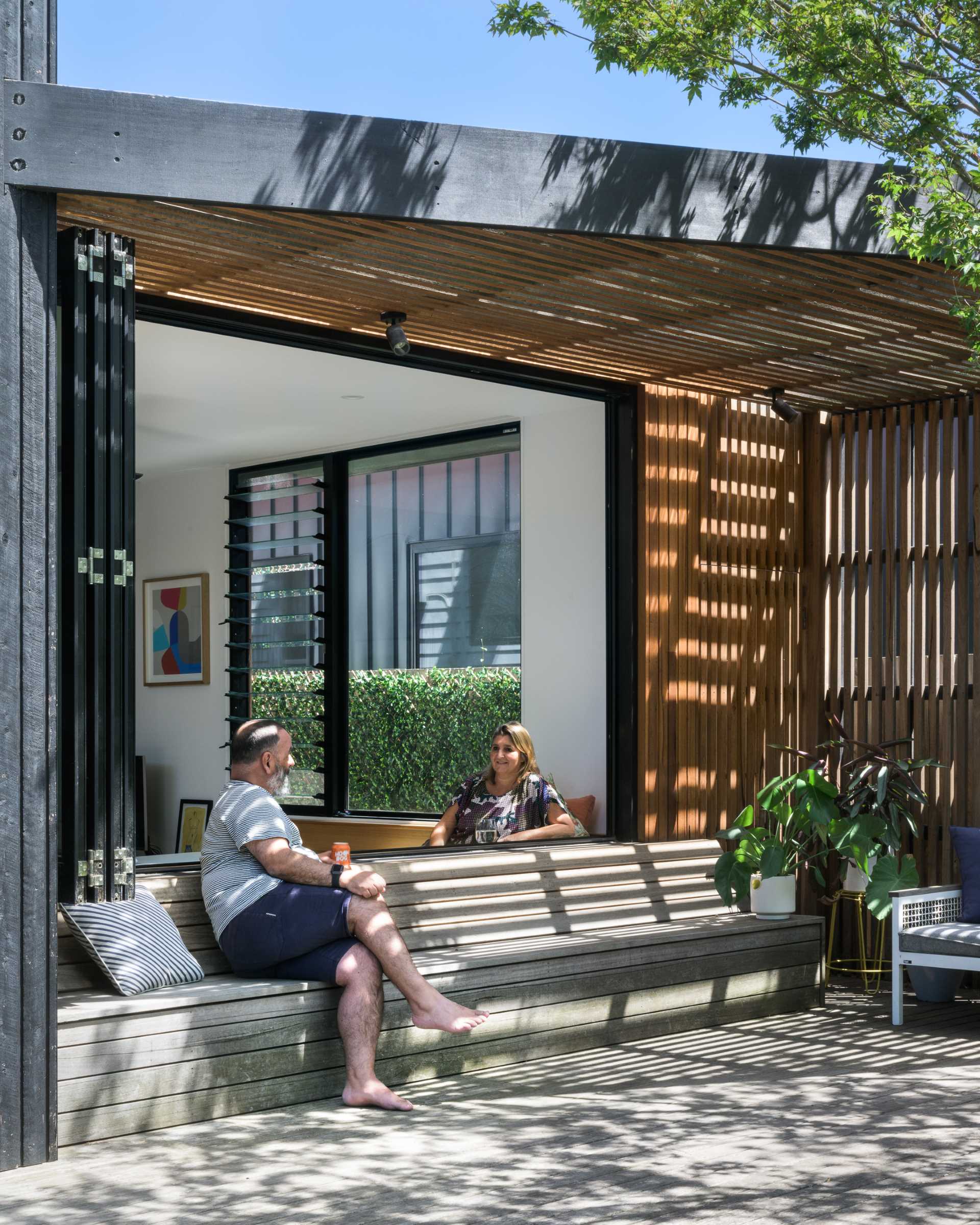 The deck has been designed with a shaded area that's home to built-in seating and a couch.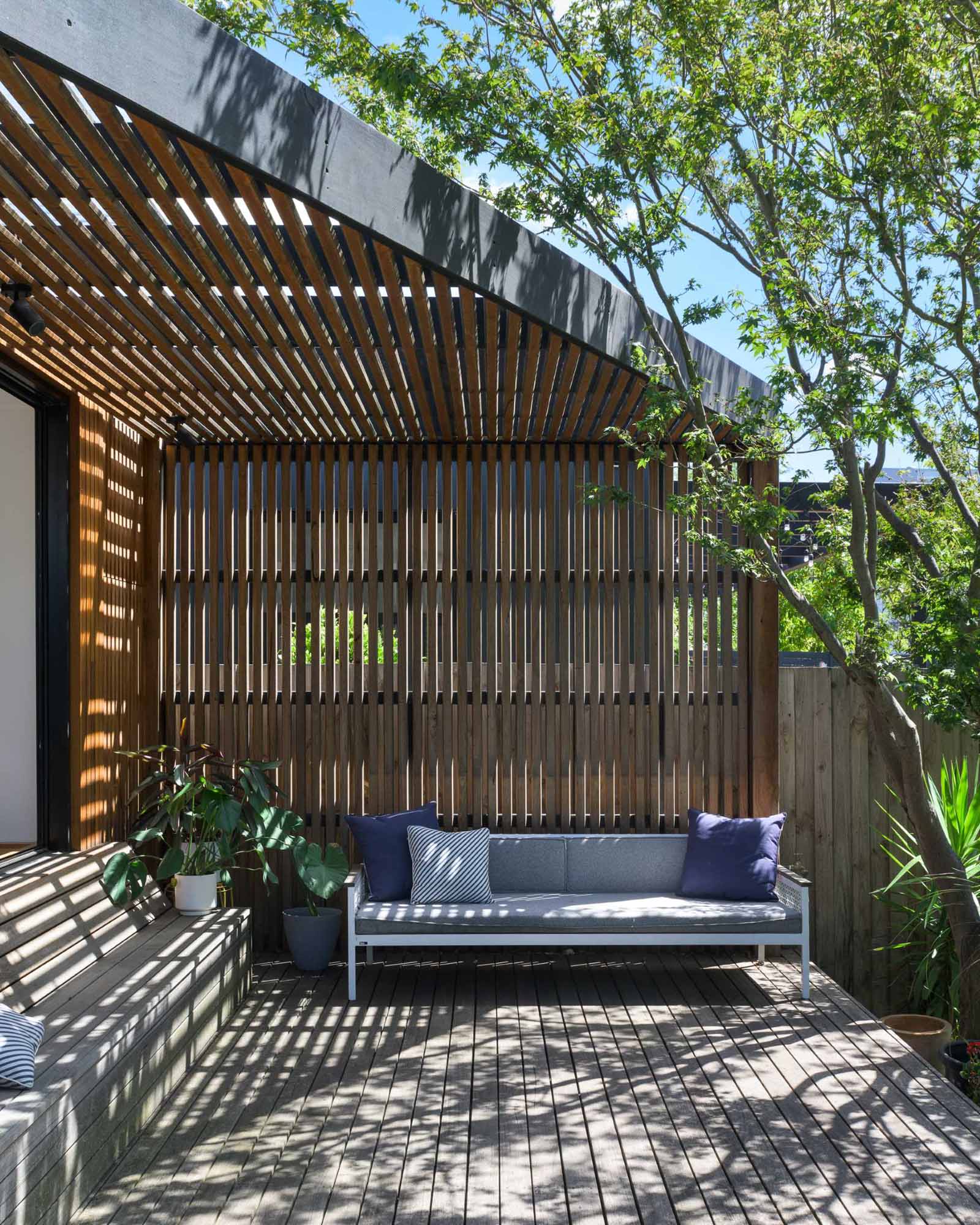 The other end of the deck has bi-fold doors open to connect the kitchen and dining area to the yard.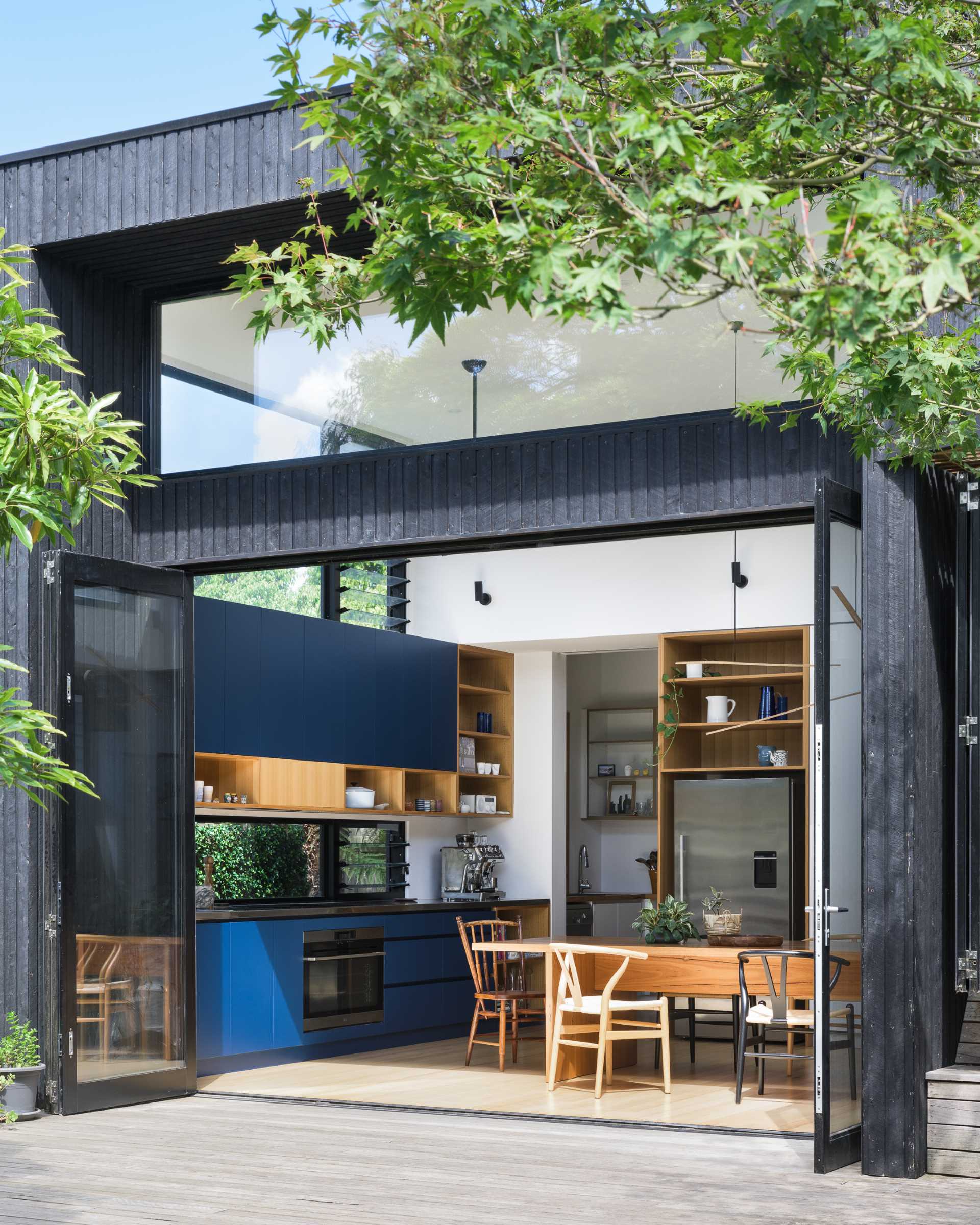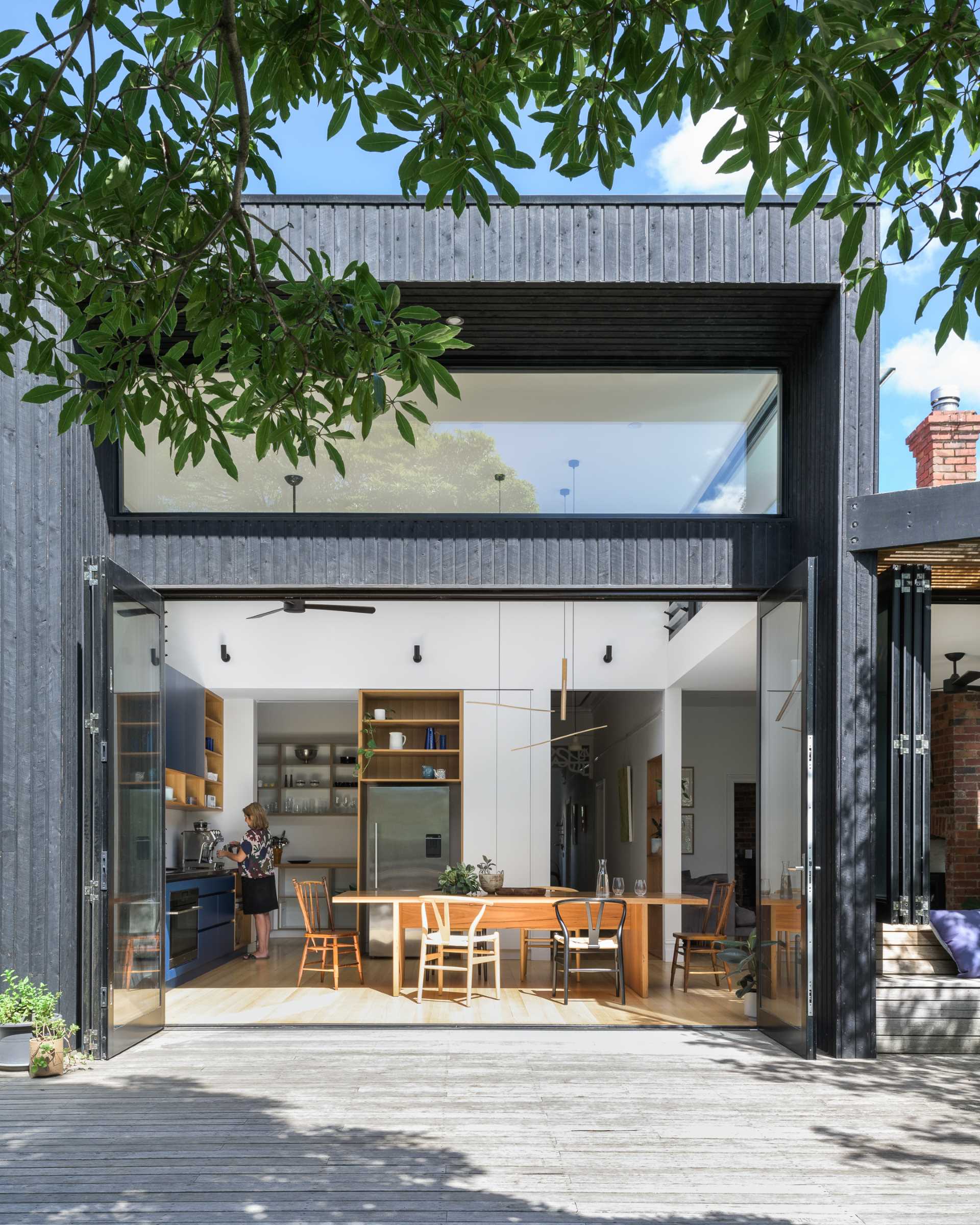 Instead of having a large island in the kitchen, the homeowners wanted a 'country kitchen' with a large table around which people gather to prepare food. The minimalist blue kitchen cabinets along the wall add a pop of color to the interior, while the wood shelving complements the dining table.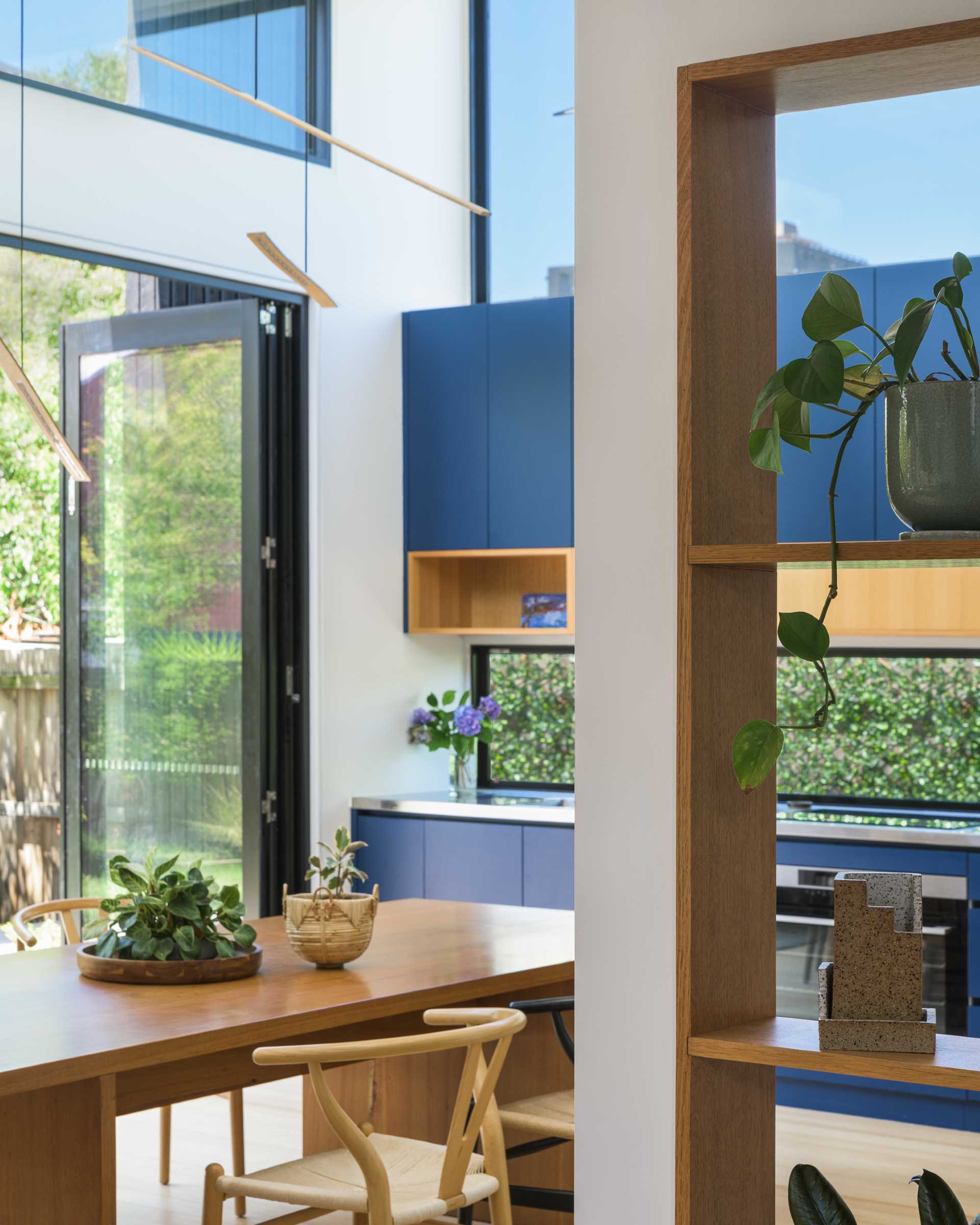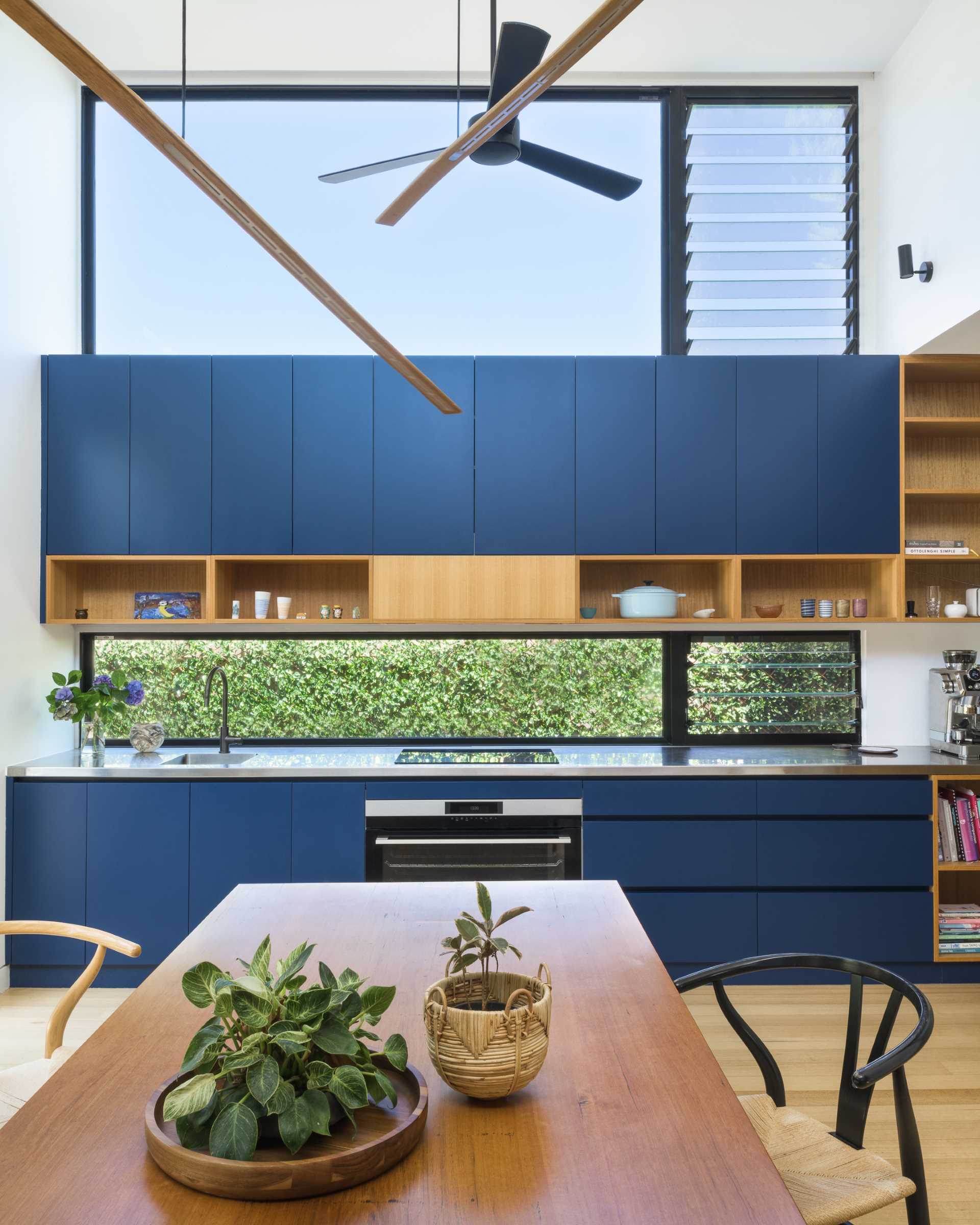 The opposite side of the extension has an L-shaped built-in bench that wraps around the corner. Bi-fold windows allow the inside and outside spaces to be connected.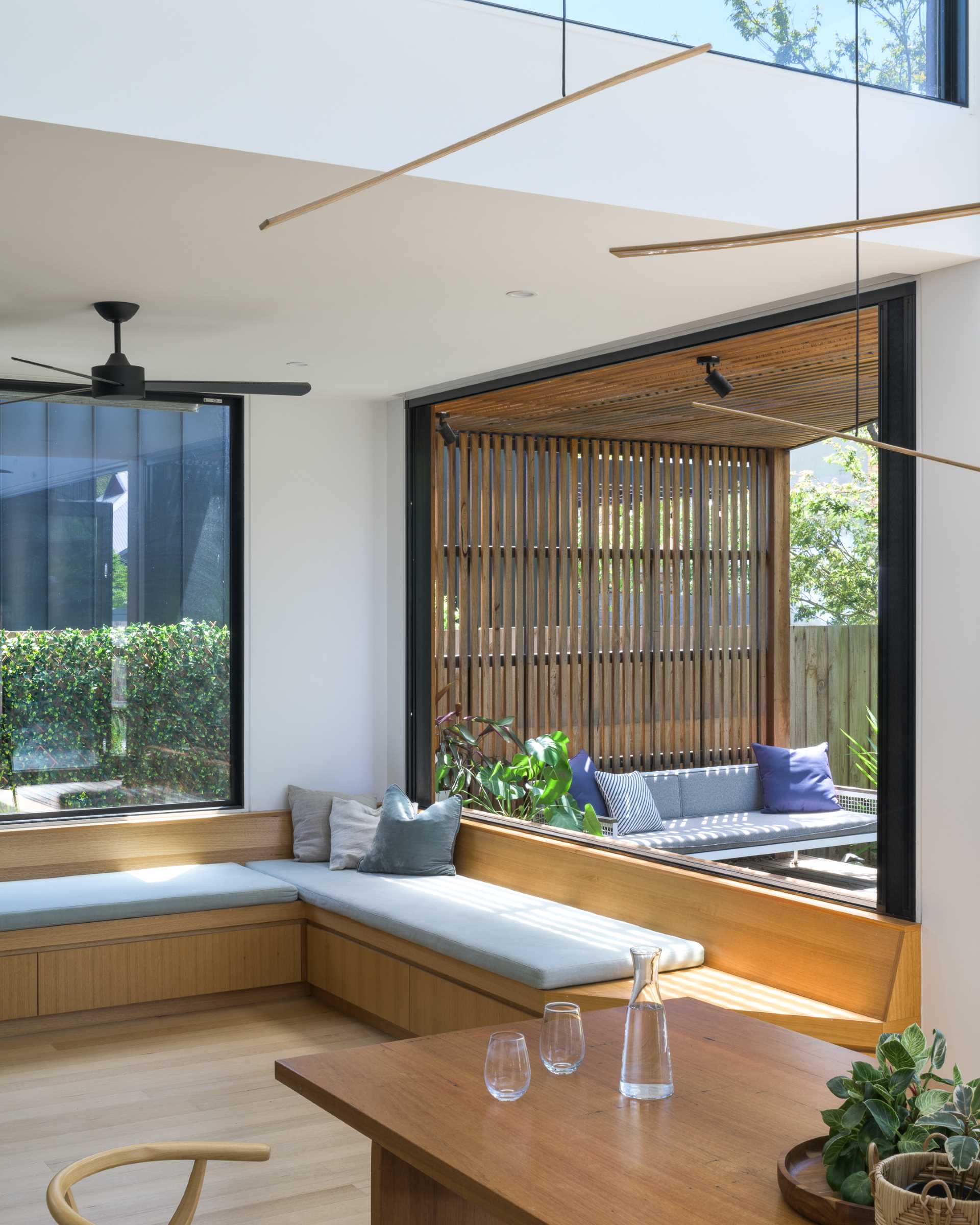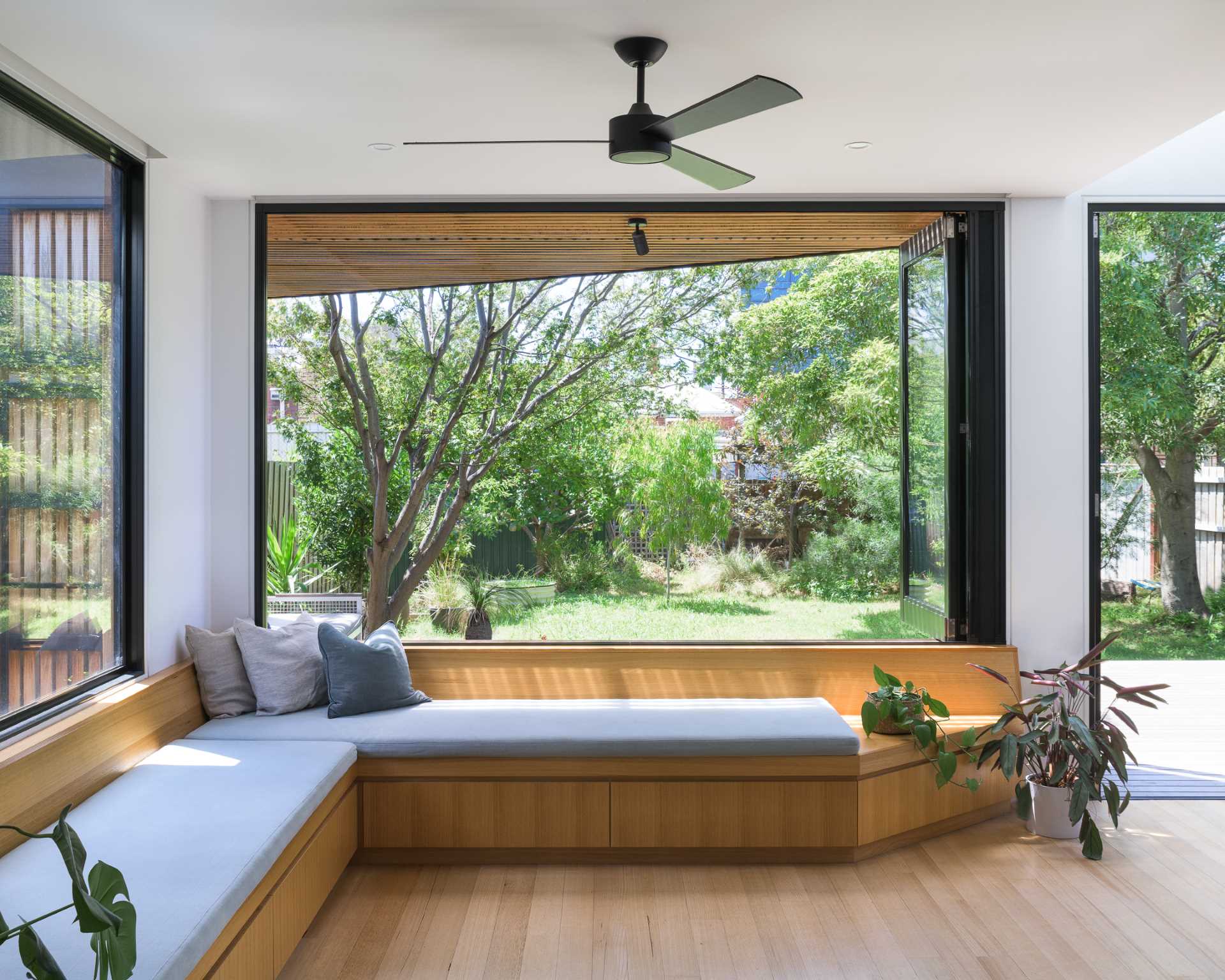 The hallway shows where the original Edwardian home connects with the new rear extension.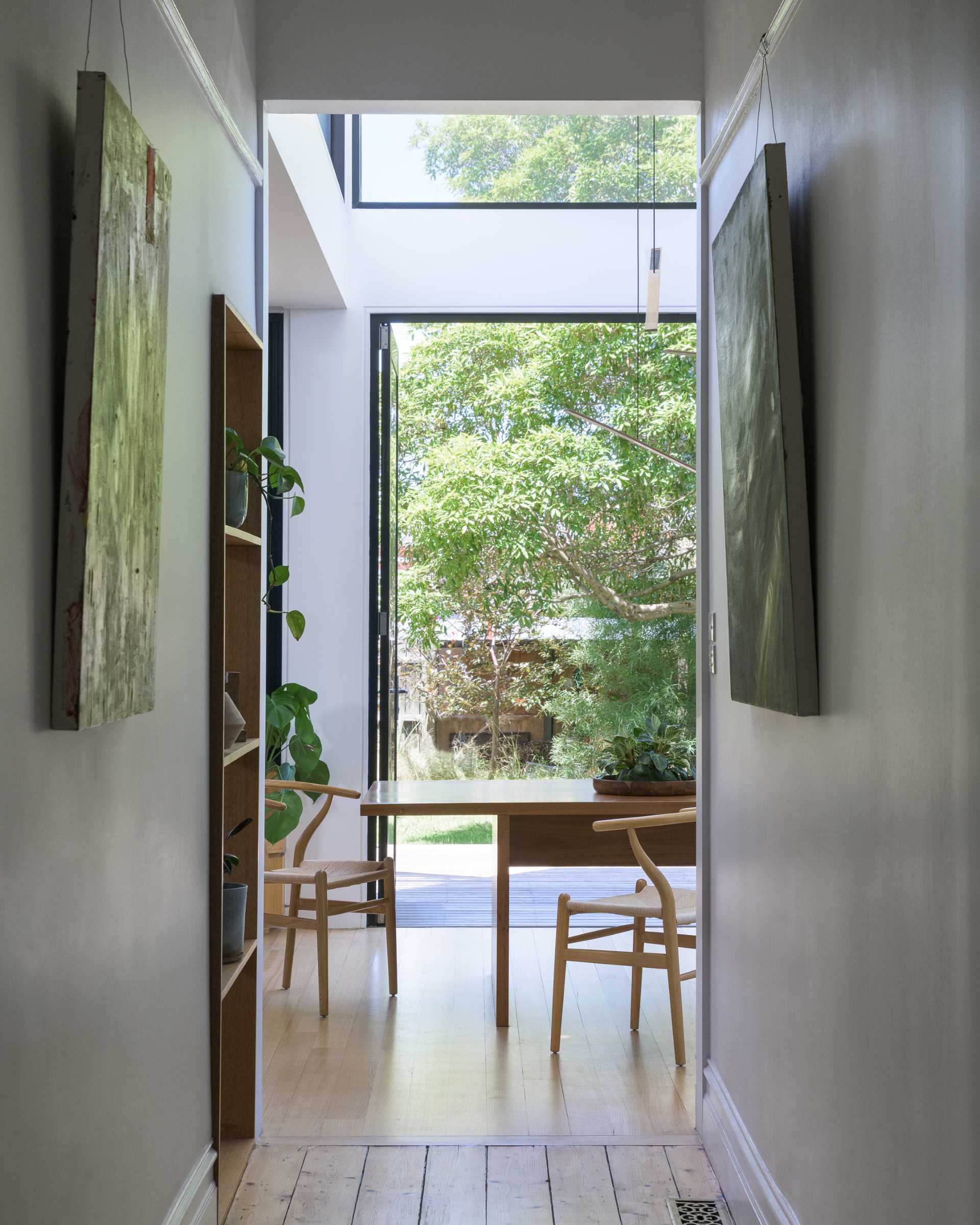 The bathroom was also updated in the home, with a new wood vanity and white subway tiles. The clawfoot tub was salvaged, retained, and re-used as an element representing the history of the old in the new bathroom.