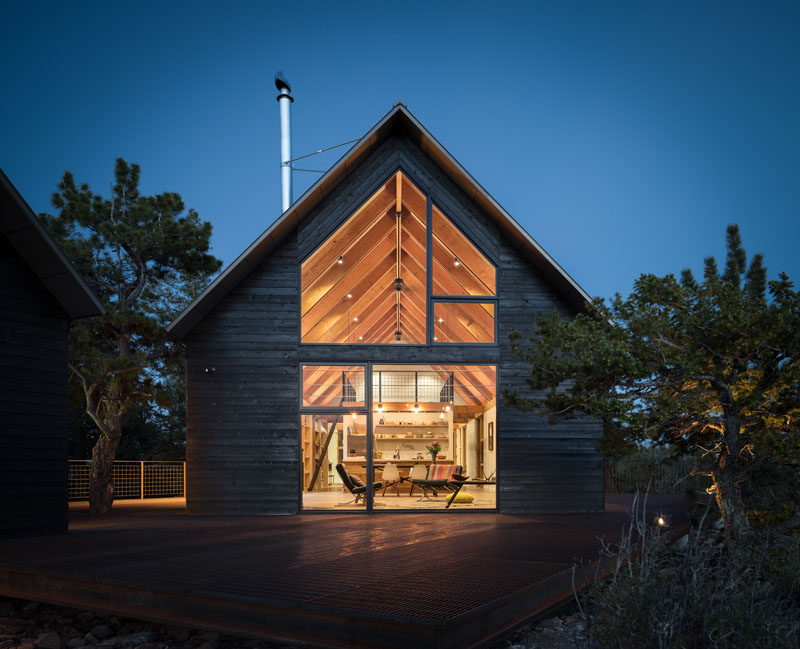 Renée del Gaudio Architecture have designed Big Cabin | Little Cabin in Fairplay, Colorado, that consists of two cabins perched atop a rocky cliff at 10,000 feet, with panoramic views over Colorado's Sangre de Cristo mountains, the Collegiate Peaks, and the South Platte River.
The big cabin is home to the social areas, like the living room, dining room, kitchen, while the little cabin has a couple of bedrooms. The buildings are connected with open grate steel decking, creating a slip resistant platform that allows snow to fall through to below.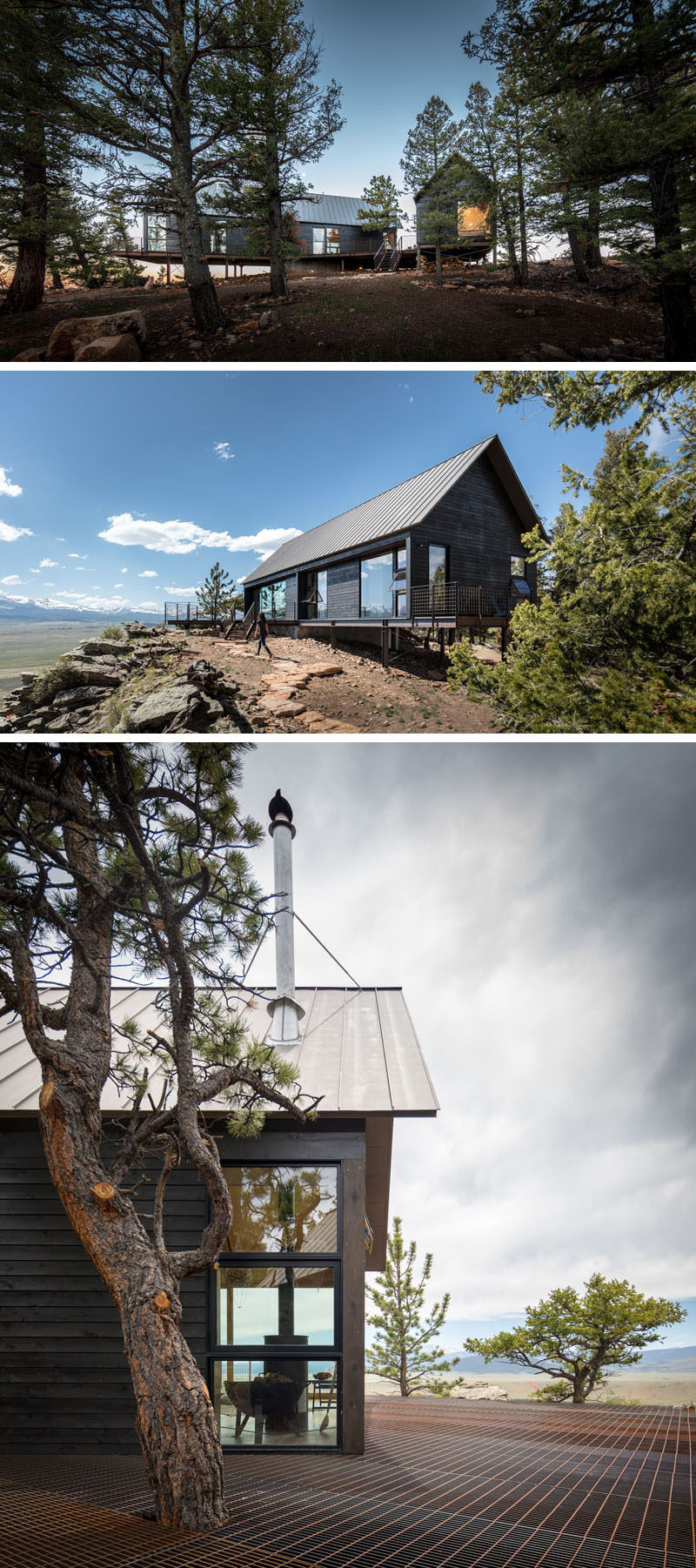 ---
The cabin's gabled roof form and rustic materials recall the area's early vernacular buildings. Exterior cedar siding has been stained dark to blend the house with the surrounding forest, and large expanses of glass connect the occupants to the landscape beyond.
---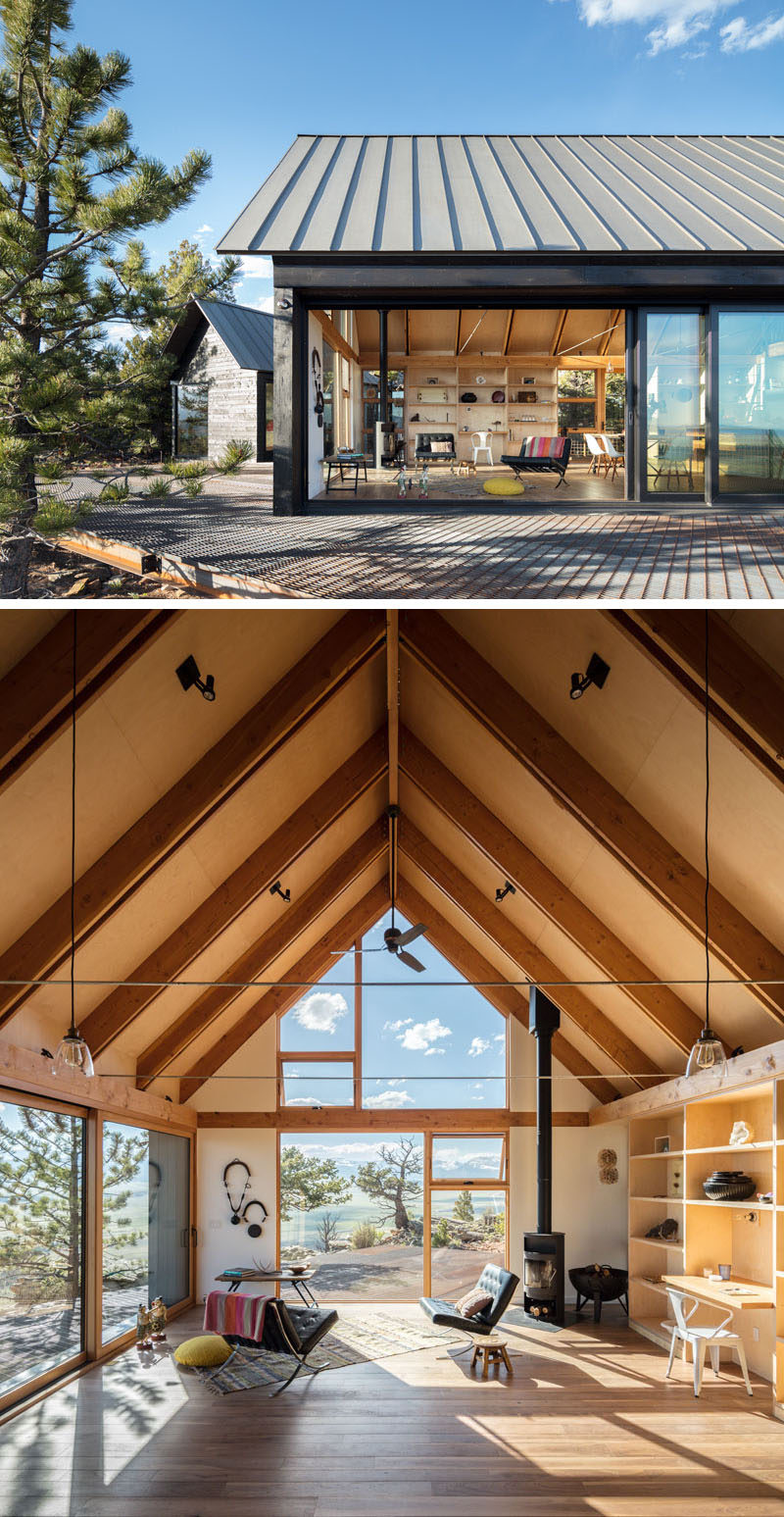 ---
The cabins have plywood interior walls and ceilings to keep the cabin low key and rustic.
---

---
Behind the kitchen in the big cabin is a master suite, that has an open plan room with the bed sharing the space with the bathroom. The bathroom has a glass-enclosed shower that sits next to a freestanding bathtub with views of the trees.
---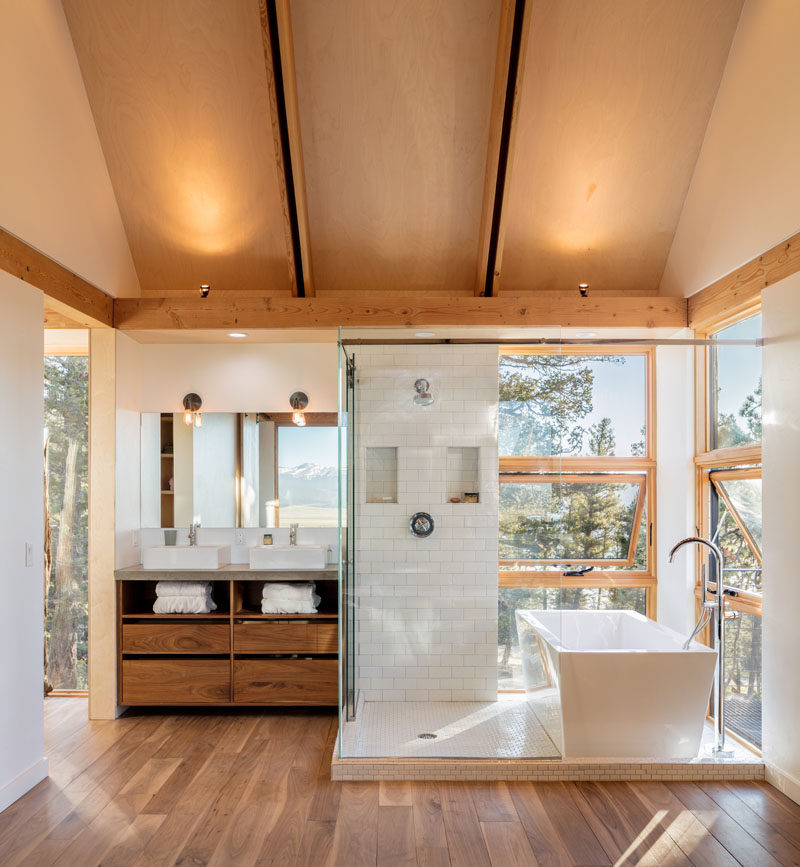 ---
In the little cabin, there's two bedrooms that look out towards either end of the cabin, while a bathroom separates the bedrooms.
---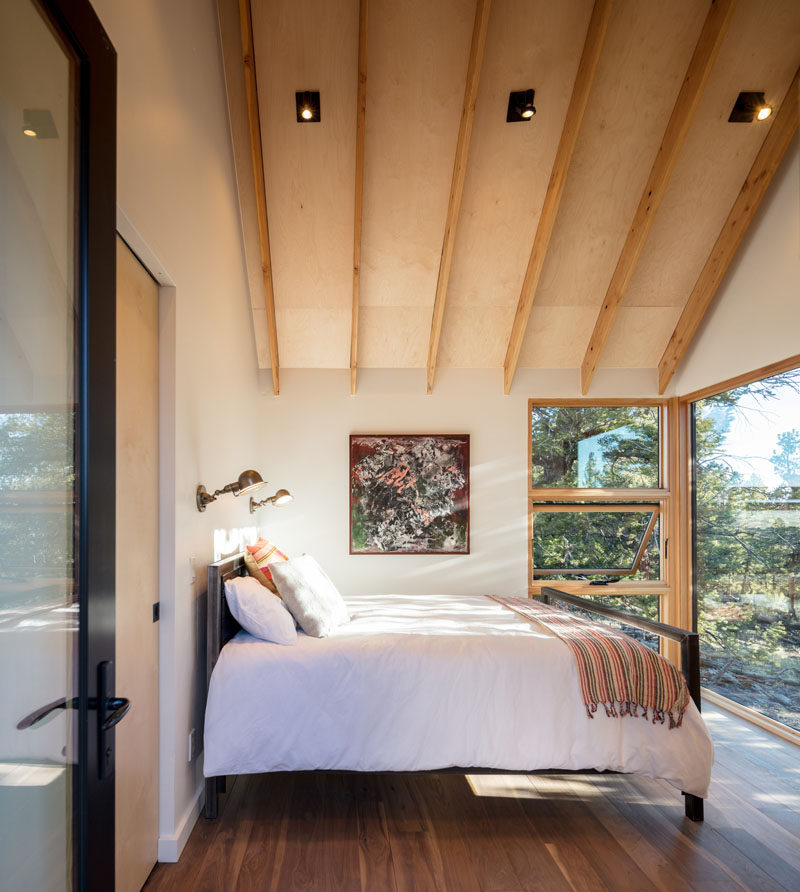 ---
Here's a look at the floor plan that shows the layout of both of the cabins.
---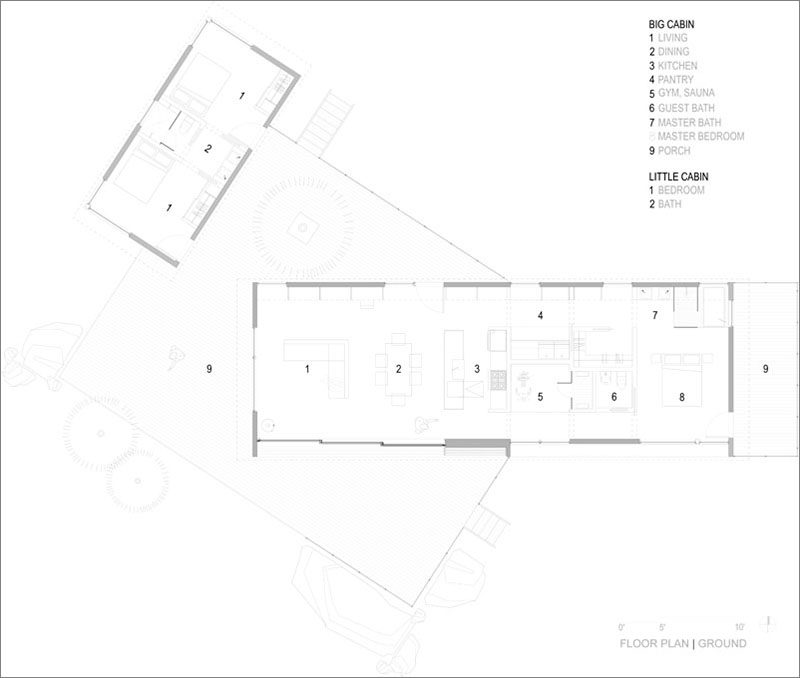 ---