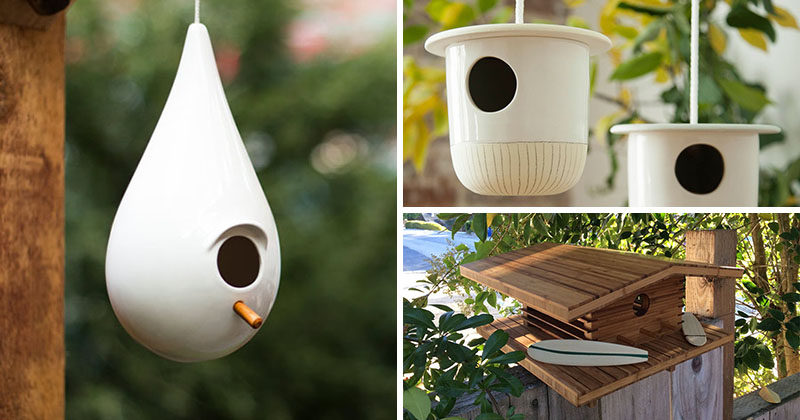 Birdhouses are a great gift idea for a housewarming, or perhaps you want to dress up your own backyard. Here are 9 birdhouses, each with their own fun and modern design…
---
1. This rain drop shaped birdhouse has a colorful turquoise facade and birch veneer sides.
---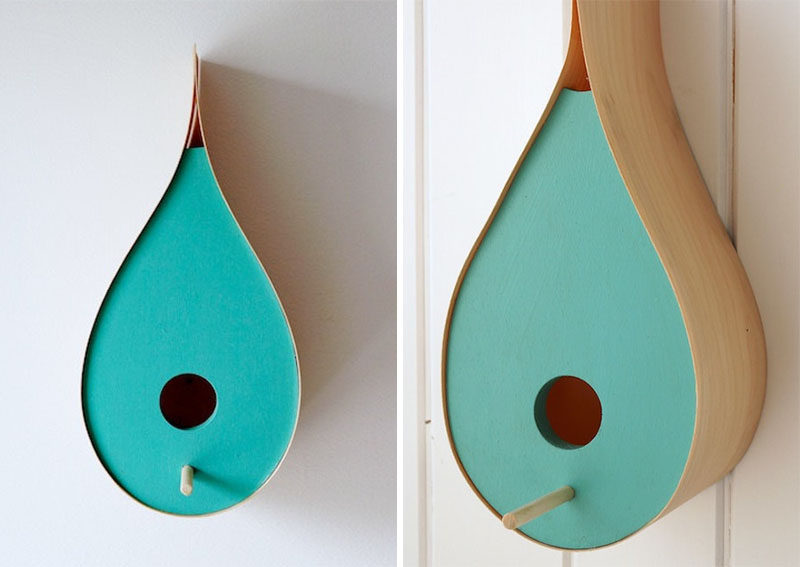 Turquoise Rain Drop Birdhouse by craftcollective
---
2. This simple, white tear drop bird house has a small awning to guide water away from dripping into the nest.
---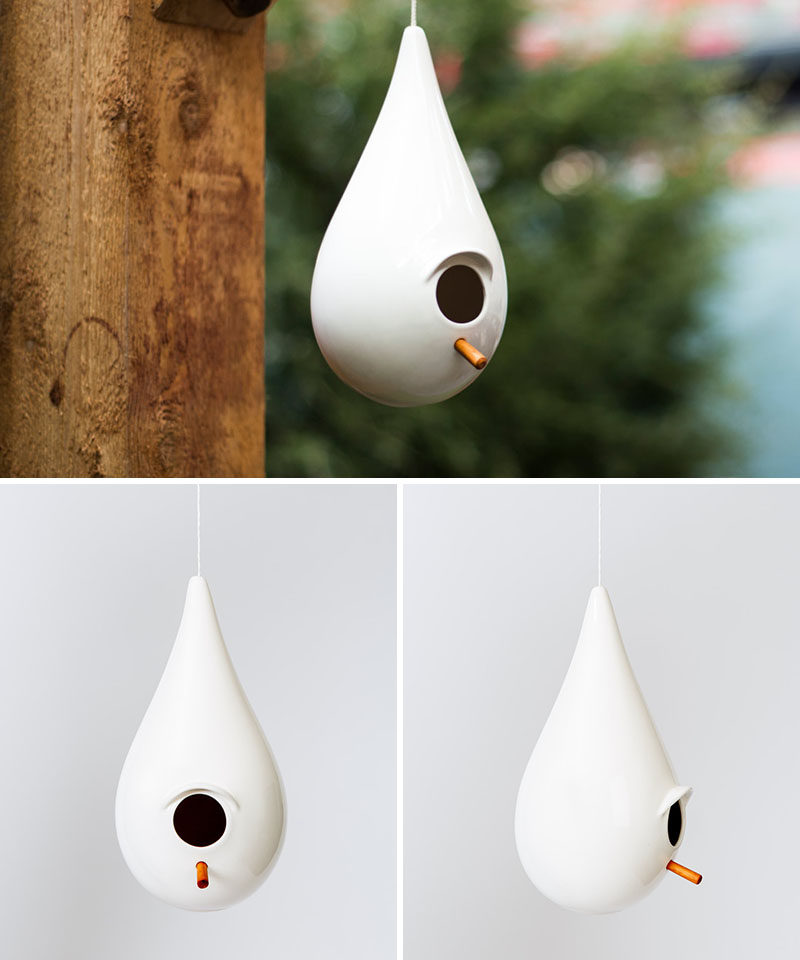 ---
3. This ceramic birdhouse features a delicate hand painted pattern on the lower portion and a transparent glaze making it durable for outdoor use.
---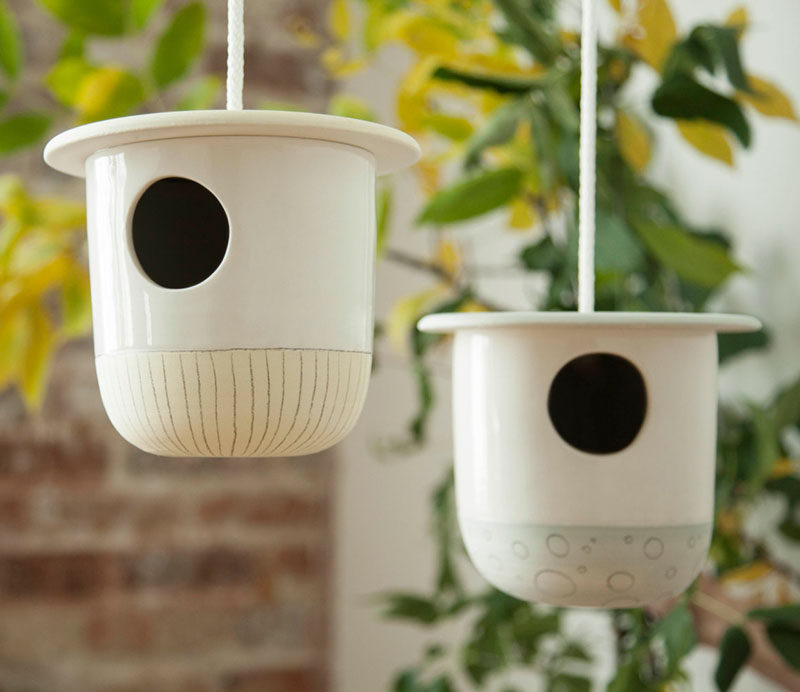 Ceramic birdhouse by Parceline
---
4. Designed by Douglas Barnhard, this bamboo and teak birdhouse was inspired by Hawaiian architecture.
---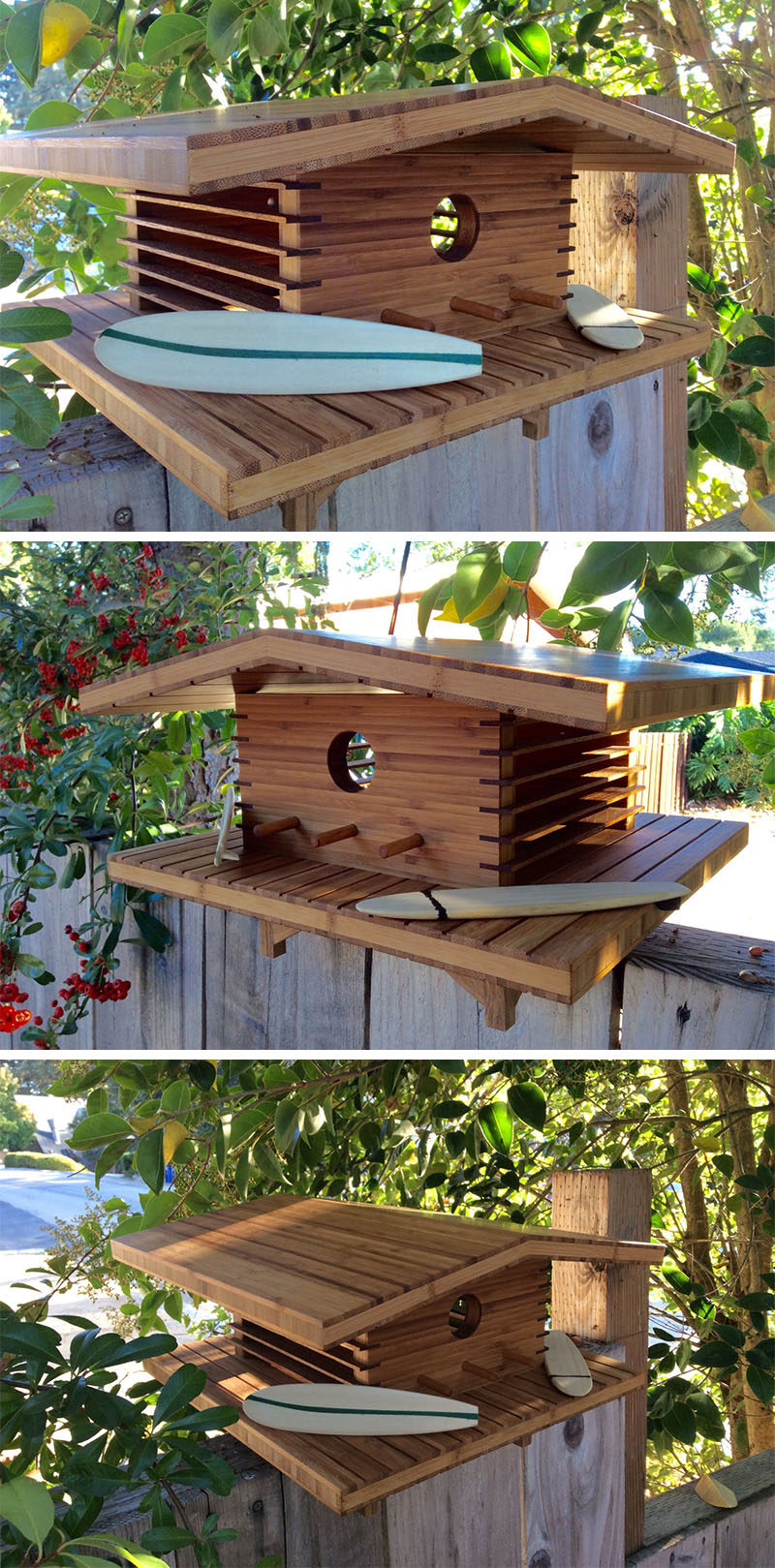 ---
5. This mid-century inspired birdhouse takes its design cues from Frank Lloyd Wright's Gordon house.
---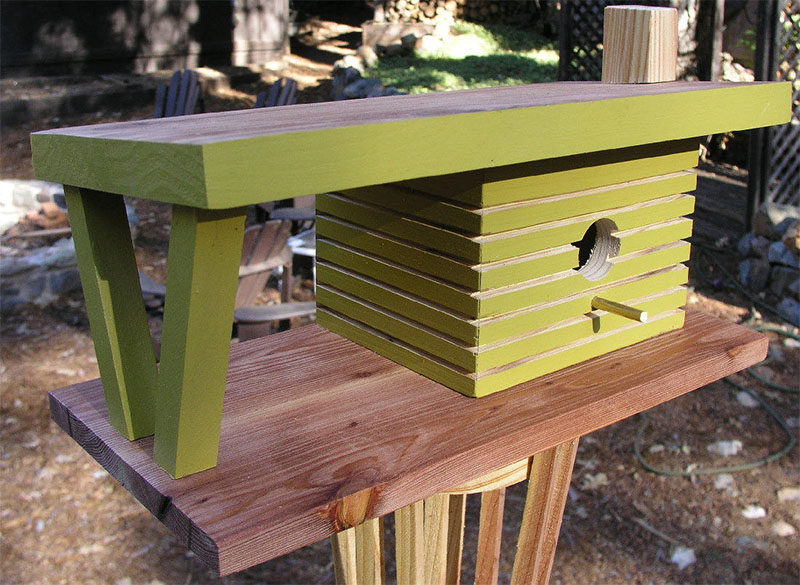 ---
6. This small modern birdhouse has a geometric shape and the white border helps it stand out against the wall or fence that it hangs on.
---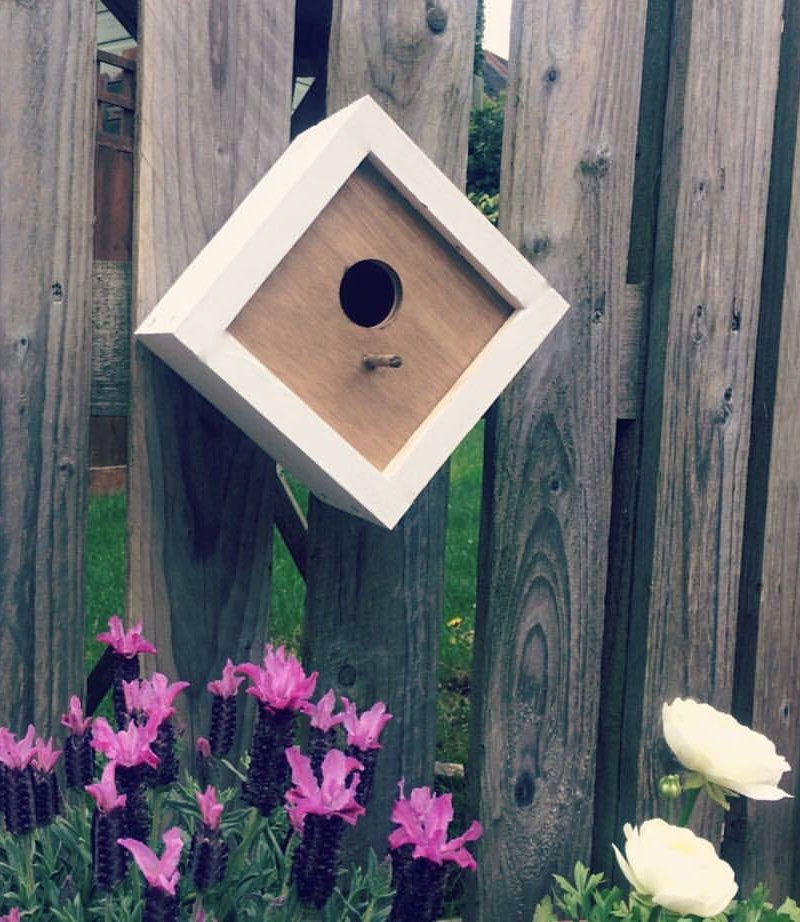 ---
7. This artistic birdhouse combines Western Red Cedar and re-purposed tin roofs to create a modern look.
---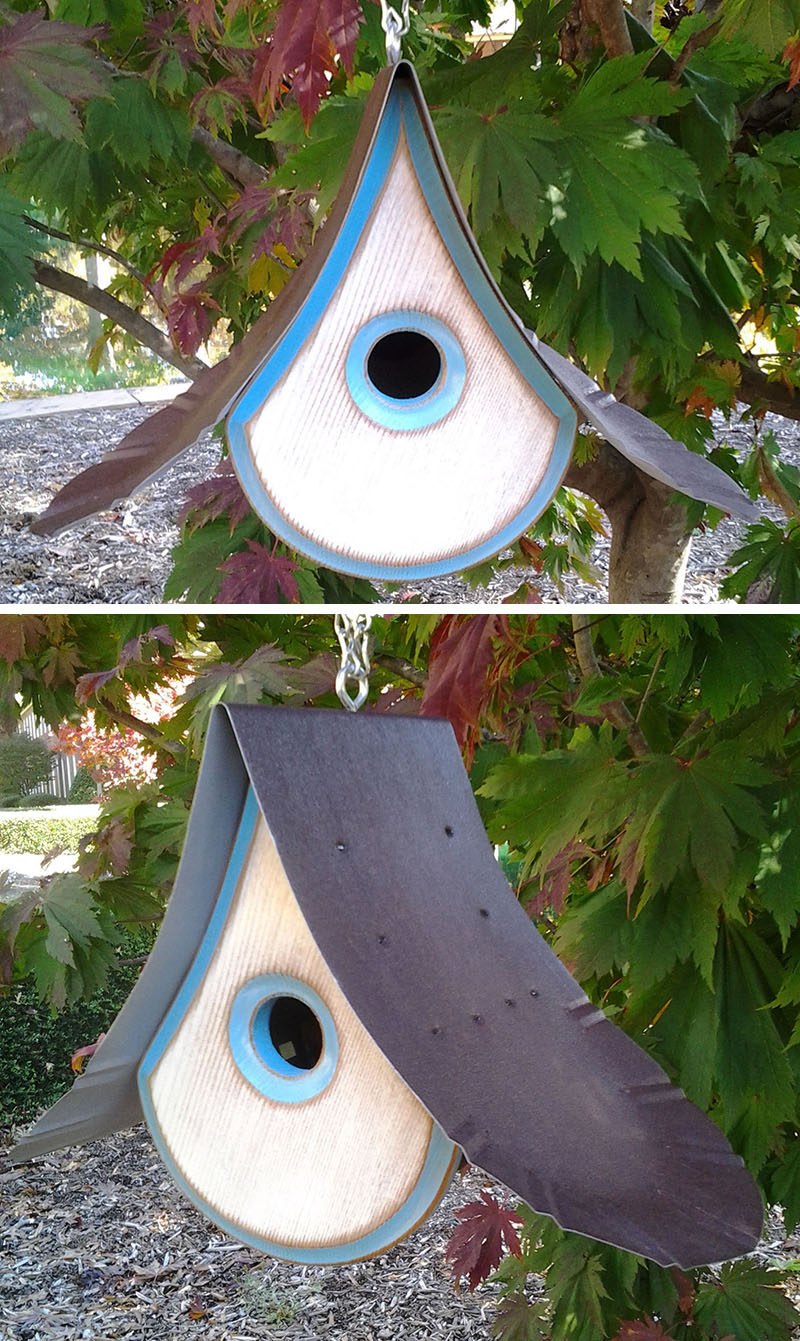 ---
8. Discarded wood from tropical hardwood floor manufacturers is used to create this curved, modern birdhouse.
---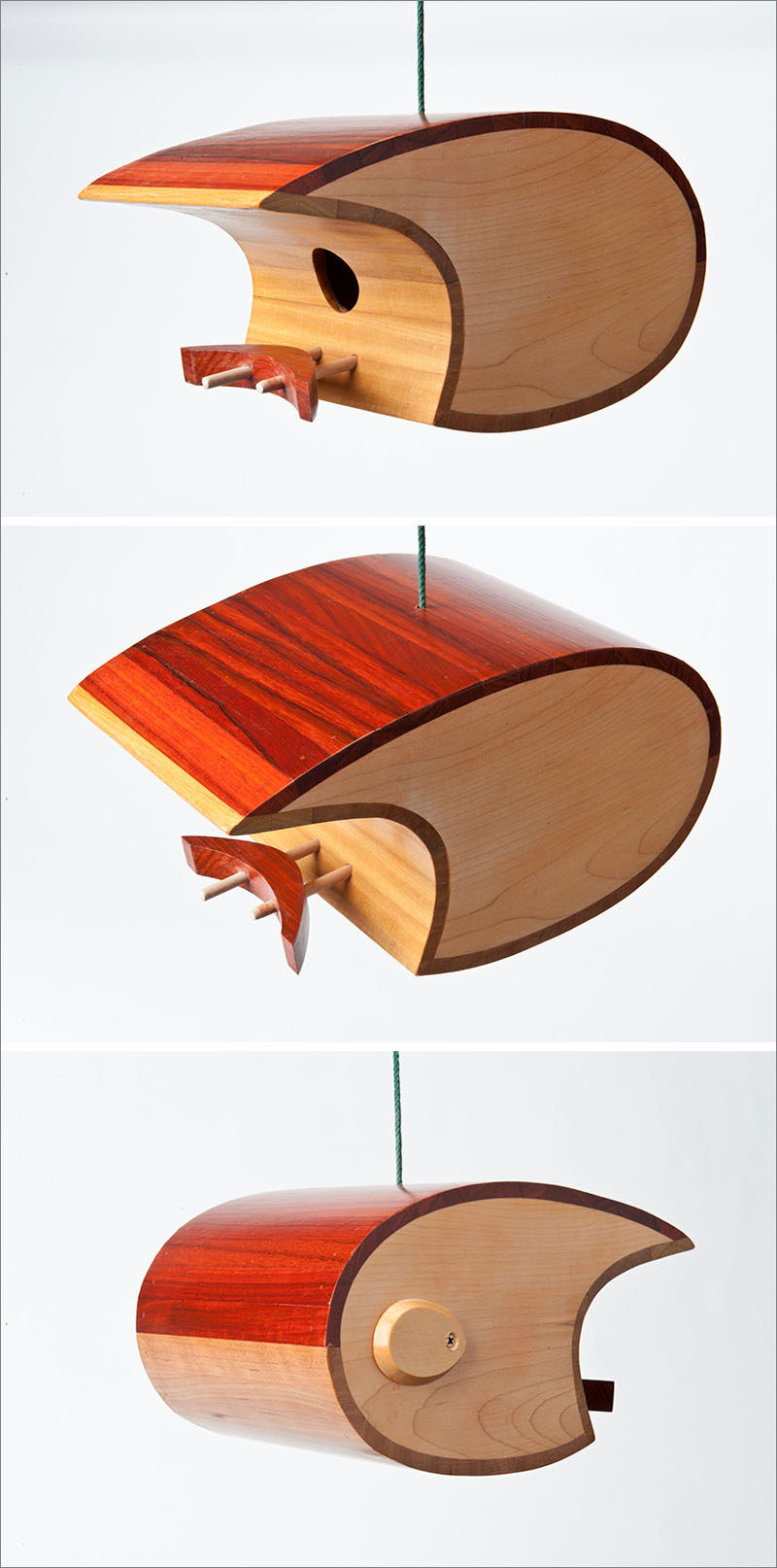 The Galaxy 500 by KoolBIrd
---
9. This simple yet modern birdhouse is made from wheel-thrown porcelain.
---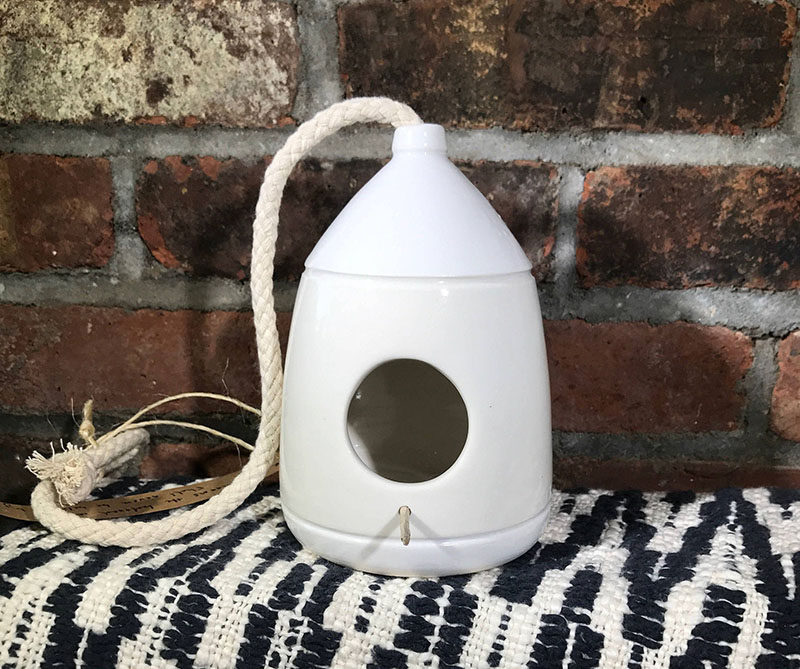 ---