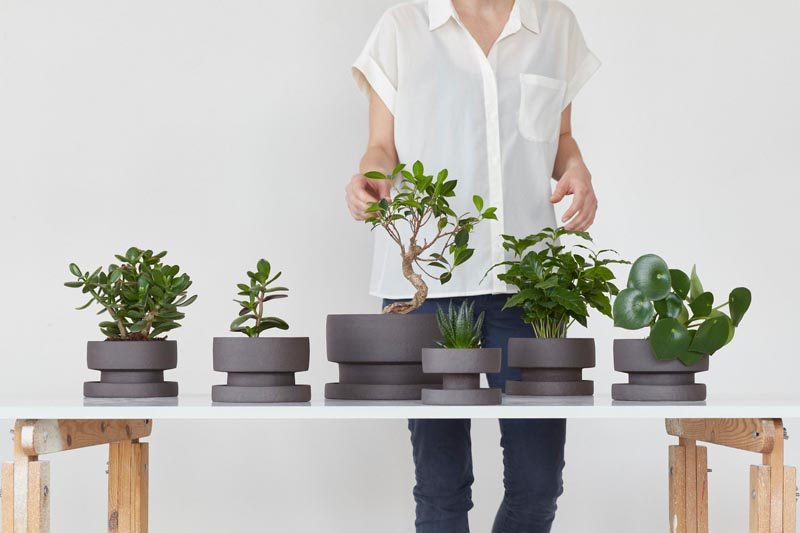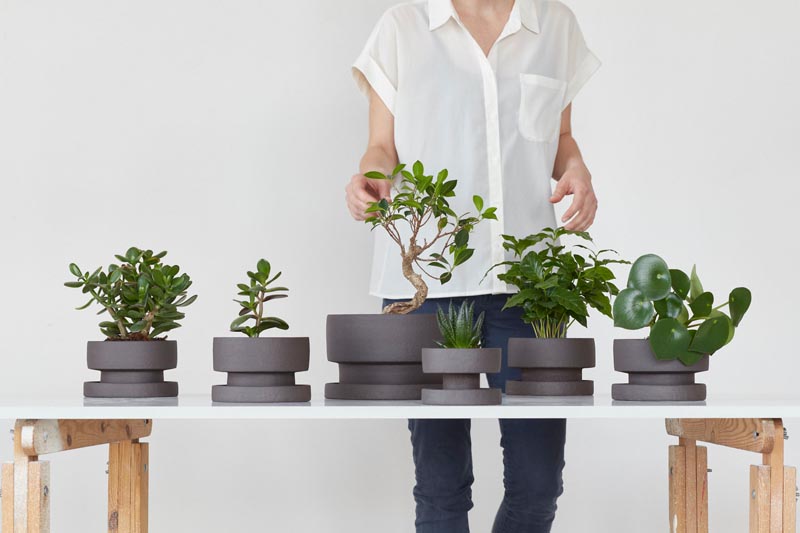 Designer Zuzana Firla of porcelain studio Bisqit, has launched a collection of modern planters that have a simple aesthetic.

With a desire to create, Zuzana drew inspiration from wabi- sabi philosophy and aesthetics, focusing on the method and link between simplicity, utility and beauty.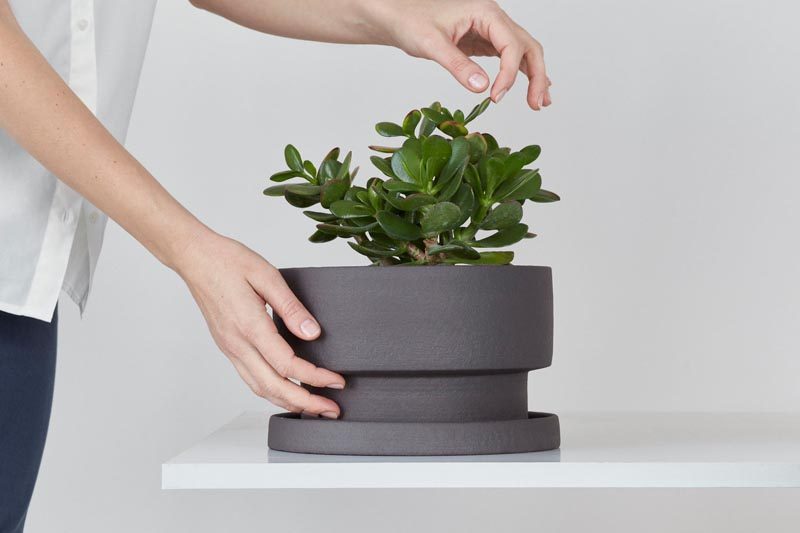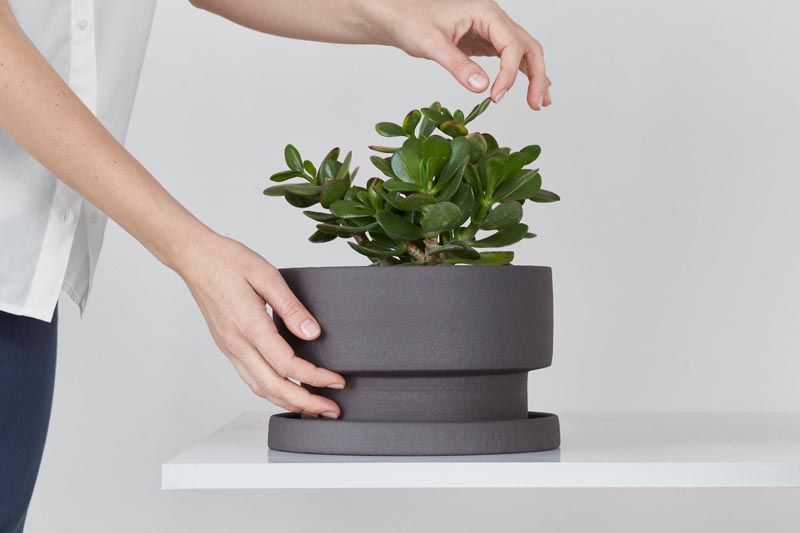 Zuzana created the collection to have clean lines that define the overall shape. It's made in three different finishes – black, light tan, and red clay.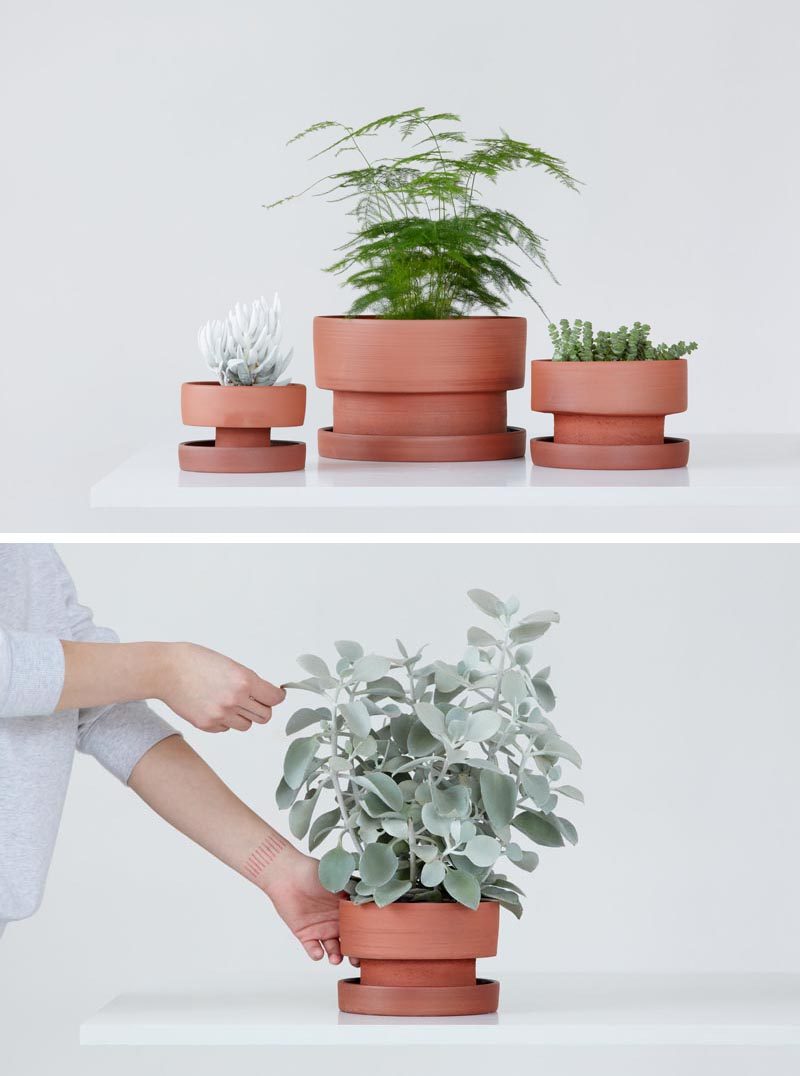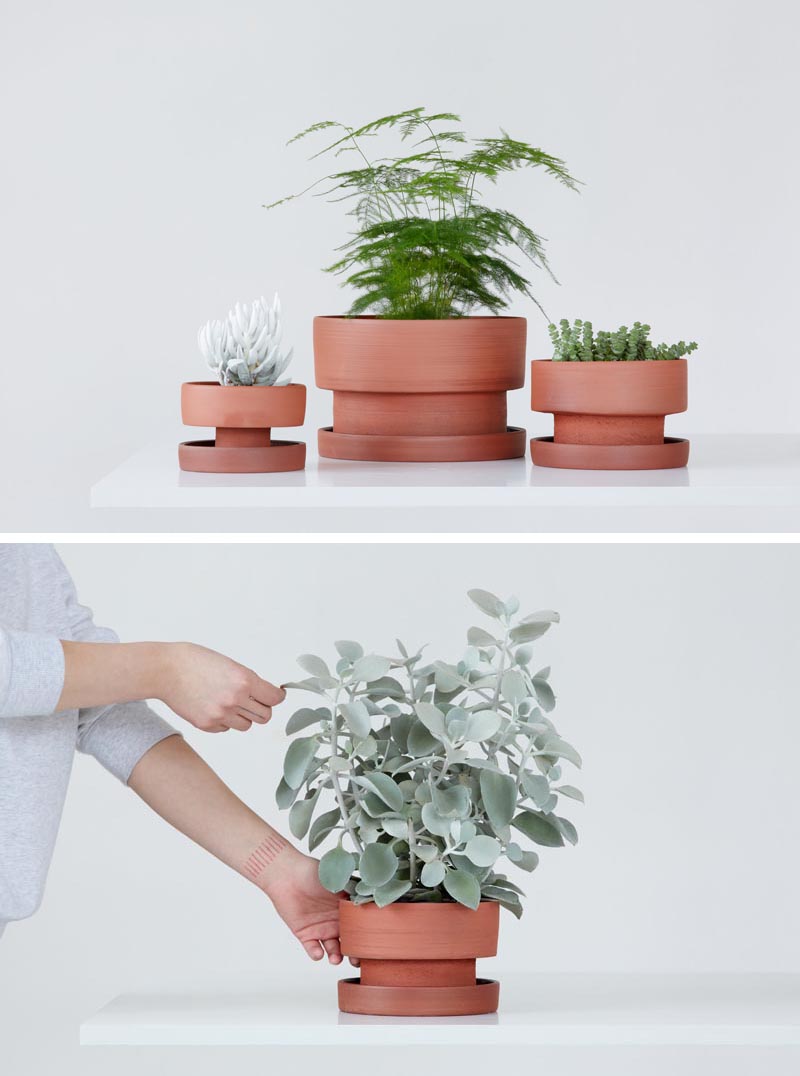 Made in Prague (Czech Republic), the three planters in the collection come in a range of sizes from 3.5 inches to 6 inches (9cm to 15cm) tall.

Each pot has little holes in the bottom to allow for drainage, as well as separate waterproof saucer.