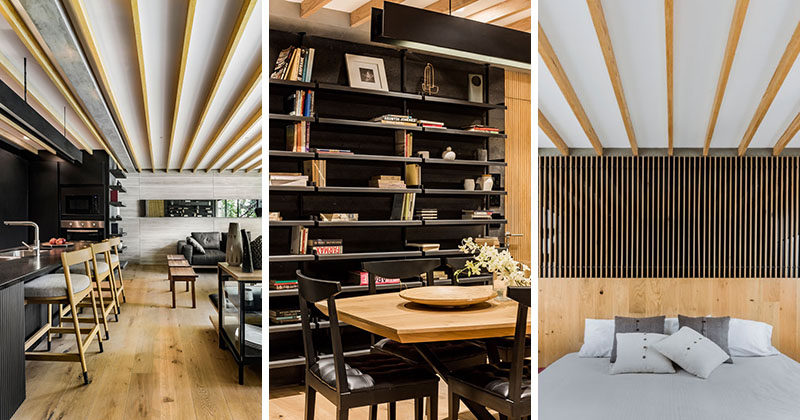 Architecture firm Taller David Dana, have recently completed the modern interior design of a penthouse apartment in Mexico City.
Stepping inside, there's wood ceiling beams featured throughout the social areas of the apartment. Off to the side of the front door is the dining room, that's furnished with a wood table surrounded by black chairs, a wall of black shelves, and sideboard with a glass front that separates the dining area from the living room.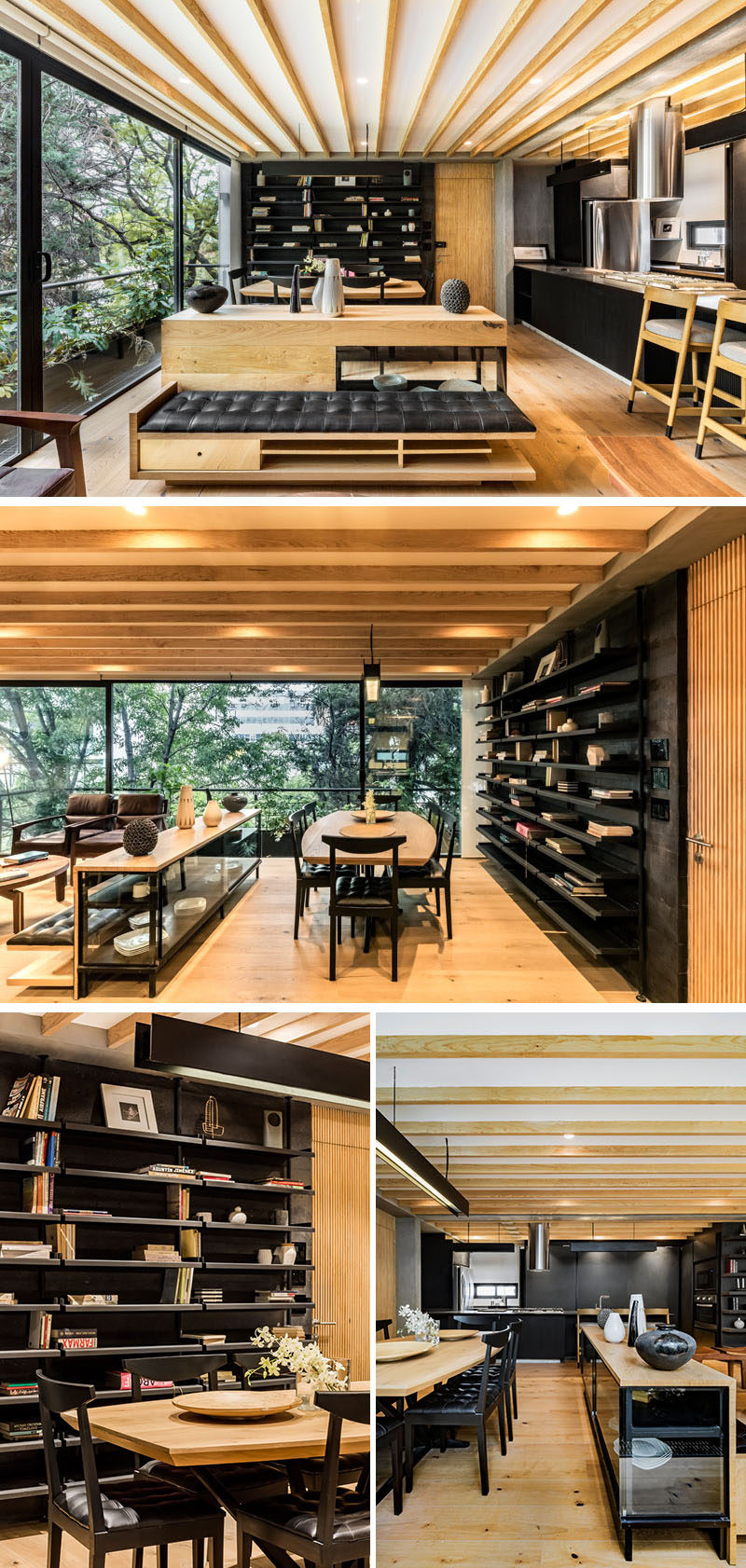 ---
In the living room, multiple seating designs surround a round wood coffee table, and a sliding glass door opens the interior to a small balcony.
---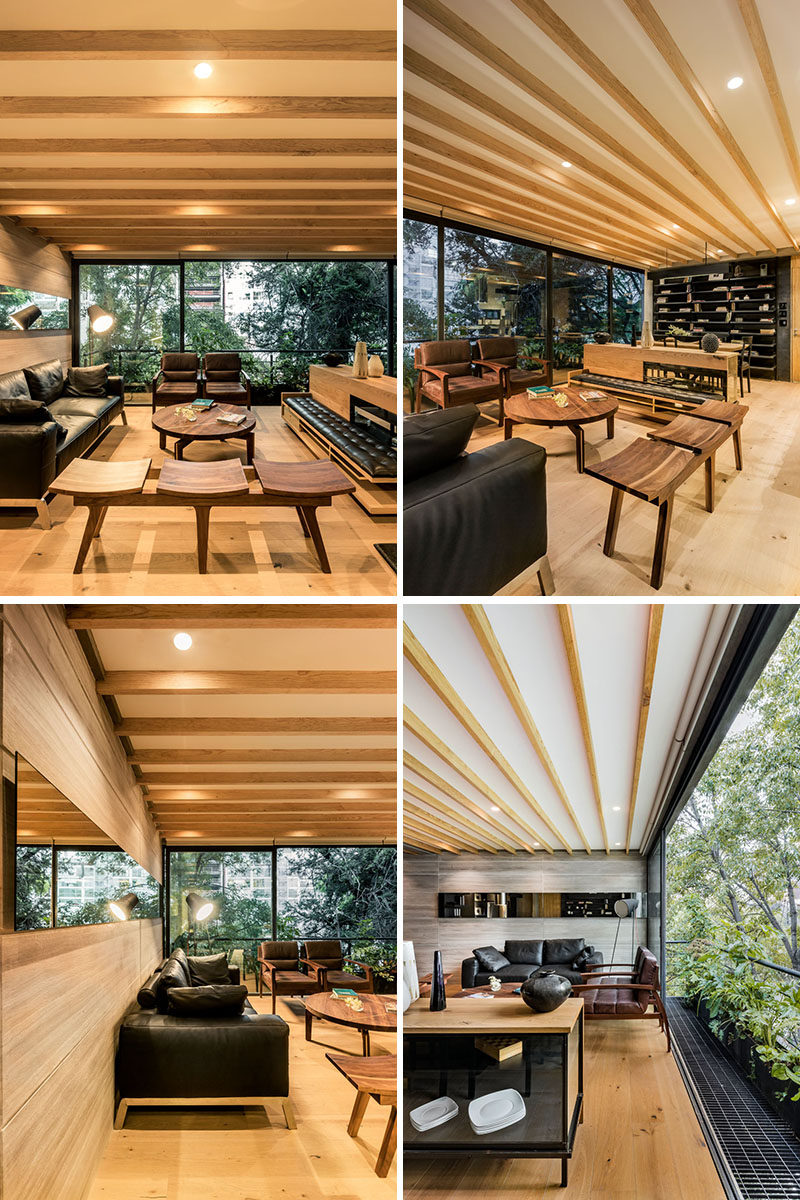 ---
The kitchen with its black cabinets, contrasts the white and wood elements, and at the same time complements the other black furniture and accents found throughout the apartment.
---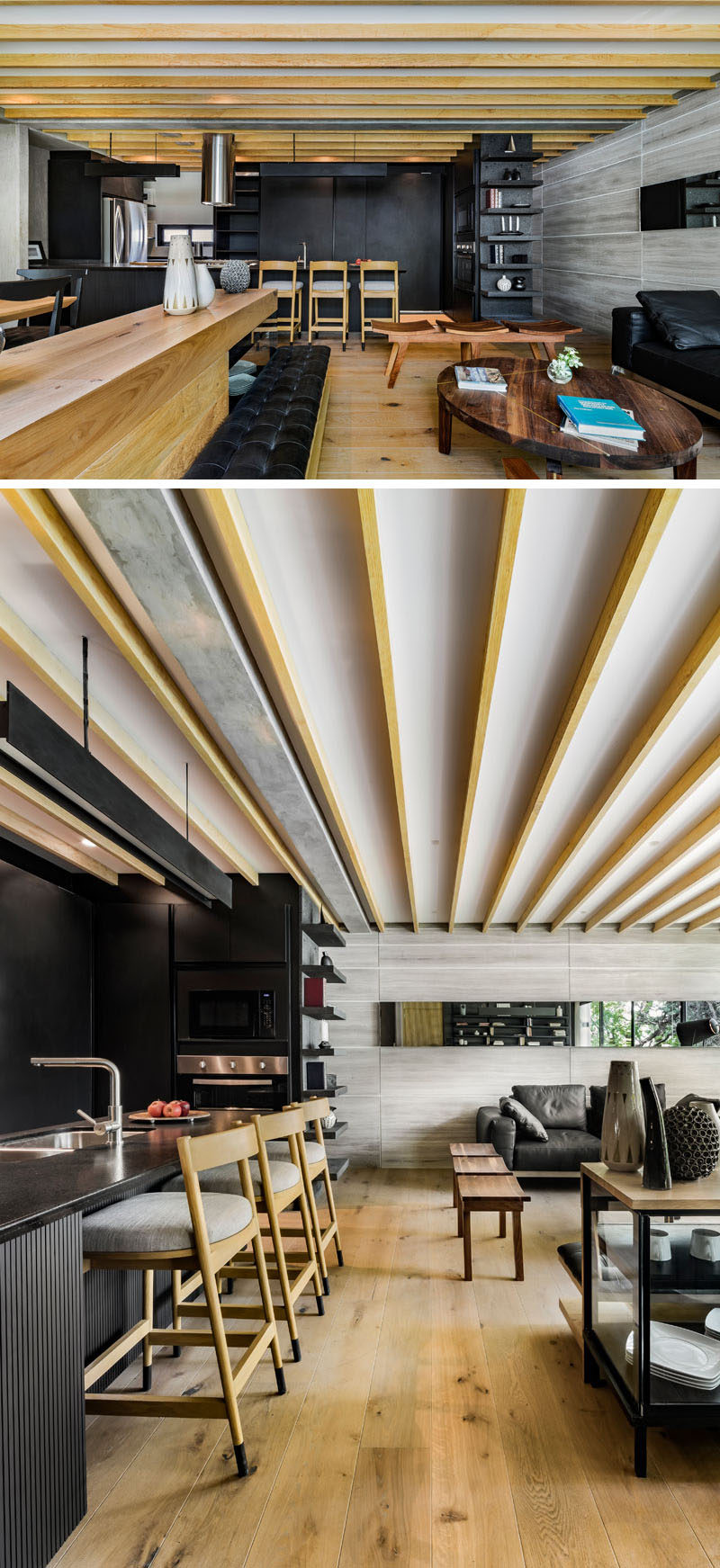 ---
Tucked away behind the end of the kitchen and living room, is a bright white hallway with a strip of lighting, that leads to the bedrooms.
---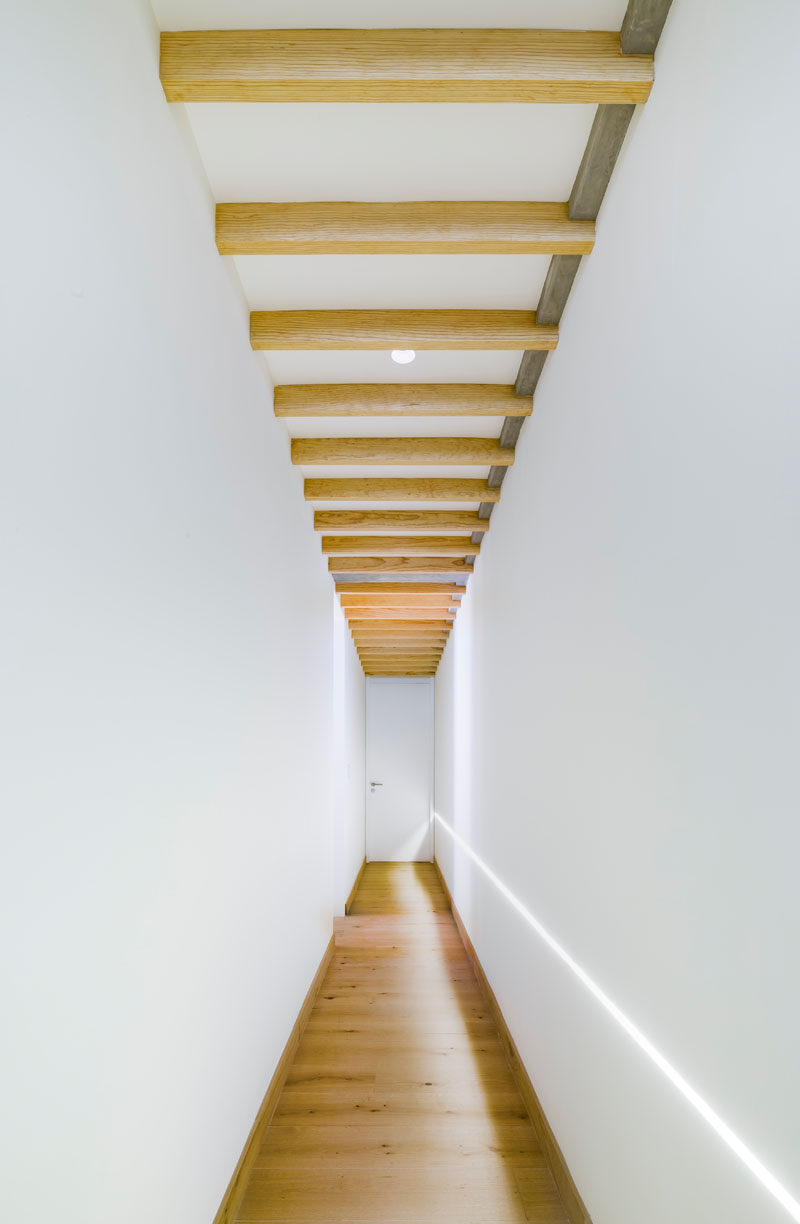 ---
In the master bedroom, the wood theme continues, and windows on both sides allow plenty of natural light to fill the room.
---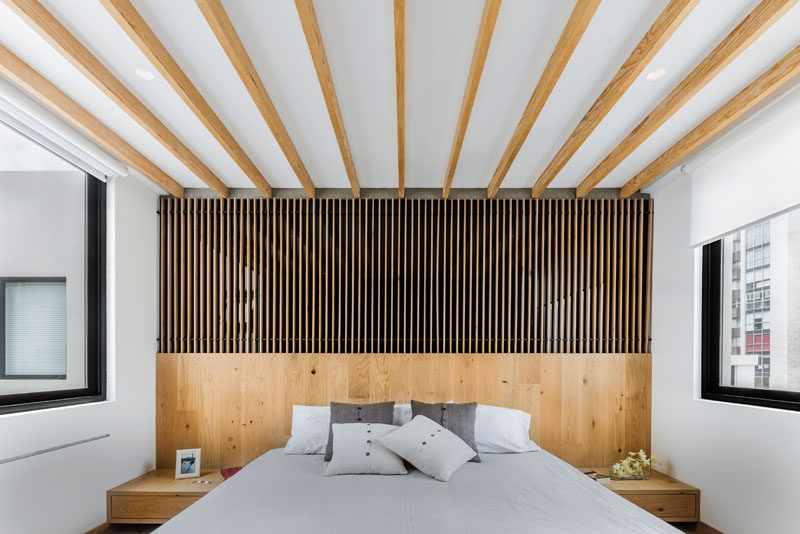 ---
The master bedroom also has a walk-in closet hidden behind black doors, that once opened, reveal a warm wood interior and plenty of storage for clothes.
---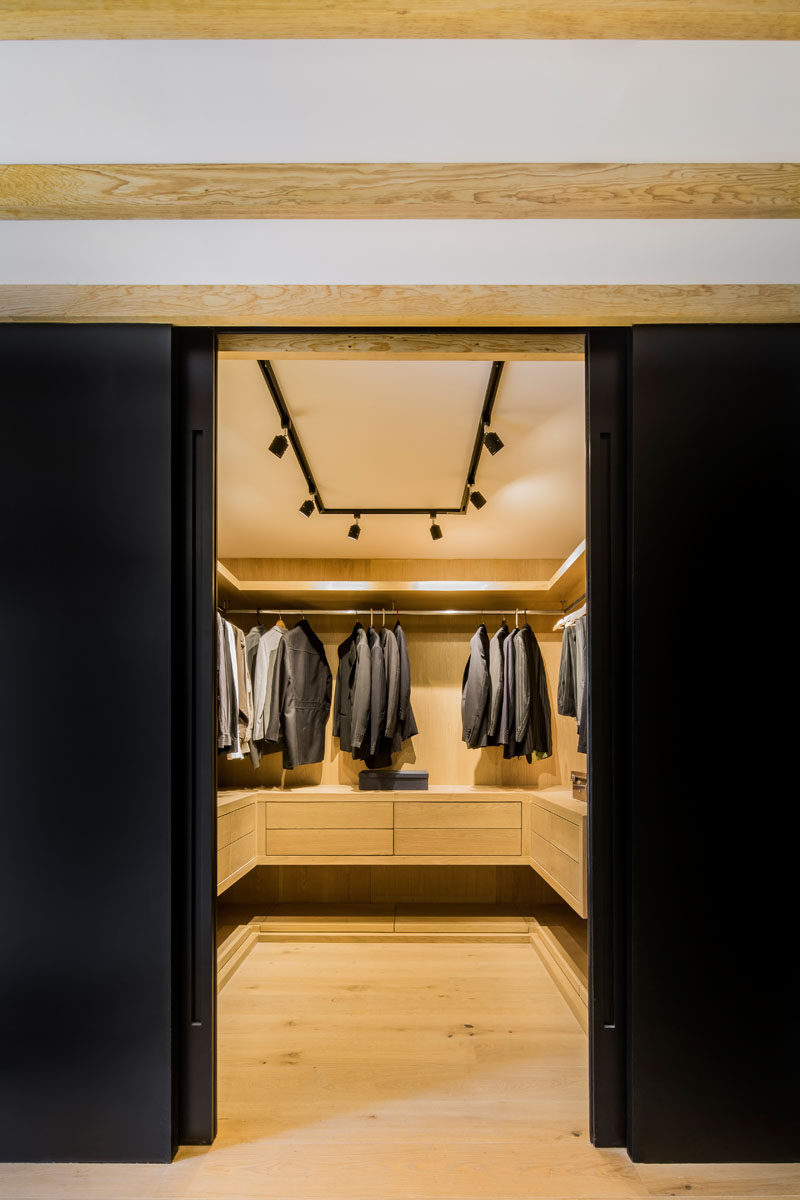 ---
In the master bathroom, a black accent wall strongly contrasts the white ceiling, while a blacklit mirror helps to highlight the wall detail and the vanity.
---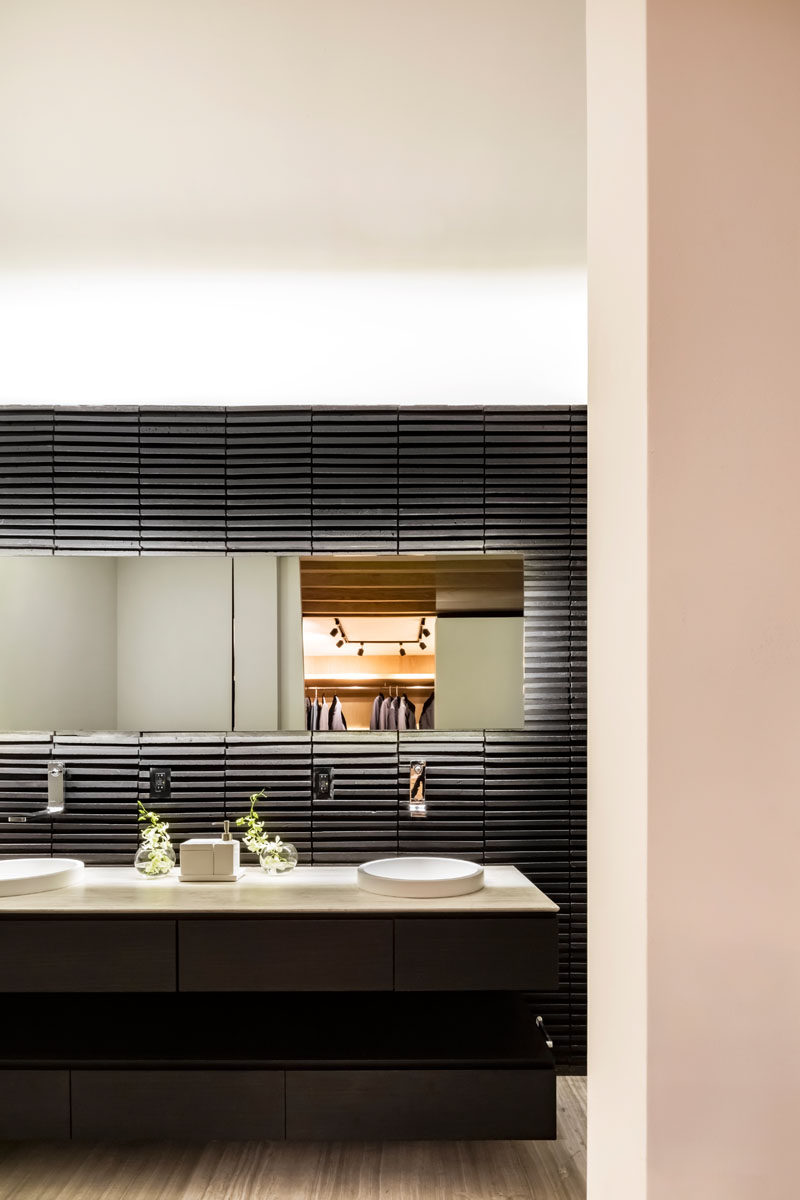 ---
In another bedroom, a black accent wall behind the bed wraps around to the adjacent wall, where there's a closet with a sliding door.
---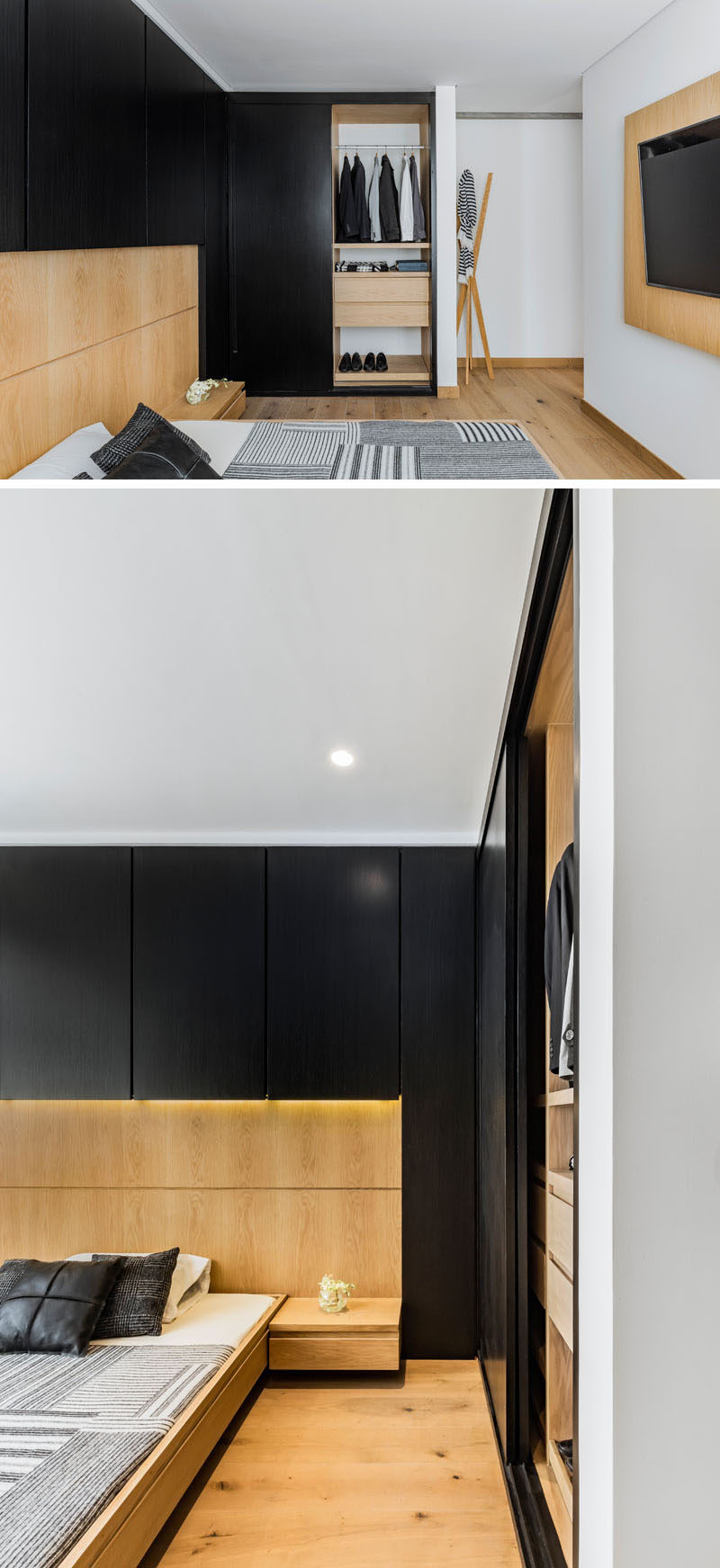 Photography by Cesar Bejar | Architects: Taller David Dana – Architects in Charge: David Dana, David Gutiérrez, Jacobo Miller
---