Small Black Birds Sit On These Hand Blown Glass Pendant Lights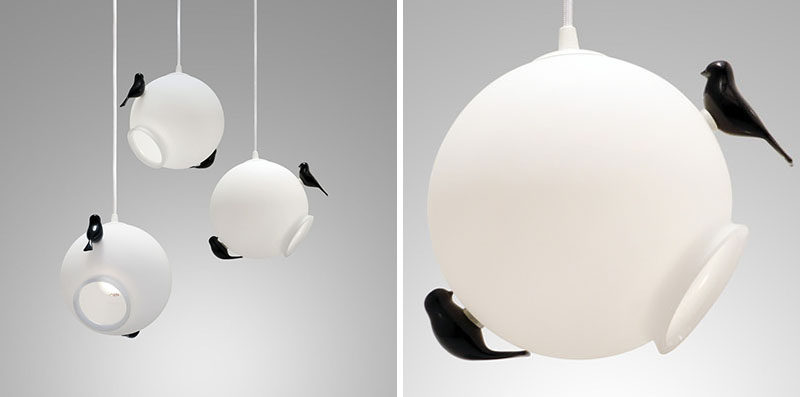 Designer Ricardo Santo has created the Ninho de Andorinhas lamp, which translates to a Swallows Nest. Manufactured by PURA MESTRIA, these modern pendant lamps are hand-blown glass in opal white with a matte finish, and are adorned with black glazed birds.
This line has stylistic references to the iconography of traditional Portuguese crafts and industry, where the figurative plays a major role, having both ceramic and glass come together to create an art piece. These contemporary lamps have been designed as a single pendant lamp, or a pendant lamp with three pieces.