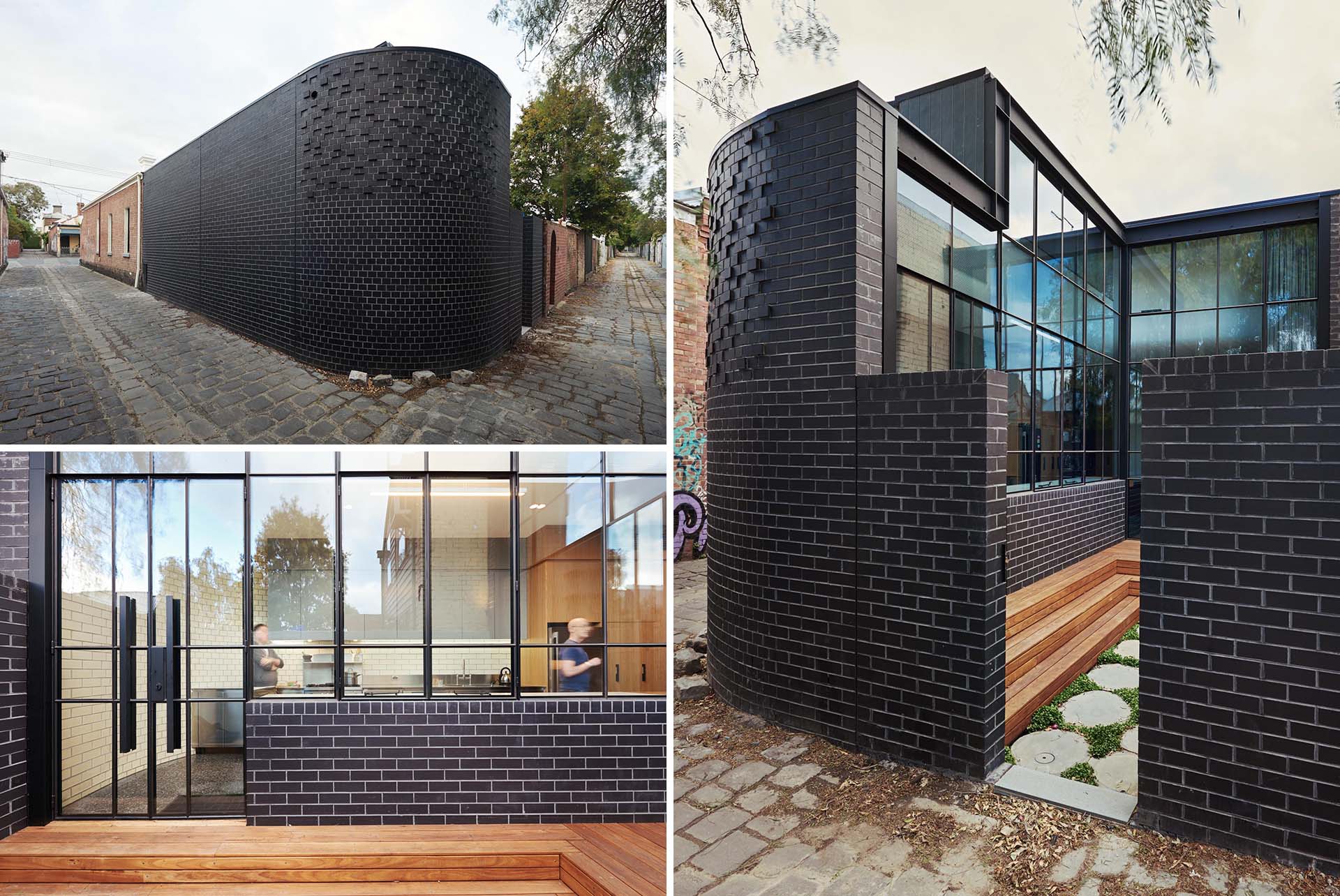 Architecture and interior design firm Rebecca Naughtin Architect, has recently completed the Turn House, which involved renovating a traditional Australian terrace house to include a new kitchen and living room.
The home, located in North Fitzroy, a suburb of Melbourne, has a traditional facade that includes ornate ironwork and a small front porch.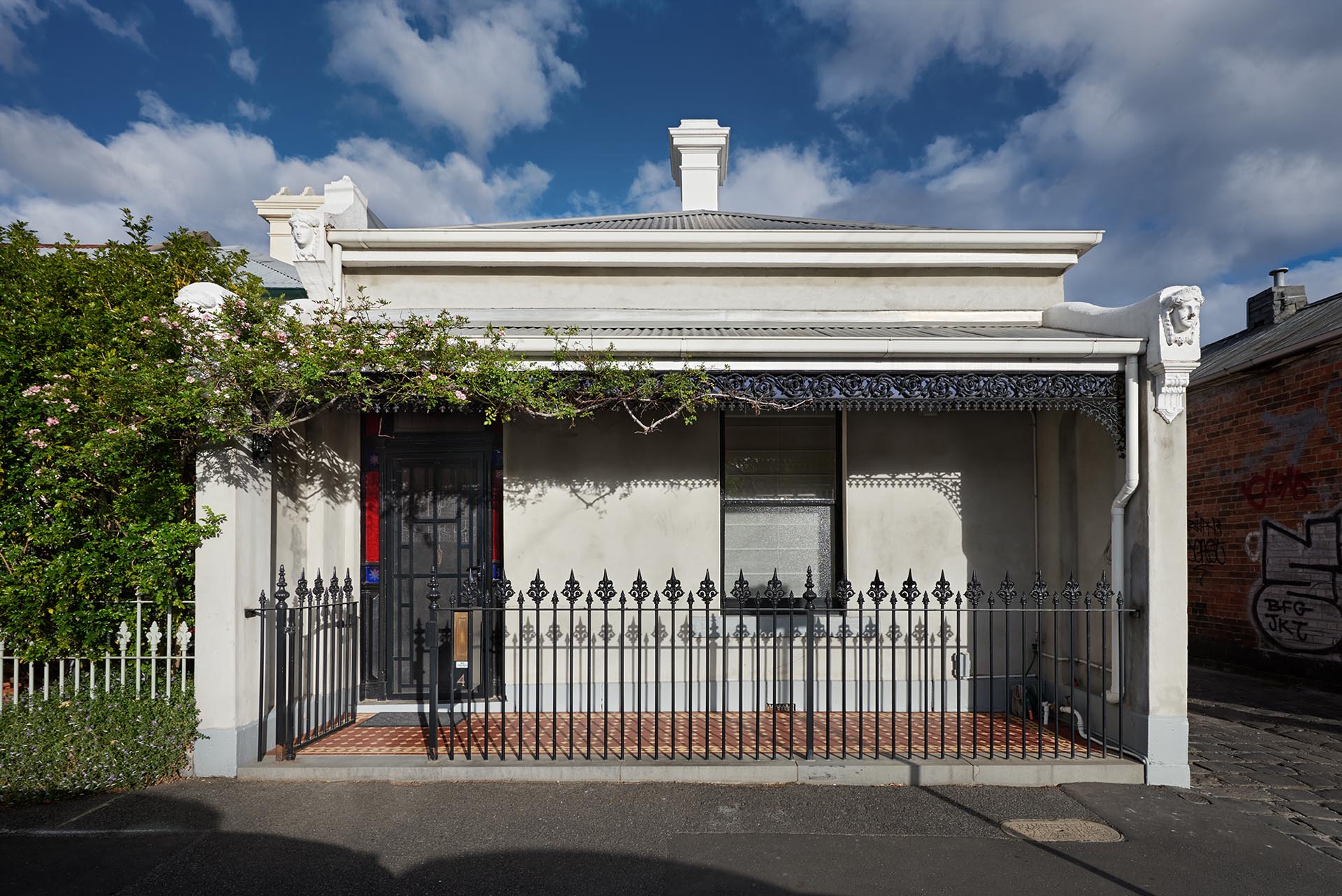 The newly built rear addition of the home can be seen down the lane at the side of the home and features a black brick wall that curves around the corner.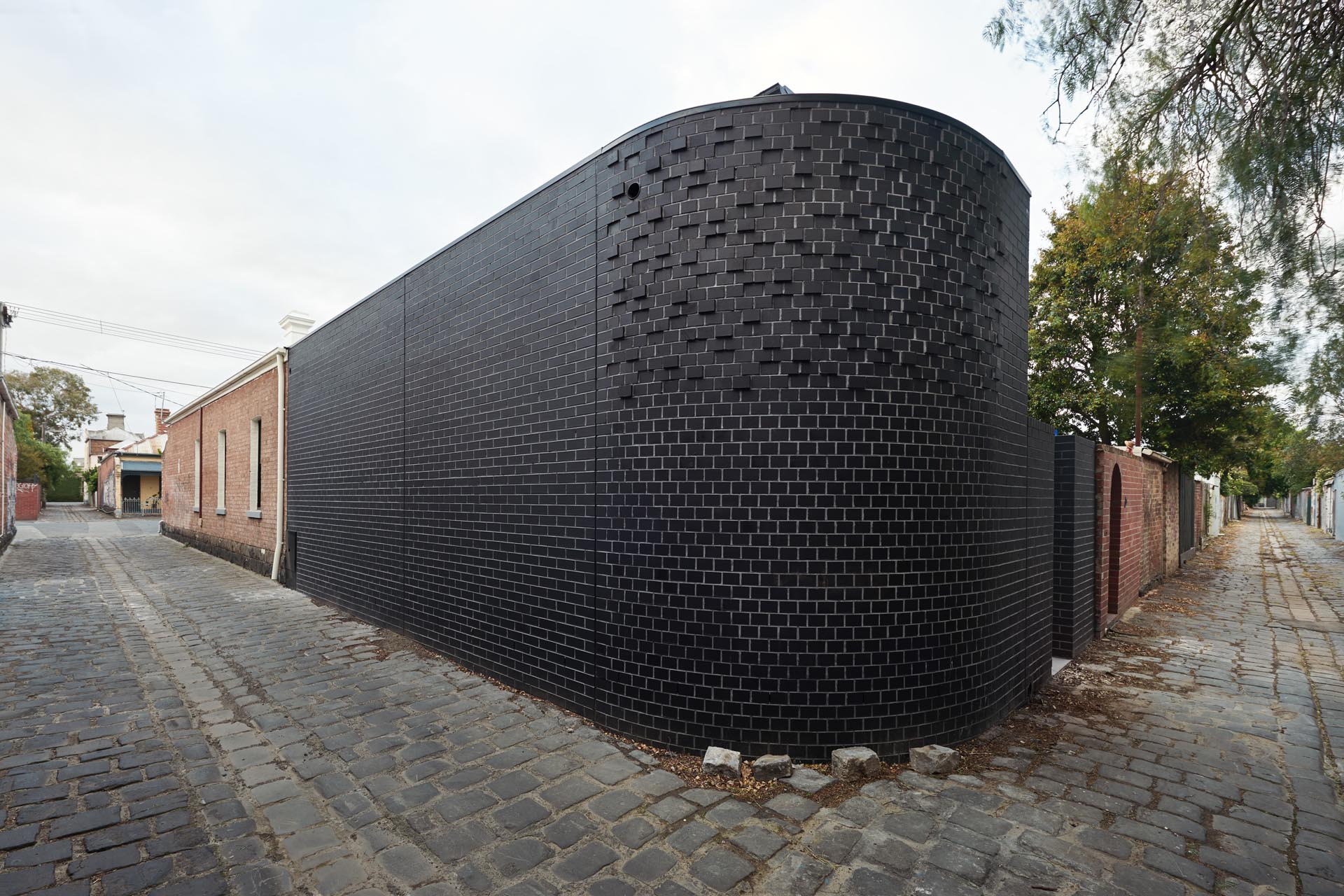 Around the corner is a small entrance that leads to a terrace with views of the interior through black framed glass walls.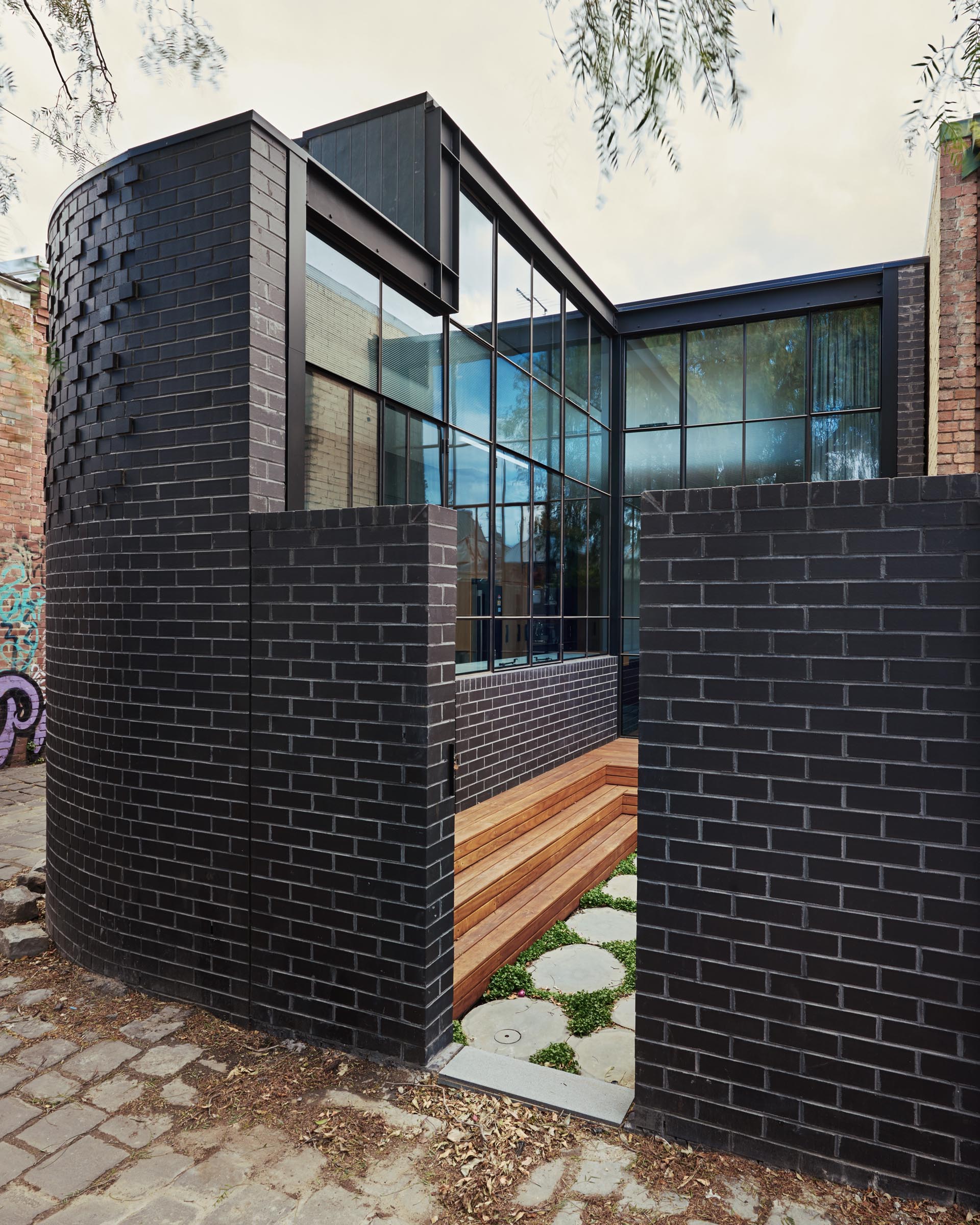 A view of the new kitchen can be seen through one wall, while the other looks into the living room.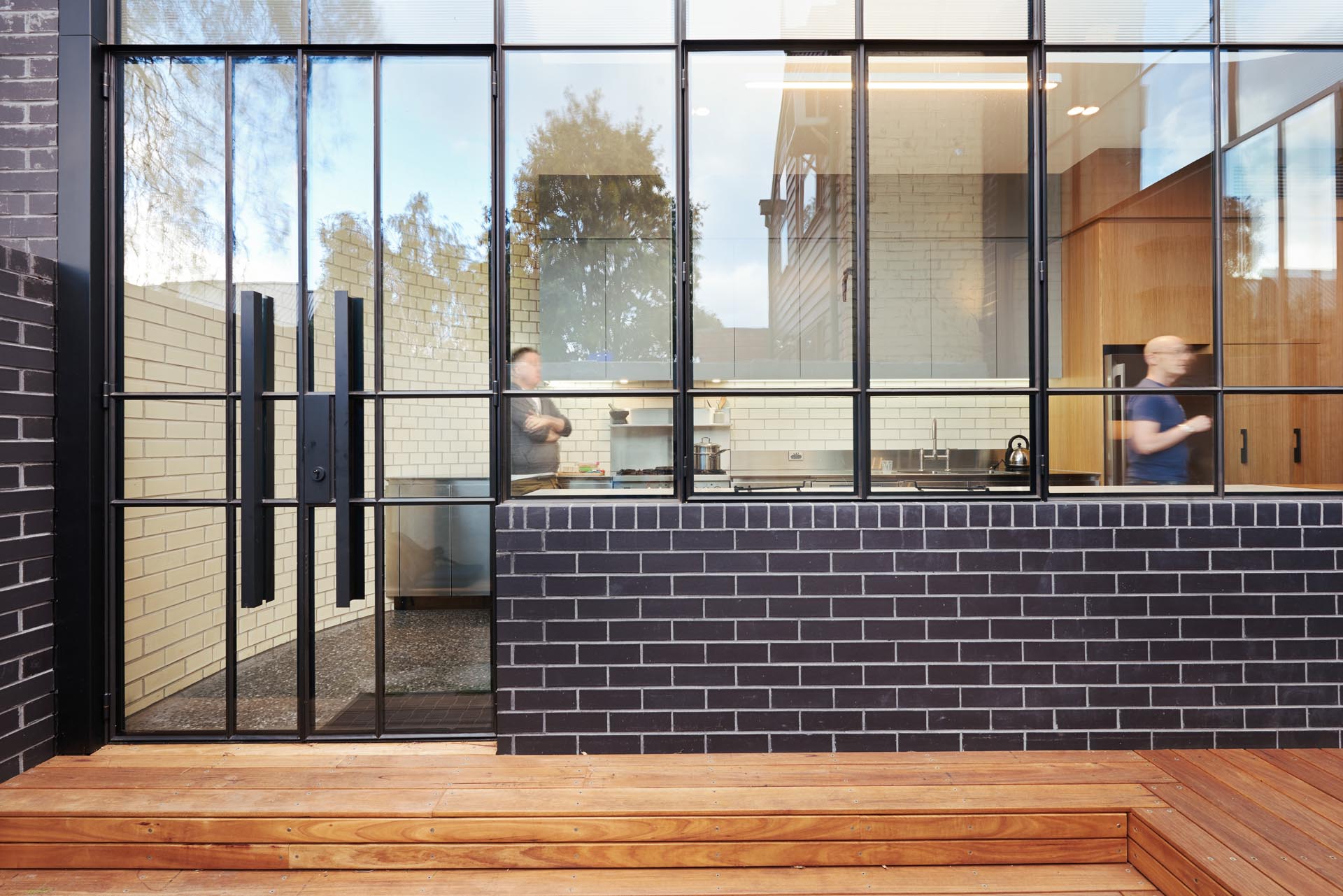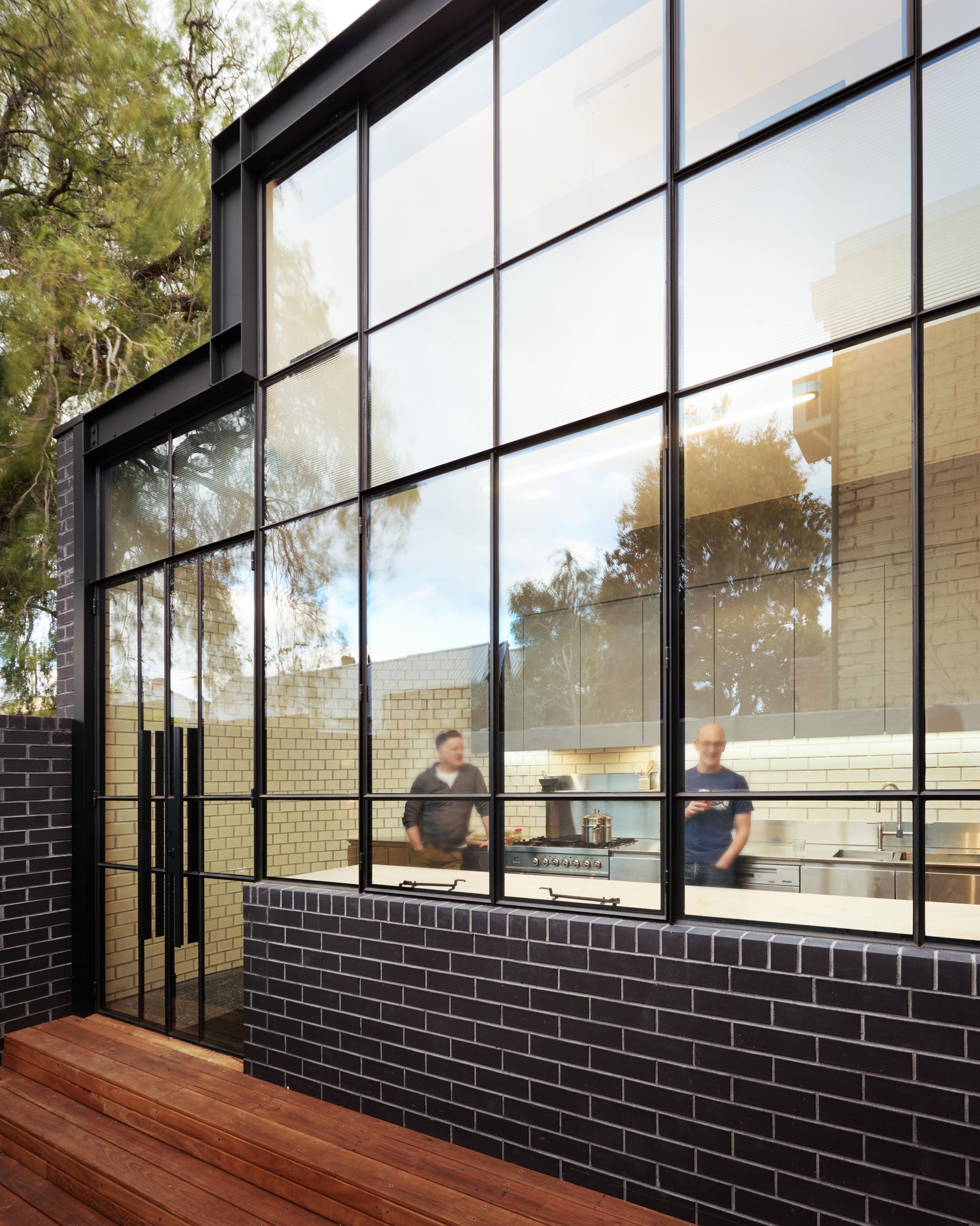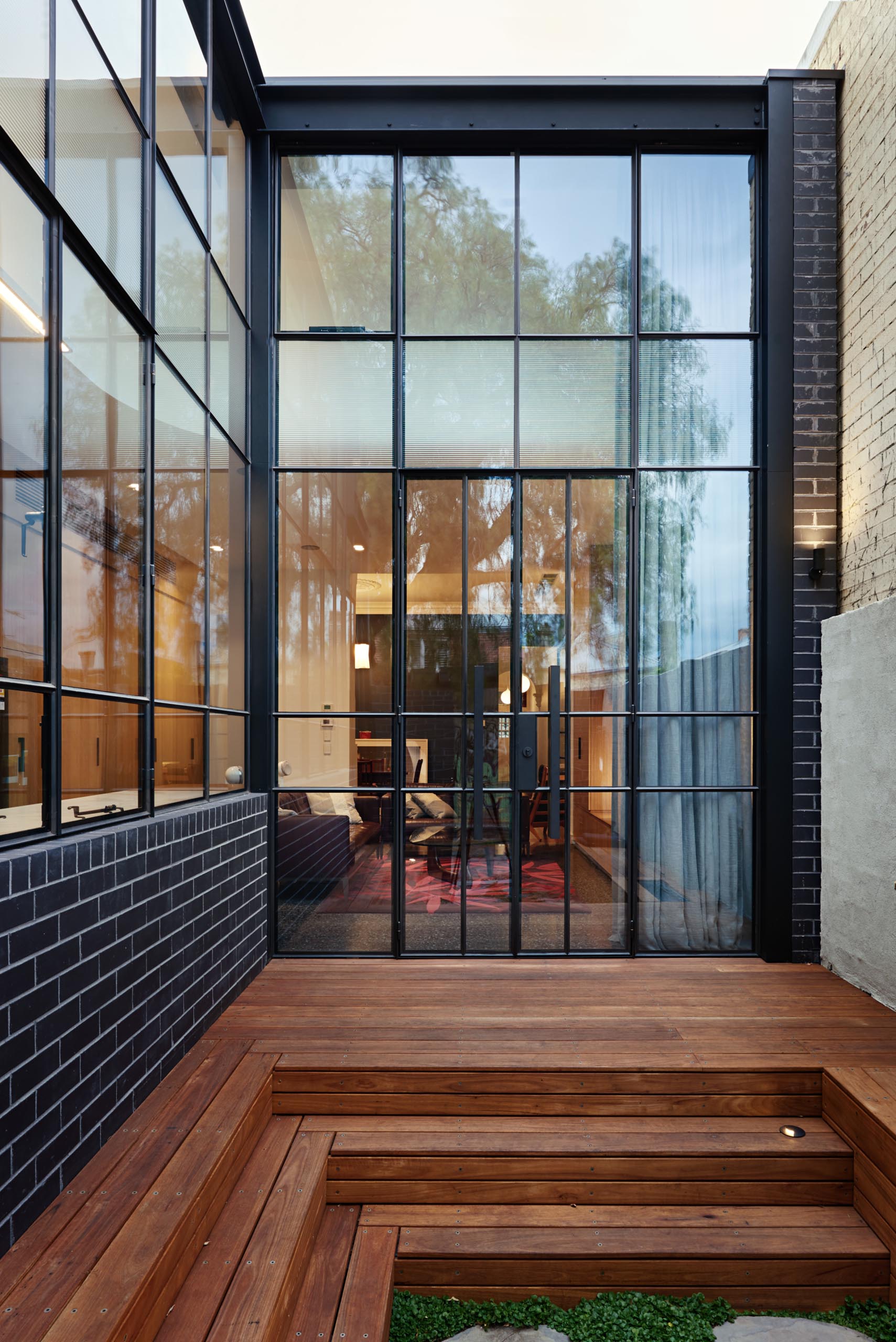 Black framed glass doors that blend into the glass walls, help to create an abundance of natural light that filters through to the interior.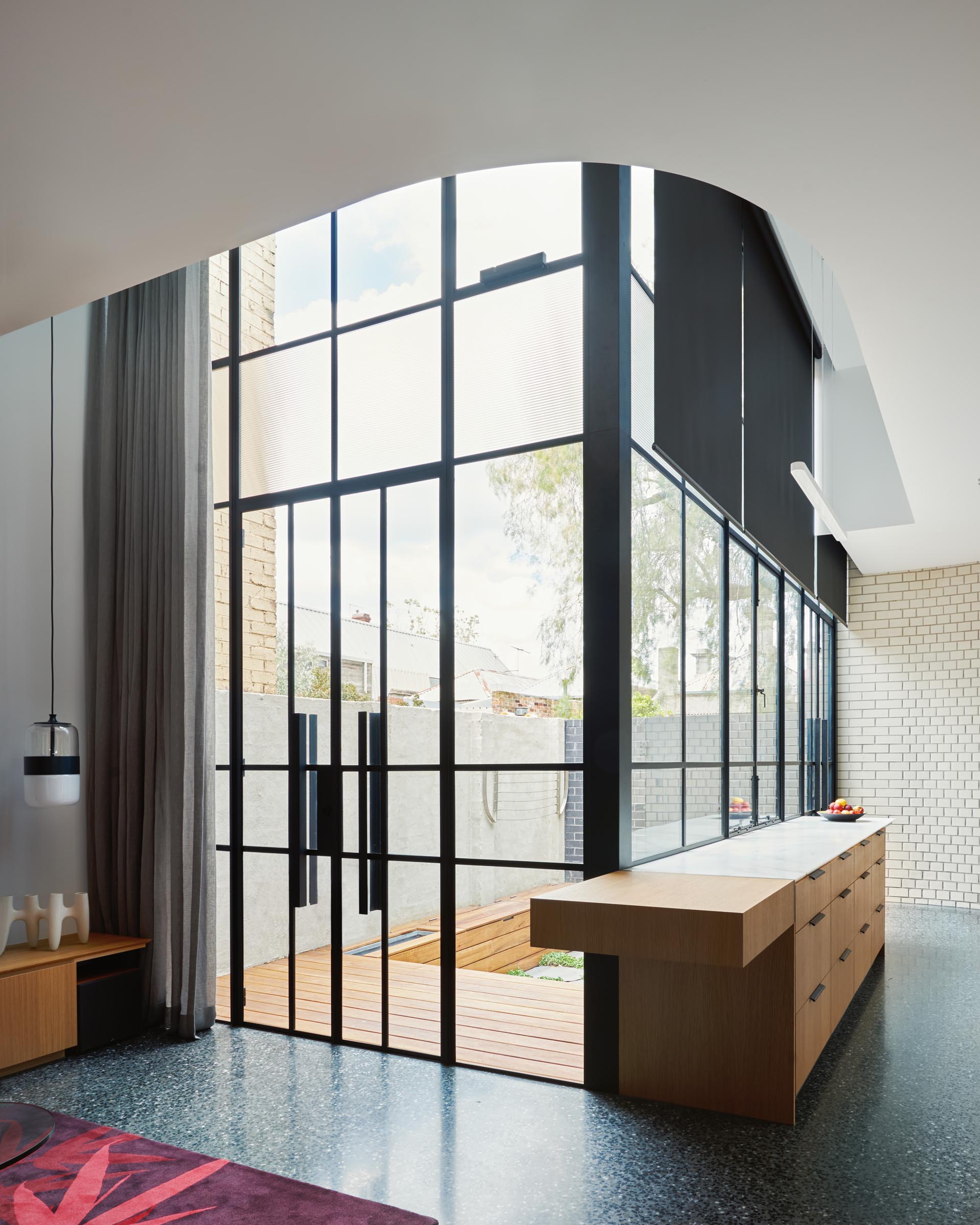 Black blinds and gray curtains can be closed for privacy when needed.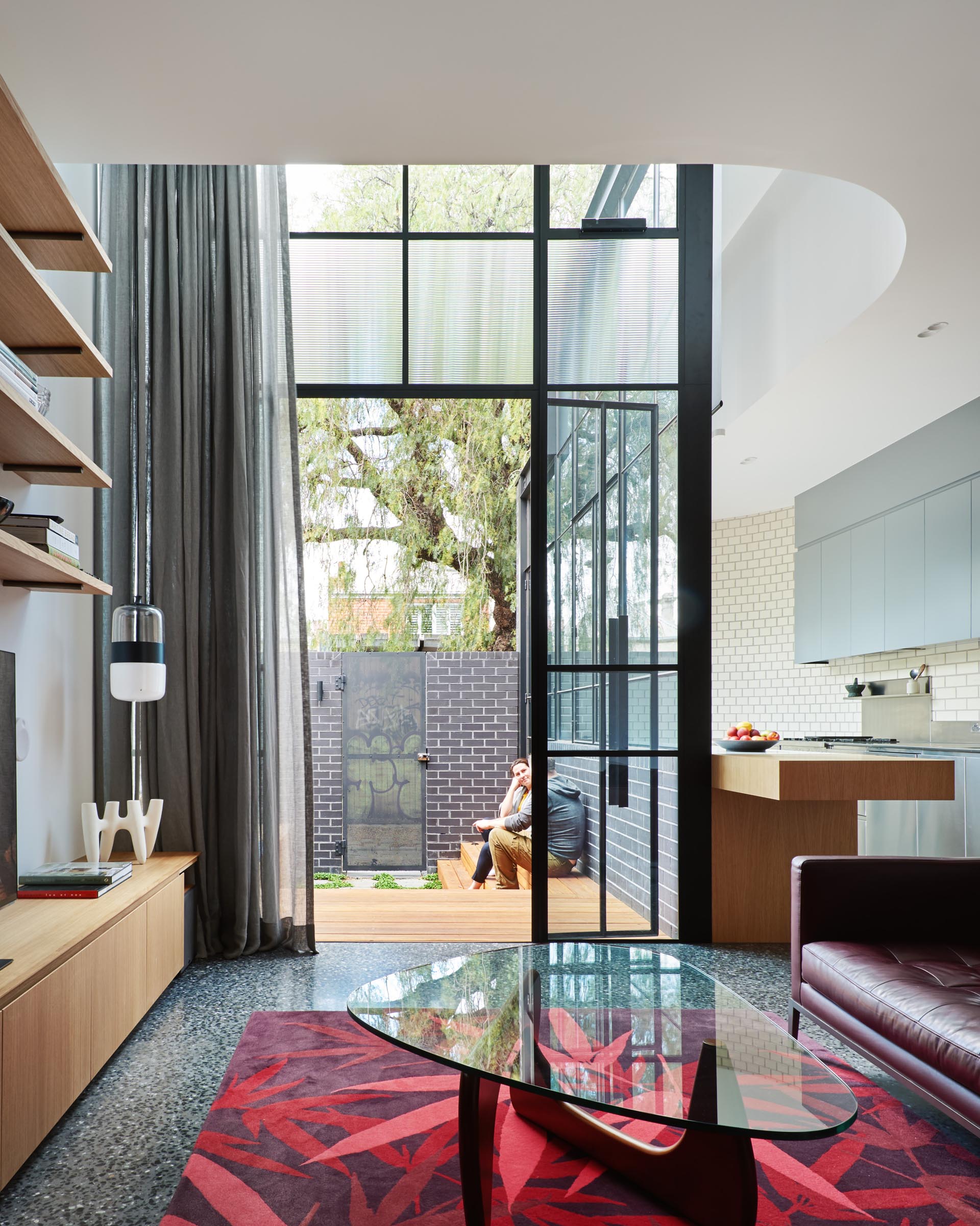 The new living room includes a wood storage unit that acts as a TV stand, as well as multiple long wood shelves that make use of the wall. The floor is polished concrete with under-floor heating for the cooler temperatures.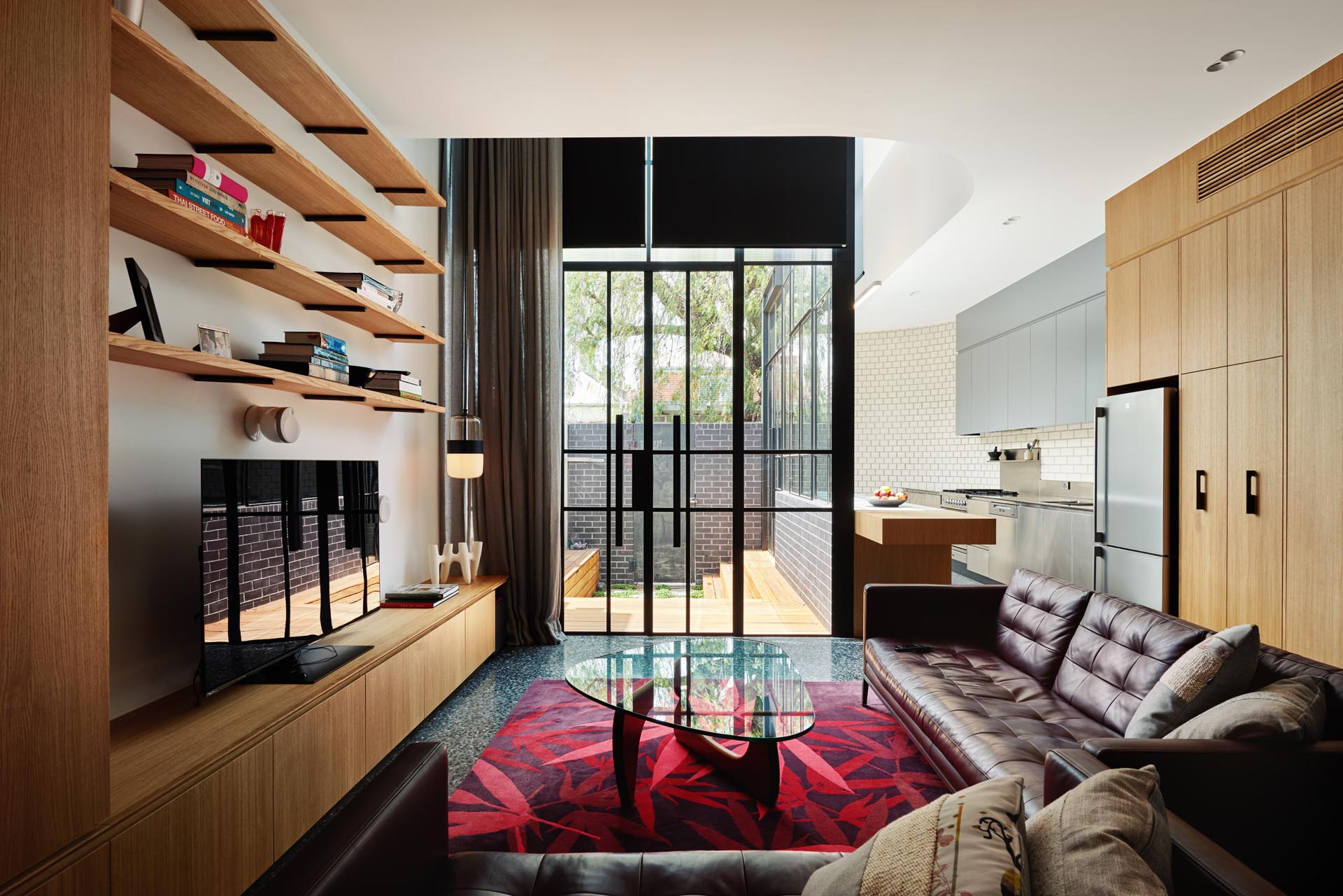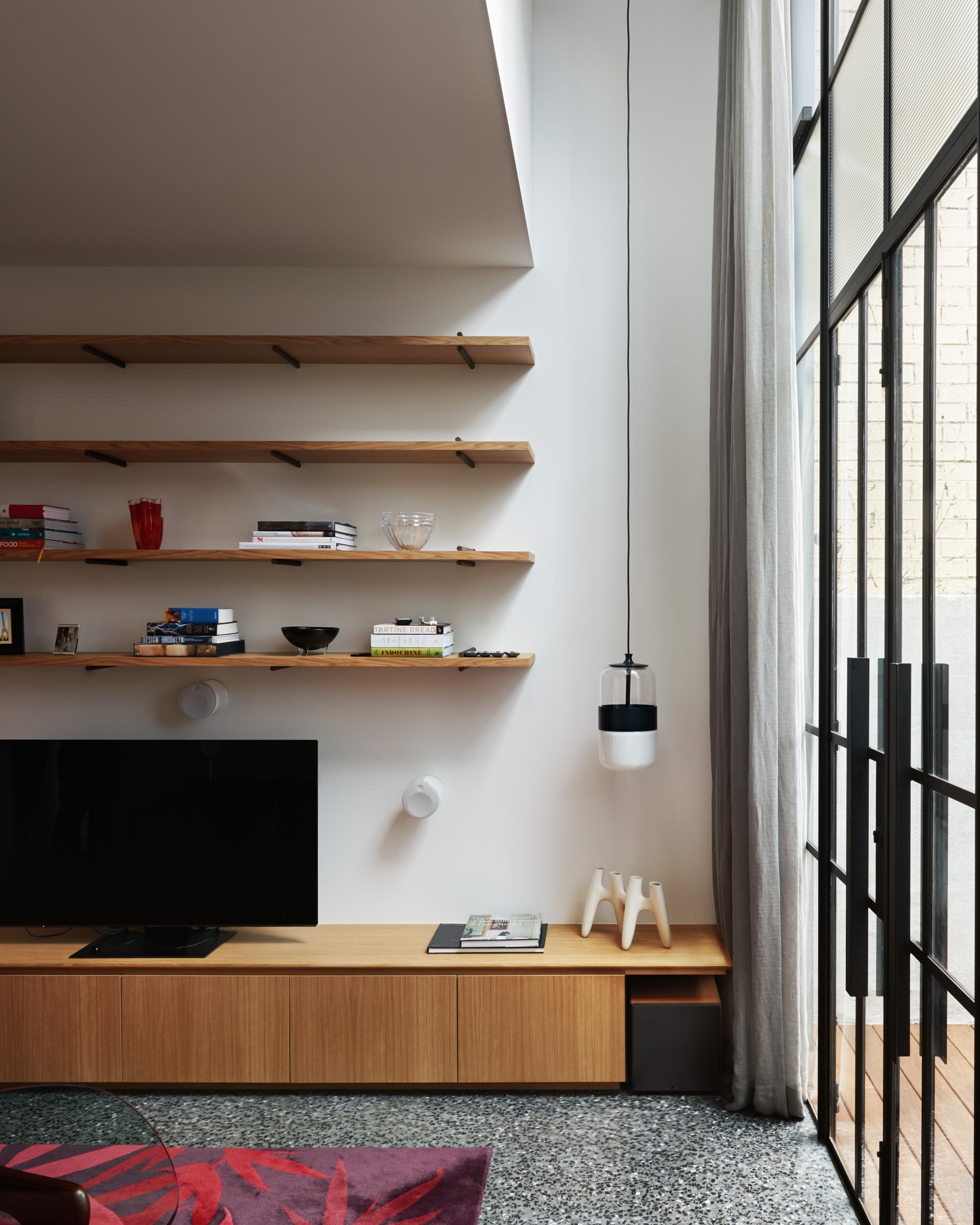 Behind the living room is a coffee station hidden within the wood cabinetry, which also includes built-in black shelving and drawers.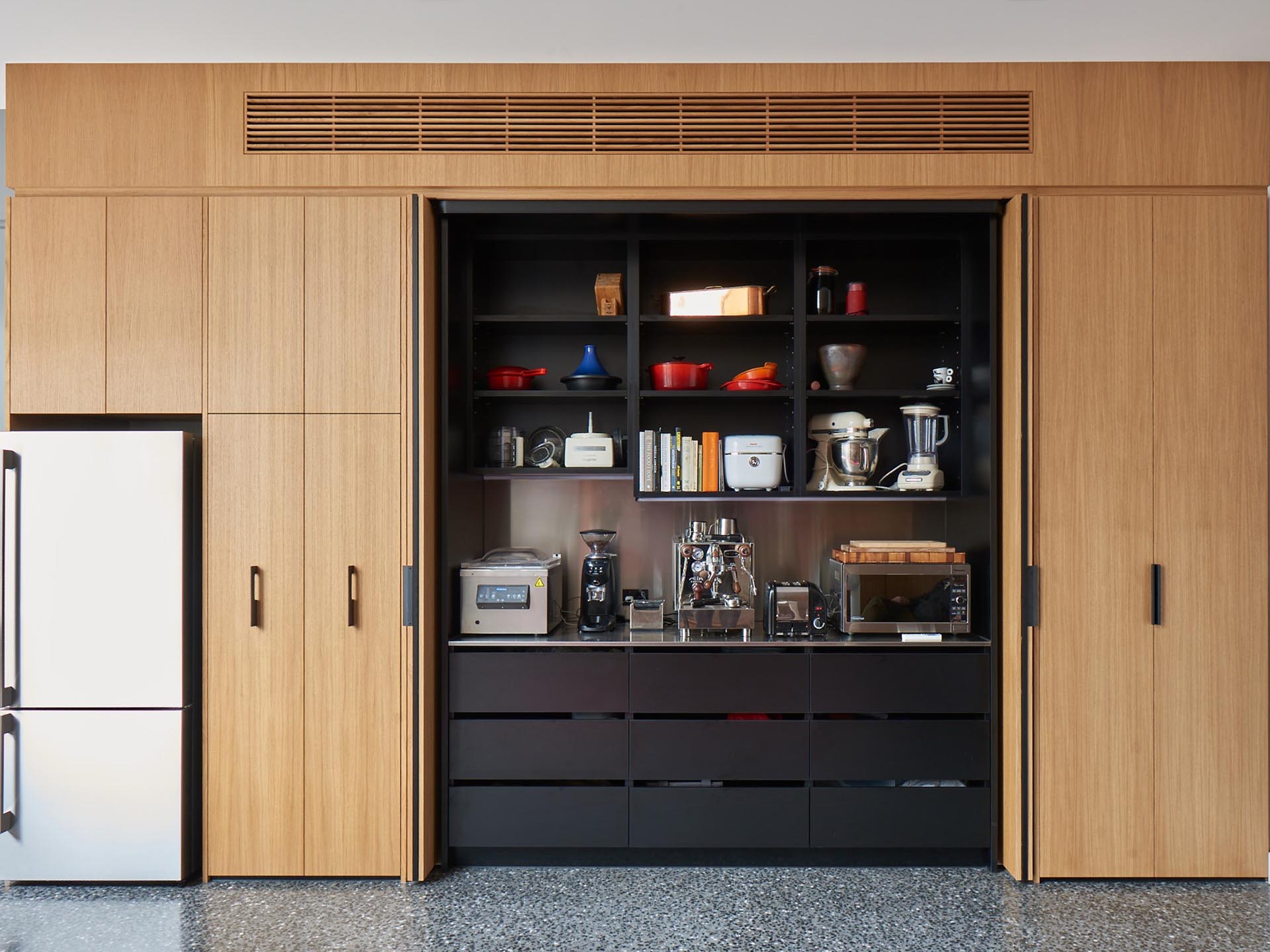 The kitchen is designed with a curved white brick wall, stainless steel lower cabinets, and minimalist upper cabinets with a matte finish. Opposite this wall of cabinetry, is a long timber countertop with a built-in marble section for kneading dough.