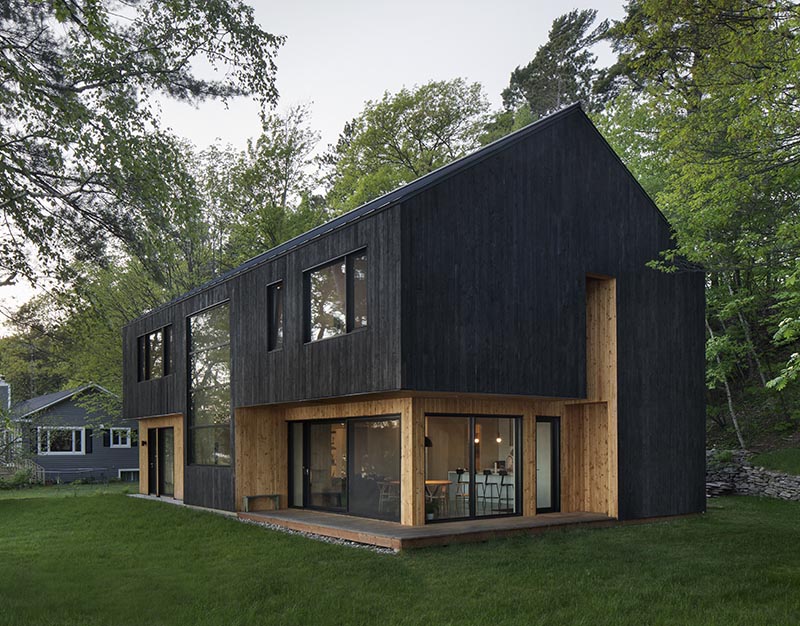 Atelier Schwimmer has designed a new house on the banks of Lac-Brome in Quebec, Canada.

The exterior of the home is clad in larch, which has been charred to give it that burnt black appearance.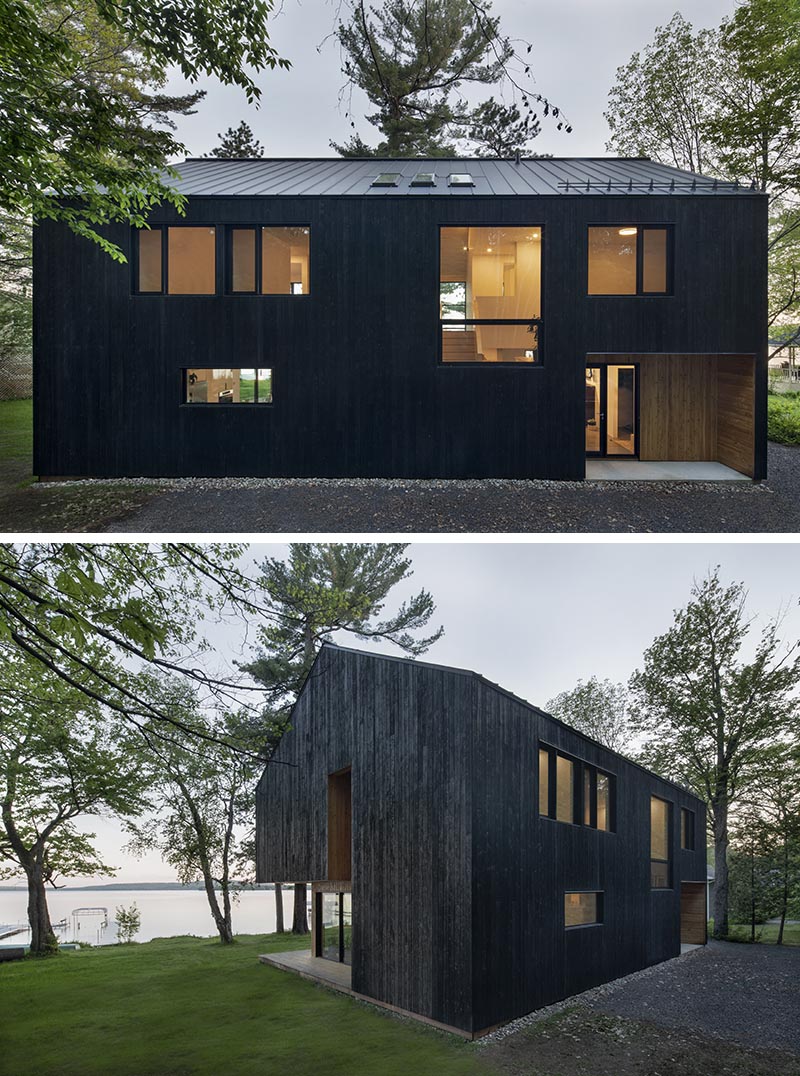 The black siding also provides a contrasting element to recessed and less exposed planks that were finished with a natural oil to protect them.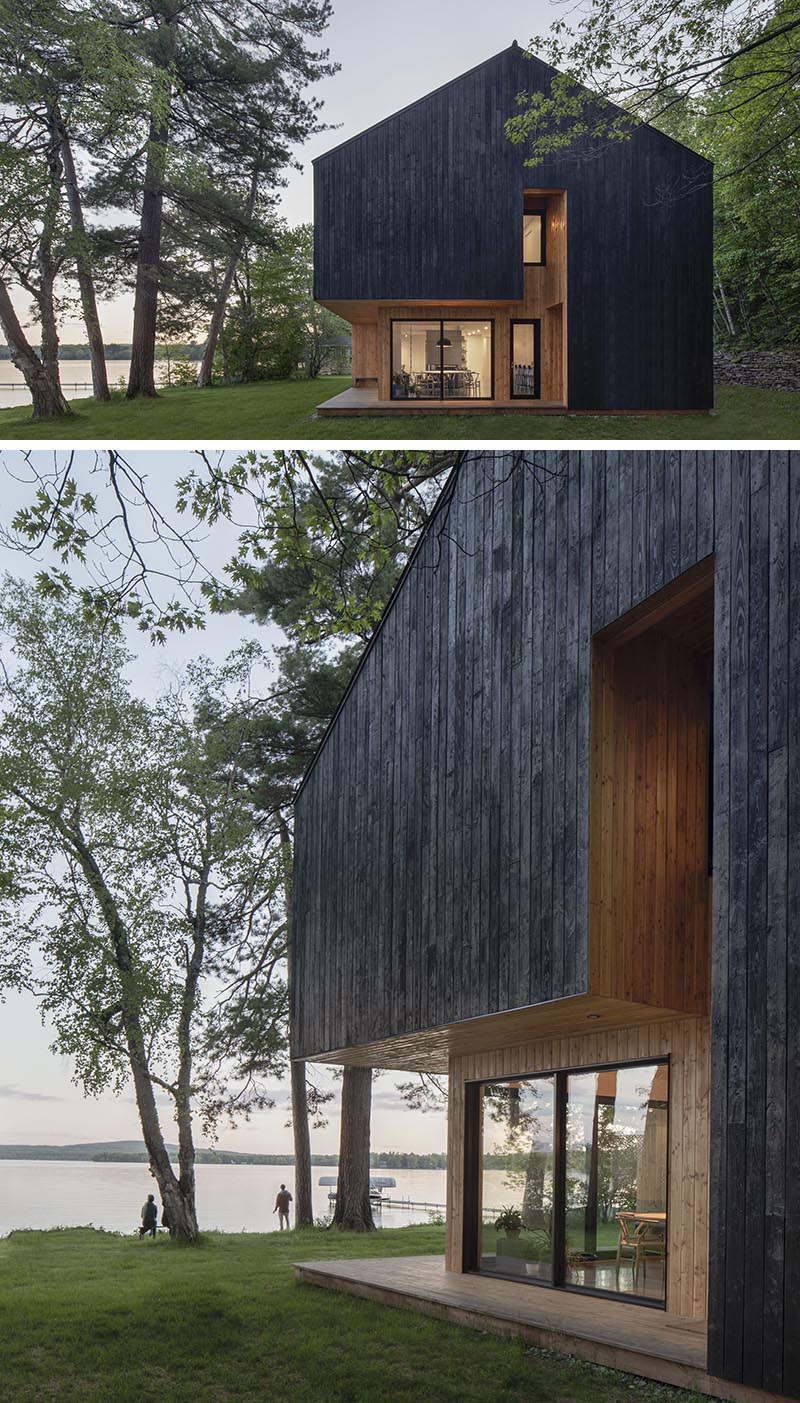 Here's a close up of the black charred wood siding that shows how it still allows the grain of the wood to show through.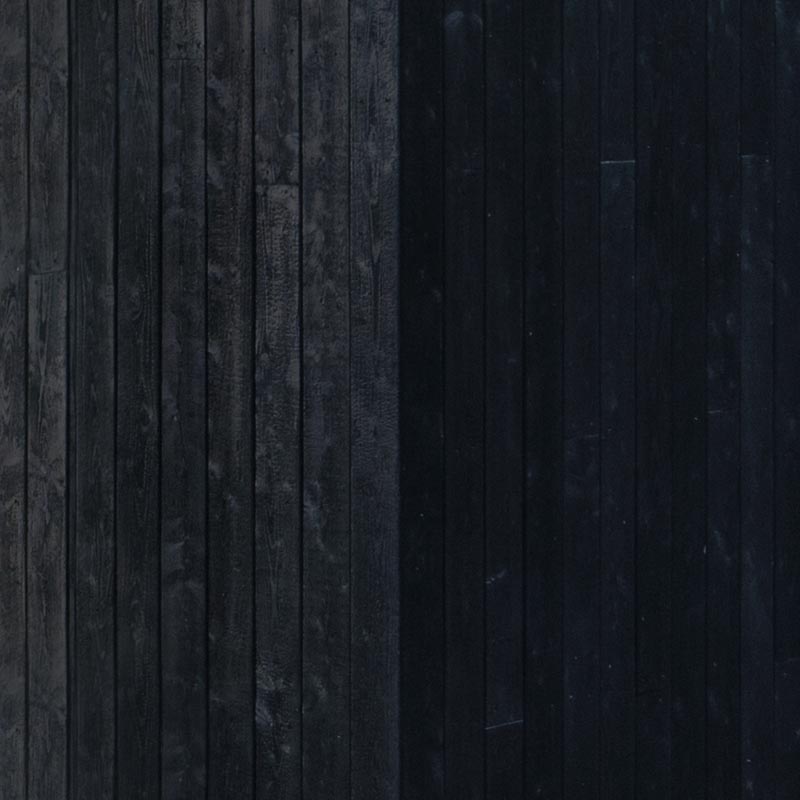 Photography: Adrien Williams | Architecture: Atelier Schwimmer | Team: Felix Schwimmer, Francesca Fiaschi | Consultants: Yannick Pelletier –Structural Eng., Yves Leblanc -. Hydro.Eng., Steve St-Hilaire – PercoDesign. | Construction: Dunfab construction, Guillaume Dumas