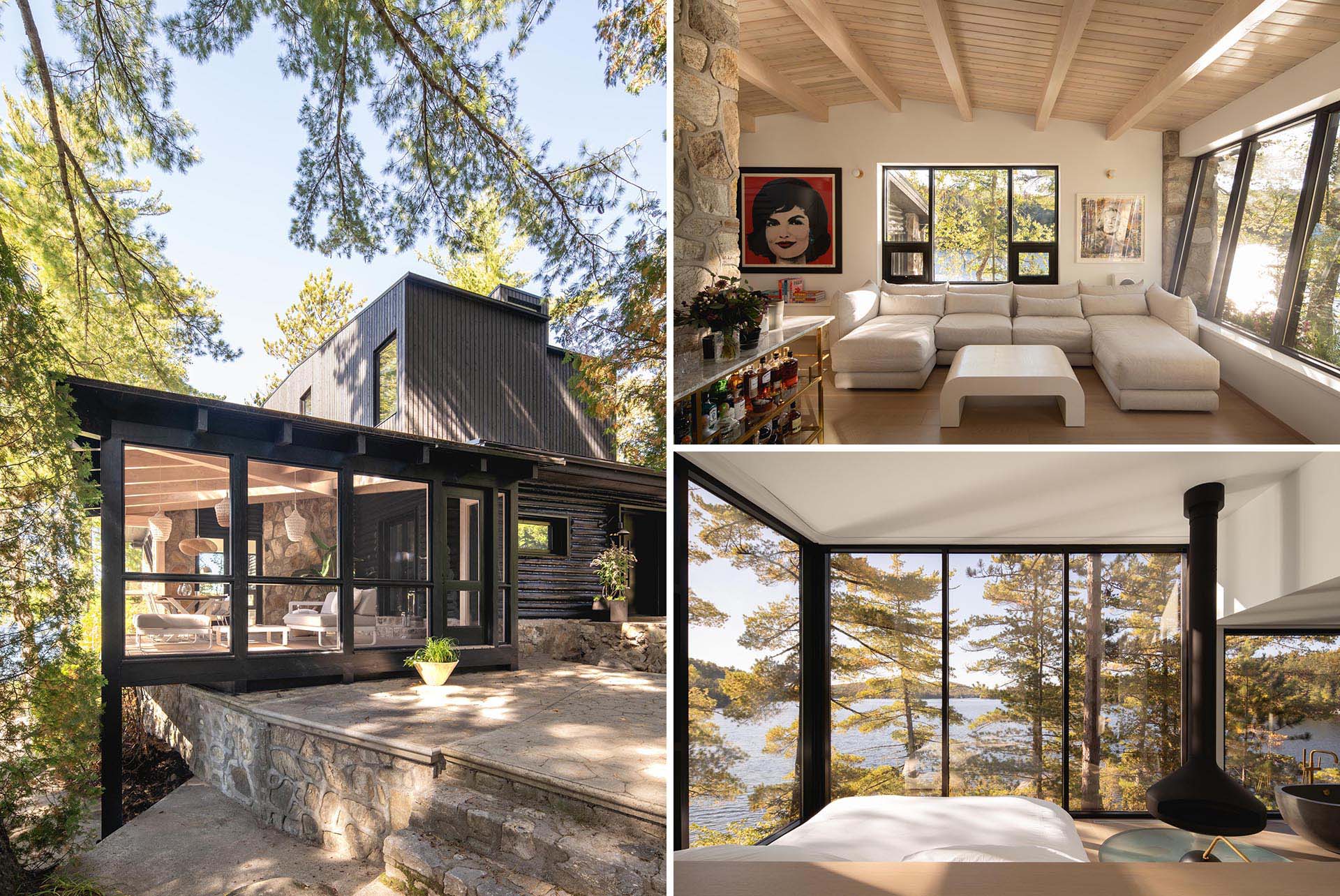 Paul Bernier Architecte has completed the contemporary remodel of a log cabin that's located on a rocky point that juts out into a lake in Quebec, Canada.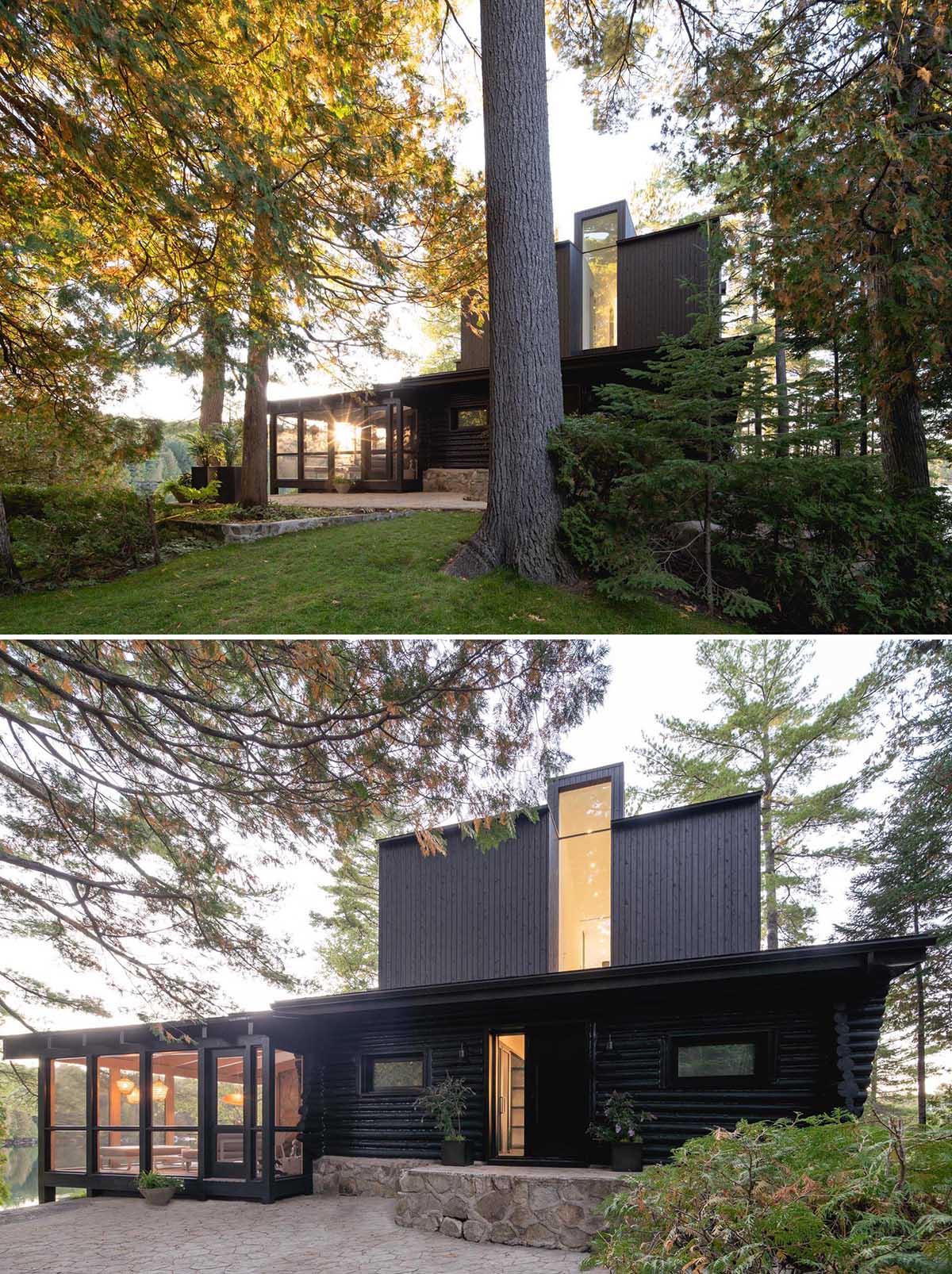 As part of the remodel, the architects added a second level and a screened-in porch. The stone foundation, anchored on the rock cap from which the site is made, and the black exterior, helps to integrate the cabin into its natural environment.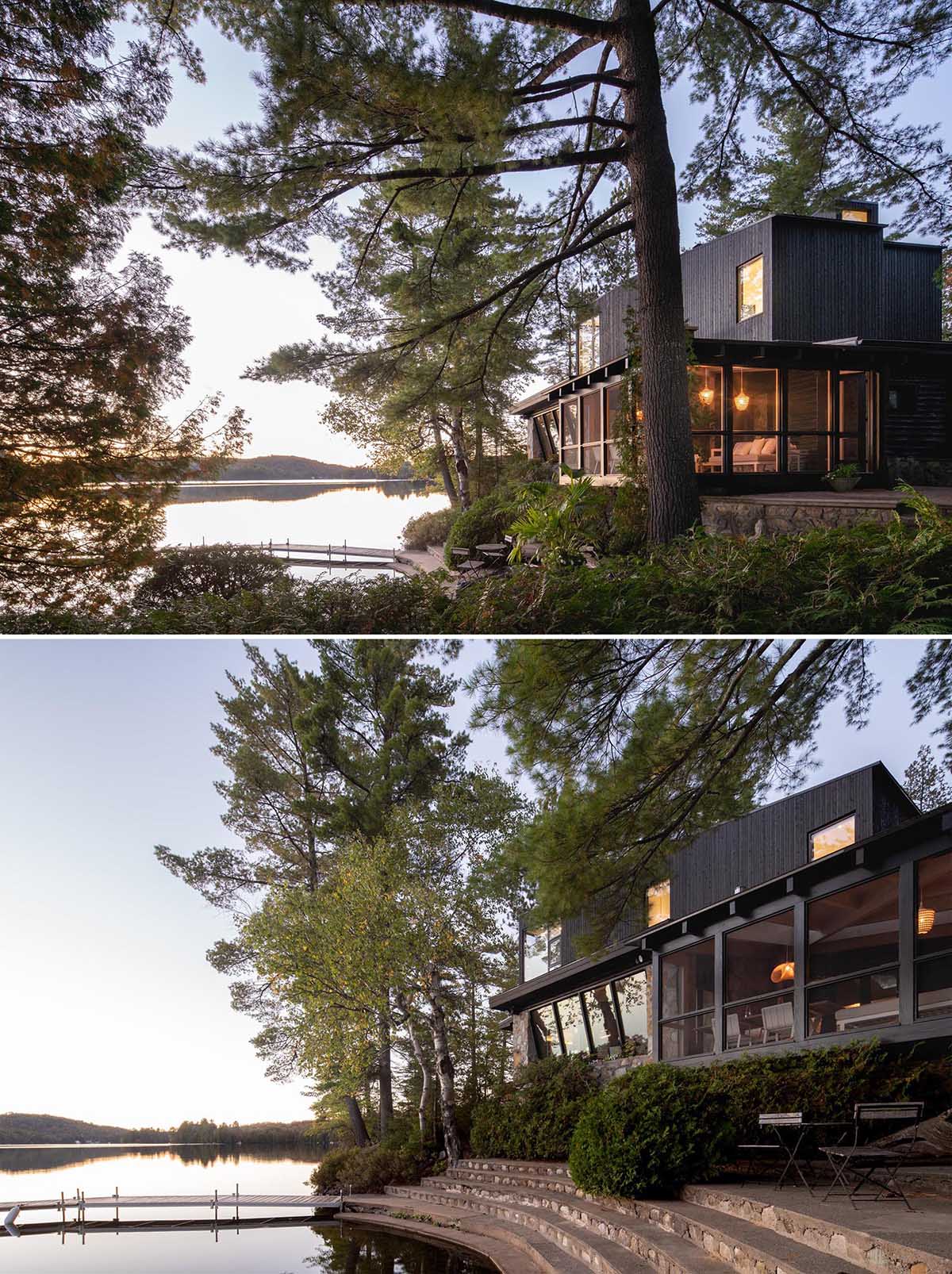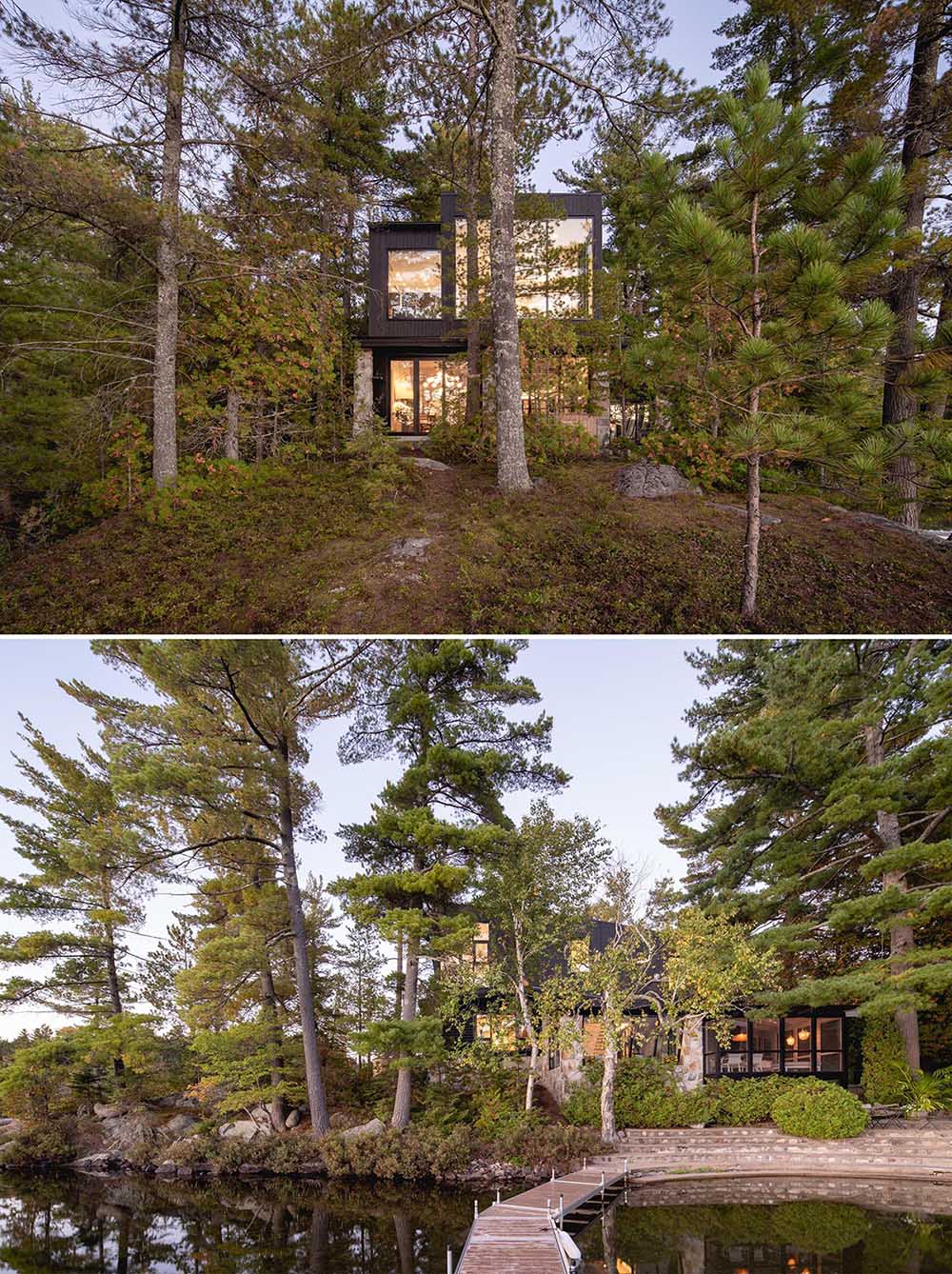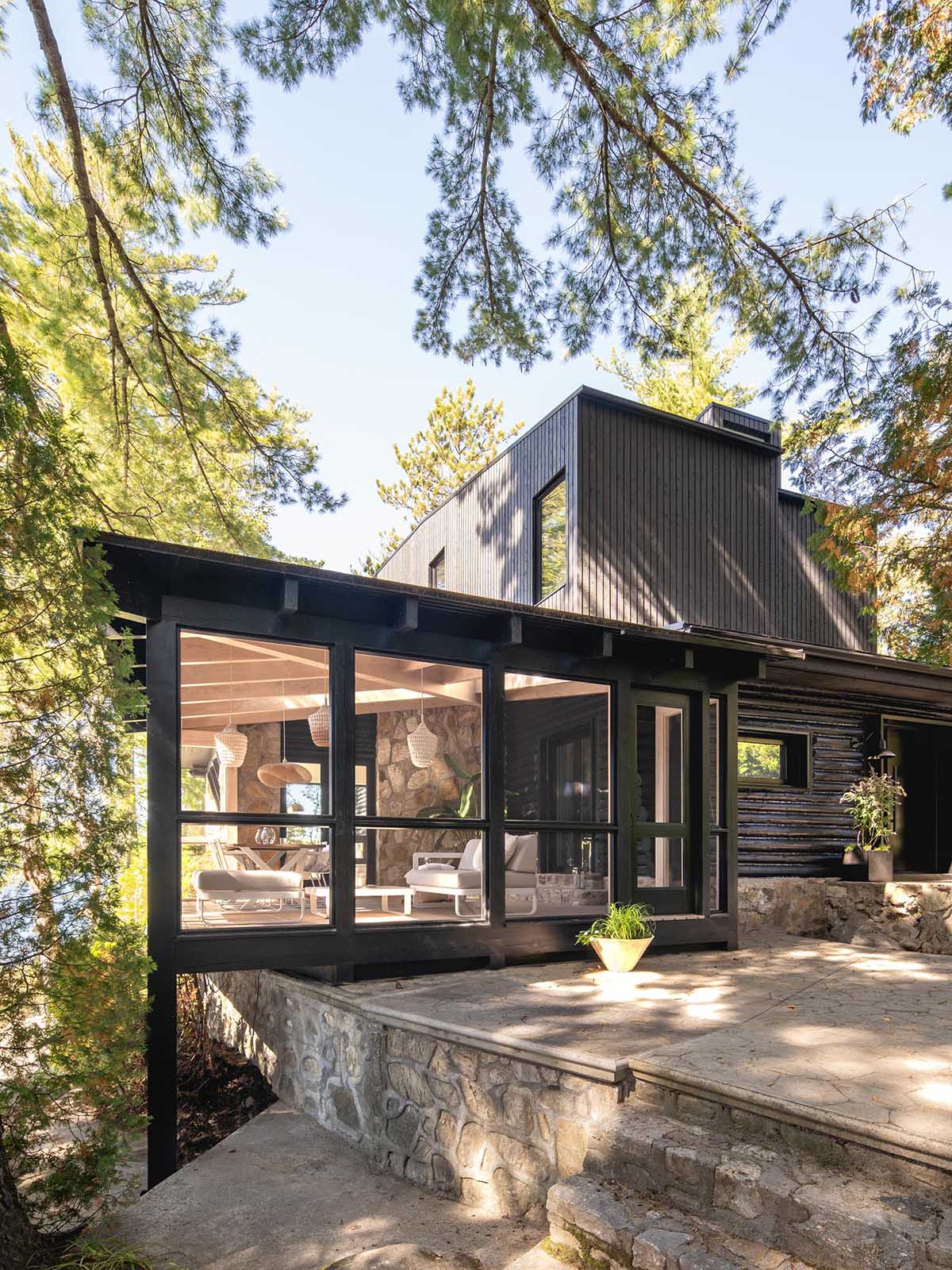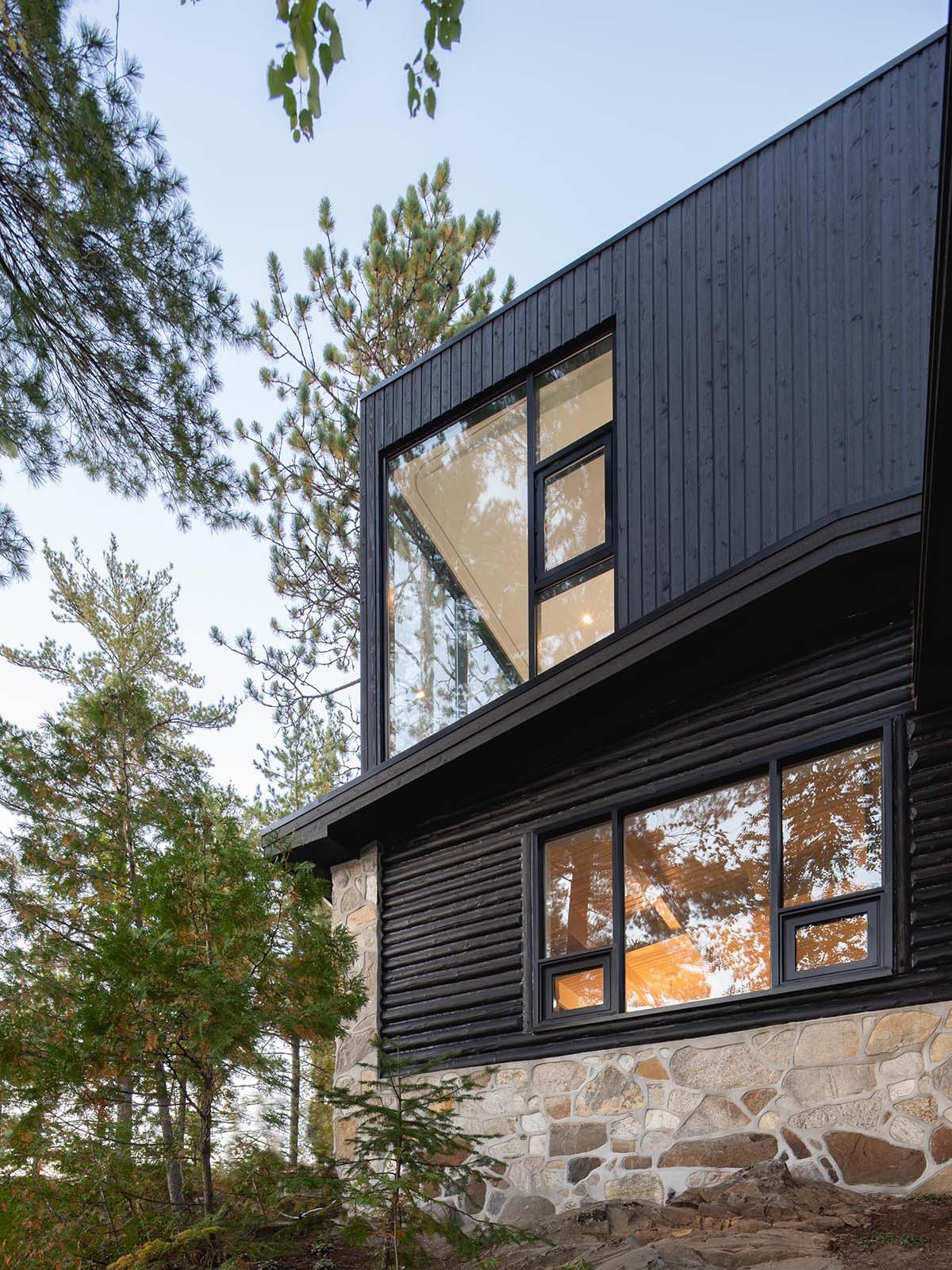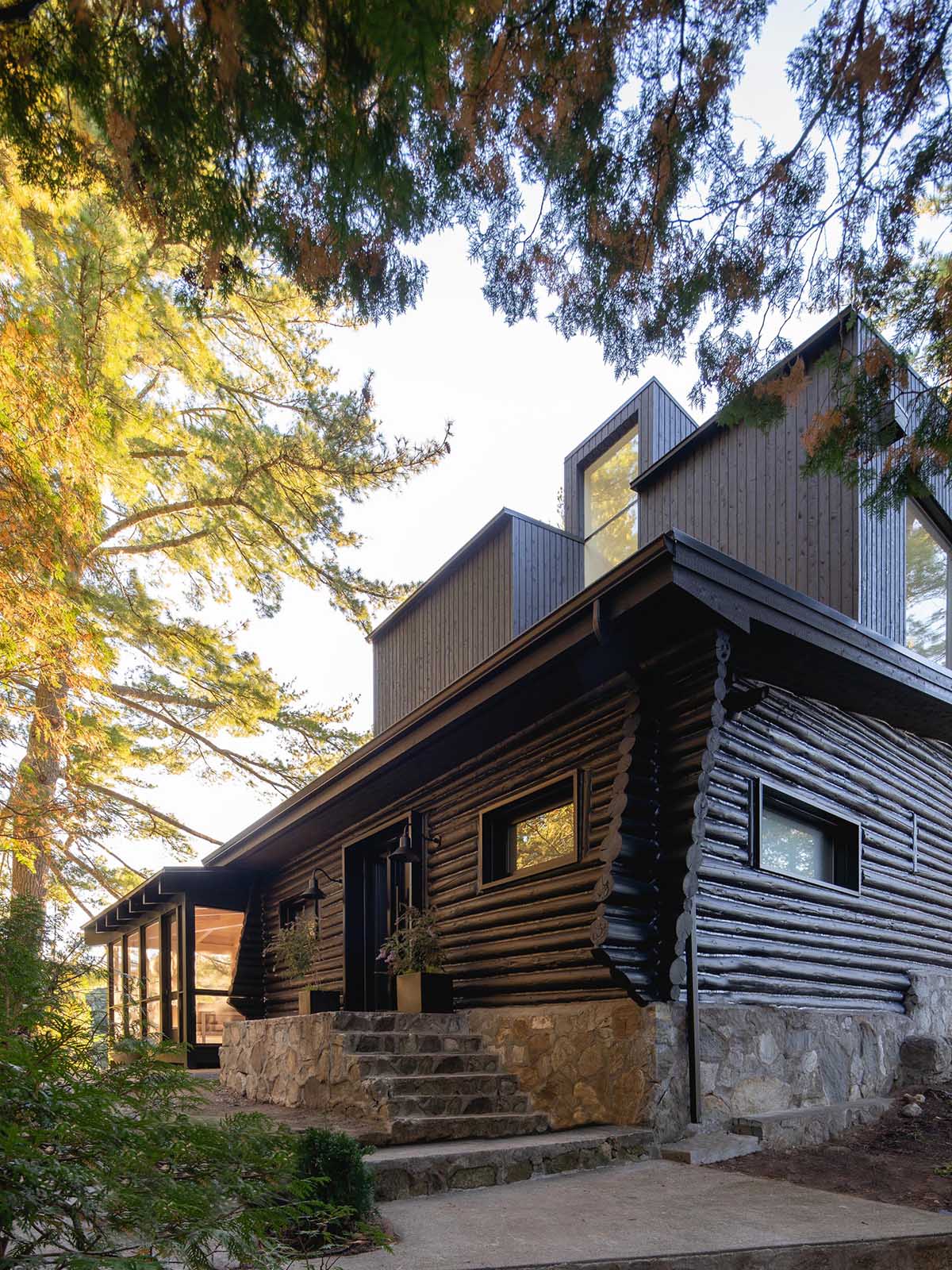 The bright interior of the cabin is a strong contrast to the exterior. The entryway shows off a light wood ceiling, while the floor is a black tile with a chevron pattern.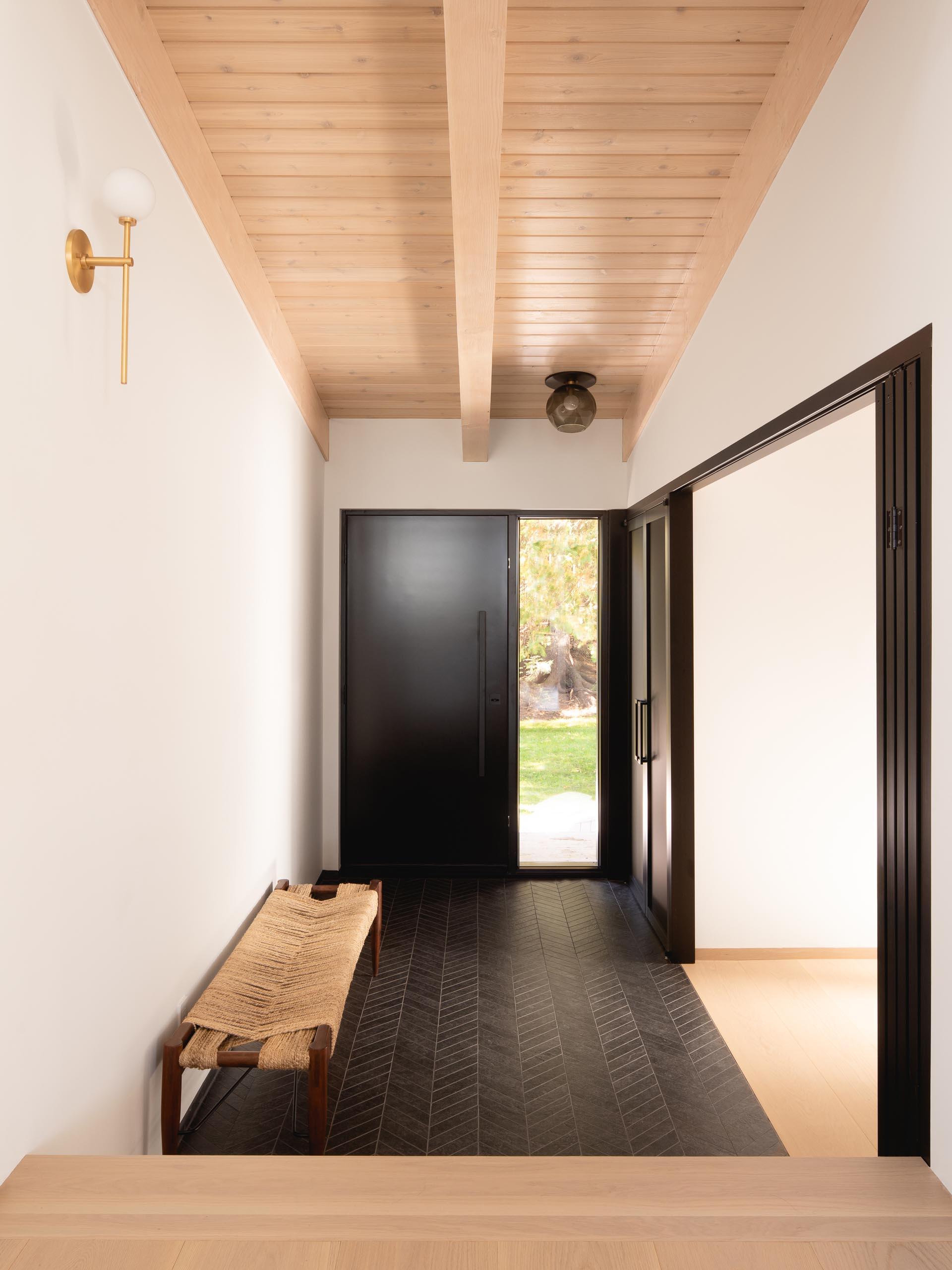 Steps connect the entryway to the main social areas of the cabin. Highlighted by a black door and glass walls, is a dedicated wine storage area. Adjacent to the wine wall is a fireplace and small sitting room with angled windows.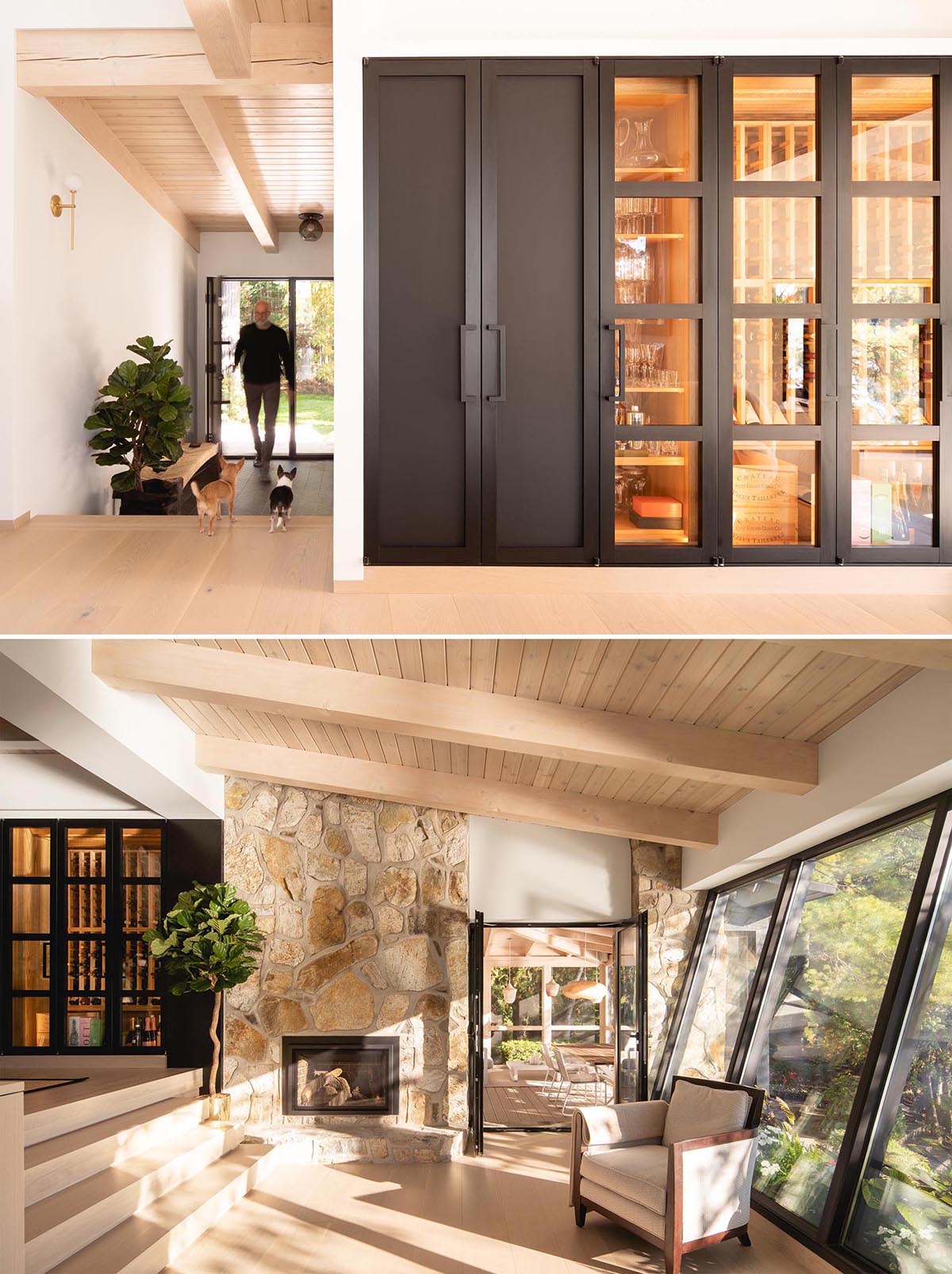 A set of doors open to a screened-in porch that's furnished with a dining table and a sofa with a matching bench.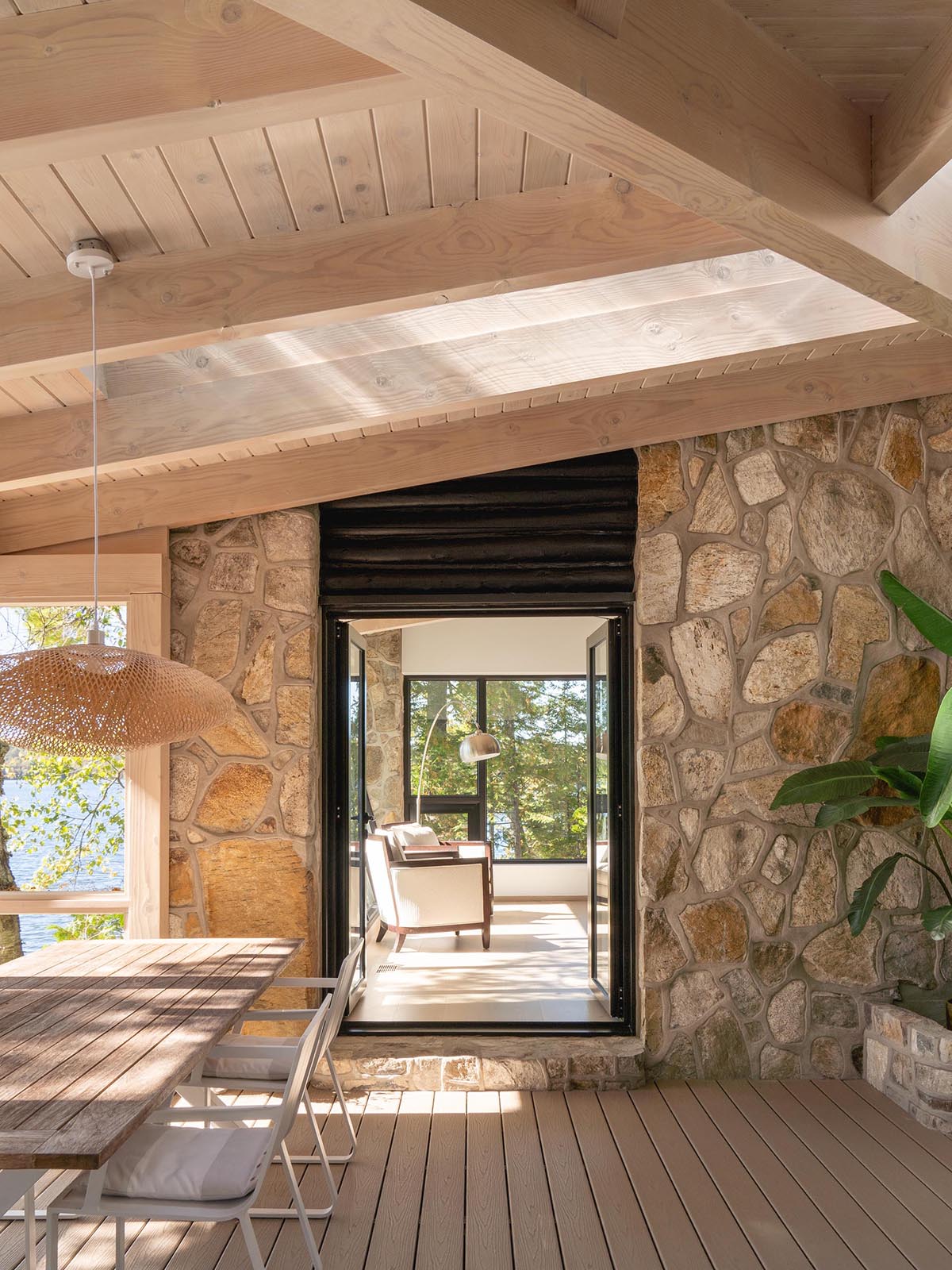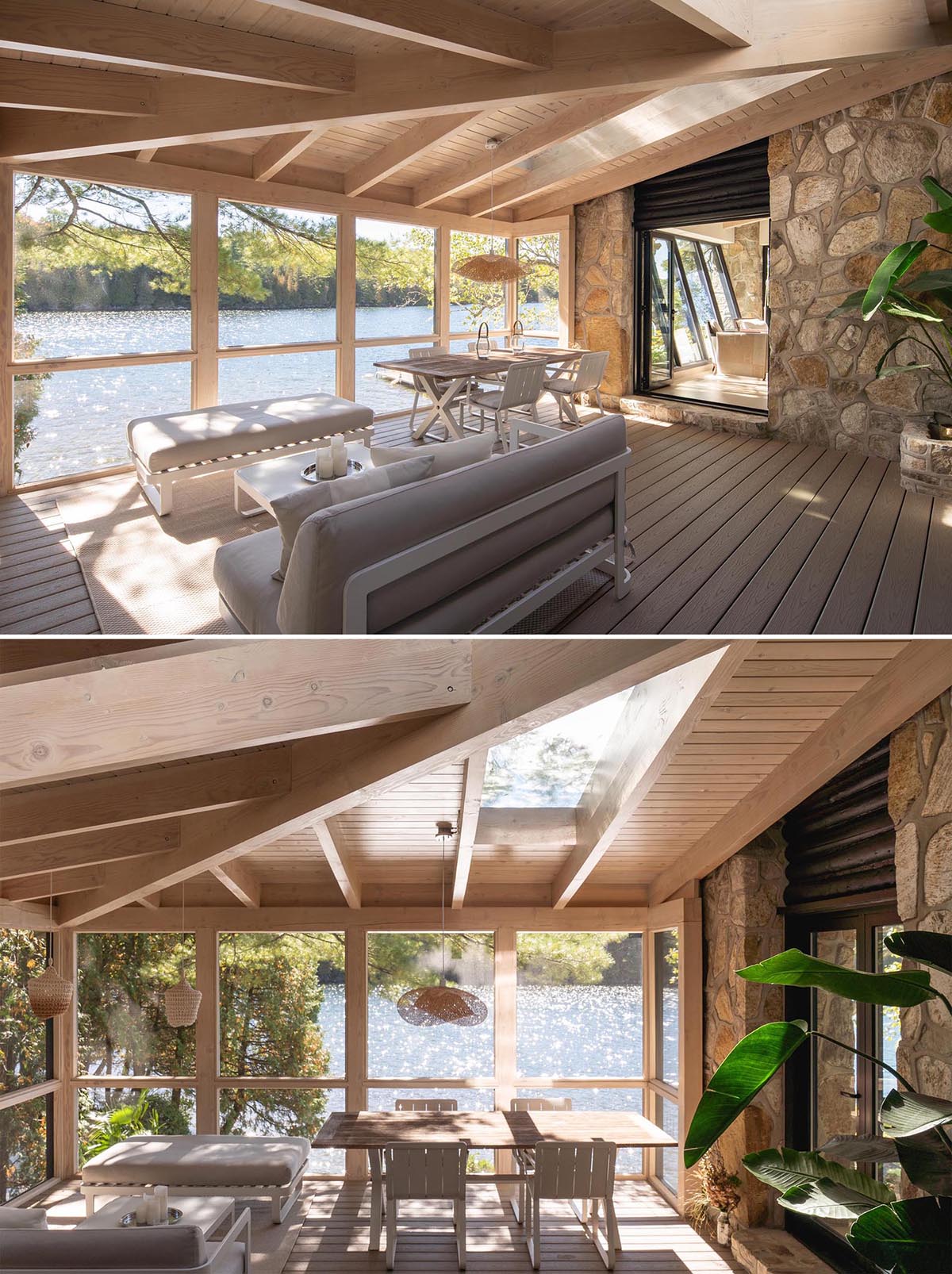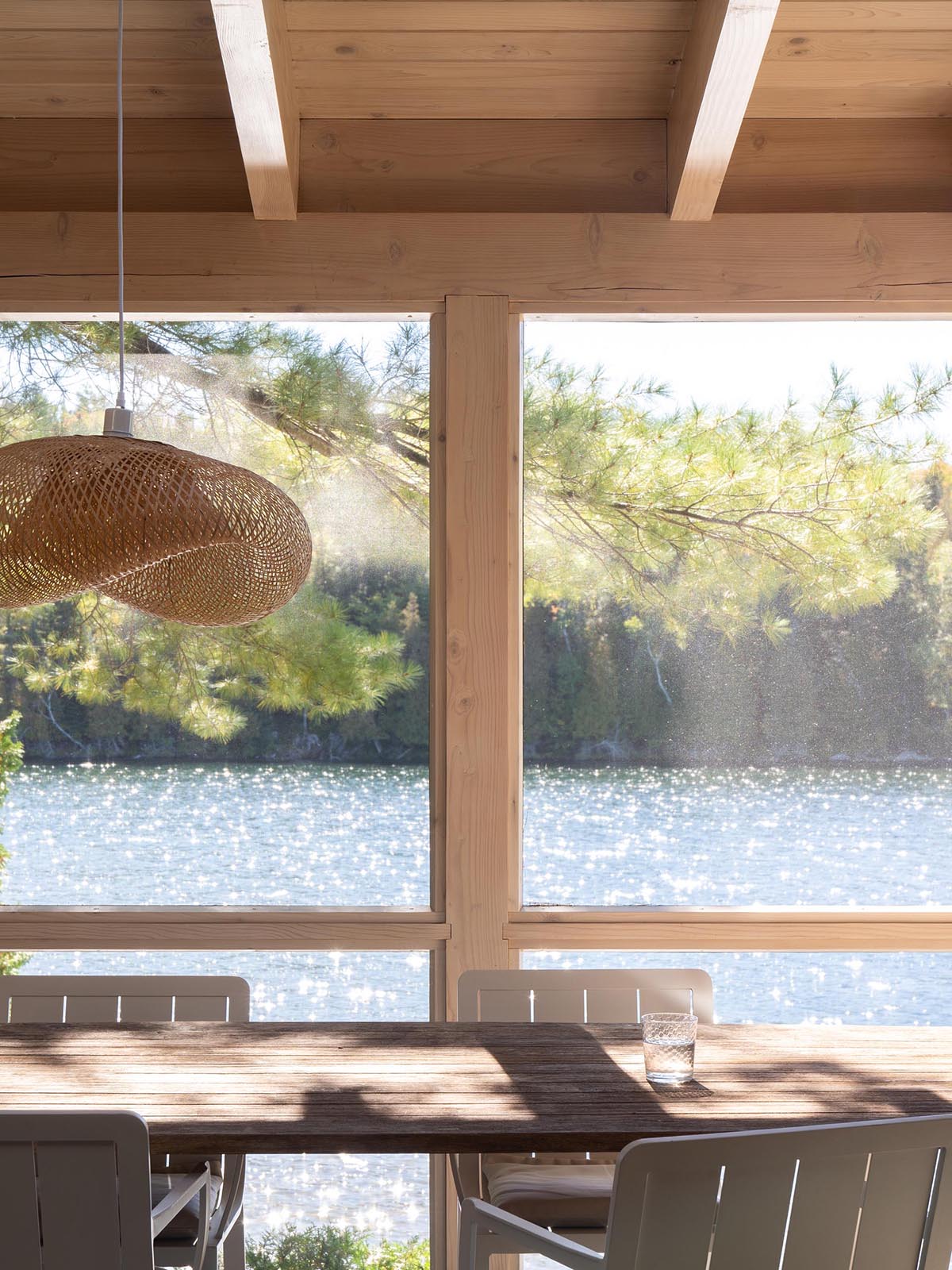 Back inside, the main living room has a U-shaped sofa that takes advantage of the window views. There's also a second stone fireplace surround, this one, however, separates the living room and the kitchen.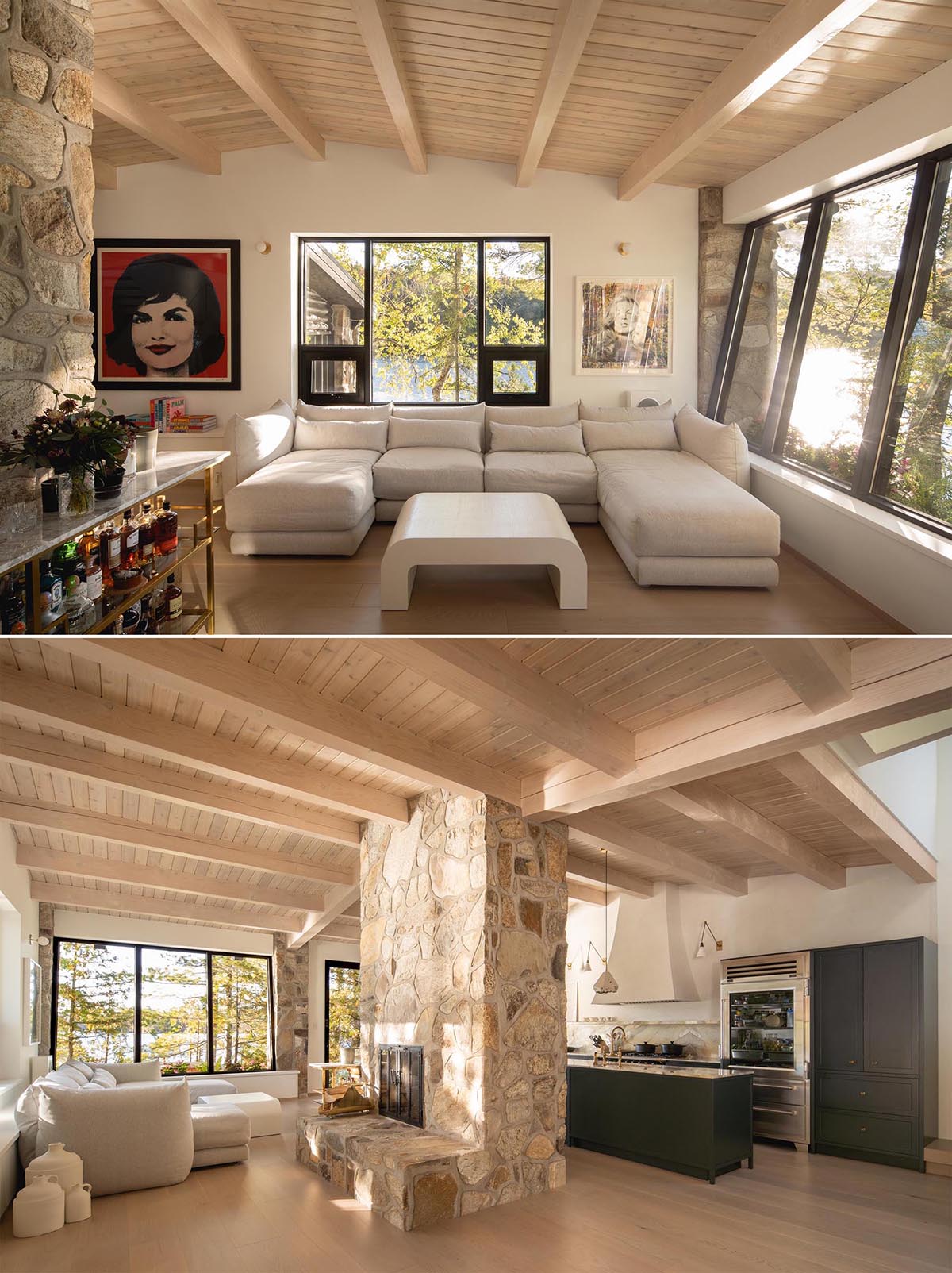 In the kitchen, matte black cabinets are topped with a light-colored marble countertop and backsplash.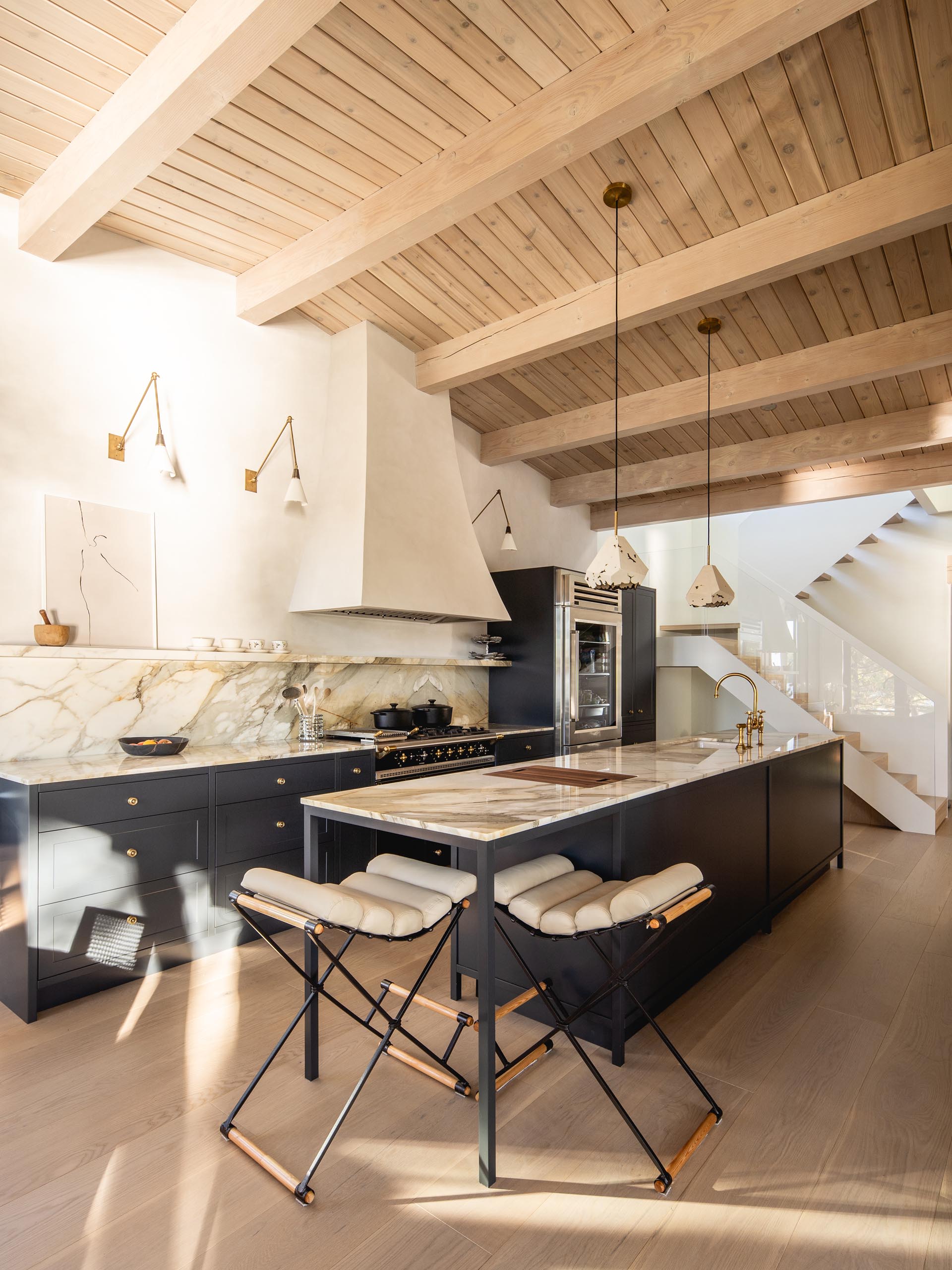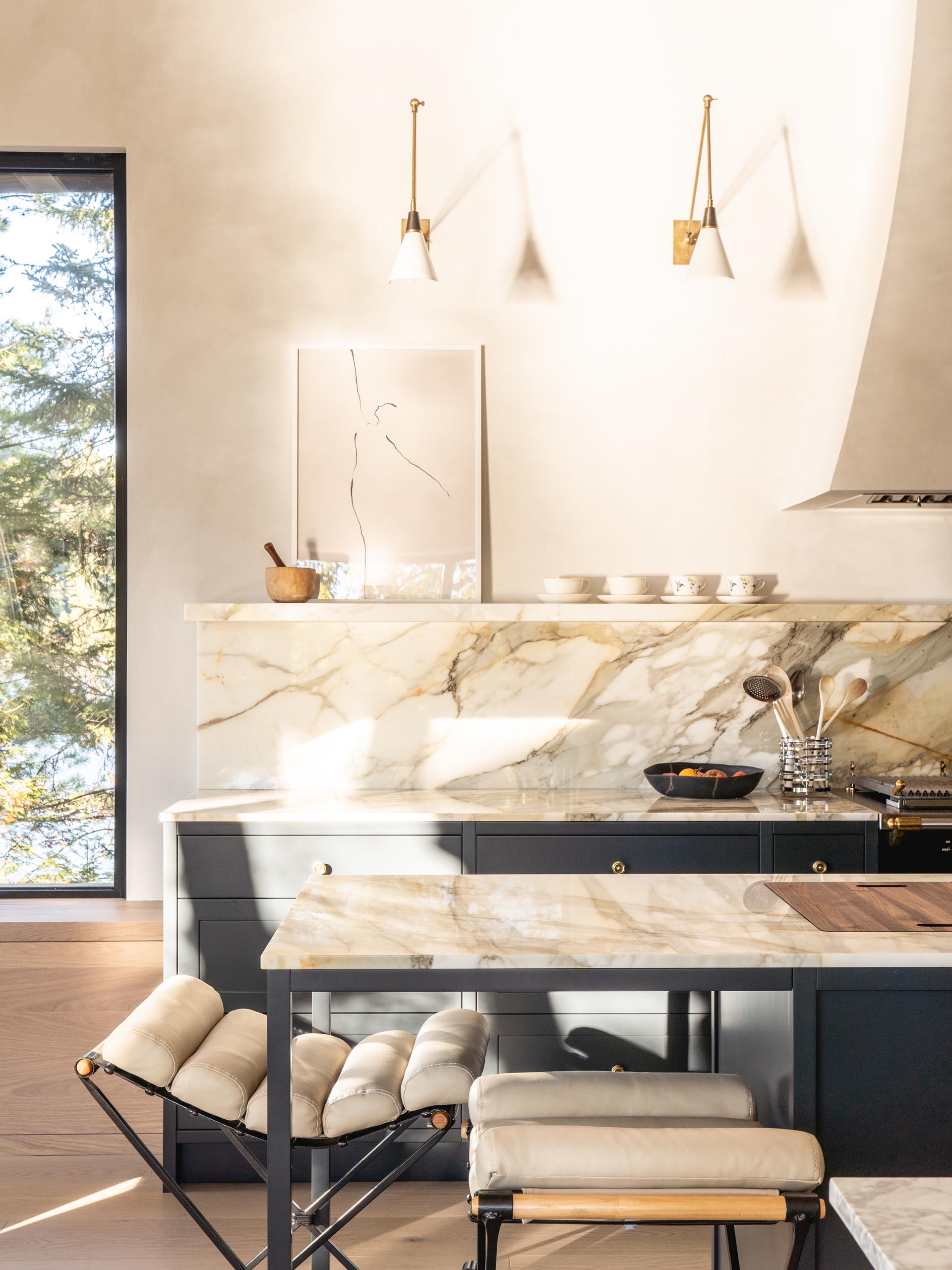 Next to the kitchen are stairs with a white metal frame and wood stair treads. A glass handrail allows the natural light from the windows to travel through the interior.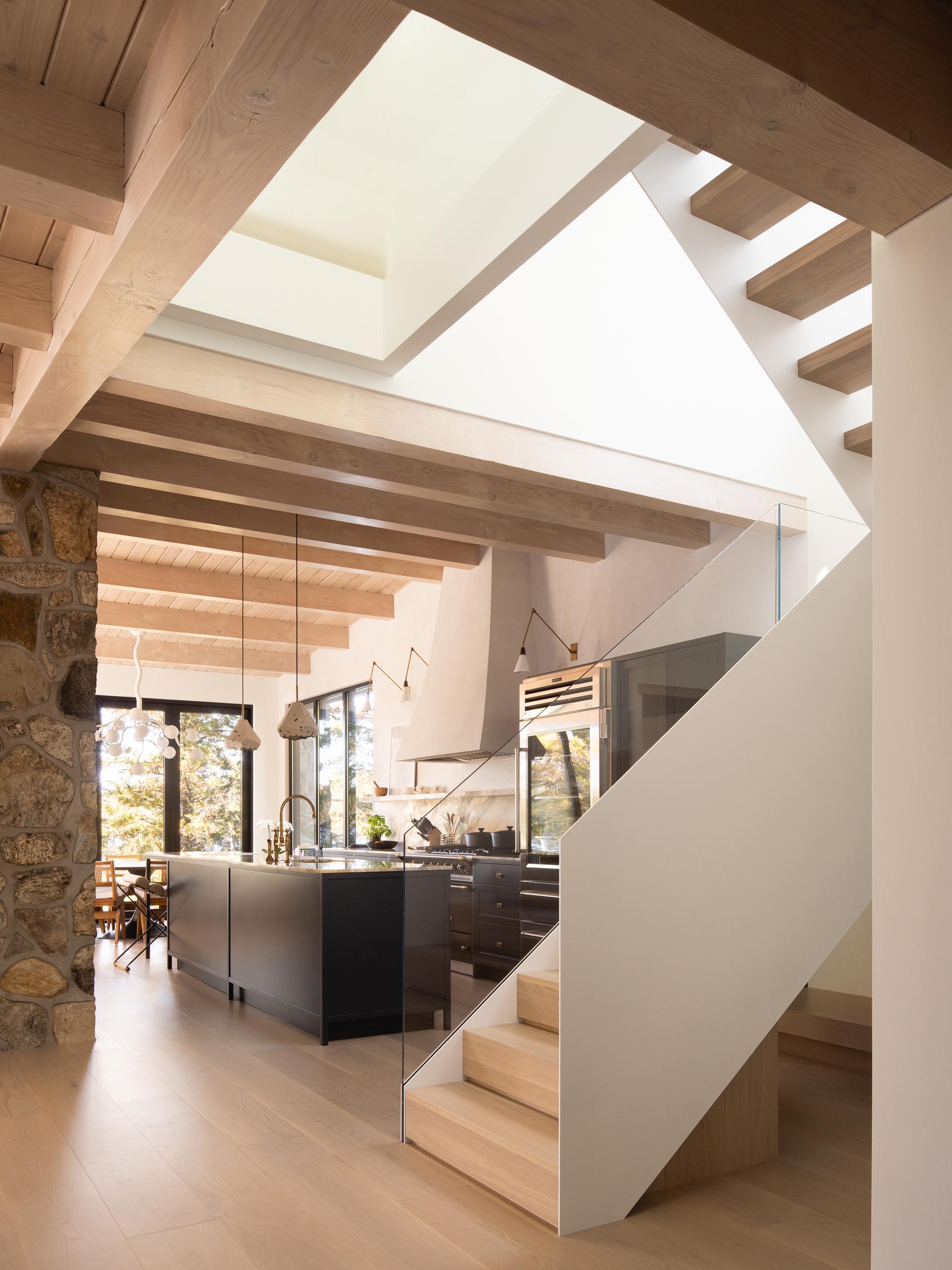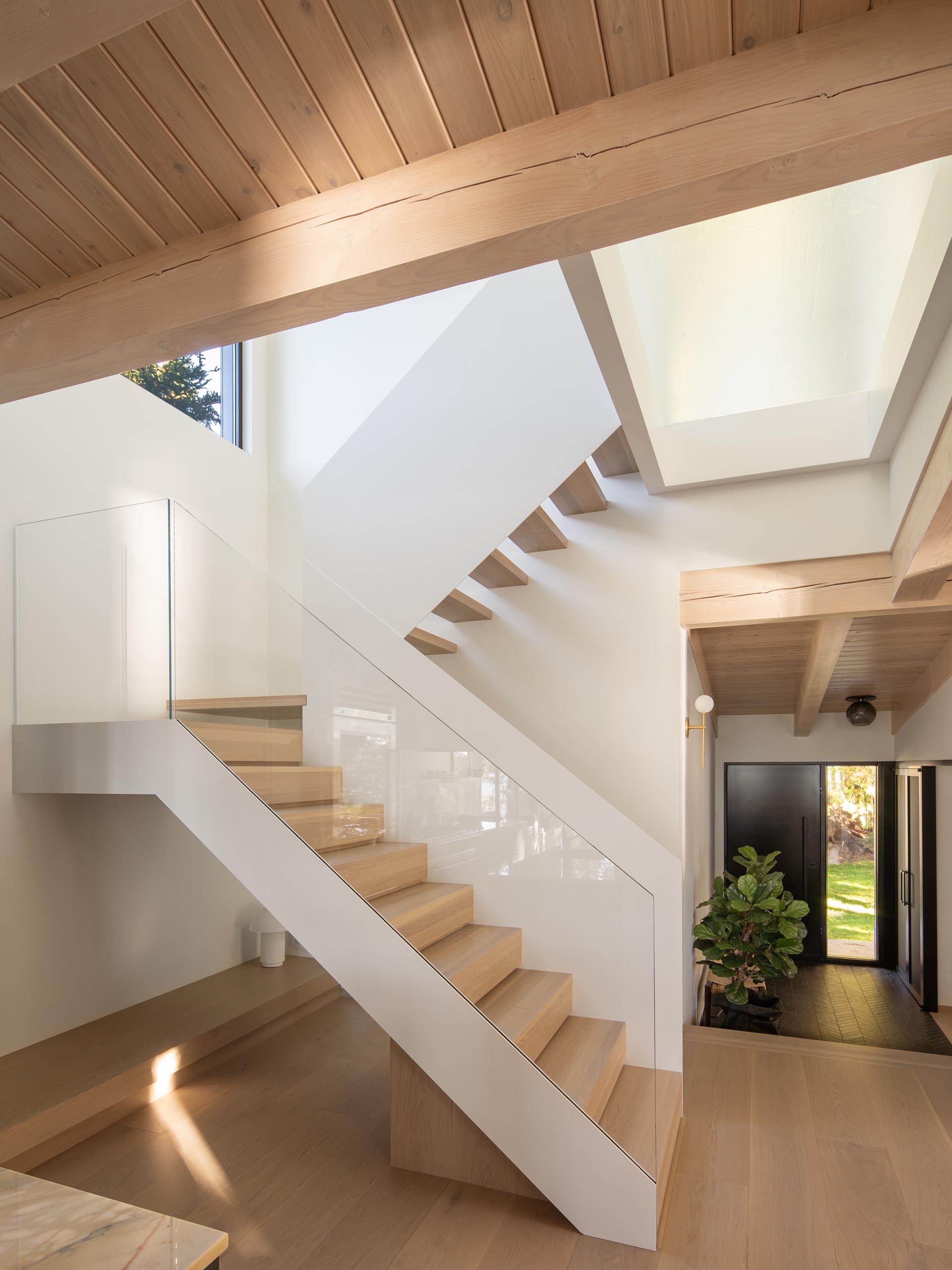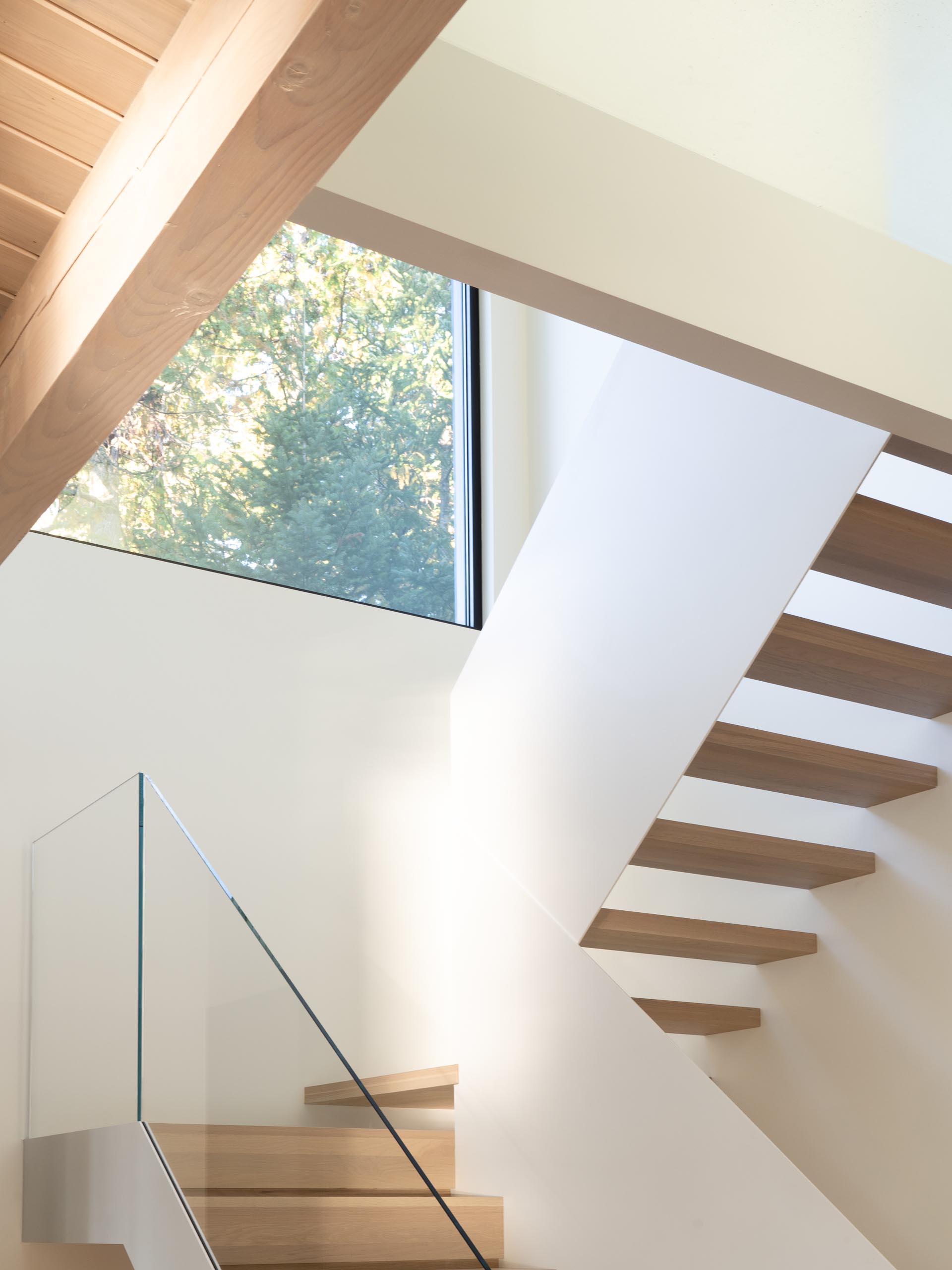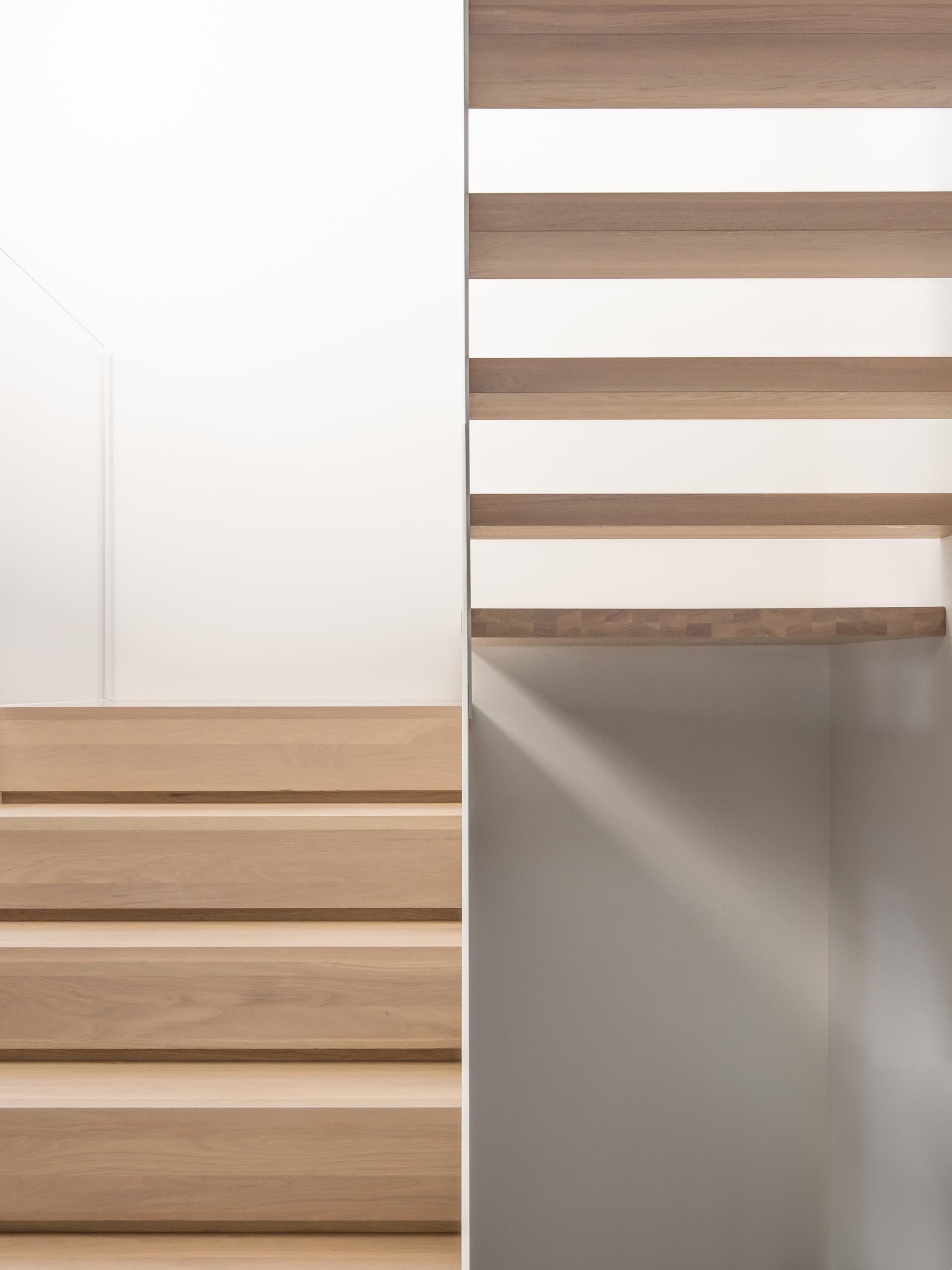 At the top of the stairs, there's a minimalist door frame that blends into the wall.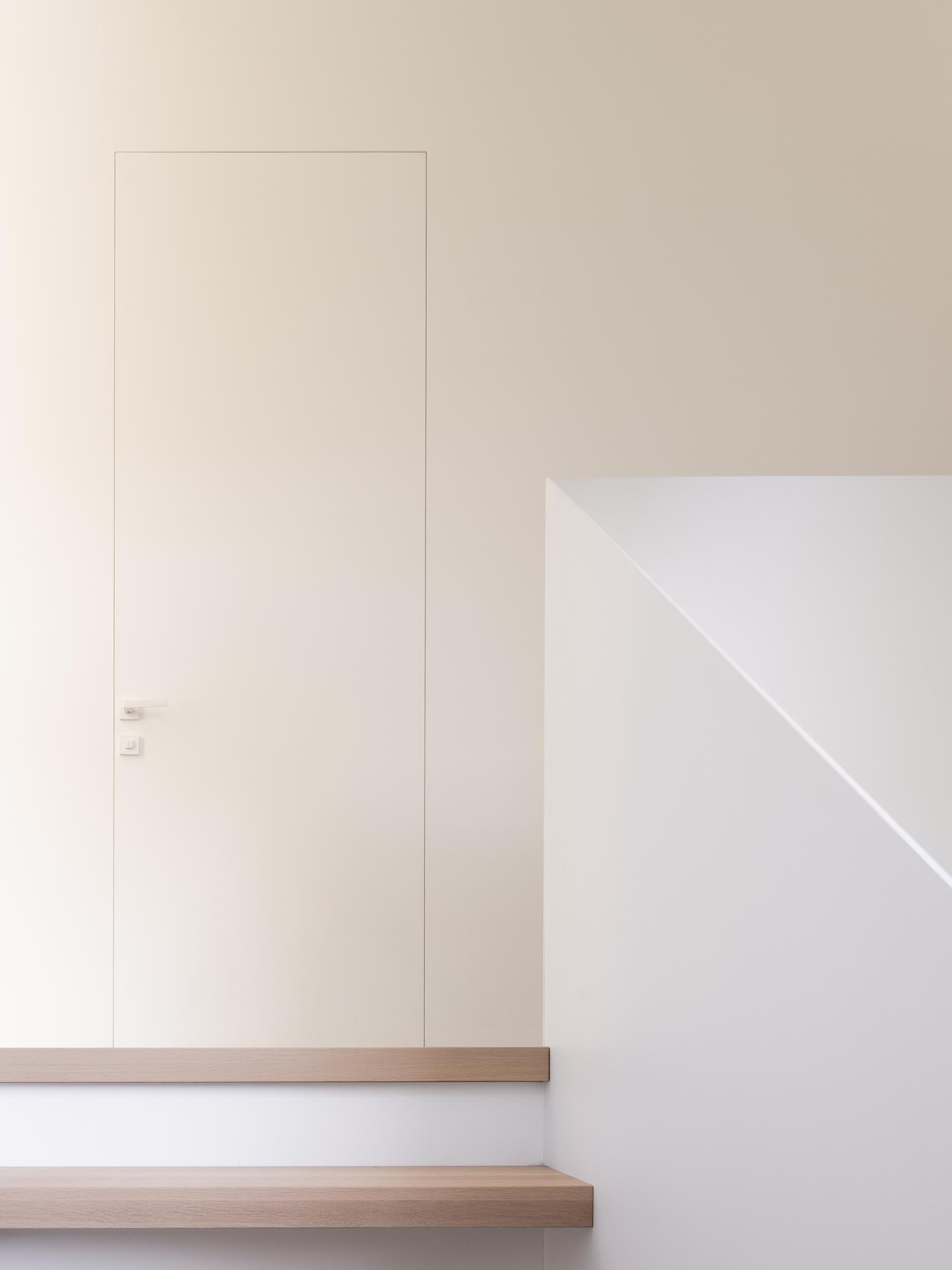 Down a hallway, there's a view of a suspended black fireplace.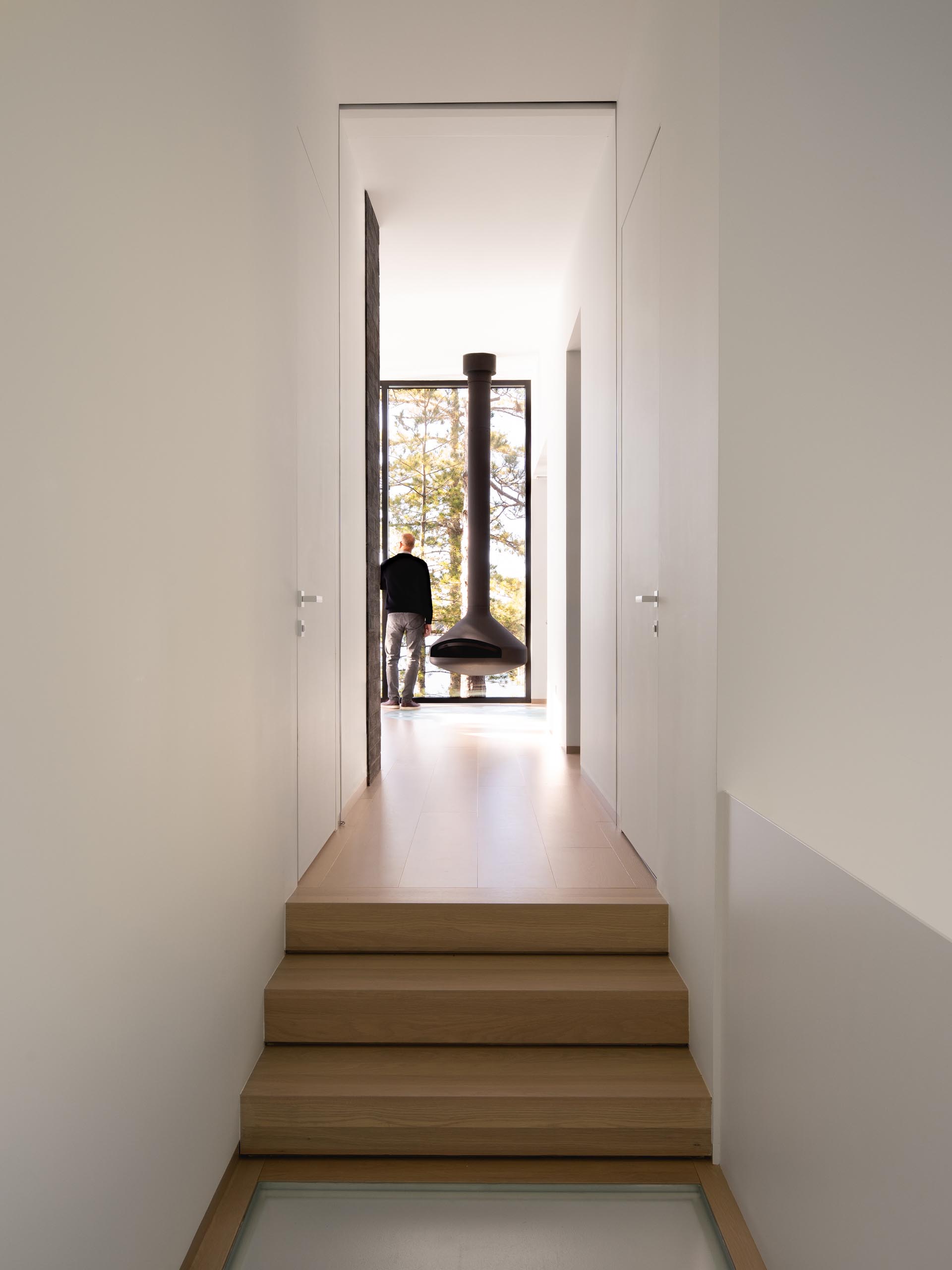 This fireplace can be found in the master bedroom, which also enjoys floor-to-ceiling black framed windows and a freestanding bathtub.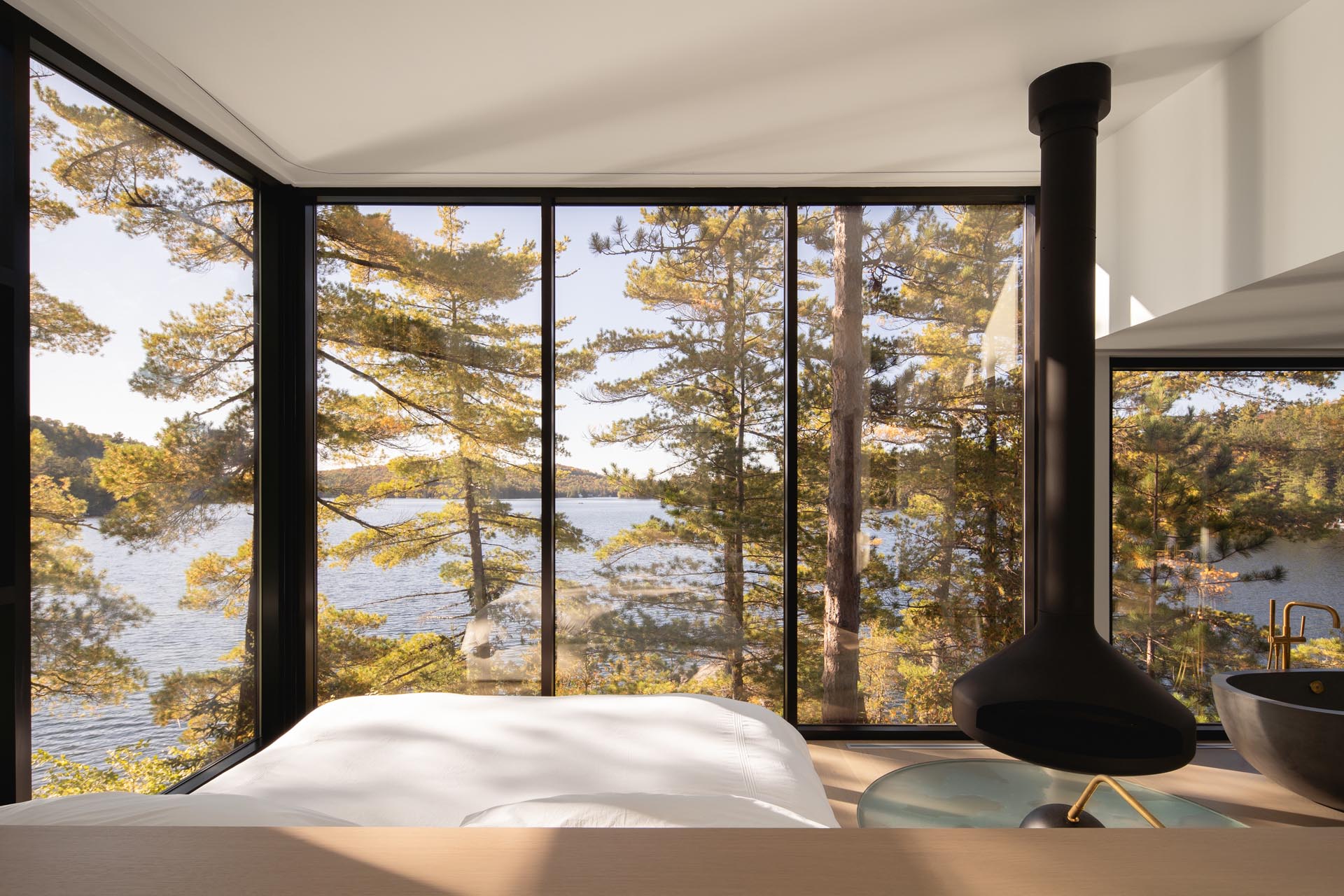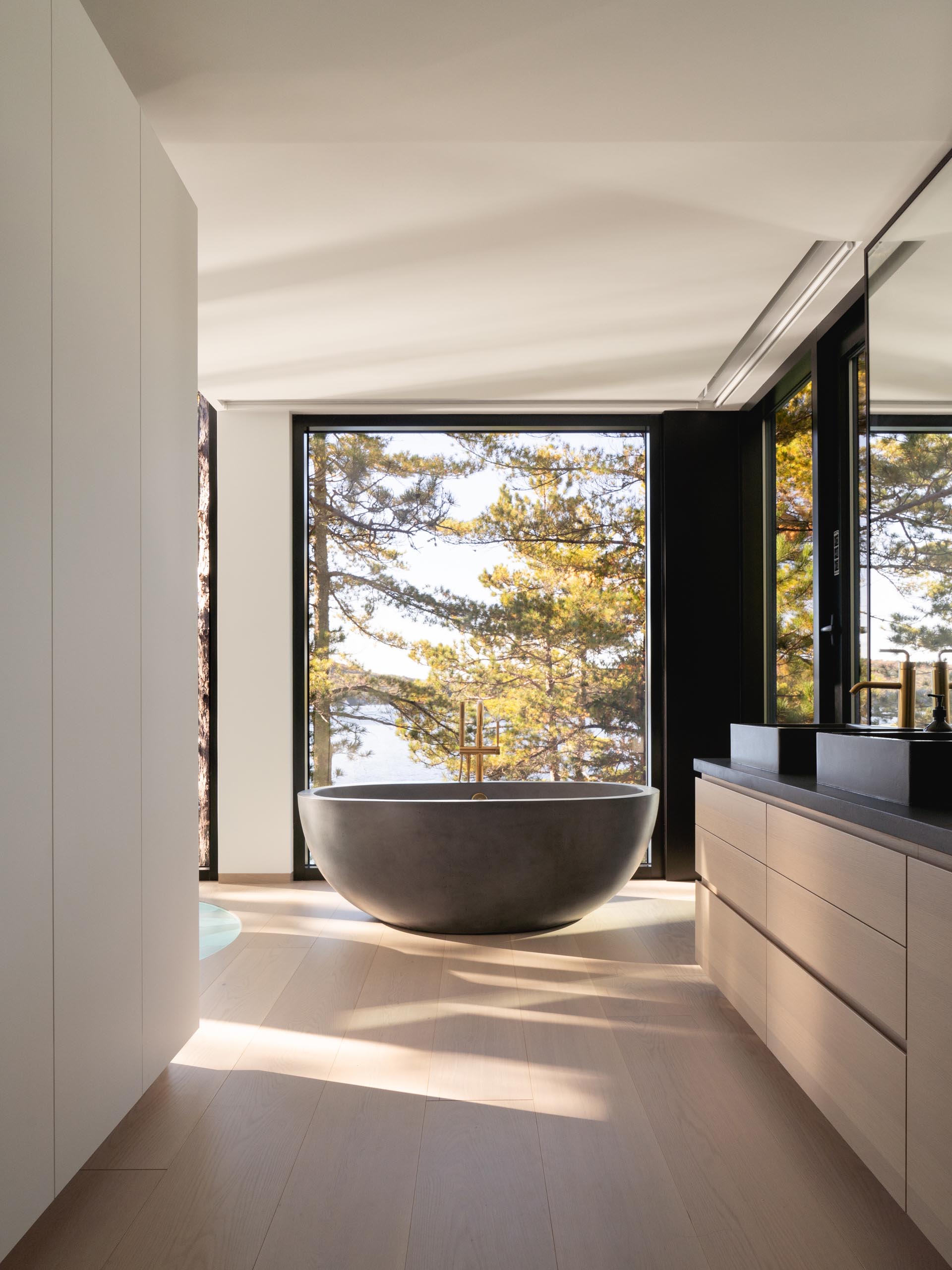 Photography by Raphaël Thibodeau | Architecture team: Paul Bernier, Claudia Campeau, Luc-Olivier Daigle | Structural engineer: Alain Mousseau (Calculatec) | General contractor: Construction Léonald Goyette