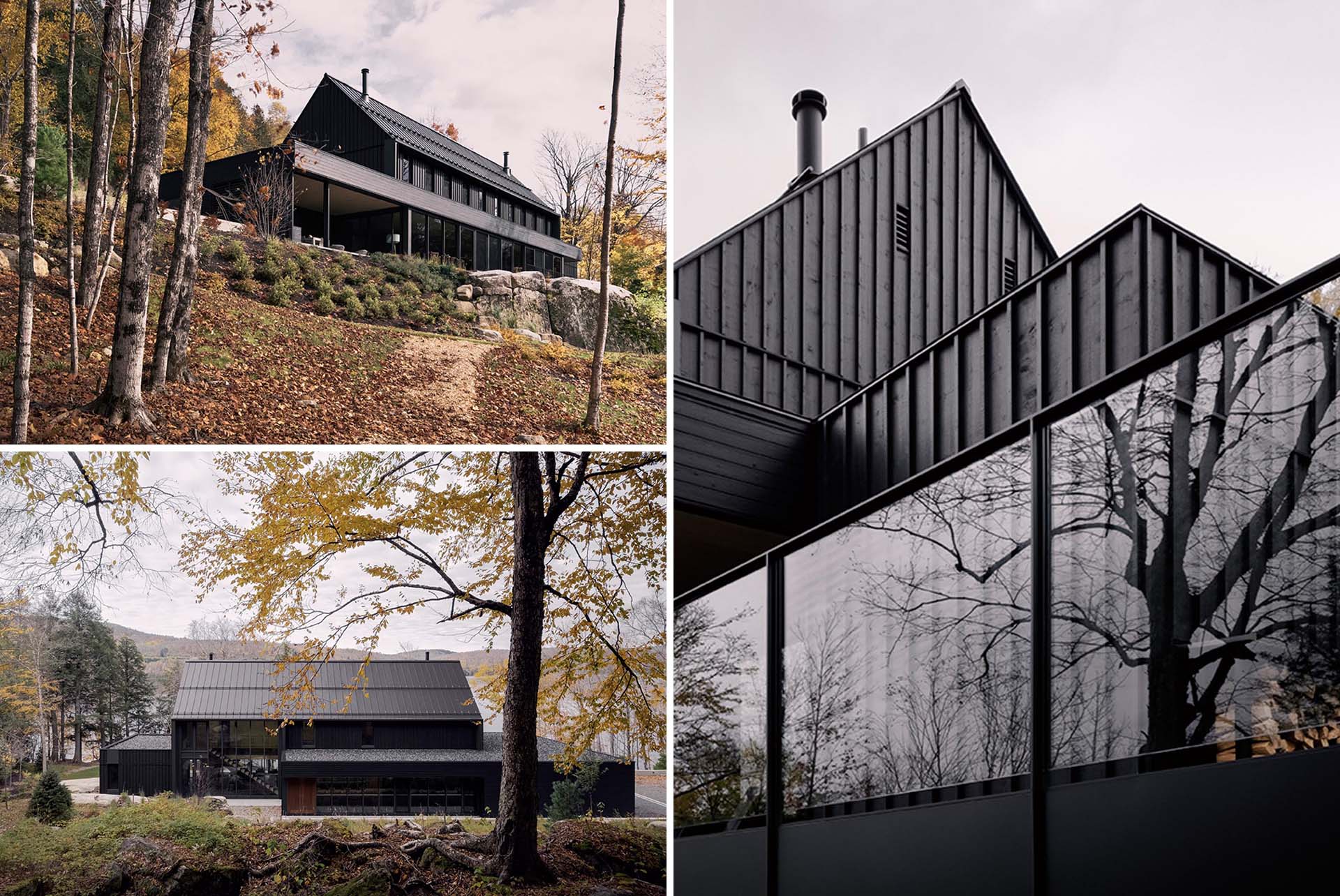 Alain Carle Architect has designed a lakeside home with black siding in Mont Tremblant, Canada, that's situated on a steep site with a large flat rock cap.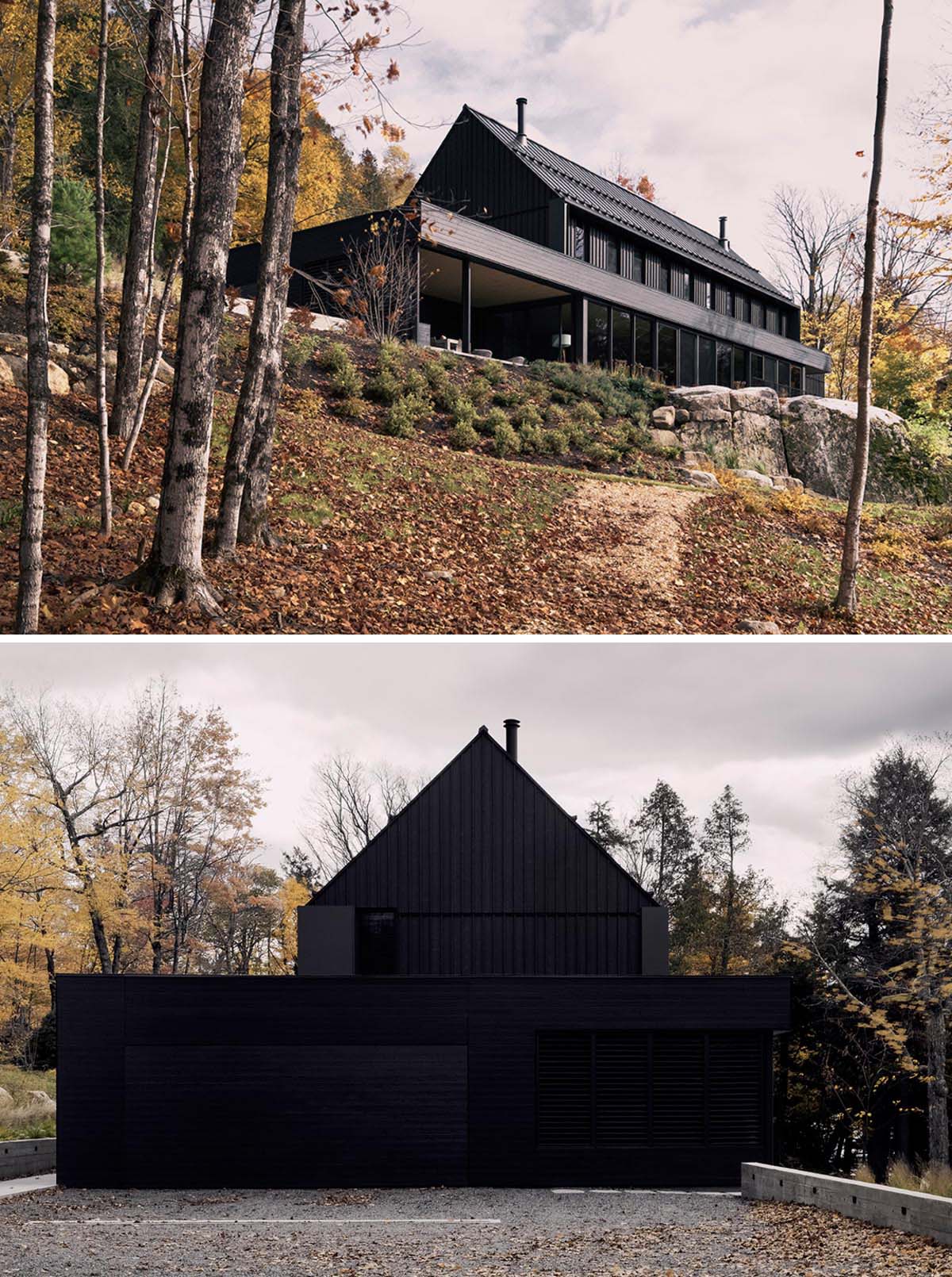 The black exterior of the home allows it to stand out, yet at the same time, it complements the nature that surrounds it.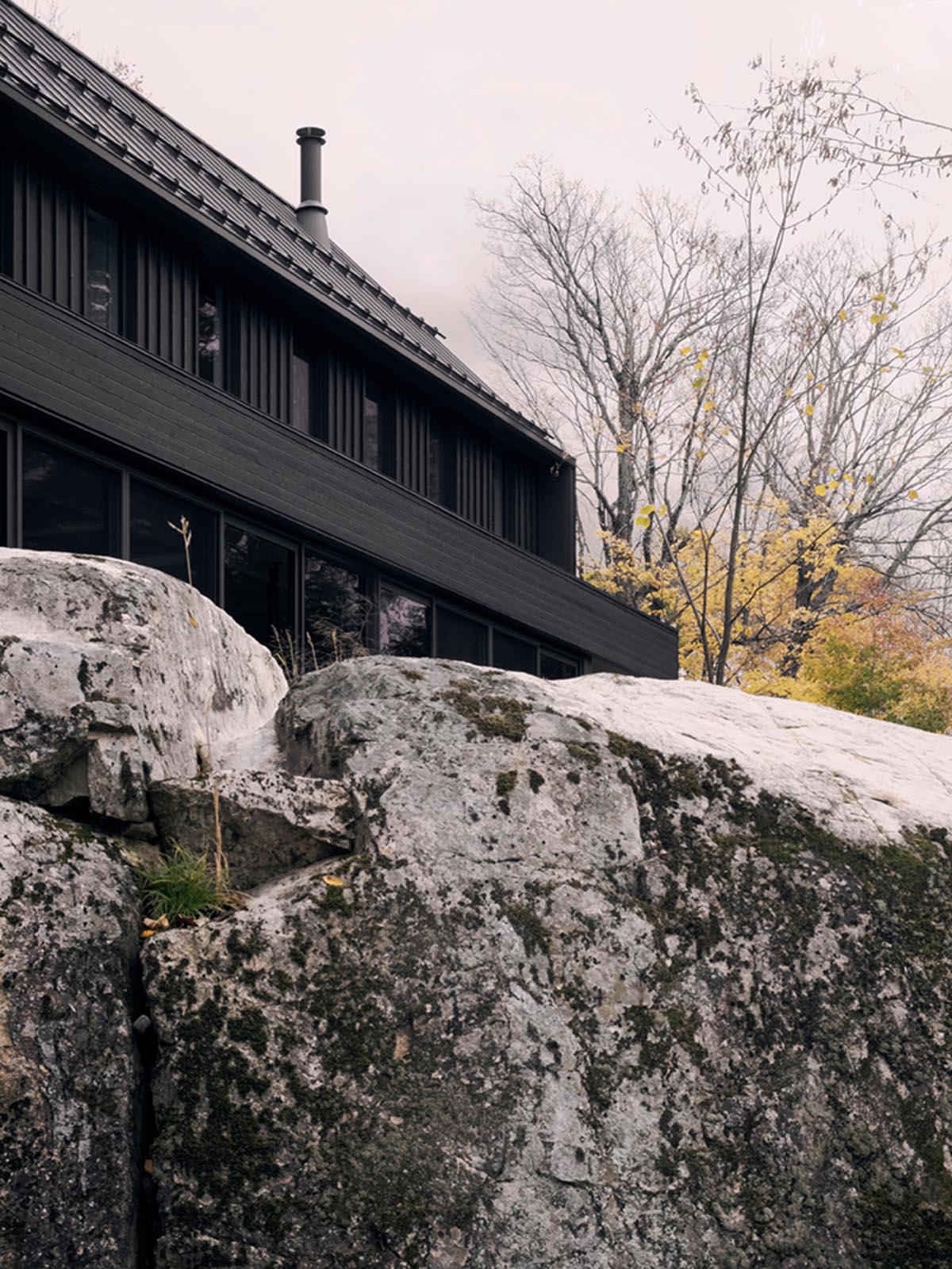 The house includes black horizontal and vertical siding, a black roof, as well as black window and door frames.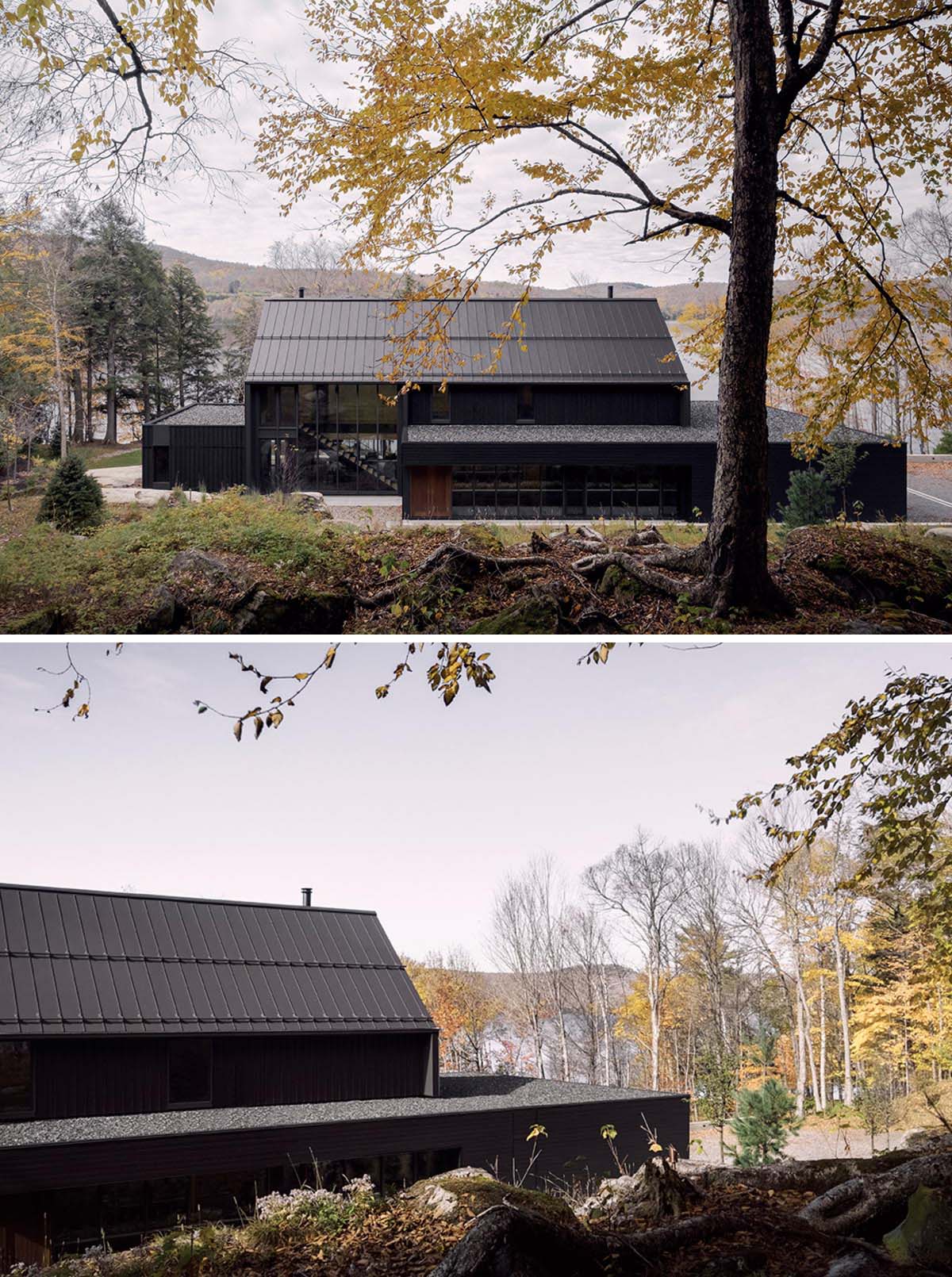 Here's a close up look at the exterior materials on the house.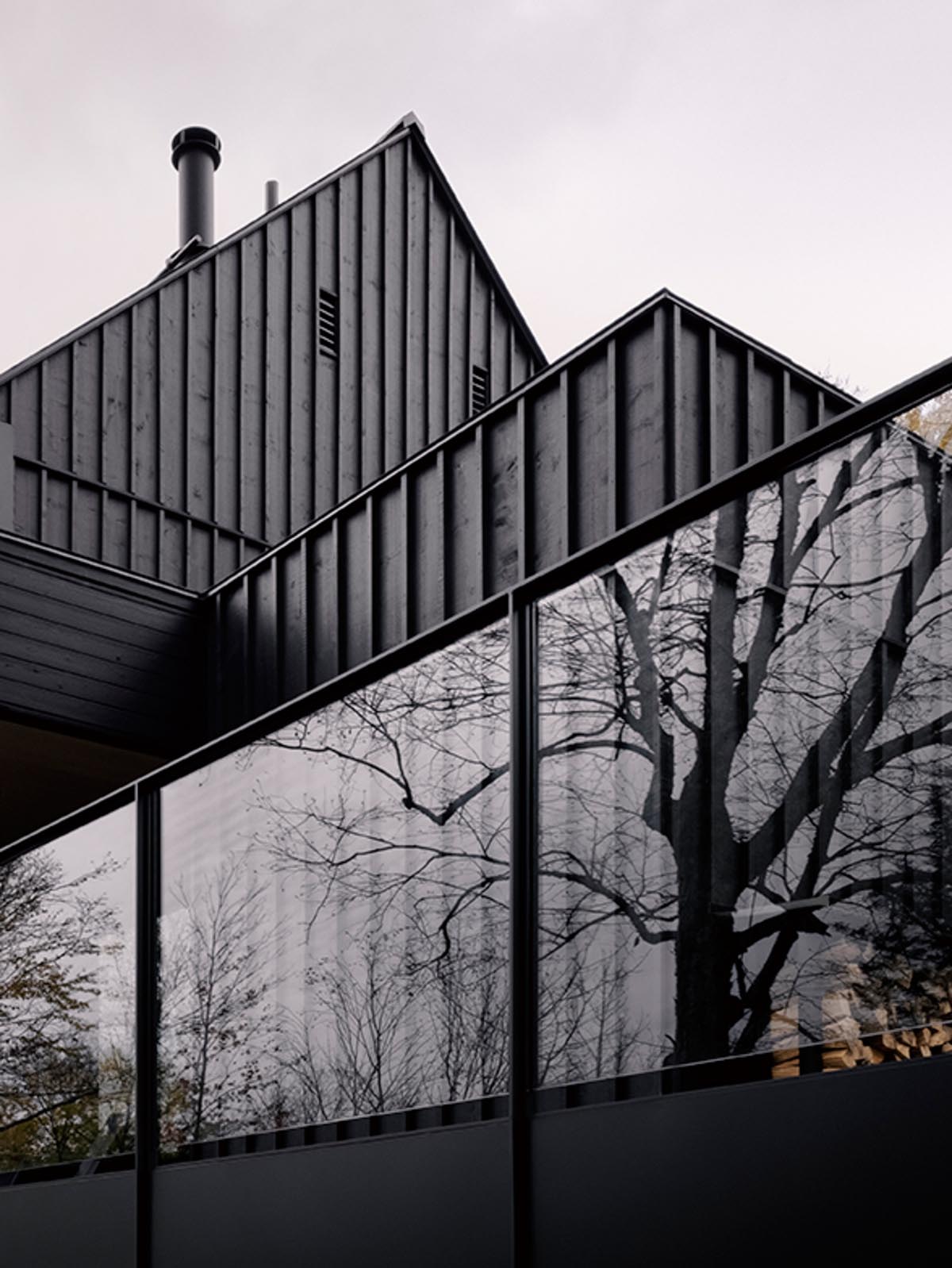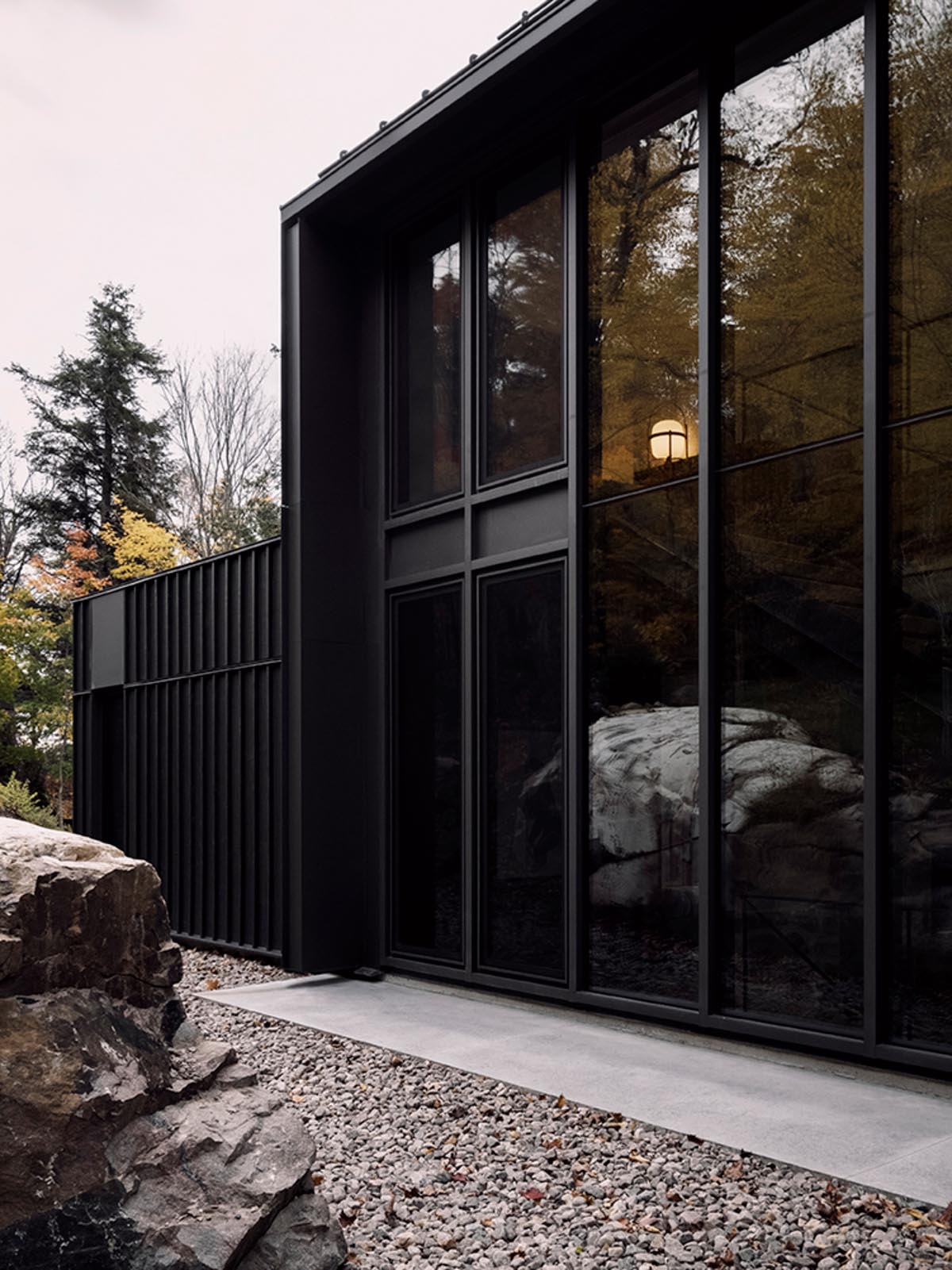 Stepping inside the home, we see there are polished concrete floors and warm wood details, with the entryway opening up to a wall of windows that look out onto the lake.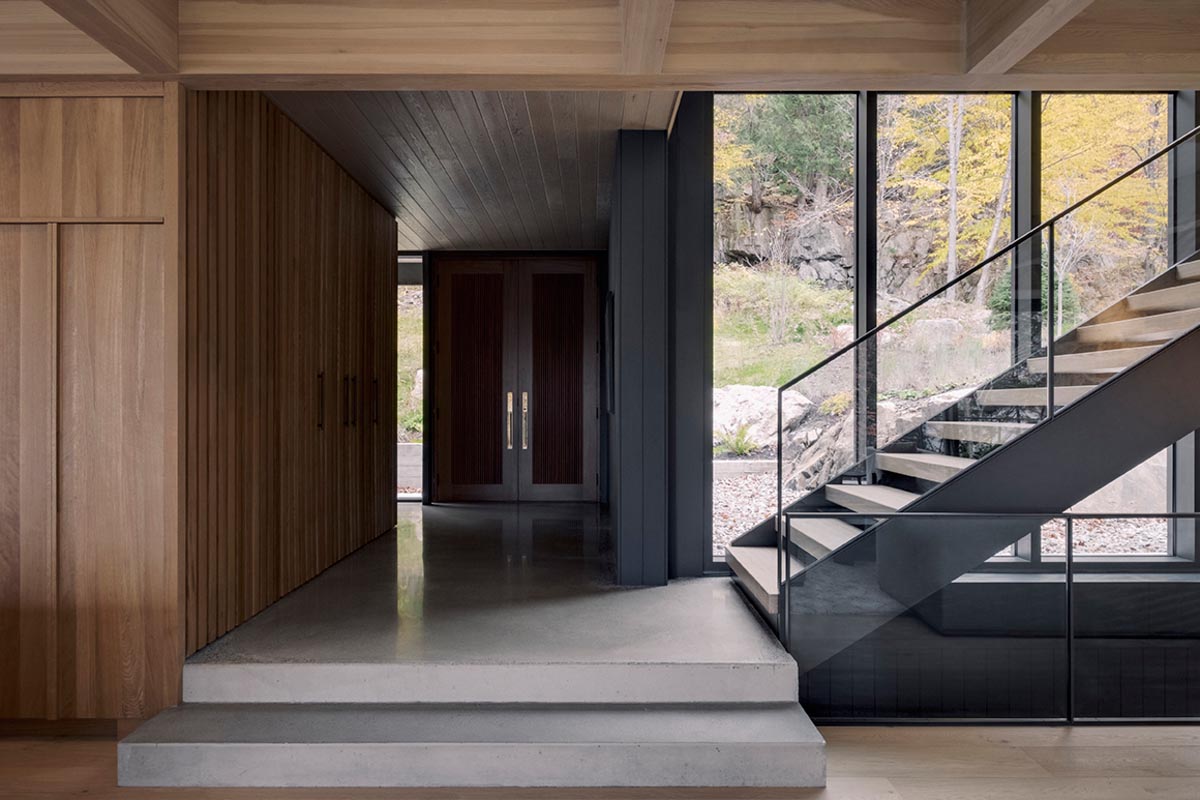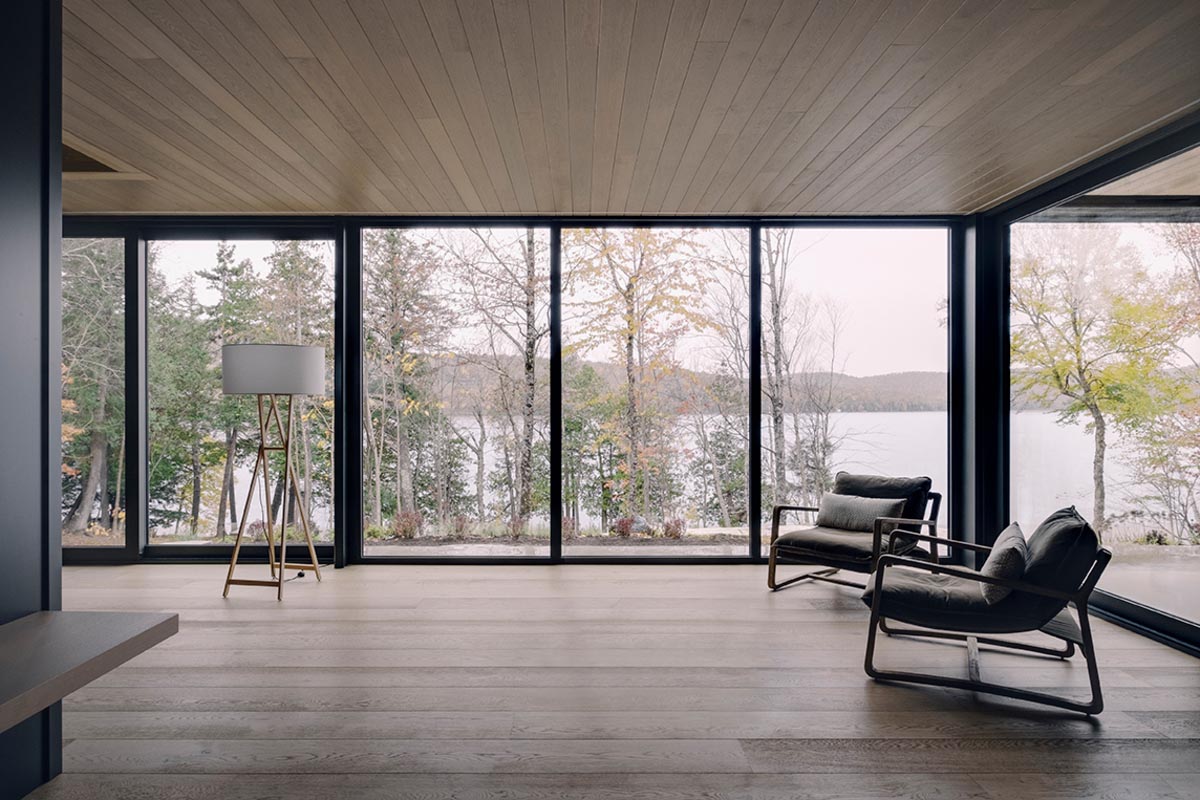 In the living room, there are wood accents on the ceiling, while the black fireplace is positioned within a stone wall.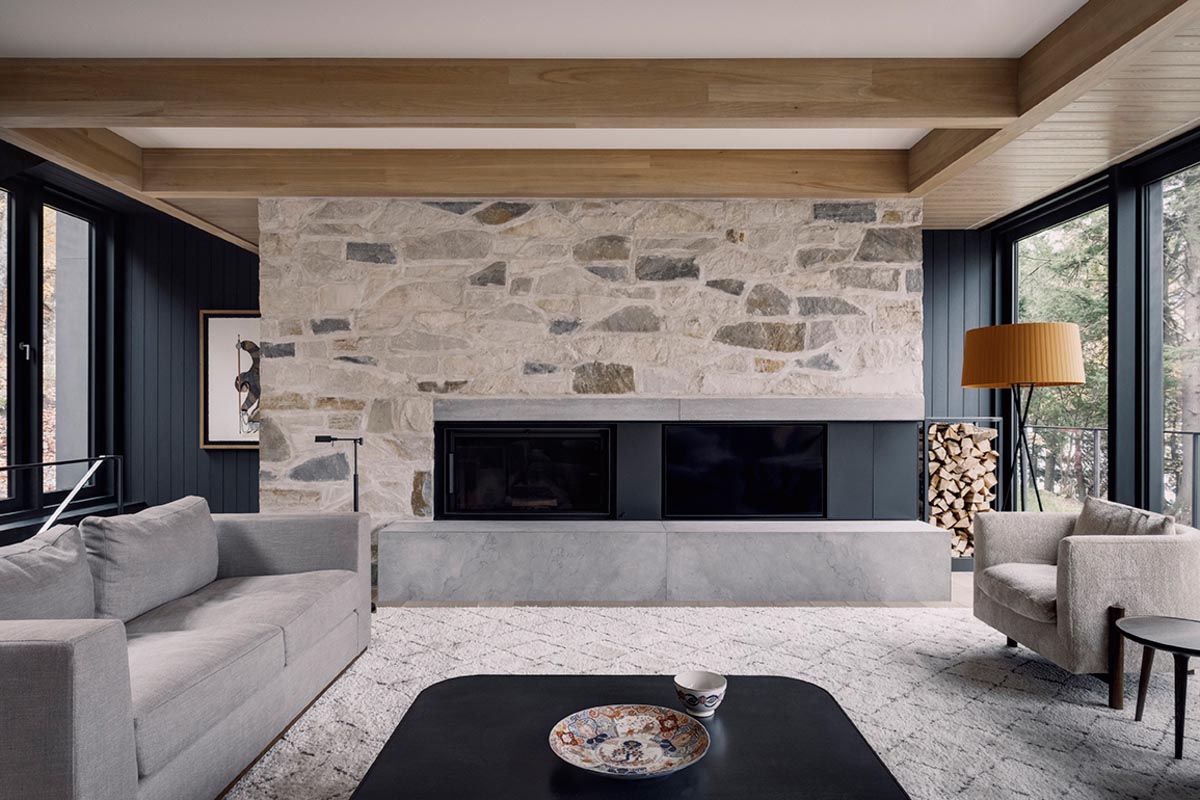 The nearby kitchen has hardware-free wood cabinets and a large island that increases the available countertop space.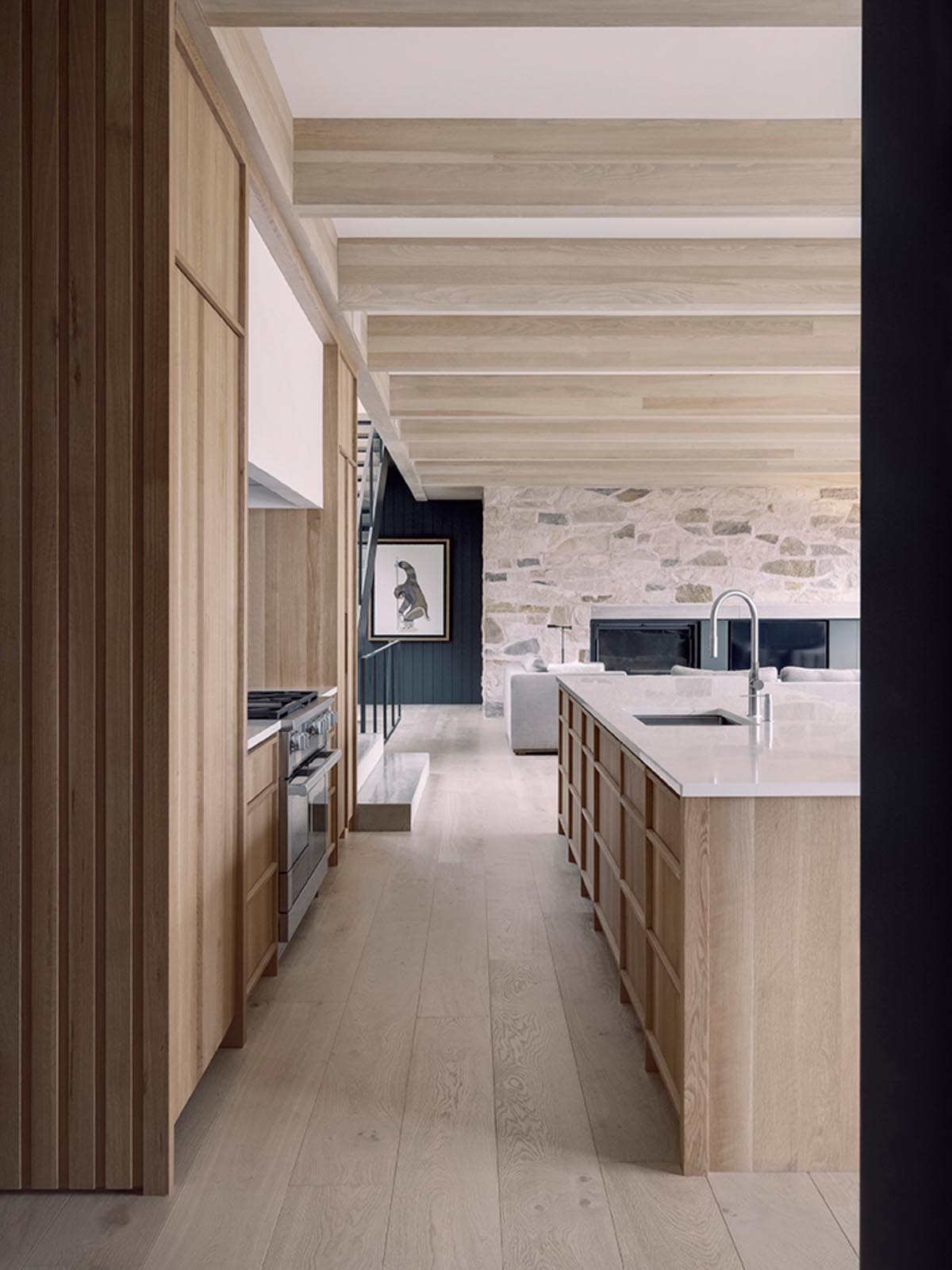 Steel and glass stairs connect the various levels of the home, with the adjacent windows providing ample natural light.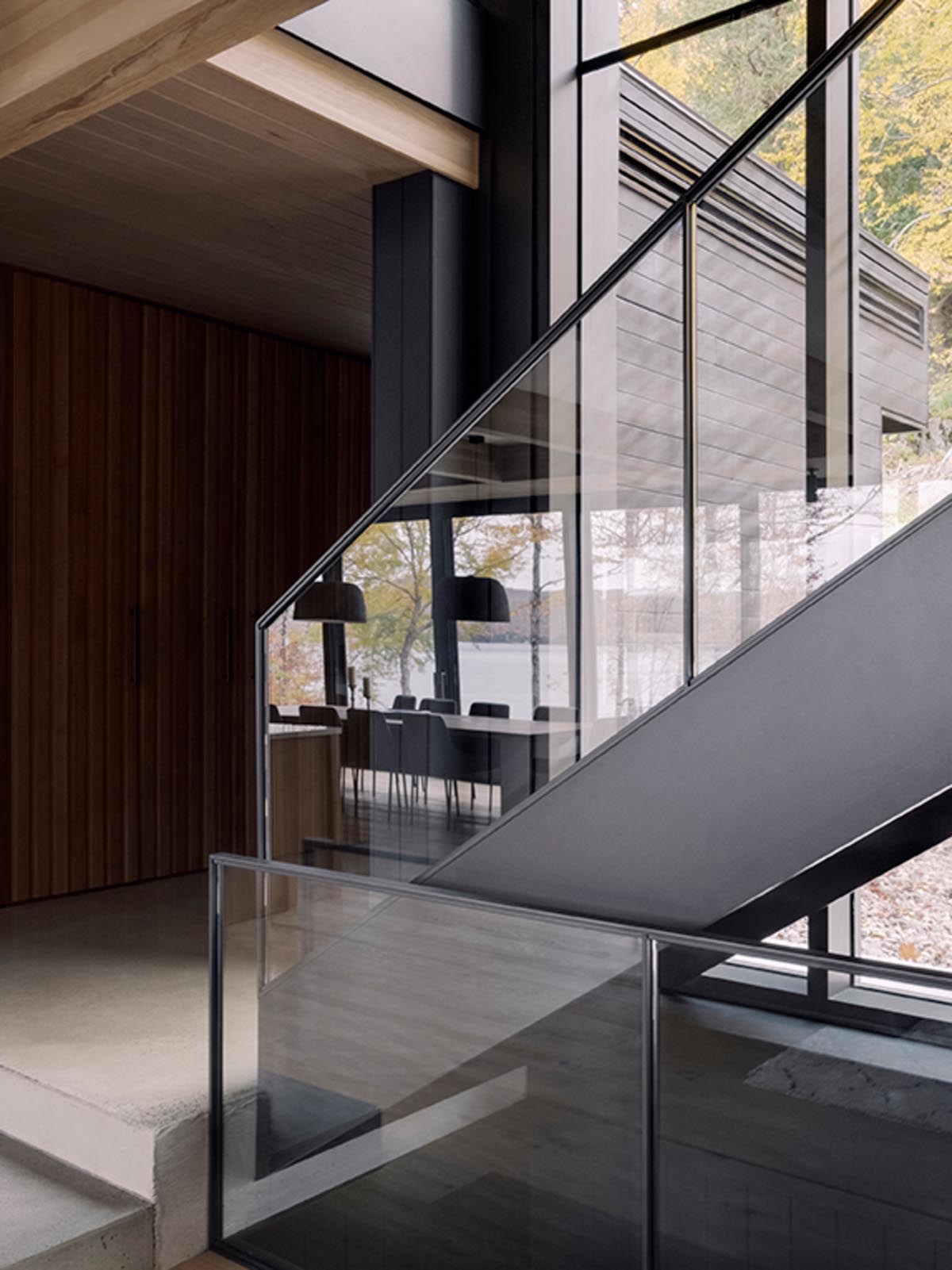 The wood details flow through to a hallway that includes a wood slat wall.